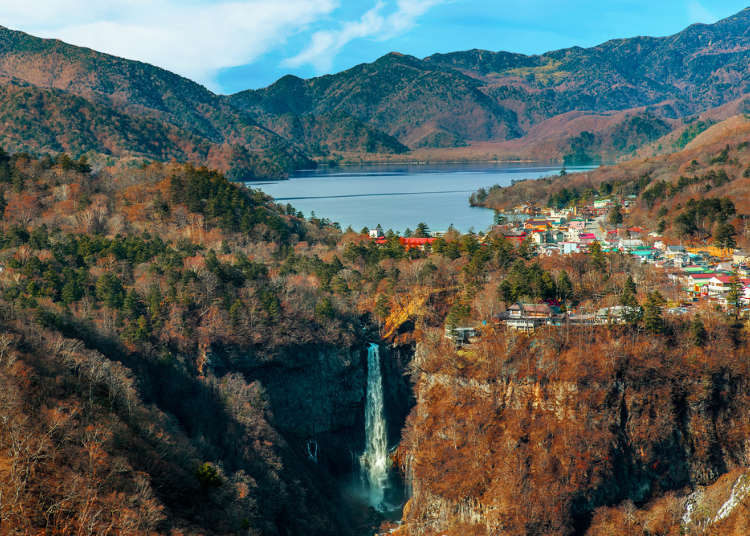 Nikko is a popular sightseeing spot that is super easy to access from Tokyo! On our trip, we started at the famous Nikko Toshogu Shrine, then visited Lake Chuzenji, Japan's highest altitude lake, and one of the three most beautiful waterfalls of Japan, Kegon Falls, and continued our adventures around Nikko!

To visit these famous spots of Nikko, you can join a fun foreign language bus tour to enjoy a fuss-free trip to your heart's content. Out of the many bus tours available, we recommend the "Hato Bus", the yellow tour bus loved by all visitors regardless of nationality. The foreign language bus tour "Trip around the World Heritages in Nikko" provides guidance in both English and Chinese along sightseeing spots in Nikko.

We tried out the tour for ourselves - join us on our adventure around this beautiful, natural area!
Aboard the comfy bus, we first head for some gourmet cakes at Bandai Nikko Castella!
The tour starts at 9:20 am from Hamamatsucho Bus Terminal. After registering at the bus counter, you'll receive your bus ticket and bus tour sticker, as well as a guide map with information about the sightseeing spots.

The guide map also comes with both English and Chinese translations, making it a breeze for foreign visitors.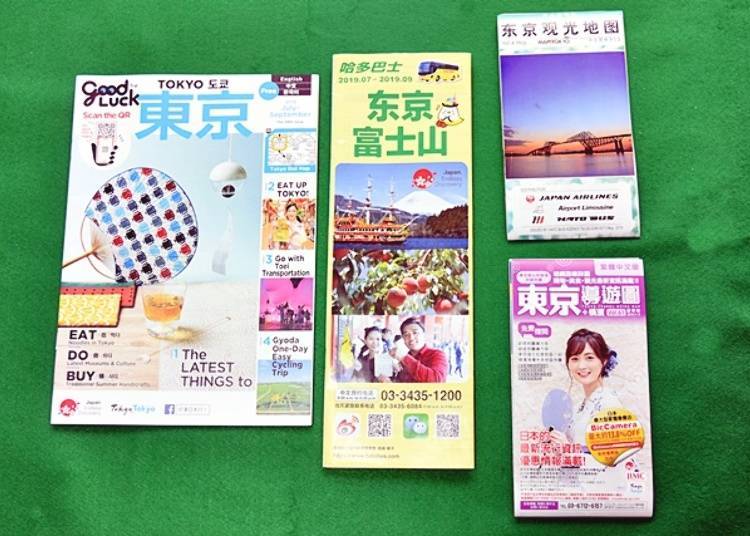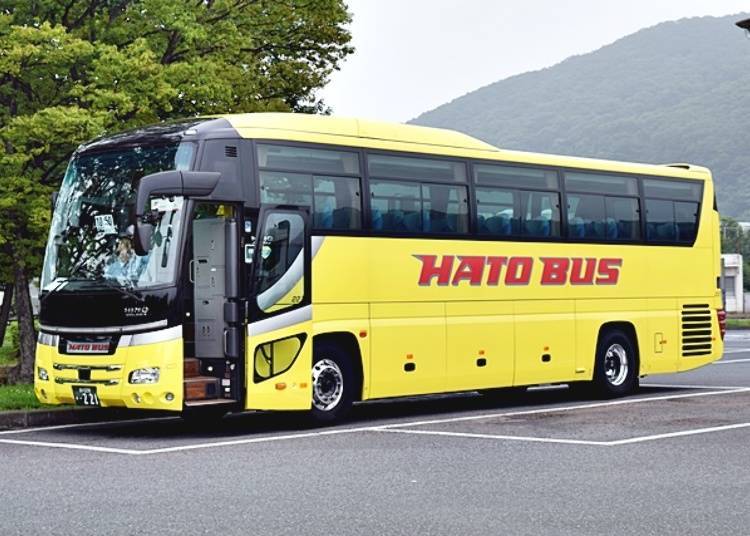 With wide seats arranged four to a row, you can really get comfy! The blue seats leave a light and refreshing feeling, and in the summer, each passenger is provided with a fan as well - a great touch that we certainly made use of!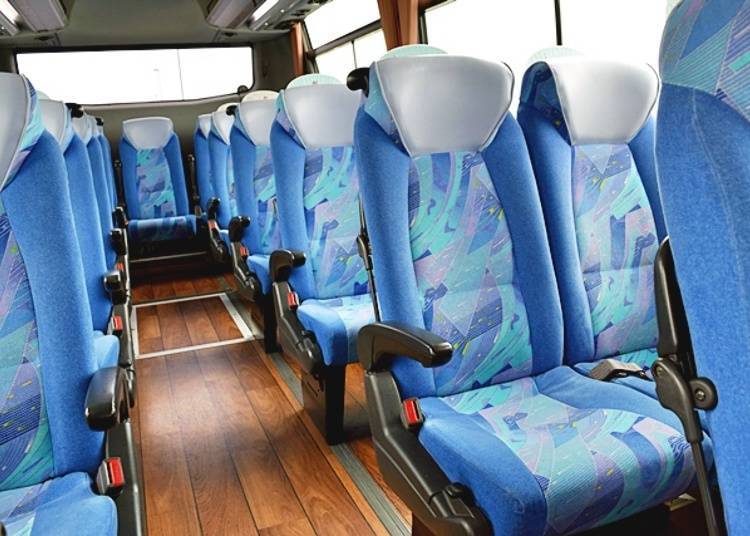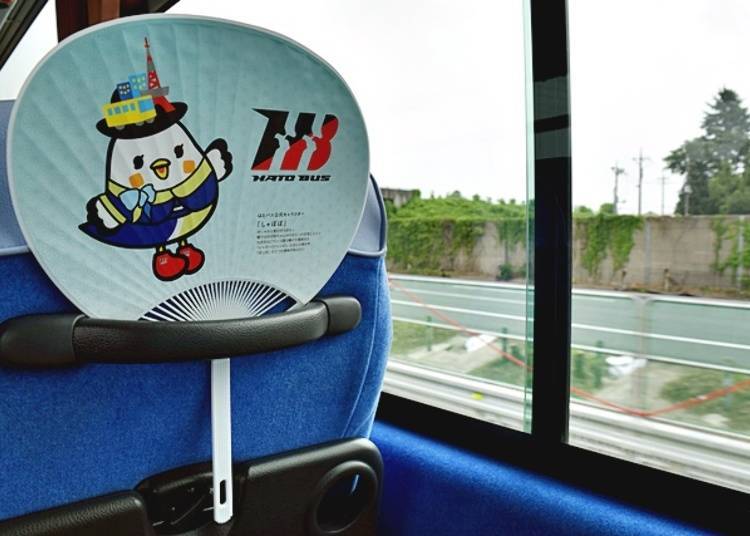 On our trip, as there were more tourists from China and Taiwan, the tour guide spoke Chinese as well. On the way to Nikko Toshogu Shrine, the tour guide used a map to explain the journey, and even used an illustration to tell the story of the Three Wise Monkeys in a concise and easy-to-understand manner. Of course, the tour guide also answered questions patiently and thoroughly!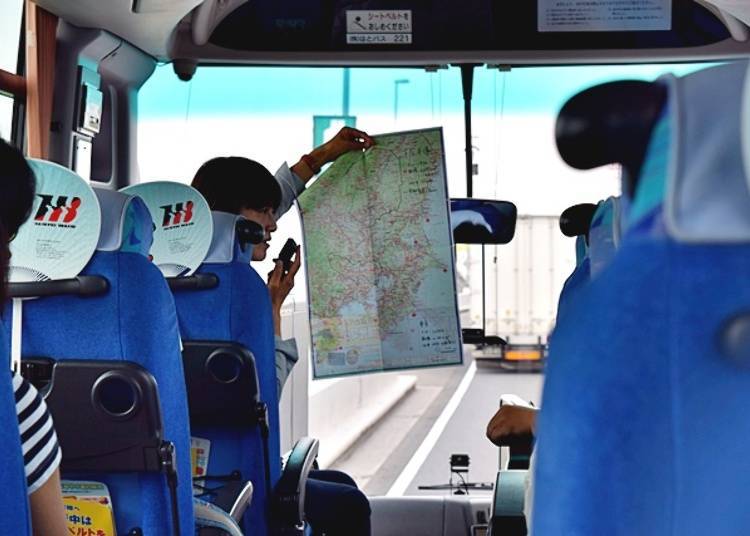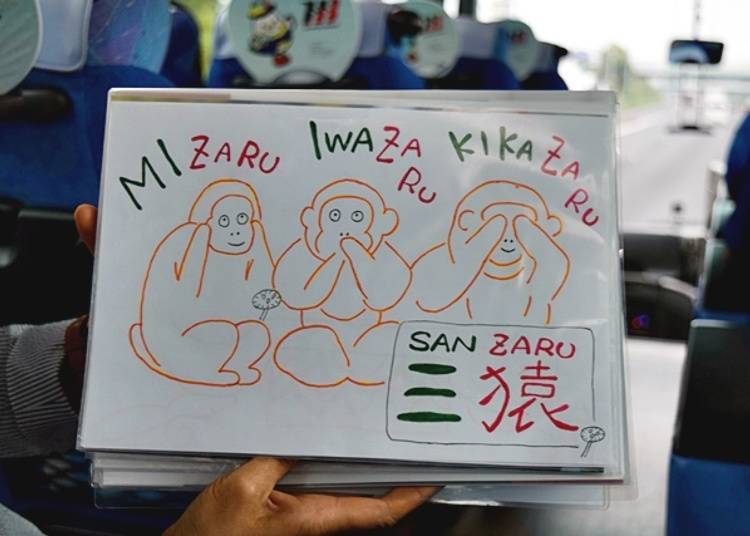 After a quick break at Sano Service area, we had lunch at Bandai Nikko Castella!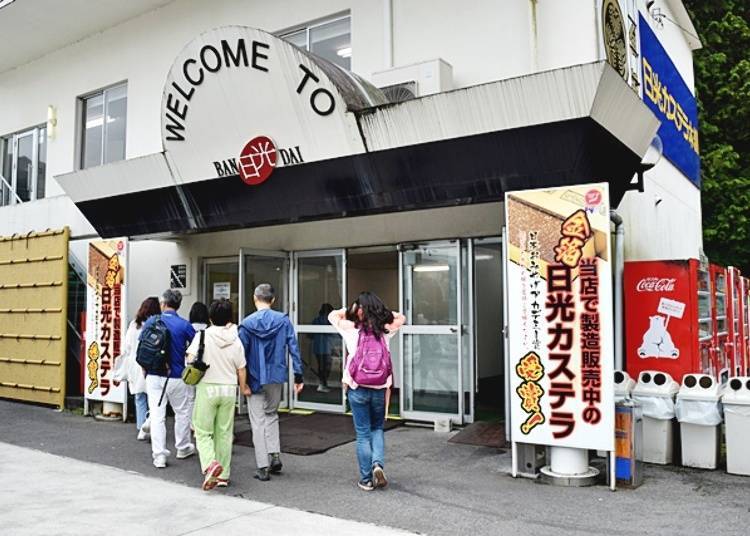 For lunch, arrangements were made for us to have the "Chestnut Glutinous Rice Aoi Gozen", the most popular set on the menu. From chestnut sticky rice to fresh bean curd skin and steamed bean curd skin with shimeji mushrooms, we had a taste of some of Nikko's famous foods.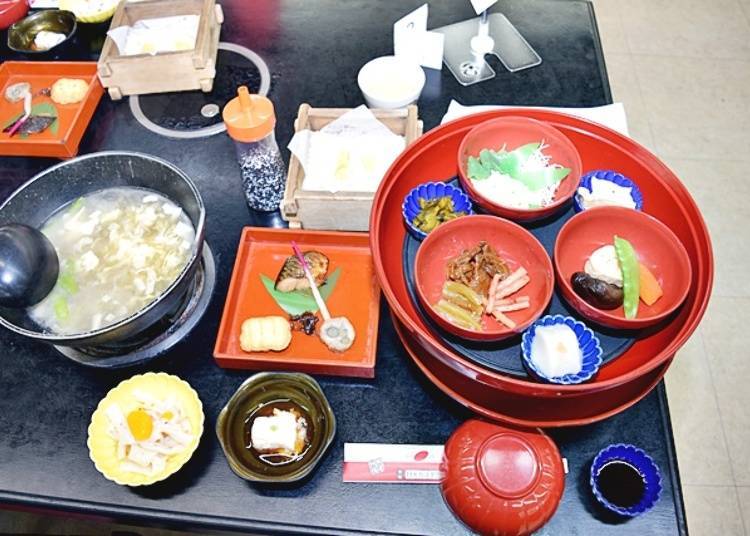 Chestnut Sticky Rice Combo
The bean curd soup was especially popular among tourists, and gets a lot of praise for its rich flavor and thick broth, which really make it stand out!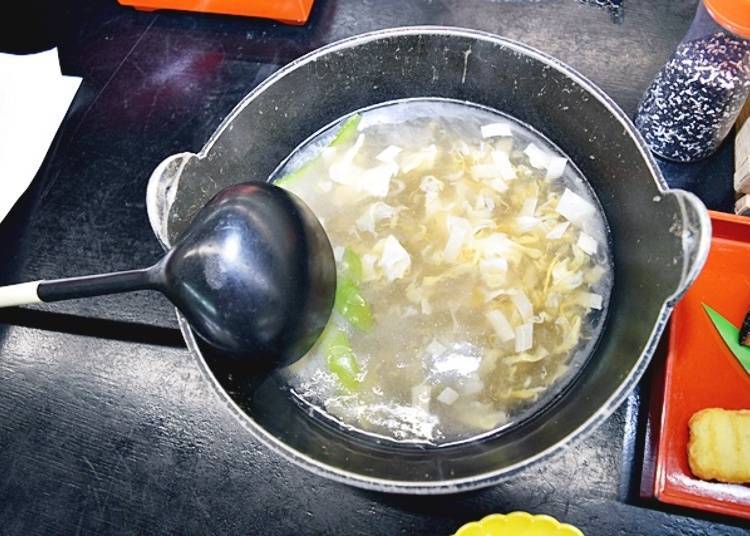 "Yuba" soup
After lunch, we headed down to the souvenir corner. You can buy the very popular Nikko Castella here, which includes gold leaf as an ingredient, as well "yuba" and tamari pickles (pickles made with dark soy sauce), and other famous products from Nikko. "Yuba" is often referred to as "tofu skin", and is a delicate sliver of tofu that adds a wonderful touch to many Nikko dishes. Some of the side dishes that come with the "Chestnut Sticky Rice Combo" are also on sale, so if there's a dish you particularly enjoyed from the lunch, be sure to check this place out!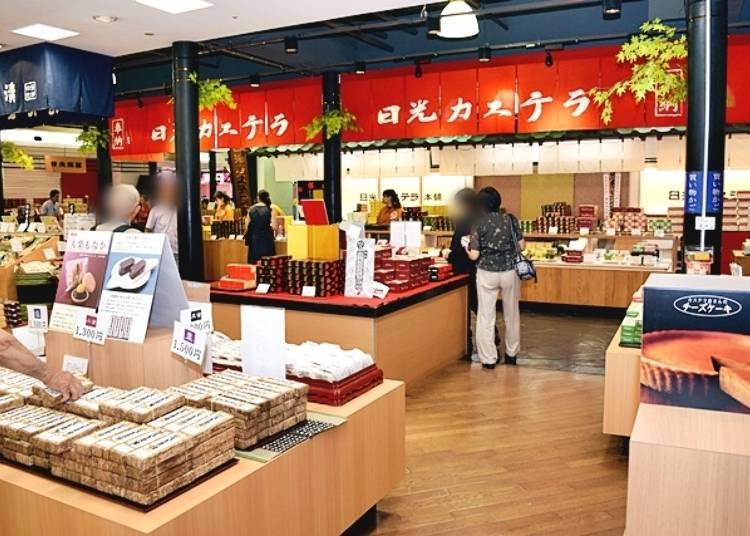 Nikko Castella Honpo

Address

1-1 Honcho, Nikko, Tochigi 321-1434

Nearest Station

Access:
By car: 30 minutes from Utsunomiya Interchange, 10 minutes from Nikko Interchange
By bus: From JR Nikko or Tobu Nikko, take a train in the direction of Kiyotaki, Hosoo, Chuzenji or Yumoto, and alight at Nishi Sando. On foot, the main store is one minute away, Bandai Nikko Castella is 30 seconds away, and the main castella store is one minute away.


Phone Number

0288-53-2555

営業時間:8:30~17:00
At the world heritage site "Nikko Toshogu Shrine", Japan's culture will shake you to your core
Next, we visited the highlight of this trip, the world heritage site "Nikko Toshogu Shrine". From the main stone toriii gate at the entrance, you first see a five layered pagoda to your left. On one layer, statues of the Chinese zodiac line all four sides, while the words of one of the Buddhist dogmas of "air, wind, fire, water, earth" are etched on one side. With such a majestic atmosphere, the tour group can't help but sigh in awe.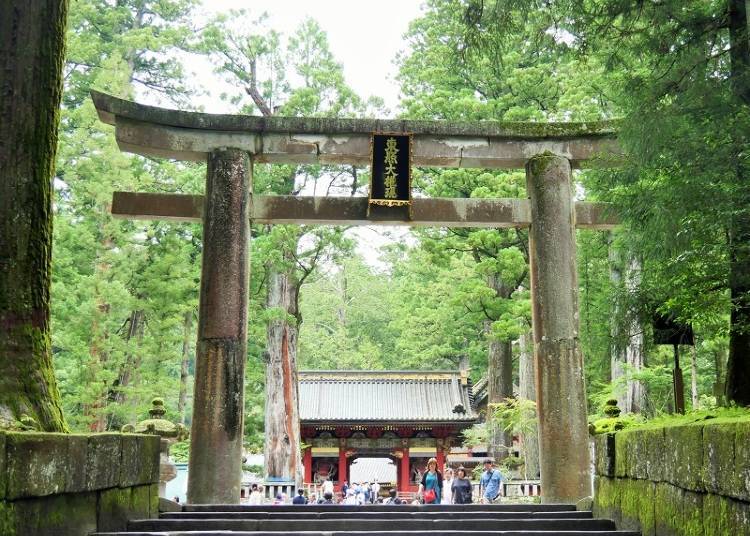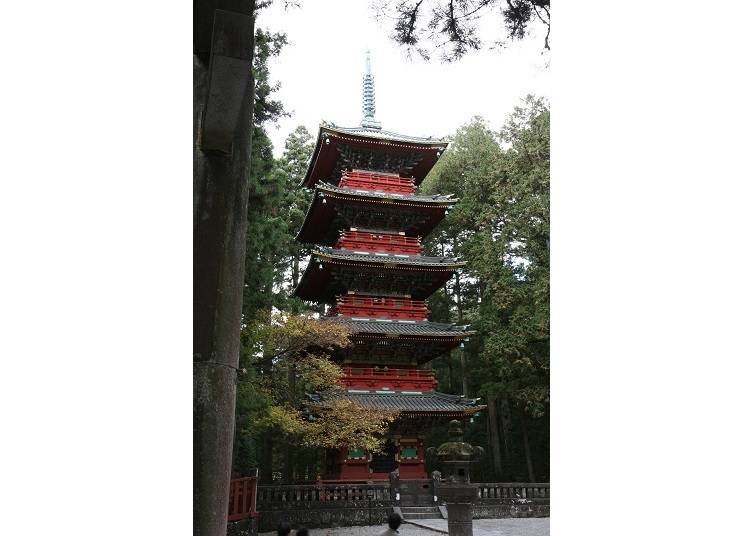 © Nikko Toshogu Shrine
At the main entrance of the shrine, an entrance fee Is needed, of course, included in the tour fee. Our guide handed us our entry tickets, and guide maps, and emergency contact in the event any of us get lost.
(The contact number is censored in the picture for privacy purposes)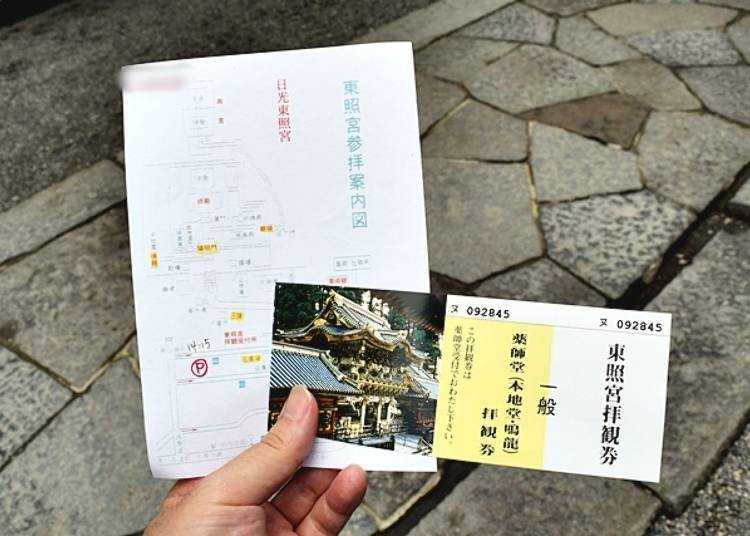 Guide Map
With the ticket in hand, we entered the shrine. On either side of the main entrance stand a pair of Nio statues (guardians of Buddha), hence the other name of the entrance, the Niomon. Once you enter the main gate, to your immediate left is the famous trio of monkeys, "see no evil, speak no evil, hear no evil", on the Shinkyusha (sacred stable). The uniquely cute monkeys are especially popular among foreign visitors, and there was even a queue to take a picture of it.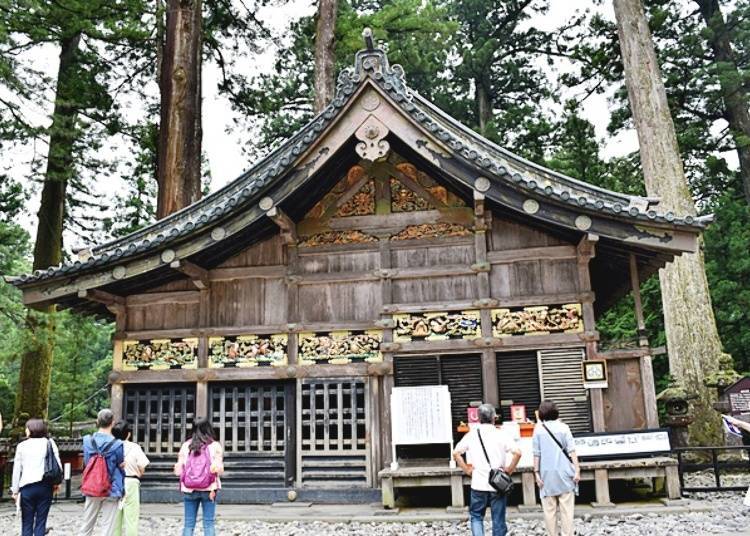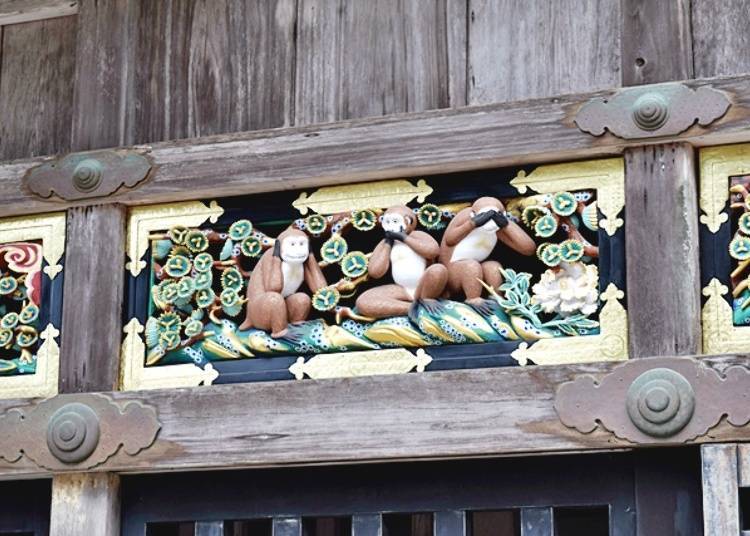 After taking our souvenir photos, we headed to the main symbol of Toshogu Shrine, the national treasure Yomeimon. Standing at 11.1 meters tall, it is an incredible gate adorned with carvings of dragons, lions, chrysanthemums, and peonies.

The vibrant and immense structure steals the breath of onlookers, and is a magnificent view. You can't get enough of looking at it, hence its other name, "Higurashi-mon" (Morning-to-night gate). Those of us on the tour also had our hearts stolen by its splendor, and couldn't keep our eyes off it.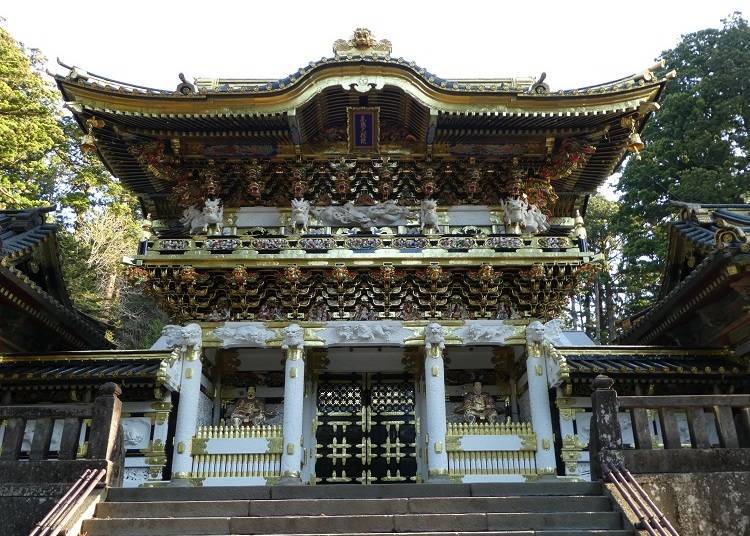 © Nikko Toshogu Shrine
To us, the most difficult part of this tour was the journey to Tokugawa Ieyasu's grave and the inner shine. You have to climb 207 steps up to reach the inner shrine!
After making our way up the many steps, it was a bittersweet feeling when we reached the inner shrine. Despite being drenched in sweat, the tour group was still all smiles.

(Please note that depending on the day and circumstances, the guide may not always bring visitors to Ieyasu's cemetery.)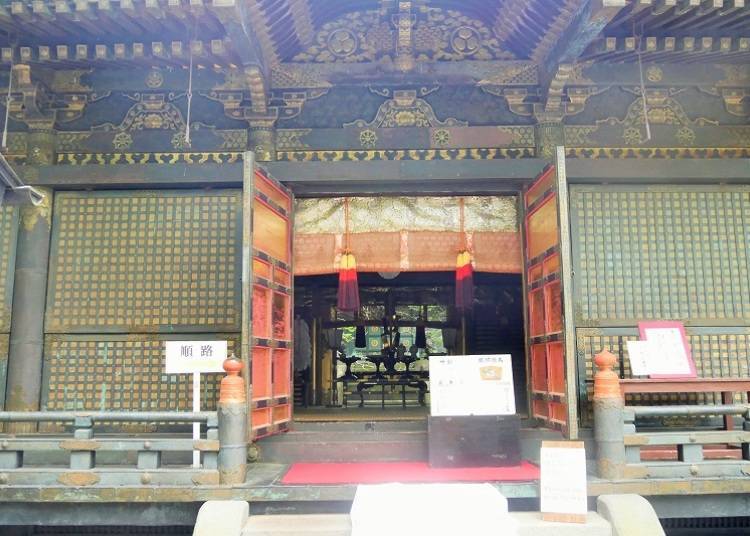 日光東照宮

Address

2301 Sannai Nikko, Tochigi 321-1431

Phone Number

0288-54-0560

Opening hours:April 1 - October 31: 8am - 5pm. November 1 - March 31: 8am - 4pm.
*Entrance closes 30 minutes before

Entry fee:Adults, High-schoolers 1,300yen. Elementary school students 450 yen
Feel the power of nature at Lake Chuzenji and Kegon Falls
40 minutes away from Nikko Toshogu Shrine, we arrived at Lake Chuzenji. Formed from molten lava from the volcanic activity of Mount Nantai, this lake holds top position for the lake at the highest altitude in Japan, at 1321 meters.

Amidst the calm and stillness, there are many holiday villas here, and there is a buzz of activity around shelters providing some brief respite from the heat. The tour group took many photos by the water edge, and enjoyed a peaceful time.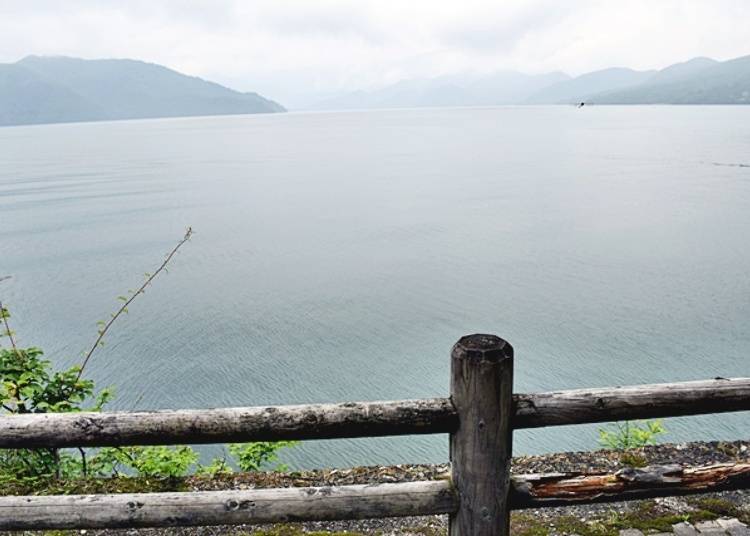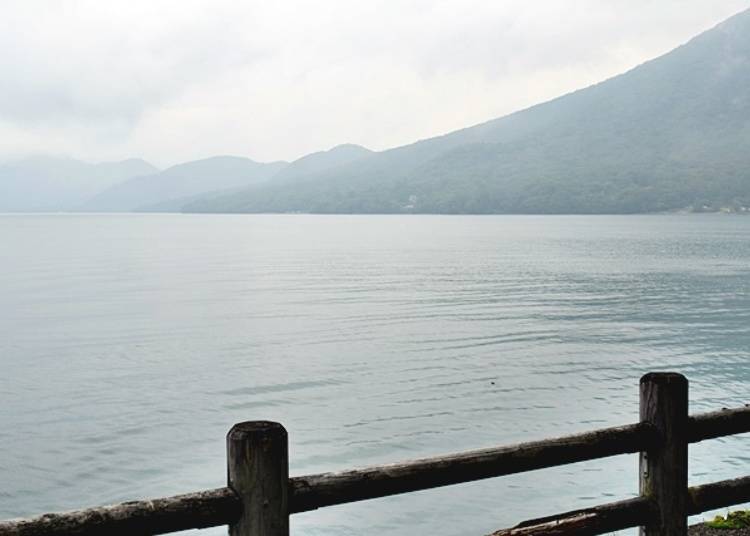 Address

Chuguushi, Nikko-shi, Tochigi, 321-1661
View Map

Nearest Station

Nikko Station (JR Nikko Line)

The last stop on the "Trip around the World Heritages in Nikko" tour is the Kegon Falls. With Lake Chuzenji as the Fall's source, the 100-meter-tall rock face with water roaring down is a sight to behold. Along with the Nachi Falls from Kumano prefecture and the Fukuroda Falls of Okukuji, it's recognized as one of the three most beautiful waterfalls of Japan.

Along the northern shore of the Daiya river near the falls, there's an elevator that takes you to see a splendid view of the falls. Riding the elevator requires a 550 yen fee (about 5.18 US dollars) which is not included in the tour.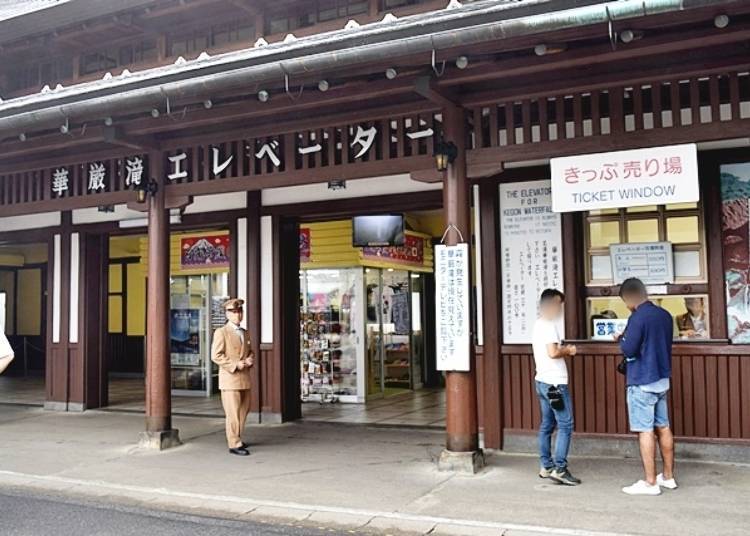 From the observation deck, you can see a splendid view of the waterfall up close. The tour group were absolutely captivated by its beauty.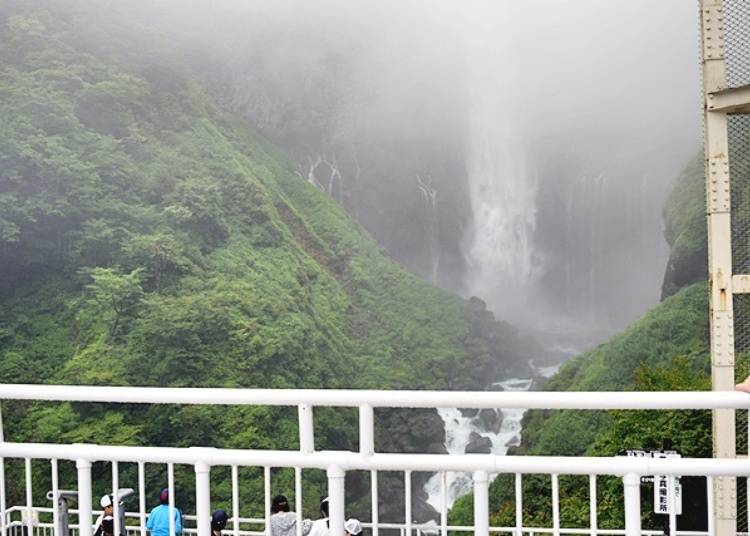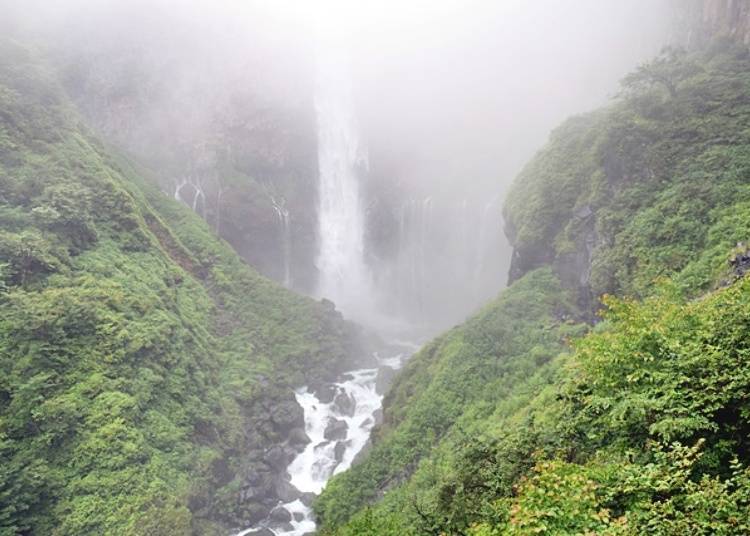 華厳の滝

Address

Chugushi, Nikko Shi, Tochigi Ken, 321-1661, Japan

Nearest Station

40 minutes by bus from JR or Tobu Nikko station, in the Chuzenji Onsen direction. Alight at "Chuzenji Onsen" and walk 5 minutes.


Operating hours:
From March to November, 8:00 am to 5:00 pm/ From December to February, 9:00 am to 4:30 pm
*Subject to change based on seasonal and weather conditions
Elevator entry fee: 550 yen for adults, 330 yen for children younger than 12 years old (Elevator round trip)
After visiting Kegon Falls, it was almost time for the Hato Bus tour "Trip around the World Heritages in Nikko" to end. Speaking to the other tour group participants, the most popular spot was Nikko Toshogu Shrine, as expected. As a structure that can't be seen anywhere else in Japan, it left a deep impression, and was a special taste of the culture of Edo. It could be said that we were moved by what was left behind of the past in today's modern world.

Besides this, there were also those who found the view of Mount Nantai from Lake Chuzenji especially beautiful, and others who felt they won't ever forget the view of Kegon Falls' rapids.

The tour finishes at Shinjuku Station's West exit and Tokyo Station's Marunouchi North Exit. Although it was quite a long journey at 10 hours, you don't really feel tired, thanks to transportation and other arrangements made by Hato Bus.

As the guide speaks both Chinese and English fluently, they effectively and efficiently attended to us and can solve any issues that may arise.

If we were to pick out one of the outstanding points of this tour by Hato Bus, it is that though it is slightly costlier than packages by other tour companies, lunch is included in the cost, and because it's a bus tour, you can relax and enjoy the trip, knowing that everything is taken care of. But if there is one especially appealing point, it's that the tour guide knows things that even most Japanese don't know! Beyond just a simple guidebook explanation, the charm is in the guide's deep and detailed explanations.

If you come to Japan for a vacation, do give the tour that allows you to easily visit World Heritage Sites, the "Trip around the World Heritages in Nikko", a try!

●Tour Information
Nikko World Heritage

Course code:
English: HE359/ Chinese: HC360
Tour dates: Mondays, Thursdays, Saturdays, and Sundays from 3 October to 30 November (no tours on some dates)
Price: 14,000 yen for adults, 13,000 yen for children
Time: 9:20 am to 7:50 pm (scheduled)
Meals: Lunch included
Languages available: English and Chinese

(The bus used for the trip may be different from the yellow bus used during this trip.)
(Accurate as of August 2019.)
*This information is from the time of this article's publication.
*Prices and options mentioned are subject to change.
*Unless stated otherwise, all prices include tax.