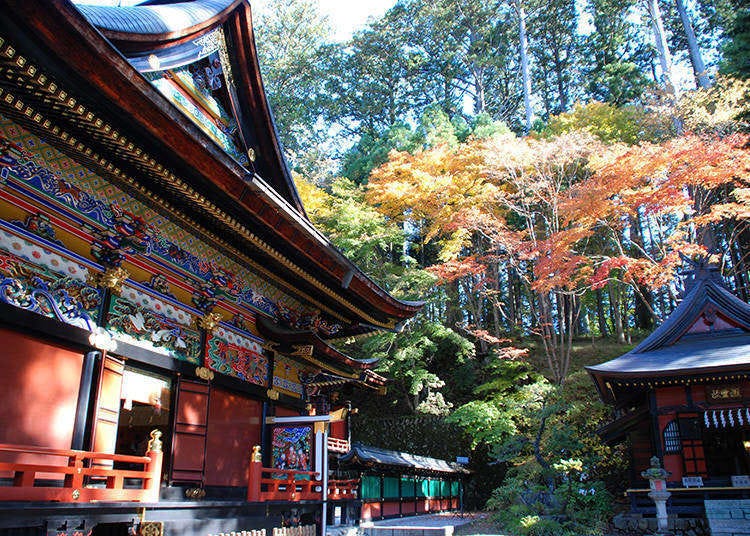 All the renowned seasonal beauty of Japanese nature can be found within a short distance north of Tokyo in Chichibu, a city surrounded by mountains in Saitama Prefecture.

In recent years, Chichibu's popularity has risen among Japanese and foreign tourists alike because of its magnificent scenery – plus the fact it is just 78 minutes away from Tokyo.

Chichibu's many attractions include Mitsumine Shrine, one of the most powerful spiritual spots in the Kanto region, an abundance of mountain foliage and fields of beautiful icicles when the weather conditions are right.

Whether you visit in autumn when the area comes alive with vibrant colors or in winter when the silver landscape sparkles like a fantasy, Chichibu is always photogenic. Here are some hints from a local photographer for taking impressive photos in Chichibu.
Chichibu is a Treasure Trove of Captivating Colors in Autumn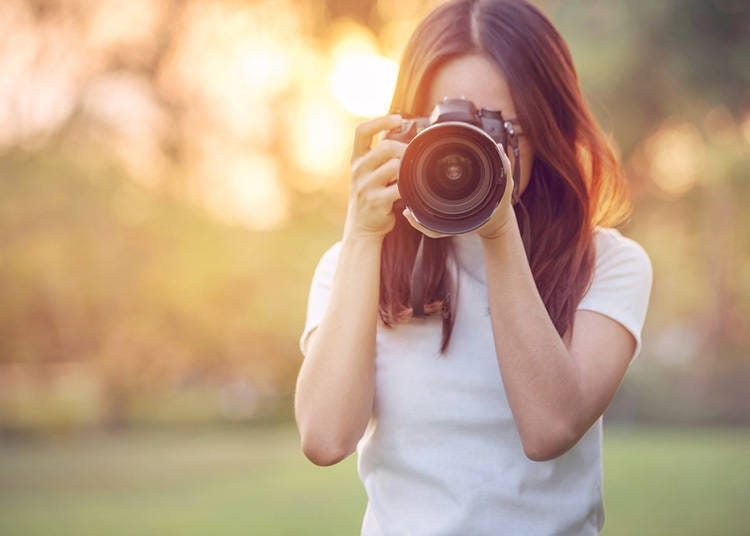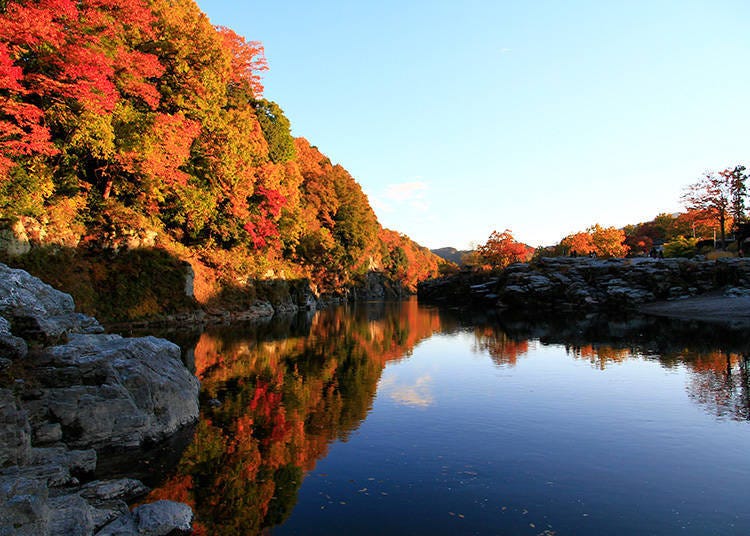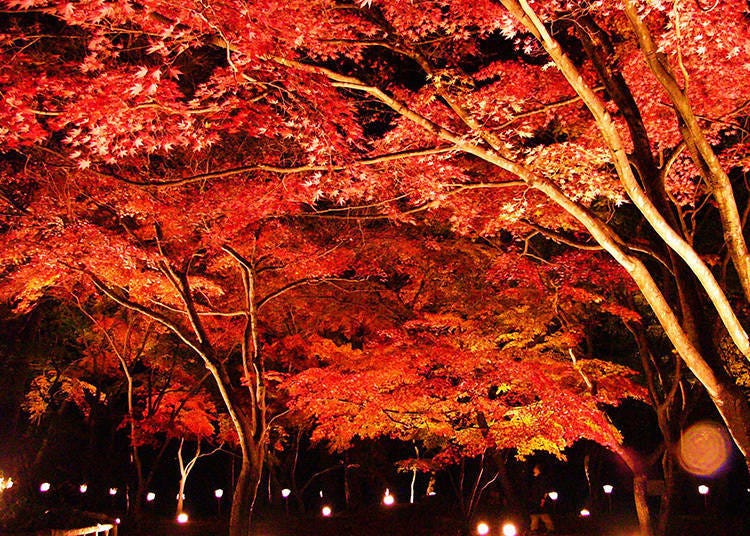 Capture deep crimson Japanese maple leaves and bright yellow ginkgo leaves in the powerfully beautiful mountains and along the Arakawa River.
1. Autumn Colors Made Even More Gorgeous by Reflections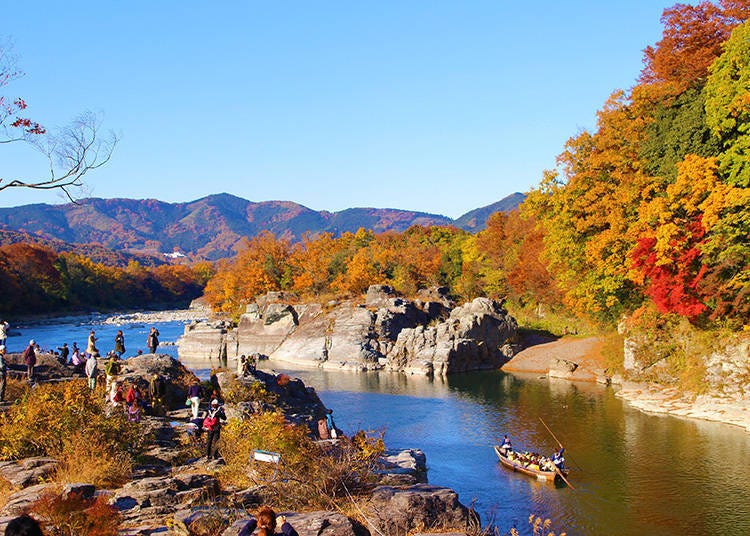 When shooting beautiful autumn foliage along the Arakawa River, a boat ride provides the most fantastic views. The traditional boats themselves, and their traditionally clad boatmen, are also great subjects that can earn you extra likes.

Shooting tip: Choose a calm section of the Arakawa River in Nagatoro on a sunny day for clear reflections of the boat, foliage and rocks.
2. Brilliant Foliage with a Steam Locomotive in the Foreground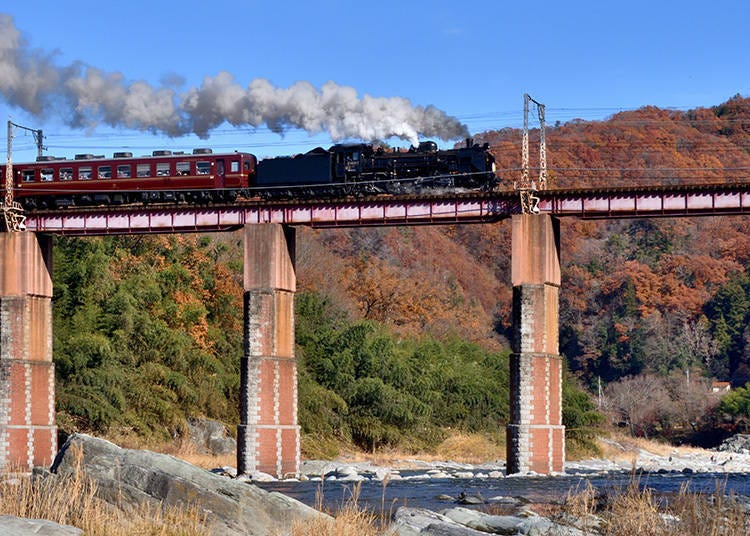 The Paleo Express on the Chichibu Railway is the closest running steam locomotive to the greater Tokyo area. You can shoot autumn colors from onboard or capture the train with autumn foliage in the background.

Shooting tip: The steam locomotive makes one round trip per day, offering two limited photo opportunities. Knowing the schedule in advance will give you plenty of time to plan shots.
3. Colorful Foliage Complemented by Vibrant Historic Landmarks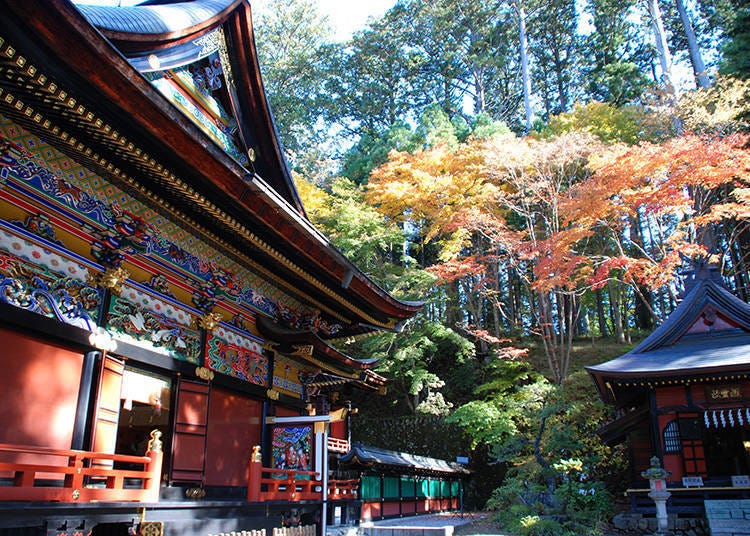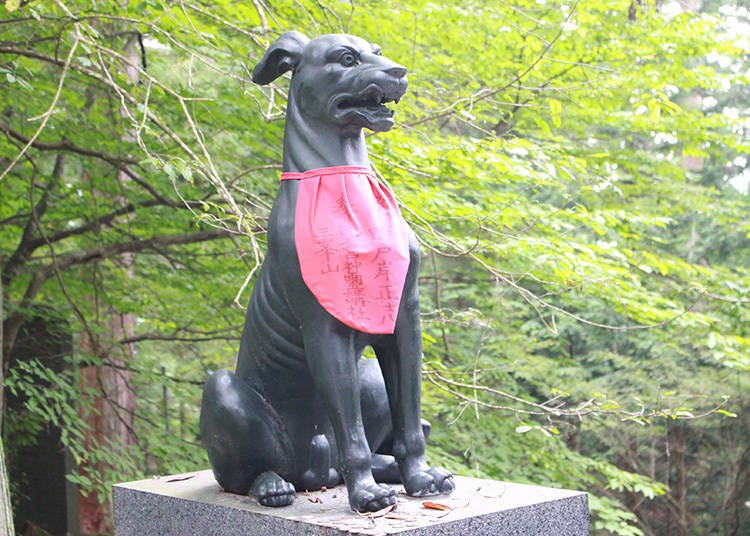 No Chichibu sightseeing trip is complete without a visit to Mitsumine Shrine, where renowned spiritual power is matched by brightly colored carvings and divine messenger wolf statues.

Shooting tip: Visit on a weekday in the early morning or evening to compose people-free photos. The shrine is beautifully illuminated at night during the Okuchichibu Otaki Autumn Leaves Festival from mid-October to mid-November.
4. Appealing Selfies Wrapped in Bright Yellow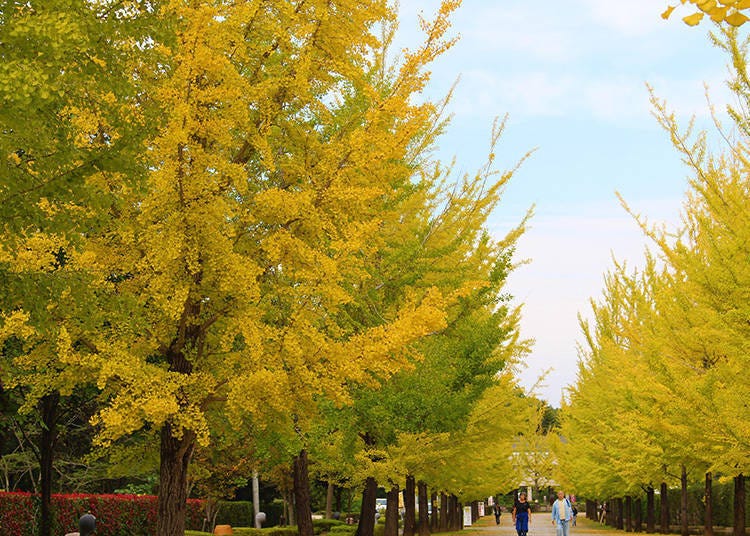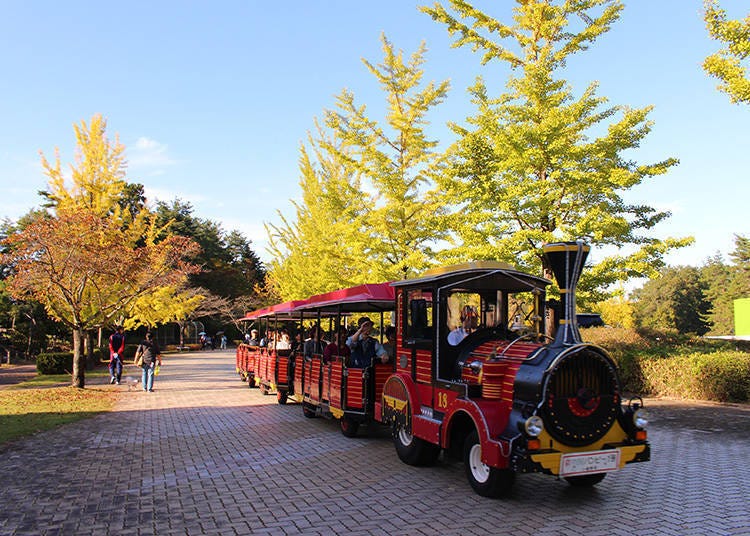 Rows of ginkgo trees paint Chichibu Muse Park yellow in autumn. Ride Skytrain along Skyroad for three kilometers of autumn foliage enjoyment.

Shooting tip: Capture the yellow leaves against a blue sky for contrast and behind Skytrain for an appealing composition. The park's Greek temple and fountain square are also photo worthy backgrounds.
Chichibu Dazzles with Fantastic Scenery in Winter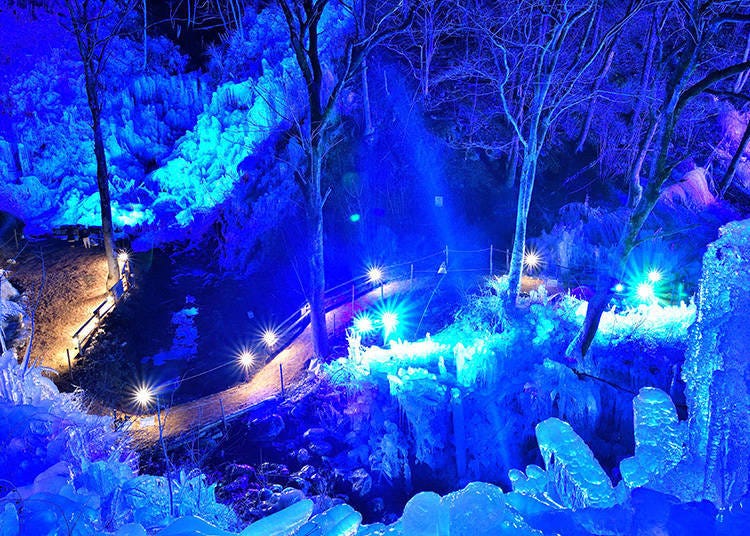 Chichibu icicles have become a popular subject of photos in the last few years, and the traditional winter fireworks festival continues to thrill. Discover the unique charms of Chichibu this winter.
5. The Magic of Winter in Icicles that Transfigure by the Hour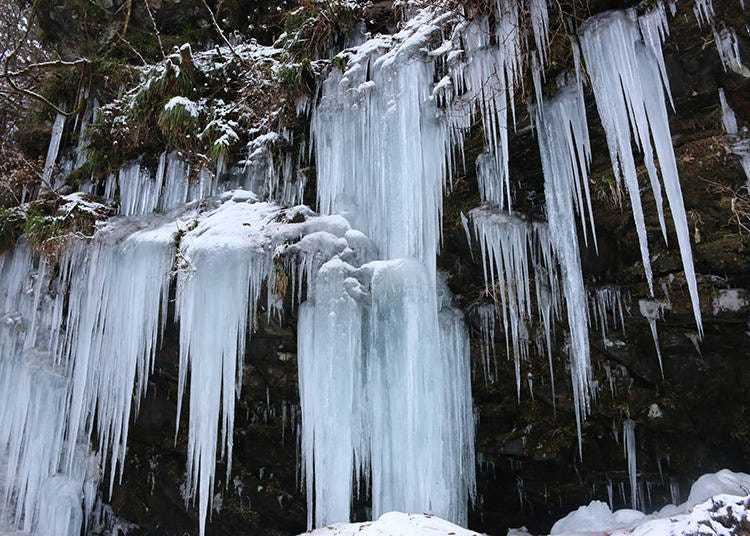 Icicles that beautifully embody the spirit of winter have recently become an attraction in Chichibu, especially in Misotsuchi, Onouchi and Ashigakubo. Capture them while they are still a relatively new spectacle that earns likes.

Shooting tip: Icicles look dramatically different in the day and night. Photograph their natural beauty in the daytime or their dreamlike atmosphere when illuminated at night. Either way, late January to early February is the best time to experience their glory.
6. Dramatic Shots of an Illuminated Winter Wonderland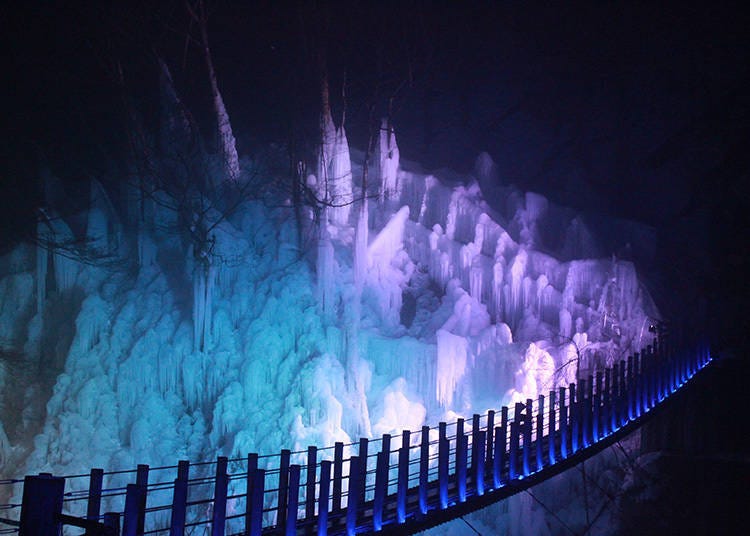 It may be freezing when you capture vividly illuminated icicles in Onouchi and Ashigakubo, but you'll enjoy the warm hospitality of locals who serve hot tea and sweet sake until 4pm.

Shooting tip: Relax and shoot the spectacular scenery, knowing Chichibu locals will support you with friendly Japanese hospitality.
7. Stunning Night Scenes of a Traditional Winter Fireworks Festival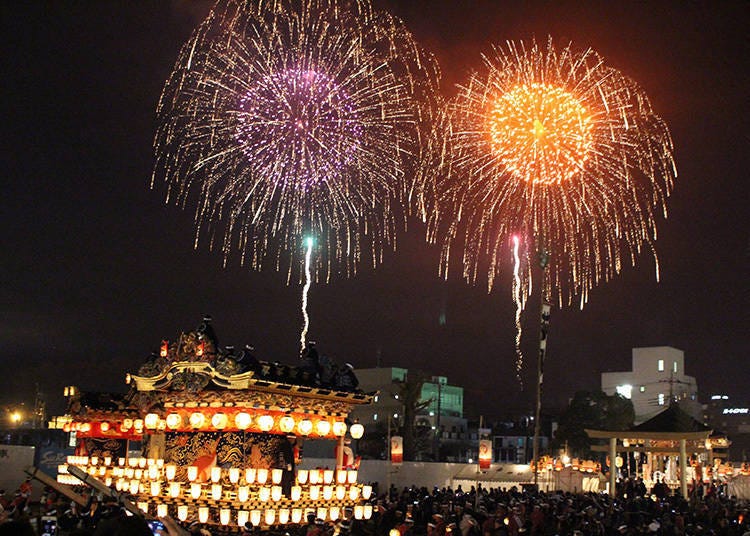 The Chichibu Night Festival, hosted annually for 300 years, is one of Japan's three major float festivals. Registered a UNESCO Intangible Cultural Heritage, it features floats weighing up to 20 tons on December 2 and 3 and a fireworks display of around 6,500 fireworks on December 3.

Shooting tip: Capture floats and fireworks together for the best shots. Arrive early prior to the 7:30 to 10pm event to claim a spot before the crowds arrive. Reserved seats require a fee but offer the best view as well as space for a tripod.
Relax in Hot Springs and Indulge in Gourmet Cuisine Amidst the Spectacular Scenery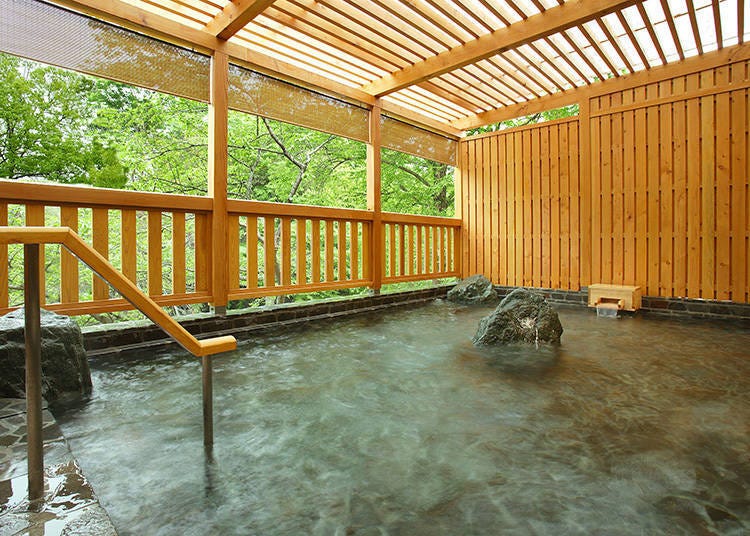 The attractions of Chichibu extend beyond beautiful scenery and traditional events. Hot springs and gourmet cuisine, including dishes unavailable elsewhere, are other major draws of the area. Of course, these attractions are also quite photo worthy.
8. Something Big and Photogenic to Satisfy Your Cravings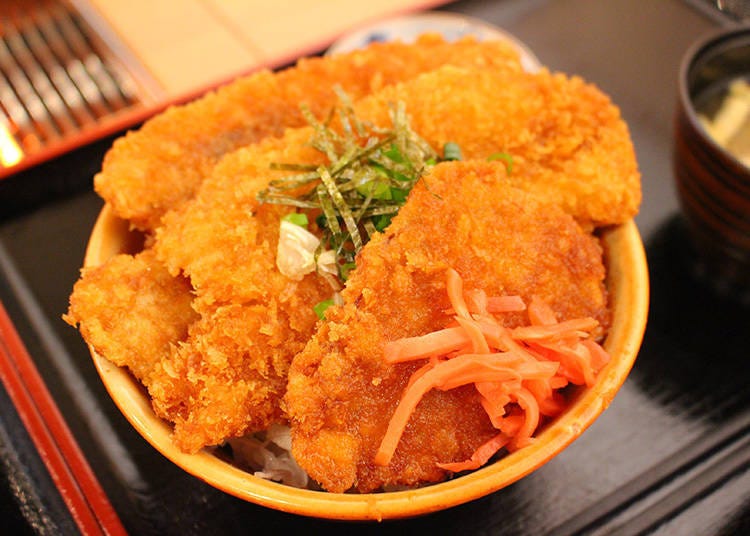 This delicious dish is known as waraji-katsu-don because each pork cutlet in the rice bowl is the size of a traditional Japanese straw sandal (waraji). The eye-opening volume will fill your tummy and attract attention in shared photos. It's available mainly in Ogano Town in the Chichibu Basin and served with a different sauce depending on the restaurant.
9. The Flavors of Chichibu in Delicious Local Cuisine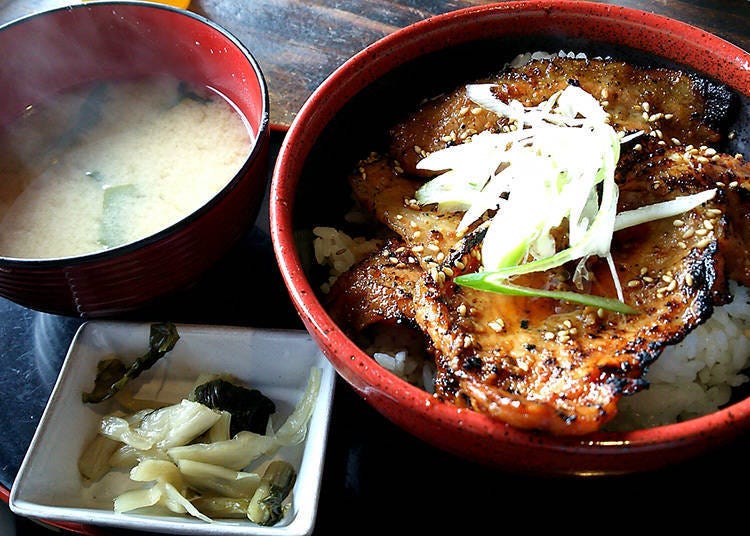 The pork slices in this pork miso don are marinated in miso and grilled to savory perfection to complement rice smothered in sweet soy sauce. Be sure to capture the glossiness of the sauce to stimulate the appetite of photo viewers. Only recently recognized as a gourmet dish in Chichibu, its popularity is spreading through glowing user reviews.

This article only begins to cover the many attractions of Chichibu in autumn and winter, including breathtaking natural scenery, Tokyo's closest national park, a festival recognized by UNESCO, relaxing hot springs and delicious gourmet dishes. Chichibu is a joy to visit all year round, revealing new facets of Japan every season you visit. So be sure to come again and again.
*This information is from the time of this article's publication.
*Prices and options mentioned are subject to change.
*Unless stated otherwise, all prices include tax.