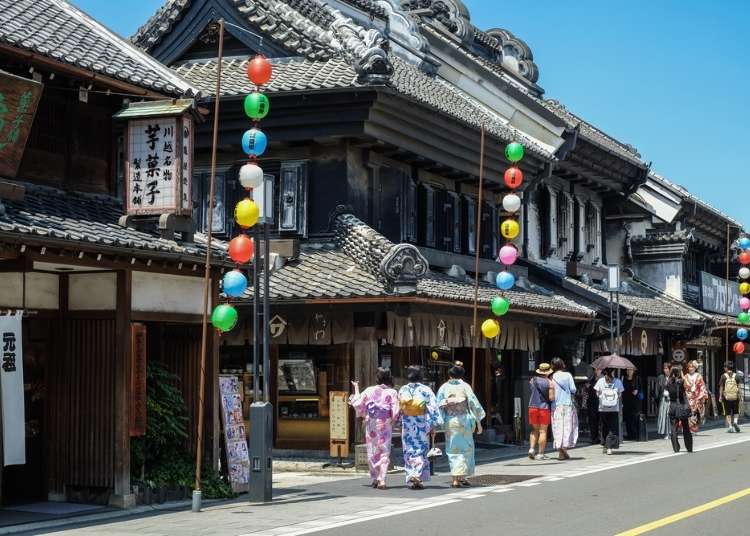 Kawagoe has long been a popular merchant town. Kawagoe, which still has the atmosphere reminiscent of ancient Edo, is famous for its warehouses -- built from the late Edo period to the Meiji period. Here you can feel a bit of nostalgia for the Meiji, Taisho, and Showa eras. Many local shops occupy old buildings and private houses that have been renovated for modern use.

Here are some of the shops and spots you should know when exploring Kawagoe, and a peek at some of the unknown faces of the city often called "Koedo" – "Little Edo."
Kimono Rental Yuzuya: Wear a kimono while walking the streets of this castle town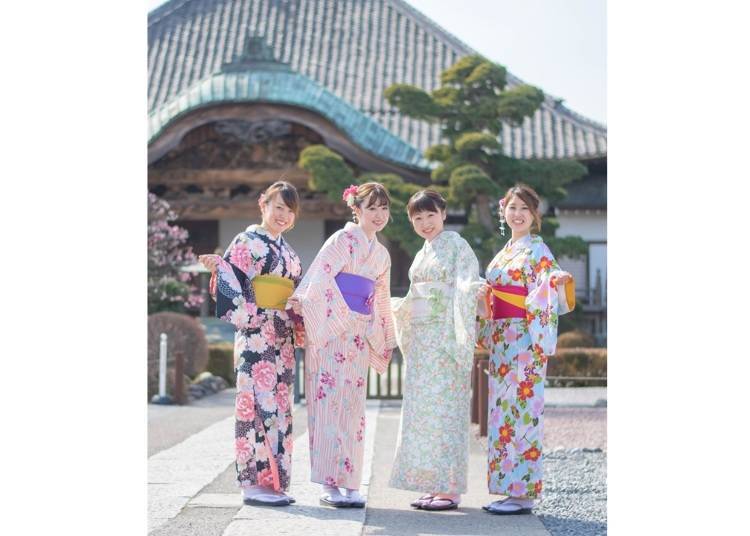 Kawagoe, has a castle town's charm, perfectly suited to kimono wearing. At Kimono Rental Yuzuya on Taisho-roman Street you can take a step back in time and change your clothes, body, and mind.

The shop has about 100 kimonos, about 50 yukatas, and about 30 men's kimonos. Children's kimonos are also available, and the shop has everything needed for the whole family to dress up.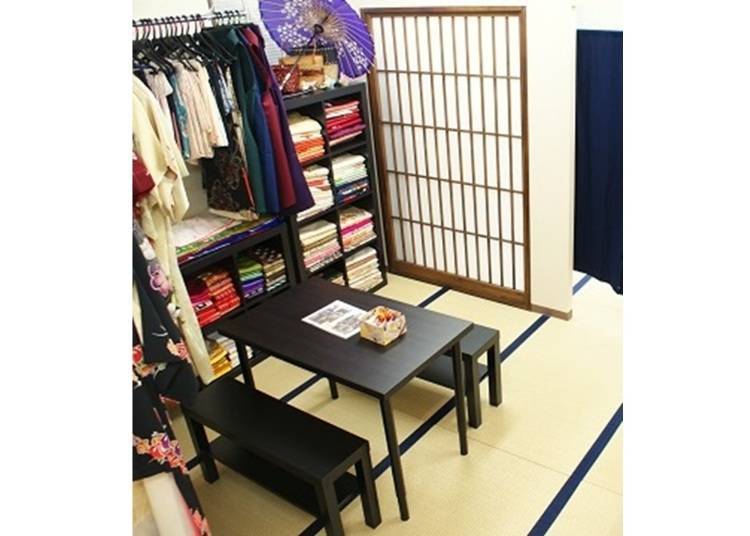 Professional photography plans are available as well, and a photographer will accompany you through town, saving your memories of Kawagoe in beautiful photos. For only 500 yen, you can also experience a Japanese tea ceremony!
kimono rental shop YUZUYA

着物レンタル柚屋(ゆずや)

Address

1-4 2F Nakacho, Kawagoe City, Saitama Prefecture, 350-0065


Nearest Station

Hon-Kawagoe Station (Seibu Shinjuku Line)
9 minutes on foot


Phone Number

049-227-9150
Kakejiku-To-Gakubuchi Fukazen: Found in a classic storehouse the retains Edo features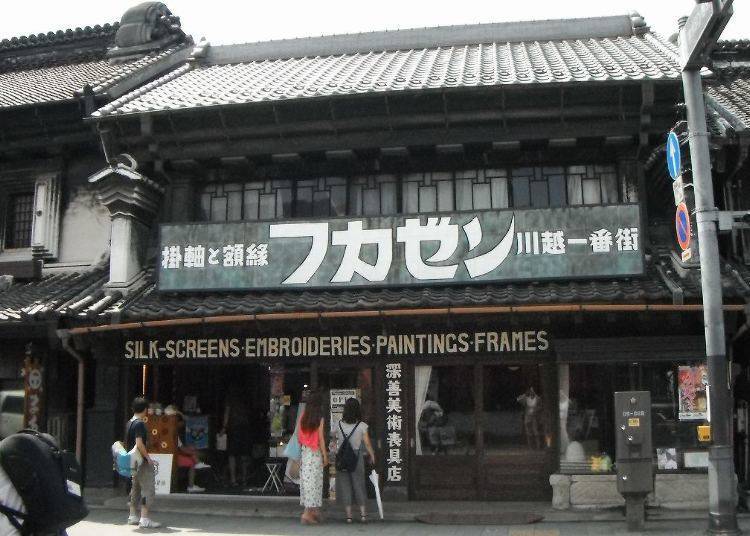 Near Kawagoe's famed Bell Tower ("Toki no Kame") is Kakejiku-To-Gakubuchi Fukazen. This magnificent building was constructed in 1890, and the shop itself was founded 240 years ago. Fukazen sells hanging scrolls, picture frames, Japanese paintings, oil paintings, and lithographs. Selecting from the wide variety of picture frames, you can order your favorite.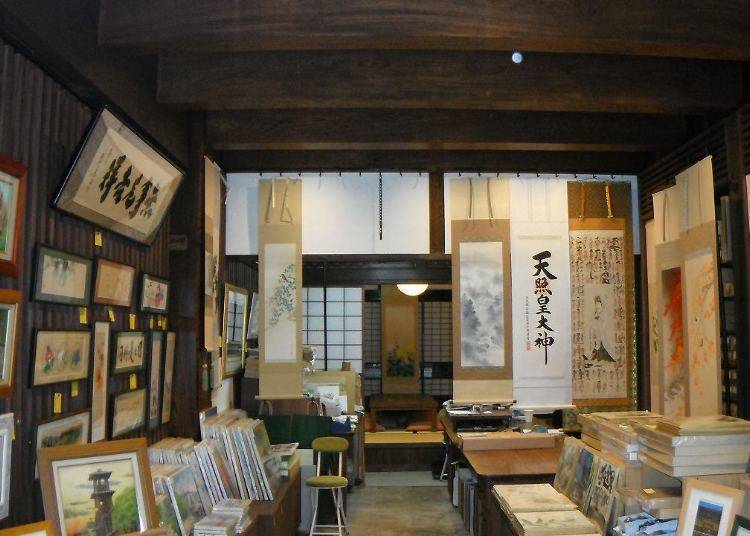 The store also features a classically-styled Japanese-style room, perfect for photos, and the building's large black pillars and zelkova ceiling beams are also worth seeing. The shop holds a traditional beauty befitting the items for sale.
Kakejiku-To-Gakubuchi Fukazen

掛軸と額縁フカゼン川越一番街

Address

7-4 Saiwaicho, Kawagoe City, Saitama Prefecture, 350-0063

Nearest Station

Directions: 10-minute bus ride from Kawagoe Station (Kawagoe Line & Tobu Tojo Line)


Phone Number

049-222-1339
Haruri Kinumo: A select general store located in a renovated house over 100 years old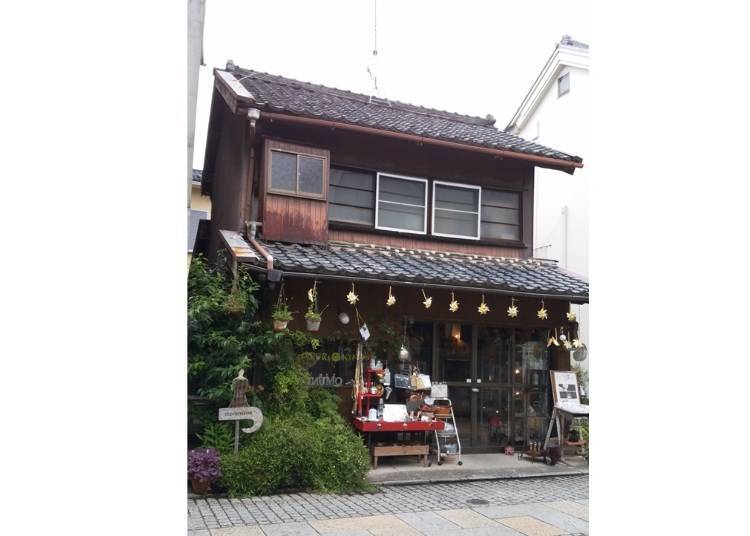 Haruri Kinumo, found in a remodeled house that has stood for 100 years, is a select shop where you can find accessories, fair trade and organic products, as well as handmade clothing. There are a lot of simple but unique products, and just looking at them will make you smile.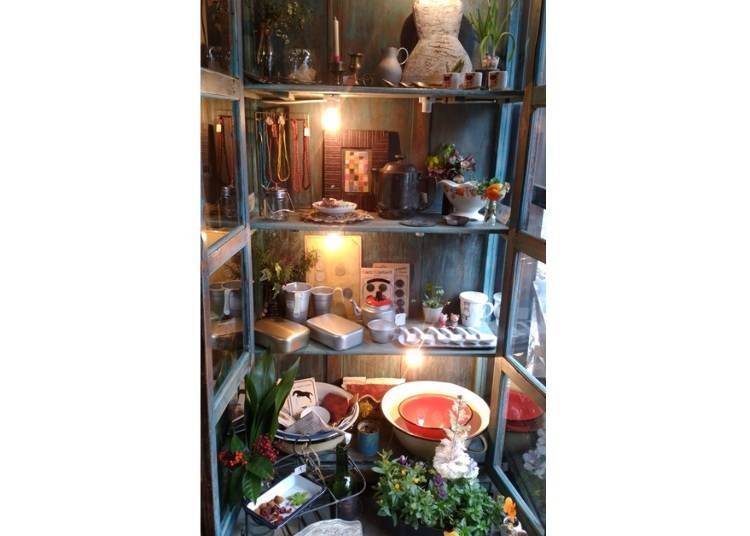 Haruri Kinumo blends naturally with the calm Kawagoe streets, and the narrow cobblestone path in front will only add to your time-stopping visit to the shop.
はるり衣裙

Address

2-1-25 Motomachi, Kawagoe City, Saitama Prefecture, 350-0062

Nearest Station

10-minute bus ride from Kawagoe Station (Kawagoe Line & Tobu Tojo Line)


Phone Number

049-223-7174
Amuseland Monaco Kawagoe: The biggest game center in Kawagoe Claire Mall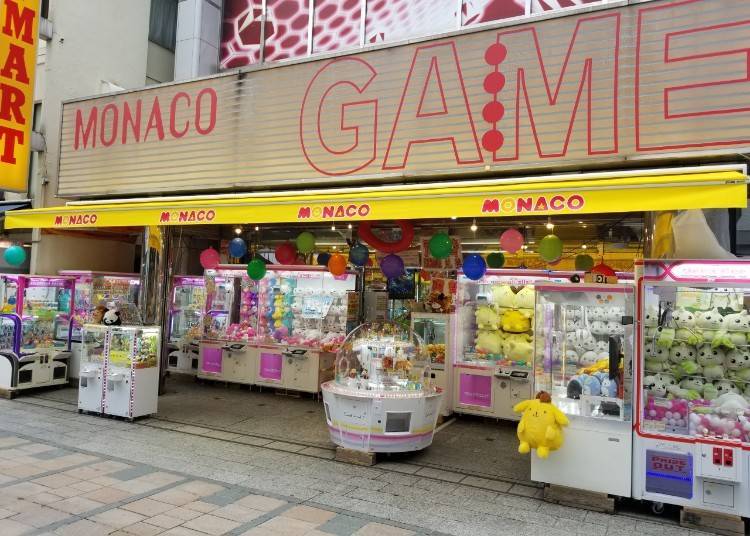 Extending from Kawagoe Station, the Claire Mall shopping street is much beloved by local residents and Amuseland Monaco Kawagoe is the biggest game center in the arcade. In addition to the latest video game machines, there are a variety of amusement machines to satisfy game enthusiasts including card and music game machines.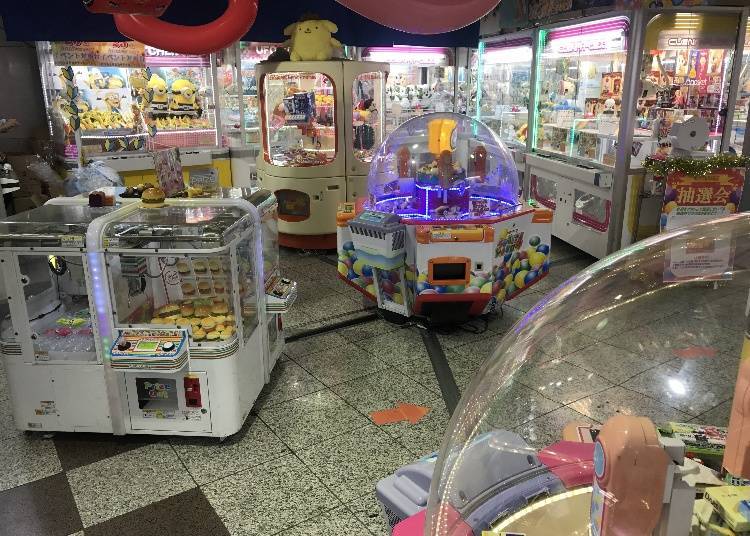 Sticker printing machines and crane games are also fun ways to make memories while sightseeing in Kawagoe.
アミューズランドモナコ 川越店

Address

2-4-1 Shintomicho, Kawagoe City, Saitama Prefecture, 350-0043

Phone Number

049-224-2454
Midoriya: A fantastic second-hand shop rooted in the local community for over 40 years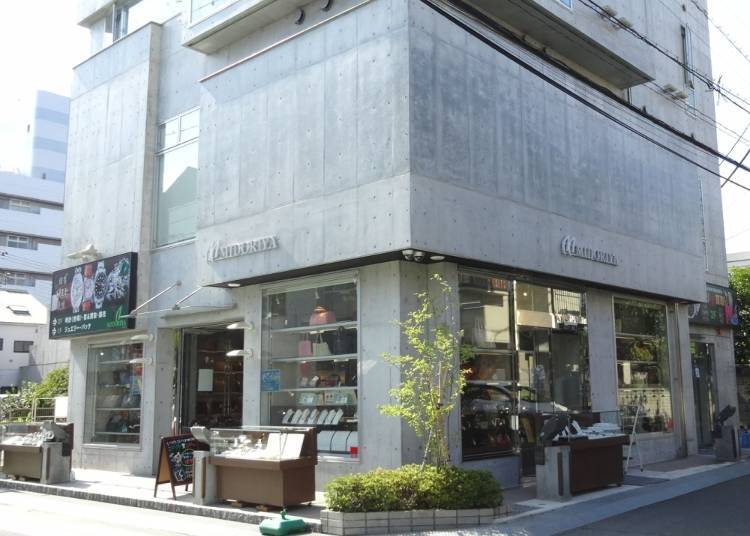 Midoriya is a recycle store founded in Kawagoe over 40 years ago. There are three locations in Kawagoe alone, including the "Midoriya Head Office" branch, and one more in Ginza. Using the motto "Brand products at a reasonable price," they sell second-hand brand bags, watches, wallets, and jewelry.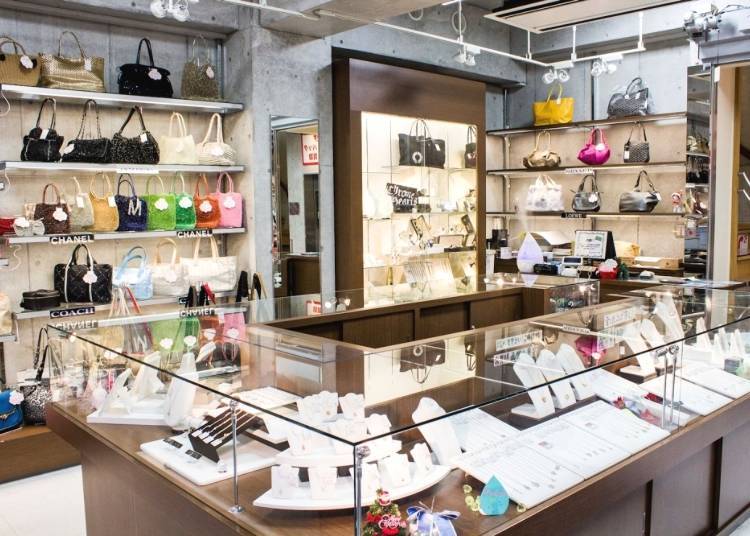 The main branch sells only items that have been rigorously assessed by connoisseurs and popular items move quickly. It's a must-stop shop when visiting Kawagoe.
Address

15-8, Wakitamachi, Kawagoe-shi, Saitama, 350-1122
View Map

Nearest Station

Kawagoe Station (JR Kawagoe Line / Tobu Tojo Line)
6 minutes on foot


Phone Number

049-224-2200
In town where the atmosphere of the Edo period lives on, it is estimated that more than 6.5 million people from all over the country visit Kawagoe every year. Close to Tokyo (only 90 minutes by car or train), "Koedo" is both popular and easy to get to. In addition to scenic streets, Kawagoe is also home to the "Toki no Kane" bell tower, which has been selected as one of the "100 Best Soundscapes of Japan," and Kashiya Yokocho ("Candy Alley") with its numerous candy shops is definitely worth visiting too.

Written by: Yoko. English translation by Gabriel Wilkinson. Main image: Kasama S / Shutterstock.com
*This information is from the time of this article's publication.
*Prices and options mentioned are subject to change.
*Unless stated otherwise, all prices include tax.