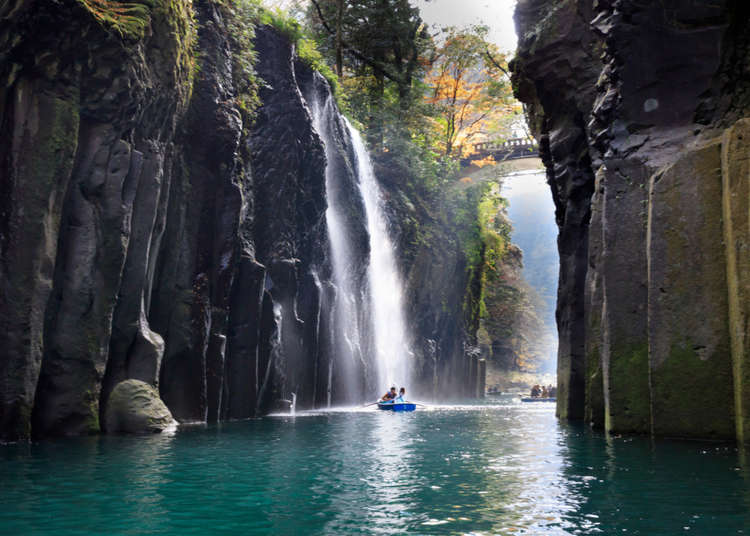 Facing the Pacific Ocean on Kyushu's east coast, Miyazaki Prefecture is home to beaches and forests, and is famous for its chicken dishes.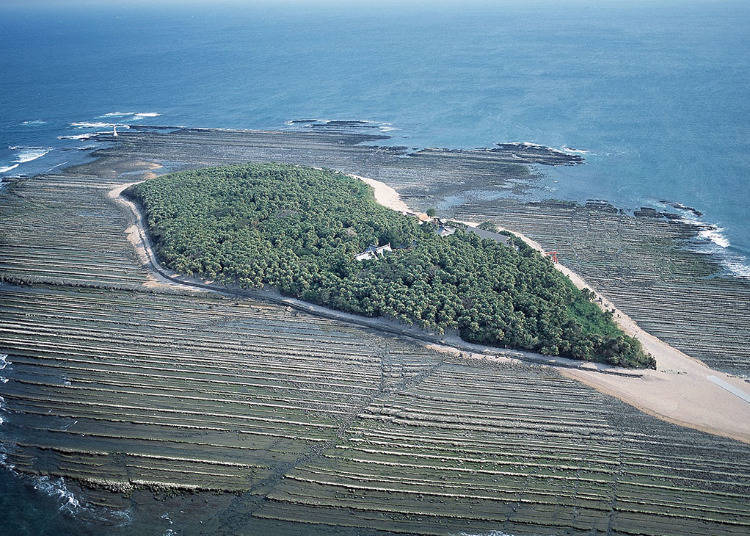 With a circumference of only 1.5 kilometers, Aoshima is a small island connected to the mainland at Aoshima Swimming Beach by the 'Yayoi Bridge.'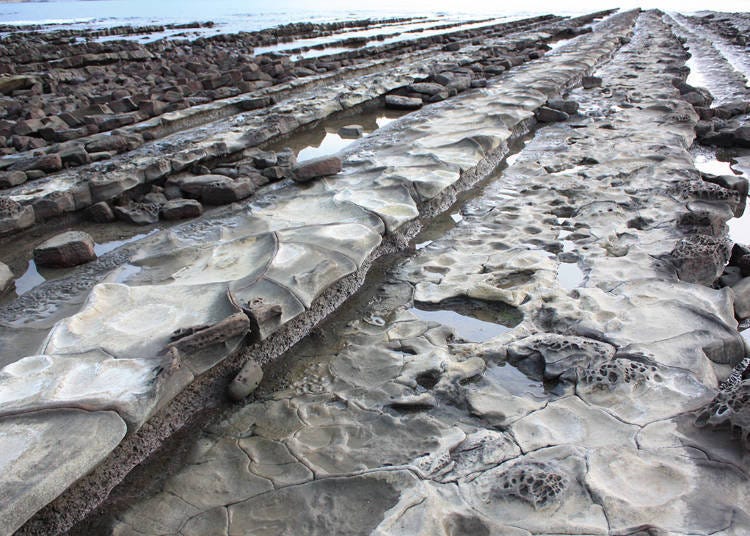 Unique rock formations known as the 'Devil's Washboard' encircle the island, while the interior is covered in lush sub-tropical vegetation, with 226 species of flora to be found, including various kinds of spermatophyta (seed plants) and ferns.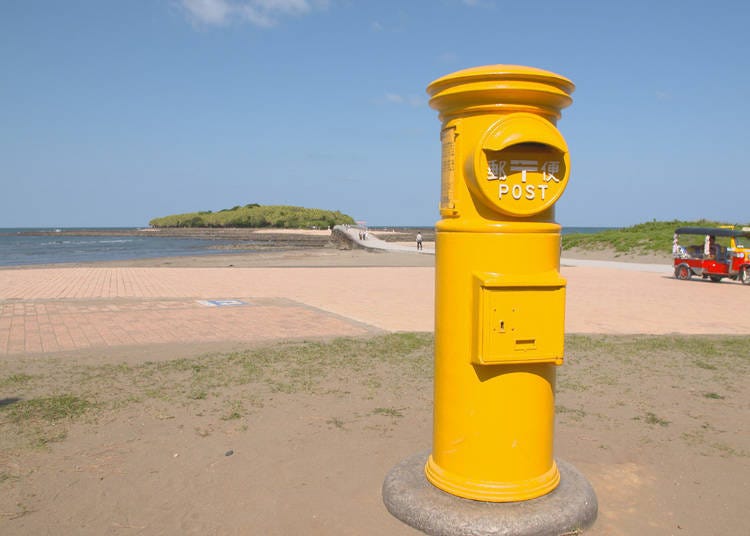 青島

Address

2 Chome Aoshima, Miyazaki, 889-2162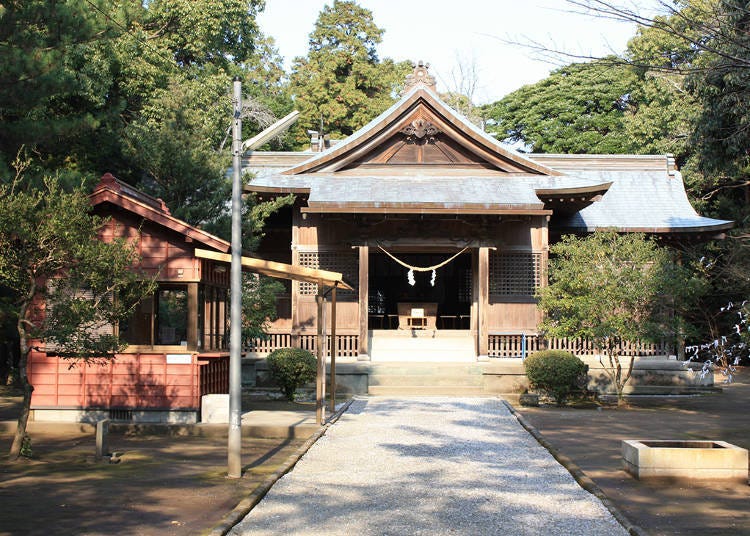 A popular healing spot, Eda Shrine was written about in the Engishiki as long ago as the 10th century and is noted as the place where two gods, Izanagi-no-Mikoto and Izanami-no-Mikoto, are enshrined.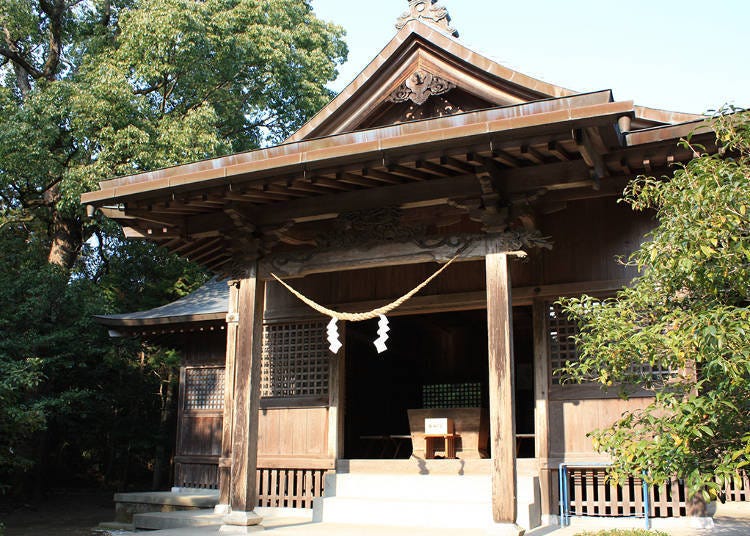 It is also mentioned in the Norito chant, heard at shrines nationwide.
Izanami-no-Mikoto fled Yomi (the underworld) whilst being pursued by Izanaki-no-Miko, then washed in the pure waters here while reciting the chant. Thus, the impurities of the underworld were washed away, and the area became known as the 'birthplace of purification' and the 'birthplace of Norito.'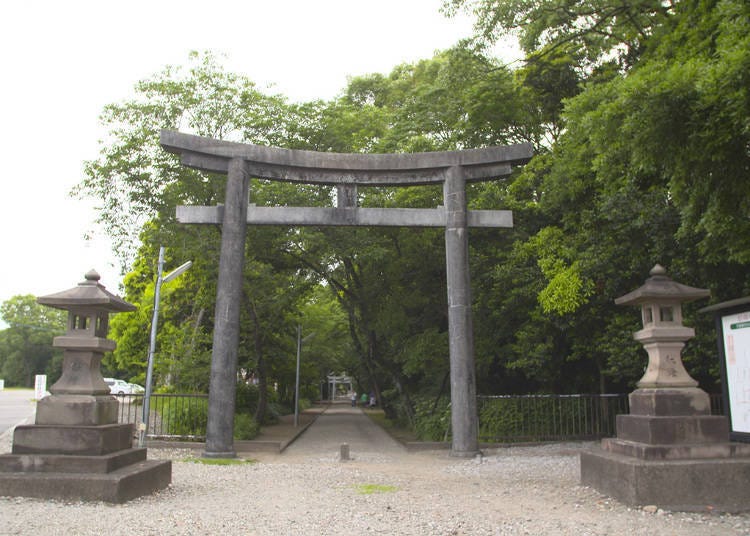 江田神社

Address

Yabo-127 Awakigaharacho, Miyazaki, 880-0835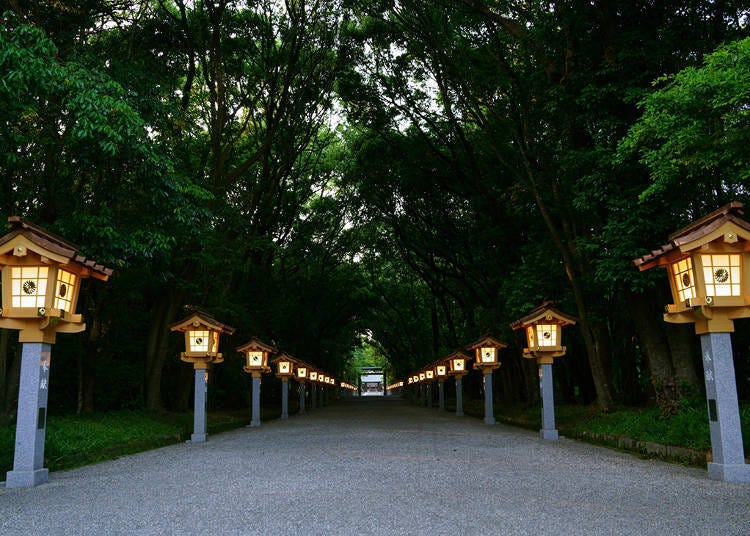 A neat and rustic-looking shrine with flowing natural lines, mostly constructed from Sano cedar.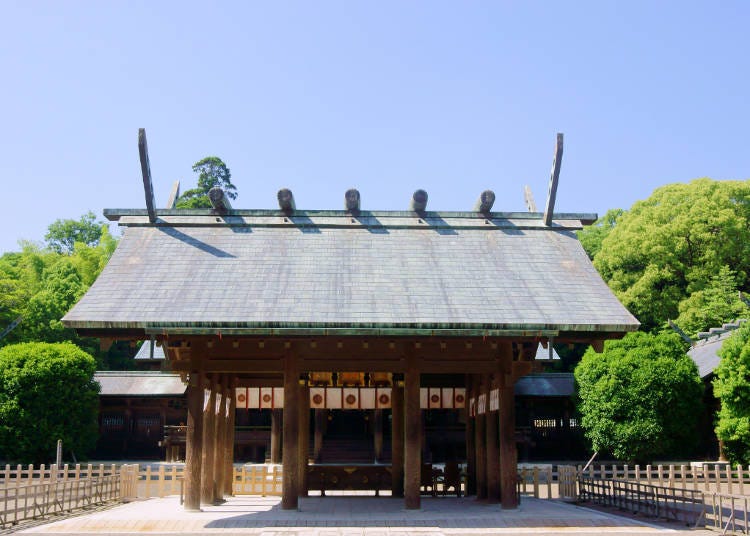 The deities worshipped here are Emperor Jimmu, his father Ugayafukiaezu-no-Mikoto, and his mother, Tamayori-hime.

The buildings sit in a large peaceful forest. In the shrine's Toshin Garden, there is a great wisteria estimated to be over 400 years old and is designated a national treasure. At the northern edge of the forest, you can find a prefectural museum, an archaeological center, and old-style housing that has been carefully preserved and reconstructed.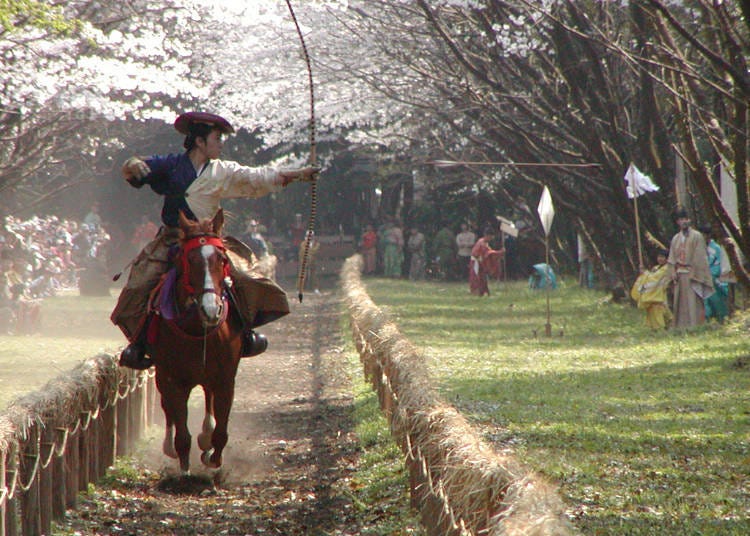 宮崎神宮

Address

2 Chome-4-1 Shrine, Miyazaki, 880-0053
4. Saitobaru Burial Mounds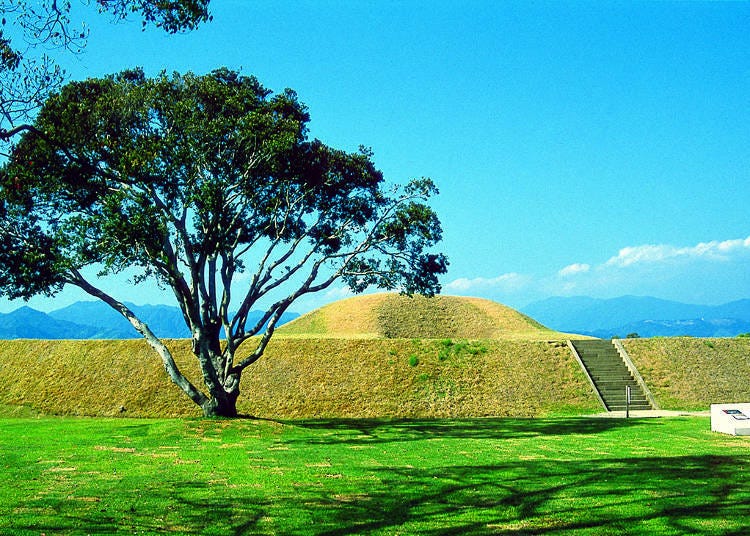 This group of over 300 burial mounds on the elevated ground is designated as a special historic park.

Other attractions include the Prefectural Saitobaru Archaeological Museum, the Saitobaru Ancient Life Experience Museum, and the Oninoiwaya burial mound, which is restored in mostly its original form.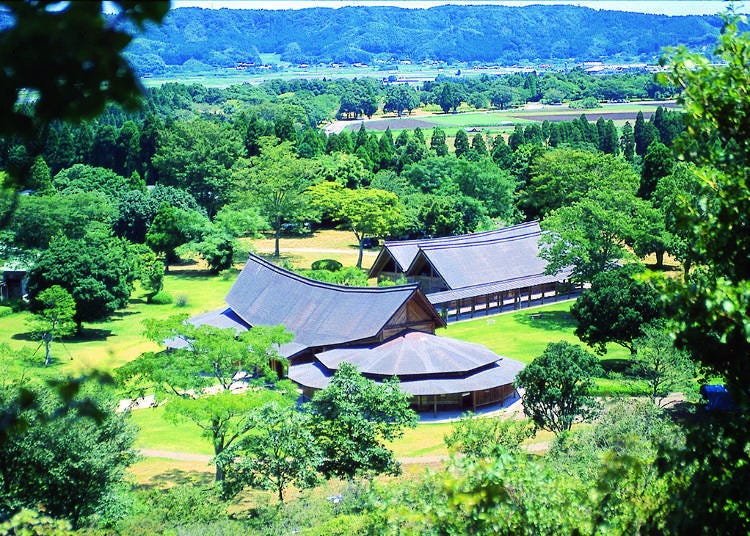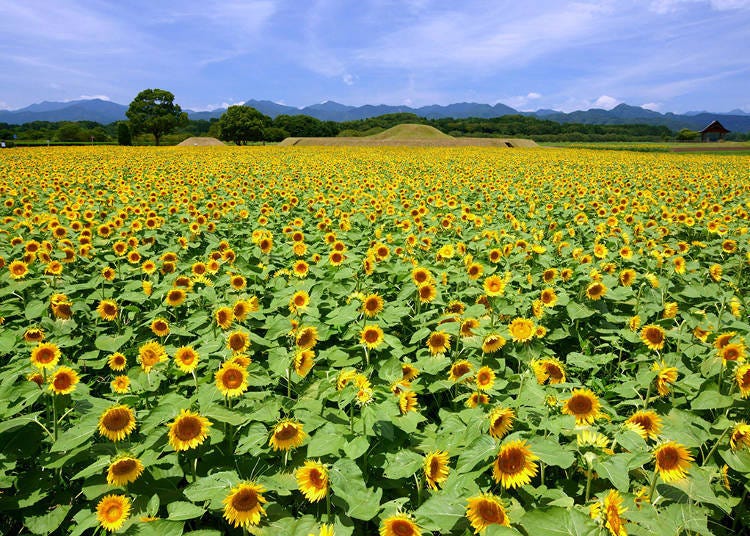 西都原古墳群

Address

Miyake, Saito, Miyazaki 881-0005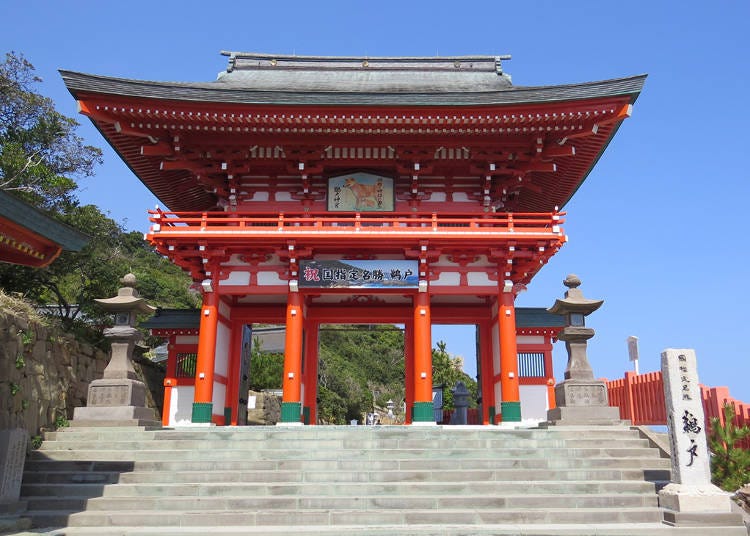 Located on the Udozaki headland in a cliff cave facing the sea, the colorful Udo Shrine is dedicated to the god of marriage and has connections to Emperor Jimmu, the first emperor of Japan.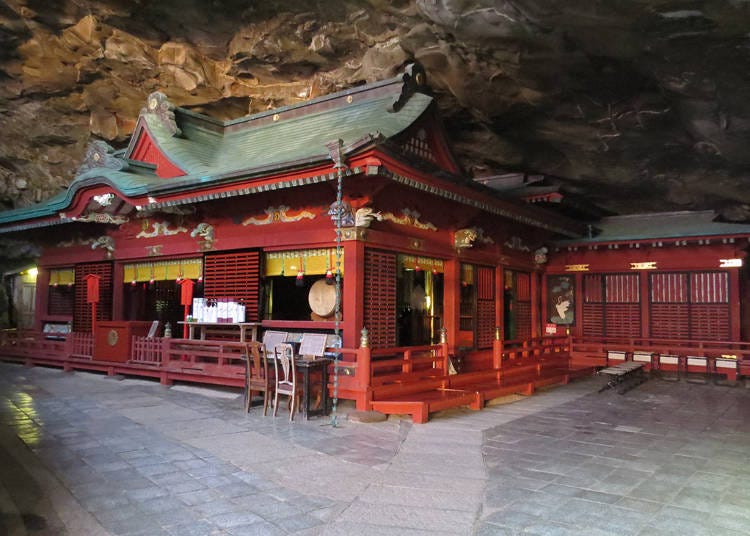 鵜戸神宮

Address

3232 Miyaura, Nichinan, Miyazaki 887-0101
6. The Evergreen Forest of Aya River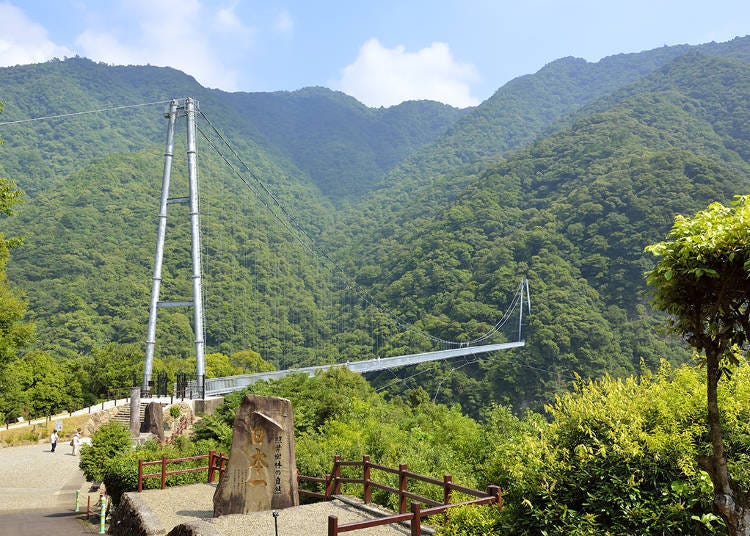 Known as Japan's largest evergreen forest area, this extensive forest comprises oak, castanopsis, and beech trees and spreads across the landscape northwest of Aya Town.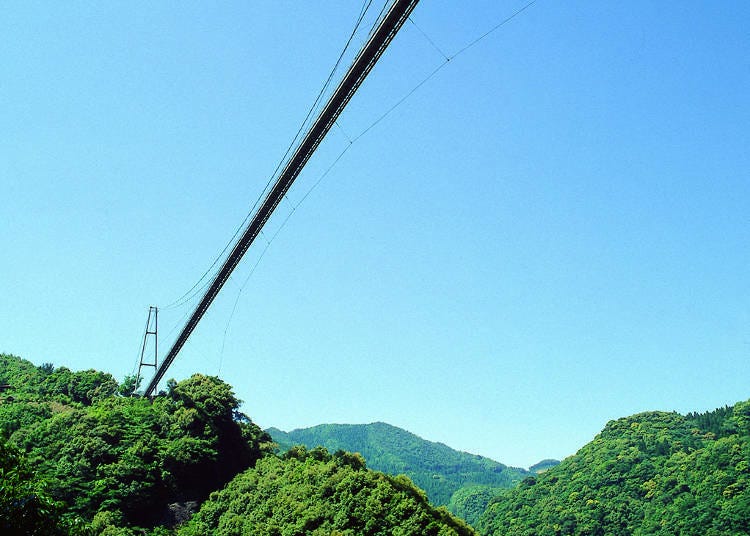 At the upper end of the Ayaminami River in the Aya River valley is the Teruha Suspension Bridge. This impressive pedestrian bridge is 142m high and 250m long, allowing for splendid views of the green and luscious river valley far below.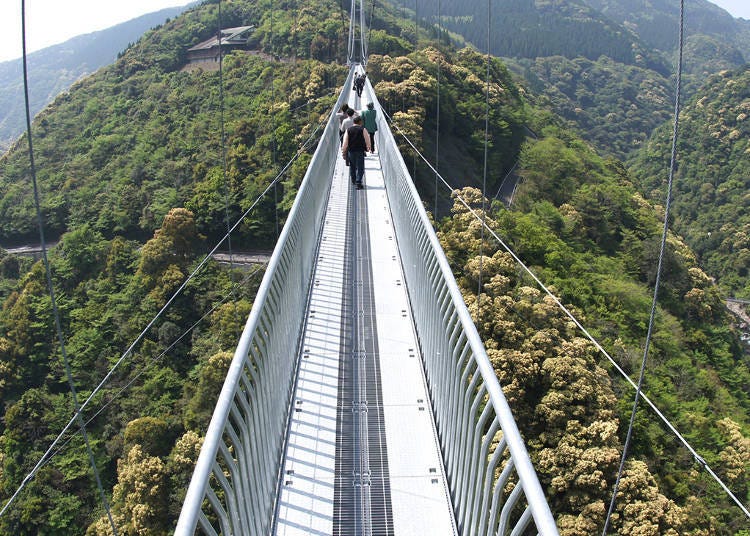 綾の照葉大吊橋

Address

5691-1 Oguchi, Minamimata, Aya-cho, Higashimorozen-gun, Miyazaki 880-1303, Japan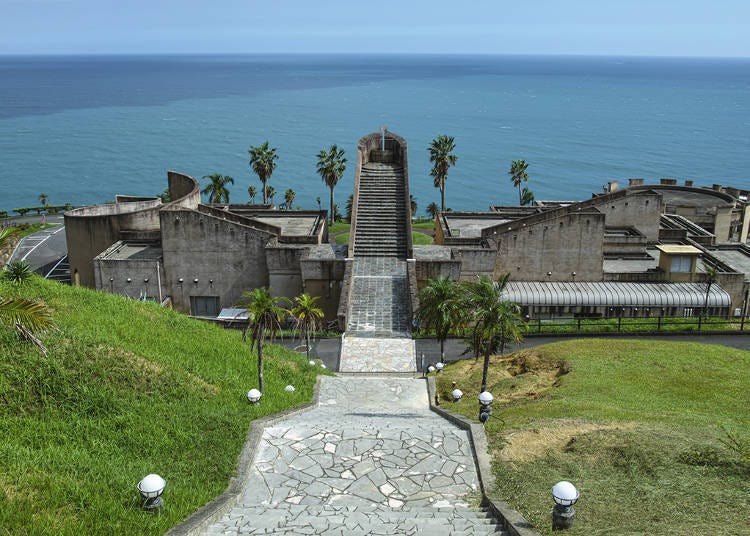 Sun Messe Nichinan is an attractive park on the scenic Nichinan coast boasting wonderful panoramic views of the Pacific Ocean.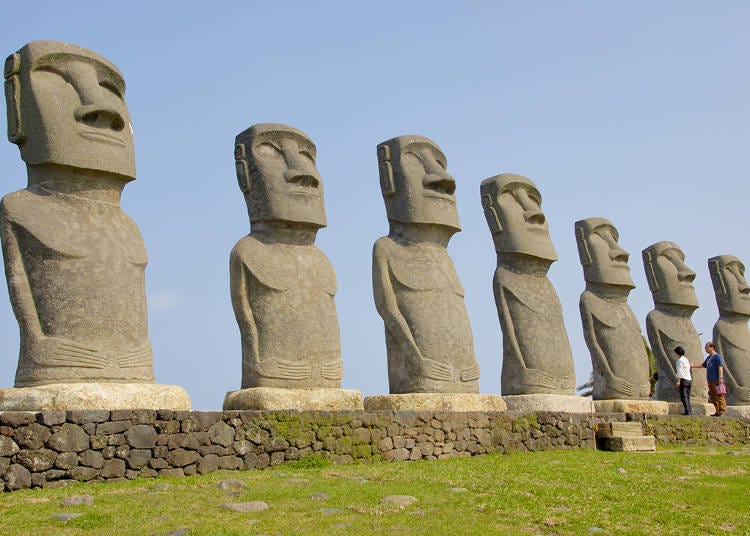 It is also the only place in the world where full-size reproductions of the Easter Island Moai statues have been permitted. You can spot them scattered all around, and they make for some great and fun photo opportunities. The park also has dining facilities and a guest ranch.
サンメッセ日南

Address

2650 Miyaura, Nichinan, Miyazaki 887-0101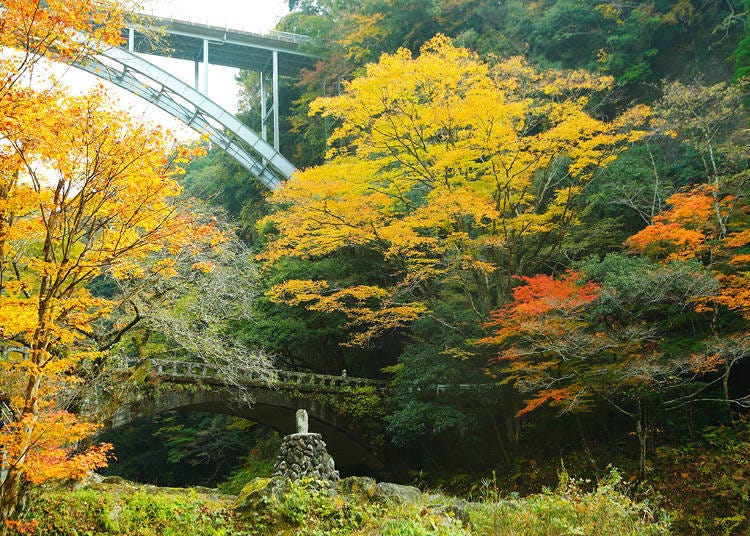 Takachiho is a small and charming town deep in the heart of the countryside.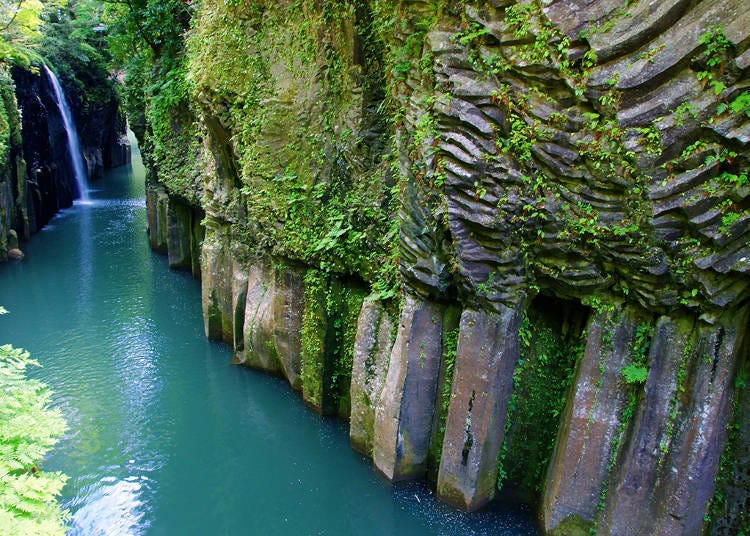 Many Japanese myths originated in the area, and some of those deities are worshipped in the various shrines dotted around. Nearby Takachiho Gorge was created after lava flows from the eruption of Mt. Aso were eroded by the Gokase River, resulting in a stunning natural wonder.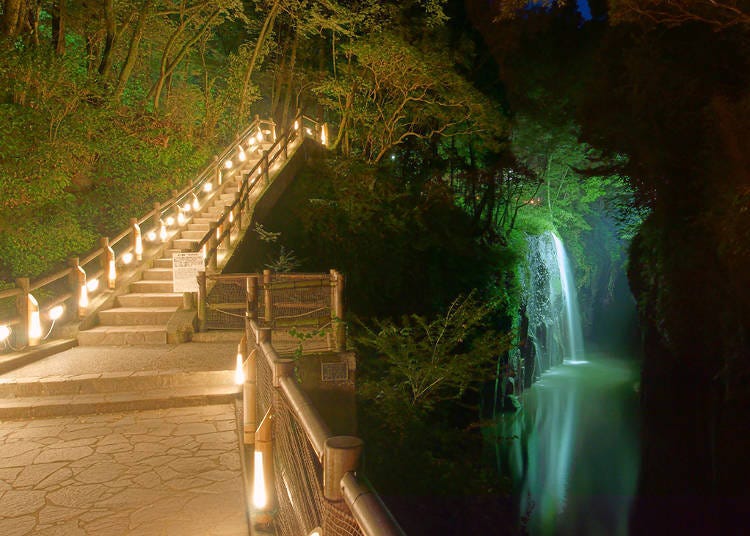 高千穂峡

Address

Mukoyama, Takachiho, Nishiusuki District, Miyazaki 882-1103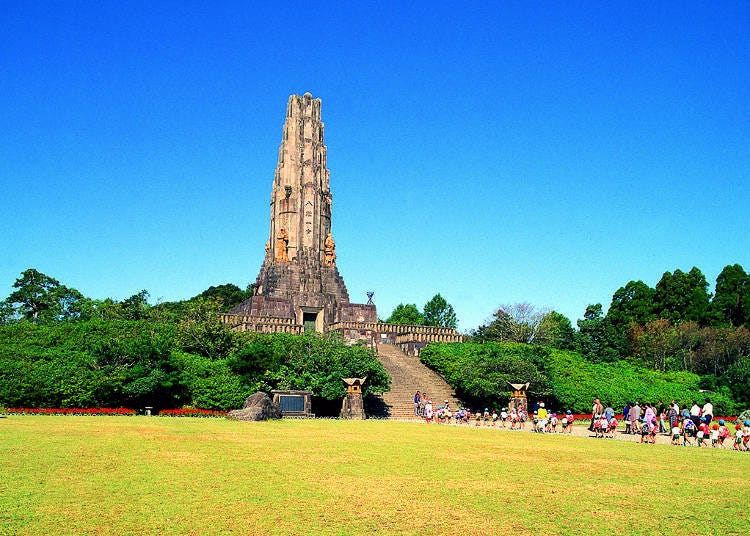 Heiwadai is a beautiful and green park full of seasonal flowers, sitting 60m above sea level in the hills overlooking Miyazaki City.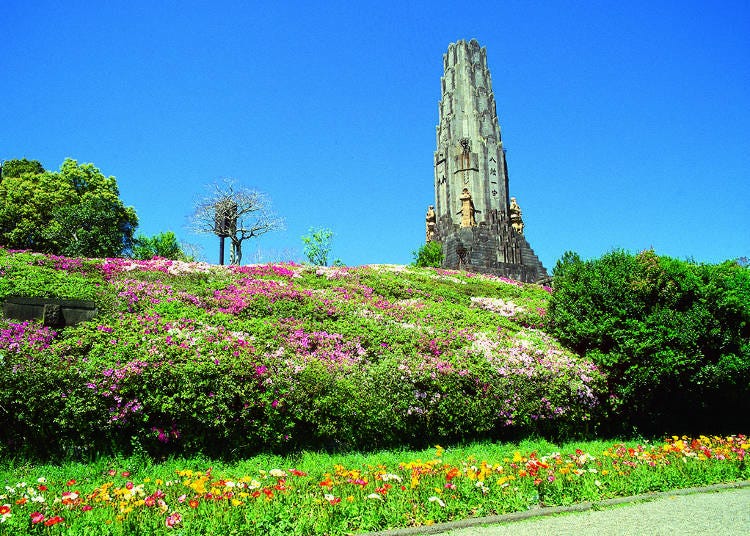 The park's main landmark is the 'Peace Tower,' an impressive stone tower meant to symbolize a united world. The atmospheric Haniwa Garden is filled with over 400 replica haniwa (burial statues), some of which depict animals, boats, and warriors. Paths weave through the natural forest setting, so it is a great place for a stroll.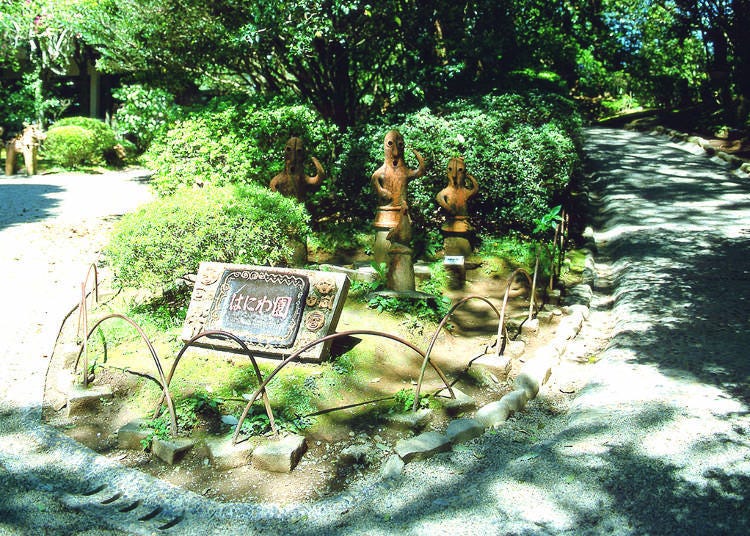 平和台公園

Address

Koshigasako-6146 Shimokitakatamachi, Miyazaki, 880-0035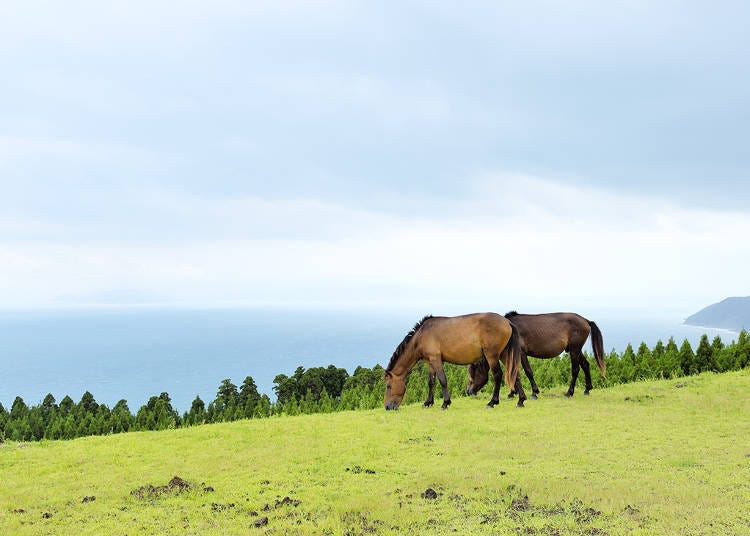 In the far south of Miyazaki Prefecture, Toi Cape is a remote landscape of rolling hills where indigenous Sago palms grow and Misaki ponies roam free.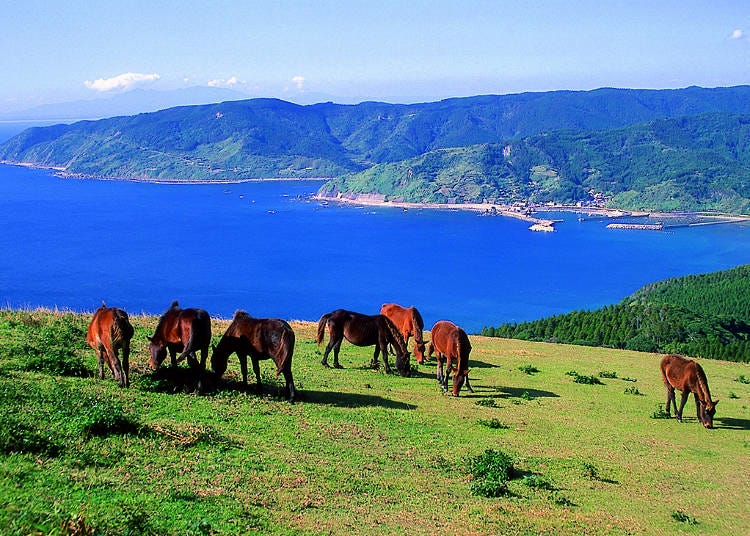 Toimisaki lighthouse sits on a 250m high cliff at the southern tip of this designated national treasure.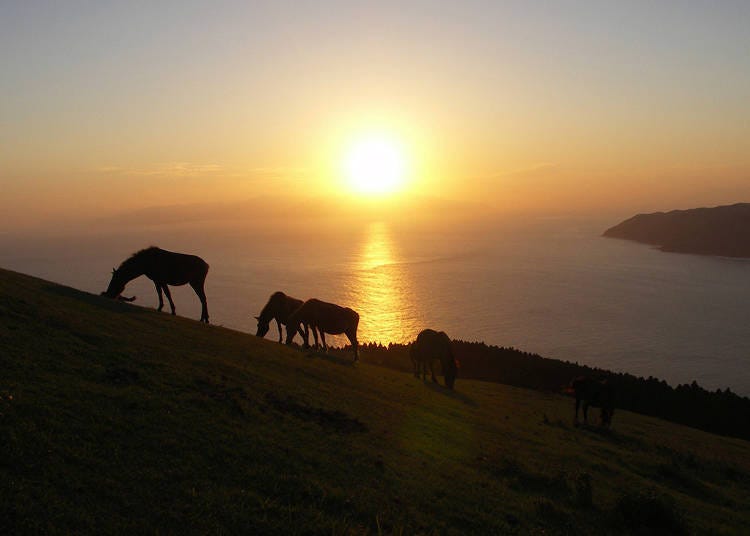 都井岬

Address

Ono, Kushima, Miyazaki 888-0221
11. Miyazaki Resort Hot Springs "Tamayura no Yu"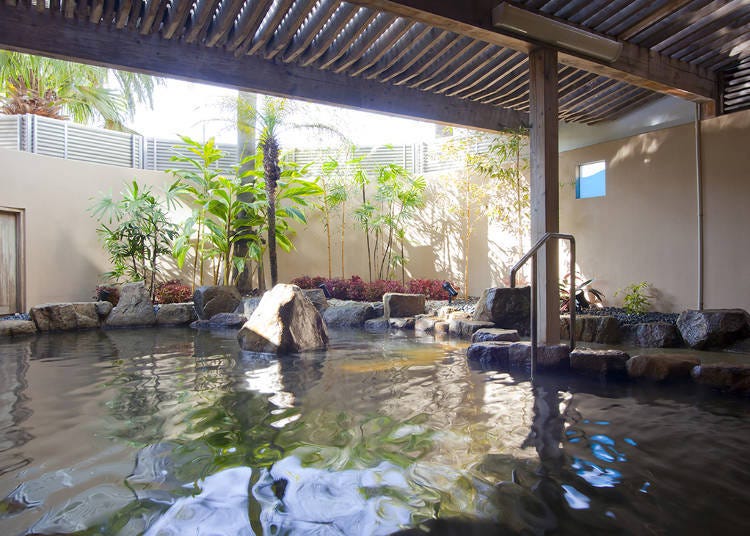 Tamayura no Yu is a natural hot spring at the Miyazaki Oyodo Kahan hotel, located in the middle of town.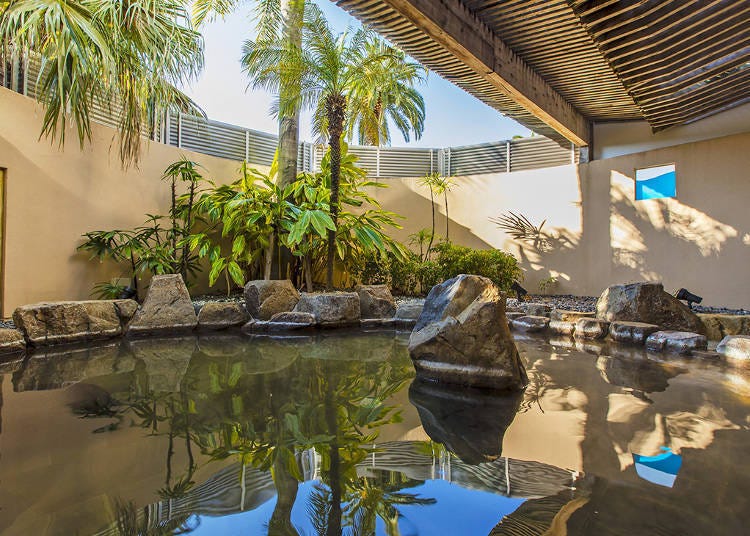 This riverside spa resort overlooks the Oyodo River, and guests can enjoy the baths, which are heated to a comfortable 45.6℃. The waters are said to soothe both body and soul. They have a mildly alkaline and sodium chloride enriched composition, which is said to be good for a wide range of ailments, including muscle pain, bruising, poor circulation, burns, chronic skin, and digestive diseases, amongst others.
宮崎リゾート温泉 たまゆらの湯

Address

1-chōme-1 Matsuyama, Miyazaki, 880-0865
12. Charcoal Grilled Chicken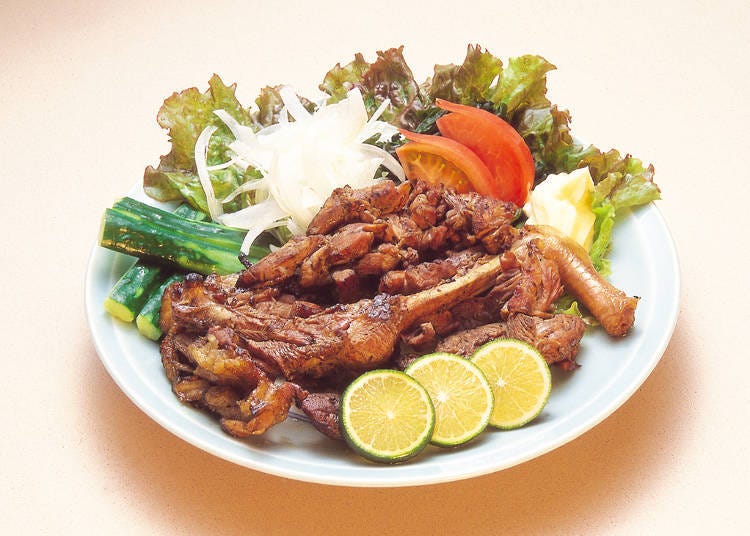 The delicious, simple, natural flavor of Miyazaki chicken results from the special attention paid to the raising, breeding, and diet of these free-range birds.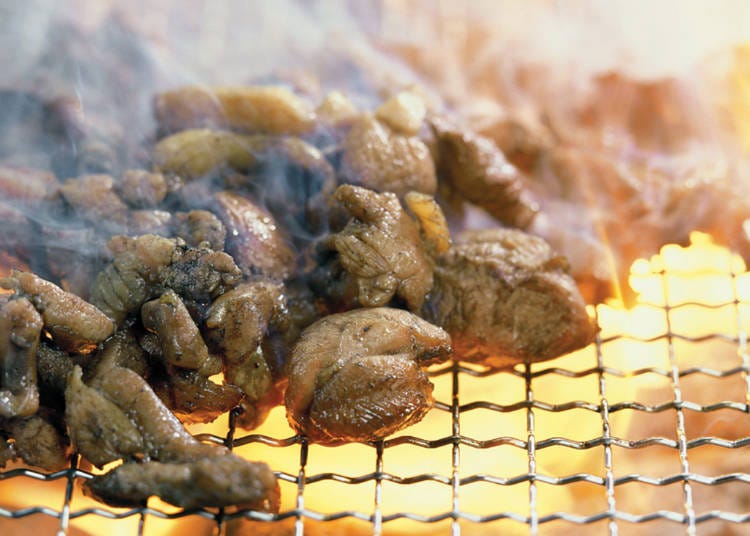 This chicken is now well-known all over Japan, and it can be eaten in a variety of ways, including seared, fried, or even raw. Charcoal-grilled chicken thigh is particularly flavorsome; seasoned simply with salt, the deep smoky taste and succulent, juicy meat is a culinary delight and arguably the best way to enjoy this chicken.
Miyazaki's bright blue skies and balmy temperatures make it one of Japan's prime fruit-growing regions, with mangos being one of the most delicious and popular products. The enormous-sized and sweet-tasting 'Egg of the Sun' mangos are highly sought after and are notable for their deep color and sweet aroma. Simply chill them and then eat for a real taste of Miyazaki.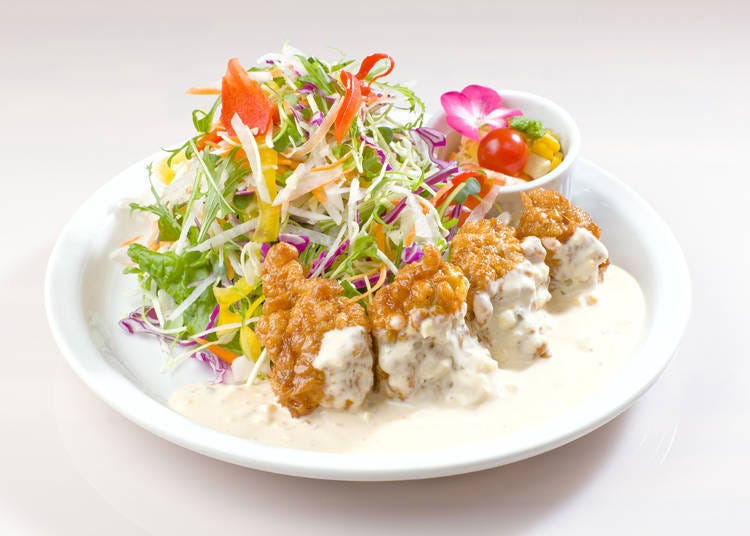 Chicken Nanban is chicken fried in oil, dipped lightly in sugared vinegar, and then finished off with a tartar sauce topping.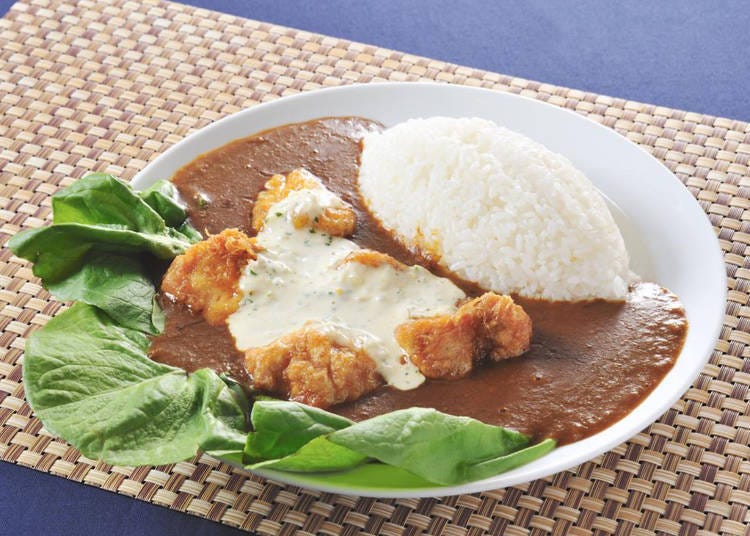 This popular dish can be found at eateries throughout Miyazaki prefecture and is liked by people of all ages. Depending on the restaurant, the meat can range between juicy thigh meat and fresh-tasting wing meat. Tartar sauce recipes also differ by the chef, so there are plenty of possibilities for the chicken gourmand to explore.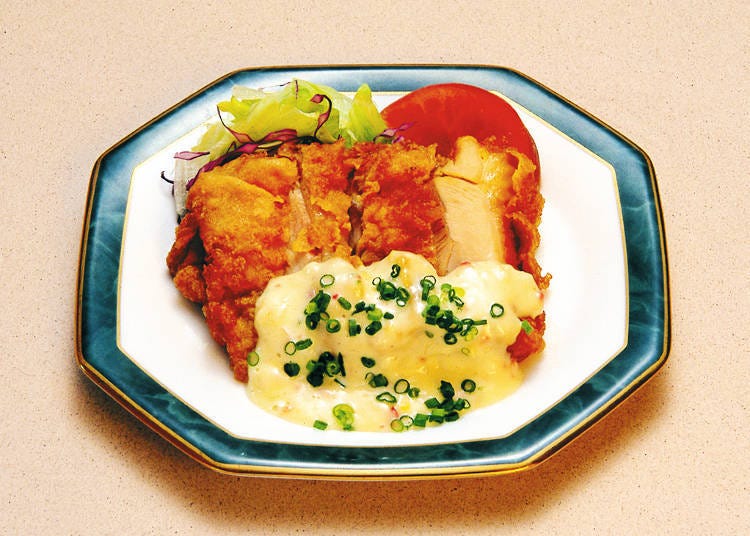 15. Iris Flower Festival (Late May/Early June)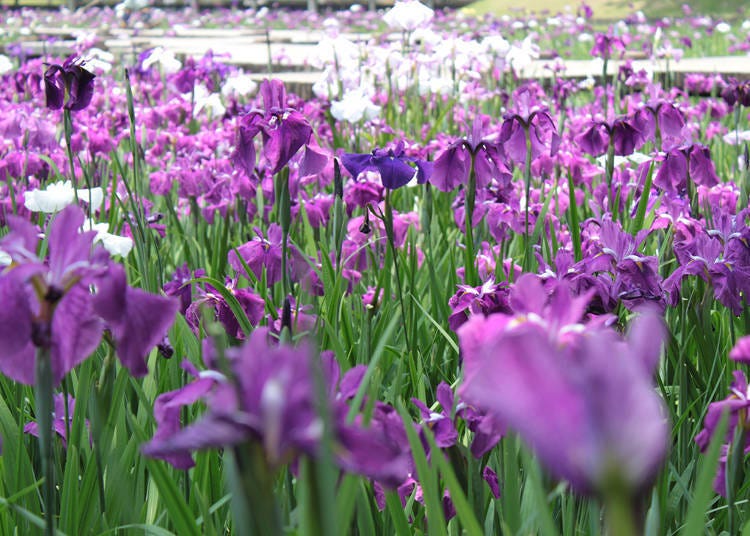 Held every year at the end of May and the beginning of June, the Iris Flower Festival is a large celebration in honor of the distinctive flower, timed to coincide with its coming into bloom.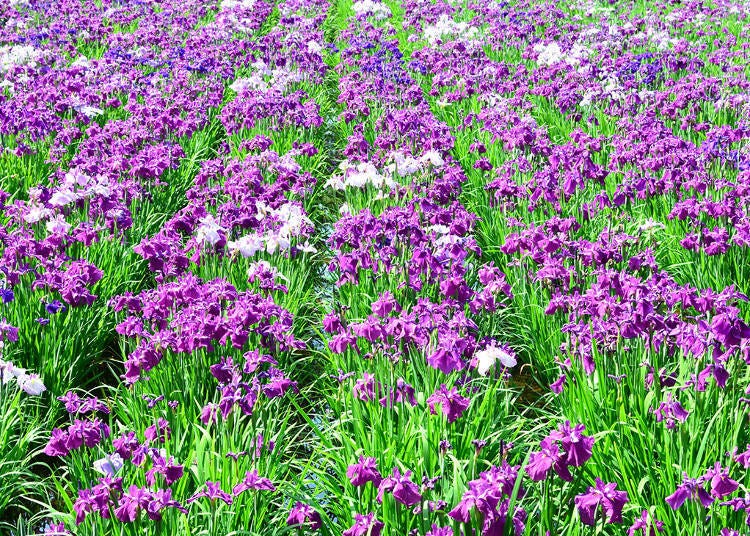 The Japanese iris is the symbolic flower of Miyazaki City, and during the festival, many kinds of events take place, including open-air tea ceremonies and Japanese harp performances. The wonderfully colorful iris garden is home to 200,000 flowers comprising around 160 different varieties of iris.
はなしょうぶ園

Address

Yabo Awakigaharacho, Miyazaki, 880-0835
*This information is from the time of this article's publication.
*Prices and options mentioned are subject to change.
*Unless stated otherwise, all prices include tax.