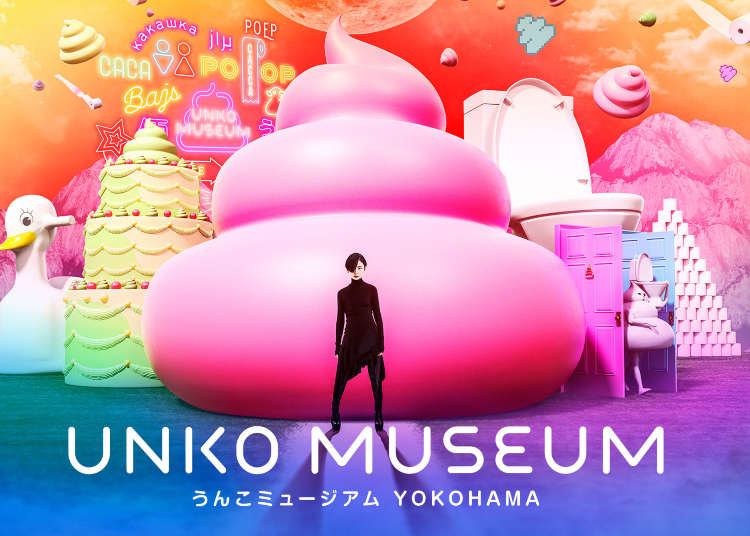 "UNKO MUSEUM (Poop Museum)" is likely the world's first amusement space with poo as its theme. The museum consists of 4 areas - "Poop plaza" is where the poop jump out from the huge object, the "Unstagenic area" is where cute and sparkling poops are lined up, the "Untelligence area" is where you can learn the history of poo and poop stories over the world, and "Unteractive area", where you can enjoy fun crappy games.

The museum provides a new experience through one of the things, regardless of sex, nationality or age, that thoroughly unifies humanity. You will not only see "poops" here, but also touch it, feel it, hear it, and even - dare we say - play with it in this new experience-based museum.
"U"ntertainment beyond entertainment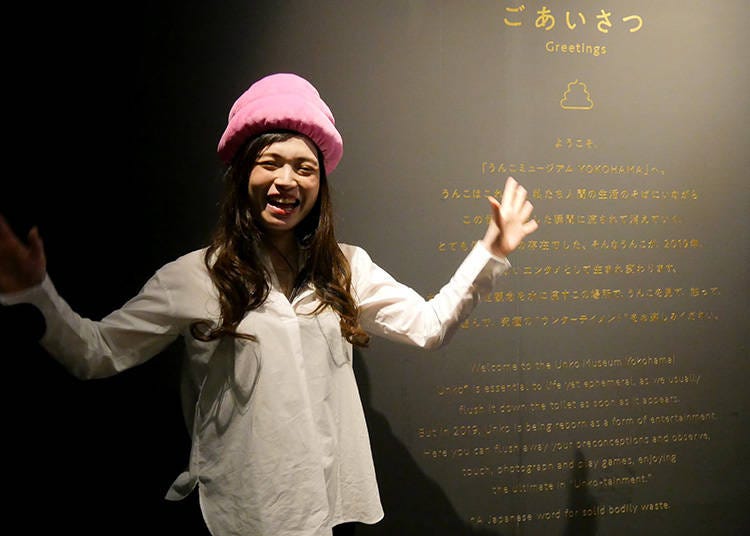 It is immediately flushed away at the moment it appears in this world. Poop with such an amazing life will be reborn as an unprecedented entertainment in 2019. Here in this place where only the stereotype being flushed away, watch the poop, touch it, take it and play with it!
Instagrammable?! This is 'Unstagenic'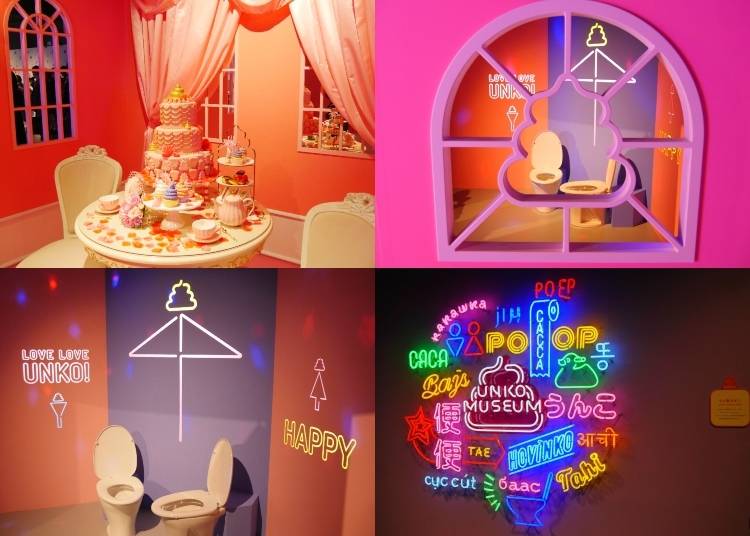 A photogenic space that fills the hearts of people who cannot be satisfied with ordinary SNS posts. Let's selfie with various kinds of Poops, such as surreal Poops and colorful Poops.
Interact with Poops - 'Untaractive'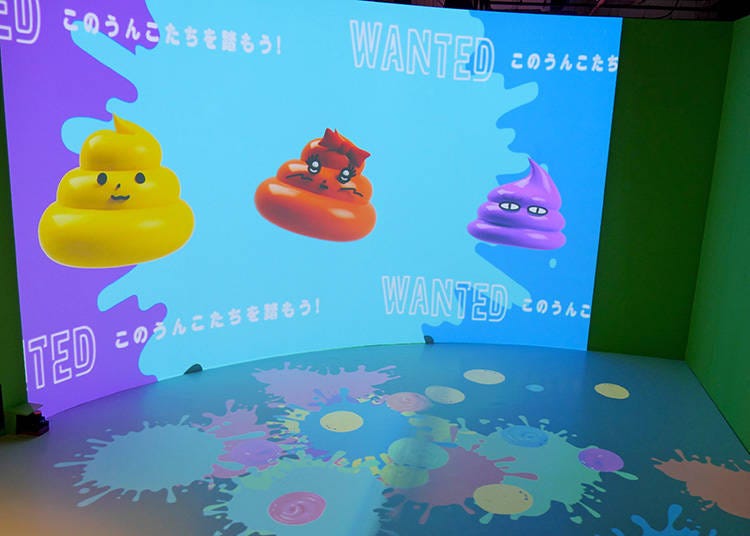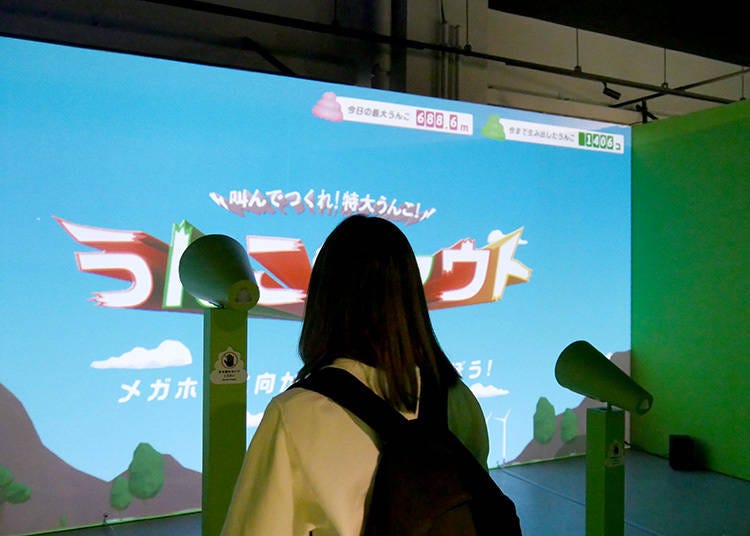 There are a number of poop games that bring everyone back to their childhood, such as the motion-sensor game to step on a poop reflecting on the ground and the game to compete for the volume of crying "poop". Retro poop games are also provided.
Become intelligent with Poops - 'Untelligence'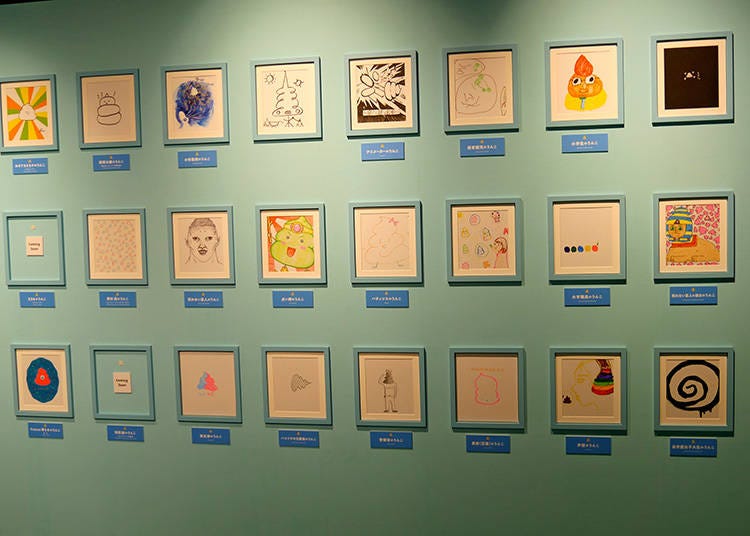 This academic area is sure to stimulate your intellectual curiosity. You can admire the poops drawn by the celebrities, draw your own poop, and watch the world's collectibles of poops.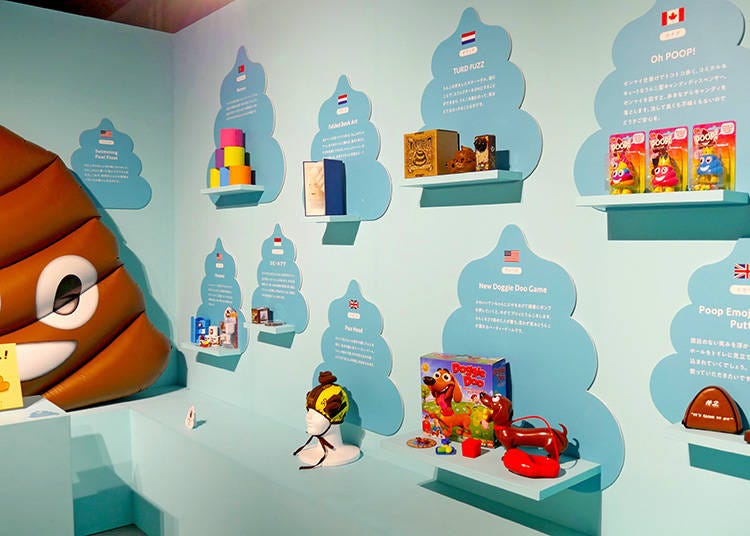 Aiming to build a place where customers can feel surprised and experience things that they have never seen before, the museum sees the great potential in "Poop" which has universal value over time. Through this familiar and magnificent theme of "Unko (Poop)", you will have an unprecedented experience.
There's even a souvenir corner in the museum!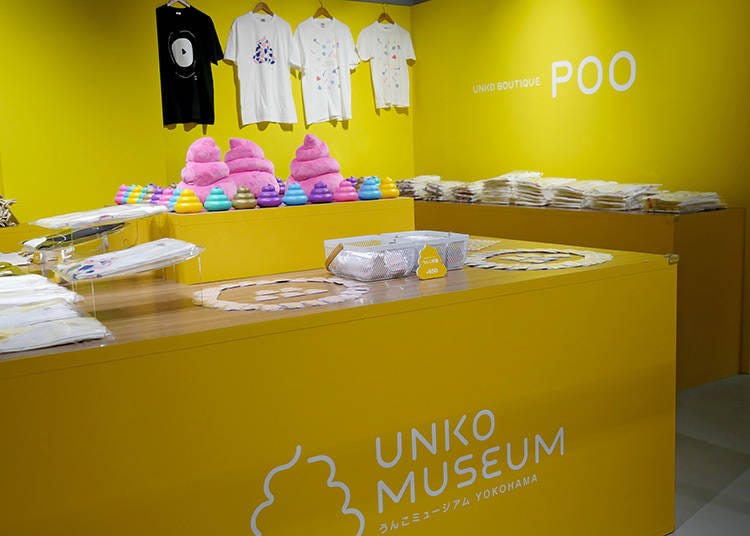 The souvenir corner sells a bit of everything - from shirts to colorful poo-shaped pillows. Imagine how thrilled your friends will be when you give them gifts from the poo museum!
Visit the Unko Museum while you have the chance!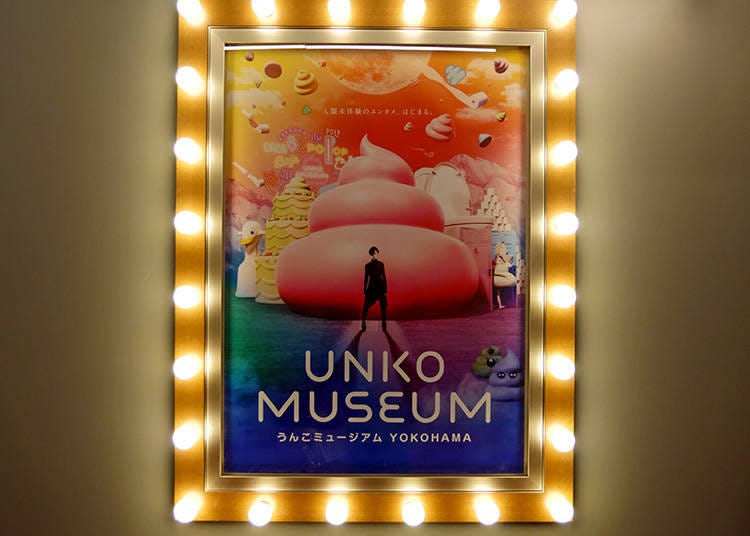 ・Opening period: Mar. 15, 2019 - Sep. 30, 2019
・Business hours:
A: Weekdays (Monday - Thursday) 11:00 ~ 20:00
 *Final entrance reception 19:30
B: Friday, Saturday, Sunday, Holidays, day before Holidays 10:00 ~ 21:00
 *Final entrance reception 20:30
・Exhibit contents: Poop Plaza / Unstagenic Area / Untelligence Area / Unteractive Area
・Entry method: Ticket system by booking (* same-day tickets are available depending on availability)
・Admission time: Fridays Saturdays, Sundays, public holidays, only on public holidays Admission designation at the following time (not a replacement system)
1. 10:00 ~ 14:00
2. 14:00 ~ 17:00
3. 17:00 ~ 20:30
・Admission fee:
Adult (Junior high school student or above) ¥1,600 (tax included)
Child (elementary school student) ¥900 (tax included)
Elementary school student free

https://ale-box.com/unkomuseum/

*This information is from the time of this article's publication.
*Prices and options mentioned are subject to change.
*Unless stated otherwise, all prices include tax.
Limited time offer: 10% discount coupons available now!