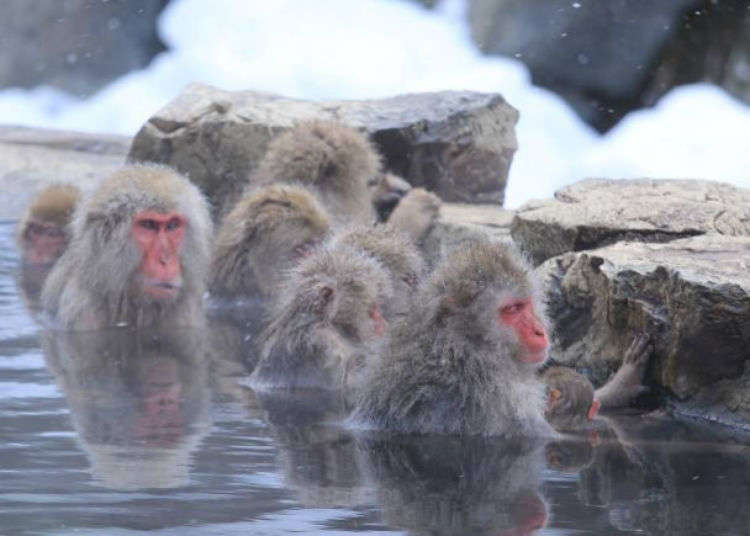 Japan's ongoing love relationship with cuteness is well known, and has kicked off whole new café concepts like animal cafes. When prepping to visit Japan, you may be surprised to start learning about curious locations like "fox village" or "bunny island".

In Japan sometimes whole areas seem to be populated by one individual species, as you will find when you visit Nara – an ancient city teeming with deer. It is also quite uniquely Japanese to find cute animals enjoying the local pastime of having a nice long bath in an onsen hot spring!

Animals in baths doesn't necessarily sound like the best of concepts, especially if you have ever tried to bathe your cat, but there is something different about watching an animal relax in an onsen, especially when it is adorable! Join as we introduce 3 spots near Tokyo with incredibly cute "bathing" creatures!
1. Jigokudani Monkey Park (Nagano)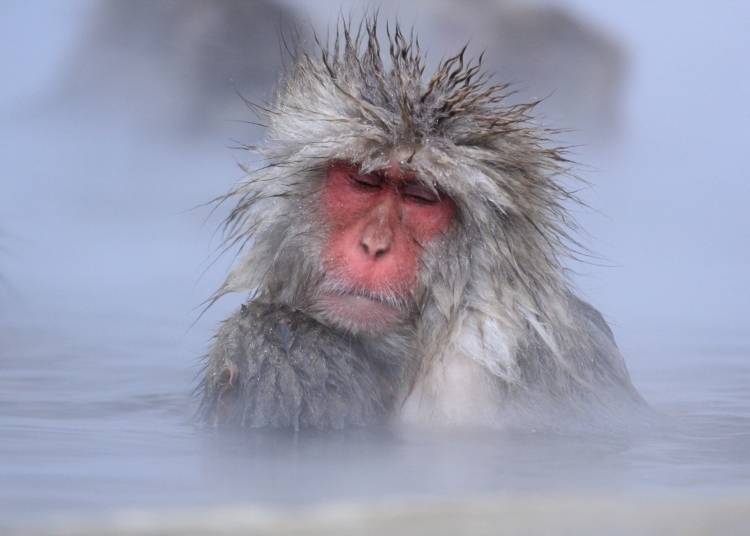 Image courtesy of Jigokudani Yaen-koen
Even if somehow you have never heard of Japan you will still have heard of the park where monkeys go for a hot bath! Photos of monkeys looking relaxed in an outside onsen surrounded by heavy snow have gone viral, and with good reason – the monkeys sure do look happy.

The Jigokudani Monkey Park opened in 1964, and it must be emphasized that this isn't a zoo – it is a big park where animals are free to come and go as they please. The monkeys themselves are wild and it is partly because of food given by the park officials that they come down to the valley floor, and while there they go for a dip in a natural outside onsen.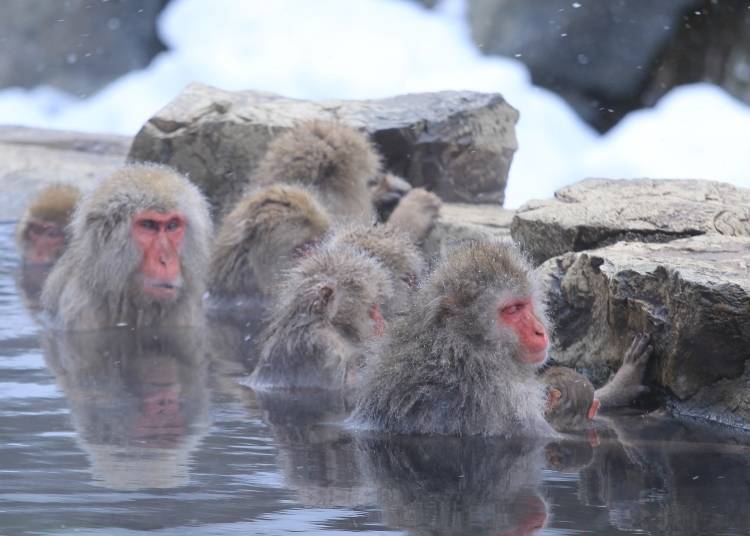 Image courtesy of Jigokudani Yaen-koen
The onsen itself is the result of volcanic activity that causes steam and hot water to come to the surface, and the name jigokudani actually means "hell's valley". It is important to note that the monkeys normally come to the valley during the winter and that particularly in the summer months, which are very hot, they aren't likely to go into the water.

When they do get into the water they sure do look happy! They relax, they groom each other, and pretty much enjoy it just like any one of us would if we were in the water. Though, who can really blame them – the weather is cold and this area typically has snow for four months.

Getting there
From Tokyo Station there are a couple of different ways to get to this park, you can take a Hokuriku Shinkansen to Nagano Station (¥8,200 one way – one hour and 22 minutes) and then take a bus to Kanbayashi Onsen (¥1,400 one way – 40 minutes). Alternatively, coach companies like Willer Express can get you to Nagano in three and a half hours with prices starting from ¥2,000 one way.
地獄谷野猿公苑

Address

6845 Yamanouchi-machi, Shimotakai-gun, Nagano, Japan 381-0401

Nearest Station

Yudanaka Station


Phone Number

0269-33-4379

Hours: 8:30 to 17:00 (April to October); 9:00 to 16:00 (November to March)
Closed: Open daily
Entry: ¥800
2. Izu Shaboten Zoo (Shizuoka)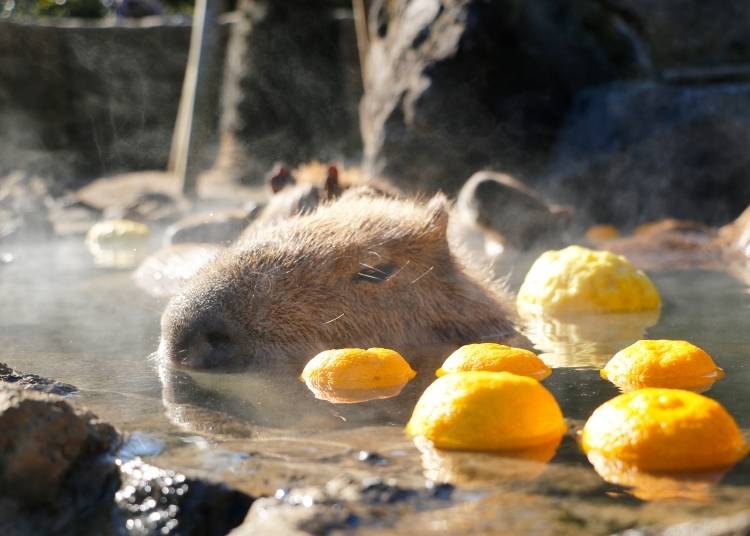 Image courtesy of Izu Shaboten Zoo Group
Izu Shaboten Zoo is a very big zoo on the Izu Peninsula. On its spacious grounds you can find around 140 different animal species and over 1,500 types of cactus. In parts of the zoo animals move around quite freely, but there is one particular animal that everyone loves to come to see – capybaras! Originally from South America they have become much beloved by Japanese people because they are so cute, and because they love a good onsen too!

According to the zoo it was pretty much by accident back in the 1980s that they discovered capybaras like hot water, and that if there is an onsen they are more than happy to get in and relax. Over the past decade more and more zoos have followed suit by having their own capybaras and hot springs, but some say that the trend all began here in Izu Shaboten Zoo.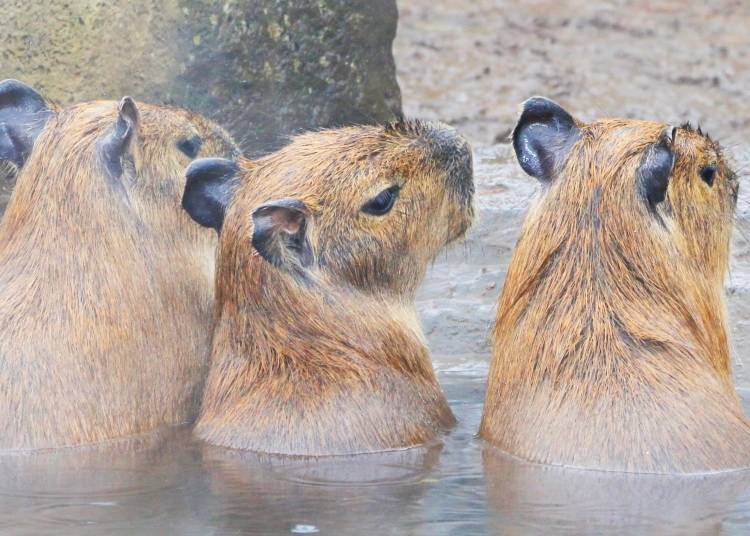 Image courtesy of Izu Shaboten Zoo Group
The onsen is prepared for them in the winter so that is the best time to come see them, and boy are they fun to watch! These cute little critters splash around in the water looking as happy as Larry. If you can tear your eyes away from them, then you can also enjoy the many animals to be found in this park, like the kangaroos on, ahem, Kangaroo Hill, and beautiful peacocks.

Izo Shaboten Zoo is actually at the base of Mt. Omuro, and near the zoo (by the bus stop) there is a chair lift to the top of this extinct volcano's summit. The chair lift costs ¥500 one way and just takes a few minutes. From the top you have a beautiful view of the surrounding area, which on a clear day includes Mt. Fuji!

Getting there
From Tokyo Station you can either take a Shinkansen to Atami Station, and then get on the Ito Line to Ito Station (¥4,520 one way – one hour and 26 minutes) or take the Tokaido Line straight to Ito Station (¥2,270 one way – two hours and 26 minutes), from the station you can take a bus to Shaboten Koen (¥710 one way – 40 minutes).
Note: If you have a JR Rail Pass then you can take the Shinkansen, but if you have a Tokyo Wide Pass then this does cover the Tokaido Line as far as Ito Station.
伊豆シャボテン動物公園

Address

1317-13 Futo, Ito-shi, Shizuoka, Japan 413-0231

Nearest Station

Ito Station


Phone Number

0557-51-1111

Hours: 9:00 to 17:00 (March to October); 9:00 to 16:00 (November to February)
Closed: Open daily
Entry: ¥2,300 for adults, ¥1,100 charge for elementary school children (5-12 years old) and ¥400 for younger kids.
3. Hakone-en Aquarium (Kanagawa)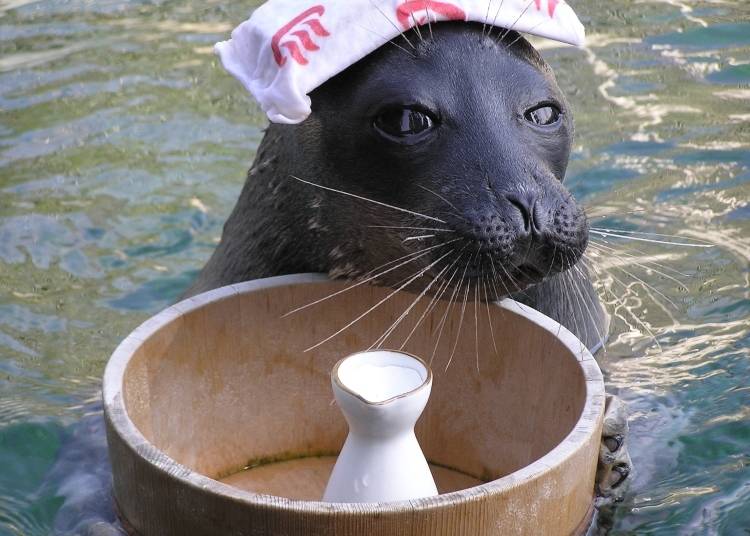 Image courtesy of Hakone-en Aquarium
At Hakone-en Aquarium you can see some very rare Baikal seals, now in truth there is no onsen here – though the seals are pretty darn cute – but what you can see here are the seals acting as if they are in an onsen!

The aquarium itself opened in 1979 and you can see thousands of aquatic creatures, and it is the seal show which is particularly cute. These gorgeous marine animals participate in a show where they swim around with a cloth on their head – just like Japanese people when they go into an onsen.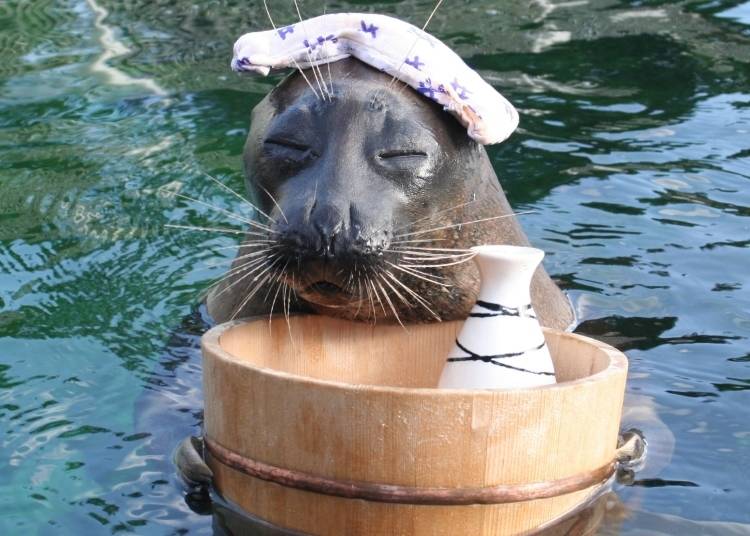 Image courtesy of Hakone-en Aquarium
Besides the seals you can enjoy the many different colors of various fish of the sea, as well as some pretty cool penguins.

After seeing the seals pretend to be in an onsen you can try one for yourself at one of the hot spring facilities nearby!

Getting there
From Tokyo Station take a Shinkansen to Odawara Station (¥3,740 one way – 35 minutes) or get on the Tokaido Line for 72 minutes (¥1,490 one way).
From Odawara Station take an Izu-Hakone bus and get off at the Hakone-en stop (¥1,310 one way – about one hour).
箱根園水族館

Address

139 Ashigarashimo District, Kanagawa Prefecture 250-0592

Nearest Station

Odawara Station


Phone Number

0460-83-1151

Hours: 9am - 17pm
Closed: Open daily
Entry is ¥1,500 for adults and ¥750 for children (aged 4 up to 12).
Wintertime in Japan is full of great things to do, but it is just that extra special that you can see the most adorable creatures enjoying the water, and amazingly getting involved in that very Japanese pastime of enjoying a nice bath. Next time you visit Japan you just simply do need to try an onsen at least once on your trip, and without doubt you absolutely need to go see some cute animals enjoying an "onsen" too!

Writer: Michael Sullivan

*This information is from the time of this article's publication.
*Prices and options mentioned are subject to change.
*Unless stated otherwise, all prices include tax.