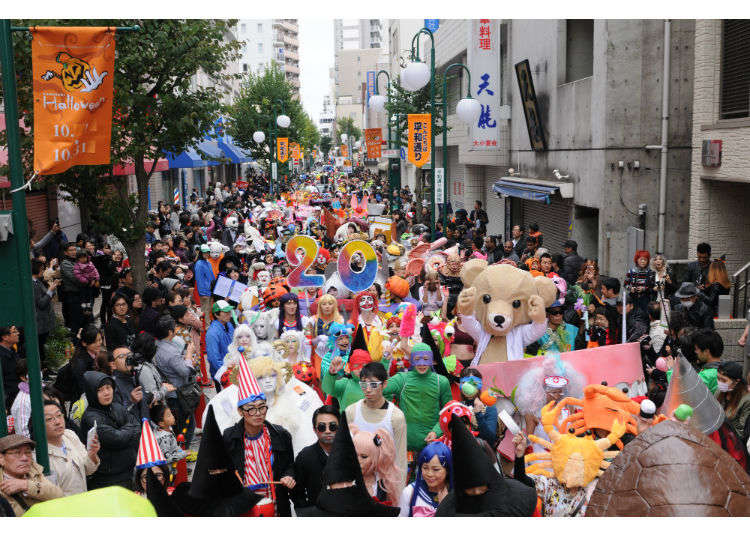 Halloween in Japan is becoming a bigger and crazier thing with each passing year, attracting more and more attention from all around the world. Kawasaki, a city just a stone's throw away from Tokyo, hosts Japan's largest, wildest Halloween parade: Kawasaki Halloween!
"Kawaharo" – Japan's Largest Halloween Event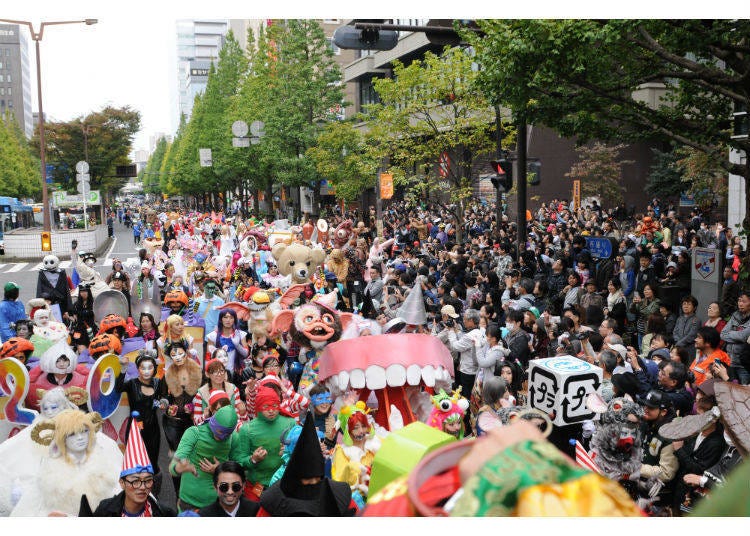 In 2016, Kawasaki Halloween boasted a massive parade of about 2,500 people on 1.5 kilometers, all fancied up for the occasion. The colorful spectacle drew in 130,000 people who watched and partied on the side of the road. As Japan's officially largest costume parade, you are in for a very special trick-or-treat experience. Look forward to amazing costumes and a one-of-a-kind atmosphere!
The Theme of 2017: LOVE & JOY!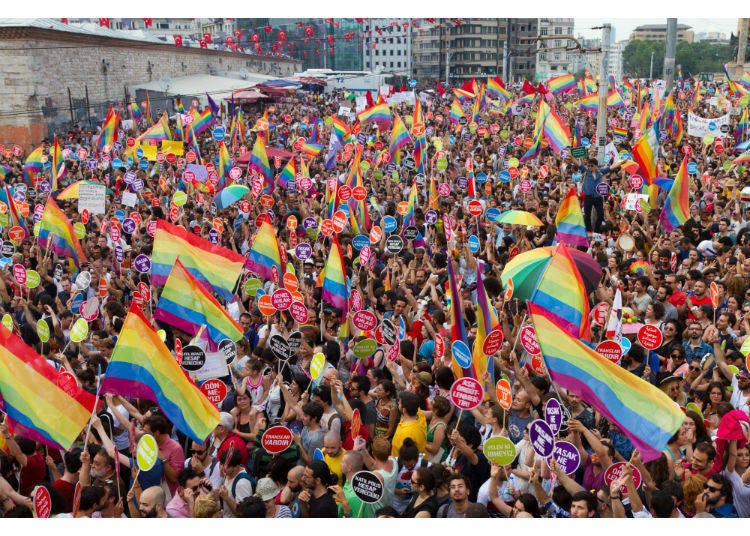 2017 marks Kawasaki Halloween's 21st birthday, and the occasion is celebrated with the wonderfully diverse and inclusive theme of "LOVE & JOY!" The main premise of Kawaharo, how the parade is affectionately called around Japan, is "an event that everyone can enjoy." Therefore, 2017 also marks the first year in which Kawasaki Halloween gets its very own pride parade, specifically inviting and supporting LGBT+ people to be present, loud, and happy – and to embody the motto of LOVE & JOY like no one else could! DJs, musicians, and all sorts of performers will rock the many parade floats, so what are you waiting for? Dress up in your favorite costume and join the party!
The Fun Starts at Kawasaki Station!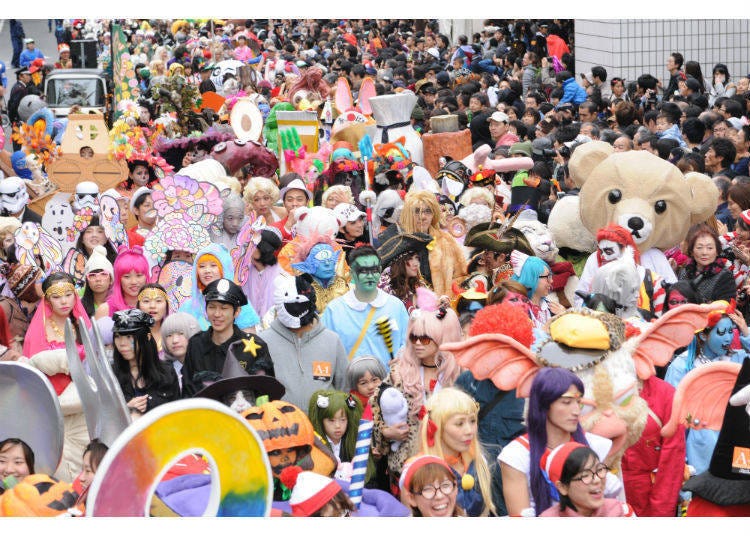 The massive parade starts in front of Kawasaki Station's east exit and, with the full cooperation of the Kanagawa Prefectural Police, gets to occupy all lanes on one side of the broad street. With its inclusive spookiness, this year's parade is sure to draw in even more people! Whether you're a fan of Halloween or not, we urge you to at least take a peek from the side of the road to make the experience of Japan's own take on Halloween.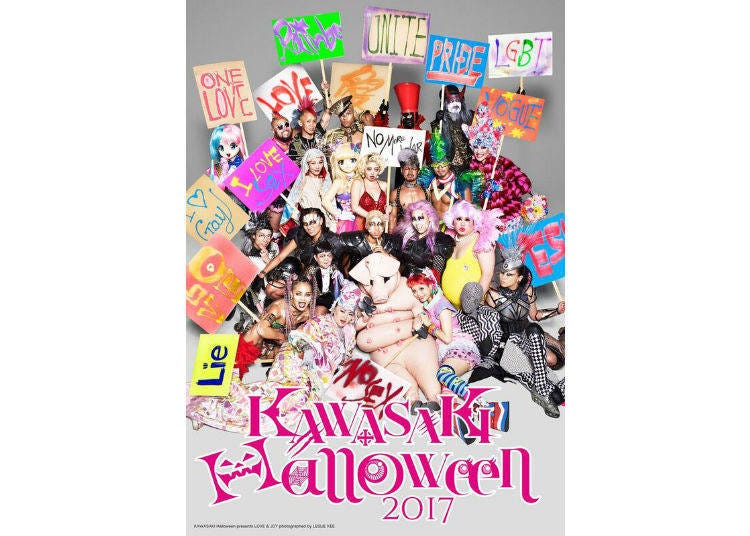 Kawasaki Halloween Parade 2017
Date: October 29, 2:30 p.m. – 4:00 p.m.
Information/Reception: main tent near the La Cittadella Cinecitta Central Street
Parade Route: JR Kawasaki Station East Exit area, 1.5 km (Japan's longest urban parade)
Number of Participants: 2,500 people. The parade is divided into 4 groups (A-D).
*This information is from the time of this article's publication.
*Prices and options mentioned are subject to change.
*Unless stated otherwise, all prices include tax.
Limited time offer: 10% discount coupons available now!