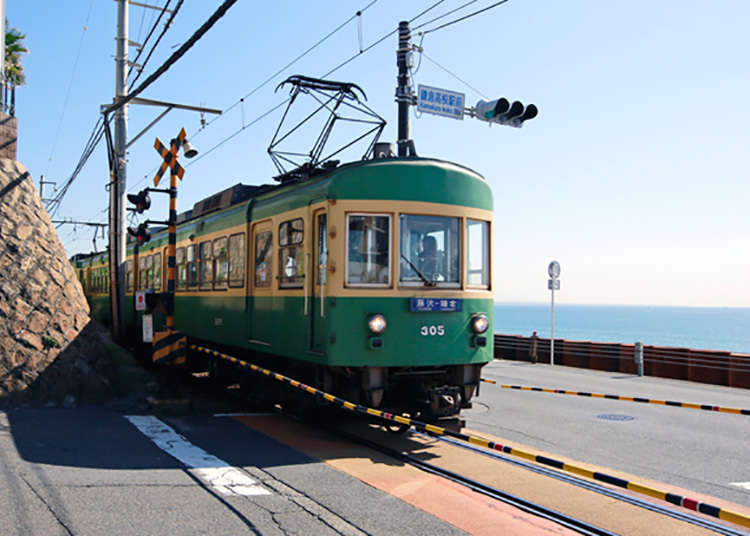 Would you like to to feel the refreshing wind against your skin while cycling in good weather? A bike will enable to you stop at your favorite places and to take in the scenery or drop by a shop. Enjoy new discoveries at Shonan beach.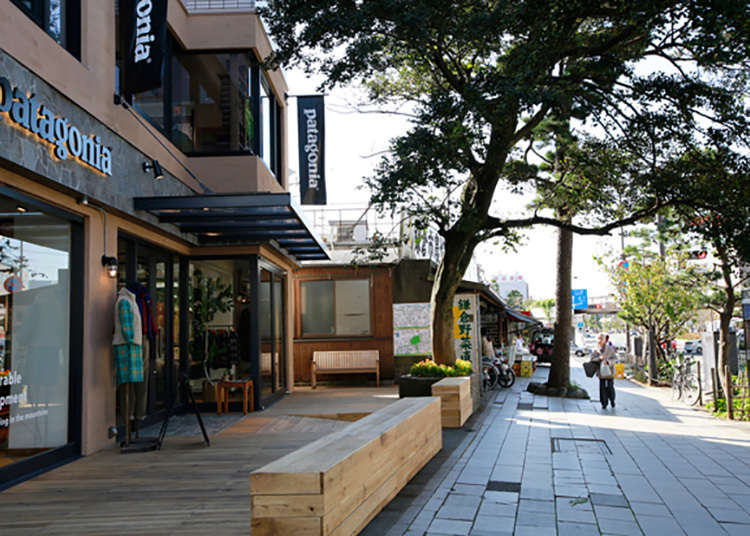 We arrived at "Kamakura Station" on the JR Yokosuka Line. The impressive pine trees that lined Wakamiya Oji (a street in Kamakura), which leads to Tsurugaoka Hachimangu (the most important Shinto shrine in Kamakura), and its wide footpath left a strong impression. It's a street that represents the past and present of Kamakura.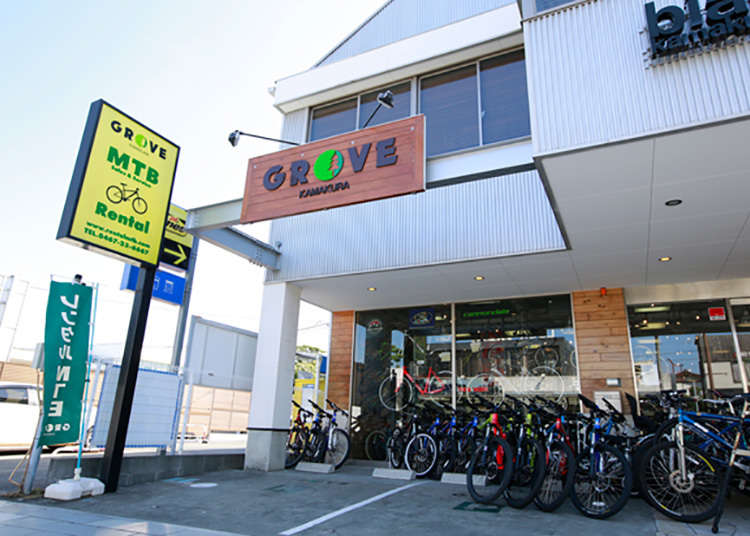 While enjoying our stroll, we arrived at a sports bike specialist shop called "GROVE Kamakura" after a casual 7 minutes walk. You can borrow a mountain bike here.
Although there many bike rental shops in Kamakura, it's worthy to note that "GROVE Kamakura" specializes in mountain bikes. Its stable and thick tires that allow you to cycle safely on rough and sandy roads, and its range of gears that enable you to pedal comfortably even on slopes are its biggest selling points. You can also rent a helmet or a back pack, and change into light clothes suitable for cycling in their locker rooms.
GROVE鎌倉

Address

2-1-13, Yuigahama, Kamakura-shi, Kanagawa, 248-0014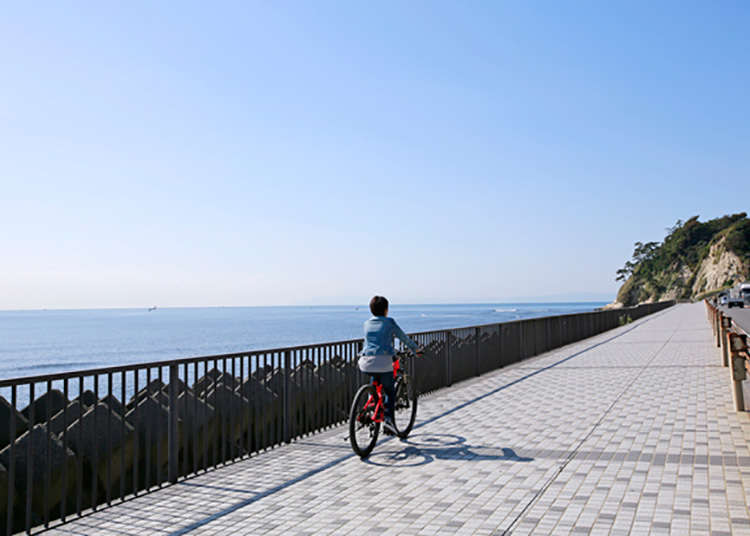 Yuigahama coast will come into sight upon crossing the traffic lights at Namerikawa while cycling on Wakaniya Oji. The sight of the wide ocean will spread out in front of you. There is plenty of space to stop your bike to take a commemorative photo. After this point, carry on straight to Enoshima on your refreshing journey. Gazing at the horizon, your body and mind will feel as if they are free of burden, while cycling with Shonan's gentle sunlight and sea breeze.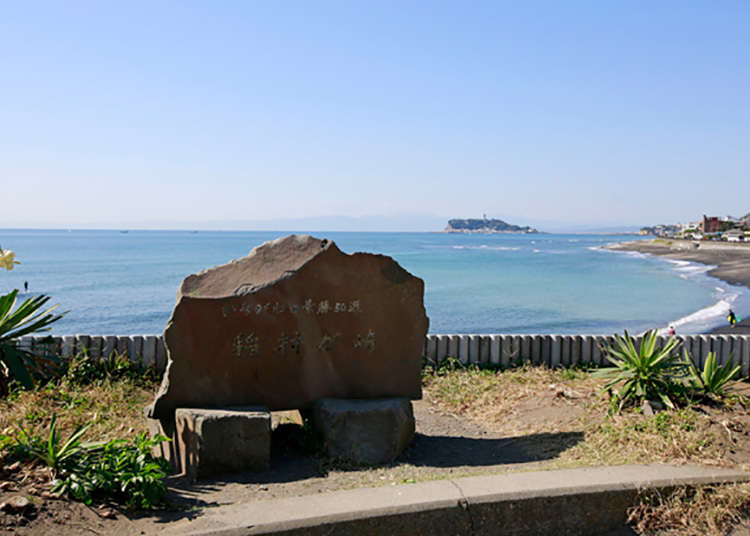 We arrived in Inamuragasaki. Here you can see Enoshima and Mount Fuji. On a holiday with good weather, this place will be filled with photographers. This place is really the best sightseeing spot to represent Shonan, with its breathtaking view of the blue ocean, sky and Enoshima. Being able to stop wherever you want to is an attractive point of cycling. Take a commemorative picture here too. After that, cycle around Inamuragasaki Park and enjoy the scenery from the viewing platform.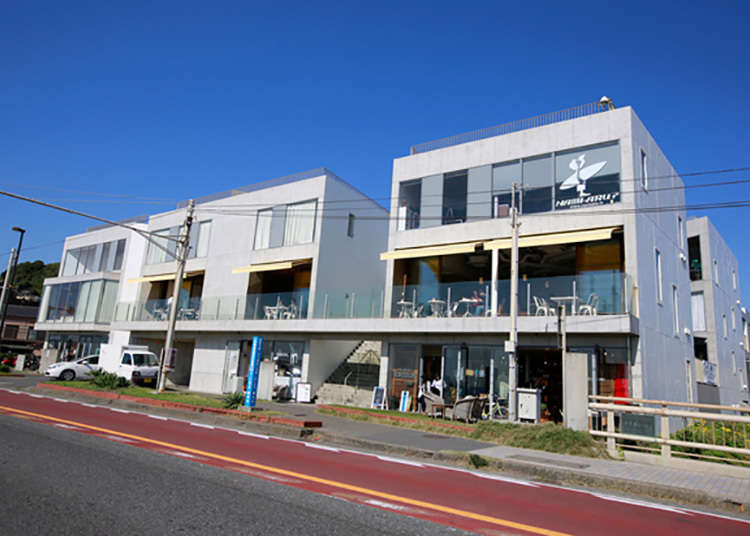 From Inamuragasaki, let's move on to Shichirigahma. The landmark of Shichirigahama which is home to stylish shops and cafes, would be WEEKEND HOUSE ALLEY. Don't hesitate to take your slightly late brunch here! Located on the 2nd floor, "bills" is a popular all-day casual dining restaurant, with its main store in Sydney, Australia. The branch in Shichirigahama is "bills"'s first store overseas. It has been known as a popular restaurant with a long line since its opening in 2008.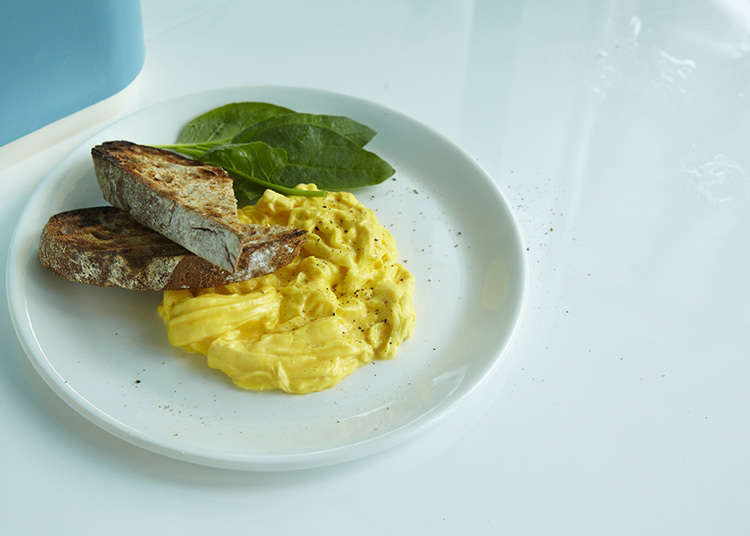 This is the "world's best breakfast", their "organic scrambled eggs". We are certain that you will never have had such fluffy and soft scrambled eggs before! Soothe your body slightly worn out from cycling, and enjoy their delicious menu.
bills 七里ガ浜

Address

2F WEEKEND HOUSE ALLEY, 1-1-1, Shichirigahama, Kamakura-shi, Kanagawa, 248-0026
After eating your fill, head towards Enoshima again. The road and footpath between Shichirigahama and Kamakura-koko-mae is slightly narrow, so do cycle carefully! While concentrating on your cycling, you will arrive at Kamakura-koko-mae Station on the Enoden (train line) in no time. This is the ideal place to snap pictures of Enoden and the sea. We parked our bikes, and the Enoden arrived in around 5 minutes.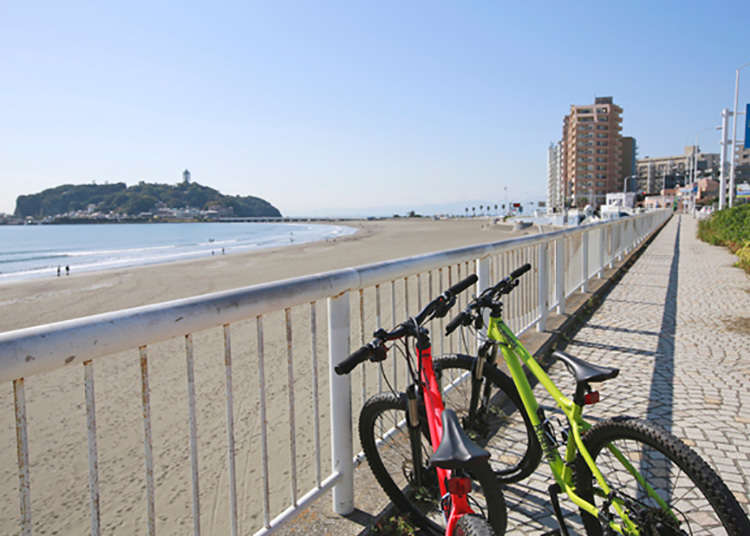 Enoshima will be right in front of your eyes after leaving Kamakura-koko-mae to reach Koyurugi Cape in Koshigoe, and after passing by Koshigoe Fishing Port. The road is wide so you can park your bike and take a little rest. The swimming areas in Enoshima that are normally filled with people in the summer, only sees a few people during the off season, making the ocean all the more beautiful.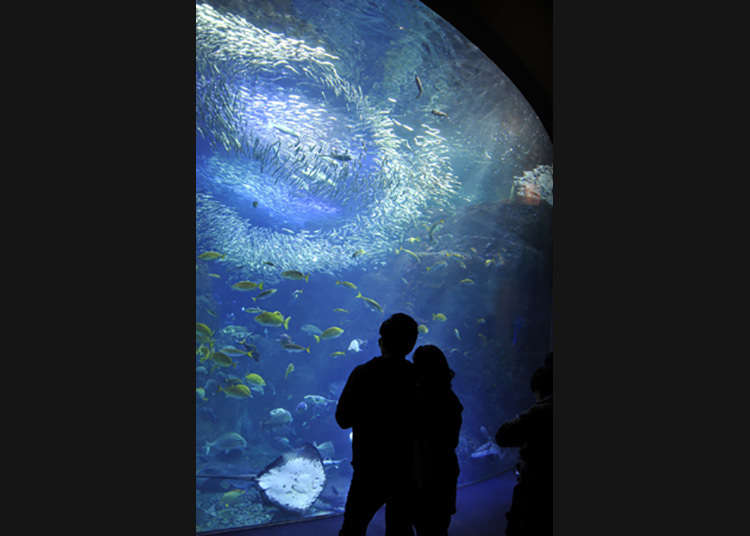 Once you pass Enoshima, you will arrive at "Enoshima Aquarium". You can have fun watching dolphin shows, seeing penguins and seals in pools, and catching water tanks with creatures gathered from the Pacific Ocean in this relaxing stadium where the ocean spreads out in front of you. Among them, do pay attention to "Sagami Bay Zone". It is a huge water tank where you can see rare sea creatures! Looking at the fishes of various sizes while they swim might make you lose track of time.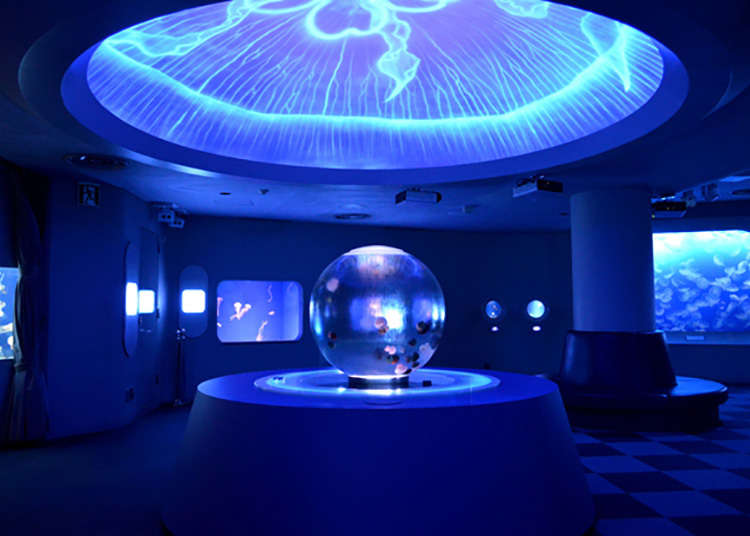 The magical and romantic "Jellyfish Fantasy Hall" gives off a stylish atmosphere. The spherical water tank, which showcases jellyfishes which have been gaining popularity recently is really impressive. You will feel like you were immersed into a world of art, and feel comforted.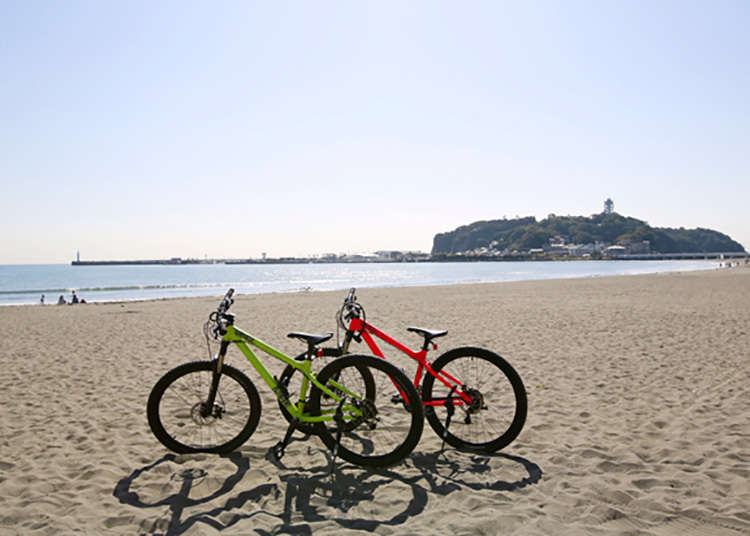 After refreshing yourself in the aquarium, head back to Kamakura. Cycle along the shoreline again, which will definitely make you feel good. You won't experience the pleasant sea breeze and the ocean's scent if you go by car, and this will definitely turn into a journey you can experience with your entire body.
*This information is from the time of this article's publication.
*Prices and options mentioned are subject to change.
*Unless stated otherwise, all prices include tax.
Recommended places for first-time visitors to Tokyo