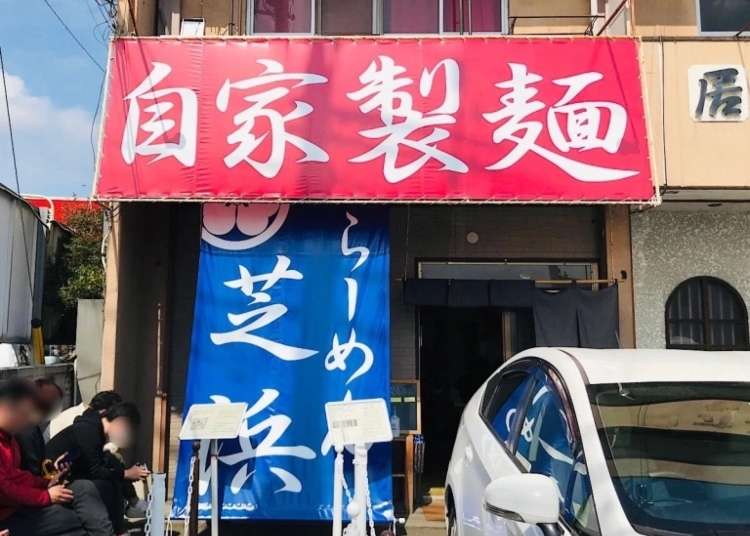 Welcome to the world of noodle haute cuisine.


Ramen Shibahama, in Kiryu City, Gunma Prefecture, might look like a humble noodle joint from the outside, but it attracts long queues of diners to its doors every day.

What draws the diners? Well, it's an unusual option on the menu that's been dubbed "Ramen Kaiseki".

As foodies will know, "kaiseki" is a traditional multi-course Japanese meal, and it's usually a haute cuisine type of affair, made up of beautifully presented dishes filled with carefully selected ingredients. Kaiseki is usually offered at high-class Japanese restaurants, though, with "ramen kaiseki" being so unheard of people are calling it a "Japan-first".

Our Gunma-based reporter Takamichi Furusawa is an avid noodle lover, but even he had never heard of ramen kaiseki before, so he immediately headed out to try it.

▼ When he got there, he found signs showing people where to line up, revealing just how busy this place can be.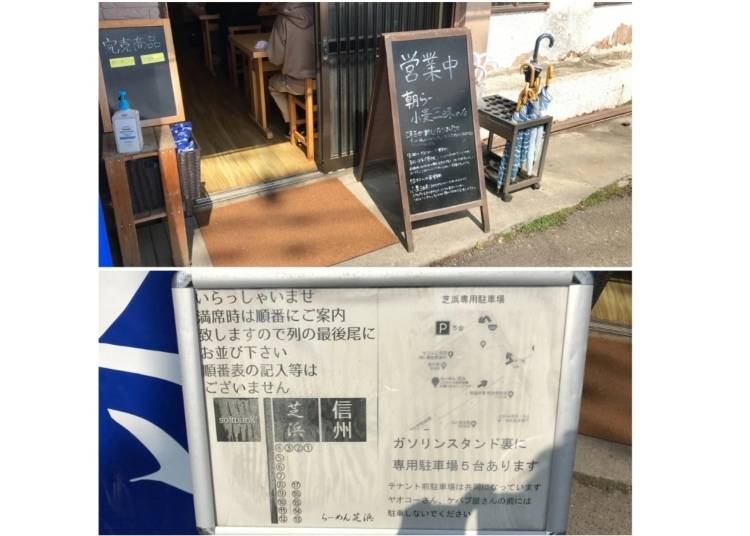 Takamichi arrived just after 10:00 a.m., which is when the kaiseki course, called "Komugi Zanmai" ("Wheat Indulgence"), begins. It's only offered until 1:00 p.m., or when the noodles sell out, whichever comes first, and there were already people waiting in line so Takamichi's nerves began to fray as he worried he might miss out.

Thankfully, though, he needn't have worried, because a staff member soon appeared to take his order as he waited in line. He immediately requested the Komugi Zanmai, and also put in an order for the "Daily Smoothie", which he'd heard is popular with regular customers.

Smoothies and ramen is a combination you don't usually see together, but that was just the start of the unusual experiences Takamichi was to have that day. After about 20 minutes of waiting in line, he was ushered inside to a rousing "Irasshaimase!" ("Welcome!") from the staff, and was seated as a glass of water and a fresh hand towel was presented in front of him.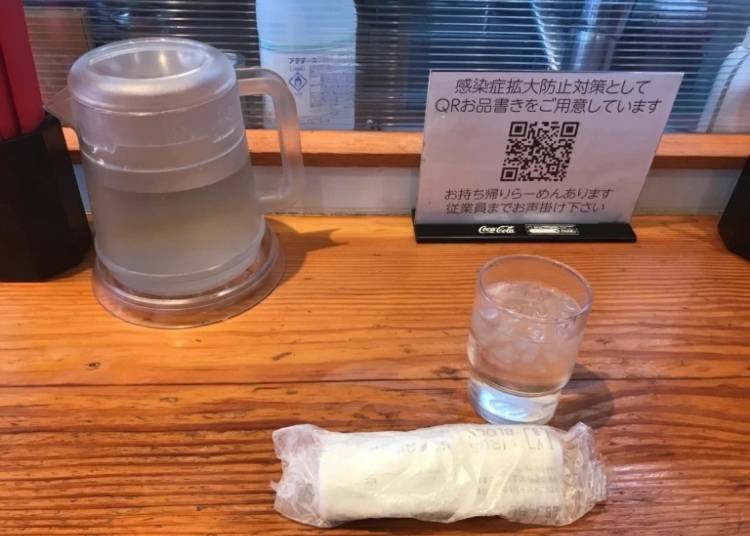 Despite being filled with customers, the staff were wonderfully attentive, serving each diner with care. It didn't take long for his chopsticks rest to arrive, and soon after that, he was given the first of his three-course noodle meal.

▼ The first noodle dish is "Mazesoba".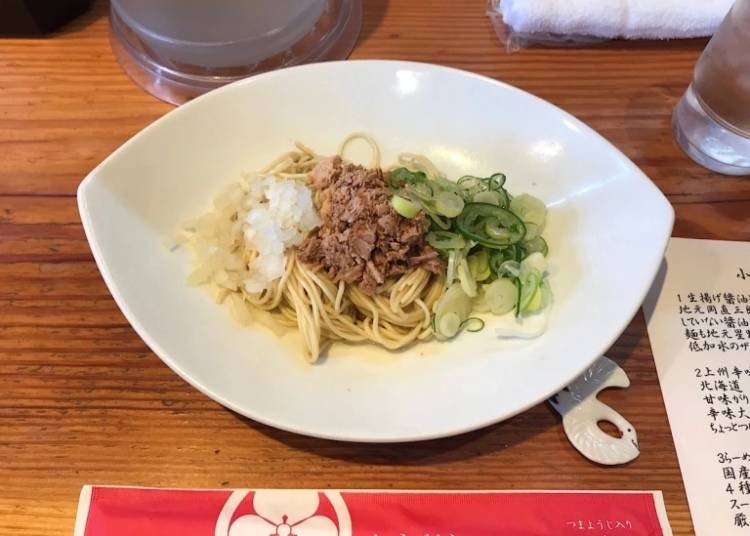 Mazesoba, known as "mazemen" in the U.S., is a brothless noodle dish that originated in Nagoya Prefecture. The one served here was beautifully presented, with chopped green onions and roasted pork fillet neatly arranged on top of the brothless noodles. It looked like some sort of fusion pasta from a high-class restaurant.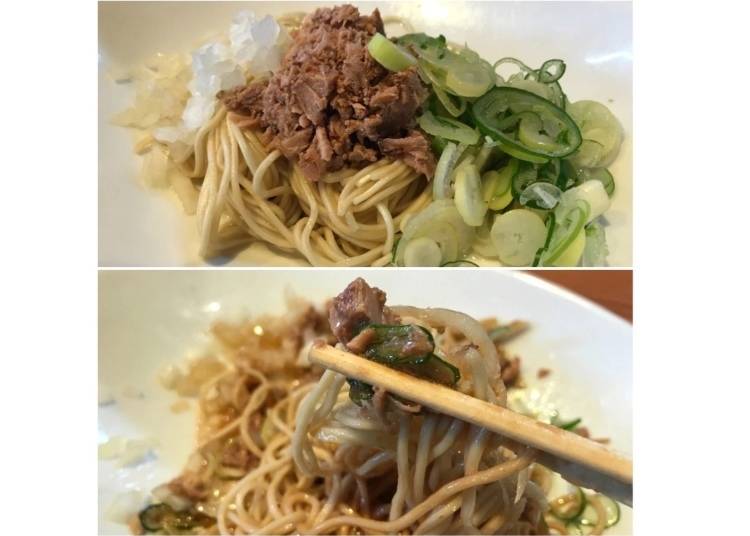 When he stirred it, ("maze" means "stir", which is how you're supposed to eat these noodles), the delicious scent of dried bonito wafted in the air, and Takamichi found a thick soy sauce sauce hidden beneath the mound of noodles. The noodles were firm, with a satisfying bite that contrasted nicely with the other ingredients, and it was so delicious he finished the dish in no time. His expectations for the meal had now risen substantially, so he was looking forward to what was to follow.

▼ Next up, we have Tsukemen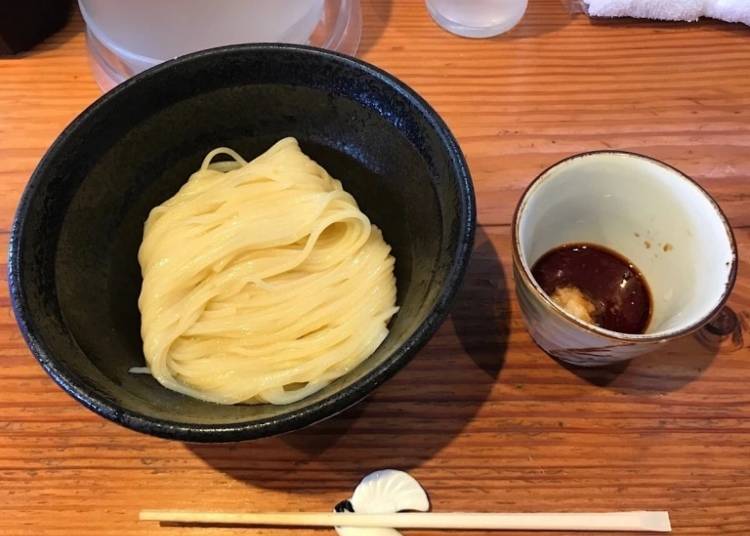 Tsukemen is a dish that consists of two main ingredients — the noodles, served in a bowl on their own, and the dipping sauce, served on the side. Taking a look at the menu that had been handed to him earlier, he found that the recommendation for this dish was to dip the tips of the noodles in a little bit of the sauce before eating.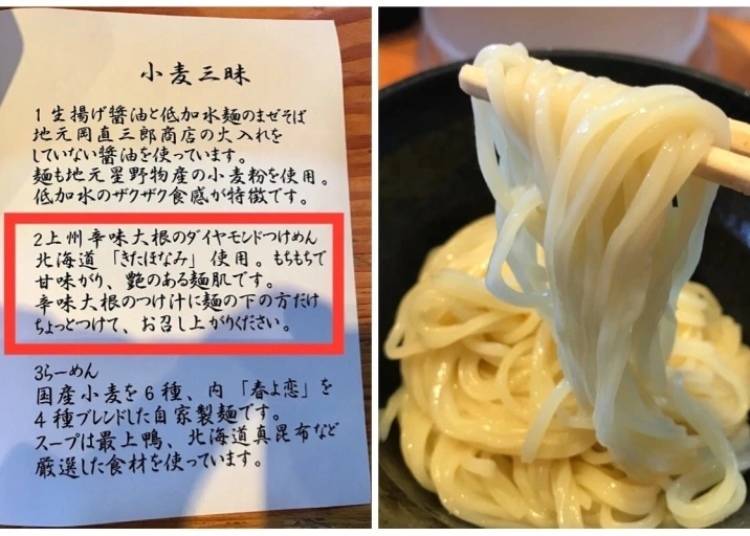 This suggested that the noodles were to play the main role here, and what delicious noodles they were. Smooth, glossy, and perfectly cooked with just the right amount of chewiness, this dish truly showed the chef's expertise, with the grated radish in the soy sauce-based broth adding a wonderfully salty heat to the mix.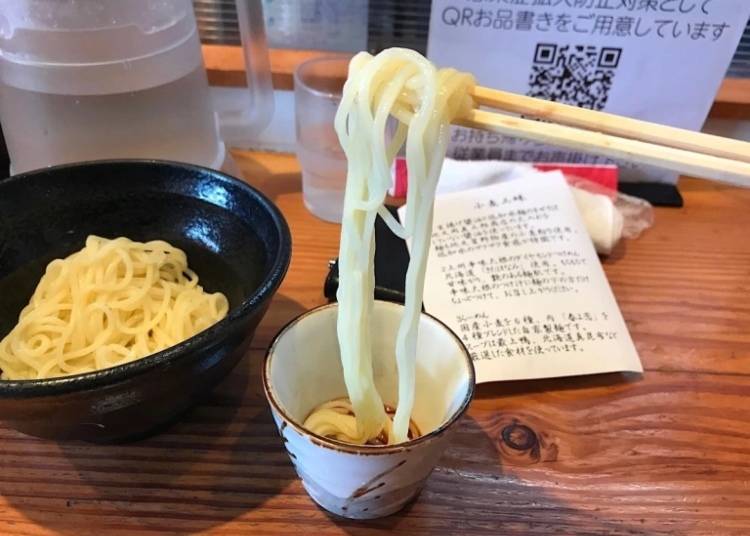 ▼ To finish, we have Ramen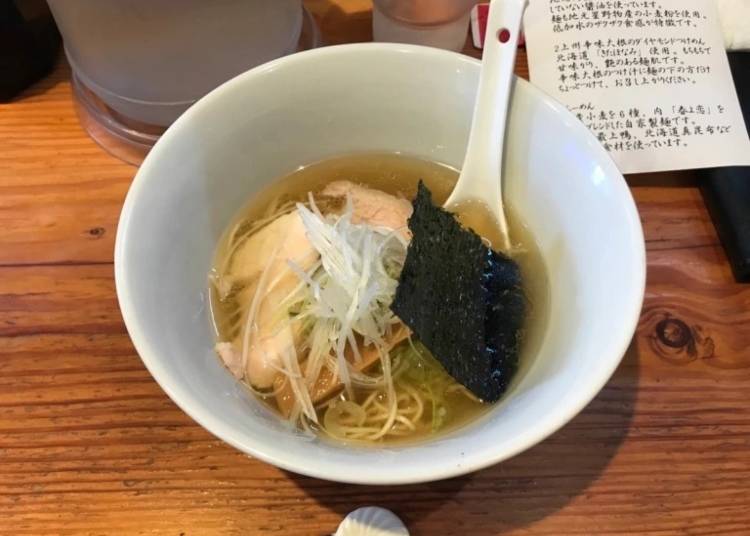 Diners can choose between either salt or soy sauce ramen for the final dish, and Takamichi chose the former. It was smaller than a regular bowl of ramen, but he was incredibly happy with the variety of ingredients, which included seaweed, chopped green onions, thick bamboo shoots, chicken, and pork.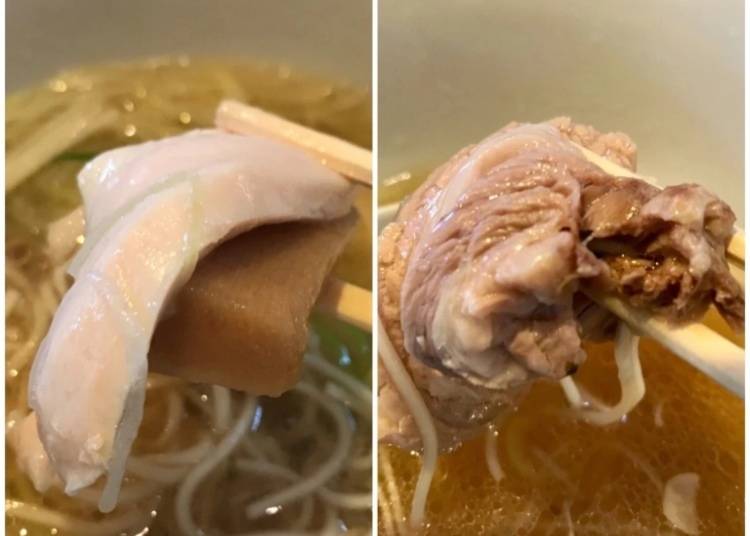 The broth is made with a combination of chicken bones and seaweed stock, and it tasted incredibly refined. The light, gentle mouthfeel was excellent, and the entire dish was well thought out, delivering bagfuls of umami flavour with every slurp.

▼ Absolutely delicious.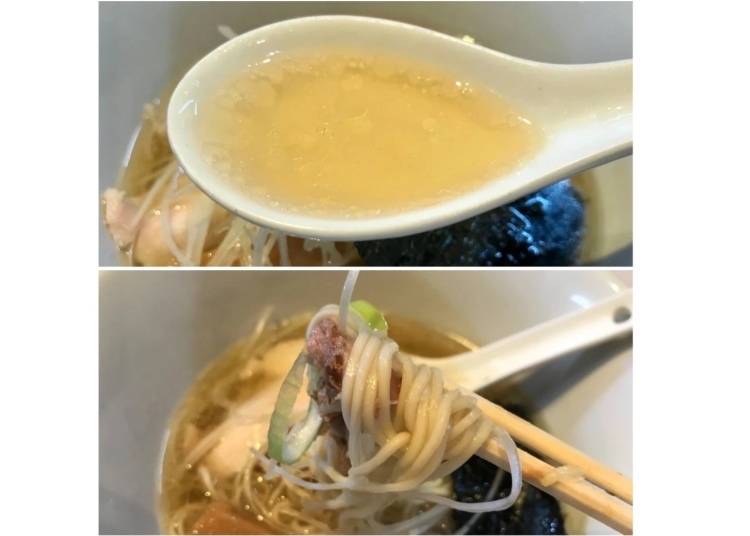 Before he knew it, his bowl of noodles was empty and the Komugi Zanmai experience was over. However, he still had his smoothie to try, which staff handed to him as he left, for him to enjoy on the way home.

▼ It looked like the staff had even drawn a picture of Takamichi on the cup!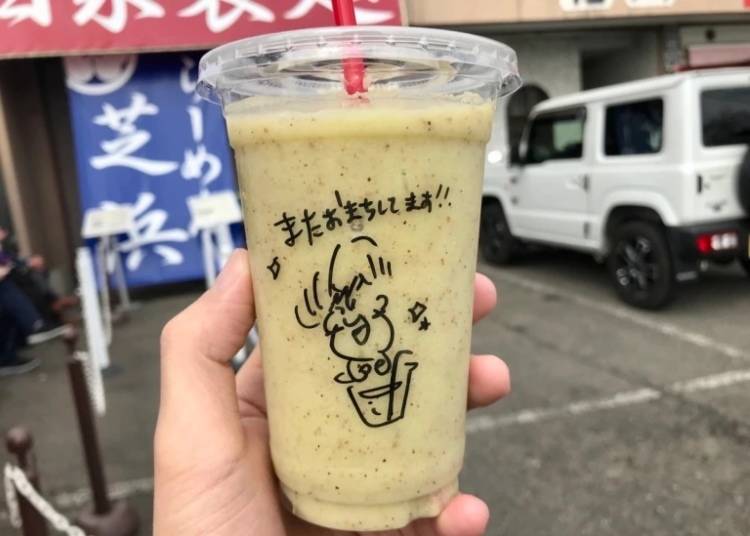 The smoothie was a fruity blend of kiwi fruit and banana, providing a sweet and sour taste that was perfect for cleansing his palate. Even this showed just how much thought had gone into the noodle-eating experience for the diner.

By starting with a brothless noodle dish, and expanding a little more with the tsukemen dipping noodles before moving on to a full-broth dish and then a palate-cleansing smoothie to finish, this was definitely a meal to remember. It was one of the best ramen experiences Takamichi has ever had, and at just 1,400 yen (US$10.42) for the multi-course meal, and 500 yen for the smoothie, it's a meal Takamichi is definitely looking forward to indulging in again!

Restaurant Information

Ramen Shibahama / らーめん芝浜
Address: Gunma-Ken, Kiryu-shi, Aioi-cho 1-303-1
群馬県桐生市相生町1-303-1
Open: 7:00 a.m.- 1:00 p.m. (or until noodles sell out)
Closed Wednesdays, the second Tuesday of the month, the fourth Tuesday and Thursday of the month

All images © SoraNews24
Related Articles
*This information is from the time of this article's publication.
*Prices and options mentioned are subject to change.
*Unless stated otherwise, all prices include tax.
Limited time offer: 10% discount coupons available now!