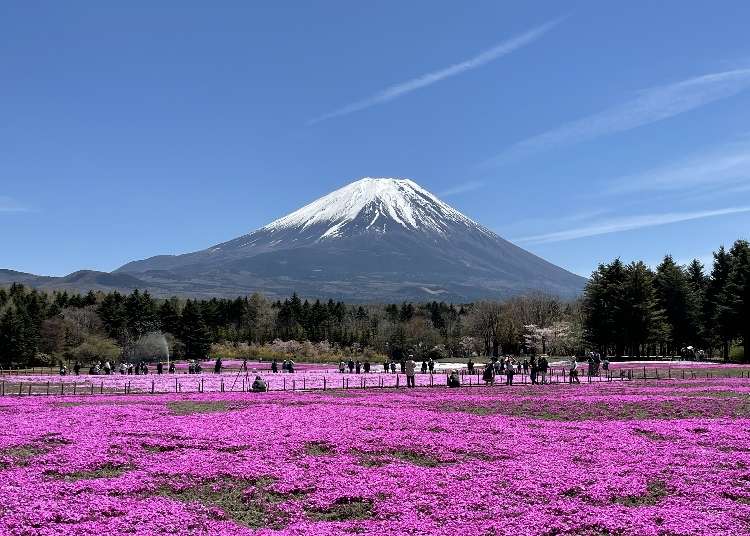 Spring has arrived, bringing with it many days of comfortable weather. Currently, given the state of Covid-19, people are careful to avoid crowded places when going out.

Because of this, these scenic outdoor spots in Yamanashi Prefecture are popular thanks to their social distancing measures - and of course, their incredible views of Mt. Fuji!

Here we will introduce great springtime activities that also afford some of the best views of Mt. Fuji. This includes moss phlox viewing, taking a boat around Lake Kawaguchi, getting a tour of Mt. Fuji from the sky, and adventuring to see icicles at a natural monument!
1. Fuji Shibasakura Festival 2021: These Stunning Views Are Well Worth The Trip!
From the end of April each year, the Fuji Shibasakura Festival is held close to Mt. Fuji in the Lake Kawaguchi area. Around 520,000 flowers bloom here, making it the largest number of shibazakura (moss phlox) found in the region.
Inspired by the flower's meaning, the theme of this year's festival is cheerful flowers that bring hope. With sections that have shaped shibazakura into a heart, you can enjoy the scenery that gives you hope for a brighter future.

Beautiful blooming shibazakura, a glorious, snow-topped Mt. Fuji, and a serene lake. This paradise on earth will leave you in utter awe.
The park is also decorated with other flowers such as grape hyacinths, wildflowers, and primroses.
There's a two-story-tall observation deck here, letting you take commemorative photos while enjoying an entire view of the park.
To enjoy this view is a luxury! There are partitions set up on the observation deck, so you can enjoy the park's scenery while social distancing.
You can't forget to stop by Tembo Cafe which gives you a view of shibazakura and Mt. Fuji at the same time. Here you can take a break in front of superb scenery while enjoying items from the cafe's menu.
Receiving raving reviews every year, the specialty at this cafe is the Yamanashi fruit-filled gelato sundae (white peach or Kyoho grape, 700 yen each). Also perfect for takeout, the adorable jar desserts (600 yen) are another favorite. With these treats, you can easily take photos that are sure to be a hit on any social media site!
Furthermore, lots of different street food vendors from around Yamanashi Prefecture gather at an event called Fujisan Umaimono Festa. Here you can find a menu of readily available foods such as yoshida udon (700 yen), thick and chewy noodles in a savory soup; Fujinomiya yakisoba (650 yen), a savory fried noodle dish; and Mt. Fuji-shaped hanpen (450 yen), a white, mildly flavored fish cake.
Each table at the dining area is widely spread out, so you don't have to worry about catching the coronavirus from other people's food or drink.
If you want to rest for a while, you can also use the public indoor space next door.
What's more, many original products can be found exclusively at the festival's souvenir shop. This includes the Fuji Shibazakura limited-edition kikyo shingen mochi (6 pieces, 1,100 yen). This is a rice cake rolled in baked soybean flour and topped with brown sugar syrup. The bright pink packaging makes it a perfect souvenir.
2021 Fuji Shibasakura Festival

2021富士芝桜まつり

Address

212 Motosu, Fujikawaguchiko-machi, Minamitsuru-gun, Yamanashi Prefecture

Nearest Station

・Train: Take the JR Chuo Main Line to Otsuki Station, then transfer to the Fujikyuko Line and get off at Kawaguchiko Station. From there, you can take the bus to the festival.
・Bus: Approximately two and a half hours via the direct express bus that leaves from Shinjuku Station (Busta Shinjuku). Approximately 40 minutes from Kawaguchiko Station on the Fujikyuko Line. Approximately 75 minutes from Shin-Fuji Station on the JR Line.


Festival Period: Saturday, April 17th, 2021 to Sunday, May 30th, 2021 *There are no holidays during the festival.
Hours: 8:00 a.m.~5:00 p.m. *Hours are subject to change depending on the season.
Admission: Adults (middle-school and older, 800 yen), Children (three years and older, 250 yen)
Parking: Fits Approximately 1,500 vehicles (500 yen per one standard-sized vehicle, 2,000 yen per one large-sized vehicle, 300 yen per motorcycle)
2. Sightseeing Boat 'Appare': A New Tourist Attraction! Enjoy a View of Mt. Fuji from Lake Kawaguchi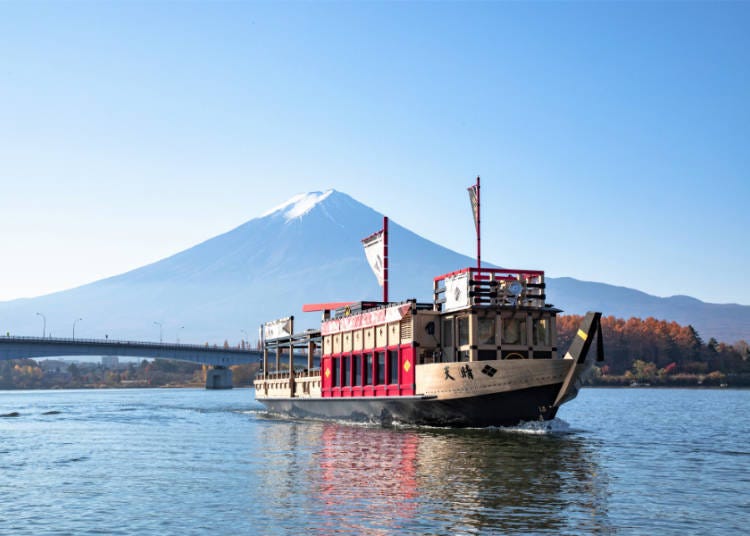 A sightseeing boat called Appare began its services from December 2020. This boat takes you on a 20-minute tour around Lake Kawaguchi.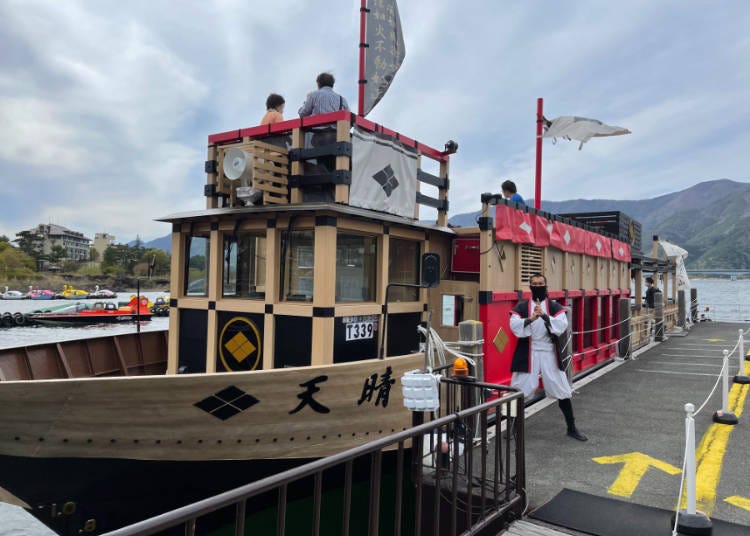 Appare is heavily inspired by Atakebune, a samurai naval ship that belonged to Takeda Shingen's army during the civil war era. The boat has a traditional Japanese design and is adorned with the Takeda clan's crest known as Takeda-bishi, giving the craft its majestic and bold appearance.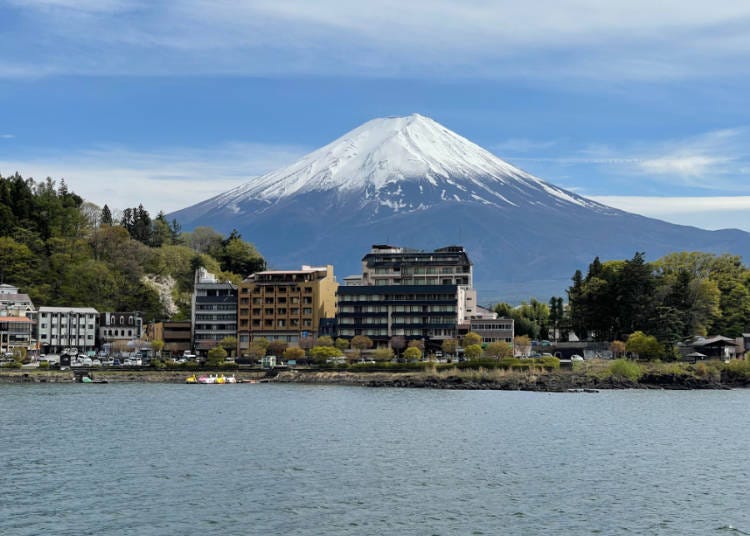 On a sunny day, there's a great view of Mt. Fuji from the deck! You will be in awe of the serene lake and glorious Mt. Fuji.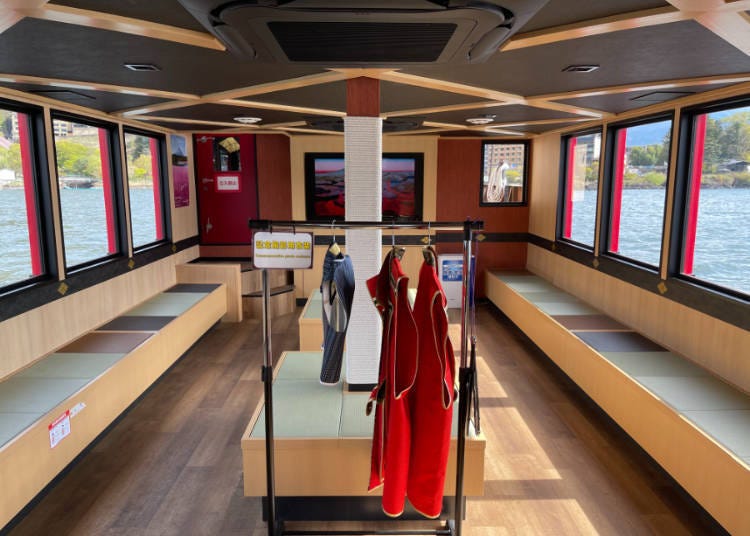 The view can also be comfortably enjoyed from the window seat inside the boat. And, as a special treat that's perfect for your Instagram, you can even rent a costume that allows you to dress up like a samurai in Takeda Shingen's army.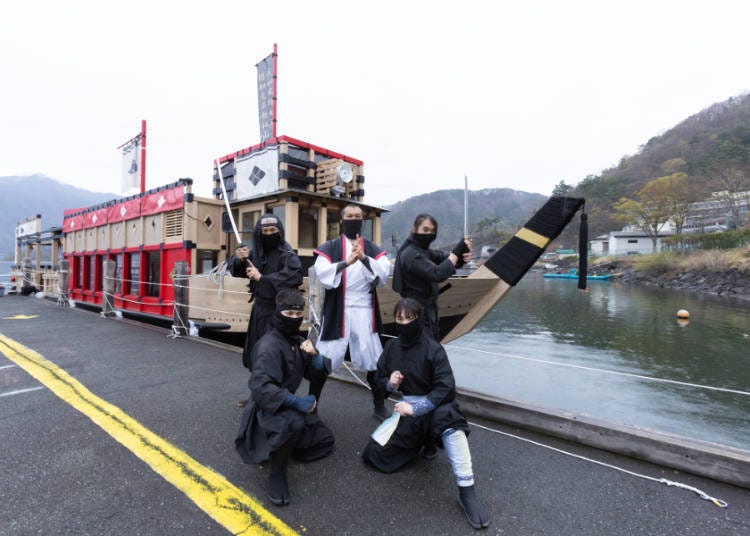 During the 8th and 9th May weekend, an authentic ninja performance is scheduled to be held. Please enjoy this masterpiece of a performance by the ninja group Raifu-jin. (*Additional fee is required)
Lake Kawaguchi's Sightseeing Boat, Appare

河口湖遊覧船「天晴」

Address

4034 Funatsu, Fujikawaguchiko-machi Minamitsuru-gun, Yamanashi Prefecture

Nearest Station

A ten-minute walk from Kawaguchiko Station on the Fujikyuko Line.


Operating Period: All day, every day
Hours: 9:00 a.m.~4:00 p.m. (last boat) Runs every 30 minutes *Hours are subject to change depending on the season.
Duration: One trip around the lake takes approximately 20 minutes
Price: Adults (1,000 yen), Children (500 yen)
Capacity: 120 people
3. Mt. Fuji Panoramic Ropeway: Enjoy a Private View of Mt. Fuji From 1,100m!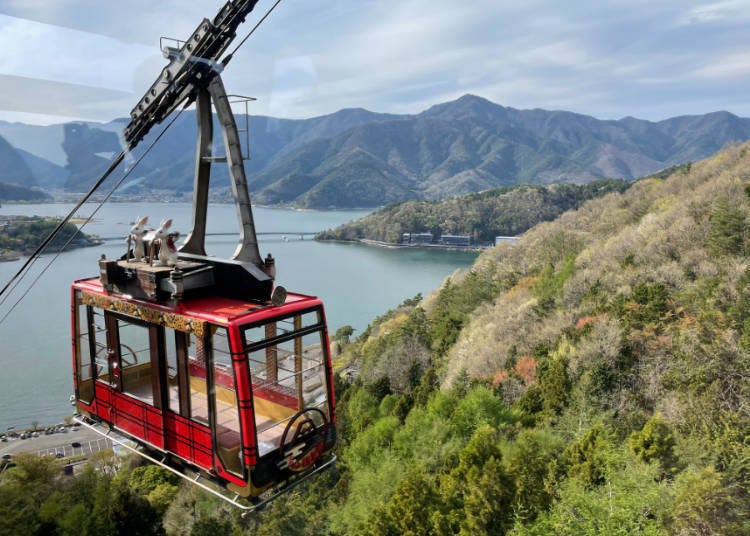 The Mt. Fuji Panoramic Ropeway takes you up to a mountain close to Lake Kawaguchi called Mt. Tenjo. Offering views of Mt. Fuji and Lake Kawaguchi from a cable car, you can experience a three-minute tour of the area from the sky.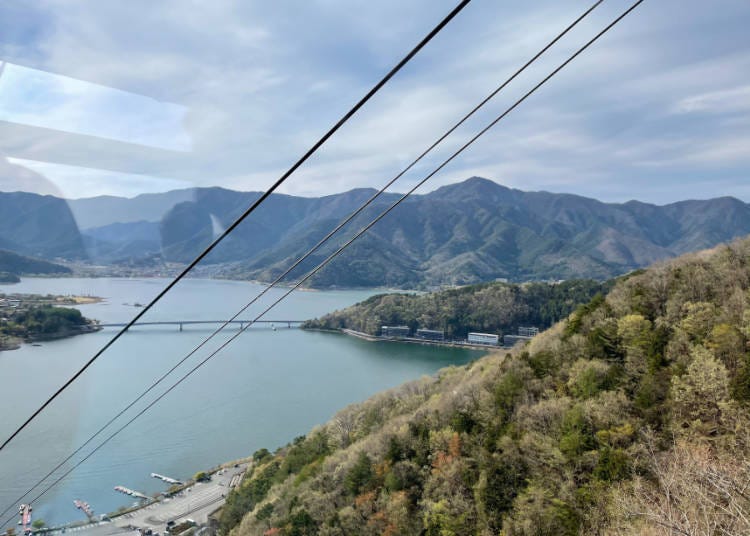 Lake Kawaguchi's spectacular scenery and green mountains can be seen outside the large glass window.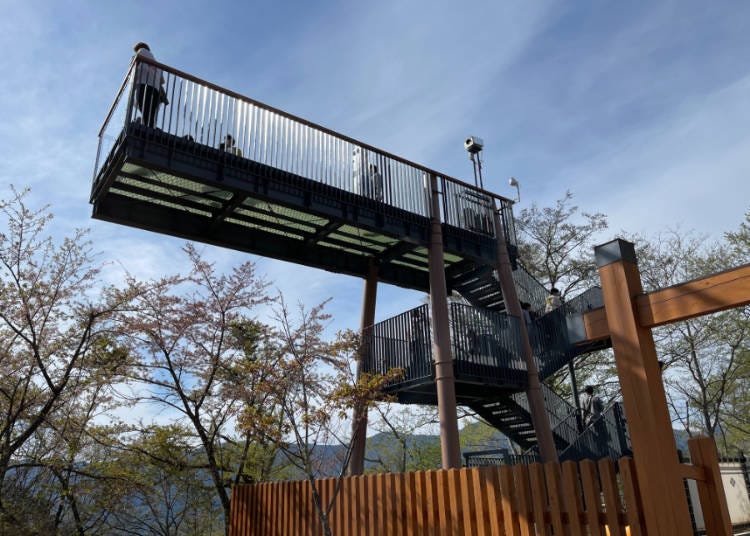 Once you get off the ropeway and walk a short distance to the 1,100m mark, you will reach the observation tower in Takeda Shingen Sengoku Square.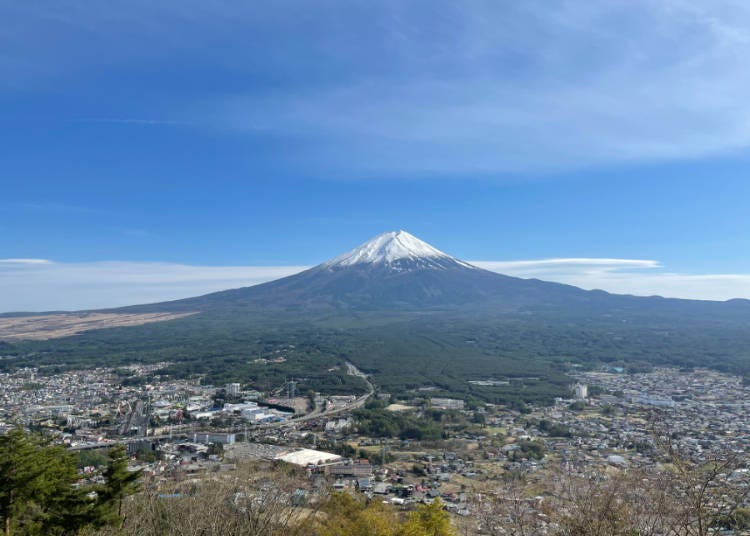 The observation tower juts out in a way that gives you a private, front-row seat to a special view of Mt. Fuji.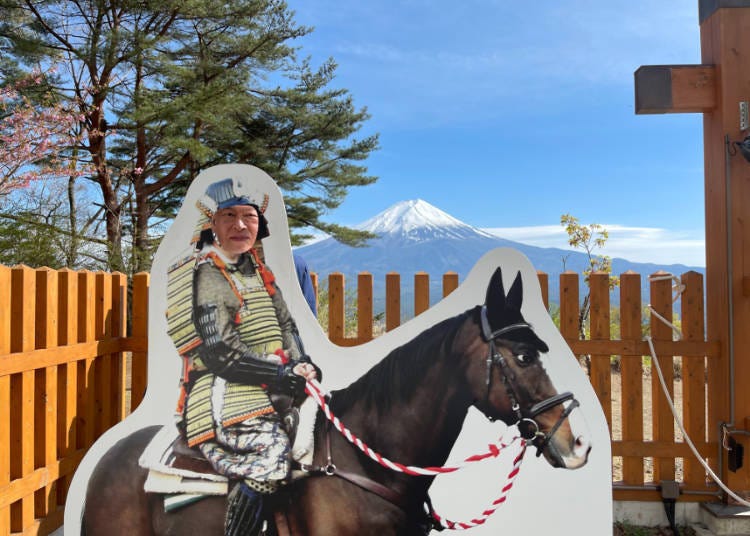 There's also a Takeda Shingen-inspired cardboard cutout set up right next to the tower. With Mt. Fuji in the background, you can take a photo that makes you feel like a part of the Takeda clan.
At Tanuki Teahouse, located at the peak of the mountain, soft serve (350 yen), soft drinks (from 200 yen), and a meat-wrapped rice stick (400 yen) are sold.
The specialty is the tanuki mitarashi dango (400 yen). This is a traditional Japanese sweet made out of skewered rice dumplings in a sweet soy glaze. Each of the dumplings is marked with a drawing of Mt. Fuji. Munching on this treat while taking in views of the mountain makes for a moment of pure bliss.
Mt. Fuji Panoramic Ropeway

~河口湖~富士山パノラマロープウェイ

Address

1163-1 Asakawa, Fujikawaguchiko-cho, Minamituru-gun, Yamanashi, 401-0303

Nearest Station

A ten-minute walk from Kawaguchi Station on the Fujikyuyo Line


Hours: 9:00 a.m.~5:00 p.m. *Hours are subject to change depending on the season
Price: Round-trip tickets for adults are 900 yen (one-way tickets are 500 yen), Round-trip tickets for children are 450 yen (one-way tickets are 250 yen)
4. Narusawa Ice Cave: Explore a Subzero Land of Icicles at This Famous Natural Monument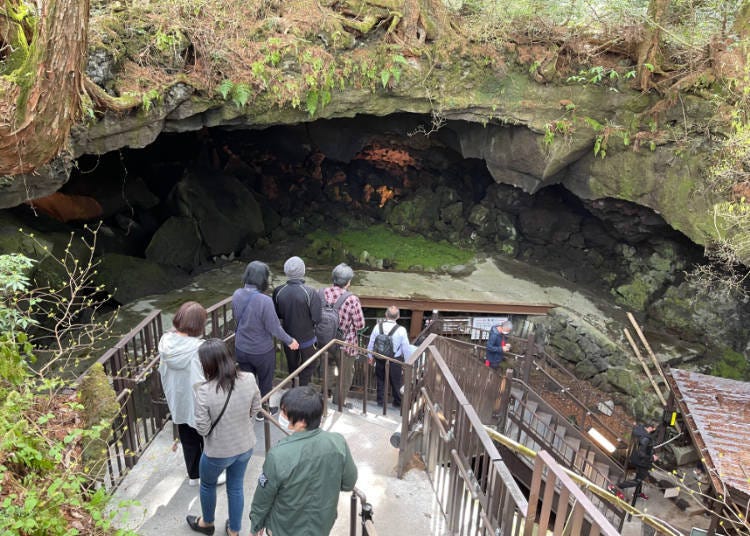 Narusawa Ice Cave is a lava cave located in Fuji Hokuroku Park's Aokigahara Forest. The cave formed during Mt Fuji's volcanic eruption in 864. It's designated as a natural monument by the Ministry of Education, Culture, Sports, Science, and Technology.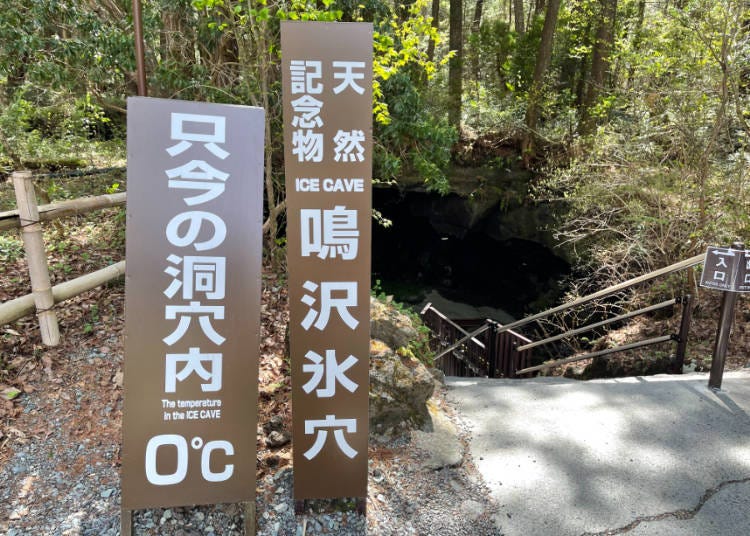 As you might imagine from the name, the average temperature inside the cave ranges from zero to three degrees Celsius year-round! However, there can be a 32-degree difference in the temperatures inside and outside the cave in the summertime.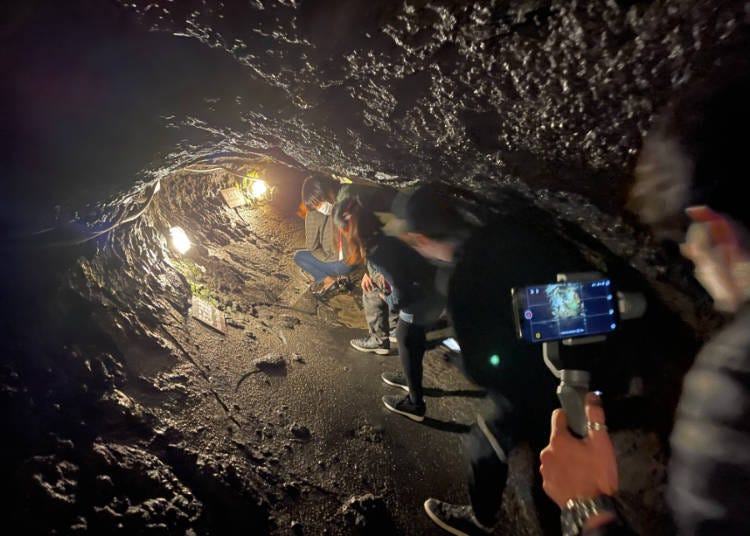 You have to crouch down when making your way through the very narrow cave. Then, it's a thrill-filled journey to get to the other side.
At the very end of the cave, you'll come across large icicles. These icicles are the biggest in April and form from water droplets on the ceiling freezing over time. Here you can find them lit up blue, adding to the fantastical atmosphere.
At Narusawa Ice Cave's Ice Cave Cafe, a new item called forest dogs (550 yen, shown at the bottom of the photo) has been added to the menu since May 2021. You can choose whether you want a sausage, shrimp, and avocado, or soy meat (keema curry or Bolognese sauce) dog.

The ice cave's shaved ice (550 yen each) uses copious amounts of Yamanashi's special ingredients. It comes in the flavors of Narusawa blueberry, ice cave blue, and kikyo shingen mochi.
鳴沢氷穴

Address

8533 Narusawa-mura, Minamitsuru-gun, Yamanashi Prefecture

Nearest Station

Take the bullet train to Shin-Fuji Station or Mishima Station. Then get on the Fujikyuko Express Bus to Kawaguchiko Station. From there, take a 30-minute bus ride to the ice cave. (Get off at either Fuketsu or Hyoketsu)


Hours: 10:00 a.m.~4:30 p.m. (last admissions into the cave must be requested at least 30 minutes before) *Hours are subject to change depending on the season
Activity Duration: Approximately 30 minutes
Admission: Adults (350 yen), Children (200 yen)
5. Fujiyama Museum: Experience a View of Mt. Fuji Throughout the Seasons!
Fujiyama Museum, which is adjacent to the Fuji-Q Highland theme park, is a museum that has collected paintings of Mt. Fuji created by modern artists.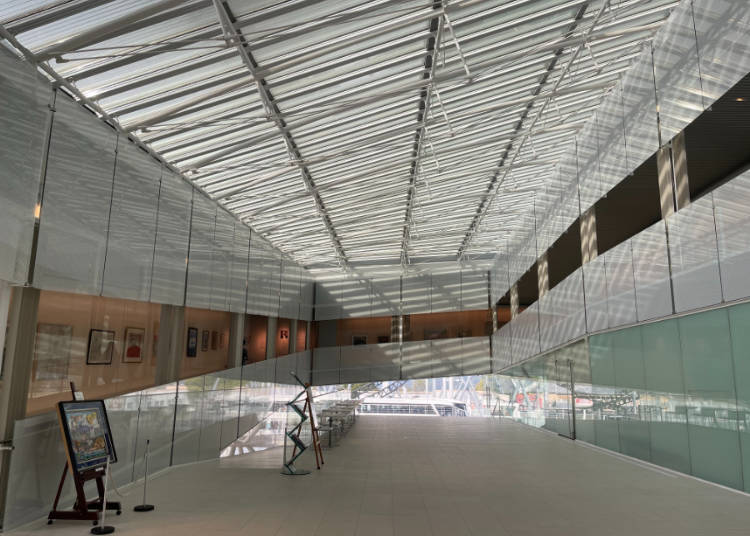 You can experience the uniqueness of this museum's architecture by walking down the sloping corridors and looking at the paintings hung on the wall. The light coming in from the glass ceiling also adds to the space's beauty.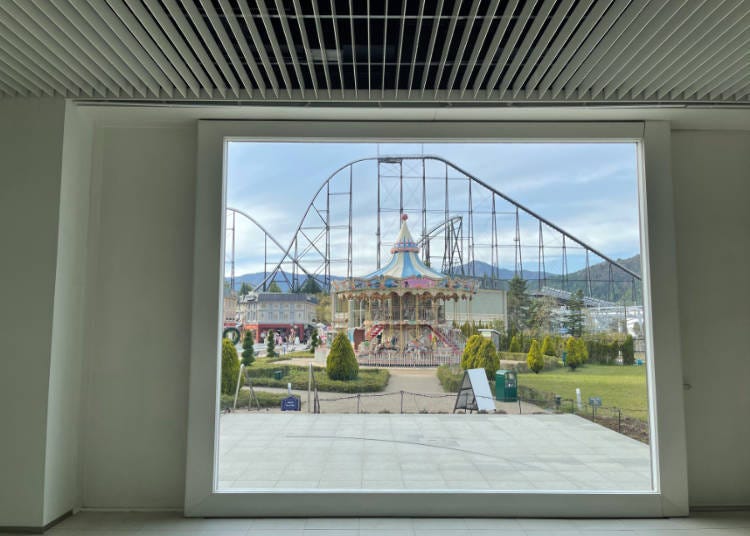 The view of Fuji-Q Highland from the museum is like a landscape painting on a large canvas.
At a display themed flowers decorating Fuji, you will find ten paintings of Mt. Fuji with flowers. In addition to viewing shibazakura, please come and share in the beauty of Mt. Fuji and flowers found in these paintings.
Moreover, from April 10, two works painted by Yokoyama Taikan, the master of traditional Japanese paintings, will be displayed. Horai Kamiyama, painted in 1942, is a masterpiece that thoroughly showcases this artist's genius ability.
フジヤマミュージアム

Address

5-6-1 Shinnishihara, Fujiyoshida city, Yamanashi Prefecture

Nearest Station

Take the Fujikyuko Line to Fujikyu Highland Station. You can take either a free circle route bus or a taxi to Highland Resort Hotel and Spa.


Hours: 10:00 a.m.~5:30 p.m. (admission ends at 5:00 p.m.)
Closed: Thursday, May 13th, Thursday, June 10th, Thursday, July 1st
Price: Adults (1,000 yen), College and Trade School Students (800 yen), High School Students (600 yen), Middle School Students (500 yen), (Free entry for elementary school students and under)
For Souvenirs, Take Home Lake Kawaguchi's New Specialty: The Fujiyama Cookie!
Fujiyama Cookie is a shop located nearby Lake Kawaguchi. The shop's landmark is the stylish design of Mt. Fuji drawn on its wall.
Here you can buy cookies shaped like Mt. Fuji. These cookies use carefully selected ingredients such as domestic flour. The shop's favorite is the Fujiyama cookie set of traditional Japanese flavors (880 yen).

These include two cookies in the flavors of brown sugar syrup with soybean flour and matcha green tea. It is elegantly packaged in a purple and gold box which accentuates its traditional Japanese design.
FUJIYAMA COOKIE

Address

1165-1 Azagawa, Fujikawaguchiko-machi, Minamitsuru-gun, Yamanashi Prefecture

Nearest Station

A ten-minute walk from Kawaguchiko Station on the Fujikyuko Line.


Hours: 10:00 a.m.~5:00 p.m. *hours are subject to change depending on the season
Closed: Open daily
Covid-19 Countermeasures Are Carefully Implemented Even at Open Air Tourist Attractions
All of the spots we've introduced firmly implement countermeasures against Covid-19. These include setting up disinfectants, offering tours that ensure social distance, and requiring staff to wear masks. These are fully enforced despite it being an open and natural area.
Due to speculation that there will be a crowd at the Fuji Shibasakura Festival, it is said that they might restrict admission. We recommend stopping by on a weekday or finding some time earlier in the day.
At the scenic spots surrounding Mt. Fuji, there are some new events starting this spring as well as views that can only be fully enjoyed during this time! So why not unwind in some nature while taking social distancing into account?

*The information in this article is from our visit in April 2021. For updated information, please refer to official sites.
*Due to the spread of COVID-19, there may be some changes regarding business hours, holidays, and service methods.
Take Fujikyuko for Convenient Transportation to Scenic Spots Around Mt. Fuji!
Written by: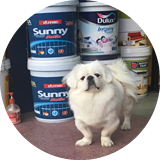 *This information is from the time of this article's publication.
*Prices and options mentioned are subject to change.
*Unless stated otherwise, all prices include tax.