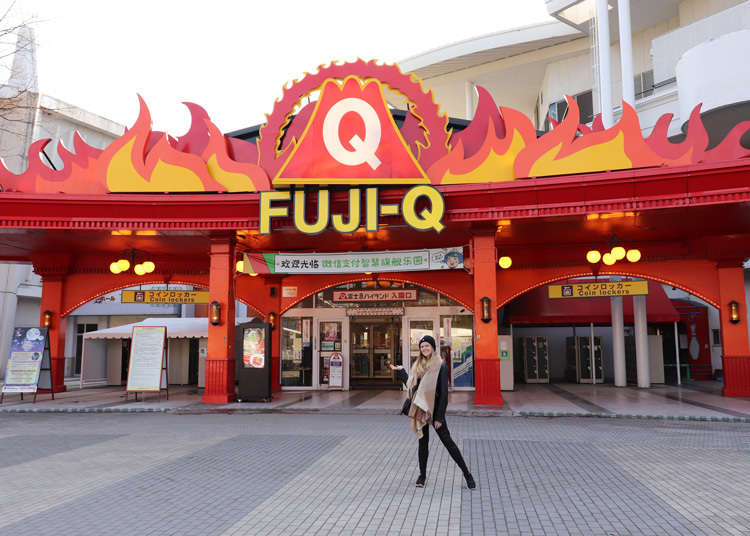 Fuji-Q Highland, located in Yamanashi Prefecture's Fujiyoshida City, is about two hours by train or highway bus from Tokyo. What sets this amusement park aside from many others in Japan is that it operates in full view of the famous Mt. Fuji.

Then there are the world record-setting roller coasters, horror houses, and collaboration rides with popular anime. No wonder it's widely recognized as one of Japan's most popular and entertaining theme parks.

Live Japan's British editor, Cassie, will be personally showing you what makes Fuji-Q Highland tick, and what you can do to get the most of your visit there! Let's see what she has to share with us!

(*The below article is based on information from February 2020)
Use the Q-Pack Discount Ticket to maximize your money!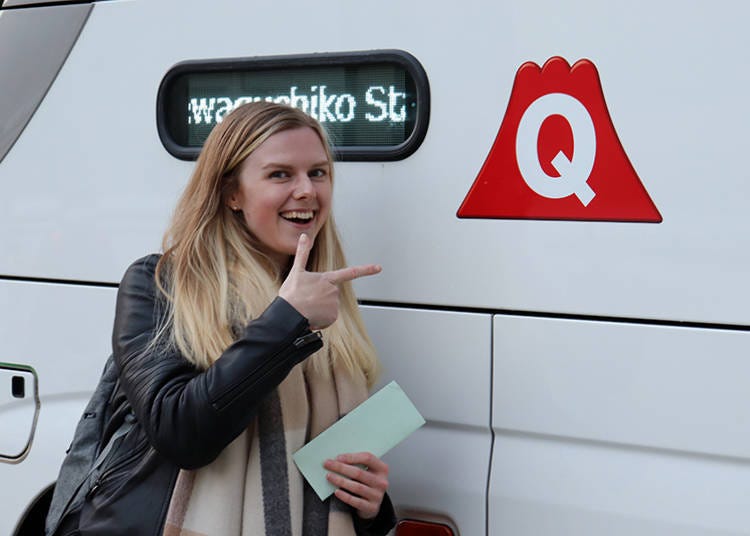 We highly recommend getting the Q-Pack Discount Ticket if you plan on going to Fuji-Q Highland.

This ticket pack can be bought online in advance, and it contains a set of round-trip direct bus tickets to the amusement park and a Fuji-Q Highland 1-Day Pass (valid for unlimited rides on all attractions on day of visit).

Buses depart from various areas in both the Kanto and Kansai regions, which makes it much easier to slot into a free day of your itinerary. For this time, we chose to board the bus that would depart from Shibuya.

Don't worry! We've looked up information about other areas as well and will explain them at a later part of this article. For now, let's continue with our journey!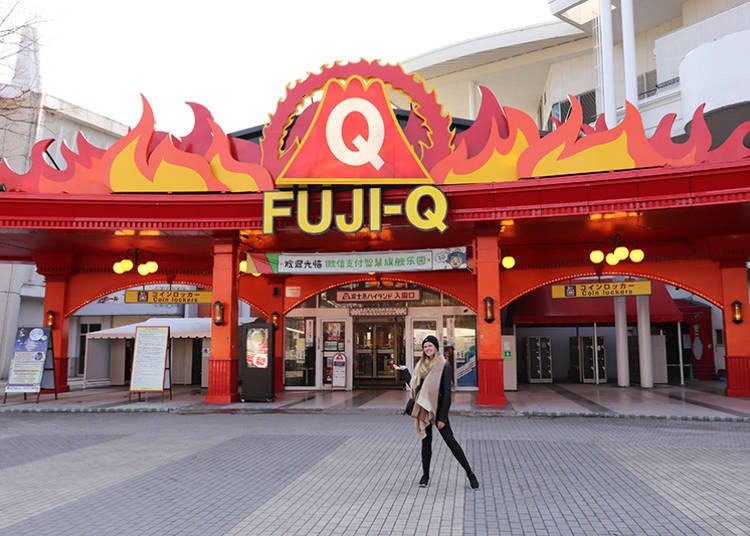 Traffic was light on the day we took the highway bus from Shibuya to Fuji-Q Highland, so we reached our destination in about just two hours. We set off early in the morning in order to reach the amusement park before its official opening hours, but since the bus took us there directly without needing to make any transfers, it was a smooth-sailing ride throughout!

There are two entrances to Fuji-Q Highland. The one the highway bus stops at is known as the first entrance, and it's connected to the official hotel of the park. The second entrance is connected to Fuji-Q Highland "Thomas Land" Station, which can be accessed by trains on the Fujikyuko Line.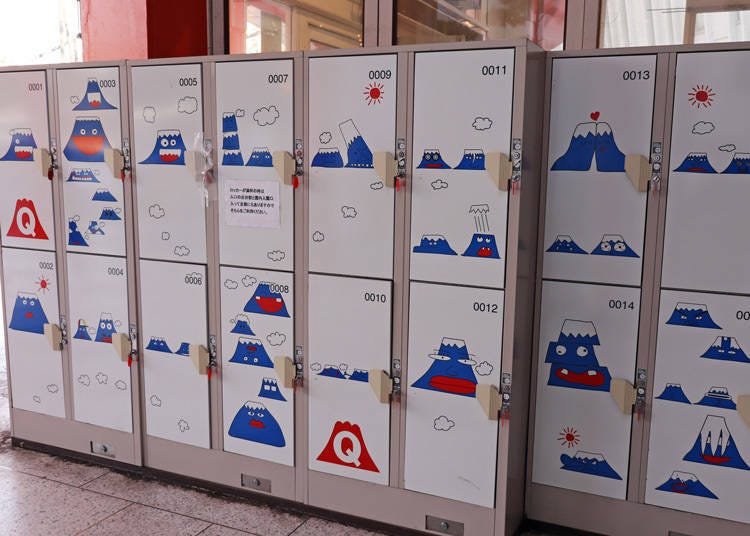 There are plenty of coin lockers near the entrance for tourists to store their large baggage and enjoy Fuji-Q Highland with lighter loads!
Use the Online Face Registration 1-Day Pass to enter the park 15 minutes before its official opening time!
Two 1-day passes are being sold online in advance, known as the Online Face Registration 1-Day Pass and Ticketing Machine 1-Day Pass. These allow for priority admission into the park 15 minutes before official opening times. Although this means you need to plan ahead and do a face registration online before heading down, it'll help to get you into the park 15 minutes before the bulk of the crowd, which makes it well worth the effort!

Non-Japanese tourists can also buy a special digital advance discount ticket offered by the park through Viator, an online market for travel goods selling tour products of about 2,600 cities from around the world. You can also grab an advance ticket for Fuji-Q from this website to make more effective use of your time in Japan!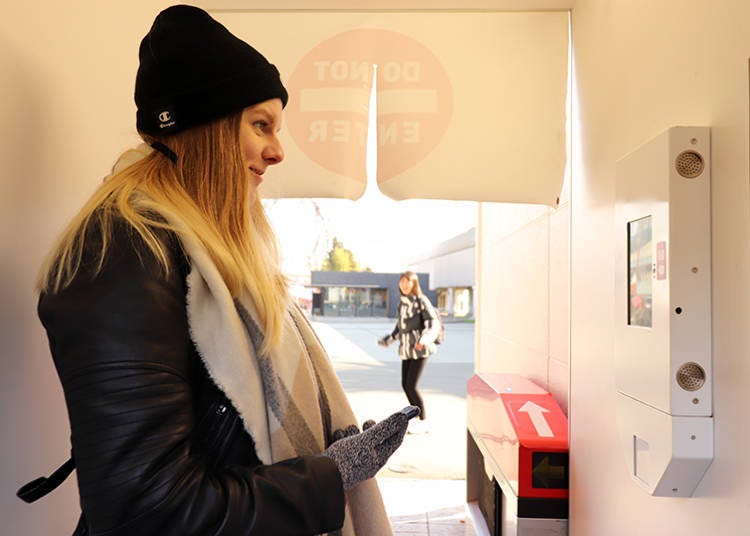 After passing through the facial recognition gate, it's amusement park time!
If you're using the Ticketing Machine 1-Day Pass or buying a 1-day pass on the day itself, note that you'll only be allowed entry after lining up at the gate and doing a facial registration on the spot. By the way, don't make funny faces during the registration, because your face won't be recognized at individual attractions unless you make that exact same funny face again, and that means no entry to that attraction for you until you get it right! Just relax and be yourself.
Entry to Fuji-Q Highland is free even without a 1-day pass
If you didn't already know, entry into Fuji-Q Highland has been free since summer 2018. You don't need to get a 1-day pass if you only want to walk around the park and look through their food and souvenir offerings without taking any rides, or if you only want try a certain few rides, which you can buy individual entry tickets for.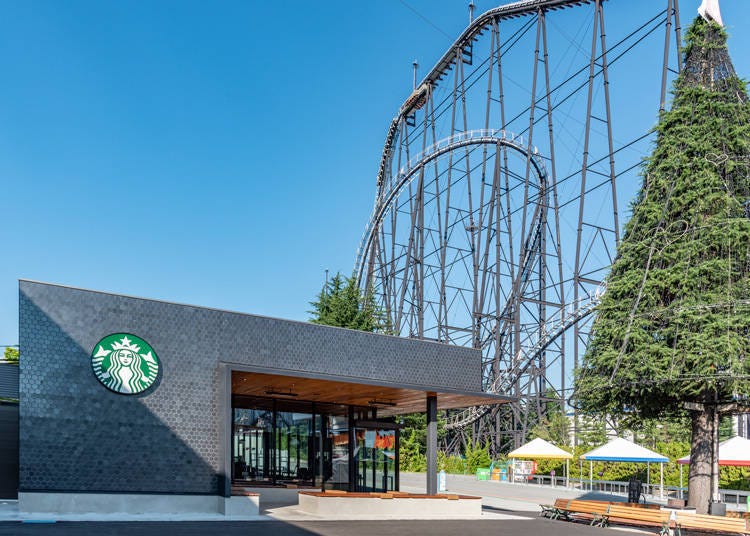 There's also a Starbucks where you can lounge in with a cup of coffee while looking out at what's going on in the park.
Four bloodcurdling roller coasters of Fuji-Q Highland that set new world records!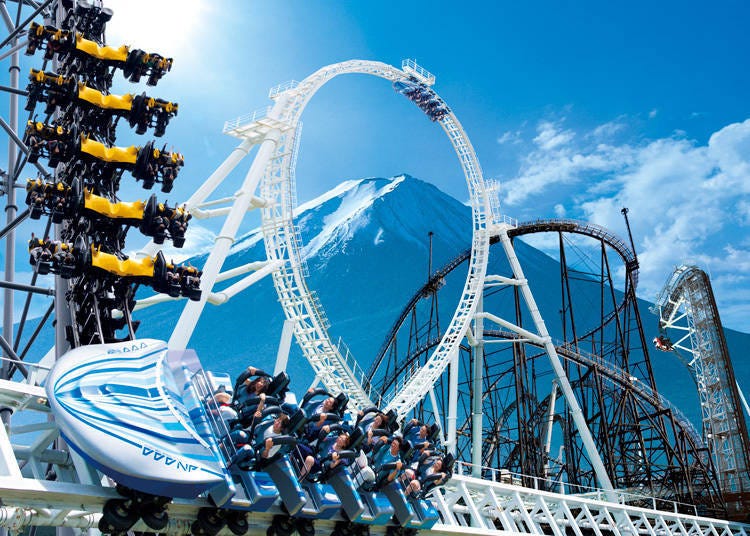 You can't mention Fuji-Q Highland without also mentioning all the terrifying roller coaster attractions in the park, some of which like Fujiyama, Do-Dodonpa, Takabisha, and Eejanaika were or are even world record title holders!

The roller coasters go through their routes under a vast expanse of clear blue sky with a side of beautiful Mt. Fuji, and this terrific landscape will adds to your exhilaration on the ride, especially on a fair weather day.
Fujiyama: One-time world record holder for four terrifying roller coaster categories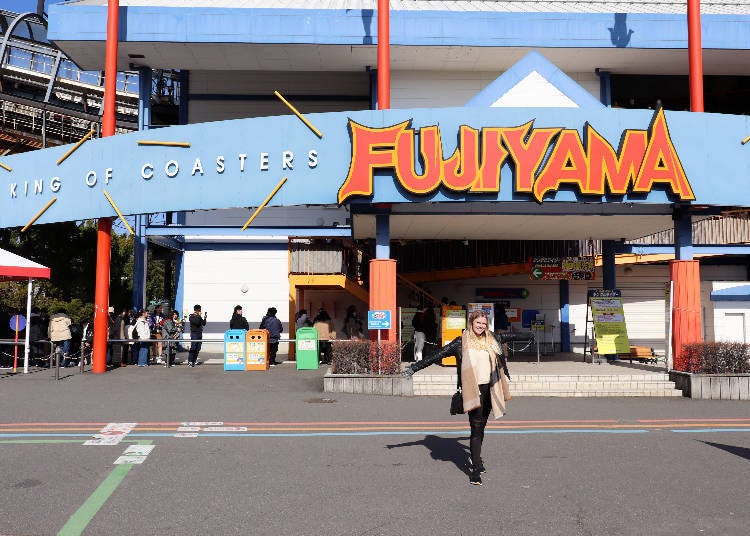 The fear level of Fujiyama is so unreal, it has been nicknamed the King of Coasters. Ever since it was built in 1996, the ride has been viewed as a leader in global roller coaster technology. In fact, this large-scale out-and-back roller coaster that has no 360 degree upside-down turns once held four world records!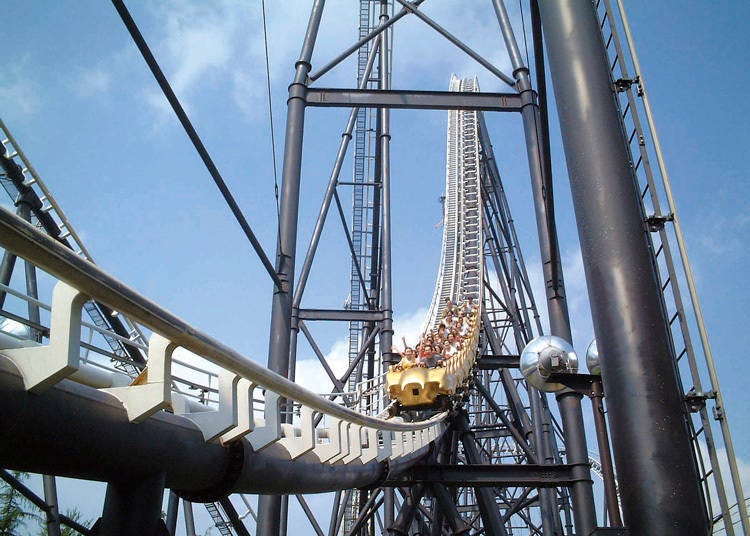 Train cars of the roller coaster are painted either gold or silver, and what color you get is completely dependent on the timing. The entire track measures 2,045 meters (6,709 feet), features a large drop of 70 meters (230 feet), and speeds along at a maximum speed of 130 km/h (81 mph)! You'll complete the course in 3 minutes and 36 seconds - relatively long compared to other similar rides. Fujiyama's layout was designed to provide a thrill that's cheerful and enjoyable while showing off the best a roller coaster has to offer.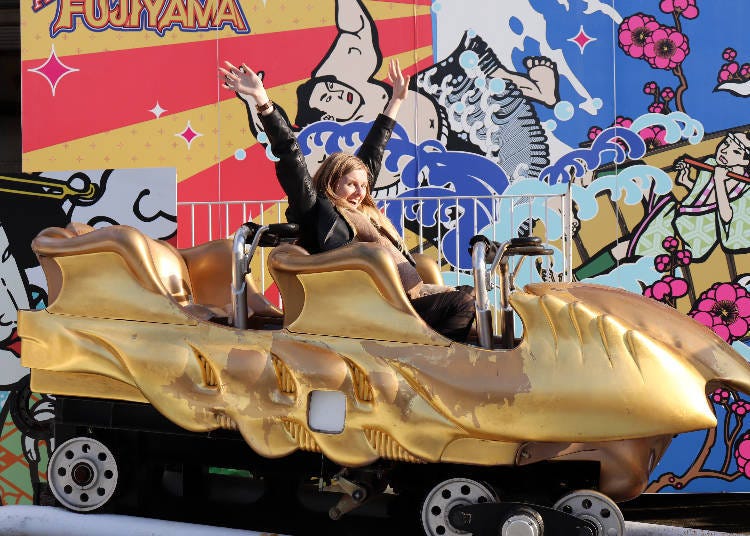 Photo spot with a Fujiyama train car near the ride itself for commemorative shots!
Cassie is a huge fan of roller coasters. What did she think of the ride?
"Rides in the U.K. have waves of fast and then slow tracks, but Fujiyama is always moving quickly, so the whole ride was exciting from start to finish!" Cassie exclaims with great enthusiasm. "That must be why it felt so fun! I was actually a little sleepy this morning, but I'm wide awake now after the ride," she concludes with a laugh.
Do-Dodonpa: Feel your heart in your mouth on this roller coaster that travels at a speed of 180km/h (110 mph)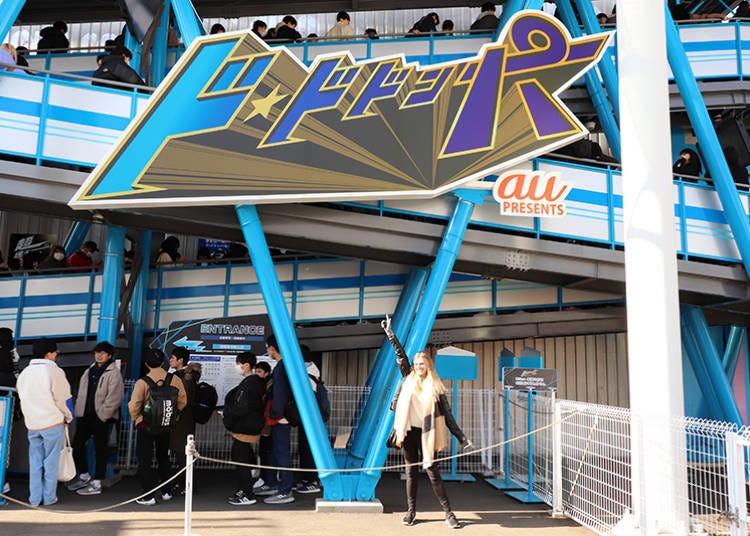 Do-Dodonpa is 1,244 meters (4,081 feet) long, but the ride takes only about one minute to complete. The highlight of this attraction is its extreme acceleration - it can reach 180 km/h (110 mph) within 1.56 seconds right from the start, the fastest roller coaster acceleration in the world! The vertical loop - also the largest in the world! - near the end of the ride adds an extra element of terror to the experience.
Do-Dodonpa dynamically tears its way through a good variety of track layouts, delivering different thrills such as a zero-g force (sense of weightlessness) at the very start of the ride and centrifugal forces that turn the body parallel to the ground during the large curves and turns. This roller coaster certainly makes efficient use of Fuji-Q Highland's massive premises to entertain riders to the full.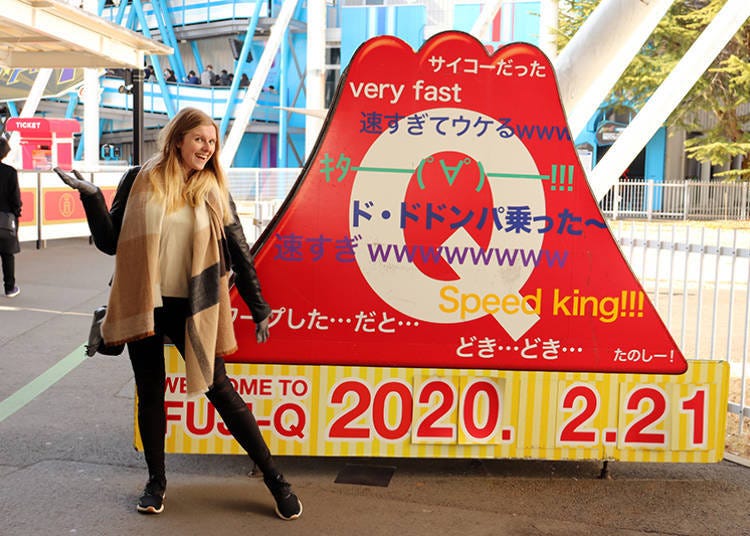 Located near the ride is a photo spot for commemorative shots featuring a rowdy display covered with effusive accolades such as "very fast" and "Speed king!!!". In the dimly lit tunnel that acts as the starting point, every rider's fearful cry of terror is amplified many times and that adds to the atmosphere of fear and trepidation before the ride has even started. "But that's what makes it extra fun as well!" Cassie explains. It's clear that the roller coaster's incredible speed has overloaded her senses in a good way!

We tried to take a video of the ride experience too, but the roller coaster was going so fast, our handycam could barely pick up even the sounds! So instead of our wonky film, here's an official video from the park itself that will show you what exactly you can expect from this exciting ride.
Takabisha: The scariest roller coaster with a steep 121 degrees freefall drop!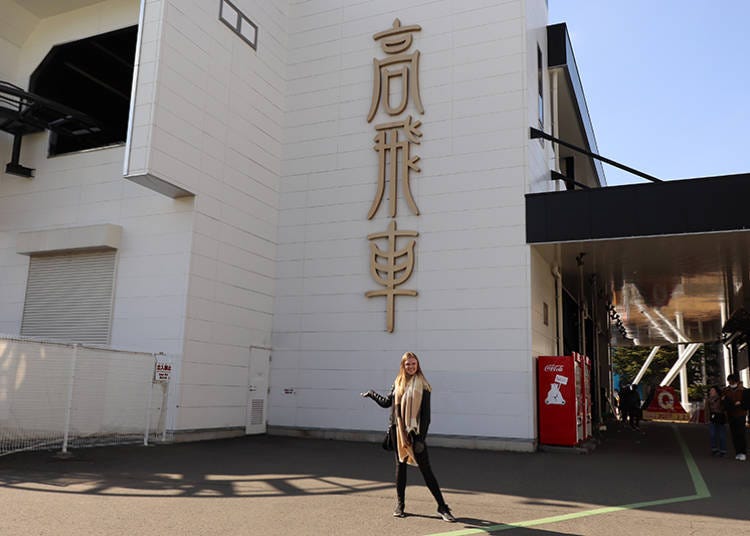 Takabisha is another major attraction in Fuji-Q, and it's known as the park's scariest roller coaster with a 121 degrees freefall drop - the world's steepest when it first opened! The roller coaster uses a system known as the linear motor launch both to hoist the vehicles up and drop them down at exciting speeds.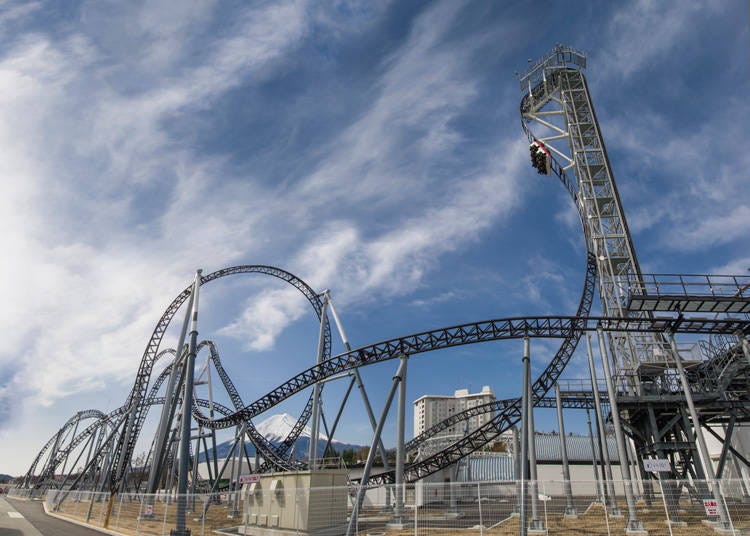 The length of the entire track is 1,004 meters (3,300 feet), and the duration of the ride is 160 seconds. Rapid acceleration is executed by a linear motor and there are seven twists (or turns) in the course, along with a heart-stopping drop that's 121 degrees at its steepest! Riders are mostly facing the sky while suddenly flying towards it, dropping down to the ground, or pausing for a terrifying moment. The sheer amount of different highlights packed into this single ride certainly make for the kind of thrilling experience that visitors have come to expect from Fuji-Q Highland.
"Compared to Fujiyama or Do-Dodonpa, Takabisha moves at a relatively slower pace, and the hair-raising suspense as you're waiting to drop from its highest point will make your heart race like you never knew it could!" Cassie remarks. "I must say, though - that is exactly what makes it the best part of the ride. It really pumped me up!"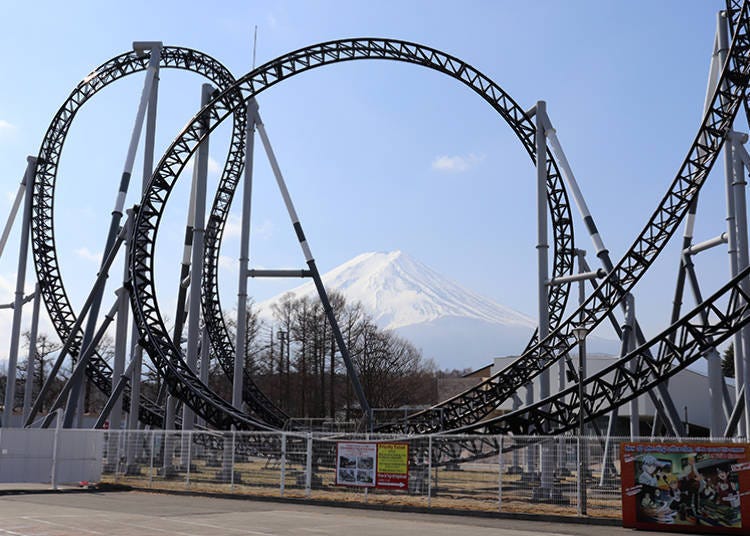 Many people flock to this ride for an interesting photograph of Mt. Fuji seen through Takabisha's gigantic loop as well.
Eejanaika: Cassie's personal favorite ride of irregular twists and turns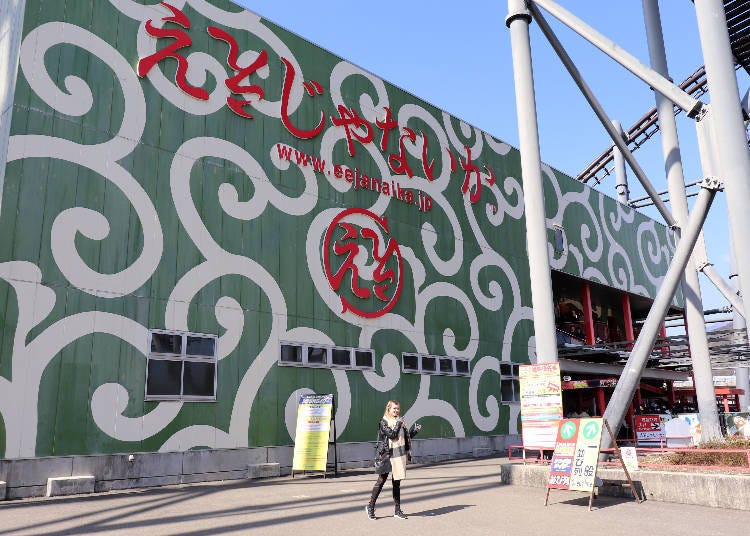 The irregular movements riders are subject to on the Eejanaika roller coaster is the main reason for its massive popularity. As the train car moves along the tracks, the seats themselves swing and rotate around to the front and back, and the cars can unexpectedly start moving backwards as well!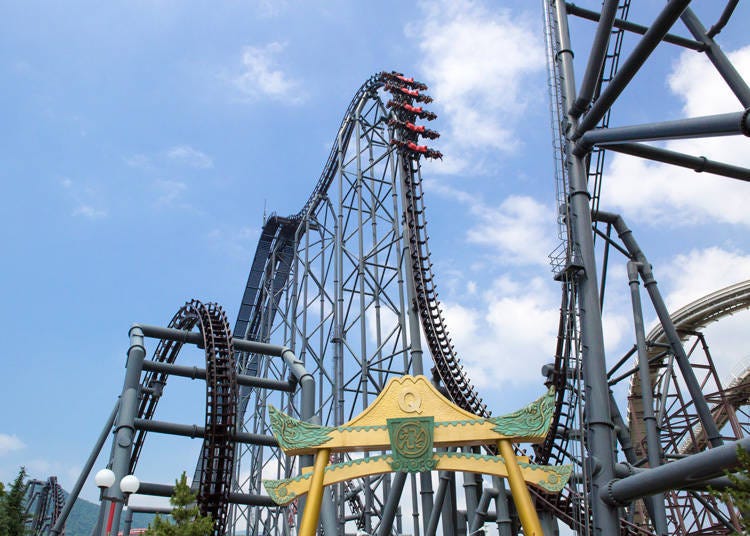 There are three types of rotations riders will enjoy when on Eejanaika: Seats revolving to and fro, midair loops, and twisted rotations. In total there are 14 inversions on the track, and this is recognized as the highest number of inversions on a roller coaster in the world.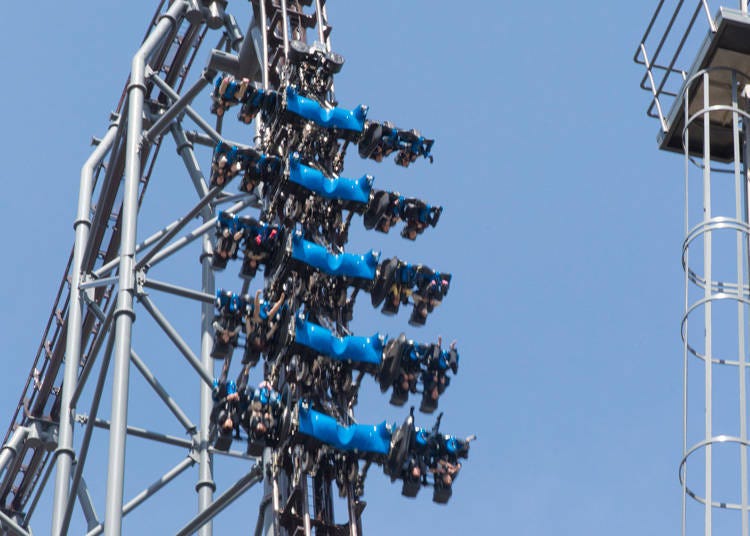 The most striking difference between this and other roller coasters of its caliber is that visitors must remove their shoes for the ride and, when seated, their legs will dangle in the air, rendering them unable to stay on their feet, so to speak, during the roller coaster's twists and turns. While this may sound scary, the sense of speed and openness is bound to enhance your excitement and overall experience!
Cassie was full of praise for the ride. "I thought the duration of the ride was just nice, and it was fun getting rotated in all directions with my feet dangling in the air, too! It really felt like I was flying! I'd say this was the scariest ride among the four major ones here, but also the most fun. This is definitely my top recommendation." If the thrill factor of a ride is important to you, this is one roller coaster you can't afford to miss.
Fuji Airways: Where flights always take off safely even during inclement weather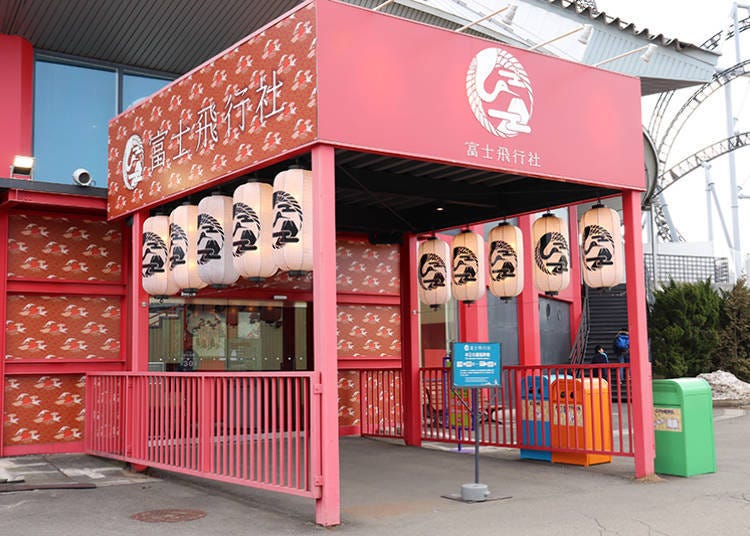 「実はあまり絶叫系が得意じゃないんだよね……」という方にもぜひチャレンジしてほしいのが、日本初のフライトシュミレーションライド「富士飛行社」。座席を包み込むような巨大スクリーンに富士山の映像が映し出され、圧倒的なスケールの飛行体験が楽しめるアトラクションです。

飛行機の翼に乗って、空から富士山を囲む景色を眺めていくという仮想のシチュエーション。富士山を静岡側、山梨側と多方向から、また、春夏秋冬さまざまな気候での変化を空から観察していきます。6Kのカメラとモーターパラグライダーやドローンで撮影した映像もあり、臨場感あふれる富士山の姿や、周辺の季節の移ろいが感じられます。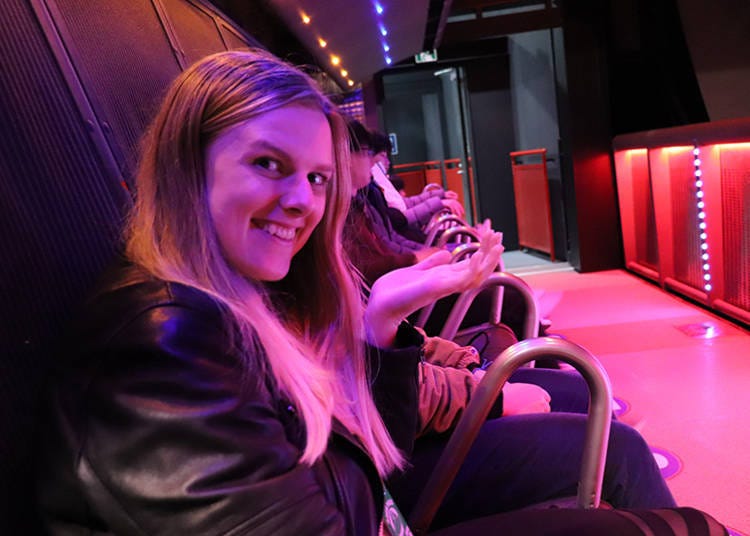 Tagging along with family or friends to the park but not a fan of roller coasters? Here's something we think could pique your interest: Fuji Airways - Japan's very first flight simulation ride! A massive screen surrounds you as you relax in your seat, taking in the sights of Mt. Fuji through videos and images in a grand-scale fight simulation experience.

The fictional setting of this ride is that riders take their positions on the wings of an airplane and look down to see Mt. Fuji and the beautiful landscape around it from an aerial viewpoint. The scene changes as you observe the magnificent mountain from different places, such as Shizuoka and Yamanashi. You'll also be able to experience how new seasons or climates transform the face of Mt. Fuji into something completely different, yet equally mesmerizing. Videos were pieced together from footage taken with 6K cameras, motorized paragliders, and drones in a way that makes you feel like you're right there in front of Mt. Fuji, watching it transition beautifully from one season to the next.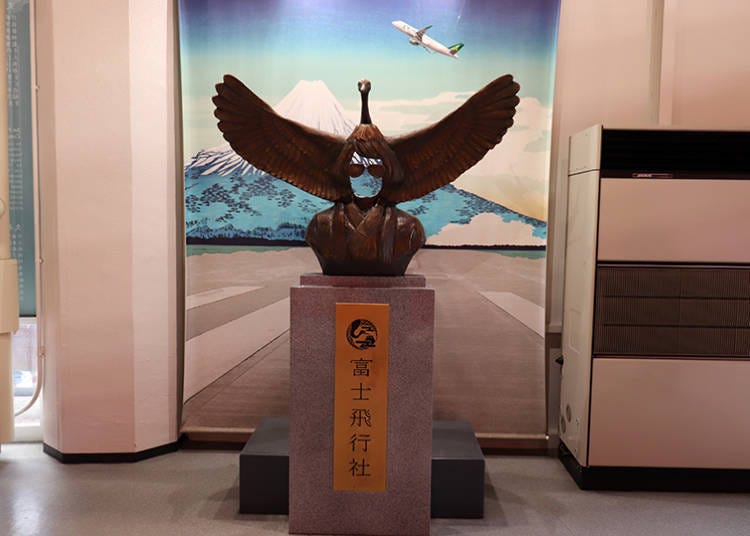 The flight videos of the Mt. Fuji area work together with the seats to deliver a realistic experience that engages all of your senses. Feel the cool breeze sweeping past the base of Mt. Fuji, listen to the gentle splashing of the lakes, and smell the sweet fragrance of flowers all around by simply staying in your seat.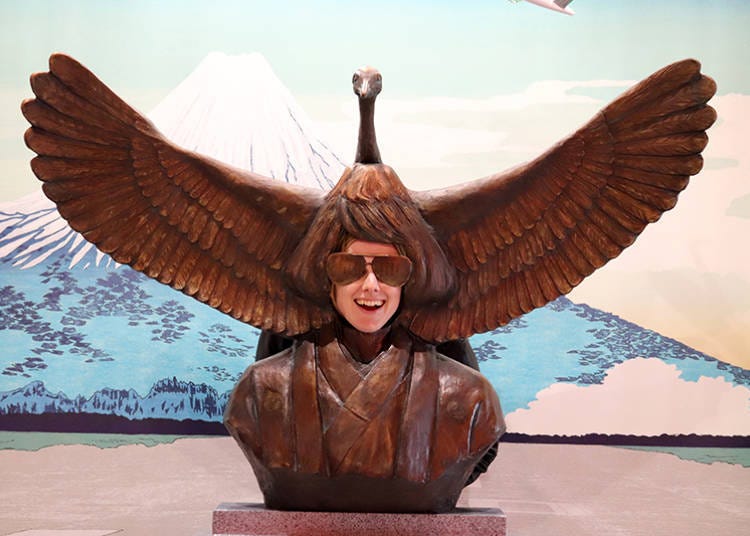 "The fragrance was the best part," Cassie commented. "The smell of flowers and trees was amazing! When mist started forming during the rain scene, I was certainly pleasantly surprised. They've done a good job of making riders feel like they're really soaring through the air while keeping everything cozy and comfortable. Being able to see Mt. Fuji from a few unusual vantage points is the highlight of this ride."

Another appeal of Fuji Airways is the music being played during the ride, an original tune entitled "Mt.Fuji" written by famous Japanese composer Joe Hisaishi. Backed by a full orchestra, the epic melody builds anticipation for a unique flight around Japan's most iconic mountain.

Don't forget to drop by the nearby photo stand-in for a memorable and unique photo souvenir of your trip here!
Labyrinth of Fear: The longest and scariest haunted house in the history of all haunted houses
Fuji-Q Highland's haunted house attraction is one of the scariest Japan has to offer, with countless challengers choosing to drop out halfway over finishing the terrifying maze! After various revisions and improvements, the current incarnation is called Labyrinth of Fear: Haunted Hospital. If everyone in your group has a 1-day pass, entry fee for each team (4 persons) is 4,000 yen, or 3,000 yen for three or less in a group. Otherwise, the entry fee is 8,000 yen for each team of up to four persons.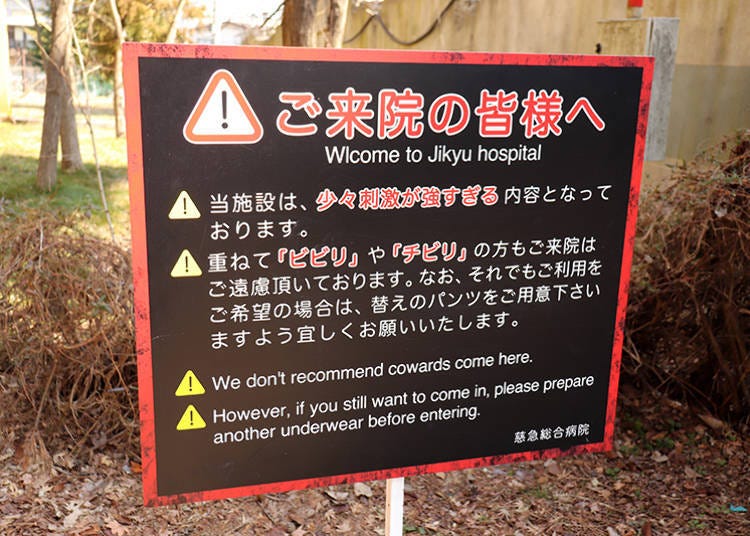 The attraction is set in a hospital's isolation ward building where cruel experiments used to be conducted on the patients admitted here. You have to progress through roughly 900 meters (about 2,950 feet) of walkways spread over two floors while enduring frightful sights being sprung at you from all directions. If you don't give up halfway, you should reach the exit in about 50 minutes. A special warning has been posted at the entrance of the attraction to strike even more fear into the hearts of would-be challengers, adding to the overall tense atmosphere.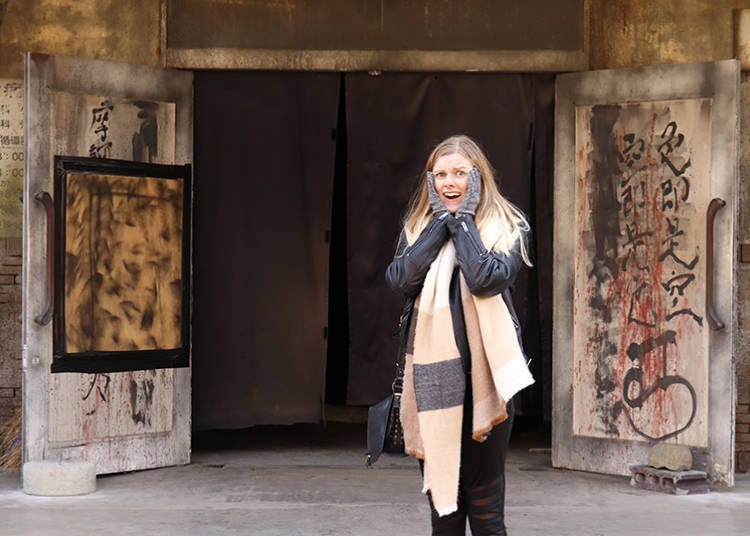 Cassie is a lot more afraid of haunted houses than roller coasters... How will she fare?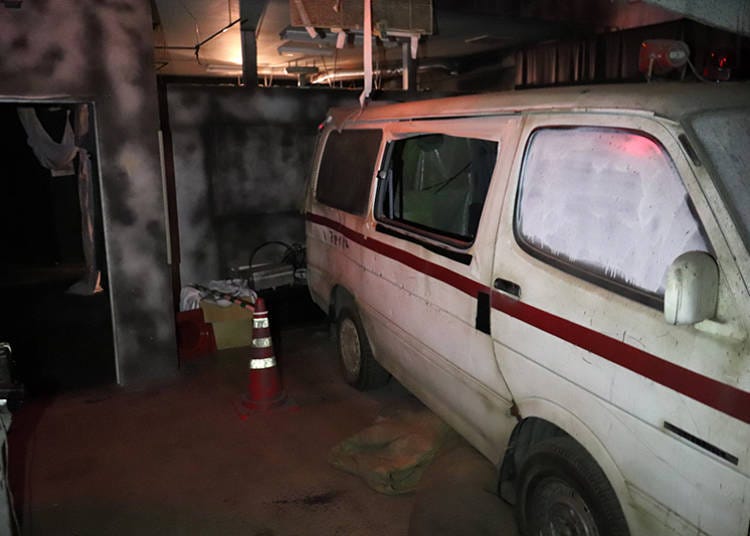 The location set looks just like a real hospital. Within the abandoned building, all your senses are being engaged throughout the experience through a large number of marvelously designed mechanisms.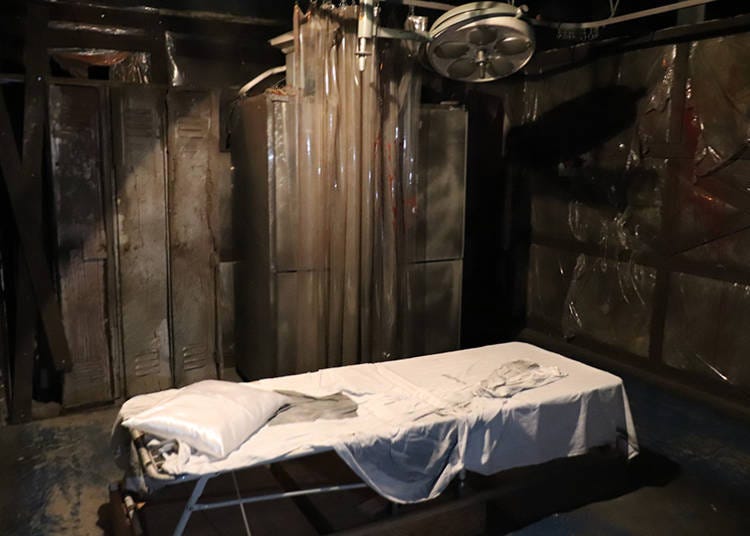 For example, as you wander through the hallways, it becomes quickly obvious that horrific events have taken place before in some rooms you come across. An operating theater where doctors removed internal organs from thrashing patients, a nursery where experiments were being conducted even on newborns... Each wobbly step you take in the dimly lit hospital leads to a grisly discovery you wish you could immediately forget...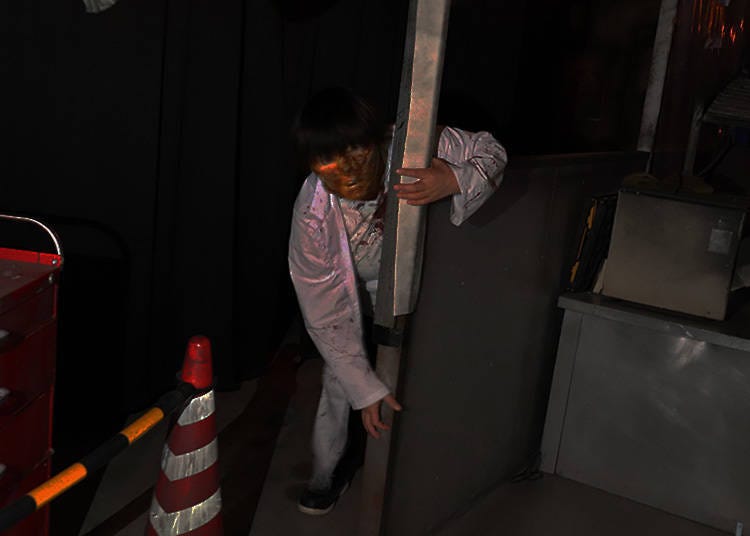 Groping your way through the dark, fearsome sights will spring out of nowhere when you least expect it and make your heart leap out of your mouth! Racing pulses, sweaty palms, and high-pitched screams are all part and parcel of the Fuji-Q's haunted house experience, so bask in them while they last!
Hopeless Fortress 3: The impregnable attraction of strategy and tactics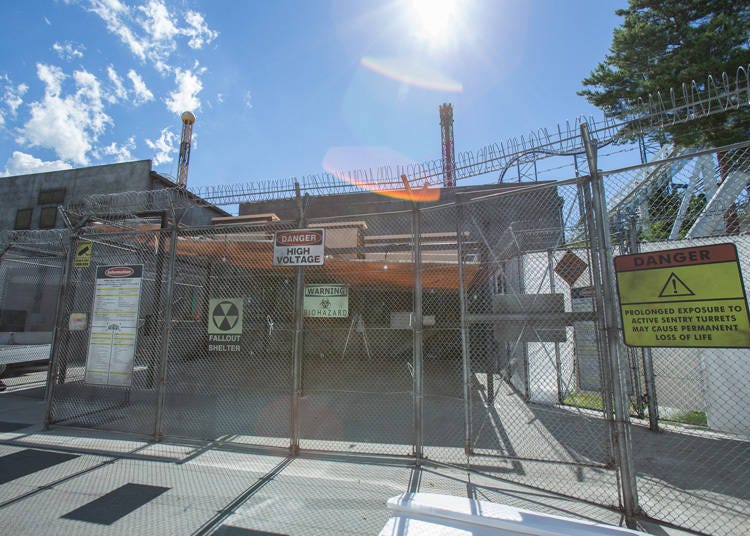 Are you a fan of escape rooms? Then you don't want to miss the Hopeless Fortress 3, an impregnable fort that has plunged a total of 1.8 million challengers to date into despair and counting. Currently, the attraction is in its third iteration, and visitors are being challenged to conquer a high-tech "fortress" that is being ruled by an artificial intelligence (AI).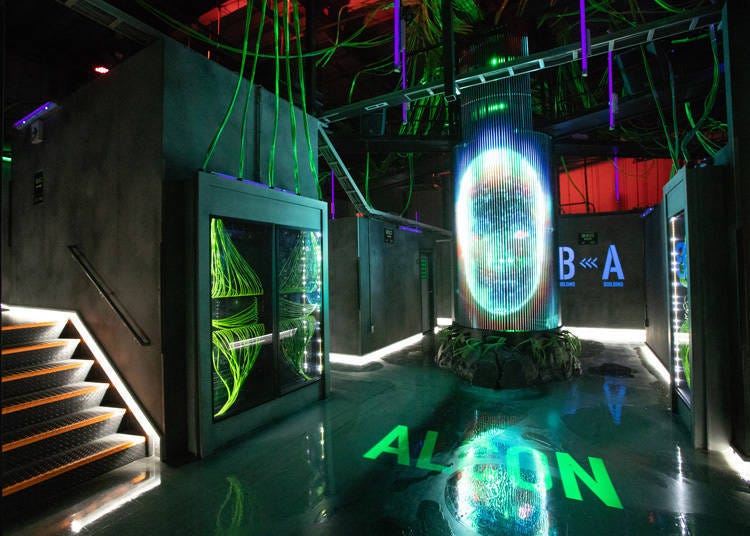 The "fortress" is actually a research laboratory that has been hijacked by said AI, who has made is so that nobody is allowed entry. Your mission is to infiltrate the lab and take it back by stopping the AI Alcon through a series of objectives.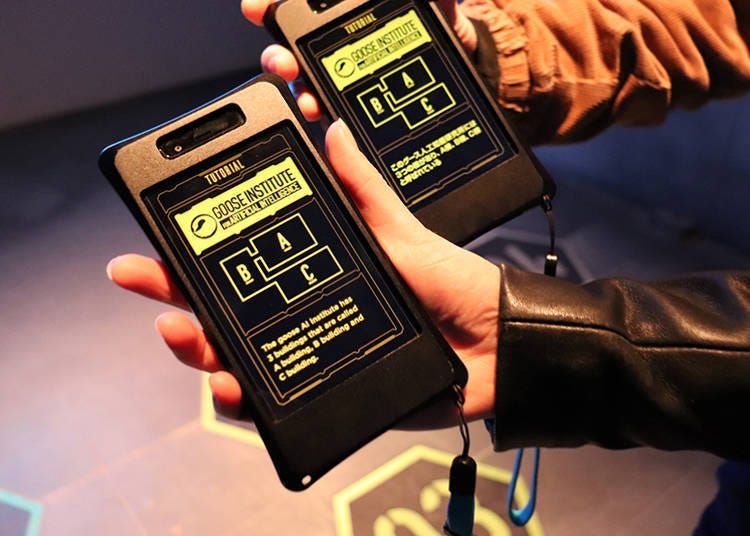 Check your objectives on the device you were given during entry. Don't worry, English is supported too!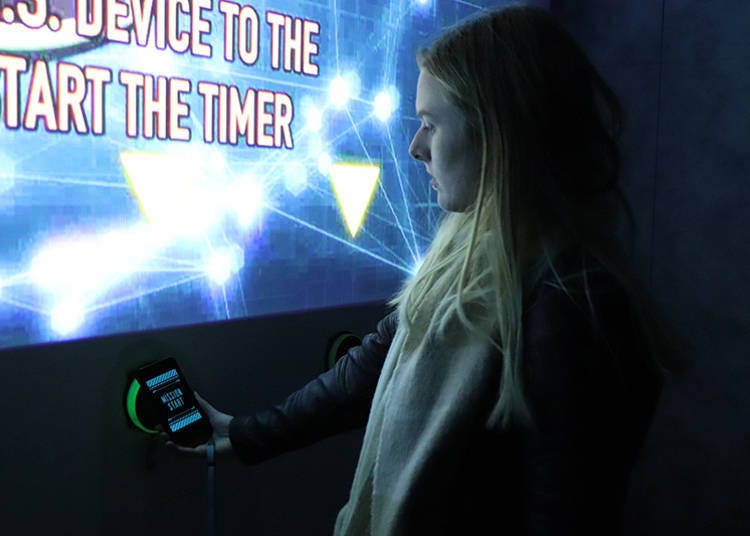 In total, it may take you anywhere between 20 minutes to more than an hour for this high-difficulty attraction that has defeated virtually every challenger that has dared to show up at its doors. Put your puzzle-solving skills to the test and see if you can be one of the elite few to successfully penetrate this impenetrable fortress!
Fuji Hidden Leaf Village: Diving into the world of Naruto and Boruto!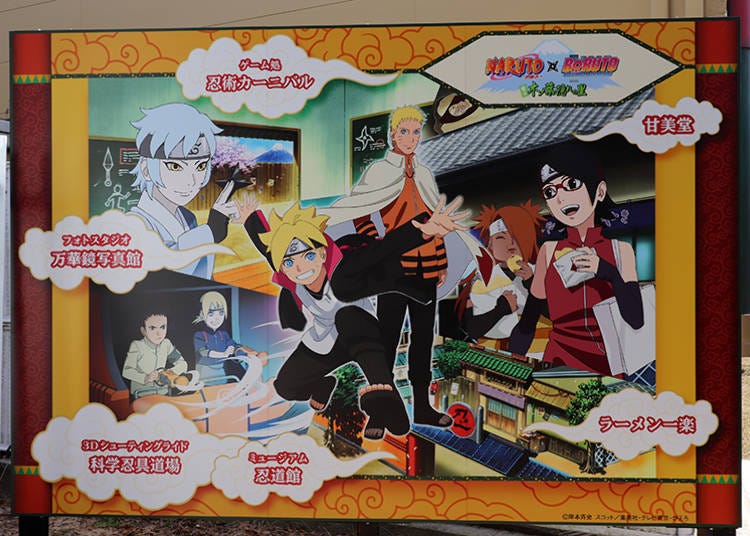 Anime fans around the globe know this name by heart: Naruto (and its sequel Boruto by extension), the extremely popular ninja anime series that has taken the world by storm! Naruto x Boruto Fuji Hidden Leaf Village is an attraction in Fuji-Q where you can completely immerse yourself in this colorful and vibrant fictional world.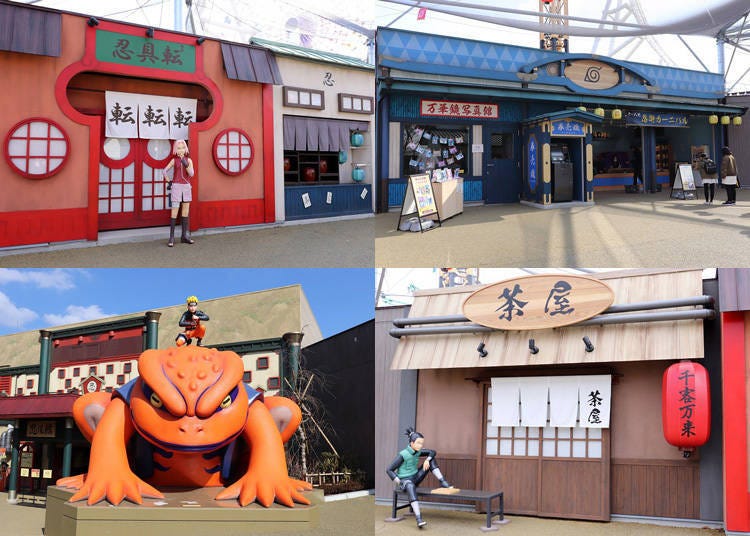 The area is packed with themed attractions inspired of scenes in Naruto or Boruto, including useful facilities like a museum and eateries. Everywhere you turn, you'll find a snazzy photo spot with characters from the anime to pose for souvenir shots with.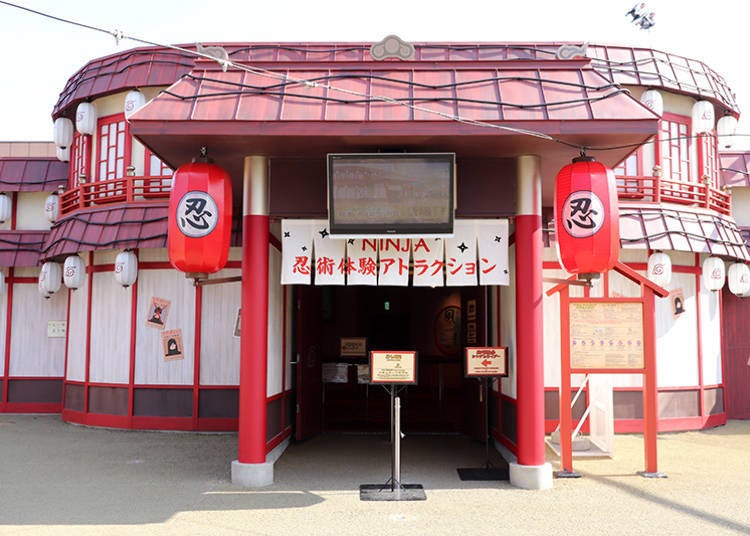 The attraction we recommend visiting is the 3D Shooting Ride - Scientific Ninja Tools Dojo. As the name suggests, this is an indoor shooting ride where you climb aboard the latest scientific ninja tool and shoot down designated targets to gain points. Aim for the highest score you can while having fun with the ninjutsu, or ninja skills of various characters!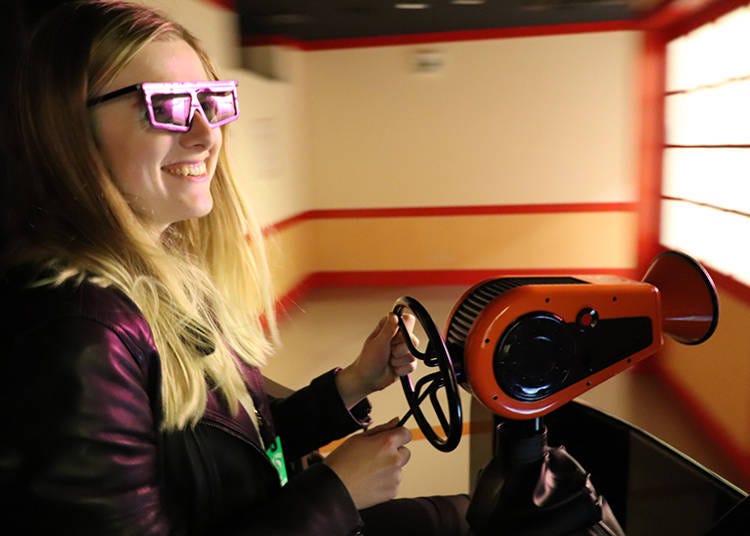 Put on the pair of sunglasses you're given before entry and hop onto the Konoha car, which comes equipped with a ninjutsu gun - the very tool you'll be using to hit targets with and rack up your points! Cassie took to the device like a duck to water, putting on a splendid performance by aiming for targets with high points. Characters from Naruto appear during the ride as well, making you feel as if you're now a part of the anime!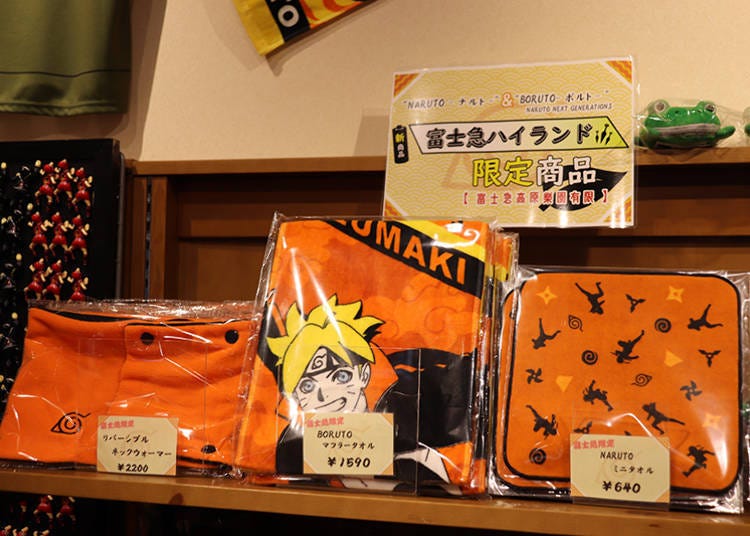 In the souvenirs corner, limited time collaboration goods between Fuji-Q Highland and Naruto/Boruto sit, waiting for someone to bring them home.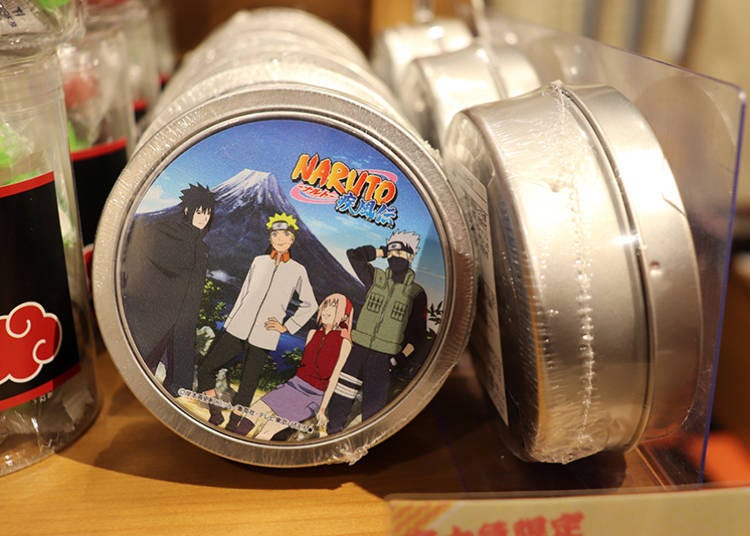 What you're looking at here is the Fuji-Q exclusive "Naruto Magnet Caramel Can". Consider getting exclusive items like these that can only be bought here as a souvenir for friends who are fans of the show!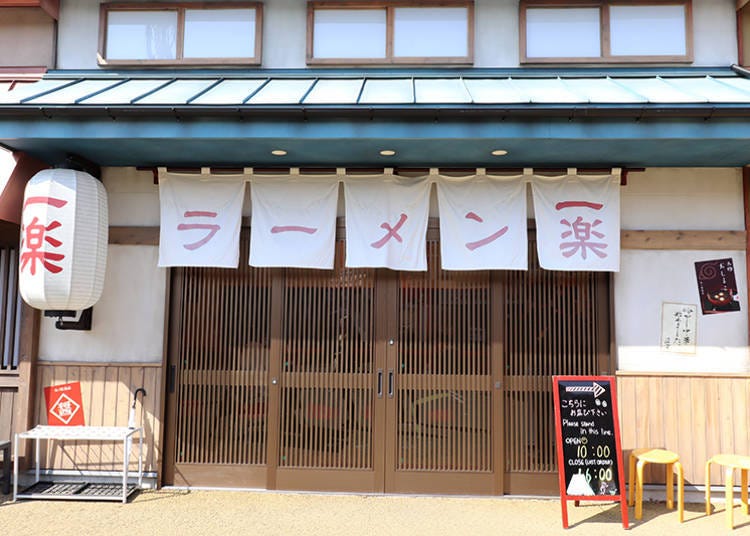 You should also stop by some food stores inside Fuji Hidden Leaf Village for lunch or snacks. Ramen Ichiraku is an eatery designed after the "Ichiraku" ramen shop that Naruto frequently visits in the anime. The menu is full of character-based helpings of original ramen, drinks and dessert that are as instagrammable as they're tasty, and plenty of other items that will satisfy your hunger and recharge you to continue exploring this fascinating area.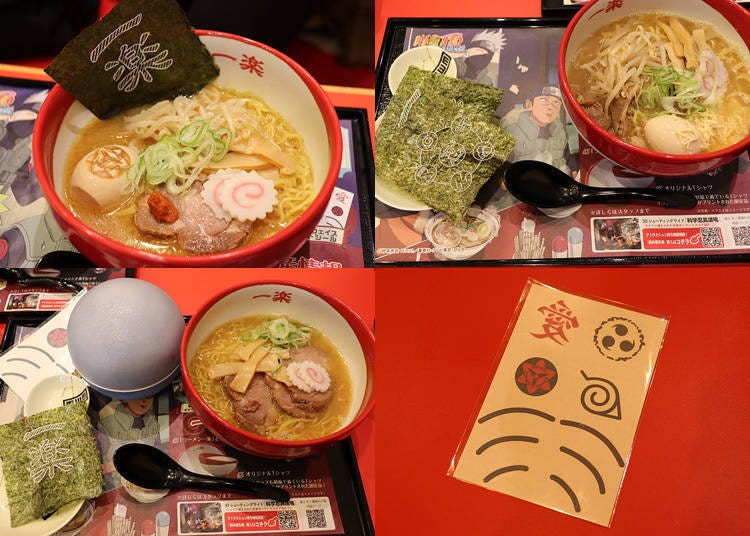 We recommend trying "Sasuke's Goukakyu Spicy Miso Ramen (with a sharingan ramen egg to complete the authenticity)" or "Five Great Shinobi Nation Ramen (Miso Tonkotsu)" - each going for 1,280 yen including tax. Or how about the ultra rare "Ichiraku Ramen Naruto Rasengan Special (1,380 yen, tax included)", which comes with a rasengan spiral-shaped cotton candy and only has 30 portions available each day? To sweeten the pot, or ramen in this case, every 1,000 yen you spend at the shop gets you a Narikiri Face Print Sticker bonus too! There's really no reason to hold back now!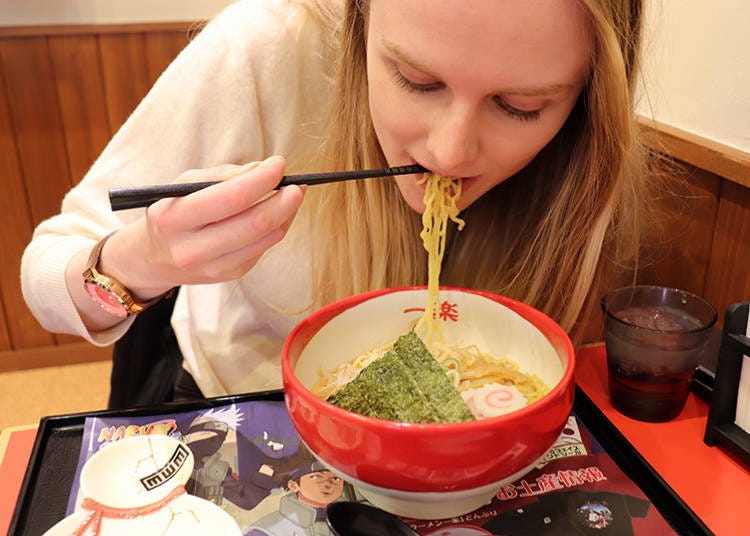 Bite into those springy ramen noodles that have absorbed the essence of the rich soup they've been soaked in and relish the heavenly taste. "Eating something as rich and strong as this is just perfect after a tiring walk!" proclaims Cassie.
For snacks or finger food, try "Kanmido", a snack shop selling novelty character-based taiyaki (fish-shaped pastry stuffed with red bean paste).
When you buy a taiyaki, it comes wrapped in paper that's printed with Boruto anime images. If you pick something from the character menu, you'll also receive a random character sticker as a free gift!
The shape of the taiyaki is made to resemble Mt. Fuji's trapezoidal silhouette. Crispy on the outside yet chewy and soft on the inside, it's a treat that few can resist.
This particular taiyaki contains the most common stuffing, red bean paste. The paste is made with water from Mt. Fuji and red beans from Hokkaido, and no additives were used in the entire process, which explains the refined taste! The springy pastry skin goes very well with the moderately sweet paste.
Custard is a filling that sees rave reviews from women, perhaps because it tastes like a proper, full-fledged sweet dessert. This sweetness is sure to refresh your mind and satisfy your sweet tooth!
"This is my first time seeing taiyaki that's shaped like Mt. Fuji," admits Cassie. "The skin is so chewy and tasty, though!" At the very least, we know it satisfied Cassie's sweet tooth! The small size of the snack also makes it suitable to buy to eat as you walk to other areas.
Zekkyo Priority Ticket caters to visitors who want to take rides in the most efficient way possible
Fuji-Q has a total of 11 roller coasters (including the four we've featured in this article) on its premises, the Thomas Land amusement park-within-a-park, La Ville de Gaspard et Lisa, and 40 other attractions waiting for your attention.

Depending on the day, queues for one of the four major roller coasters in this article can take anywhere between 30 minutes to more than two hours - especially during peak periods! That means no matter how early you wake up or get to the amusement park, you may not be able to enjoy every attraction it has to offer due to time constraints.

If that bothers you because you've come all this way specifically for the rides and attractions, then we highly recommend getting the Zekkyo Priority Ticket.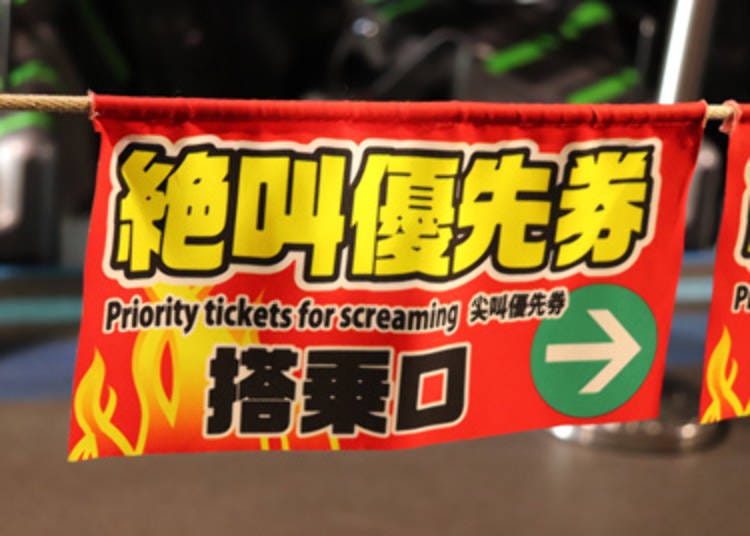 This priority ticket is basically a fast pass that allows you to zip through a shorter queue for one time only for the following rides: Fujiyama, Eejanaika, Takabishi, Do-Dodonpa, Tentokomai, Tekkotsubanchou, Nagashimasuka, Hopeless Fortress 3, Fuji Airways, and Labyrinth of Fear.

The price for one priority ticket starts at 1,800 yen and they can be purchased online in advance, at park ticketing machines, or an attraction's advance ticket machine. Getting this ticket ensures a ride on popular attractions even during peak hours. Note that only a limited amount of priority tickets are available per day, and the price fluctuates depending on season.
La Ville de Gaspard et Lisa: Photo opportunities lying in wait around every corner!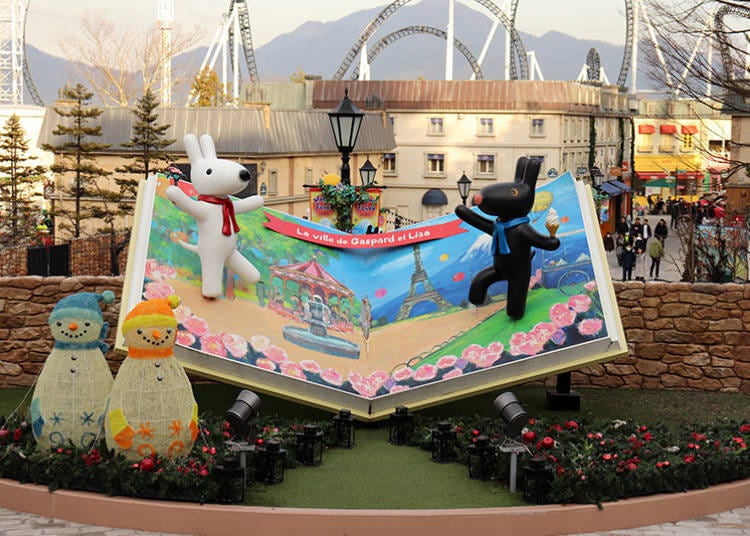 Ready to wind down and hunt for souvenirs after an adventurous day? La Ville de Gaspard et Lisa has got you covered! This is the world's first theme park designed after Gaspard and Lisa, two popular French illustration book characters. It's connected to Fuji-Q Highland's first entrance and contains rows of attractions, cafes, and shops all in one place. Feel free to drop by!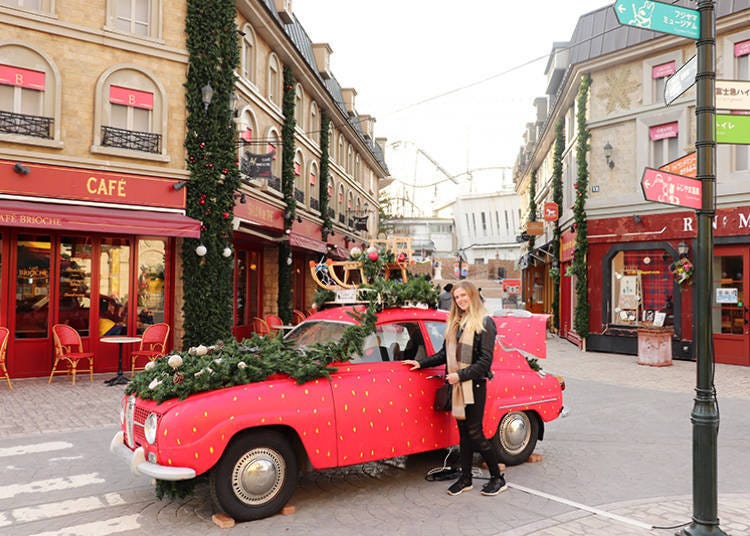 The cute-looking streets in the area look as if they've leaped right out of an illustration book, probably because they actually have! Everywhere you turn, you can find a great place for a social media-worthy photoshoot.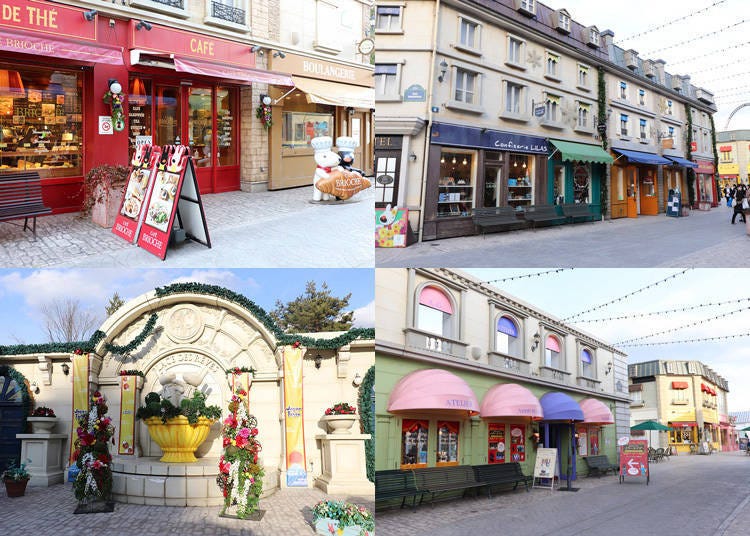 Whether it's the smell of fresh bread being baked at Cafe Brioche or Gaspard and Lisa products being sold at any of the souvenir shops her, fans of the illustration book will find themselves right at home here.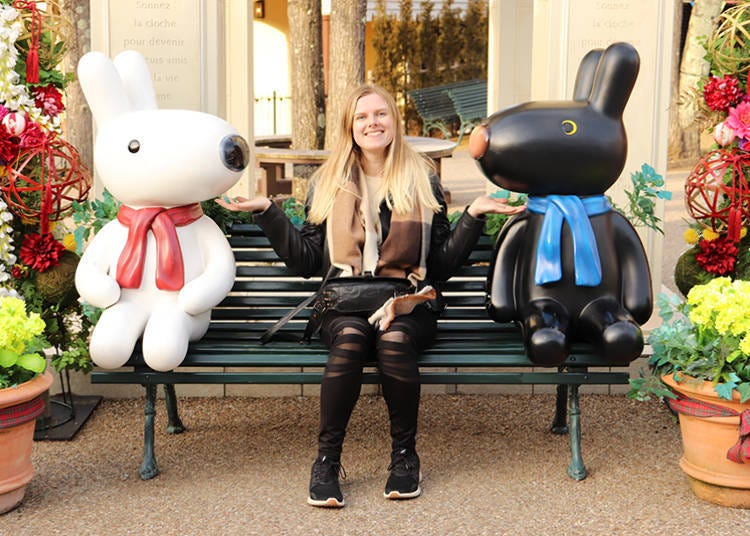 Cassie takes a commemorative shot between Gaspard and Lisa.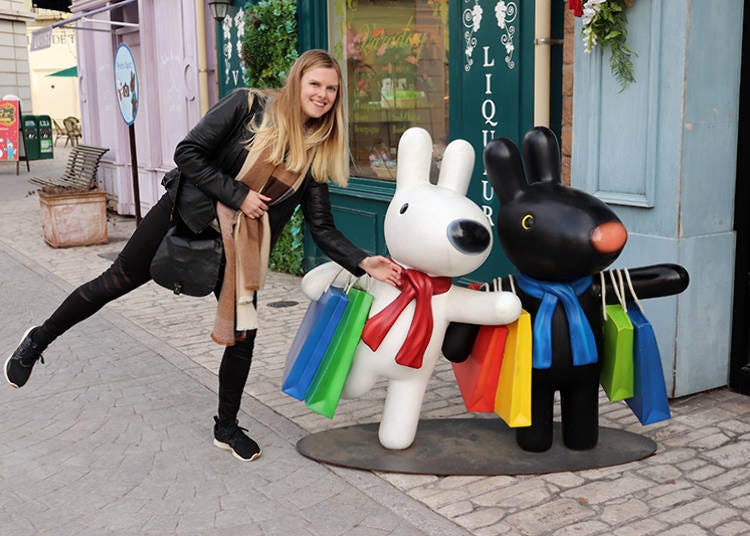 And another one with the duo while shopping! With iconic landmarks such as Eiffel Tower, a fountain park surrounded by blooming flowers, and night-time illuminations, this area is one of the best places in the park to consider going to for a lovely photo souvenir!
Plenty of souvenirs with the Fuji-Q Highland feel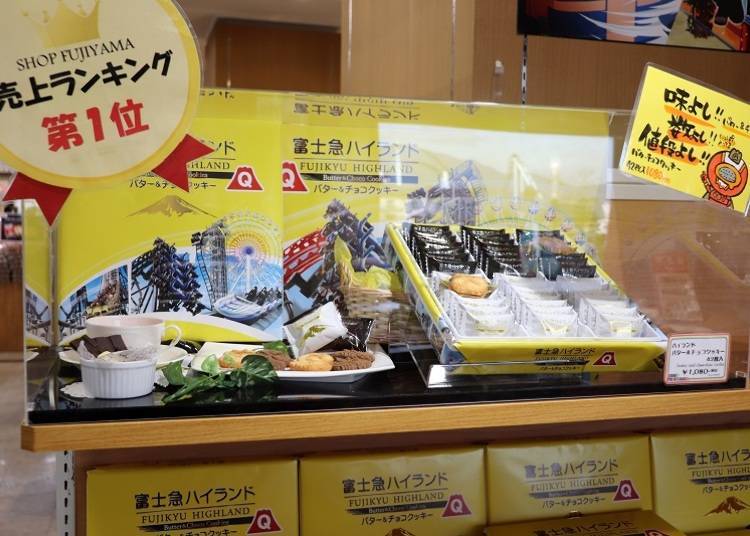 After going through all the attractions the park has to offer to your heart's content, your attention will naturally gravitate towards souvenir shopping. Shops can be found virtually everywhere in the park, so you can look forward to choosing from a diverse variety of products. The most popularly bought item here is the "Highland Butter & Chocolate Cookies" pack, which contains 42 individually wrapped cookies for the reasonable price of 1,080 yen including tax.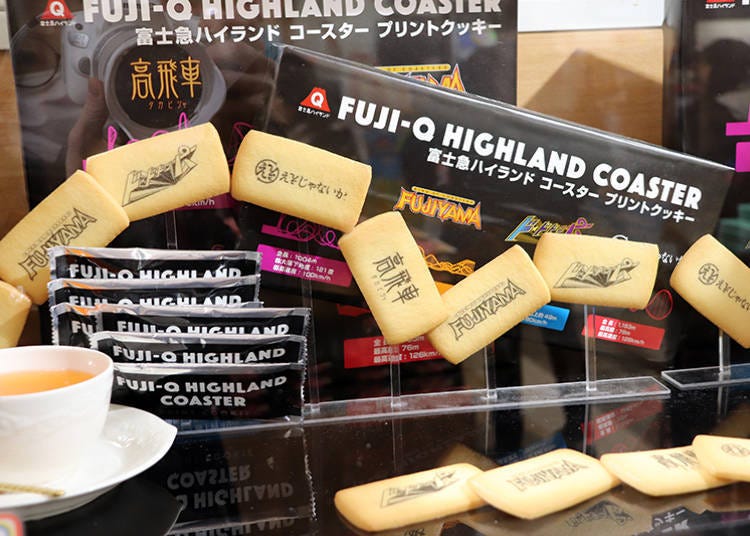 Second on the popularity list is "Fuji-Q Highland Coaster Print Cookies". Each pack costs 650 yen including tax and contains 16 cookies. Every cookie is printed with an image of one of the four major roller coasters of the park.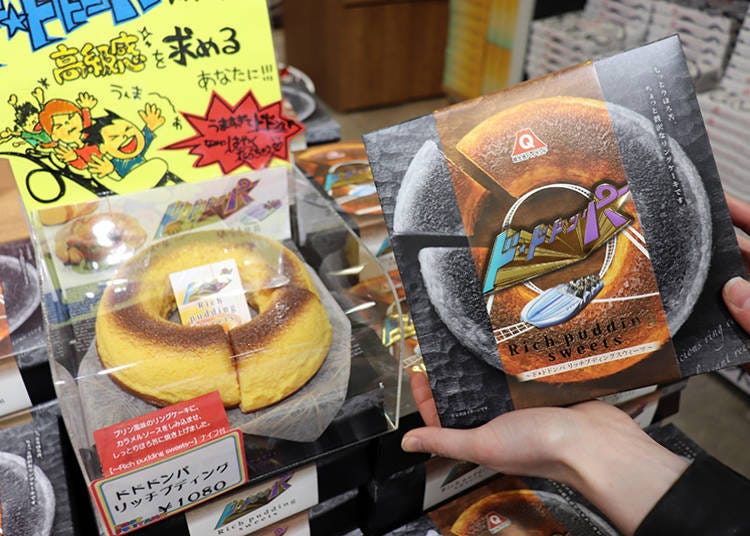 The third most popular product is "Do-Dodonpa Rich Pudding", costing 1,080 yen including tax. Despite the name, this is actually a ring cake designed to look like a very tantalizing pudding snack. The moist cake is soaked in caramel sauce and baked to taste slightly bitter.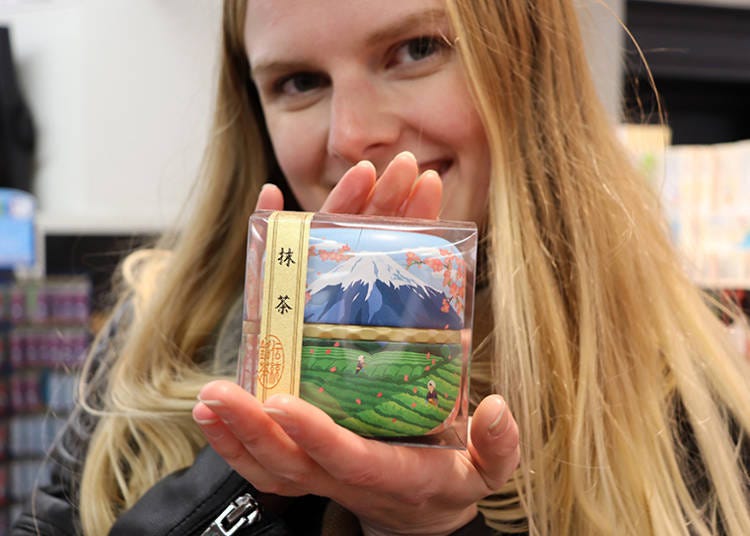 Other items to consider are things like matcha cans with an illustration Mt. Fuji and a tea plantation, or products designed after Mt. Fuji itself.
Japan's "Kit Kat" is a regular favorite among souvenir shoppers, and the ones sold here come with a specially designed package featuring Mt. Fuji. Otherwise, there's also the strawberry cheesecake flavor that you won't be able to find anywhere else. Definitely something worth serious consideration!
How about some "Coca Cola" bottles with an image of Mt. Fuji printed on them? Maybe some "Fuji-Q Ramen"? "Fujiyama Cookies - Fuji Airways" is another interesting souvenir with a modern Japanese design. No matter which Fuji-Q inspired souvenir you pick, you can be sure they'll properly highlight the charms and appeal of the amusement park to whoever receives them!

The Starbucks in the park also sells tumblers with Mt. Fuji prints that are only available in the Yamanashi and Shizuoka Prefectures. With so many different kinds of souvenirs available at the park, it won't be hard to find one that you or your loved ones back home would like!

*Product information accurate as of February 2020.
Fujiyama Onsen and Fujiyama Museum are must-visit spots as well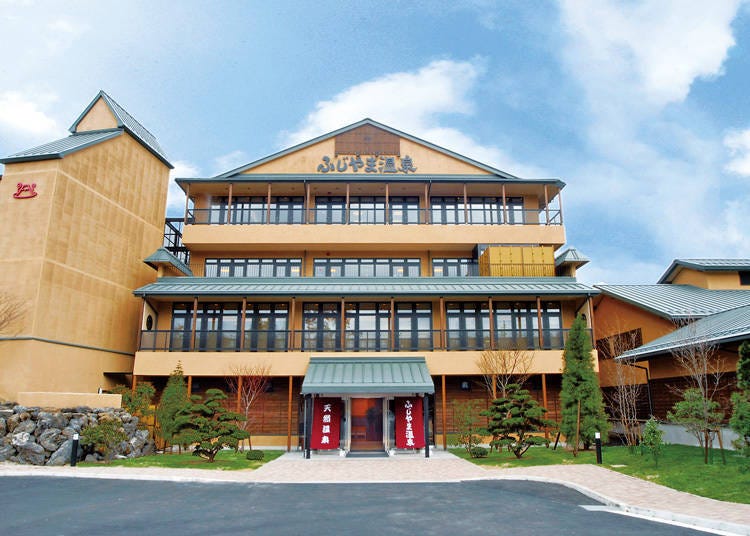 There are a couple of facilities we would encourage you to visit along with the park. One of them is Fujiyama Onsen, and the other, Fujiyama Museum. Both facilities are located very near La Ville de Gaspard et Lisa.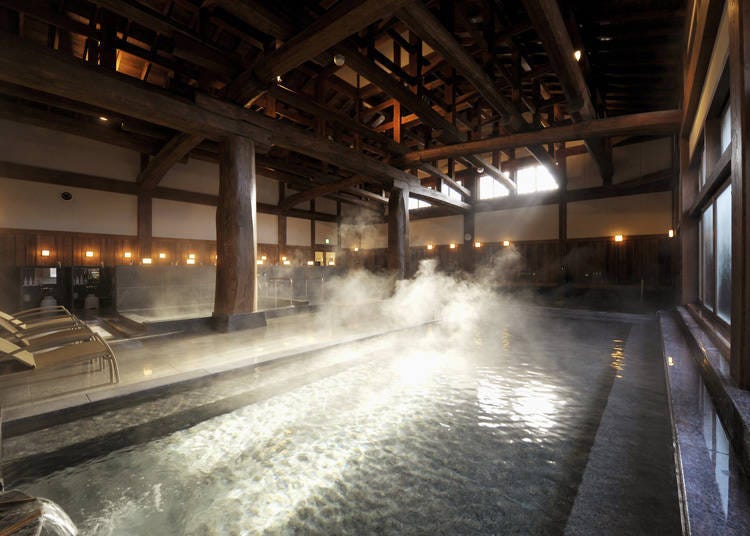 Fujiyama Onsen is a natural hot spring that uses high quality spring waters from Mt. Fuji, and the place is easy to take a day trip to. Something unusual about this natural hot spring is that spring water of all qualities are blended into one here, and the result is well-known for its skin beautifying effects. Facilities include hot springs, sauna, a bedrock bath area, body care and spa (reservation required), and many others services that make it an excellent spot to visit for some good quality rest and relaxation.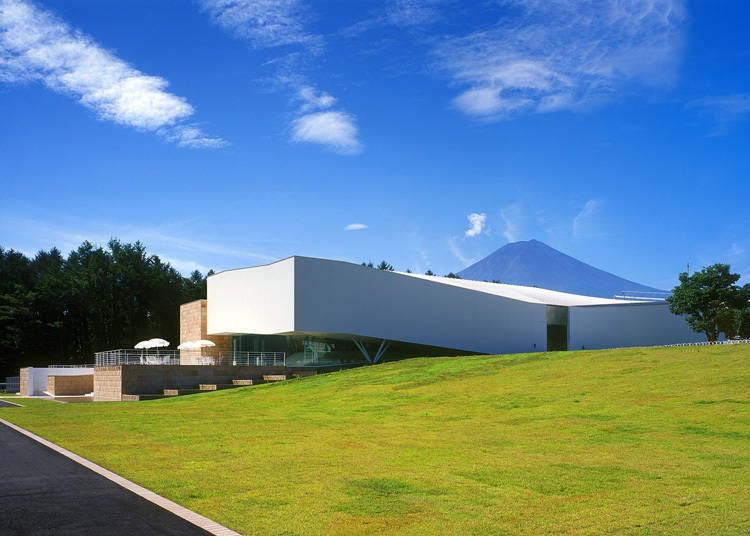 The other must-visit spot, Fujiyama Museum, is an art museum with plenty of Mt. Fuji inspired pieces on display. The main bulk of its collection are masterpieces from modern artists reimagining Mt. Fuji from their unique perspectives. This is where you can look at the iconic mountain through the eyes of consummate artists of our time.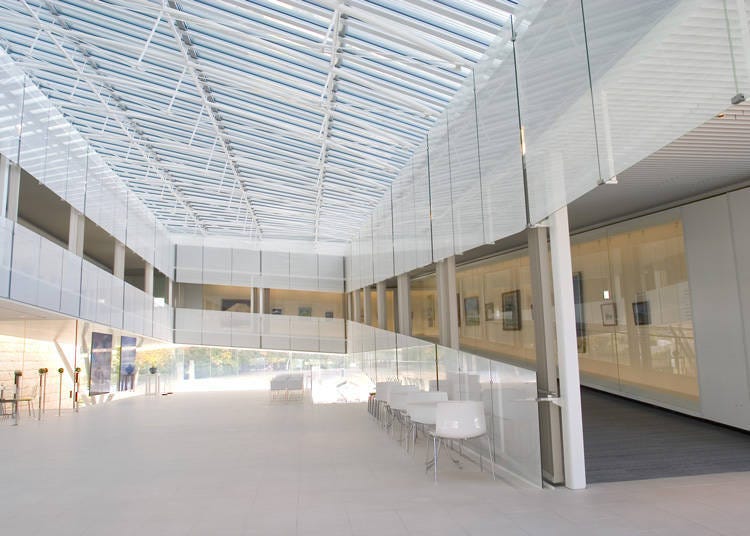 The building itself has two floors, with an atrium in the middle that is in full view of the entire interior. A sloped corridor curling around the inside of the building is where the artwork on display can be admired - quite a novel method of looking at artpieces, that's for sure! Halfway through the corridor, there are LCD displays that streams live videos of Mt. Fuji from the cameras installed on the building's rooftop.
How do I get to Fuji-Q Highland from Tokyo?
Finally, let's talk about the main methods of getting to Fuji-Q Highland.

To get to the amusement park from the Tokyo metropolitan area, you can either drive there with your own car (a rental car works too!), or take a train or highway bus for convenience.

If you'll be driving, exit at Kawaguchiko I.C. on Chuo Expressway Otsuki JCT. You can also exit at Tomei Expressway's Gotemba I.C. on Route 138, then exit at Fujiyoshida I.C. on Higashifujigoko Road. Whichever route you take, the park will be immediately visible after the final exit.

For trains, go all the way to Otsuki Station on the JR Lines via any major railway route in the Tokyo metropolitan area. From there, it'll take about 50 minutes to get to Fuji-Q Highland Station on the Fujikyuko Line. If you're coming via Shinjuku, taking the Fuji Excursion on the JR or Fujikyuko Lines is the most convenient option.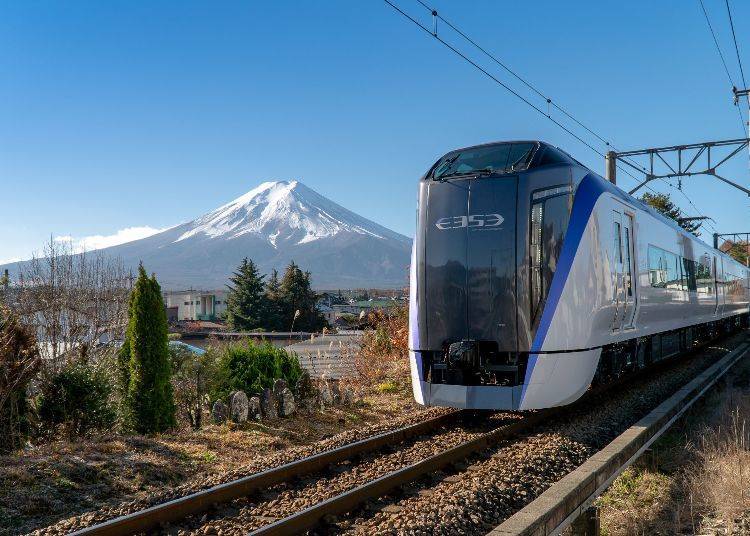 As for highway buses, these depart from the Shinjuku Bus Terminal, then make a few stops along the way at Shibuya Mark City, Tokyo Station (Yaesu North Exit / Tekko Building), Haneda Airport, Yokohama Station, Narita Airport, and others before heading directly to the park. Note that if you choose to go via highway bus, getting the Q-Pack Discount Ticket set like what Cassie did this time is definitely more value for money, since it comes with a 1-day pass to the park as well.

Breathtaking roller coasters featuring breathtaking views of Mt. Fuji, mini theme parks of popular characters, natural hot spring facilities, and even an art museum! The wide range of entertainment you can look forward to at Fuji-Q Highland makes it a must-visit place of interest not just for fans of roller coasters, but everyone else as well.
Address

5-6-1, Shinnishihara, Fujiyoshida-shi, Yamanashi, 403-0017
View Map

Nearest Station

Fujikyu-Highland Station (Kawaguchiko Line (Fujikyuko))
1 minute on foot


Phone Number

0555-24-6711
Written by Naho Jishikyu. English translation by Huimin Pan.
Don't forget Fuji-Q Highland Tickets!
Save money and hassle - make your trip extra memorable by getting these useful tickets on our partner site, Rakuten Travel Experiences!
*This information is from the time of this article's publication.
*Prices and options mentioned are subject to change.
*Unless stated otherwise, all prices include tax.