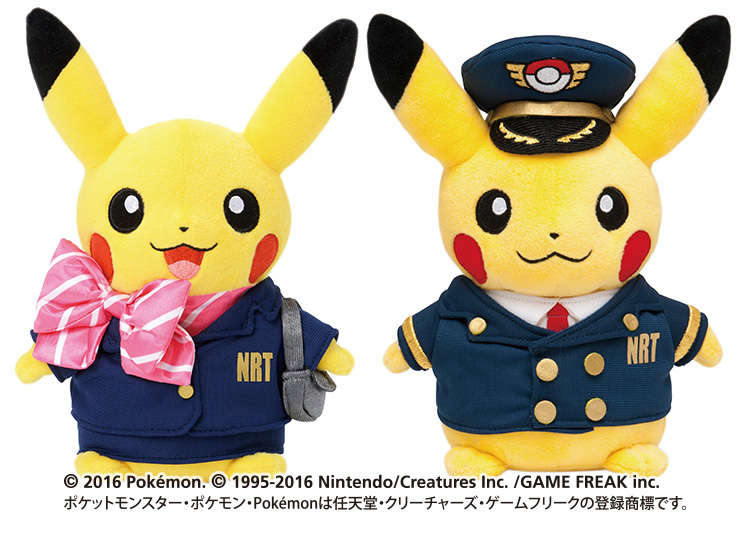 Looking to buy your friends and family some special gifts from Japan? Ran out of time to shop on your trip? There's an abundance of shops and stores at Narita International Airport – but this also means that you can easily get lost among the vast variety of souvenirs available. To help you navigate the massive selection, we've chosen the best five Japanese souvenir shops at Narita Airport for you!
Makanai Cosmetics - A 'Gold Standard' Japanese Souvenir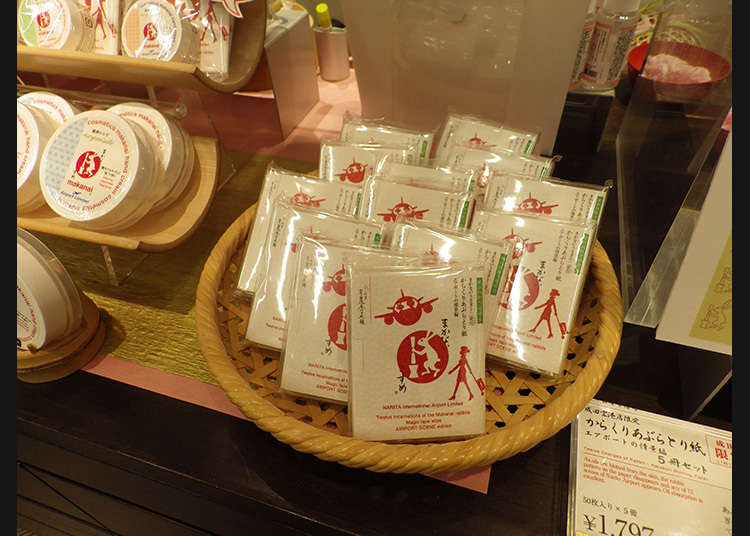 This famous Japanese skincare brand was born from the spirit and ingenuity of the women working as traditional gold beaters. They worked in a harsh environment, often exposing their skin to high temperatures, causing dryness and damage. They knew that they needed a heavy-duty skin care regimen to keep up with the extreme conditions of their workplace. These ladies harnessed the knowledge gained at their workplace, their homes and kitchen through a trial-and-error process called makanai to make skin care products that lived up to their high standards. This became the birth of the brand called Makanai Cosmetics.

Among the popular items limited to Narita Airport is the shop's Karakuri Magic Facial Blotting Paper. It gently removes facial oil and comes with unique prints and patterns at the airport, featuring airplanes and cabin crew members. The set of five is also a very popular souvenir.
まかないこすめ

Address

Narita International Airport Terminal 2, 1-1 Furugome, Narita-City, Chiba 282-0004 Japan
Kutsushitaya: Funky and Comfy Socks "Made in Japan"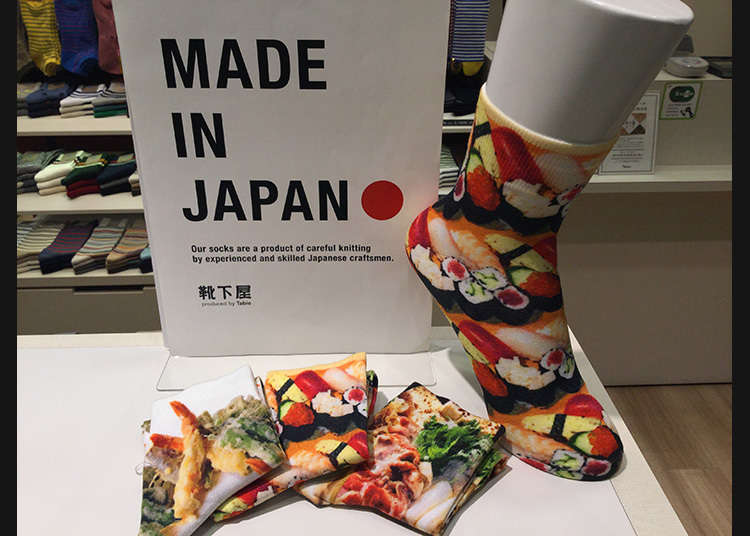 Kutsushitaya combines delicate comfort and design with a commitment to Japan-made items, making their socks a perfect gift from Japan The shop's socks, carefully handwoven one by one, are well-known for being extraordinarily comfortable. Kutsushitaya's Narita branch also features practical items such as pressurized socks, indoor slippers, and legwarmers, alongside "Japan Socks" printed with designs evoking the spirit of Japanese culture, such as tempura, sushi, and sukiyaki. These Japanese souvenirs are so popular, they are often sold out.
靴下屋

Address

Narita International Airport Terminal 2, 1-1 Furugome, Narita-City, Chiba 282-0004 Japan
Yokan! Tasty Japanese Sweets from a Famous Traditional Confectionery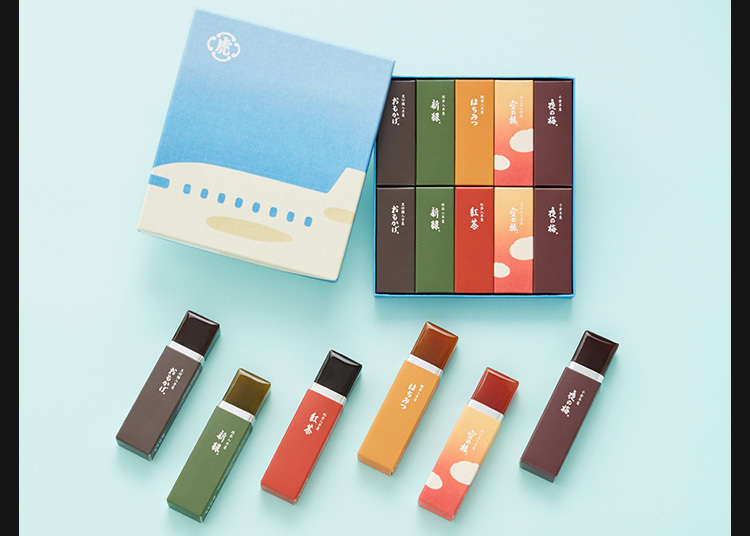 Toraya is a long-established Japanese confectionery shop with nearly 500 years of history. Created with carefully selected ingredients and by utilizing all of the five senses, the dense, jelly-like Japanese sweet known as yokan became the flagship product of the company. They made a special product for Narita International Airport, too. The "Airport Limited Small Size Yokan Assortment", a compact, easy-to-eat form of the traditional treat, has become a highly popular traditional Japanese souvenir. The "sora no tabi" (air travel) assortment is another airport-limited offering, featuring yokan with images of floating clouds and sunset skies, made with rare red and white beans. This beautiful and tasty sweet has gained a good reputation among travelers passing through Narita International Airport.

※Fun fact: The design of the box changes according to each season, so you know you're getting something special any time you buy it!
東京食賓館(第1・2・3旅客ターミナルビル)

Address

Narita International Airport Terminal 2, 1-1 Furugome, Narita-City, Chiba 282-0004 Japan
Fun and Exciting Japanese Souvenirs to Fit Everyone's Taste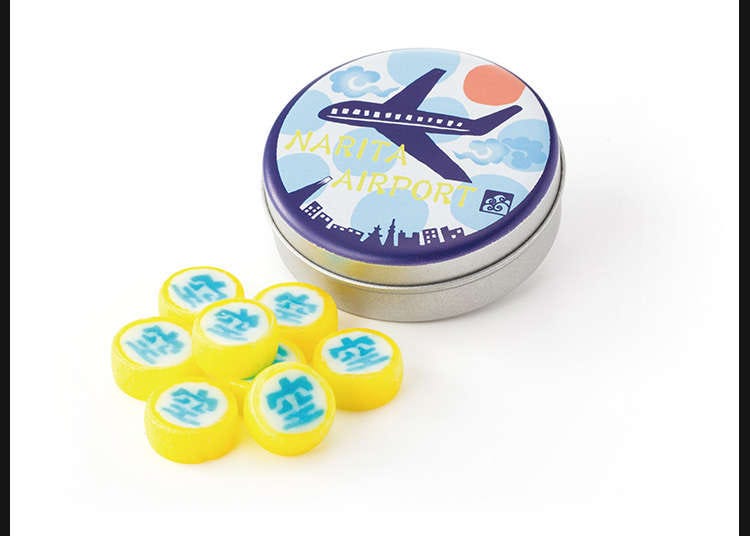 Jazz flows through the Yamatobutsu-ya Kaya shop, offering a colorful, modern take on accessories, socks, towels, and Japanese wrapping cloths called furoshiki. One of the most popular items is the "Kaya Can." There is a variety of these airport limited Kaya Cans, but among them is one that holds eight soda-flavored candies with the kanji for sky, "空" on them. Another variety is "Kaya Tabi," which is inspired by the shape of traditional Japanese tabi socks and are also very popular. Other candy with a wide assortment of traditional Japanese patterns, including items with a seasonal flair, can be purchased here.
倭物や カヤ((第1・2旅客ターミナルビル)

Address

Narita International Airport Terminal 2, 1-1 Furugome, Narita-City, Chiba 282-0004 Japan
Narita International Airport Limited Edition Pokémon Goods
For the fifth and final Narita original Japanese souvenir, we're off to an official Pokémon shop with a large lineup of original goods! Just seeing the character murals on the walls and lining the storefront is enough to excite any passerby. Pokémon collectors and fans will surely want to get their hands on the Narita-limited "Pilot Pikachu," wearing an official airport uniform with NRT (Narita) printed on it, as well as the accompanying Cabin Crew Pikachu. You could even get one for each of your friends. Whether you're a huge fan or just think Pikachu is cute, they're the perfect gift from Japan.
ポケモンストア

Address

Narita International Airport Terminal 2, 1-1 Furugome, Narita-City, Chiba 282-0004 Japan
*This information is from the time of this article's publication.
*Prices and options mentioned are subject to change.
*Unless stated otherwise, all prices include tax.