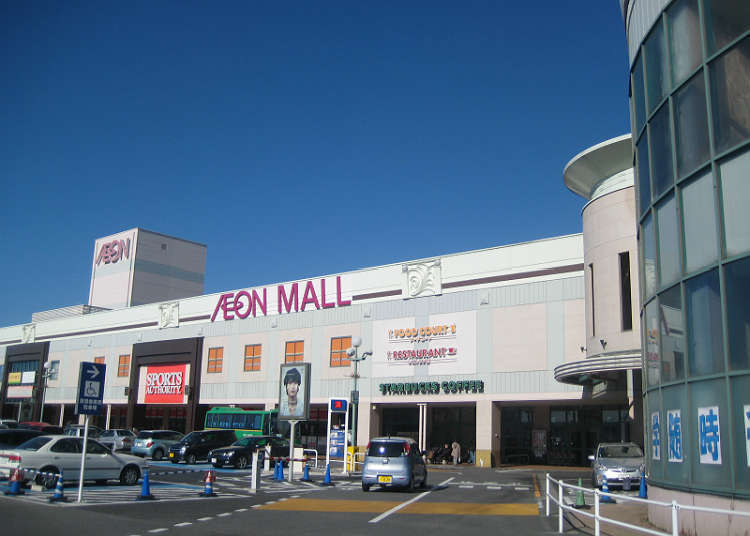 There are two shopping malls that are accessible by an airport limousine bus from the Narita International Airport. Don't just sit around during your layover, go out to look for some great deals!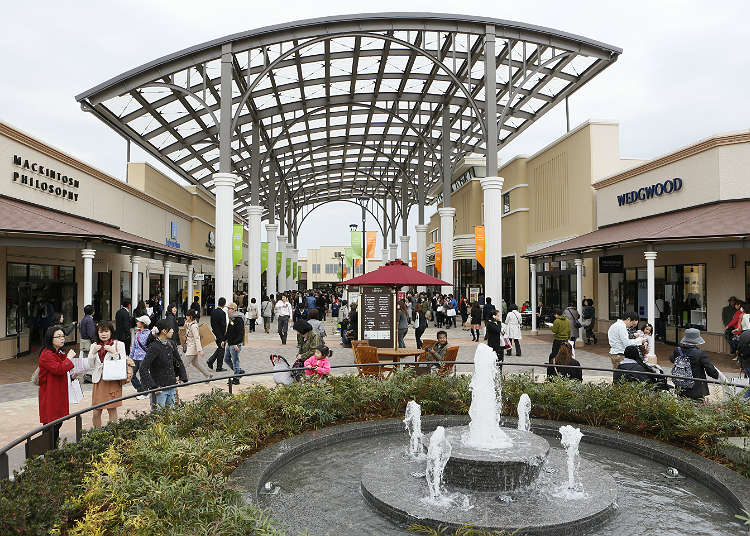 The outlet mall introduced American Art Deco, a representing art style of the 1930s, into its design. A sense of openness can be felt with many parasols placed on the wide passage. There are 183 stores in total as of January 2016, and the shopping area is zoned for fashion, tableware, food court, or grocery, so the mall is well-reputed as being very easy to shop at. There are stores such as Flight 001, the first outlet shop that handles travel goods in the world, and the popular brands of Hanes and Chums, which are their first entrance to the Japanese outlet retail. There are many items that are only available here as well.
Many kinds of food and sweets are also available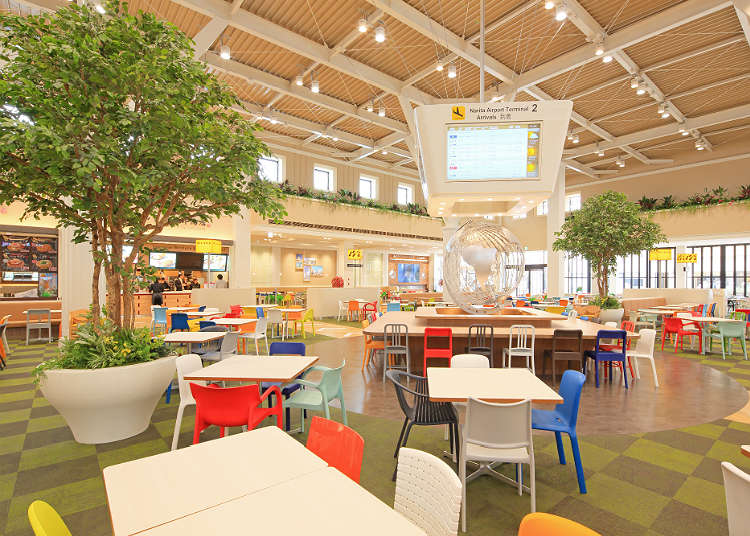 The food court in the mall has 800 seats. In its open space with a high ceiling, there are many types of dishes ready to be served, including Japanese, Western, and Chinese. You can also enjoy food or sweets outside the food court; a Japanese restaurant Dashidokoro Han'nari, where you can taste food that uses local ingredients produced in Chiba, and a Hawaiian cafe Hanao Cafe, whose menu includes pancakes with macadamia nut sauce, are particularly popular. Also, many people stand in line on weekends to get a dairy farm, Narita Yume Bokujo's soft ice cream, made with fresh milk that is delivered directly from the farm or popcorn from the Garret Popcorn Shops, which is its second shop in Japan.
Many services are available for tourists from overseas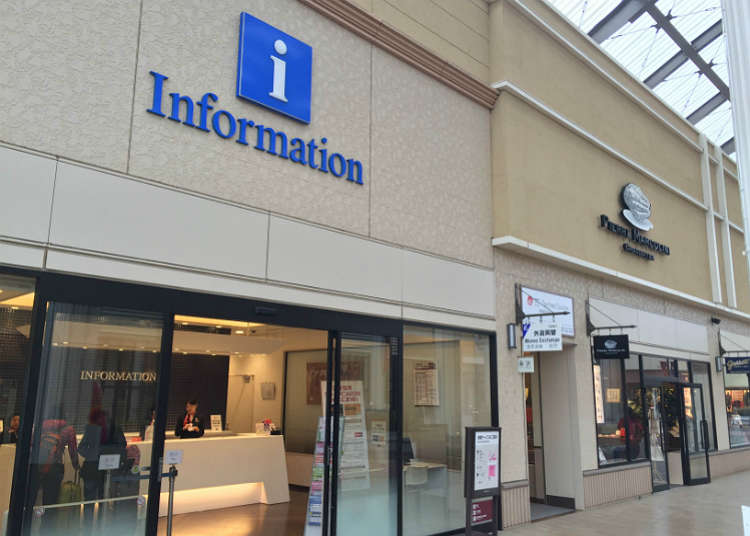 The Shisui Premium Outlets focuses its efforts on accommodating foreign customers since it is located close to the airport. Staff members who can speak English and Chinese are always at the information desk. The floor guides are prepared to help in four languages, including Korean and Thai; a duty-free office, a currency exchange machine, and a prayer room are placed; and a UnionPay card settlement service and free public Wi-Fi are available. The mall also provides information on the flights departing or arriving at Narita Airport.
An express bus is convenient for the access from Narita Airport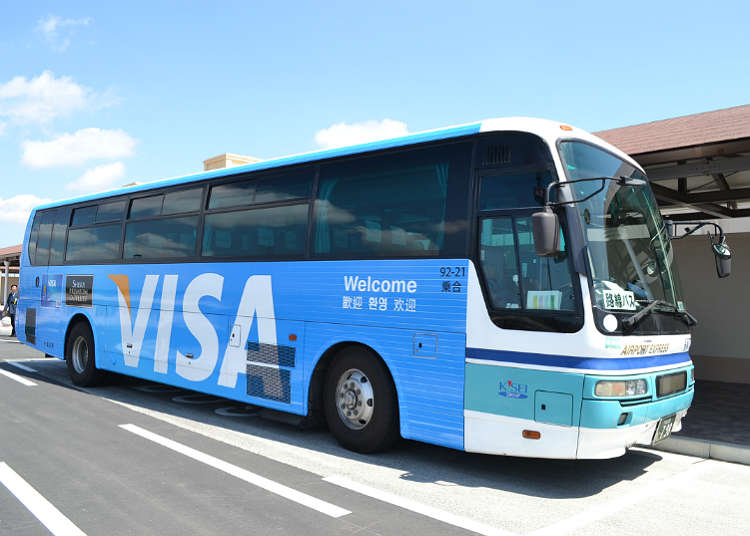 Taking an express bus is a convenient way to access the Shisui Premium Outlets. The buses make 18 round trips a day from Terminal 1 (from bus stop No. 30) and Terminal 2 (from bus stops No. 13 and No. 3). It takes about 15 to 20 minutes. Also, you can ride a train for about 20 minutes from the Keisei Narita Airport Station to the Keisei Shisui Station and take a bus for another 18 minutes.
Address

2-4-1, Iizumi, Shisui-machi, Inba-gun, Chiba, 285-0912
View Map

Nearest Station

Shisui Station (JR Narita Line)
18 minutes by bus


Phone Number

043-481-6160
AEON Mall Narita, where everything is available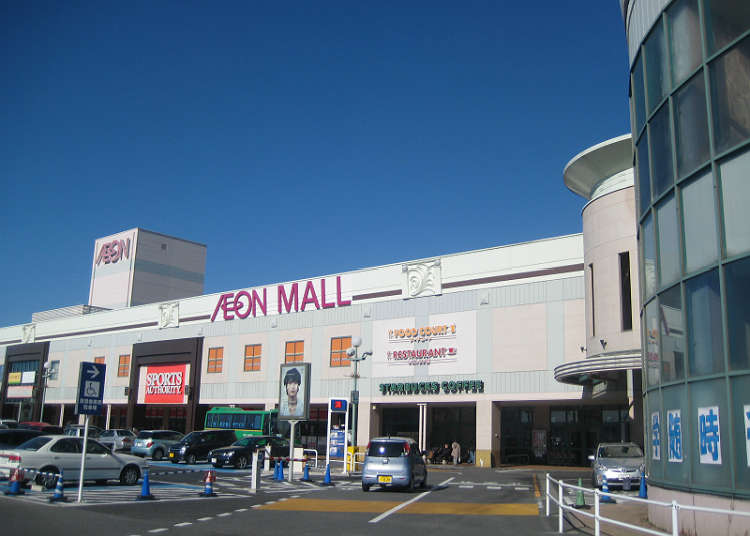 This is a large shopping mall located close to the Narita Airport. It has 174 stores that cover dining, clothing, living and entertainment, and includes a supermarket, fashion stores, household goods retailers, and a variety of restaurants. It is popular for being a place where you can find any items you want. At the event plazas situated sparsely in the building, events that include special sales promotions for a collection of delicious food from all over the country and music concerts are held. At a food court that gathers 12 food vendors, you can enjoy a variety of Japanese, Western, or Chinese dishes and sweets such as ice cream and doughnuts. There is a nursing room and a kids' area as well.
Many services are available for tourists from overseas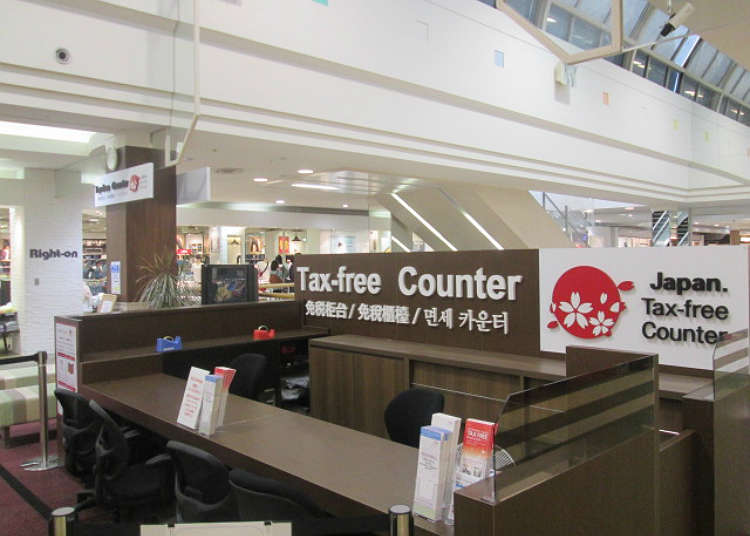 Many foreign tourists and flight crew visit this mall as it is conveniently located for visitors coming from or going to the Narita Airport. At the two information desks in the building, mall-goers can consult staff members who speak English and Chinese, or find mall floor guides in multiple languages. Wi-Fi service is available and free in all areas, and the place is equipped with a currency exchange machine. At the grocery section on the first floor, cardboard boxes for packaging are offered as there are many customers who stop by before leaving for their countries. Also, formerly hand-written duty-free forms are now in electronic forms, making the process smoother.
Go to the grocery section for a bulk purchase of souvenir items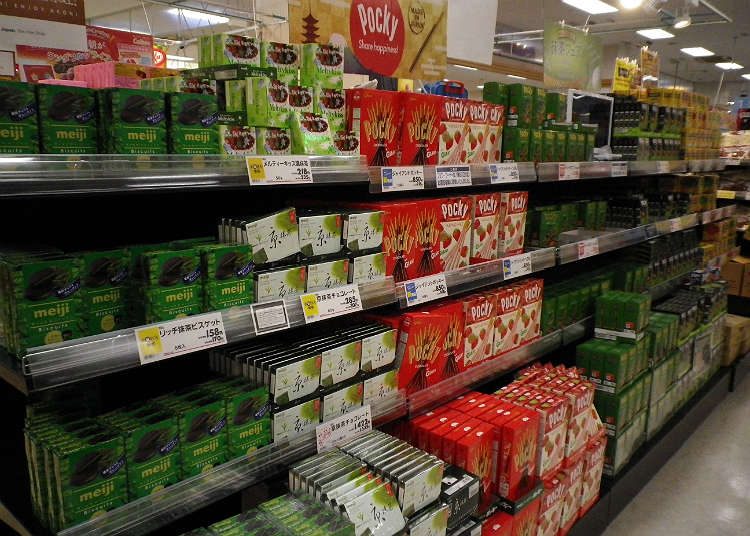 Boxed snacks such as KitKat and Pocky are loved as souvenirs. At the grocery section on the first floor of the AEON mall, many varieties of snacks with good reputations are displayed. Besides the snacks, there are many items that would be well-received as souvenirs, including Japanese tea, Japanese sake rice wine, stationery, and cosmetics.
Taking an airport shuttle bus from the airport is the convenient way to access the mall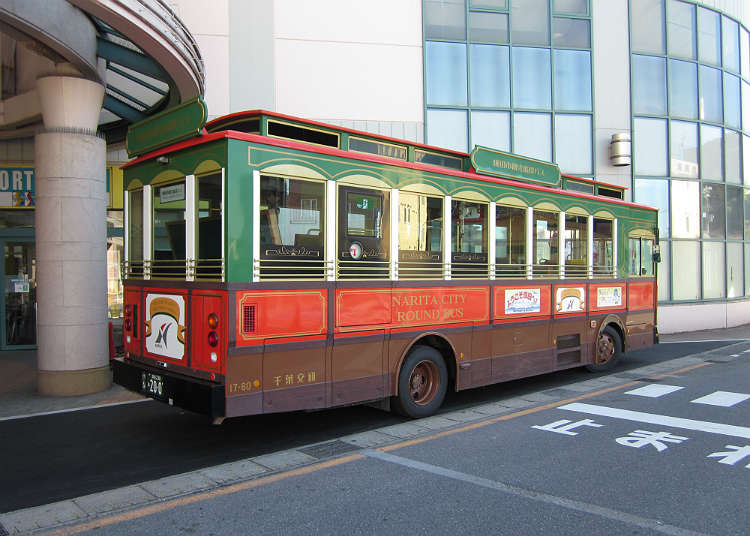 Airport shuttle buses are operated to make seven trips a day from the Concourse No. 30 at the Terminal 1 and the Concourse No. 3 at the Terminal 2. It takes about 20 minutes to get to the mall. You can also take the Keisei Dentetsu train from the Narita Airport Station to the Narita Station and then get on a bus that goes directly to the mall from the Concourse No. 6 of the Keisei Dentetsu Narita Station. The bus leaves every 15 minutes.
Address

24, Wing Tsuchiya, Narita-shi, Chiba, 286-0029
View Map

Nearest Station

Narita Station (JR Narita Line)


Phone Number

0476-23-8282
*This information is from the time of this article's publication.
*Prices and options mentioned are subject to change.
*Unless stated otherwise, all prices include tax.