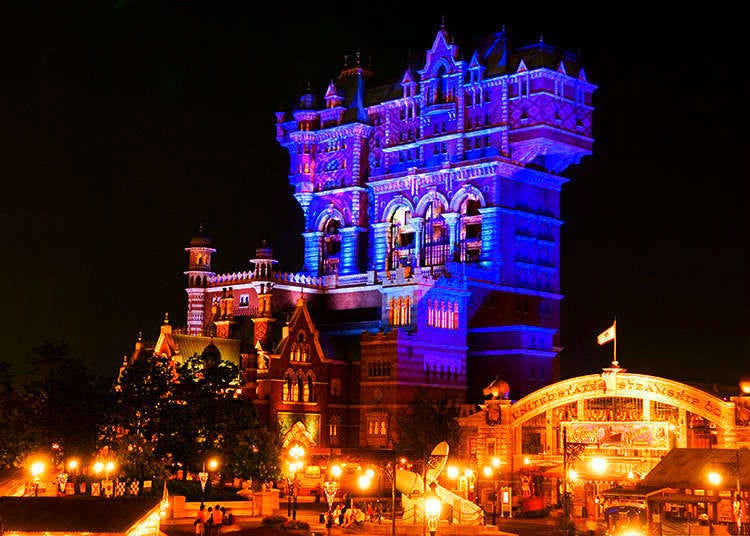 Tokyo DisneySea(R) was created with inspirations from stories and legends related to the sea. Do you know that a Disney theme park with the sea as its theme exists only in Japan? Here, we will introduce you some points to check before you go to the world of imagination presented by the Disney and their friends.

(C)Disney
Take a commemorative photo in front of DisneySea Aquasphere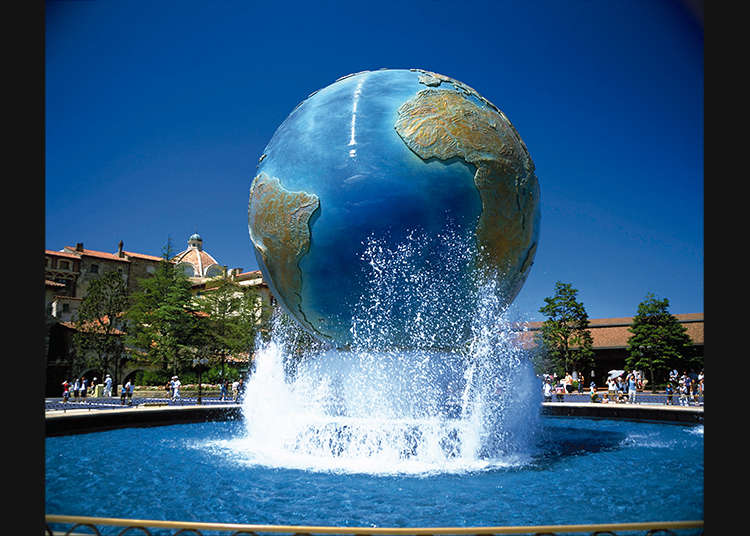 As you go in to the park, the first thing comes into your view is Aquasphere, the symbol of Tokyo DisneySea . In this area, you will be welcomed by Disney characters. You don't know who you will be greeted by until you get there.
Aquasphere
アクアスフィア
Three Recommended Attractions
Tokyo DisneySea , located right next to Tokyo DisneyLand(R) and facing Tokyo Bay, consists of 7 ports. Each theme port has attractions with various elaborate presentations. Here are 3 highly recommended attractions to experience when you are in Tokyo DisneySea.
As you go through the entrance formed as the Toy Story's main character Woody's wide open mouth, you'll find yourself becoming the same size as the toys around you! Enjoy the shooting game of the toy world under a bed.
(C)Disney/Pixar
Toy Story Mania!
トイ・ストーリー・マニア!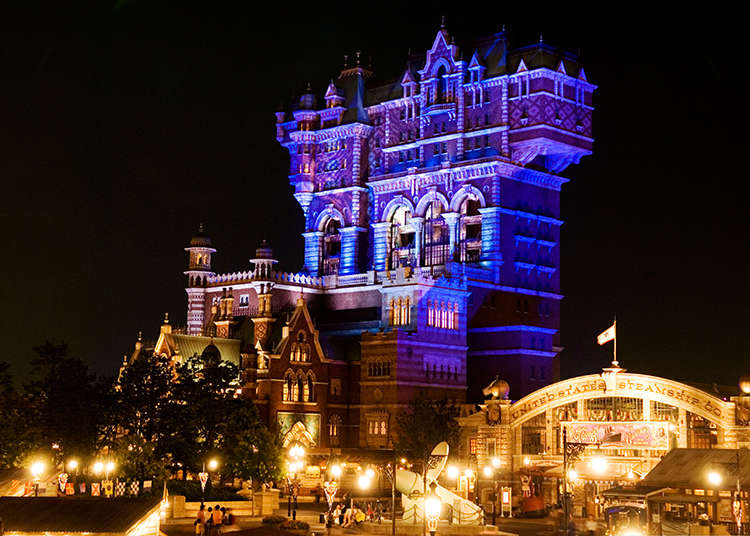 The story takes place in New York in 1912. The hotel has been called Tower of Terror since the owner of the hotel mysteriously disappeared in 1899. Guests on the tour take the elevator to the top floor, where a thrill of horror awaits. This is a popular thrill attraction which makes many people scream.
Tower of Terror
タワー・オブ・テラー
This is a roller coaster type attraction going through the crumbling excavation site for stone statues of ancient gods at an extreme speed. The thrilling flips may make you addicted to this!
Raging Spirits
レイジングスピリッツ
Wondrous Shows and Extravagant Parades that you shouldn't miss!
Mediterranean Harbor, one of the theme ports, is the center of the various shows and parades. The splendid live entertainments are so attractive that they raise the spirit of adventure in you and makes you want to go on a real voyage.
Enjoy the night with Fantasmic!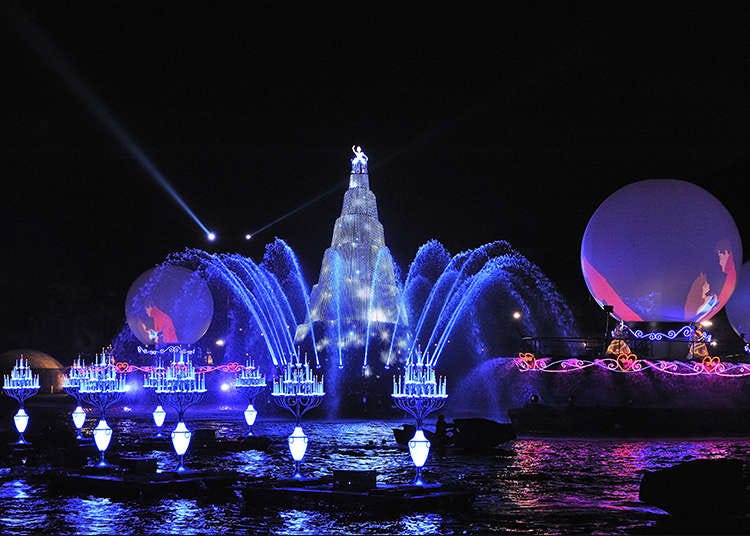 Performed at night in the Mediterranean Harbor, it is a magnificent night entertainment in which Micky who became a Sorcerer's Apprentice starts creating a fantastic world with the power of imagination. You can enjoy the powerful fantastic world created on a huge water screen with special effects using laser beams, flames, and light.
Fantasmic!
ファンタズミック!
Happiness on High, flowers of light blooming in the sky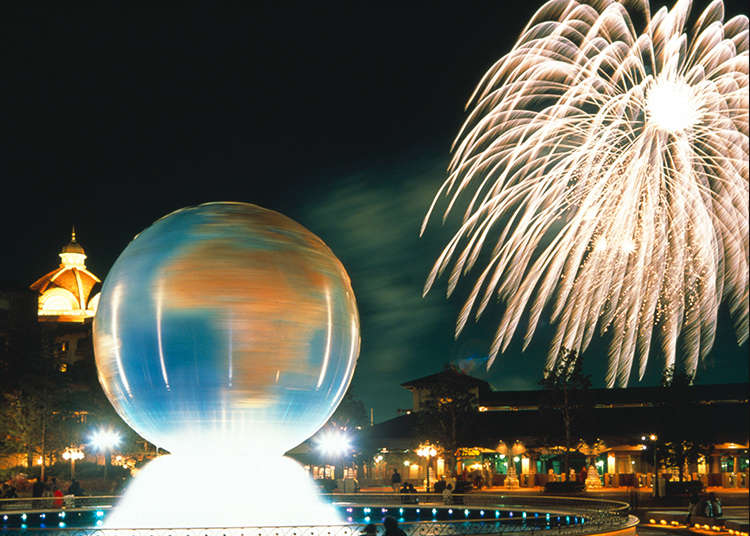 Fireworks go up, filling the night sky with all the memories of the day. Fireworks and the impressive accompanying music make up a fantastic sight and give you an unforgettable memory.
Happiness On High
ハピネス・オン・ハイ
Enjoy eating the popular take-out food as you walk around
In addition to the shows, the parades and the attractions, they also provide good gourmet spots in Tokyo DisneySea . We will introduce you some of the wide-ranging take-out food you can purchase at food wagons and restaurants.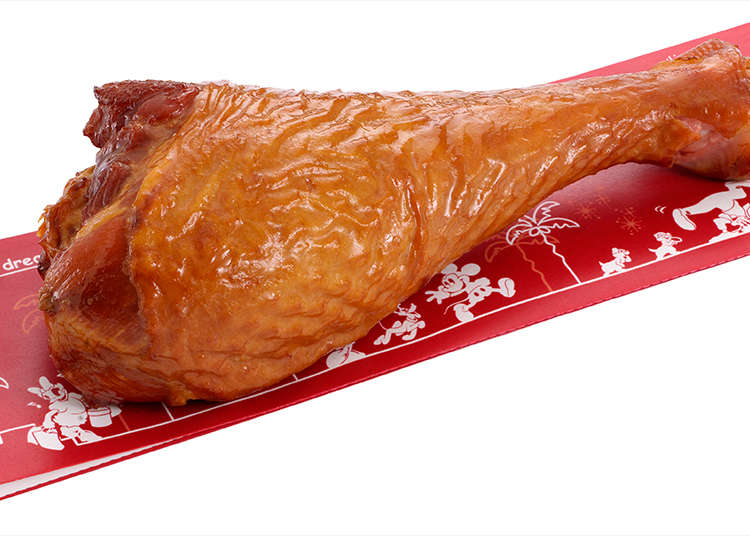 At Refrescos, a restaurant with a concept of a courtyard of a fortress, they also serve alcohol. The smoked turkey legs is especially recommended. Enjoy the slowly smoked authentic taste!
Refrescos
リフレスコス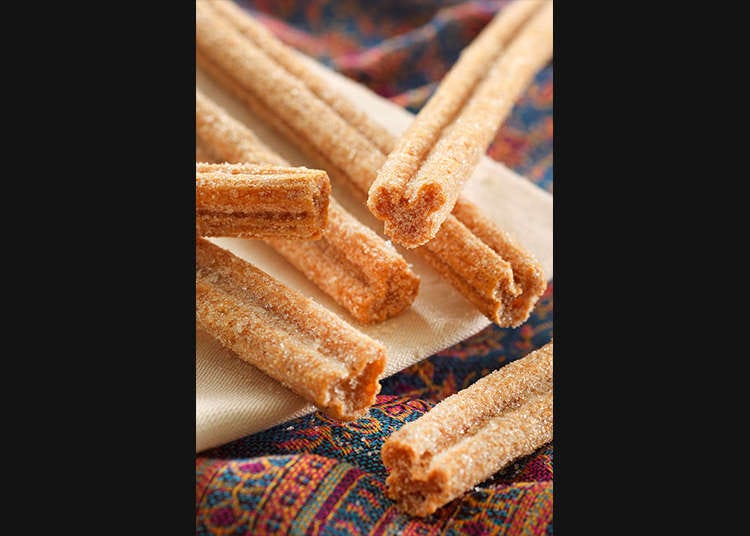 The best food for eating while walking is the Churro, which has become as popular as popcorn. Don't forget to check the section which is shaped like Mickey's face.
Open Sesame
オープンセサミ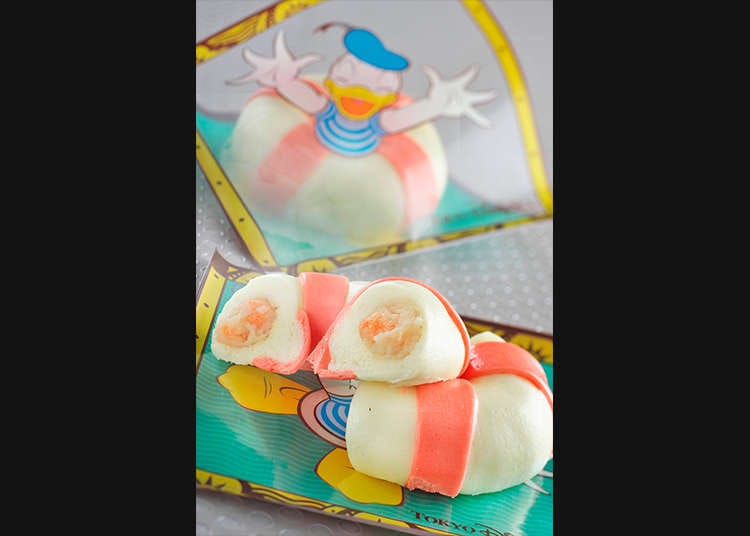 You can enjoy Chinese steamed buns in the shape of a swimming ring from the wagon in Port Discovery, the theme port describing a future town. You will sure be impressed by the tender and chewy texture of the shrimps!
Seaside Snack
シーサイドスナック
Things you want to buy to take home for souvenirs
Gifts and goods available in Tokyo DisneySea are rich in variety. One of the best part of shopping there is the excitement of looking at the merchandise. Here are some recommended souvenirs for your family, friends, and yourself.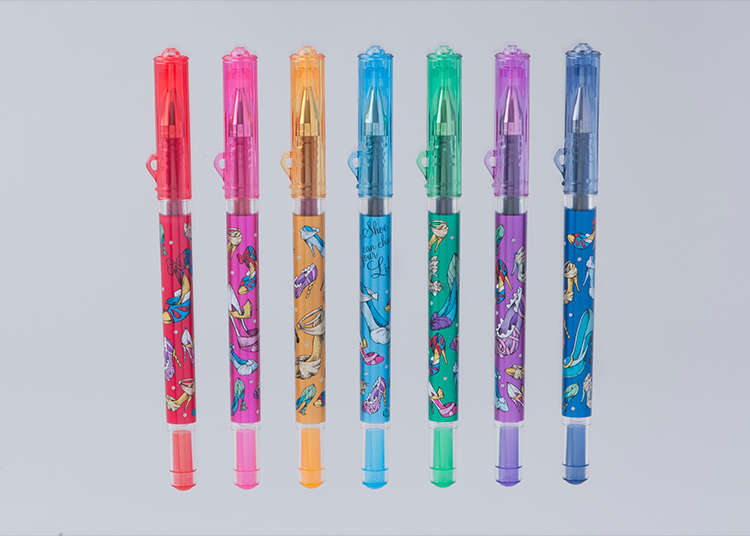 A standard souvenir from Tokyo Disney Resort is stationery. Among them, colored pen sets are popular. Find your favorite from the wide variety.
Il Postino Stationery
イル・ポスティーノ・ステーショナリー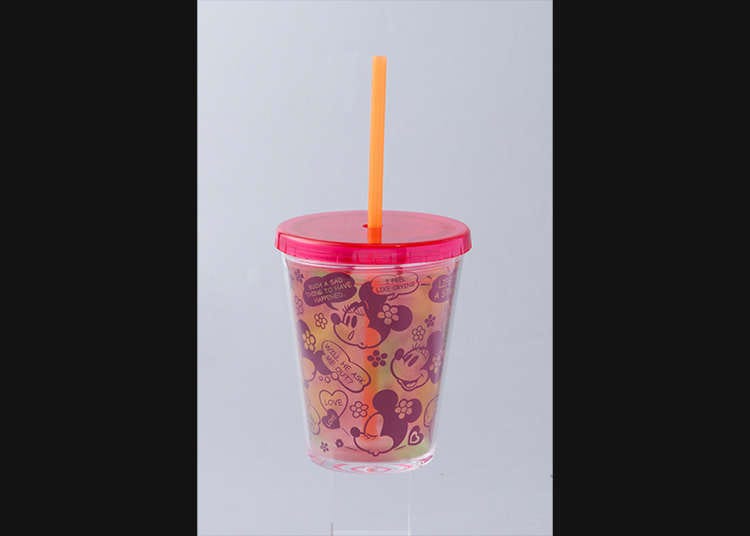 Items which can make your meal time more enjoyable are also recommended for souvenirs. Cups with a straw are very popular among children.
Venezian Carnival Market
ヴェネツィアン・カーニバル・マーケット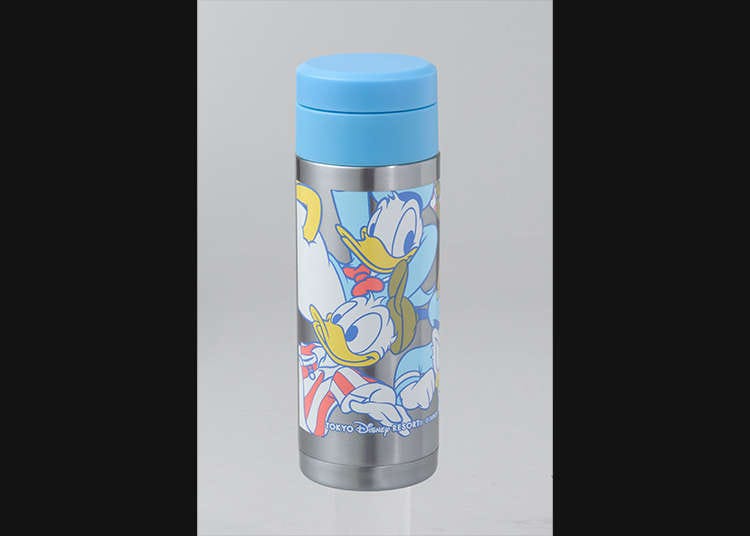 You should get home goods for yourself which makes your everyday life enjoyable. They vary from colorful and stylish ones to simple and chic ones. You might want to take a drink bottle with your favorite character everywhere with you.
Villa Donald Homeshop
ヴィラ・ドナルド・ホームショップ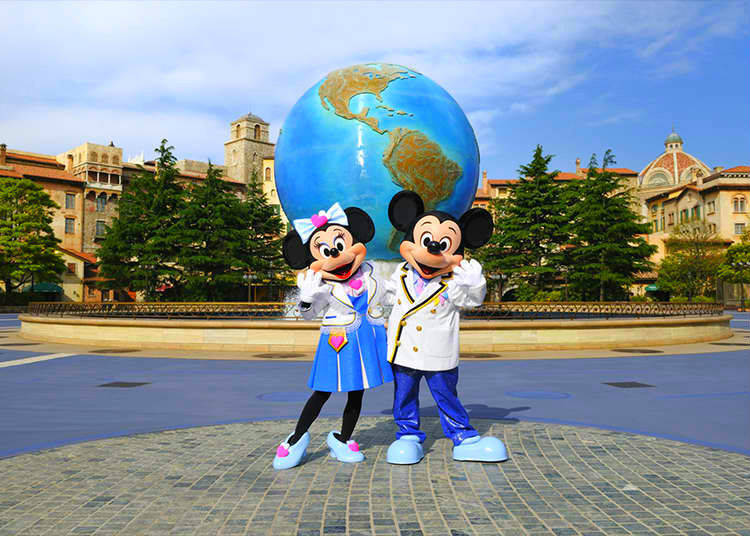 Tokyo DisneySea is the only Disney theme park with the sea as its theme. As you visit 7 ports, you can experience exciting adventures and romantic stories. Your visit to Tokyo DisneySea will make your stay in Japan more brilliant and memorable for you.
Address

1-1, Maihama, Urayasu-shi, Chiba, 279-0031
View Map

Nearest Station

Maihama Station (JR Keiyo Line)
13 minutes on foot


Phone Number

0570-00-8632
Restaurants in the area around Tokyo DisneySea
Tsukijitamazushi Maihamaikusupiariten

築地玉寿司 舞浜イクスピアリ店

Address

IKSPIARI 4F,1-4, Maihama, Urayasu-shi, Chiba, 279-0031


Nearest Station

Resort Gateway Station Station (Disney Resort Line)


Phone Number

047-305-5783
Asuka Shieratongurandetokyobeihoteruten

日本料理 飛鳥 シェラトン・グランデ・トーキョーベイ・ホテル店

Address

Sheraton Grande Tokyo bay hotel 2F,1-9, Maihama, Urayasu-shi, Chiba, 279-0031


Nearest Station

Bayside Station Station (Disney Resort Line)


Phone Number

047-316-5661
*This information is from the time of this article's publication.
*Prices and options mentioned are subject to change.
*Unless stated otherwise, all prices include tax.
Limited time offer: 10% discount coupons available now!