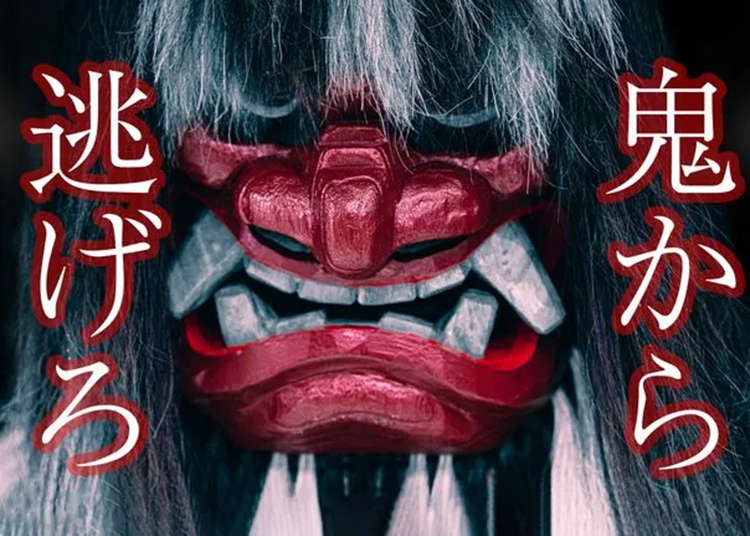 Nothing like being chased like a demon to get the blood pumping.


While visiting bustling cities like Tokyo and Osaka can make for a fun travel itinerary in Japan, the countryside has its fair share of activities, especially in summer: festivals, fireworks, and even...corn mazes full of demons?

▼ That's an intense intro for a corn maze.
VegePalette, a modern-day service that aids Japanese agriculture through the power of IT and data, has constructed a giant corn maze in Tsuruoka City, Yamagata Prefecture, situated in Japan's northeastern Tohoku Region. They've repurposed a soccer field just for the event that will be held every Sunday until September 3 with a limit of 36 participants per day.

▼ Here's an aerial view of the different courses.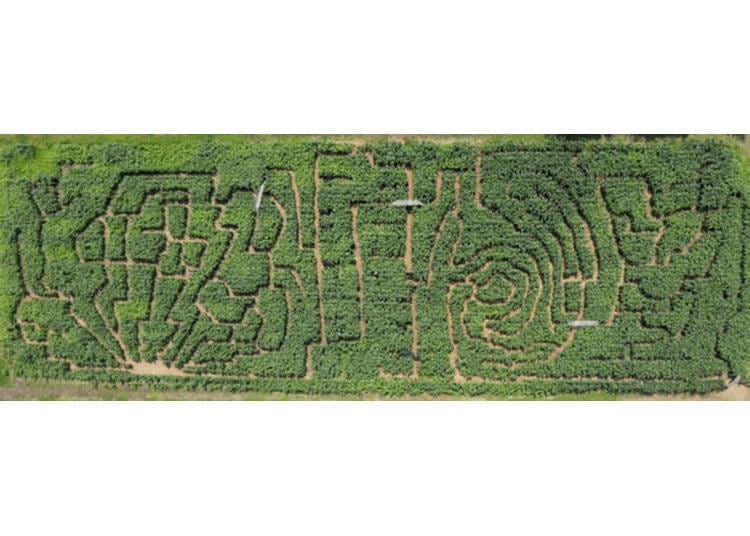 There are three different corn maze courses: a whirlpool-like swirling one, a labyrinth with plenty of tunnels, and the "endless branching" course that has four-way intersections throughout the whole maze. The best part? Around every corner will be oni (demons) waiting to tag you.

▼ VegePalette used some serious technology to design these courses, as shown in the video below.
All you need to do is pay 2,000 yen (US$14.05) per person, choose one of the three courses, and off you go, running for your life. The maze may be cancelled in case of bad weather, but otherwise, you're in for a riveting Sunday.

▼ Or it could end in total frustration. It's all about mindset...and sense of direction.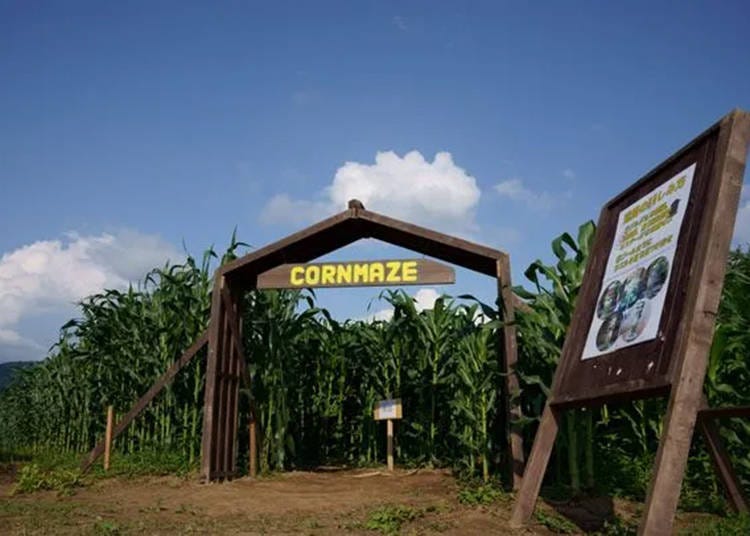 One word of advice from previous participants, though: play it safe and wear shoes that you're comfortable getting dirty. If the ground is muddy from rain the previous day, you could risk having a miserable time.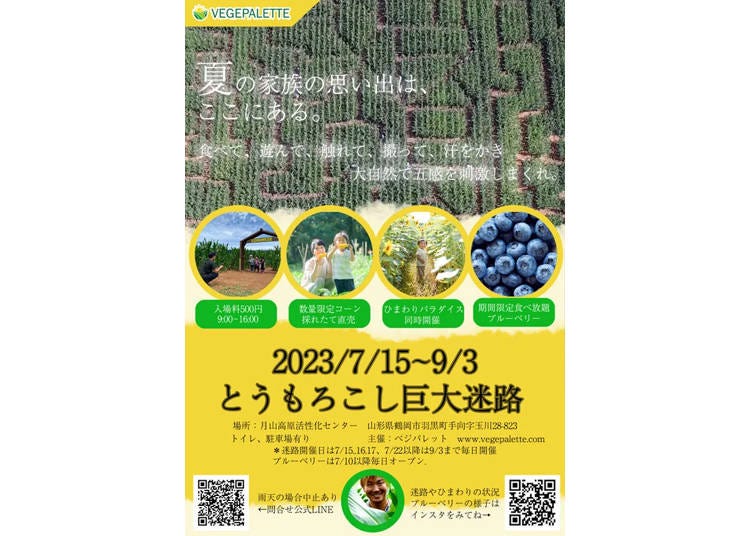 As shown in the promotional poster above, they're offering more than just a corn maze too! The farm also has other goodies to offer after the corn maze is over, like fresh summer corn, a sunflower field, and pick-your-own blueberries. Even if you can't make it to the corn maze, you can still enjoy a slice of Japanese country life!

Corn maze information
VegePalette Tsukiyama Kogen Center for Regional Development / 月山高原活性化センター
Address: Yamagata-ken, Tsuruoka-shi, Haguromachi Togetamagawa 28-823
山形県鶴岡市羽黒町手向字玉川28-823
Corn maze operates on every Sunday until September 3 from 8 a.m. – 9 a.m.
Farm is open 9 a.m. – 4 p.m.

Images and sources: @Press
Related stories
*This information is from the time of this article's publication.
*Prices and options mentioned are subject to change.
*Unless stated otherwise, all prices include tax.
Limited time offer: 10% discount coupons available now!