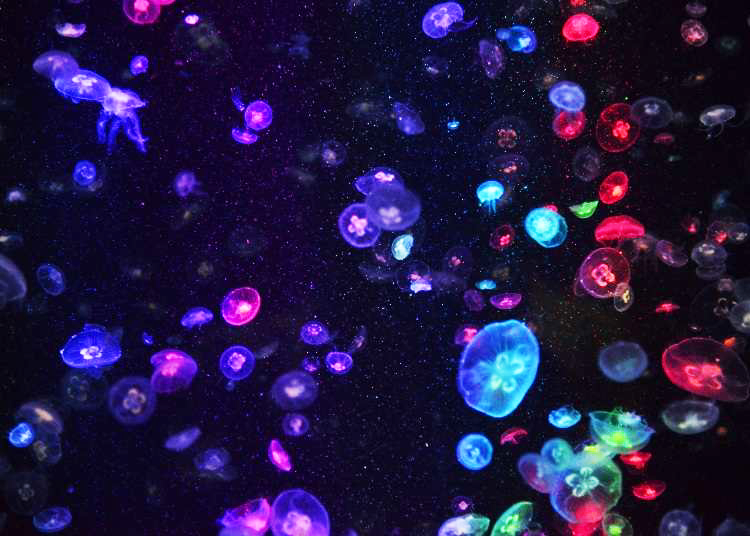 Kamo Aquarium, in Japan's northern Tohoku region, holds a Guinness World Record. What record is that, I hear you ask! Well, Tsuruoka City Kamo Aquarium holds the record for the highest number of jellyfish exhibits in the world.

That's right – this is possibly the best aquarium ever to immerse yourself in the floating, magical underwater world of our invertebrate friends!
Yamagata's "Jellyfish Aquarium" gets visitors from all over!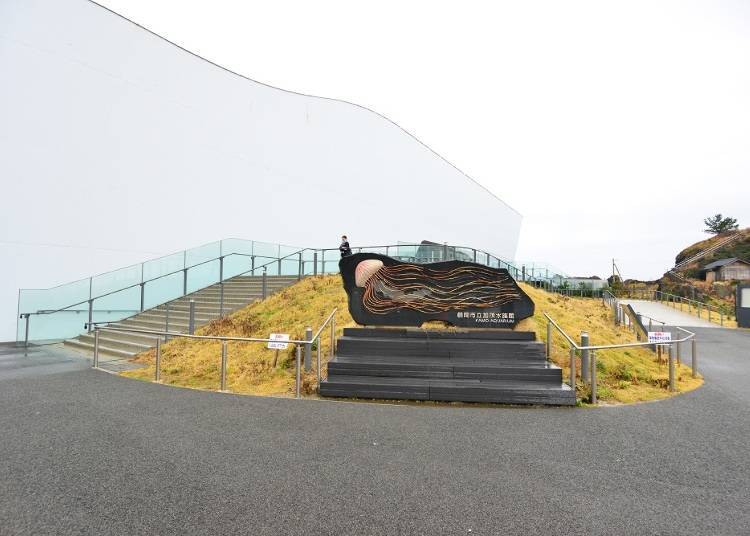 Tsuruoka City is a coastal town located in Yamagata Prefecture, and Kamo Aquarium itself is situated on a spectacular overlook of the magnificent Sea of Japan.

Opened in 1930 as "Yamagata Aquarium," Kamo Aquarium moved to its current location in Tsuruoka City in 1961. Throughout the 1960s, it was a popular destination with more than 200,000 visitors every year.

However, as larger aquariums opened in the surrounding area, and that number gradually decreased. By 1997, the total was drastically reduced to about 90,000!

However, a turning point came that year when a keeper who was preparing for a special coral exhibition found a baby jellyfish in a tank.

The decision was made to create a large jellyfish exhibition, which became very popular with visitors. Making the most of this opportunity, the Kamo Aquarium began its journey into jellyfish specialization.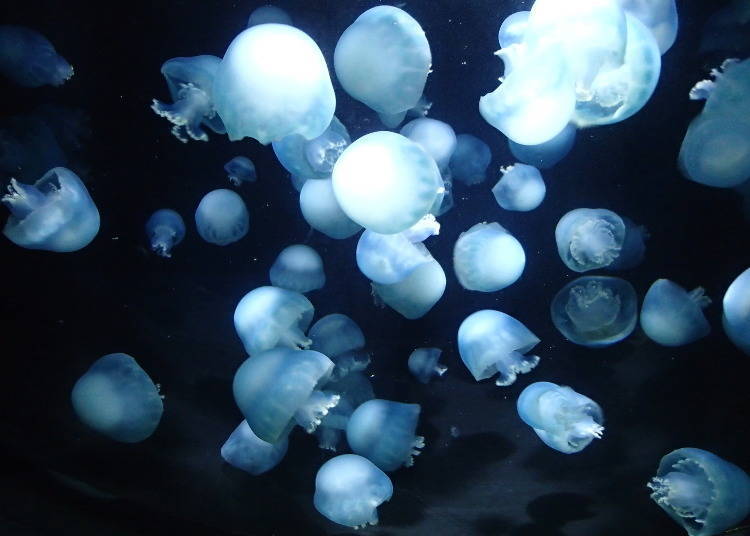 Using their own breeding methods, Kamo's number of jellyfish exhibitions was the highest in Japan by 2000. Mainly due to its unique jellyfish events, the aquarium attracted attention from all over the nation, and the number of visitors increased annually. The visitors were only more excited by the fact this aquarium had a surprisingly good range of food, too!

In 2005, Kamo Aquarium became the world leader in jellyfish exhibitions, and in June 2014, when the aquarium reopened after remodeling, the former director of the Berlin Zoo was on hand for the celebration. Currently, about 60 species of jellyfish are on display as the "jellyfish aquarium" continues to gain notoriety.
Inside Kamo Aquarium's Jellyfish Dream Theater - With 10,000 Jellyfish!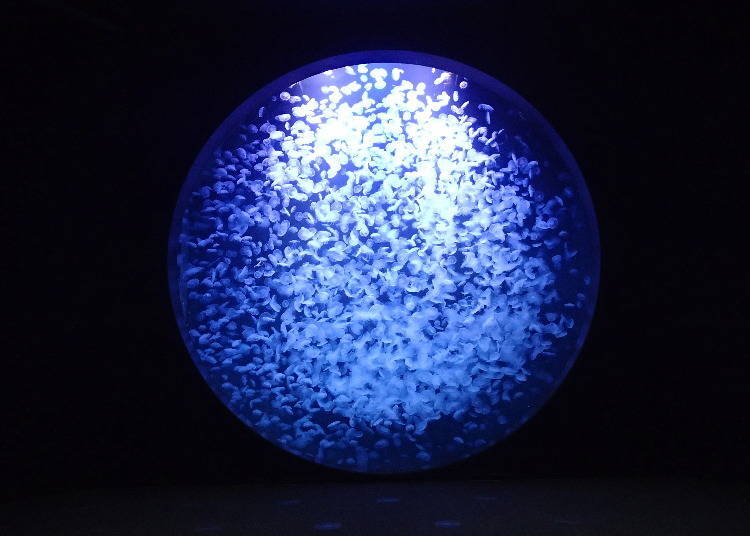 Kamo Aquarium's main attraction is the "Kuranetarium," which displays about 60 kinds of jellyfish from around the world.

This wide variety includes fascinating jellyfish, including the "Aka Jellyfish" with tentacles more than 2 meters in length, the "Kabuto Jellyfish" that reflects light and shines brightly, and the "Octopus Jellyfish" that looks like a small polka-dotted umbrella.

The hugely popular Jellyfish Dream Theater is one of the most popular exhibits in the Kuranetarium. In this 5-meter diameter aquarium, about 10,000 Moon Jellyfish gently float through the tank, creating a mesmerizing scene.

With the tank lights offering the only illumination in the darkened room, the jellyfish glow mysteriously. If you want a slow moment of quiet awe, sit in the viewing area in front of the aquarium, and enjoy the beautiful scene to your heart's content.
Learn About the Secret Lives of Jellyfish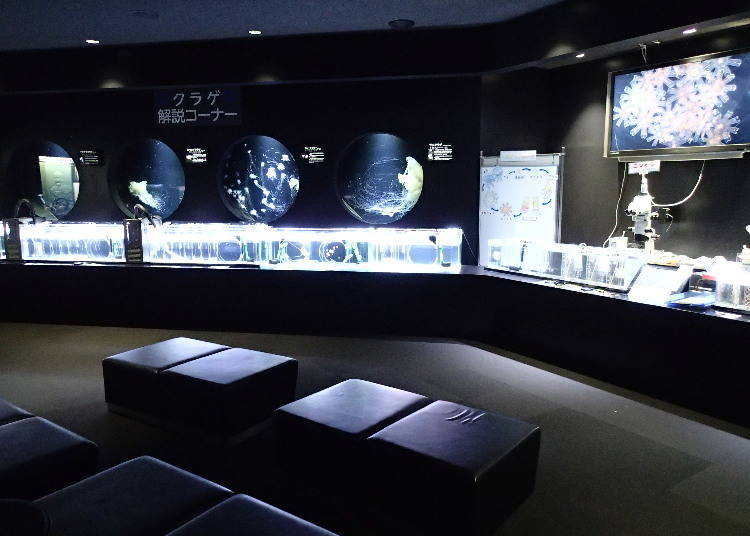 The educational Jellyfish Commentary Corner displays jellyfish at various stages of growth.

The Corner's "Jellyfish Story" program introduces the ecology of jellyfish four times a day (9:30, 11:00, 14:30, 16:00). Visitors can also learn about different jellyfish characteristics and how to distinguish them, so they can truly immerse themselves in the beautiful world of jellyfish.

The program also offers the opportunity to see how jellyfish eat up close and even touch them after listening to careful, expert instructions.
Kamo Aquarium Snacks and Souvenirs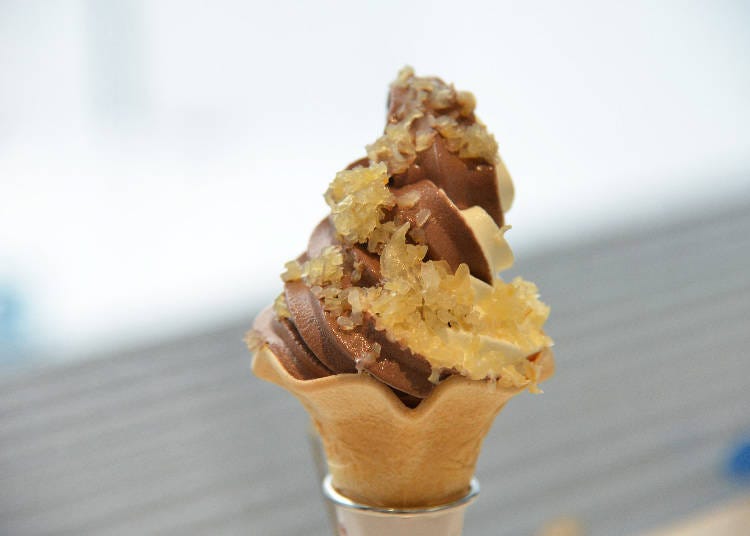 In addition to viewing the jellyfish, Kamo Aquarium also sells plenty of good food and fun souvenirs. There are two eating areas, including the entrance hall snack shop.

There you can try "Jellyfish Soft" (350 yen) – soft serve ice cream topped with finely cut jellyfish. There are three flavors: milk, chocolate, and mixed, all of which contrast with the crisp texture of the jellyfish.

At the Gyosho Dining Okimizuki restaurant, you can try jellyfish ramen (750 yen) or crisp jellyfish sashimi (500 yen) while overlooking the Japan Sea. Other non-jellyfish seafood dishes made with seasonal ingredients are also available so satisfy your tastes.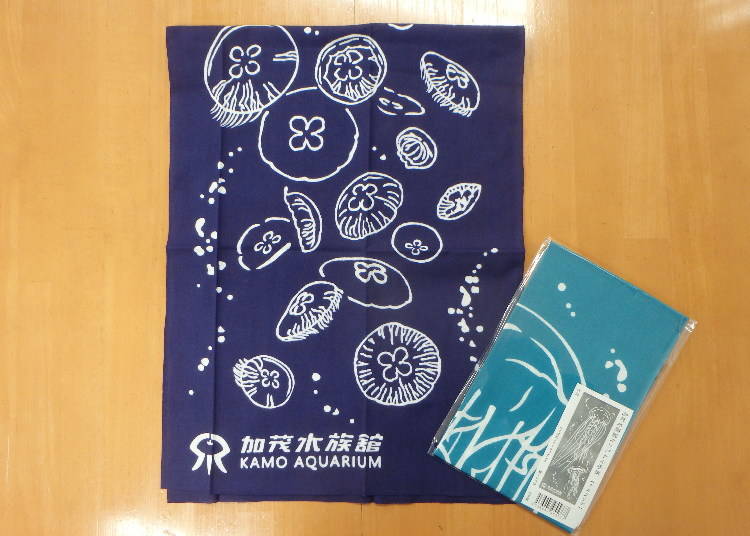 The most popular souvenir sold at Tsuruoka City Kamo Aquarium is the "jellyfish hand towel" (1,320 yen). Two designs are available: moon jellyfish (navy) and red jellyfish (green).

The "lifecycle t-shirt" (2,550 yen), which illustrates the jellyfish lifecycle, is also a hit with visitors.

A wide range of items like jellyfish stuffed animals, jellyfish-shaped ties, stationery, and sweets also make it easy to find your favorite souvenir.
Of course, it's not just jellyfish!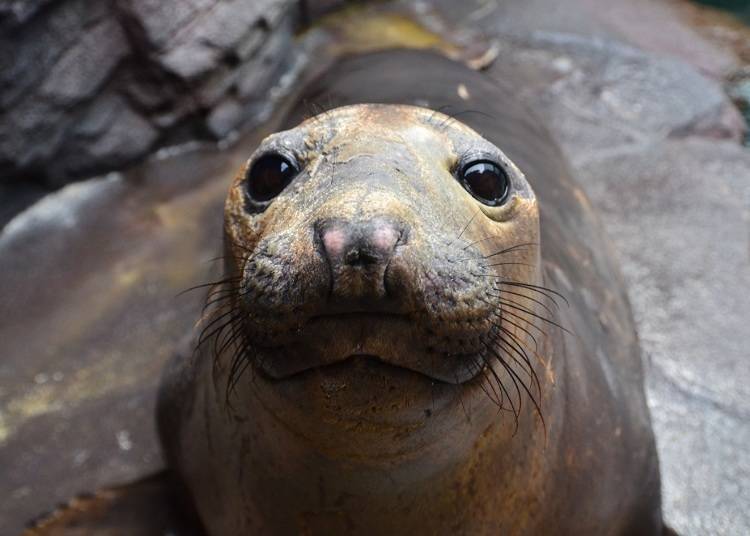 Kamo Aquarium is also home to a Seal Pool, where Harbor Seals and Northern Elephant Seals swim. The Shonai Freshwater Fish Tank is built to resemble a river in the Shonai region where Tsuruoka is located, while the Kids' Corner gives children the chance to touch starfish and hermit crabs.

From late March through November, shows featuring seas lions catching balls are a sight to see, and from December to mid-March, "backyard tours" (four times a day, ten people per tour) are also available.
It takes about four hours from Tokyo Station to Tsuruoka City, using the JR Joetsu Shinkansen and the limited express "Inaho." After getting off at JR Tsuruoka Station, Kamo Aquarium is reachable by car or bus. The Shonai Kotsu bus bound for Yunohama Onsen (via Kamo) departing from JR Tsuruoka Station takes about 35 minutes and will stop right in front of the Kamo Aquarium.

However, buses are infrequent, so it's pertinent to check in advance, as departure times are about once every 1 to 2 hours on weekdays and even less frequently on weekends and holidays. Finally, please note that buses on the "via Zenpoji Temple" route do not stop at the aquarium. If you rent a car, the drive from JR Tsuruoka Station takes about 30 minutes.

The aquarium exhibitions are mainly in Japanese, but information pamphlets are available in English and Chinese (traditional), and the official website is also available in English.

The gentle movements of jellyfish can have a soothing effect - be sure to visit the world's largest jellyfish aquarium, Tsuruoka City Kamo Aquarium!

Text by: SHOE PRESs
Tsuruoka City Kamo Aquarium

鶴岡市立加茂水族館

Address

997-1206 Yamagata Prefecture, Tsuruoka City Imaizumi Okubo 657-1, JAPAN

Phone Number

0235-33-3036

Hours: 9:00 - 17:00 (until 17:30 in summer), admission until 30 minutes before closing
Admission: Adults 1,000 yen, elementary and junior high school students 500 yen, free for infants
*This information is from the time of this article's publication.
*Prices and options mentioned are subject to change.
*Unless stated otherwise, all prices include tax.
Limited time offer: 10% discount coupons available now!