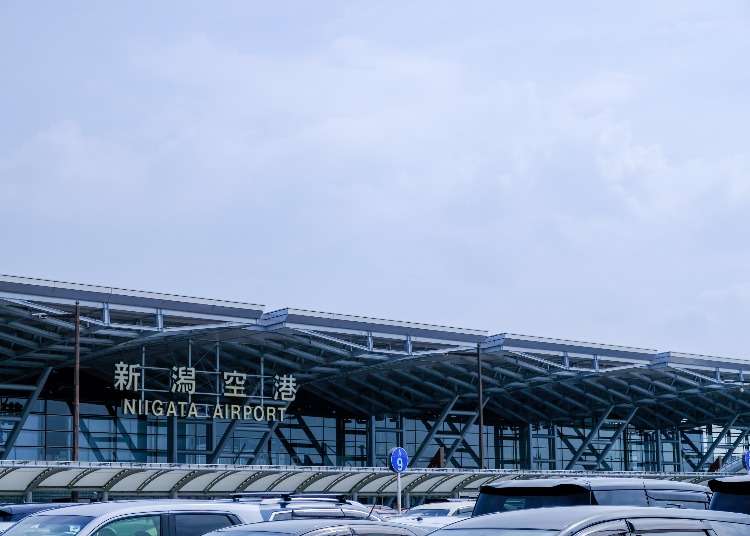 Niigata Airport (KIJ), the gateway to the sky, welcomes you to this nature-rich prefecture. But before you head out to see the sights, take a look at some of the best places to enjoy right inside the Niigata Airport!
Niigata Airport (KIJ): Entrance from Asia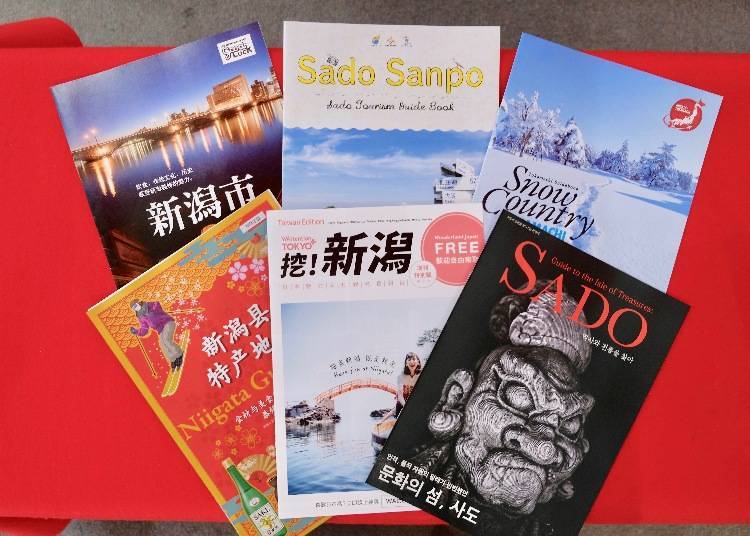 Niigata Prefecture faces the Sea of Japan and is close to China, South Korea, and Russia, so many foreign tourists use it as an aerial gateway to northern Japan.

It also operates direct flights to and from various cities in Asia including Seoul, Shanghai, Taipei, and Harbin. Many people heading to major cities such as Tokyo and Osaka come through Niigata. For this reason, many pamphlets in English, Chinese Simplified, Traditional Chinese, Korean, and more are also easily found all around the airport.

Here are some spots that are popular with tourists at Niigata Airport! First up is the "Observation/Pick-up Deck" where you can watch the airplanes.
Observation and Pick-up Deck: Watch Planes Come and Go!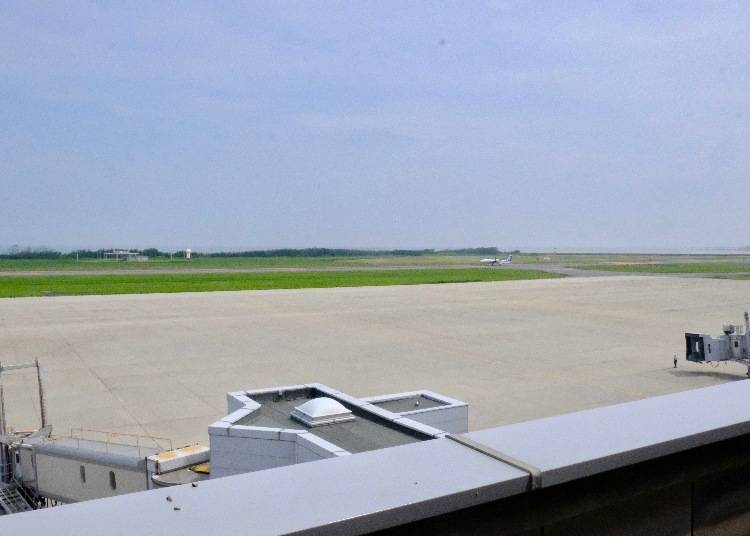 On the 4th floor of the top floor is the Observation/Pick-up Deck where you can watch the planes take off and land.

The entrance to the deck is right by the escalator. Pay a small fee at the gate (adult entry: 100 yen, tax included) and head to the deck, where you will be greeted by the 2,500 meter runway that stretches out right before your eyes. After being impressed by the size of the runway, no sooner do you catch your breath before an incoming plane flies overhead and takes it away again!

Being able to watch the airfield without so much as a glass window blocking you is amazing, and you can clearly hear the loud roar of the planes ringing in your ears.
Airium Lounge: Take a Break in Style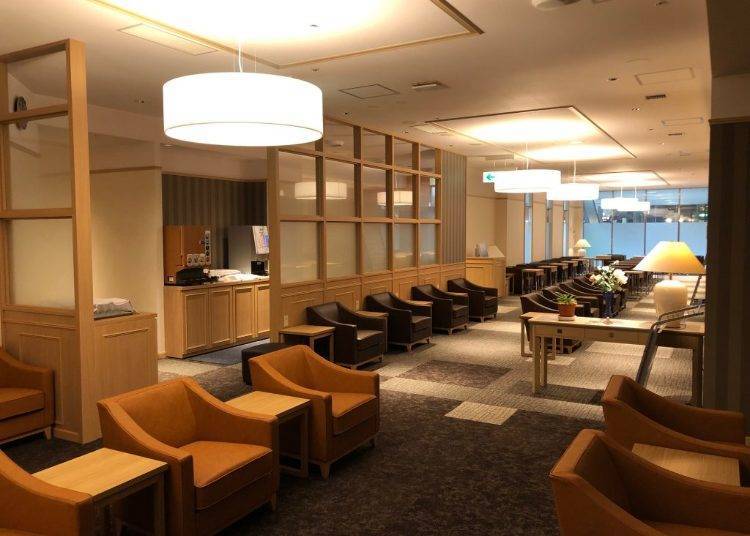 (C) Niigata Airport Building Corporation
This is a paid-entry lounge where you can watch the runway from an indoor, relaxing atmosphere. If you have an affiliated gold card and a same-day airline ticket, you can enter for free for up to 2 hours. A variety of soft drinks are available, as well as newspapers and magazines for your perusal. It is the perfect place for those who want to take a break in a calm setting before or after a flight.
Niigata Airport Photo Spot: Looking Back on Travel Memories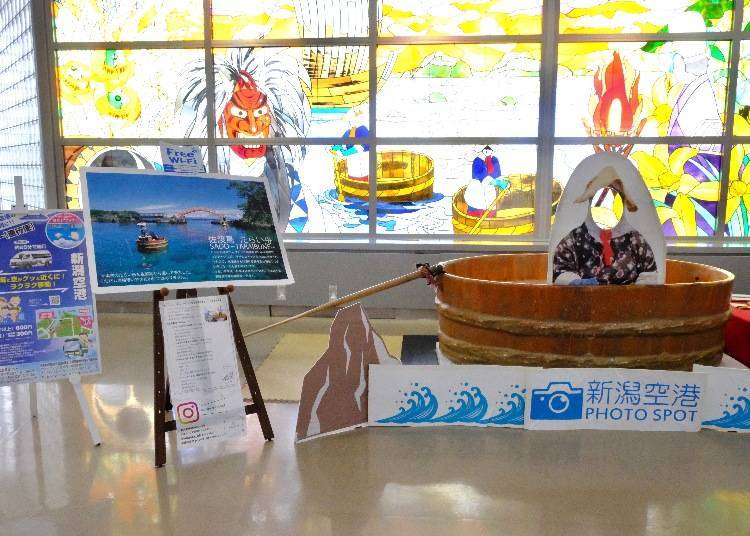 There are various photo spots in Niigata Airport. Many are made in the image of popular tourist destinations of Niigata Prefecture, including as the "tarai-bune" boat experience on Sado Island, "Niigata Furumachi Geisha," where you can enjoy Japanese dance and seafood, and koi fish, also nicknamed "swimming gems."

The tarai-bune photo spot is especially popular with foreign tourist, many who have visited for themselves at Sado. It seems like a great way to relive and recreate the unforgettable memories of the places you have traveled.
Sushi Kanesei: Delicious Japanese Sushi!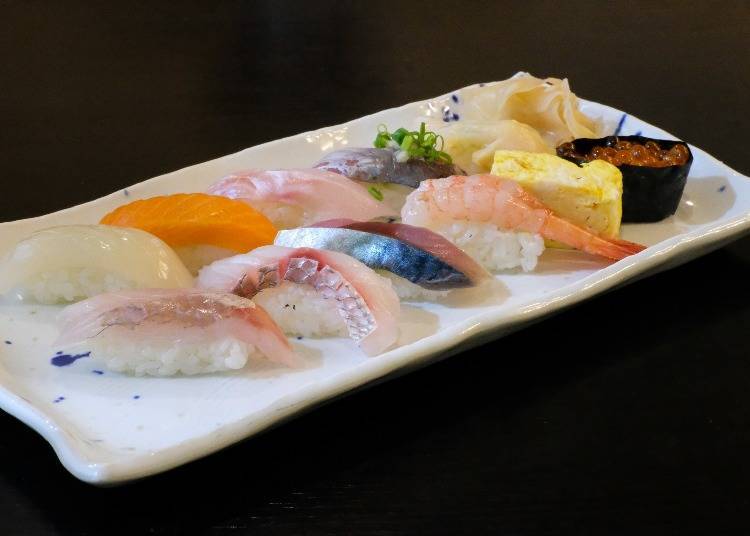 When it comes to Japanese food, the first thing that comes to mind is probably sushi! Sushi Kanesei is a long-standing restaurant near the entrance of the 3rd floor restaurant area, and has welcomed foreign tourists since 1996. Our recommendation is the "Nihon Umi no Sachi" (Japanese Seafood), (2,800 yen, tax included).

The Sea of Japan is a common name for the side of the Asian sea where the Japanese archipelago sits. It is said that there are many white fish caught in this area. Although it may vary depending on season, the production area mainly uses fish caught directly in Niigata.

The menu is in Japanese, but if you don't understand Japanese, you can simply indicate your preference using the sample sushi displayed in front of the store. Of course, the rice used is also from Niigata Prefecture. Please stop by and try Niigata's best sushi, made with only the best Niigata fish and Niigata rice.
寿し かね清

Address

3710 Matsuhamacho, Higashi-ku, Niigata-shi. Niigata Airport Bldg. 3F

Phone Number

025-270-0051

Business Hours: 11:00AM~7:00PM
Regular Holidays: None
Suzakaya Soba: Enjoy Niigata's Unique Soba Right in the Airport!
"Hegi-soba" is another specialty Niigata dish. Hegi-soba is a kind of buckwheat noodle made with funori, a type of seaweed. It has a strong crunch and a smooth texture. Japanese soba noodles are eaten with tsuyu, a soup broth, in a small bowl and topped with a leek and wasabi. The soba is most deliciously enjoyed when mixed inside the tsuyu. You may also want to order a the tempura platter which includes shrimp and vegetable tempura to share with everyone if visiting as a group. When visiting Niigata, please enjoy these local cuisines, hegi-soba and tempura, together!
須坂屋そば

Address

3710 Matsuhamacho, Higashi-ku, Niigata-shi. Niigata Airport Bldg. 3F

Phone Number

025-270-6588

Business Hours: 10:30AM~7:30PM
Regular Holidays: None
Acacia: Recommended products to buy in Niigata!
For souvenir shopping, visit Acacia, where you will find all kinds of gifts from various places around Niigata.

This souvenir shop sells all things Niigata, including sweets, crafts, rice, sake and more. Today we asked the shop manager Mr. Hokari for his recommended souvenirs for tourists!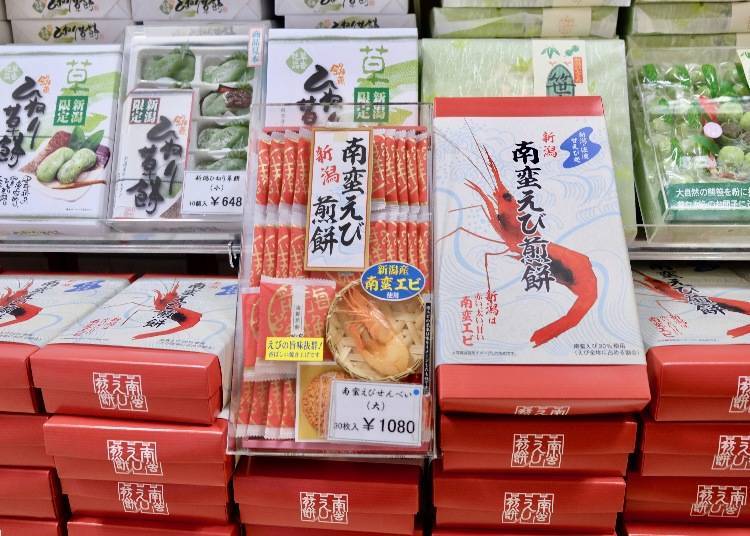 The first recommendation is the Niigata Nanban Shrimp Senbei (1,080 yen for 30 packs, tax included). Niigata's bright red shrimps have become known as "Nanban ebi." This dish uses the whole body of the shrimp, from head to tail. With a crunchy texture, the shrimp flavor spreads generously through your mouth with each bite.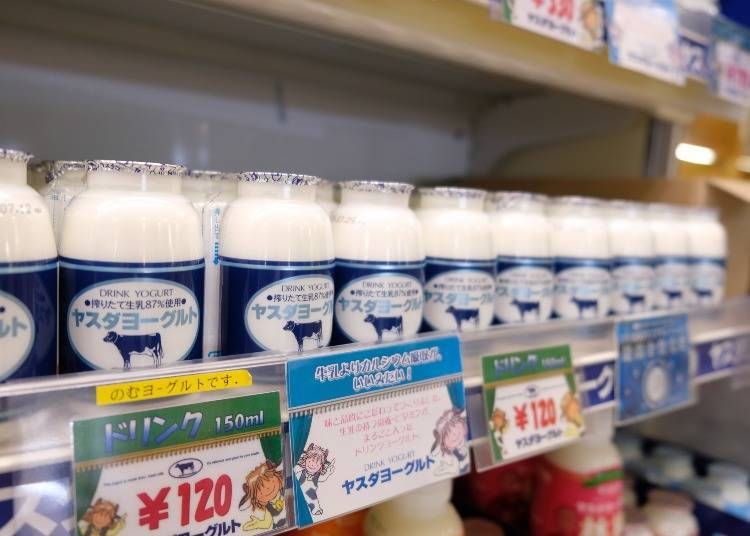 Yasuda Yogurt (150g, 120 yen, tax included) is a drinkable yogurt item. This product uses freshly squeezed milk and is said to absorb calcium better than regular milk! Since it is a liquid product, it cannot be brought on board international flights, so many people buy it to drink in the airport. It's nice to enjoy a calcium-rich drink right before a long trip.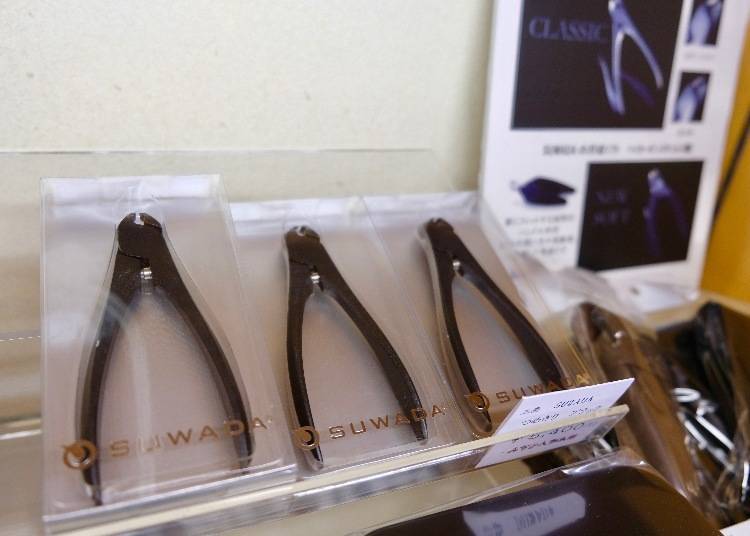 Niigata Prefecture is also a region known for its prosperous manufacturing industry. Nail clippers made at the Suwada Open Factory in Sanjo City are very popular both domestically and internationally because of their sharpness that trim the nails gently but clearly. Acacia sells them for 5,000 yen, tax not included. Why not get one as a souvenir for yourself to commemorate your trip to Japan?

Acacia has so many great souvenirs that we can't possibly show them all. But spending time picking souvenirs as you imagine the smiling faces of the ones you want to buy them for is be an important and irreplaceable part of the end of your trip.
アカシア

Address

3710 Matsuhamacho, Higashi-ku, Niigata-shi. Niigata Airport Bldg. 2F

Phone: 025-275-2638 (Connect from Niigata Airport)
Business Hours: 7:15AM~7:30PM
Regular Holidays: None
Exhausted from Traveling? Treat Yourself to a Massage at "Hogushi no Meijin!"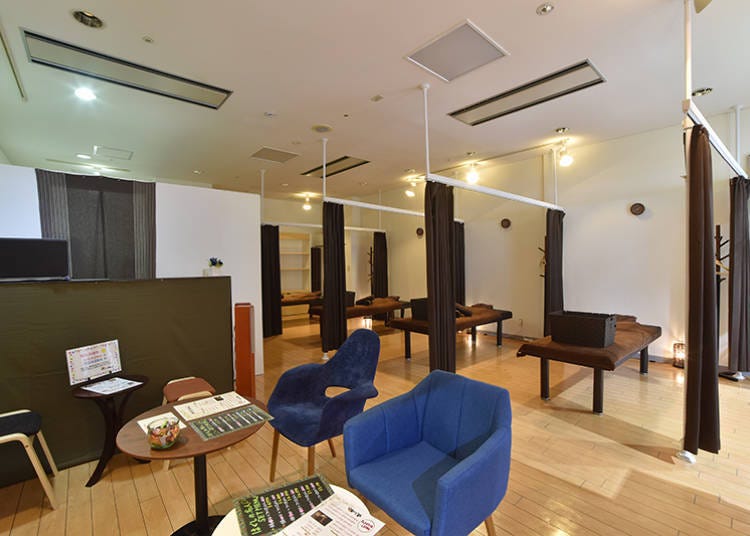 (C) Niigata Airport Building Corporation
After a long trip, you may want to relax your tired body with a massage. You may also want to take a short break before boarding. The popular option is the 60 minute whole-body relaxation, (3,210 yen, tax included), where you will feel your fatigue gradually wash away with a balanced upper and lower body massage. There are other options available including a 45 minutes for foot massage (3,300 yen, tax included). If tired out by your trip, prepare for your next flight by relieving some exhaustion beforehand.
ほぐしの名人

Address

3710 Matsuhamacho, Higashi-ku, Niigata-shi. Niigata Airport Bldg. 3F

Phone Number

0120-915-491

Business Hours: 10:00AM~8:00PM
Regular Holidays: None
From Niigata Airport to Niigata Prefecture! Recommended Sightseeing Spots and Travel Routes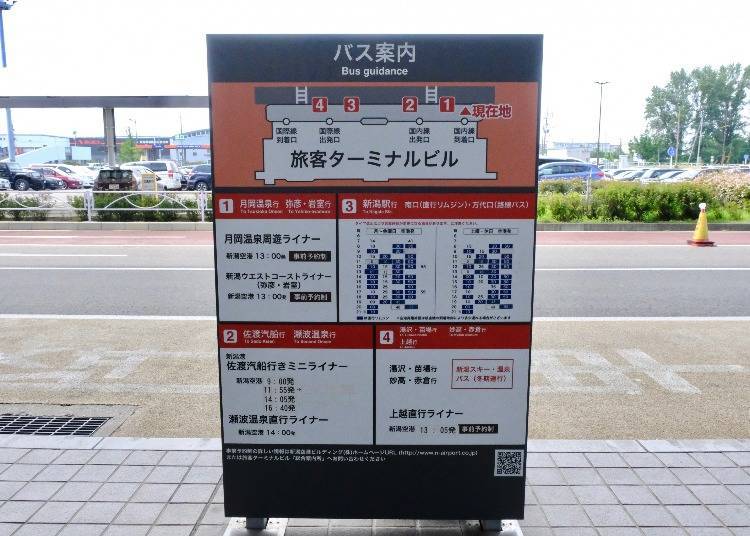 There are liner buses at Niigata Airport that can take you to Niigata Station, Sado Kisen Steamboat Terminal, Tsukioka Onsen, Senami Onsen, and Yahiko/Iwamuro Onsen. Time and boarding information is displayed on the information board in the airport. To get to Niigata Station, you can ride a limousine bus for 410 yen each way, which takes about 25 minutes, or you can head to the Sado Steamboat Terminal in about 25 minutes using a 600 yen one-way liner. There are also liners that go to each hot springs area. Depending on the bus, advance reservations may be required, so please check the Niigata Airport website ahead of time.

Niigata Airport is a place where you can fully enjoy food and souvenirs shopping, all within one building. Enjoy your time here while looking back on your travel memories before your flight. If stopping by Niigata, be sure to leave plenty of time open to explore the attractions of this airport!
新潟空港

Address

3710 Matsuhamacho, Higashi-ku, Niigata-shi. Niigata Airport Bldg.

Phone Number

025-275-2633

Regular Holidays: None
Text by: Madoka Hasegawa
*This information is from the time of this article's publication.
*Prices and options mentioned are subject to change.
*Unless stated otherwise, all prices include tax.