Akiu Onsen, located in the southeastern area of Miyagi Prefecture's city of Sendai, is one of northeast Japan's most famous hot springs towns, and can be enjoyed by all, domestic and international alike.

Akiu is known for its onsen baths, but a new travel style called "Terroage" (tair-o-wahj) has recently become a hot topic. This concept of Terroage was developed by Mr. Chikafusa Mohri of Akiu Winery. We spoke with him to learn about the best spots for a Terroage trip.
Miyagi Prefecture's Akiu Onsen: A great northeast destination!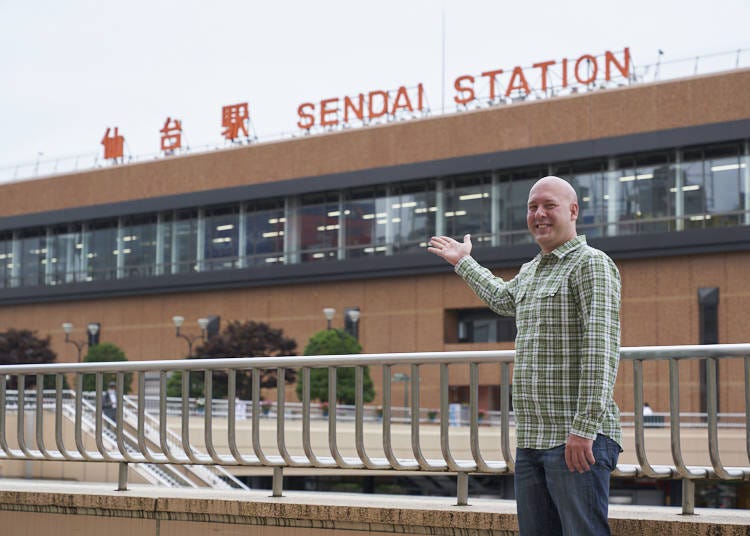 An hour out from Sendai International Airport by bus, you'll find Akiu Onsen, a town rich in nature. It's also only a 30 minutes drive from Sendai Station.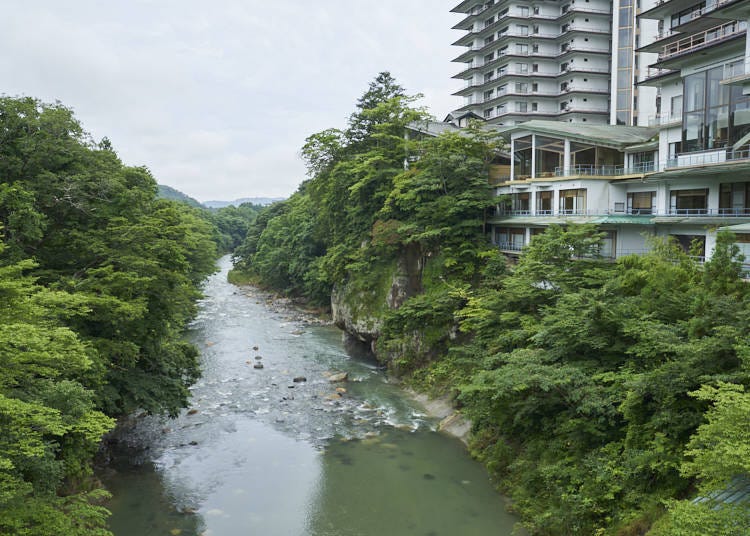 Akiu Onsen possesses a lengthy history, and may have already been famous for its hot springs as early as the 6th-century, as a destination favored by lords and royalty.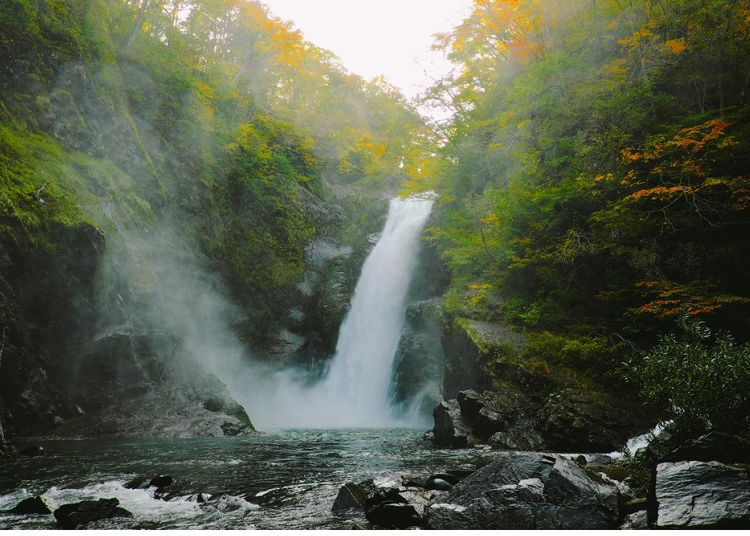 One particularly famous spot around Akiu is Akiu Otaki Falls, generally considered one of Japan's 3 best waterfalls. It's a roaring 55-meter fall six meters wide, which you can enjoy so great spectacular getting very close to.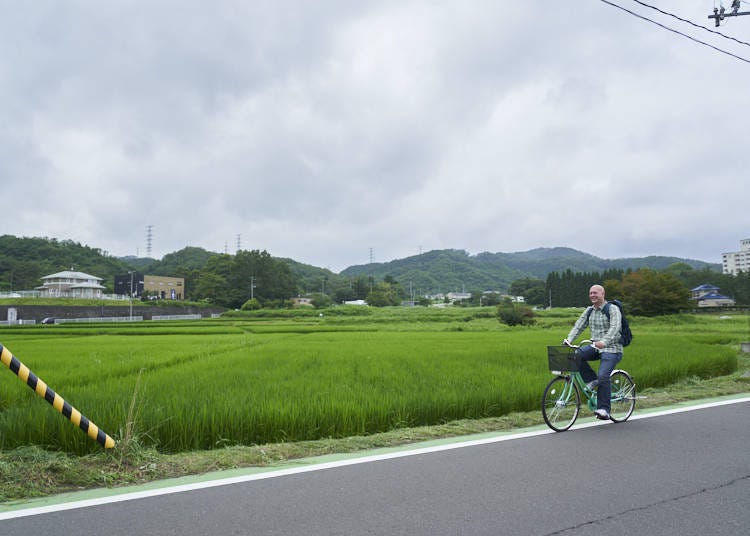 We also recommend getting around Akiu via free rental bicycle (1000-yen deposit only), available at the Akiu-Sato Center.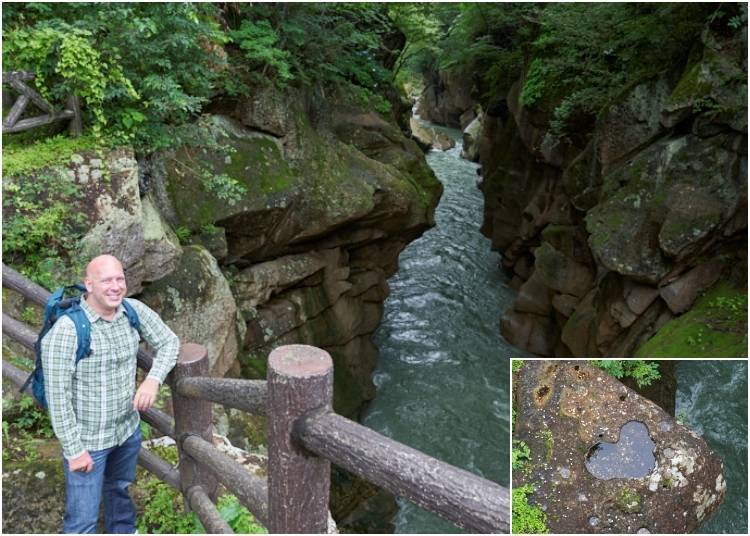 The cliffs along Rairaikyo Gorge are astounding. A view of a heart-shaped formation from Nozokibashi Bridge is wildly popular among couples. This is the kind of incredible Japanese scenery you'll find only an hour from the airport!
Akiu's new form of tourism, "Terroage"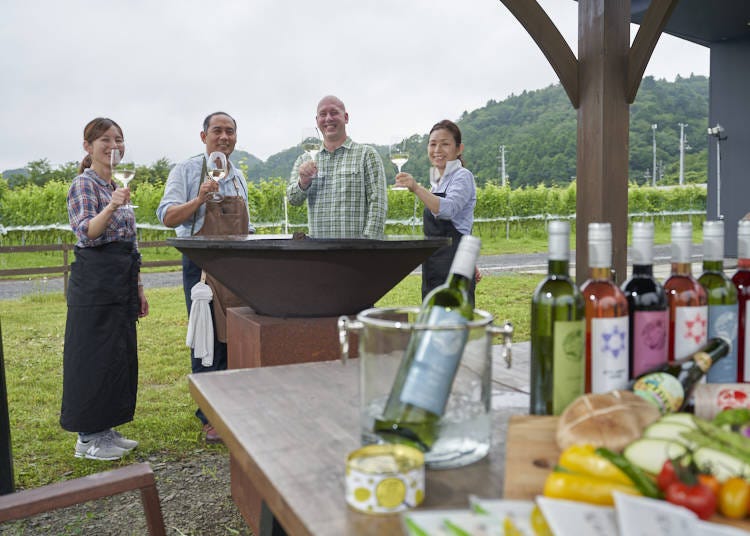 Terroage is a portmanteau of the French words "terroir," meaning the character of a land and those that cultivate it, and "mariage," referring to the pairing of "Food" and "Liquor". "Terroage" is a movement developed by producers and locals of northeast Japan to entertain tourists with a combination of local food, scenery, drinks, and community.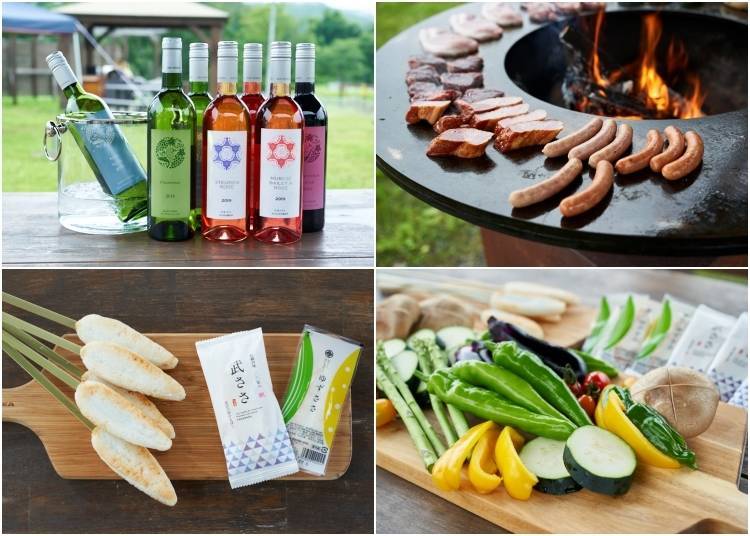 To understand the appeal of Terroage, we paid a visit to Akiu Winery. The majority of the food we encountered was from Miyagi Prefecture. Miyagi's local produce and meats are all fantastic, but the local specialty, "Setsu Kamaboko" fish cake is another treat!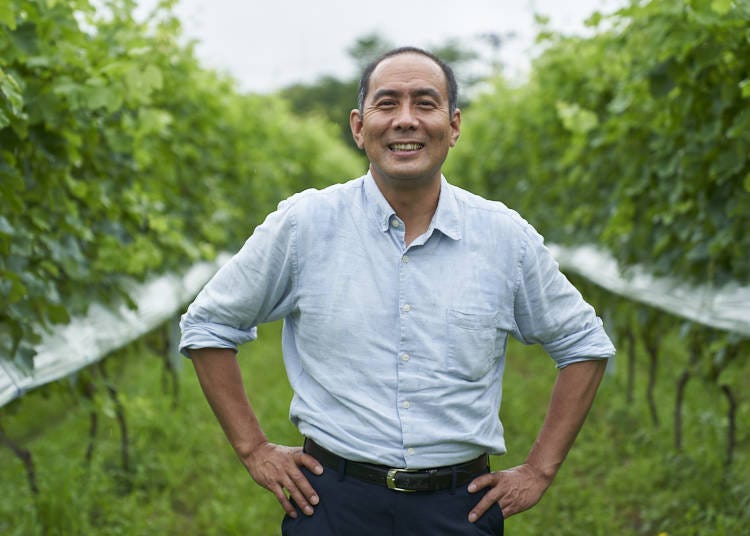 Akiu Winery's Chikafusa Mohri is one of Terroage's chief proponents. Mr. Mohri used to work at a Sendai construction company, but he established a winery in Akiu, and began promoting Terroage following the 2011 Tōhoku earthquake. Hoping to support the producers of northeast Japan, he researched and researched, and landed on the concept of wine tourism, in which visitors enjoy pairings of local food and wine.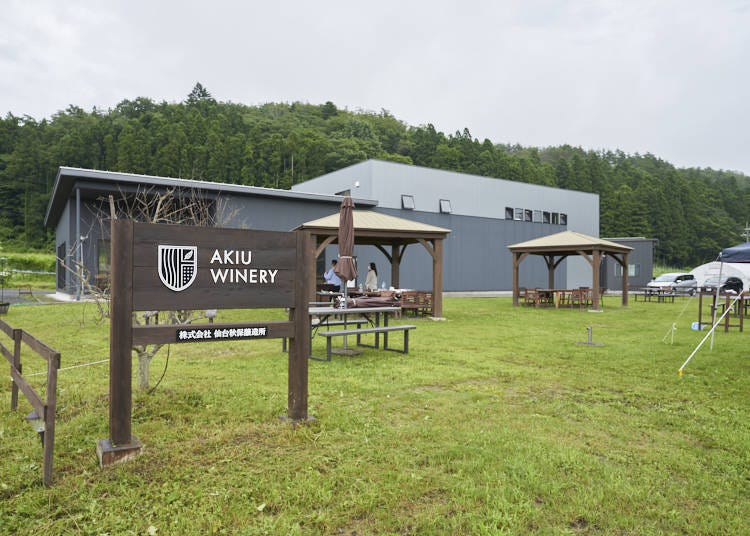 In 2015, Akiu Winery opened as the center of wine tourism in Miyagi Prefecture. Since launching this project, he's put together events with agricultural producers and organized wine gatherings to try pairings of wine and famous oysters from Minamisanriku, which was hit particularly hard by the 2011 disaster.

With the input of farmers, fishermen, and hunters, Mr. Mohri created the vision for Terroage.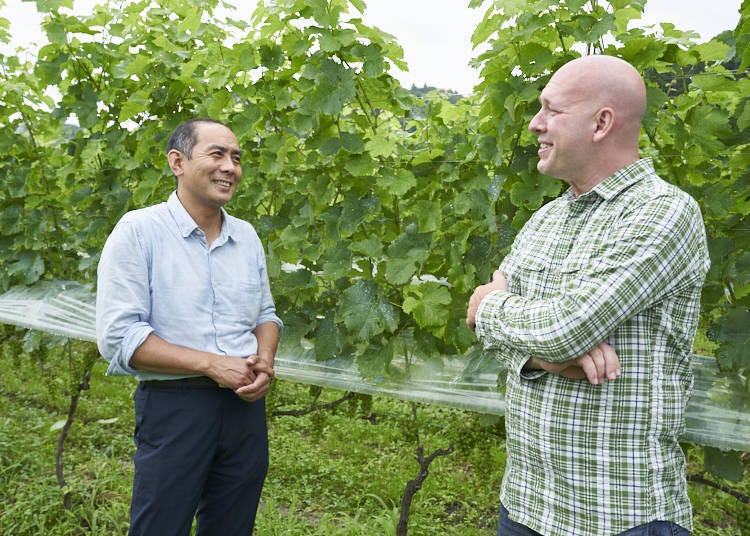 Looking back, Mr. Mohri comments, "At our wine gatherings, fishermen gave their solemn recollections of the 2011 disaster, and hunters explained the dangers of hunting as an industry. We were filled with gratefulness at this opportunity for exchange, even shedding tears as we enjoyed the wine. With so many incredible stories from around the region, I knew I wanted to share the stories our producers had to tell."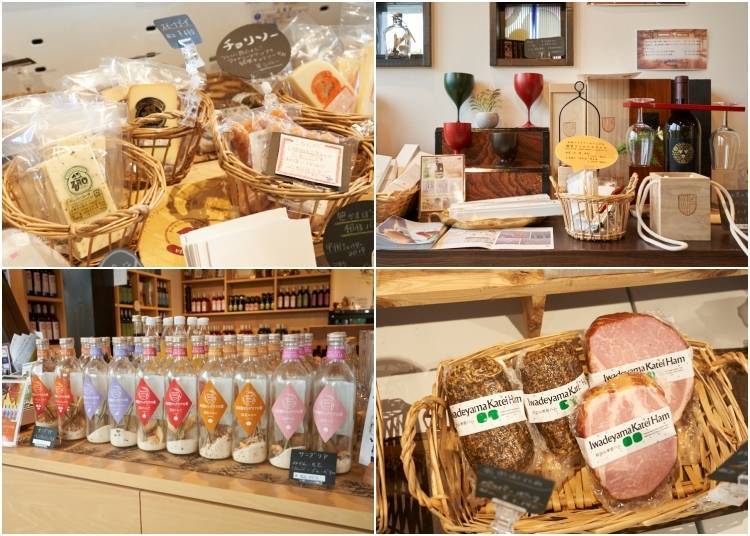 Goods and food products from around the region can be purchased at Akiu Winery
Later, he organized a Terroage website with the help of local producers and restaurants. From it, you can find tours centered on Akiu to visit famous areas and wineries of the region.

Today, the Terroage movement has spread outside of Miyagi Prefecture to all of northeast Japan: Terroage Fukushima, Terroage Iwate, and more. Each area is forming tours unique to them. Also, tours that include interpreters for people that can't speak Japanese are being considered.
What establishments are recommended as part of Akiu's Terroage?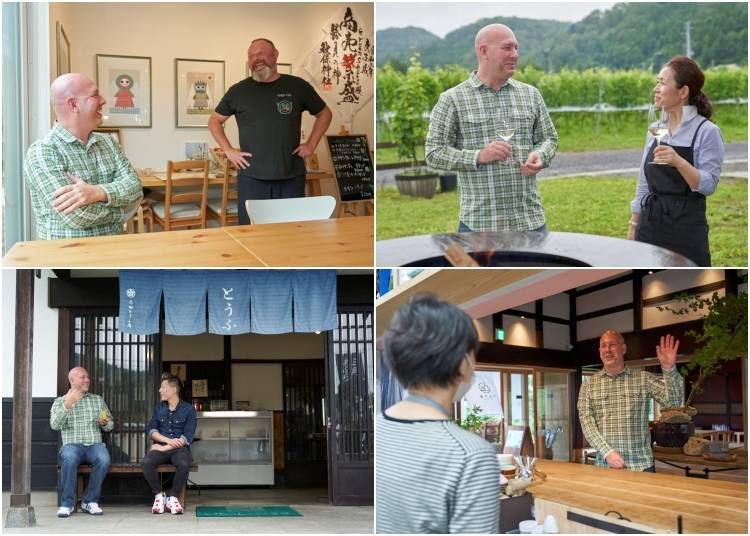 You'll find all kinds of establishments in Akiu, from famed and historic places that follow tradition to newly opened and creative restaurants. Experience great hospitality in these prime Terroage spots!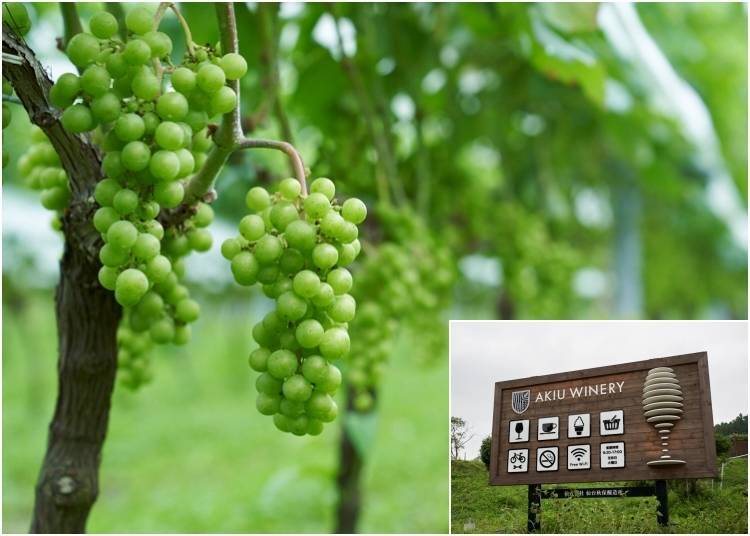 This winery has a 2-hectare self-managed vineyard with almost 7,000 grapevines. They have 12 varieties of grapes, including Pinot Gris and Gewürztraminer, but mostly Merlot.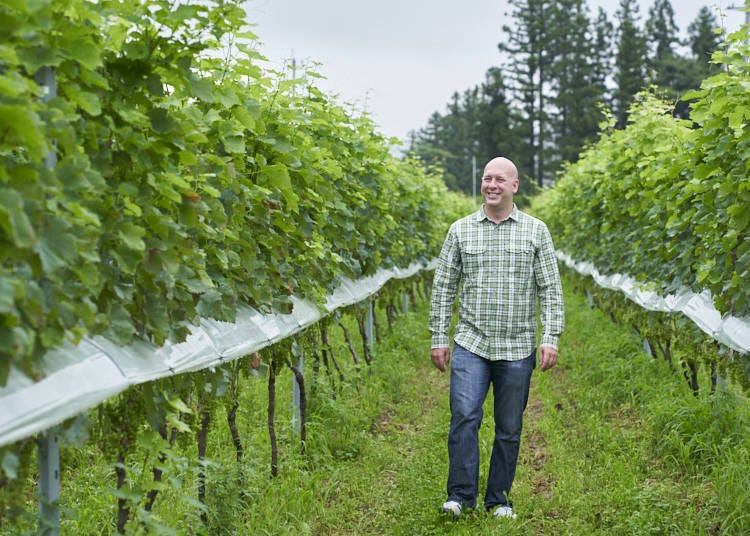 Wine is weak to humidity, so Japan is not thought of as an easy place to cultivate grapes. However, Akiu is in a valley in which the winds blow only east to west, perfect for vineyards. Akiu also has "Akiuishi" volcanic tuff in its terrain, allowing for the creation of mineral-enhanced wines—a rarity in Japan.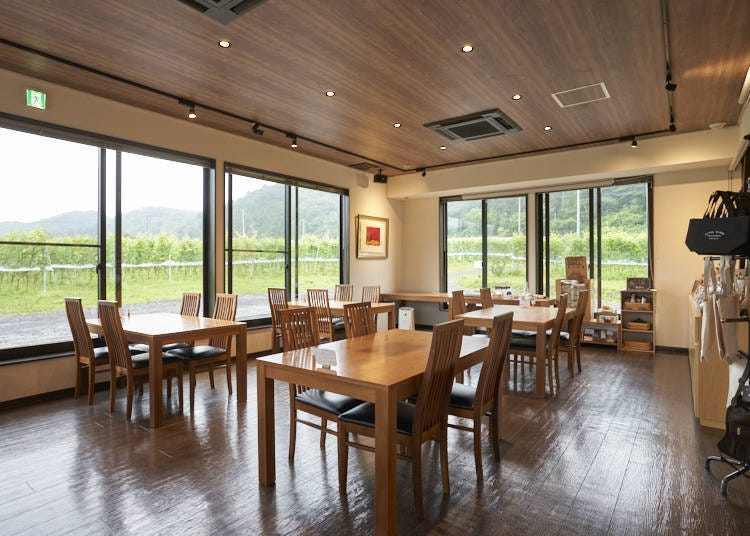 The winery also operates a cafe and shop, where you can drink wine while you visit or purchase souvenirs. There are also periodic events that bring together their wines with local producers or chefs. Mr. Mohri is a proficient English conversationalist, so talk with him if you can. There are plans to open a brewery in the future.
仙台秋保醸造所

Address

Biwaharanishi, Yumoto, Akiumachi, Taihaku-ku, Sendai City, Miyagi Prefecture

Phone Number

022-226-7475

Open 9:30 - 17:00
closed Tuesdays
Try unique, original dishes at Akiusha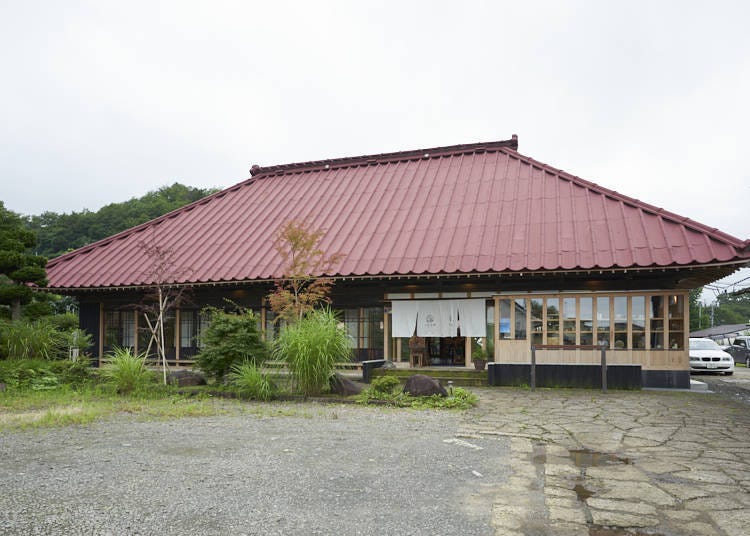 This restaurant opened in a 160-year-old rural home of traditional construction. Their original dishes use fresh ingredients primarily from Miyagi Prefecture.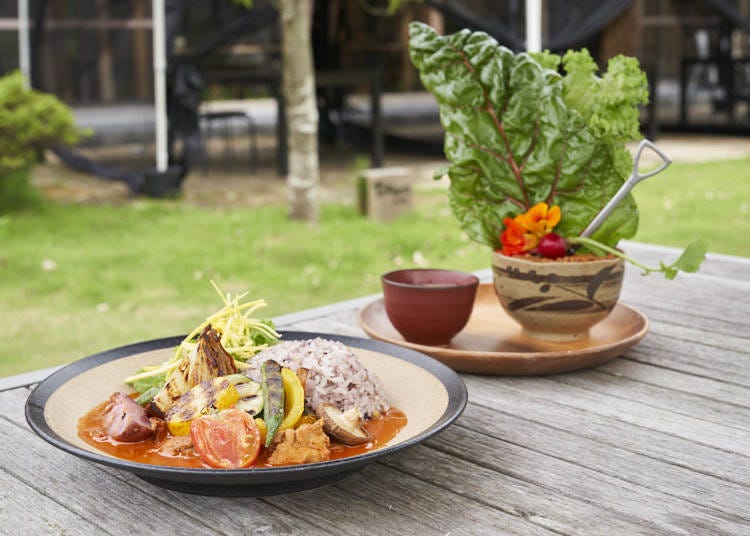 The "Hatake" Akiusha Bowl (1,150 yen) is a spicy bowl of taco rice styled in the form of a field: their most popular (and most uploaded) item. It uses 100% soybean for its "meat," so it's vegetarian friendly. Their Special Vegetable Curry (1,280 yen) is a dish full of seasonal vegetables. Its spices stimulate the appetite and is a hit even with those that are unfamiliar or tired of Japan's typical curry rice.
There's a well in its beautiful garden left over from its days as a rural home. The garden is open for walks, where you can enjoy conversation with their friendly staff.
アキウ舎

Address

9-4 Nozoki, Akiumachi Yumoto, Taihaku-ku, Sendai City, Miyagi Prefecture

Phone Number

022-724-7767

Open 11:00 - 17:00
(L.O. for food at 14:30, for cafe at 16:00)
Closed Tuesdays
Experience traditional recipes provided by a kind family at Ota Tofu Shop
Ota Tofu Shop can be found on the way to Akiu Great Falls, a classic tofu store that upholds 150-year-old recipes.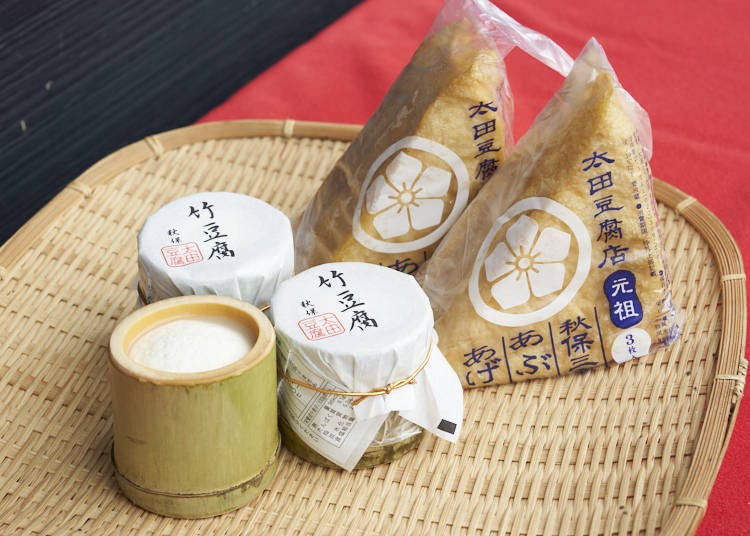 One of their famous products is fried tofu triangles (308 yen, set of two). The inspiration for their triangular-shaped fried tofu came from mountain worship, and people from other prefectures crowd the establishment in hopes of getting some. Freshly made, it's both crisp and fluffy, an addicting combination.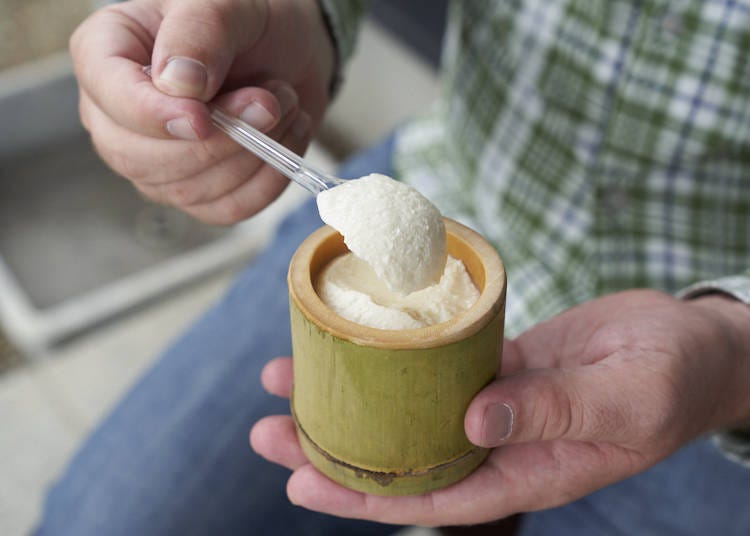 Their "Take tofu" (432 yen), made with 100% Miyagi Prefecture grown Miyagi Shirome soybeans, is also popular. Its pleasant texture and springiness are sure to change the way you think about tofu. Its recommended toppings are salt and olive oil.
As the ninth-generation manager, Koichi and his amiable family will kindly explain their stock to you. You can eat tofu purchases at the eat-in space at the storefront, which is your chance to talk with the good people of Ota Tofu Shop.
太田とうふ店

Address

25-1 Akiumachi Nagafukuro, Ota-ku, Sendai City, Miyagi Prefecture

Phone Number

022-399-2707

10:00 to 16:00 (or until stock is sold out)
Closed Tuesdays
Five thousand sold per day! Find popular "ohagi" at the home-style Saichi store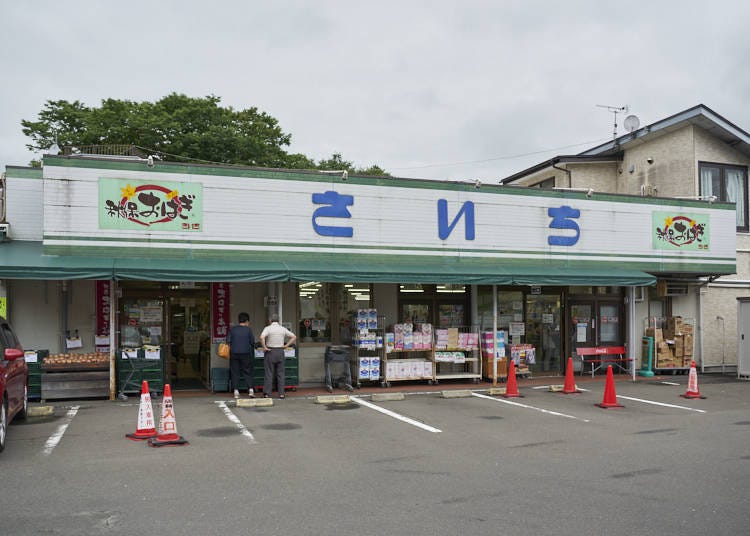 Saichi is a long-beloved supermarket in Akiu, and visits to it are as comforting as visiting someone's house. When you stop by, be sure to try their famous "Akiu Ohagi" (250 yen, set of two) confections.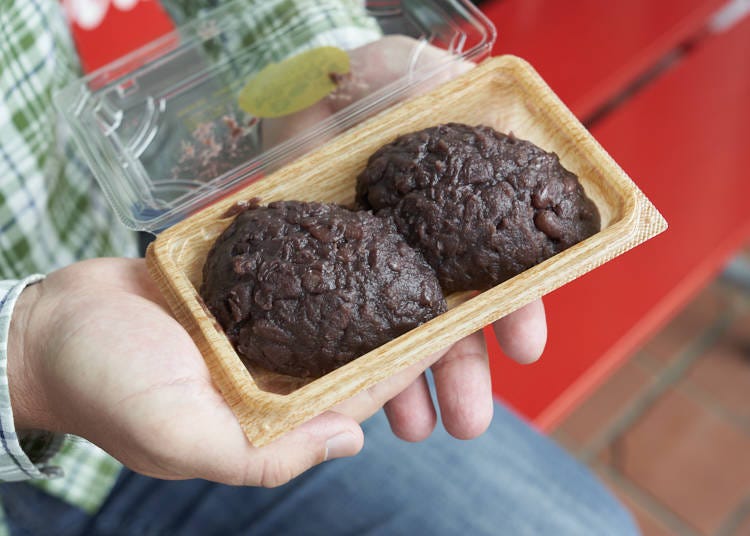 Akiu Ohagi come in four varieties: azuki (sweet red bean), kinako (roasted soy flour), goma (sesame), and natto (between October and May). Azuki is the standard and most popular variety and uses Hokkaido-grown azuki beans: girthy, but with a balanced sweetness and excellent aftertaste.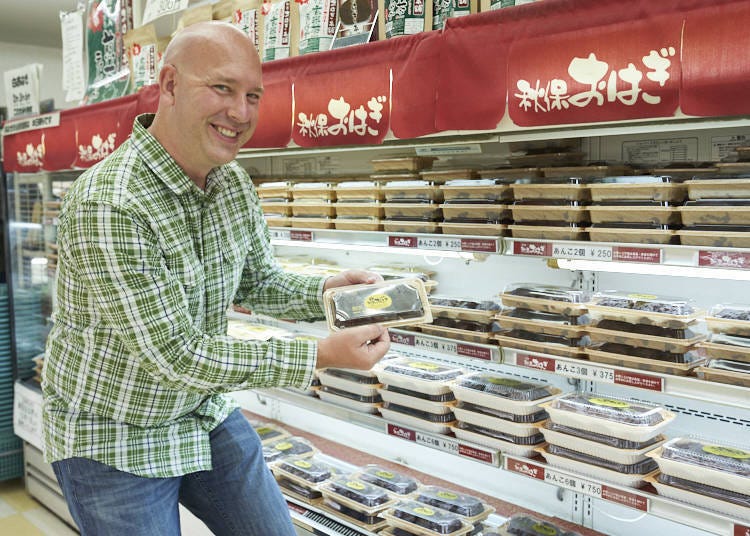 An average of 4,000 to 5,000 are old every day and sell out even on weekdays by the evening, so pay an early visit if you're gunning for one. It would make a great snack for strolling around Akiu or between meals!
主婦の店 さいち

Address

27 Yakushi, Akiumachi Yumoto, Taihaku-ku, Sendai City, Miyagi Prefecture

Phone Number

022-398-2101

9:00 - 19:00
Closed second and fourth Wednesdays each month (open for national holidays like Obon and New Year's)
Relax at the "thousand-year" historic inn, Sakan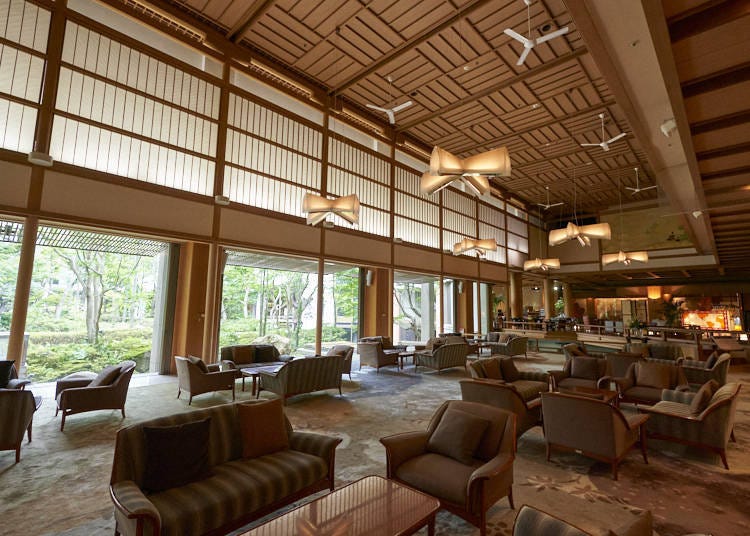 Already managing Akiu's hot spring by the early 17th century, Sakan is the region's oldest inn. The inn is famous as having served as lodging for the "G7 Finance Ministers and Central Bank Governors' Meeting, Sendai," a preamble to the 42nd G7 Summit, achieving global recognition as a place for the highest standards of hospitality. Its staff includes speakers of English and Chinese.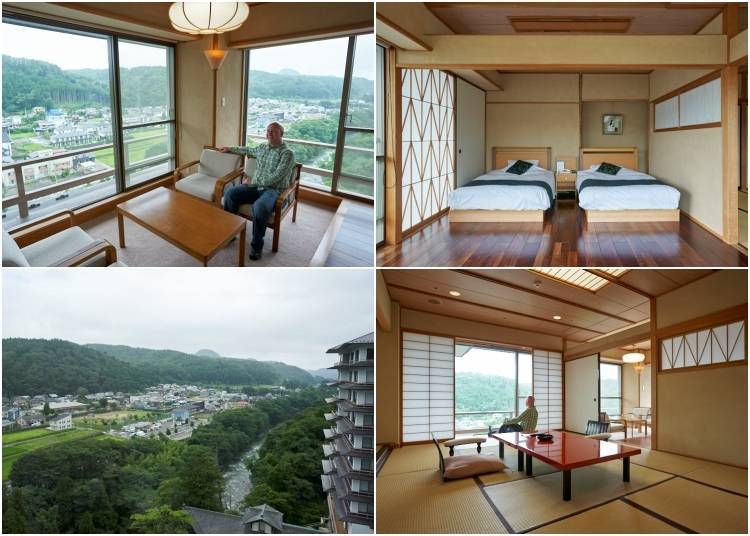 Sakan has three wings and all kinds of rooms to match your style of trip. The highest-grade "Hiten" wing has Japanese-Western hybrid style rooms with more than 18 square meters of floor space, twin beds, and a great view of Akiu's nature, including the Natori River.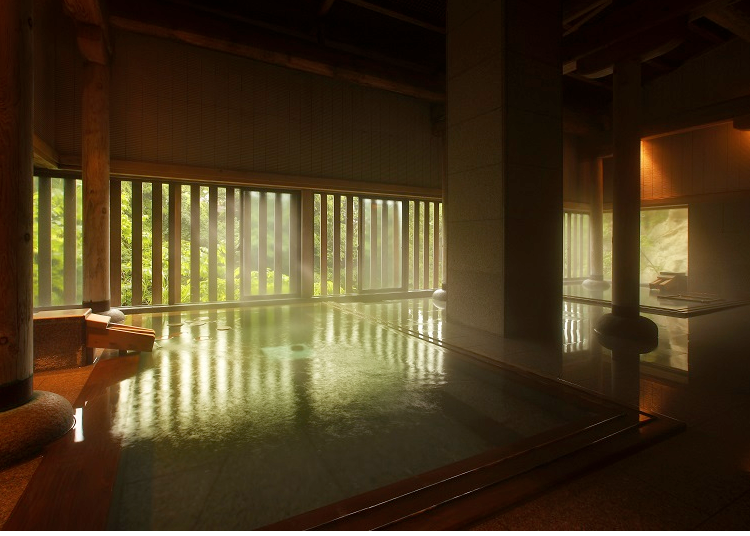 Their hot springs feed five stately baths. "Natori no Miyu" is a relaxing bath made of aromatic cypress wood. You can see the Natori River through its lattice—the same kind of lattice that once protected Date Masamune, feudal ruler of the Sendai Domain, from attacks as he bathed. Take a dip in a hot spring bath here and feel like a feudal lord!
伝承千年の宿 佐勘

Address

Yumoto, Akiumachi, Taihaku-ku, Sendai City, Miyagi Prefecture

Phone Number

022-398-2233

Open year-round
Coronavirus Precautions at Akiu Onsen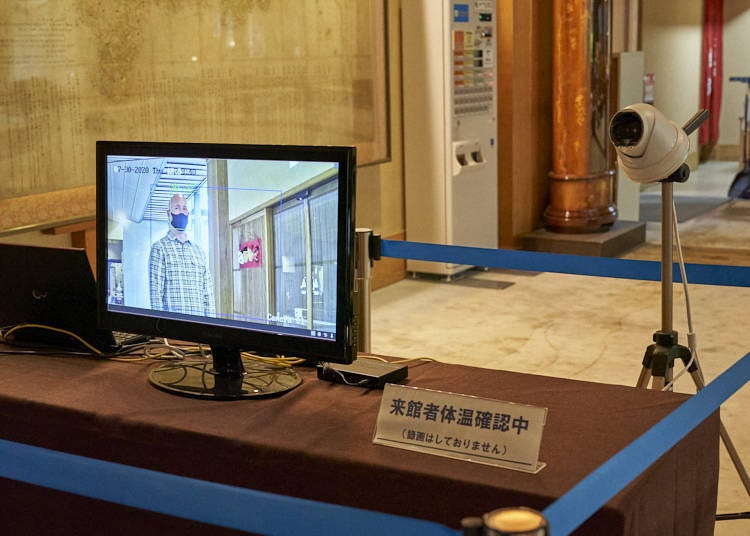 All facilities around Akiu Onsen, including restaurants and shops, are taking precautions to prevent the spread of COVID-19. In addition to the thorough disinfection of all rooms, traditional inns that are part of the Akiuonsen-Ryokan Union will record guests' temperatures on arrival and require the use of masks and disposable gloves at buffets.

Also, all manner of measures are being taken to prevent the spread of COVID-19. To ensure all guests can relax during their stay, new guests will have their temperatures taken, and masks and gloves are required at buffets.
Akiu's Terroage brings together nature, food, drink, and company!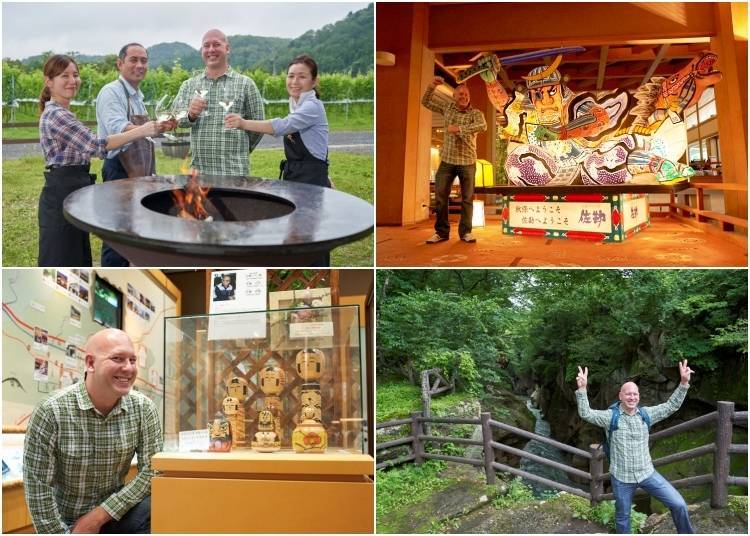 Northeast Japan is known as a treasure trove of ingredients and nature, and Akiu Onsen is the centerpiece for their Terroage initiative. Perhaps the greatest part of Terroage is how it brings you into contact with local people. If you want to experience a friendly community and fine food and drink, we urge you to visit Akiu Onsen.

Still, it's only natural to want to see more of Japan once you're there. If you use Japan Airline's Japan Explorer Pass, created for visitors to Japan, you can board domestic flights for just 5,400, 7,560, or 10,800 yen per flight, depending on the route. Never forget that regional food, drink, and climate differ significantly across the islands of Japan. Confirm available flights on JAL's official website, and enjoy Terroage on your way across Japan!
*This information is from the time of this article's publication.
*Prices and options mentioned are subject to change.
*Unless stated otherwise, all prices include tax.