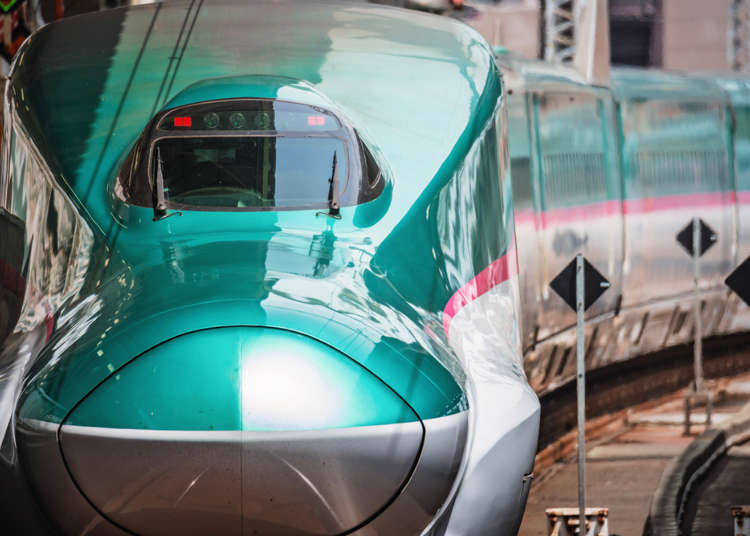 Zipping around Japan via the Shinkansen bullet train is something of a destination in itself - and now it's even cheaper! From the end of July 2020, the JR Group will be launching its "Let's travel! Enjoy Japan!" Campaign.

As a part, it is launching the first-ever "Osakini Tokudane Special (50% Off)" (with ticket), valid for all Shinkansen bullet trains.

Shinkansen. Half price. How? Read on!

Photo: mTaira / Shutterstock.com
What is the "Osakini Tokudane Special (50% Off)"?
The "Osakini Tokudane Special (50% Off)" is a special offer that will be released for a limited time exclusively for JR East EkiNet members, under which the fare and usage fee for the Shinkansen will be reduced by half. This is the first time that Shinkansen tickets were covered under this special deal.

After registering as a member with EkiNet, you can apply for reserved seat tickets for Shinkansen and JR limited express trains - and accrue valuable points along the way. Member registration is free and can be registered from a PC, smartphone, or mobile device.

Another excellent point is that children's fees are set in the "Osakini Tokudane Special (50% Off)" deal. It's perfect for a family trip.

Only ordinary car reserved seats on all Shinkansen trains are eligible under the deal. Some terms and conditions apply, too, of course. For instance, the discount only applies to selected routes and may not apply to all stations along them. Be sure to refer to the official website (link below) for details on what's covered and what isn't.
Application period and usage period
You can apply up to 10:00 a.m. one month before your boarding date to 1:40 a.m. 20 days before the boarding date. (*If the last day of the sale period happens to be on a day for system maintenance, it is 11:40 p.m. 21 days before the boarding date.)

As you can register in advance, you can reserve your tickets from your PC/smartphone from 5:30 a.m. one week to the day before your departure date to 9:54 a.m. one month before the departure date (in which case, the actual arrangement will be made from 10 a.m. on the release date one month before the boarding date).

The deal will be in place from August 20, 2020, to March 31, 2021, only. However, the deal will apply to the Hokuriku Shinkansen "Kagayaki" and "Hakutaka" only from August 20 to September 30, 2020.


For residents and visitors, the Osakini Tokudane Special (50% Off) will be an excellent summer and autumn deal and a fantastic way to enjoy your trip while saving money!
*This information is from the time of this article's publication.
*Prices and options mentioned are subject to change.
*Unless stated otherwise, all prices include tax.