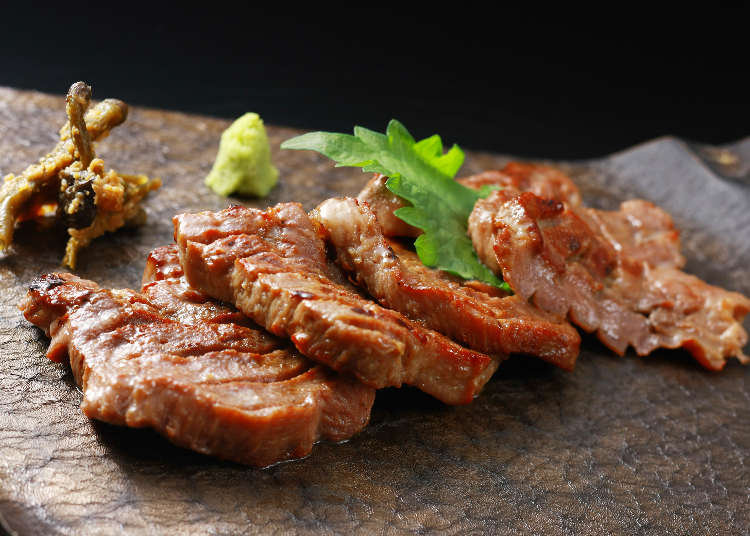 Whether you've heard of Sendai City or not, we're here to tell you that it is the latest foodie destination amid its rising popularity among tourists. Located in Miyagi Prefecture, there's a wealth of incredible local dishes that have earned themselves a huge reputation even throughout the country.

Gyutan-yaki and Zunda Mochi are just some of the intriguing local delicacies you can find in the area. If you're wondering what on Earth those are, these spots around Sendai Station are the place to start!
Amazing food right by Sendai Station!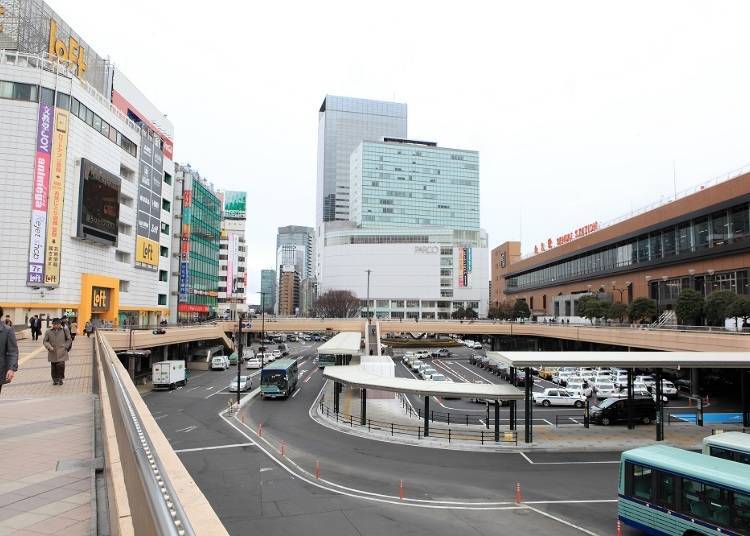 Sendai Station, where JR, subway, and bus lines converge, is Tohoku's transportation hub. From Tokyo, the Tohoku Shinkansen "Hayabusa" takes about 90 minutes to get to Sendai. By air, it's only about an hour from Narita International Airport to Sendai Airport.

Sendai Station's "S-PAL Sendai" complex is an excellent place to try out local cuisine. In addition to restaurants where you can enjoy a leisurely meal, there are also specialty take-out shops perfect for diners on the go.
Date no Gyutan Honpo: Ever Tried Beef Tongue?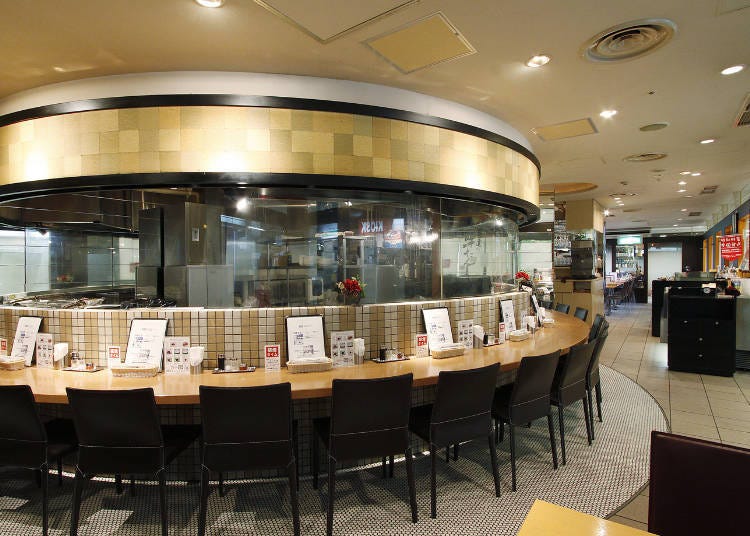 Sendai-born gyutan-yaki is one of the region's signature dishes. For this dish, thick beef tongue (gyutan in Japanese) is aged for several days, and expertly grilled by culinary craftsmen to give it a soft texture and overflowing deliciousness with every bite.

Near Sendai Station's central Shinkansen ticket gate on the 3rd floor, "Gyutan-dori" (Beef Tongue Street) features four gyutan-yaki specialty shops. These long-established stores are popular not only with tourists but also with local patrons.

One of the four restaurants is the famous "Date Gyutan Honpo Gyutan Dori Shop." The stylish interior features an open kitchen, and if you sit at the counter, you can watch the master chefs at work.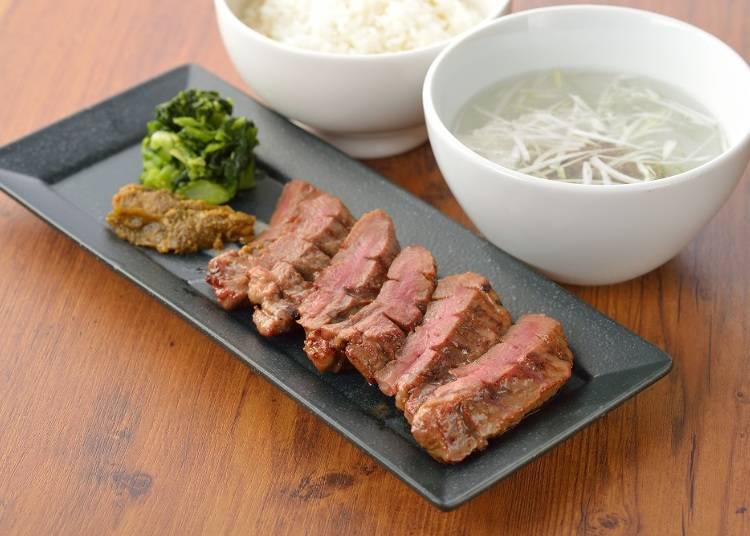 The signature dish, Shintan Teishoku (2,300 yen), is so luxurious it's only available in limited quantities. This high quality beef tongue is grilled over a charcoal fire and uses only the softest part of the tongue - the "core tongue." Thickly cut and covered in moderately salted sauce, you'll savor the umami and unique texture of each morsel.

While gyutan can be ordered on its own (1,910 yen), choosing a standard set meal is recommended and includes grilled tongue, barley and rice, beef tail soup, and pickles.
The à la carte menu for beef tongue is also substantial. Otherwise, beef tongue miso tofu (440 yen) and soft-boiled beef tongue (700 yen) are excellent with local Miyagi sake.
Date no Gyutan Honpo Gyutan Dori Shop

伊達の牛たん本舗 牛たん通り店

Address

Sendai Station 3F, 1-1-1 Chuo, Aoba-ku, Sendai, Miyagi 980-0021

Phone Number

022-715-5056

Hours: 8:00 - 22:30 (Last Order 22:00; Core tongue set meal available from 10:00)
Price: "Gyutan Teishoku" 2,300 yen
Holidays: No fixed holidays

*Due to renovations, Gyutan Dori has planned closures from January 14 2020 - Mid-April 2020
Sushidokoro Koya: Super Fresh Seafood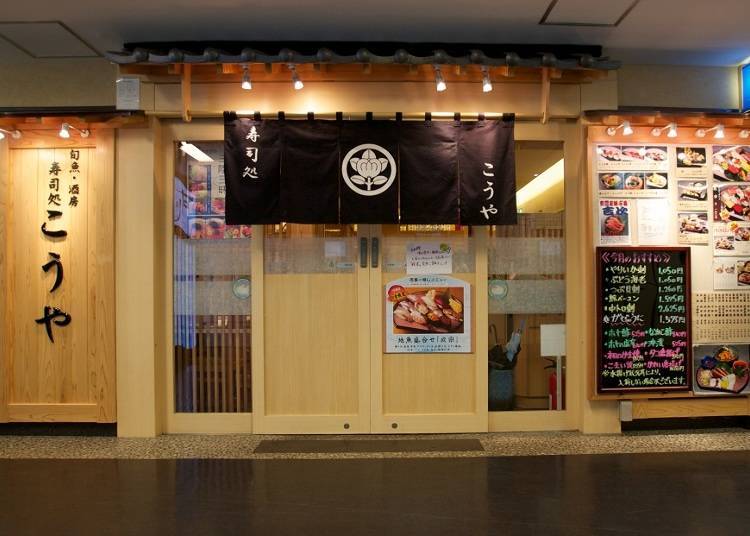 The area just off the Sanriku coast is one of the world's three largest fishing grounds, making Miyagi famous for its delicious fresh seafood. Also known for rice production, there are, naturally, many popular sushi restaurants in the region. Near Sendai Station's Gyutan Dori, you'll find "Sushi Dori," with its six restaurants that some regular customers visit daily.

Among these restaurants "Sushidokoro Koya Sendai Sushi-Dori Shop" is most recommended. It's known for sushi made from seafood caught off Sanriku, including areas near Matsushima and Kinkasan. Sushidokoro Koya isn't only popular for sushi, but also for a wide selection of dishes like beautiful sashimi platters and grilled fish.

With counter and parlor seats, the dining space is cozy and has a refined Japanese atmosphere.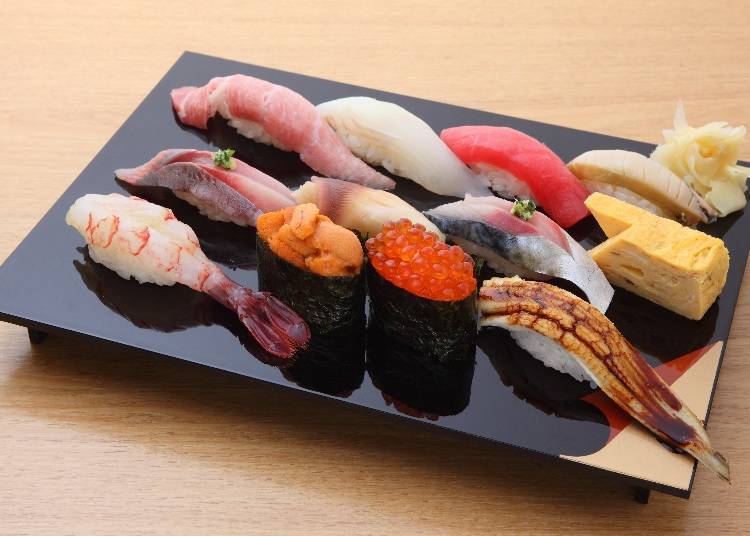 The shop's top recommendation, Masamune (3,240 yen), includes seven seasonal sushi and four classic tuna and shrimp sushi. The fresh, rich ingredients are selected and purchased by the store owner for the best flavors. They even use Miyagi's own well-known rice varieties, such as hitomebore and sasanishiki. The outstanding balance of umami and fragrant aromas attract a whole host of repeat customers.

Other sushi dishes worth trying include: Oyakata Omakase (4,320 yen), Matsushima (1,980 yen), and a variety of nigiri platters. Other popular non-sushi dishes like Rose Chirashi (2,700 yen) and Uni-ikura-don (3,240 yen) are beautifully served and there are forty to fifty kinds of local sake on hand.
Sushidokoro Koya Sendai Sushi-dori Shop

すし処こうや 仙台すし通り店

Address

Sendai Station 3F, 1-1-1 Chuo, Aoba-ku, Sendai, Miyagi 980-0021

Phone Number

022-721-0371

Hours: 10:00 - 22:30
Price: Recommended Uni-Ikura Don - 3,240 yen
Holidays: No fixed holidays

*Due to renovations, Sushi Dori has planned closures from January 14 2020 - Mid-April 2020
Zunda Saryo: What the Heck is Zunda Mochi?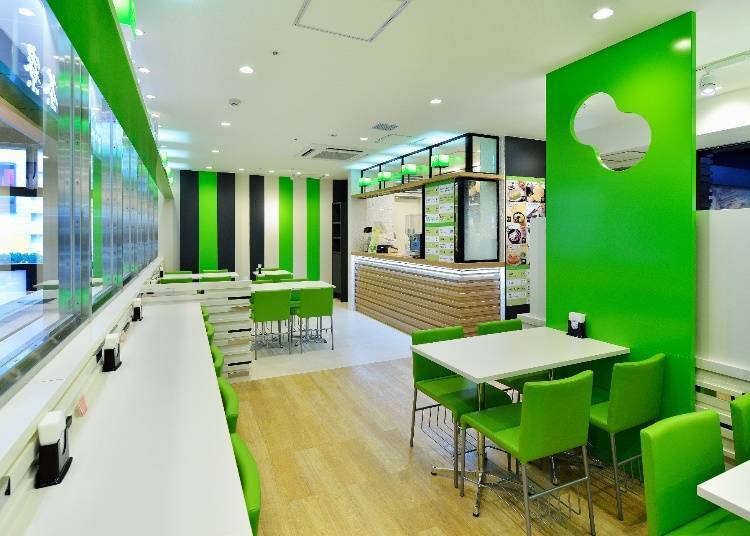 Also on the 3rd floor of Sendai Station is Zunda Saryo (Sendai Komichi Branch). This is a specialty shop that sells zunda sweets. A traditional Sendai dish, zunda is a type of rice mochi cake made by crushing boiled green soybeans and adding sugar.

Throughout Miyagi Prefecture, zunda-don is a classic dish often eaten with potatoes. Zunda Saryo is decorated in a delightful bright green in homage to the soybeans used in their sweets.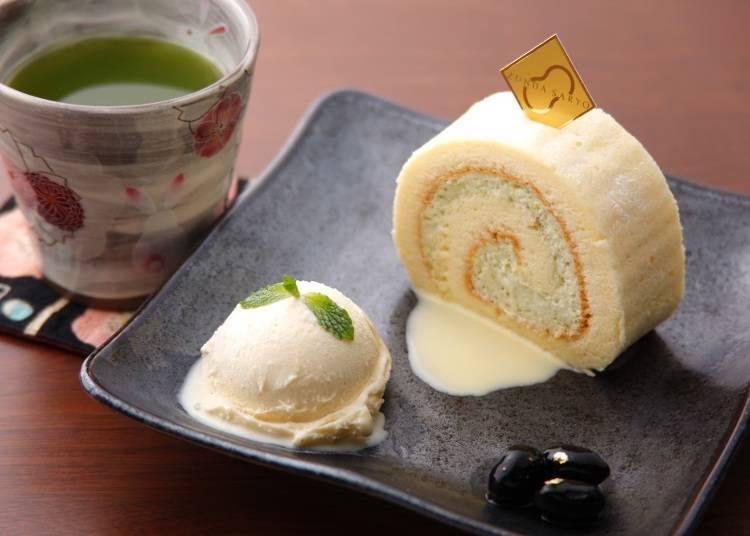 The shop's most popular item is the "Zunda Roll Set" (812 yen) – a cream-filled sponge cake roll. The richly scented green soybean cream pairs well with the moderately sweet cake, and its smooth texture is also an excellent accent to the fluffy sponge cake. This delicious dessert is complemented with a mildly sweet crème anglaise.
Zunda Saryo Sendai Station

ずんだ茶寮 仙台駅ずんだ小径店

Address

Sendai Station 3F, 1-1-1 Chuo, Aoba-ku, Sendai, Miyagi 980-0021

Phone Number

022-715-1081

Hours: 9:00 - 21:00 (Product sales start at 8:00, whereas restaurant services start from 9:00)
Price: Zunda Roll Set 812 yen
Holidays: No fixed holidays
Steak House Iseya: Sendai Beef Competes with Kobe Beef...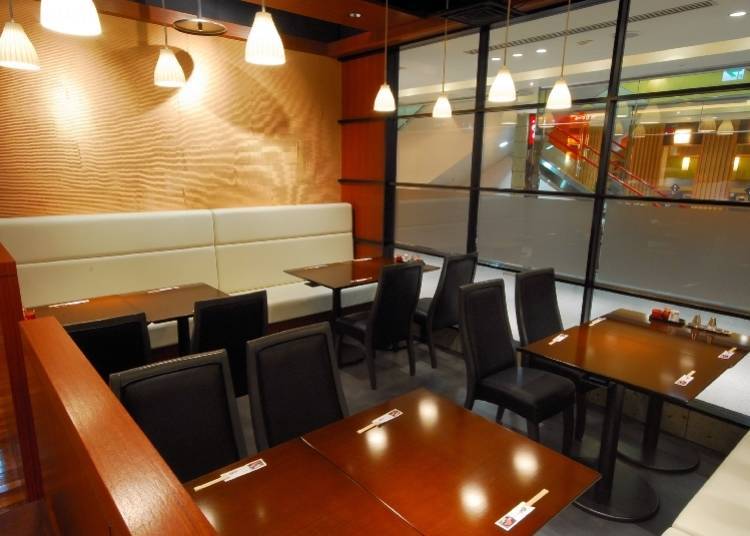 Miyagi's signature Sendai beef is a must when you come to Sendai. Characterized by its mellow flavor and marbling, only Japanese black beef produced in Miyagi and rated "A-5" or "B-5" is recognized as "Sendai beef."

Located on the B1 floor of S-PAL Sendai, Steak House Iseya is an excellent choice for tasting the finest Sendai beef. Serving mainly beef dishes, but also offering other Japanese food, the restaurant has a modern, relaxing atmosphere. In addition to table seats, private rooms can also be reserved, English, Chinese, and Korean menus are available.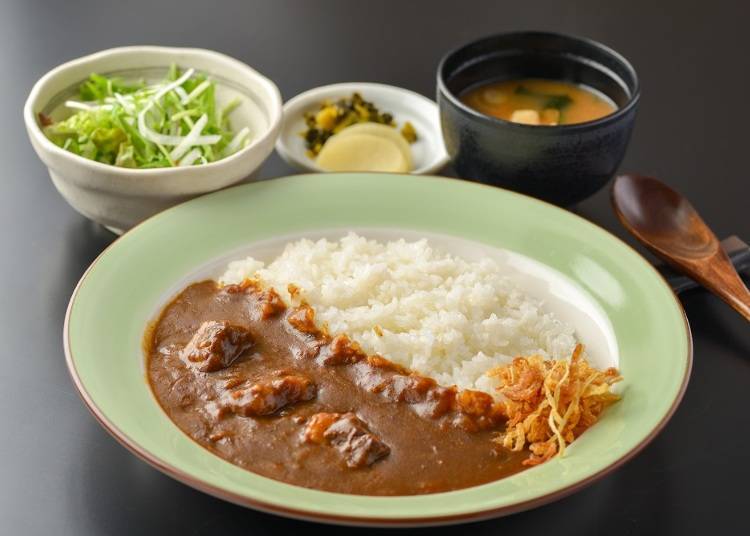 Lunch time is perfect for sampling quality Sendai beef at a reasonable price and the Sendai Beef Dice Steak (3,500 yen) and Sendai Beef Bowl (3,300 yen) are great options.
One of the best deals is the Sendai Beef Curry (1,500 yen), which is limited to only ten orders per day. To accentuate the taste of the meat, raw Sendai beef is coated with curry powder, baked to medium rare in an oven, and then added to curry roux.

Each bite is surprisingly soft and the delicious flavor of the meat isn't overpowered by the spicy curry as it delights your taste buds. The rich sweetness of the fat unique to Sendai beef adds further richness, and completes a luxurious curry that could only be found in a Sendai beef specialty store.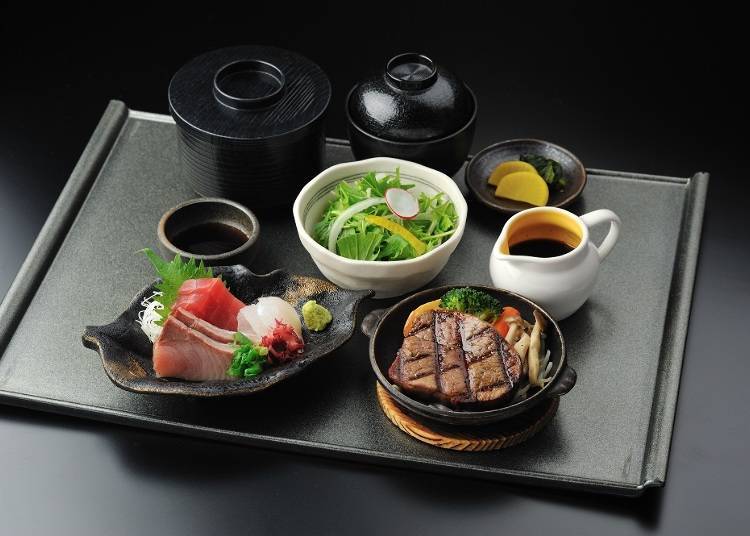 Mimizen (2,200 - 5,800 yen) is the restaurant's most popular menu item and consists of steak, three seasonal sashimi, salad, pickles, rice, miso soup. For your main dish, you can choose from a Sendai beef fillet or rump, or Hidakami beef. The set also includes an original blend of soy sauce and ten spices.

For those who've traveled all the way to Miyagi for a premium beef experience, Sendai beef sirloin steak and Sendai beef fillet steak (both starting at 8,500 yen) will not fail to satisfy.
すてーきはうす伊勢屋

Address

S-PAL Sendai B1, 1-1-1 Chuo, Aoba-ku, Sendai, Miyagi 980-0021

Phone Number

022-262-0012

Hours: 11:00 - 23:00 (Lunch 11:00 - 15:00)
Price: Sendai Beef Curry 1,500 yen
Holidays: No fixed holidays
Kanezakiya: Local Bar with Famous Fishcakes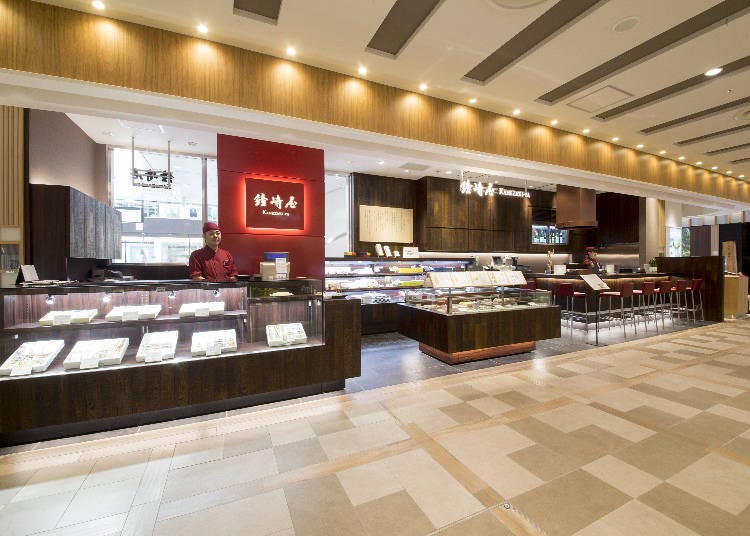 Kanezakiya, located on the second floor of S-PAL Sendai's East Building, is a long-established kamaboko (fishcake) store with a bar counter and dining corner where you can enjoy the freshly prepared specialty.

Often sold as a standard Sendai souvenir, kamaboko is a type of steamed fishcake. It is said that the name is derived from the dish's cocoon shape. Kanezaki's chefs choose the finest white fish surimi (pureed fish paste) from around the world as the main ingredient of the kamaboko. Paying particular attention to the thickness and water content, elegantly flavored kamaboko with the perfect texture can then be produced.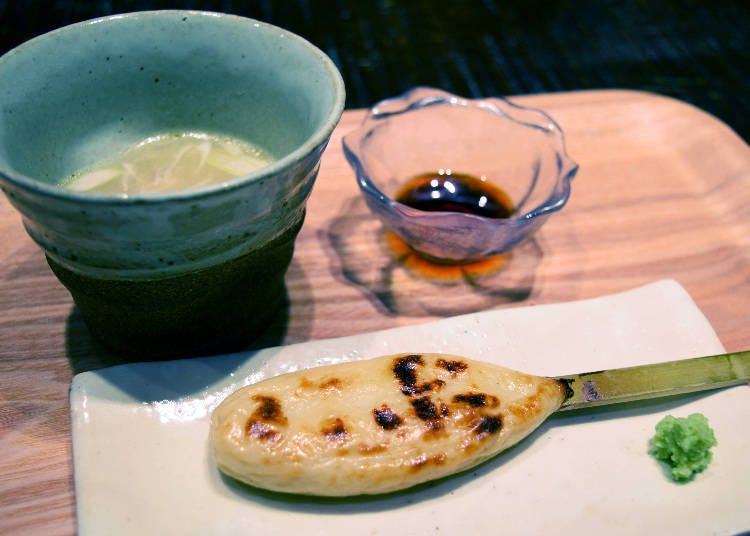 Only Available in limited quantities, Aburi Abekama Handmade Rice Cake (Madai) Set (550 yen) is a tasty choice. There are three set menus available, featuring white fish soup and one kamaboko.

The number of servings is limited due to the use of freshly caught, high quality madai (red sea bream) that is crafted into luxurious kamaboko with an enjoyably elastic texture and authentic taste.

The store also offers local sake which the staff carefully select to match well with kamaboko, so you can easily enjoy both, making Kanezakiya the ideal place for a gourmet meal.
鐘崎屋

Address

1-1-1 Chuo, Aoba-ku, Sendai, Miyagi 980-8487

Phone Number

022-357-0581

Hours: 10:00 - 21:00
Price: Aburi Abekama Handmade Rice Cake (Madai) Set - 550 yen
Holidays: Same as S-PAL Sendai
Food is undoubtedly one of the great pleasures of sightseeing. When you visit Sendai, be sure to try the fine local cuisine!

Original text by: Shoepress
*This information is from the time of this article's publication.
*Prices and options mentioned are subject to change.
*Unless stated otherwise, all prices include tax.