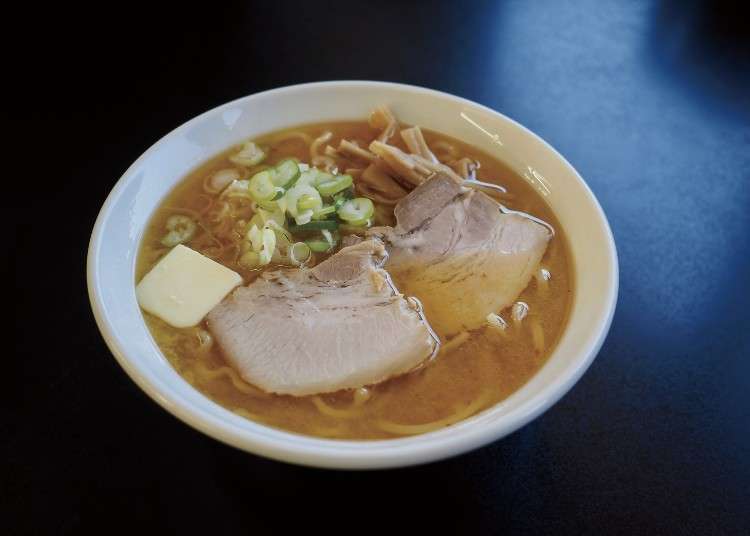 Kitakata Ramen is one of Japan's top three ramen dishes, along with Hakata and Sapporo Ramen. And if you want to try a delicious local dish from Fukushima Prefecture, don't miss this variety!

Many people include trying Kitakata Ramen as part of their sightseeing itinerary. However, there are so many shops, it can be a challenge deciding where to go. To ease the difficulty, here are three carefully selected Kitakata Ramen shops, each with their own original styles.
Kitakata Ramen is moisture-rich with its own distinctly chewy texture. This Fukushima ramen is known as one of Japan's three major styles, along with Hakata and Sapporo Ramen.

The flavor of Kitakata Ramen varies by shop, however, in general, the soup is made with a soy sauce base, and mixed with flat noodles.

There are approximately 100 Kitakata Ramen shops in Kitakata City, many of which are long-established shops that have been around for generations.
1)Kitakata Ramen Ippei: Unique Seabura Chacha-kei Ramen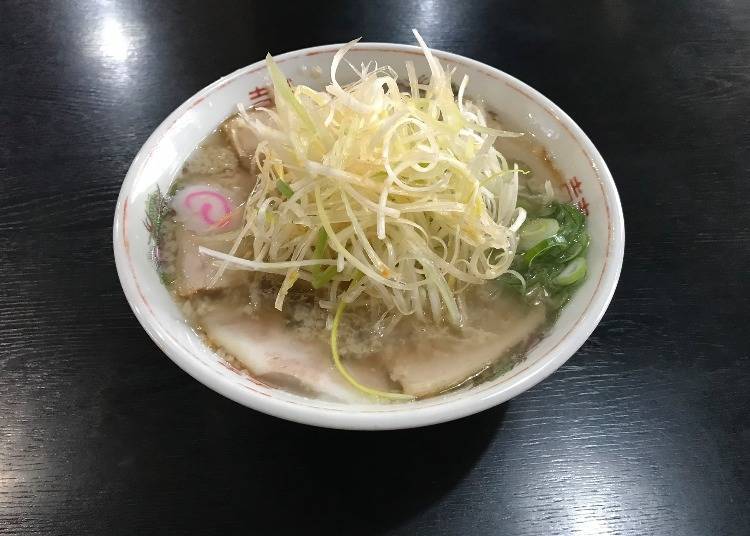 This shop is located about 30 minutes on foot north of Kitakata Station. Take Route 459, enter Prefectural Route 333, and you will see it right along the road. The huge parking lot is convenient for those coming by car as well as by train.

Inside the shop are counter seats, booth seats, and raised-tatami floor seats. They can easily accommodate any guest, whether visiting alone or with your entire family. There is basic ramen made with medium chijire noodles, and Kitakata soy sauce ramen in a pork-bone based broth.

The recommended dish is the Tokusei Ramen (1,050 yen). This ramen is made in the style of "seabura chacha-kei ramen," which is uncommon for Kitakata Ramen. (Seabura Ramen is made by boiling the back fat of the pork in the soup with a net for a richer flavor).

The soup is delicious, with the fatty taste of the pork and a hint of garlic. All of the soups are voluminous, topped with green onions and char siu pork slices, and packed with a flavor that is sure to satisfy! This is one dish you don't want to miss.
喜多方ラーメン 一平

Address

1453 Muramatsu Ishida, Matsuyama-cho, Kitakata-shi, Fukushima 966-0902

Phone Number

0241-23-0699

Hours: 7:00AM-6:30 (L.O.)
Price: Ramen 550 yen, Char Siu Noodles 800 yen, Green Onion Ramen 750 yen, Jito-jito Ramen 650 yen
Closed: Wednesdays
2) Makoto Shokudo: Ramen in the Morning
This long-established Kitakata Ramen shop is located about 20 minutes on foot from Kitakata Station. The fourth-generation shopkeeper has managed to maintain the same delicious flavor today that it's had since its opening. The Tazuki River runs right around the corner. It is also very close to Kitakata City Hall.

It is a shop frequented by tourists and locals alike. Pass through the traditional "noren" curtain, and find yourself immersed in its good old-fashioned Showa atmosphere. There are table seats, as well as tatami seating. It is a very relaxing place to enjoy a meal.

Their popular dish is the Chinese Soba (700 yen). The thick noodles go well with its solid soy sauce base. It is topped with three slices of homemade char siu pork, for a juicy and delicious special dish.

The Char Siu Noodle Dish (1,000 yen) comes with 10 slices, so if you're a fan of char siu pork, this dish is for you. The shop opens as early as 7:30AM, so if you're craving ramen in the morning, by all means pay a visit.
まこと食堂

Address

7116 Otazukimichishita, Kitakata-shi, Fukushima-ken 966-0813

Phone Number

0241-22-0232

Hours: 7:30AM-3:00PM
Price: Chinese Soba 700 yen, Char Siu Noodles 1,000 yen
Closed: Mondays
3)Katsuryoku Saisen Menya Ajian Shokudo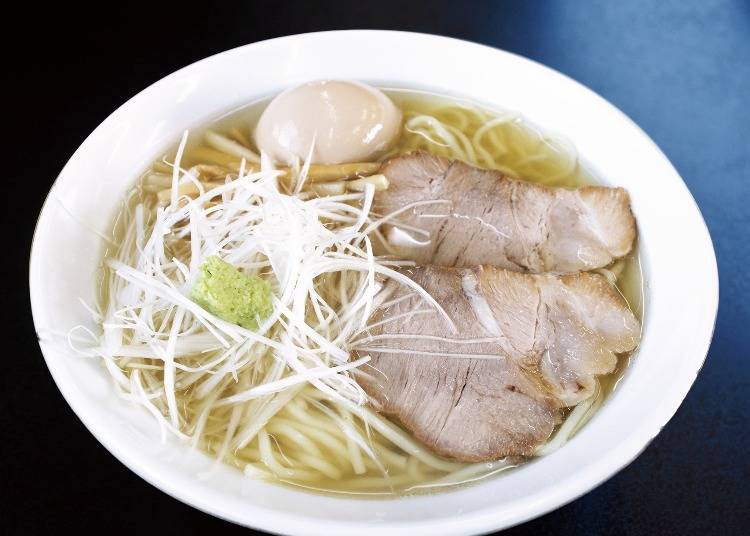 This is a relatively new Kitakata Ramen restaurant, opened in 2008. It is located on the outskirts of the city center, about 30 minutes on foot from Kitakata Station. There are a total of 42 seats, including table, counter, and raised-tatami seating. The shop interior is spacious with a beautifully decorated atmosphere.

One of the recommended dishes is the Wasabi Shio Soba (800 yen), a dish created by the owner as a way to include the culture of shijimi, an ingredient from his hometown, into a ramen dish. The soup stock is made with a large amount of shijimi purchased directly from partner fisheries. The flavor if the shijimi goes well with the refreshing, salty taste of the soup. Dissolve some wasabi in it for a unique, aromatic flavor.

Not only the stock, but the noodles and soup are also completely made using local ingredients. Another popular dish is the flavorful Hojun Miso Ramen (780 yen), made with koji-aged Kitakata miso.
あじ庵食堂

Address

1-11 Shimizugaoka, Kitakata-shi, Fukushima-ken 966-0093

Phone Number

0241-23-6161

Hours: [Tue-Fri] 10:00AM-until sold out [Sat, Sun, Holiday] 7:00-until sold out
Price: Miso Ramen 780 yen, Soy Sauce Ramen 680 yen, Tanrei Shijimi Soba 730 yen
Closed: Mondays
Kitakata Station is surrounded by plenty of Kitakata Ramen shops. And despite being the same kind of dish, each Kitakata Ramen bowl has its own completely unique flavor based on the shop.

From long-established places continuing long traditions to newer locations, you will be sure to find a new favorite Kitakata Ramen shop for yourself.

Text by: Masafumi Mikawa
*This information is from the time of this article's publication.
*Prices and options mentioned are subject to change.
*Unless stated otherwise, all prices include tax.
Limited time offer: 10% discount coupons available now!