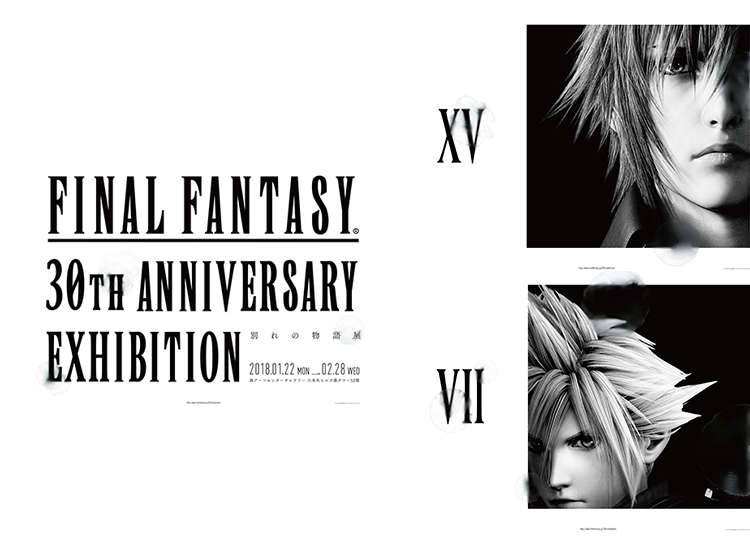 Everyone familiar with the Final Fantasy series connects certain memories and emotions with it – which one was your first? Which one was your favorite? Do you remember exploring the dark, yet colorful corners of Midgar's slums with Cloud, or were you and Tidus the best Blitzball team to walk this planet? Have you maybe just recently sat in a car with Noctis and his friends? Or are you still defending the land of Eorzea from all kinds of danger with seven other friends?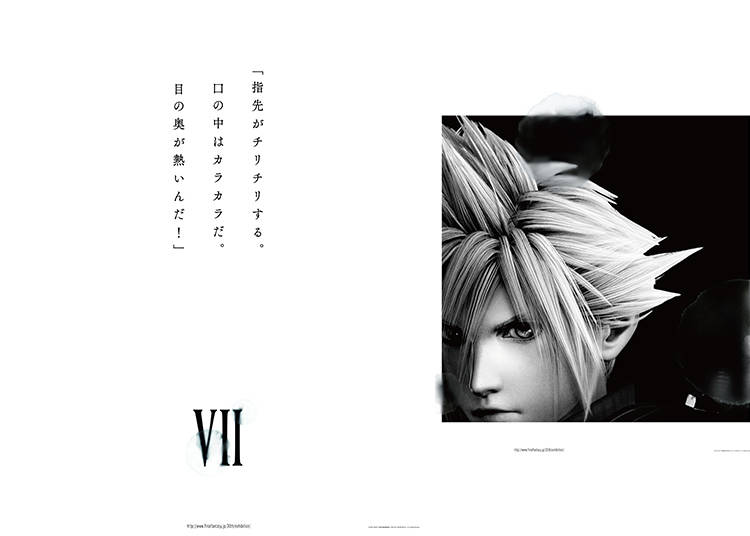 My fingers are tingling. My mouth is dry. My eyes are burning!
Final Fantasy means a lot of different things to a lot of different people. It has shaped childhoods and guided us through puberties, made us laugh and suffer, fight and ponder. It's a series like no other – and in 2018, it will precisely 30 years ago that the very first Final Fantasy was released.

Not much is known about the exhibition at this point besides date and location – it will take place from January 22 to February 28, 2018, at the Mori Arts Center Gallery in Roppongi Hills.
Until September 27, however, head over to Tokyo's Kaihimmakuhari Station to get a first and impactful impression of what the Final Fantasy 30th Anniversary Exhibition will look like. There, you'll find a minimalistic exhibition installed inside the train station centered on "departure" – the walls of the station are adorned with simplistic prints of lines from all 15 installments of the series, spoken during moments of death and farewell, alongside black and white prints of the main protagonists. Best prepare for feels.
Oh, do not look at me so. A smile better suits a hero...
If you plan on visiting Tokyo during January or February 2018, this exhibition is an absolute must-see. Of course, we will keep you updated on ticket sales and everything else you need to know once the information is released. So long, brave adventurer.
Area

Category

Articles Genre
*This information is from the time of this article's publication.