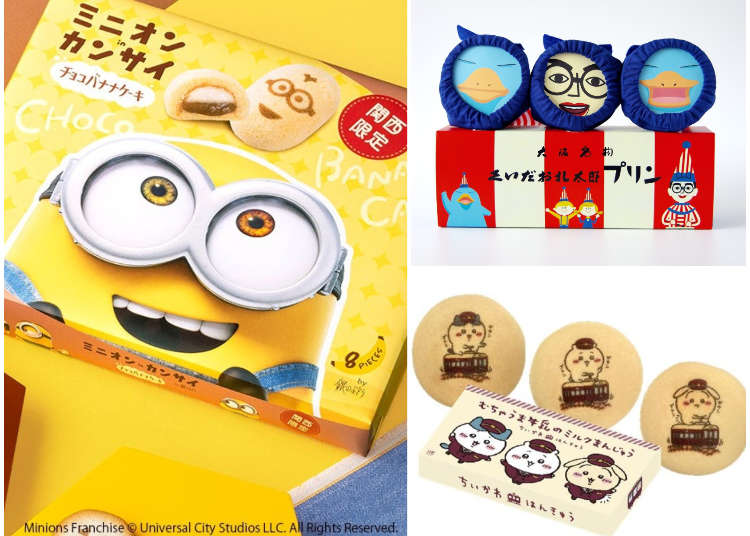 The Kansai region, with cities like Osaka, Kyoto, and Kobe, is a top pick for international tourists. If you're fortunate enough to visit, don't miss the opportunity to take home exclusive local souvenirs and snacks.

Kansai offers an array of charming snacks, easily accessible at train stations like JR and Hankyu. Our article highlights unique collaboration snacks featuring beloved characters, available only in Kansai.
1. Minions in Kansai: Minions' Faces on Chocolate Banana Cakes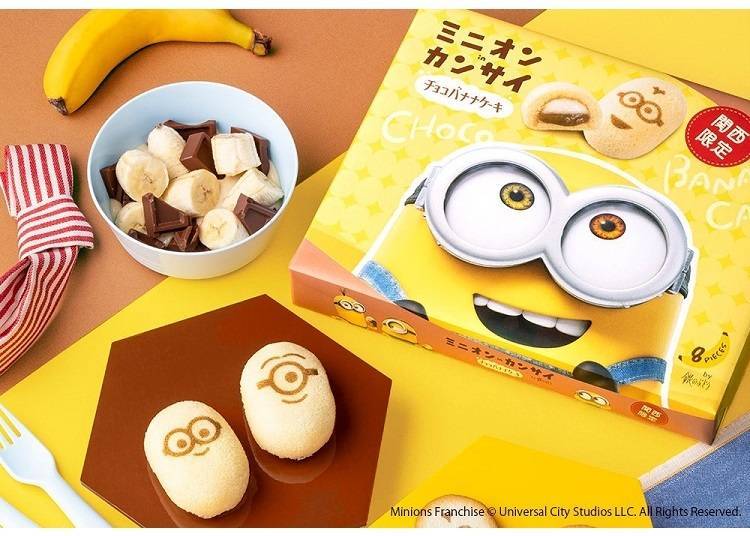 Sweets brand 'Gin-no-Budo,' known for its Tokyo Banana confection, collaborates with the popular 'Despicable Me' series character, the Minions, to create the 'Minions in Kansai' sweets brand.

This brand gained significant popularity with its debut product, the 'Minions in Kansai Cookie Sand Chocolate Banana flavor,' selling 500,000 units within a month. It's currently a highly anticipated and spotlighted sweets brand.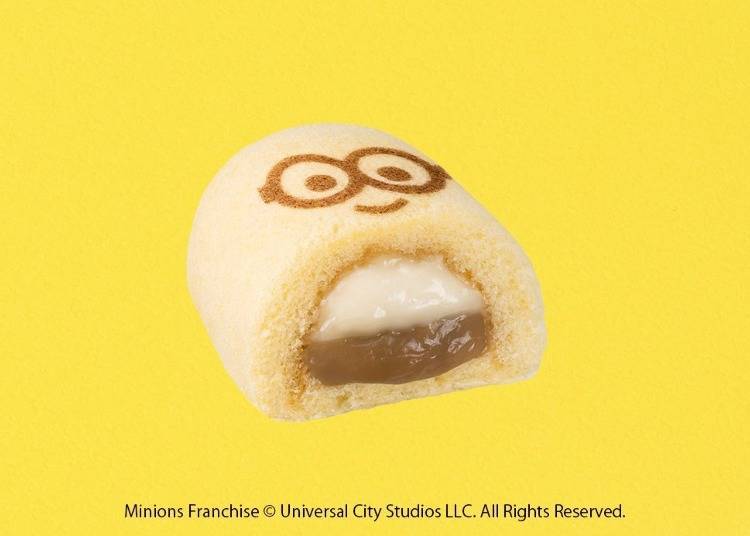 The second installment from this buzzworthy brand, the "Minions in Kansai Chocolate Banana Cake." This treat boasts a soft sponge base filled with smooth banana custard and chocolate banana cream, offering a gentle and delightful taste. Adorned with familiar Minion characters—Bob, Stuart, Kevin, Carl, and Dave—printed on top, it exudes irresistible cuteness.

Starting from July 22, you can purchase it at various locations, including Kansai airports like Osaka International (Itami) Airport, major train stations, and highway service areas.

The prices are 799 yen (tax included) for a pack of 4 and 1,490 yen (tax included) for a pack of 8. Plus, at two spots, Hankyu Umeda Main Store (Basement 1 Food Stage) and Osaka International (Itami) Airport (Central Block 2nd Floor in front of Information), you can grab an exclusive Minion summer enjoyment sticker on a first-come, first-served basis—so be sure to hurry!

(Minions Franchise © Universal City Studios LLC. All Rights Reserved.)
2. Classic Pudding in a Limited Package! Iconic Ico-chan the Platypus × Kuidaore Taro Pudding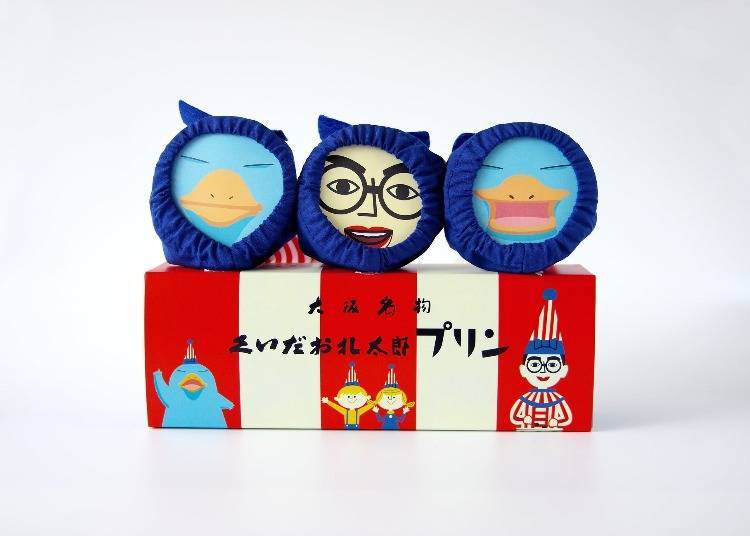 Iconic Dotonbori delicacy, Kuidaore Taro, and JR West's "ICOCA" transit IC card mascot, Ico-chan the Platypus, known for Osaka's culinary delights, are teaming up for their first-ever collaboration product.

The "Kuidaore Taro Pudding" is a classic souvenir co-developed with confectionery specialist "Dojima Sweets." It's immensely popular, often featured in the media. This nostalgic pudding, combining bittersweet caramel sauce and crushed sugar, is an absolute delight.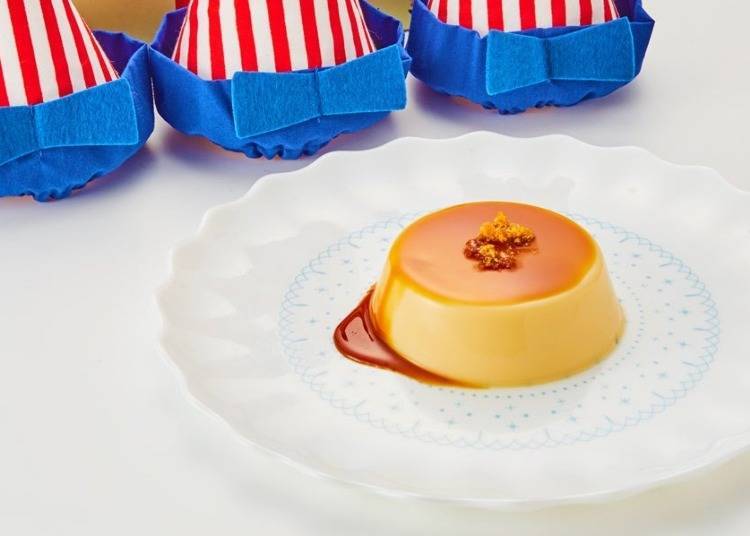 Inside the Kuidaore Taro Pudding packaging, you'll discover the inclusion of Iko-chan the Platypus. Embracing the concept of "Ico-chan's leap into the realm of Osaka's renowned 'Kuidaore Taro'," the packaging unites Ico-chan and Kuidaore Taro.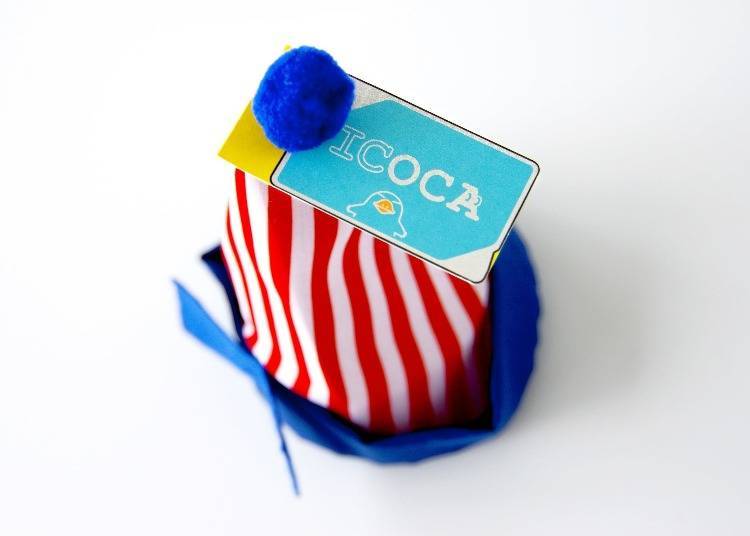 As an extra treat, the Kuidaore Taro's triangular hat comes with an ICOCA card design tag, accompanied by an explanatory card featuring Ico-chan and Kuidaore Taro faces. The price is 1,450 yen (tax included).

Available starting July 25 at JR West stations' in-station stores like Souvenir Street, Entre Marché, Souvenir Corners, and Souvenir Rakumachi, among others.
3. Collaboration Begins at Kansai Stores! Chiikawa × Hankyu Railway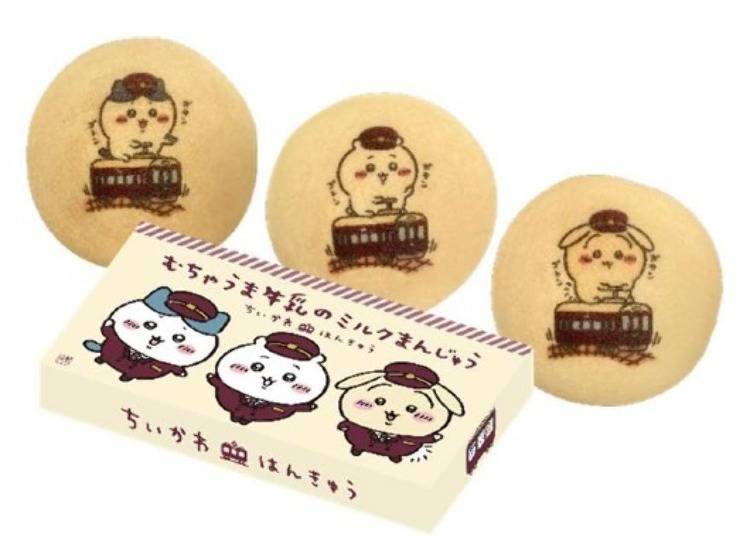 Illustrator Nagano's character "Chiikawa," known for sharing illustrations and comics on Twitter, has gained immense popularity in Japan, even having an anime adaptation. The merchandise featuring Chiikawa, available in various places, often sells out rapidly. Now, a collaboration between Chiikawa and Kansai's Hankyu Railway has become a reality.

This collaboration project takes place at Hankyu Railway stations along the lines in Osaka, Kobe, and Kyoto. Sweets inspired by Chiikawa's beloved characters will be available for sale at cafes and restaurants within the stations, such as Tully's Coffee and Hiyori TauT.

Additionally, there are delightful souvenir sweets. At the "Takayama-do" traditional Japanese confectionery located at Kobe-Nishinomiya Kitaguchi Station, the "Mochi-filled Milk Bun with Rich Milk Bean Paste" (972 yen) is introduced. This treat showcases Chiikawa characters donning Hankyu Railway costumes, printed onto the buns.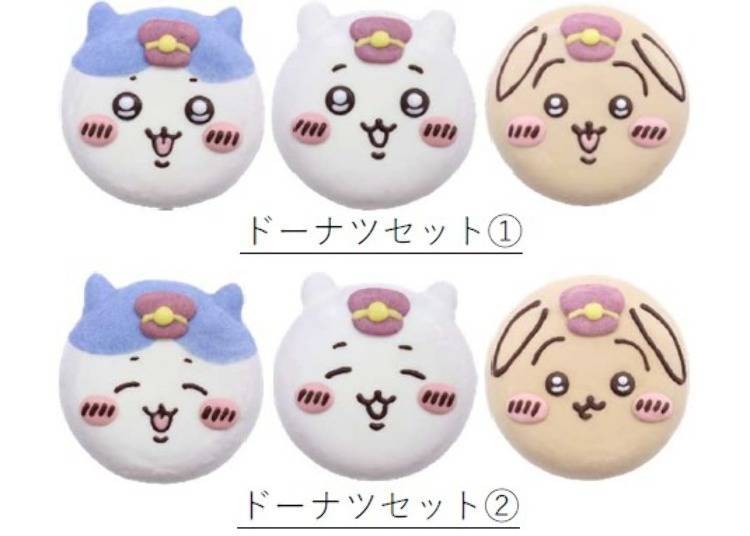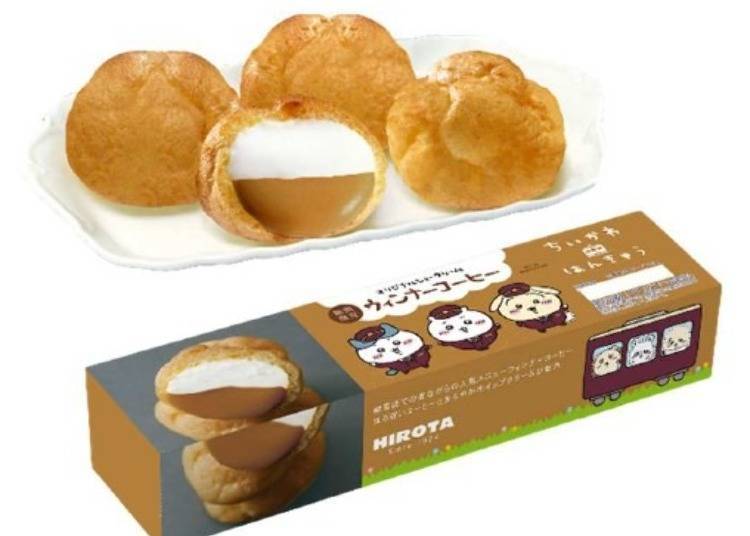 Furthermore, within the "Gohoubist" event venue located along the railway line, exciting collaborations are taking place with confectionery shops such as "Yogashi no Hirota," "Ikumi Mama's Animal Donuts!," and "DE CARNERO CASTE." This partnership is introducing a diverse range of offerings including cream puffs, donuts, castella cakes, and more. These mouthwatering delights are set to be launched consecutively. The collaborative period is set to last from August 17 to November 13.

(C)nagano / chiikawa committee (C)Hankyu Corp.

Minions, Kuidaore Taro, Iko-chan, Chiikawa—each a cute and highly popular character. We've introduced collaboration sweets featuring these beloved characters, appealing to both children and adults alike. When you visit the Kansai region, why not consider purchasing these adorable limited-edition collaboration sweets, right down to their packaging?


The information in this article is current as of July 2023. Please check the official website for the latest information.
Written by: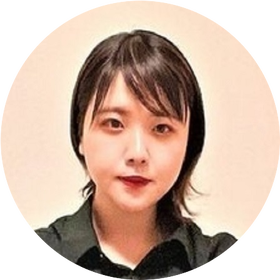 *This information is from the time of this article's publication.
*Prices and options mentioned are subject to change.
*Unless stated otherwise, all prices include tax.
Limited time offer: 10% discount coupons available now!