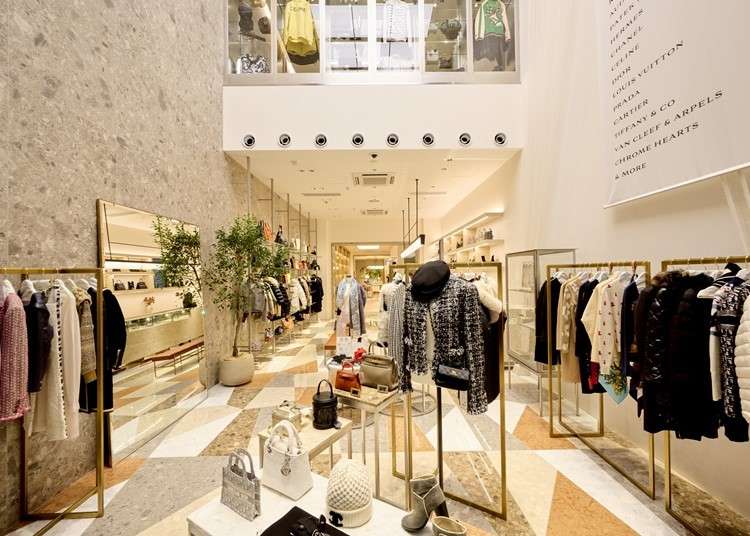 Unearth the allure of vintage goods in Osaka! These 10 fabulous boutiques in Kyoto and Osaka showcase exclusive discontinued items and fashion bargains you won't find elsewhere. Discover the charm of bygone eras and rare finds, and plan your vintage shopping adventure with our handy guide.
The Appeal of Vintage Boutiques in Kyoto and Osaka
Vintage goods possess a unique charm that appreciates in value and rarity over time. Unlike ordinary second-hand shops, vintage boutiques specialize in offering discontinued items no longer available through regular retail channels. They serve as havens for fashion enthusiasts seeking exclusive treasures that cannot be easily obtained from modern apparel brands.

Kyoto and Osaka, the economic hubs of the Kansai Region, are renowned trendsetters. Therefore, when visiting these cities, it's worth exploring a selection of recommended vintage shops.

One of the most thrilling aspects of traveling is the opportunity to hunt for special items exclusive to the local area. Vintage items, with their scarcity and historical significance, exude a particular allure—from unique pieces that are no longer produced to one-of-a-kind gems unlikely to be owned by anyone else.

In the Kansai Region, especially in Osaka's America-mura and Horie districts, a wealth of fashionable vintage goods awaits discovery. On the other hand, Kyoto offers a more understated and refined collection, reflecting the city's rich Japanese cultural heritage. For those seeking something distinctive and off the beaten path, Kyoto is a must-visit destination. Its assortment of tastes, materials, and designs stands out from the offerings of contemporary brands prevalent in today's market.

Below, we present 10 of our favorite vintage shops in this vibrant region.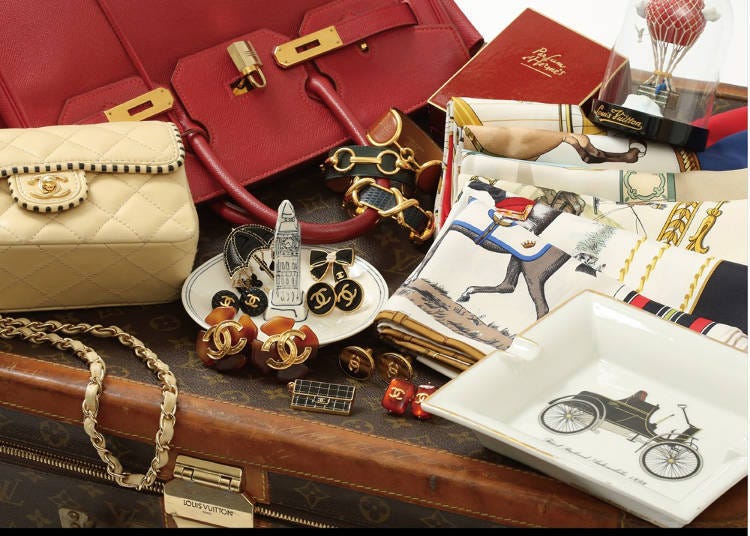 DECOUVERTE KYOTO is located in the busy Shijo-Kawaramachi area of Kyoto, amid various other sightseeing and gourmet spots. This vintage boutique is operated by BAYCREW'S Group, a leading apparel and lifestyle business that has expanded throughout Japan. They cater primarily to adult women, offering an impressive array of one-of-a-kind bags, scarves, accessories, and other vintage goods.

The brand name "DECOUVERTE" means "the joy of discovering once-in-a-lifetime treasures." Their selection is carefully curated through encounters with esteemed maisons from the past and exceptional items of yet undiscovered value, sourced from both within Japan and around the world. Within their collection, you'll stumble upon priceless pieces from renowned brands such as Louis Vuitton, Gucci, Chanel, and Hermes, each of which possesses its special allure for fashion enthusiasts.

Tax-free and online international shopping is also available.
Has Health & Safety Measures

Address

Iida-ya Building 1F, 609, Teianmaenocho, Teramachi-dori shijo-sagaru, Shimogyo-ku, Kyoto-shi, Kyoto, 600-8031
View Map

Nearest Station

Kyoto-kawaramachi Station (Hankyu-kyoto Main Line)
1 minute on foot


Phone Number

075-275-4069
2. BEST VINTAGE GRAND FRONT OSAKA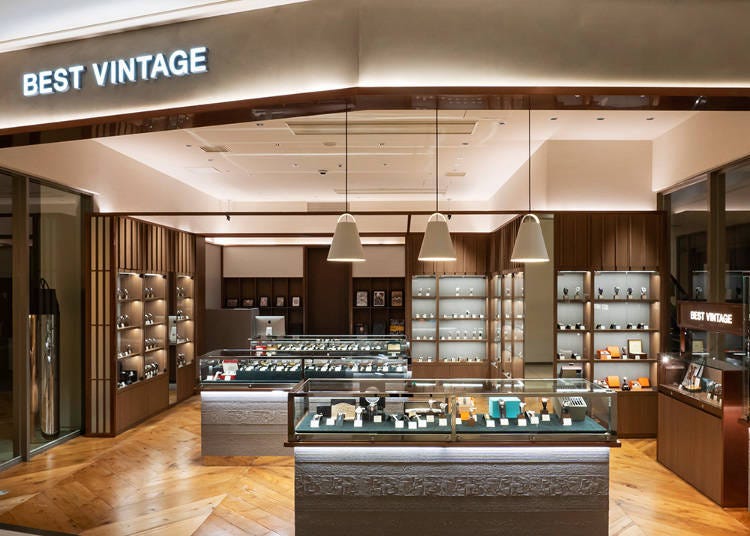 Best Vintage Grand Front Osaka is a specialty vintage watch outlet operated by BEST ISHIDA, one of Japan's major watch retailers, with two locations in the Kanto (Shinjuku) and Kansai (Osaka) regions. They are situated in the vibrant Umeda area at the Grand Front Osaka complex, just north of JR Osaka Station.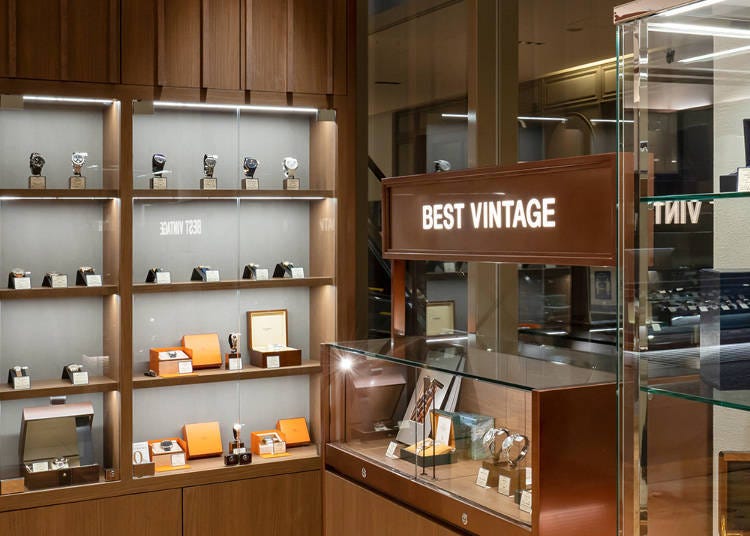 This unparalleled specialty boutique offers an extraordinary selection of timepieces, including iconic and internationally sought-after Rolex watches, including models that are no longer officially distributed. In total, the Tokyo and Osaka stores stock approximately 2,000 various pre-owned, vintage watches.

As an authorized watch dealer, Best Vintage Grand Front Osaka ensures that each product has undergone strict inspections, ensuring the quality of its timepieces.

English-speaking staff is available on-site, with after-sales service also available after purchase.
Address

Grand Front Osaka South Building 2F, 4-20 Ofukacho, Kita Ward, Osaka City, Osaka Prefecture, 530-0011
View Map

Nearest Station

Umeda Station (Midosuji Line)
6 minutes on foot


Phone Number

06-6743-4451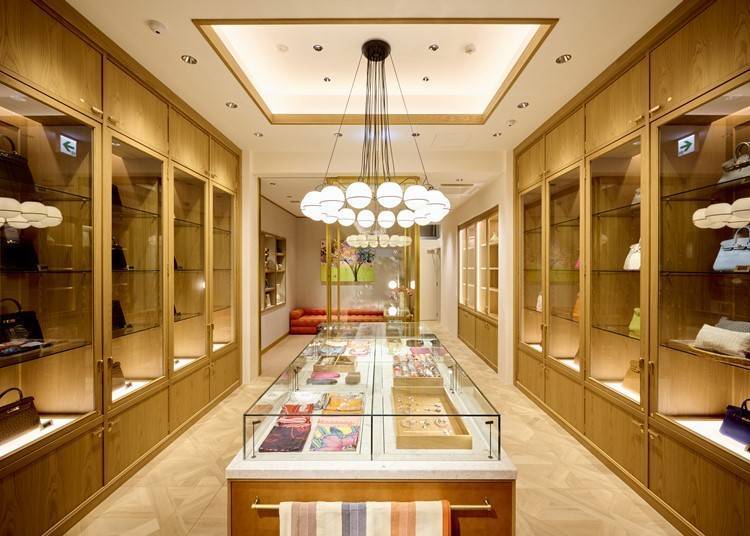 Located in Osaka's bustling tourist destination, the Shinsaibashisuji shopping arcade, ALLU offers an exquisite selection of rare, pre-owned goods from timeless quality brands such as Louis Vuitton, Hermes, Chanel, Rolex, Cartier, Chrome Hearts, Tiffany, Van Cleef & Arpels, and many others.
The term "pre-owned" refers to vintage items and those with a history of ownership, cherished for their time in the market, sentimental value, and potential worth. ALLU recognizes the importance of preserving novelty while passing them on to new owners, while actively engaging in recycling-oriented initiatives by indicating environmental impact and reduction contribution on product tags, in an effort to promote sustainability by reusing their products.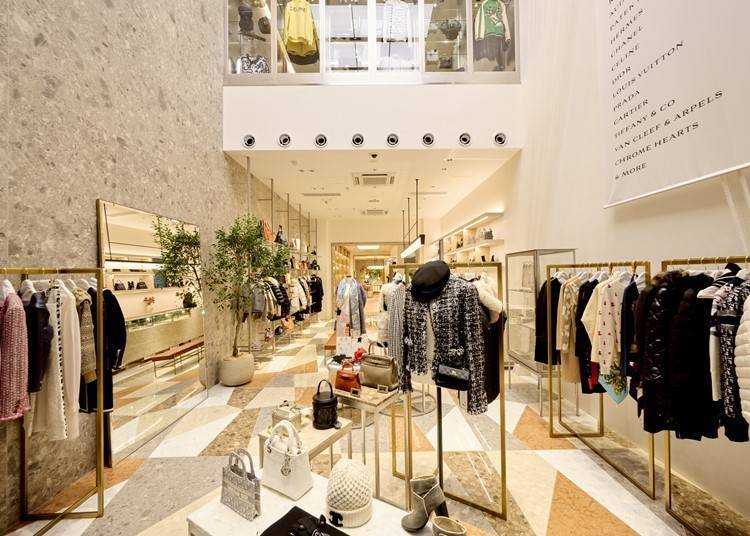 To accommodate foreign tourists, ALLU offers multilingual services in a wide range of languages, including English, Chinese, Korean, Portuguese, Spanish, Thai, Vietnamese, French, Tagalog, Hindi, Nepali, Indonesian, and Russian. Tax-free shopping is also available. In addition to Osaka, ALLU also has outlets in Ginza and Omotesando, as well as an online shop.
ALLU 心斎橋店

Address

2-1-19 Shinsaibashi-suji, Chuo-ku, Osaka 542-0085

Nearest Station

3-min walk from Shinsaibashi Station on all lines of Osaka Metro


Phone Number

06-4400-5095

Hours: 11:00a.m. - 8:00p.m.
Closed: Year-end and New Year's holidays
*For more details, please see official website.

Multilingual support:
English, Chinese, Korean, Portuguese, Spanish, Thai, Vietnamese, French, Tagalog, Hindi, Nepali, Indonesian, Russian.
English, Chinese, and Spanish-speaking staff available (work schedule may vary). Other languages available through translation tools.

Tax-free service: Yes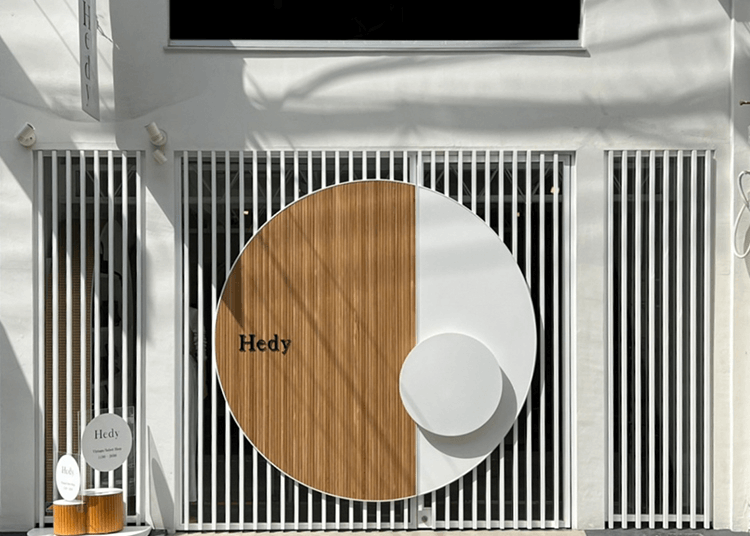 Hedy Osaka specializes in vintage goods that beautifully blend antiquity with modern trends. Hedy has two stores: one in Daikanyama, Tokyo, and the other in Shinsaibashi, Osaka. The Osaka location, in particular, located in a renovated traditional Japanese warehouse, offers a new, unique take on the aesthetic that seamlessly merges vintage and contemporary fashion.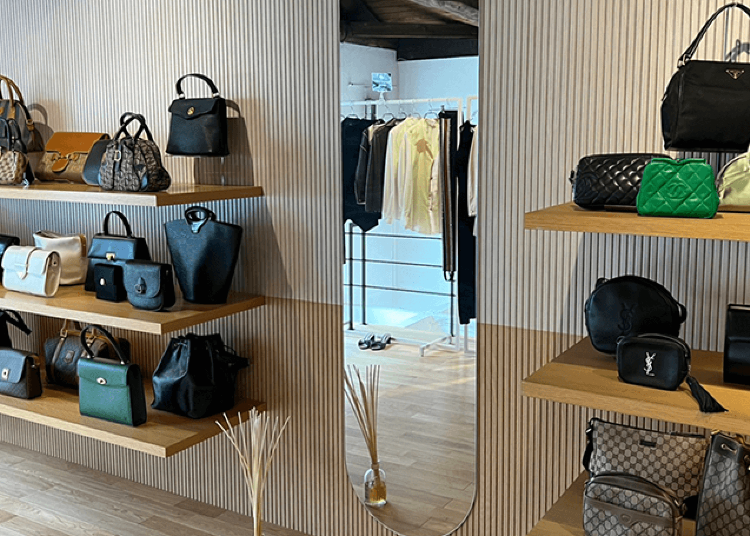 In addition to traditional bags and other goods, they also carry a diverse selection of popular apparel lines, many from the 80s and 90s. All items in stock are 'B-grade' or higher, ensuring their excellent condition. The store boasts an impressive range of 25 to 30 high-end brands, including Chanel, Louis Vuitton, and Celine.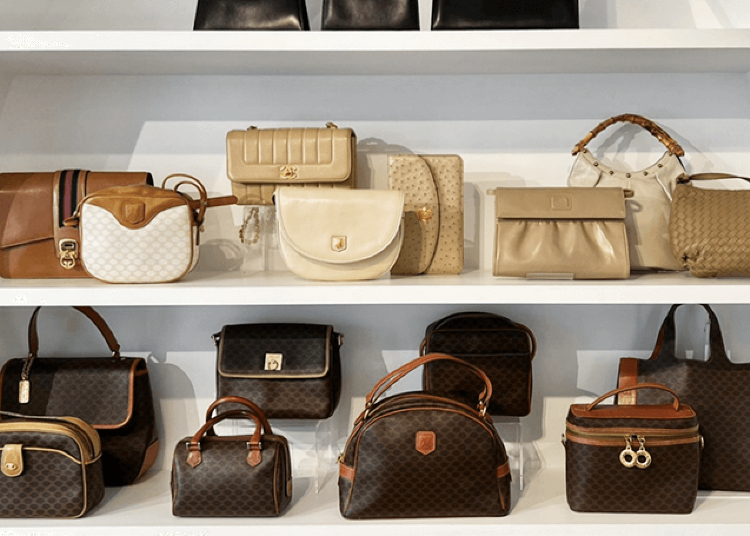 Situated just past the downtown area, a 10-minute walk from Shinsaibashi Station amidst busy shops and cafes, Hedy Osaka's location offers the convenience and variety to cater to your shopping desires.

English-speaking staff and tax-free shopping options also make for a leisurely and enjoyable browsing experience for guests to peruse the shop in search of their next favorite find.
Hedy Osaka

Address

1-14-2 Minami-horie, Nishi-ku, Osaka 550-0015

Nearest Station

3-min walk from Yotsubashi Station on Osaka Metro Yotsubashi Line


Phone Number

06-6567-8404

Hours: 11:00a.m. - 8:00p.m.
Closed: Irregular schedule

Multilingual support: English
Tax-free service: Yes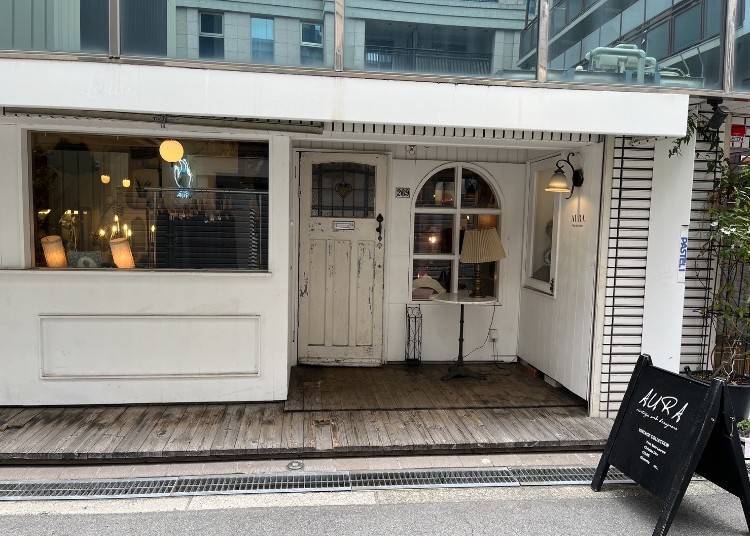 AURA Umeda Main Store is a vintage haven boasting masterpieces and classic items from all over the world. Various events and presentations are also held throughout the year. Located in Nakazaki-cho, Umeda, right in the heart of Osaka, there are a number of vintage clothing shops and antique cafes, offering an exciting shopping adventure to visitors from morning until night.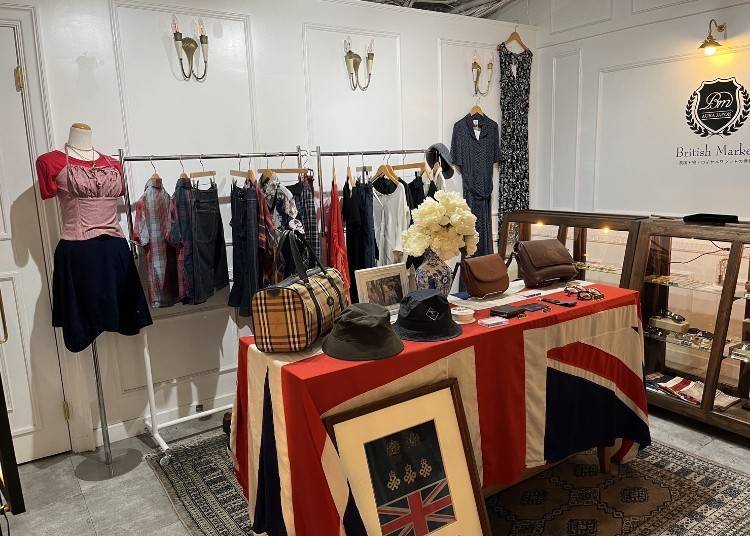 Unlike its Shinsaibashi counterpart, the Umeda flagship store features an eclectic mix of international labels and Japanese brands, including sacai and COMME des GARCONS. Their Instagram page also provides details on their monthly events. The Umeda main store's current feature is entitled "British Market: The World of Royal Warrants," which showcases a splendid array of Burberry and Vivienne Westwood items (from June 2023 through the end of the year).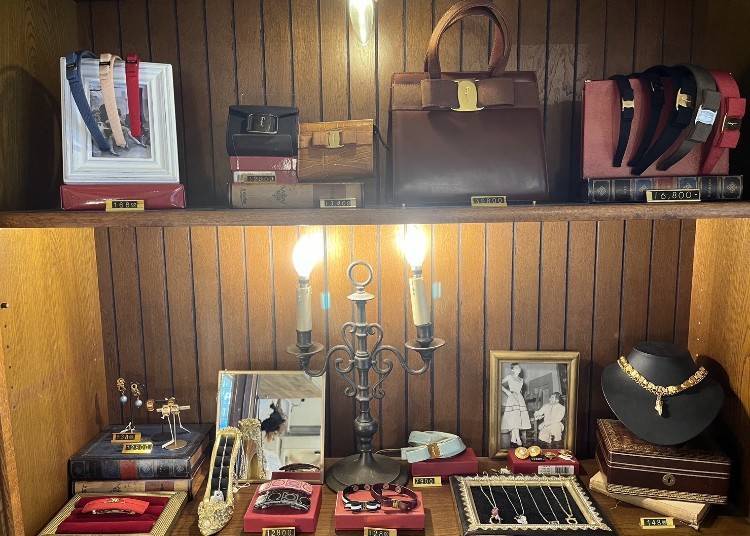 While the shop does not offer tax-free services, their prices are reasonable compared to other vintage boutiques. They have a reputation for providing high-quality, high-brand items at affordable rates, making it an enticing shopping destination for many. AURA Umeda's collection of rare brand-name items from Japan renders it an invaluable spot for international tourists that you won't want to overlook.
AURA梅田本店

Address

2-6-3, Nakazakinishi 2-chome, Kita-ku, Osaka 530-0015

Nearest Station

10-min walk from Nakazakicho Station on Osaka Metro Tanimachi Line / 15-min. walk from Umeda Station on other lines


Phone Number

06-6450-8344

Hours: 12:00p.m. - 7:00p.m.
Closed: Irregular schedule
Multilingual support: English
Tax-free service: N/A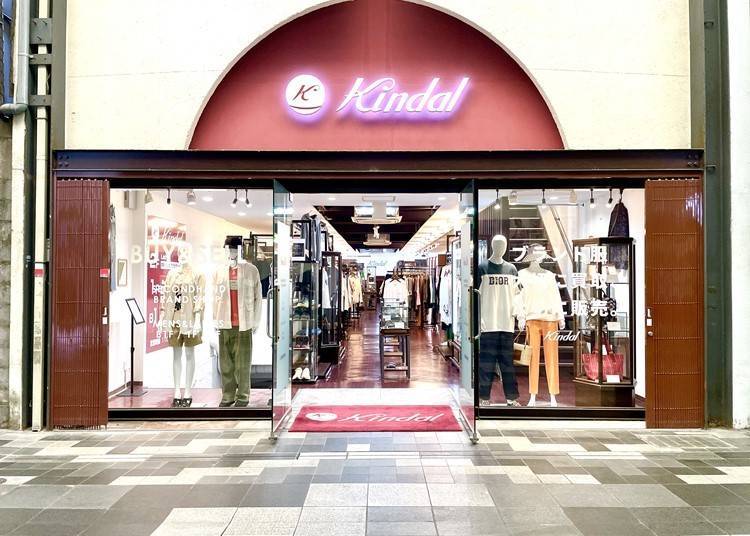 Kindal is a select shop specializing in pre-owned brand-name clothing, bags, and watch accessories, primarily located in the Kansai Region. Among them is Kindal Kyoto, boasting the most extensive collection of super-brand bags and accessories, including names like Louis Vuitton, Chanel, Hermes, Gucci, and Prada.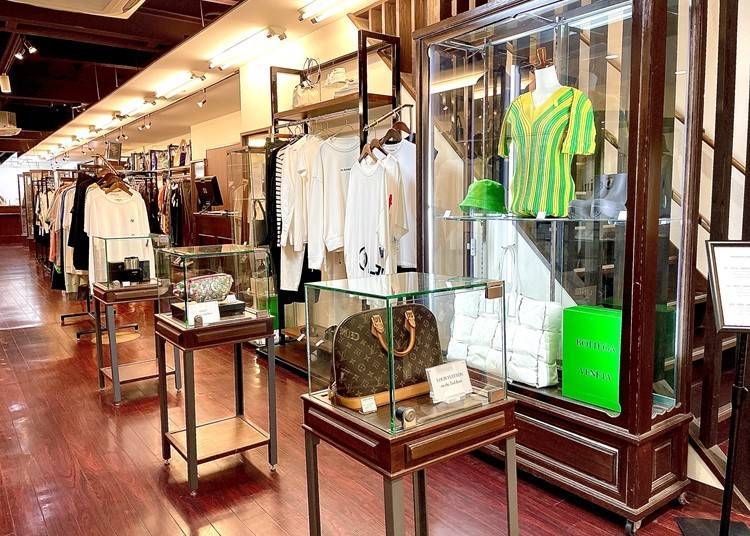 The store consists of three floors, each with its own distinct brand concept, and boasts an overwhelming volume of over 8,000 items at any given time. From casual to high-end brands like Bottega Veneta, COMME des GARCONS, Yohji Yamamoto, Issey Miyake, The North Face, Auralee, Comoli, and others, there's something for every shopper. Situated in Kyoto's Kawaramachi area, a popular tourist destination, it's also an easy spot to visit while sightseeing.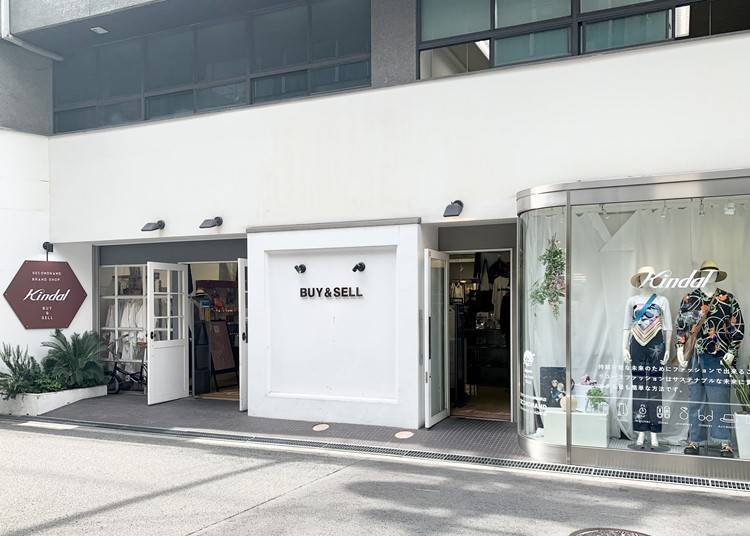 Every Kindal shop offers a unique concept and lineup. In the trendy Horie area of Osaka, Kindal Horie features a diverse range of seasonal goods for both men and women, including high-end brands like Louis Vuitton, Chanel, Hermes, Loewe, Maison Margiela, and many more.
カインドオル京都

Address

282 Enpukuji-mae-cho, Nakagyo-ku, Kyoto, 604-8045

Nearest Station

5-min walk from Kyoto Kawaramachi Station on Hankyu Kyoto Main Line


Phone Number

075-252-2424

Hours: 11:00a.m. - 8:00p.m.
Closed: Irregular schedule
Multilingual support: Chinese, Korean, English (foreign staff available)
Tax-free service: Yes
Lara Vintage, located in the chic Horie area of Osaka, takes pride in its extensive collection of items sourced directly from European countries by their buyers. The shop is renowned for offering the largest collection of antique European ladies' clothing in Osaka.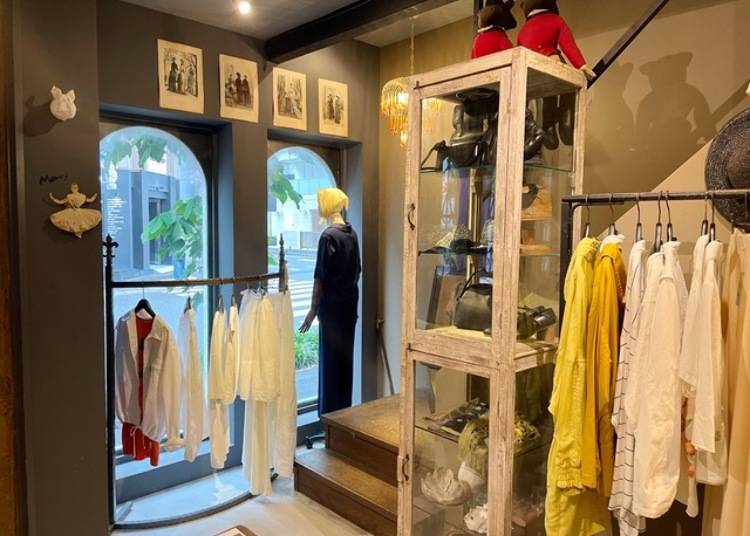 The boutique focuses on exquisitely handcrafted and valuable garments from the 1800s to the early 1940s, as well as unique vintage and designer clothing from the 1950s onwards. They recently introduced a vintage archive of designer pieces from around the 90s, emphasizing icons like Dries Van Noten and Hermes. There are also collaborations with artists, and an exclusive shop-original remake line.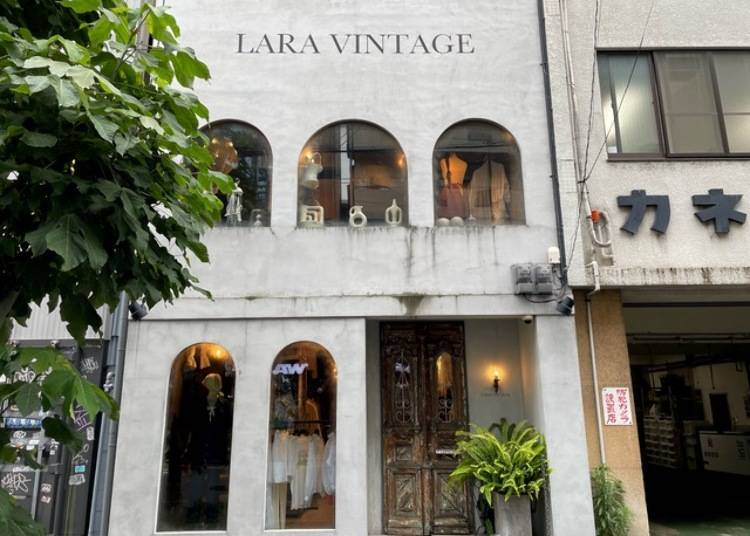 Although there is no tax-free service, shop staff can assist customers in basic English. Inside, you'll discover an array of valuable, sophisticated pieces from high-end brands, selected by discerning buyers with an eye for timeless allure.
LARA VINTAGE

Address

1-12-20 Minami-horie, Nishi-ku, Osaka 550-0015

Nearest Station

3-min walk from Yotsubashi Station on Osaka Municipal Subway Yotsubashi Line


Phone Number

06-6643-9684

Hours: 12:00p.m. - 7:00p.m.
Closed: Irregular schedule
Multilingual support: English
Tax-free service: None
8. CHER (NEXT51 Mikunigaoka Store)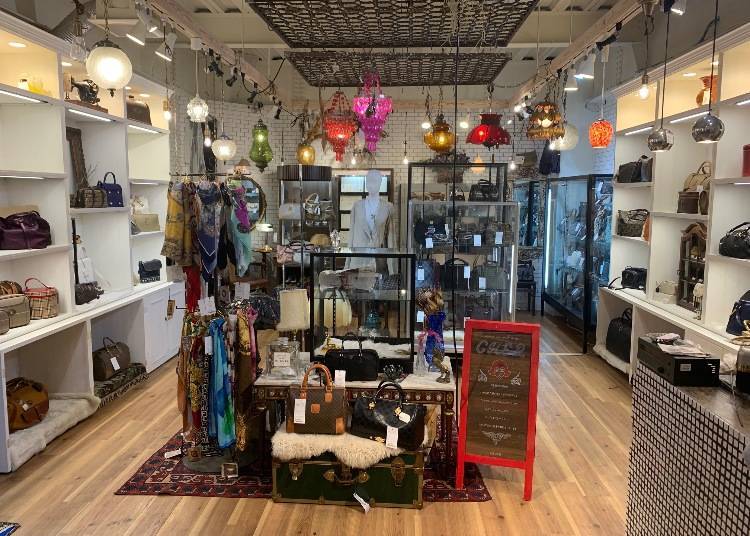 CHER stocks vintage brands at NEXT51 Mikunigaoka, under the shop's concept, "365 Everyday Vintage: Spice up your style with vintage today." With a focus on fashion brands such as Celine, Dior, Givenchy, and Tiffany, amongst others, they exclusively offer carefully-selected vintage goods in excellent condition. The shop also features an extensive global collection of bags and accessories, and a wide array of vintage clothing.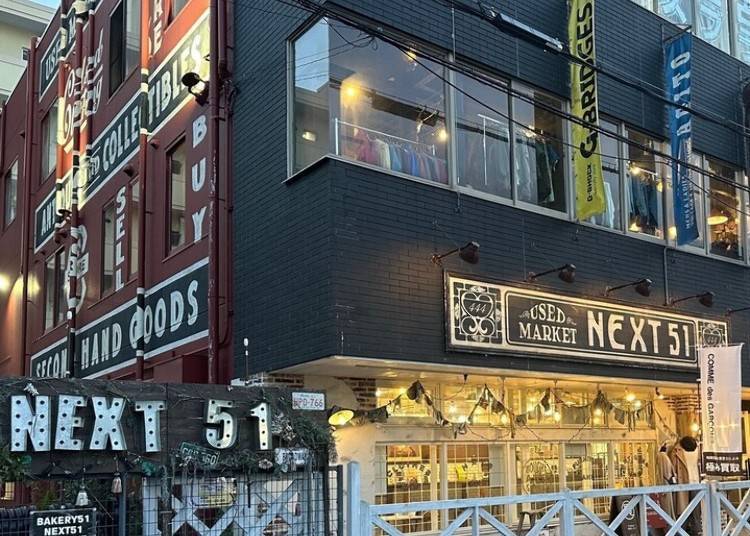 Conveniently located between Osaka City and Kansai International Airport, CHER is the perfect stopover before or after a flight. Tax-free shopping is also available.

CHER boasts a remarkable selection of vintage clothing as well as vintage goods for men, a rare find in the city that ensures a wonderful shopping experience that families and loved ones can enjoy together.
CHER (NEXT51 Mikunigaoka Store)

CHER(NEXT51三国ヶ丘店内)

Address

4-4-4, Mukouryou-nakamachi, Sakai-ku, Sakai-shi, Osaka 590-0024

Nearest Station

3-min walk from Mikunigaoka Station on JR Hanwa Line and Nankai Koya Line.


Phone Number

072-246-5535

Hours: 11:00a.m. - 8:00p.m.
Closed: Irregular schedule
Multilingual support: English
Tax-free service: Yes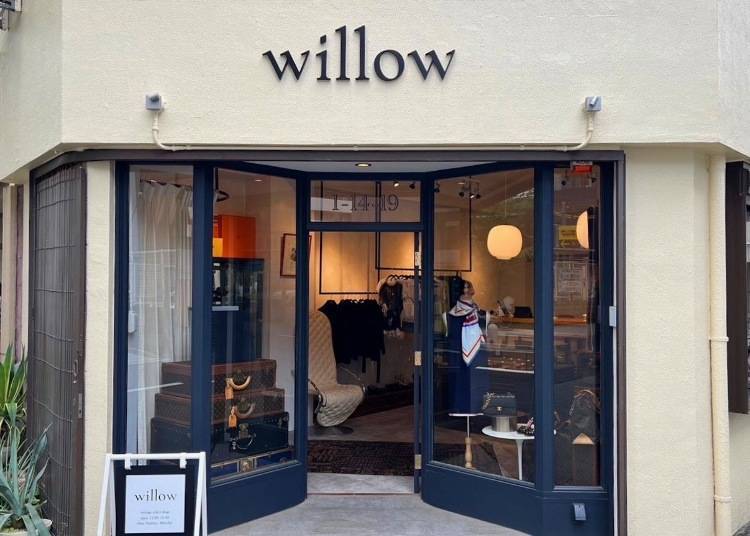 Located in Osaka's Honmachi district, willow is a relatively new select vintage boutique, having opened its doors in January 2022. Embodying the appeal and style of high-brand vintage, their items seamlessly blend with contemporary fashion, making a delightful addition to your everyday wear.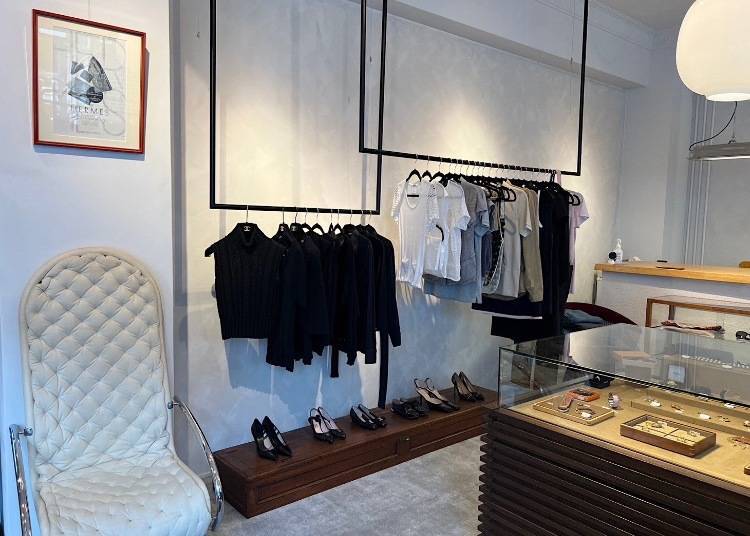 The store offers a captivating array of apparel, bags, and accessories from brands like Hermes, Chanel, and Dior. You may even find occasional bargains on timeless treasures and valuable collections. Their sister location, Willow Yamanashi, is located at the base of Mount Fuji in the Yamanashi Prefecture, making it another recommendation to check out while sightseeing.

Although foreign language assistance is currently unavailable, this shop is perfect for international shoppers visiting Japan for brand-name goods, and those seeking one-of-a-kind finds. Just visiting the shop provides valuable insights into incorporating vintage pieces into your daily style.
willow

Address

1-14-19 Utsubohonmachi, Nishi-ku, Osaka 550-0004

Nearest Station

3-min. walk from Honmachi Station on the Osaka Metro Midosuji, Chuo, and Yotsubashi Lines


Phone Number

06-4256-8847

Hours: 12:00p.m. - 7:00p.m.
Closed: Mondays
Multilingual support: None
Tax-free service: None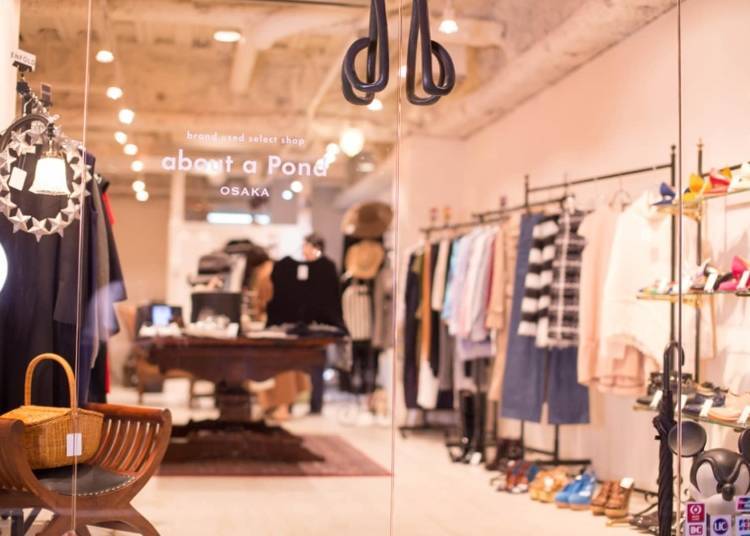 Located in Kitahorie, a sophisticated and refined part of the fashion hotspot of Horie, About A Pond specializes in high-quality brand-name used clothing. The store's concept is about "adding value to good things" by purchasing only carefully selected items from individuals with a keen fashion sense. With its neat, spacious, and luxurious ambiance, the boutique showcases popular Japanese brands that are current and well-maintained.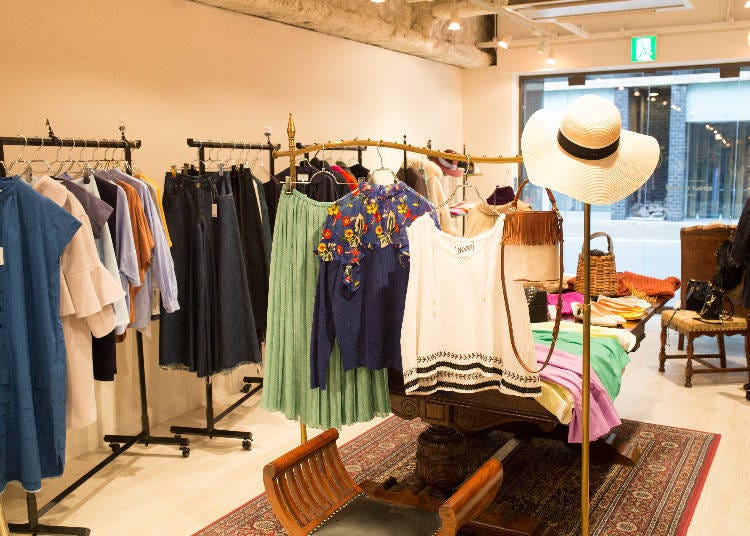 Their main brand features original products of Drawer, a high-grade select shop of United Arrows, one of Japan's foremost fashion brands. In addition to BLAMINK, produced by one of Drawer's original designers, you'll discover other high-end brands, including sacai, Mame Kurogouchi, Enfold, Nowos, Ron Herman, and more.

English-speaking staff may be available on certain days. However, tax-free services are not available. Regardless, we highly recommend this shop for international customers seeking top-notch Japanese brand-name products.
about a Pond

Address

Watari Building 1F, 1-5-17 Kitahorie, Nishi-ku, Osaka 550-0014

Nearest Station

2-min walk from Yotsubashi Station on Osaka Metro Yotsubashi Line


Phone Number

06-6585-9758

Hours: 11:00a.m. - 7:00p.m.
Closed: Sundays, 1st & 3rd Mondays of the month
Multilingual support: None
Tax-free service: None
The true allure of vintage items lies in their exclusivity, hailing from brands and countries that may otherwise remain out of reach. Each moment you discover a new cherished piece is like a fateful encounter, and the most opportune time for a purchase.

So next time you find yourself in the Kansai Area of Osaka & Kyoto, renowned for their keen appreciation of value for money, take advantage of the chance to get your hands on some unique and reasonably-priced vintage goods that you may never encounter again!

*Information in article as of June 2023. Please see official websites for the latest updates and information.

English translation by: Krys Suzuki
Written by: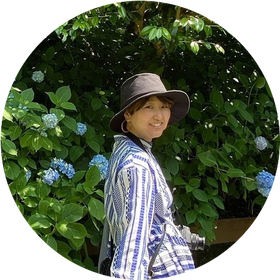 *This information is from the time of this article's publication.
*Prices and options mentioned are subject to change.
*Unless stated otherwise, all prices include tax.
Limited time offer: 10% discount coupons available now!