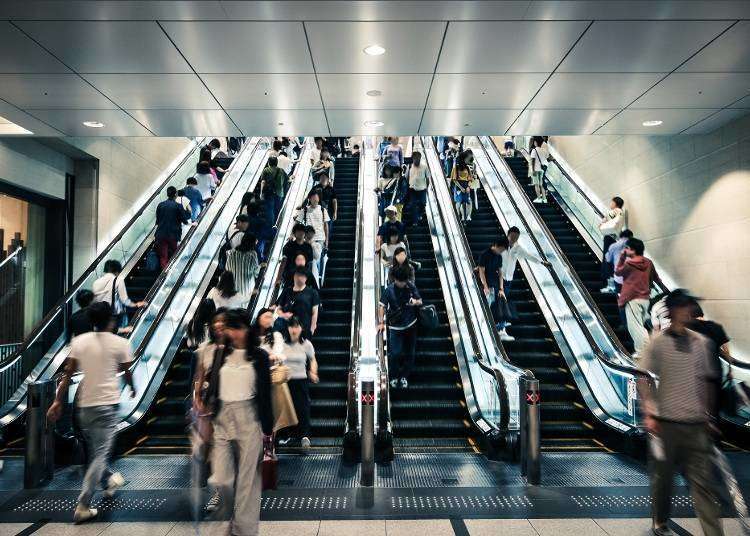 Osaka and Tokyo! Two of Japan's most prominent cities square off. It seems they couldn't be more different.

Tokyo is the representative city of Japan. Shibuya, Roppongi, and Shinjuku, with towering skyscrapers lined up side by side, have a futuristic and modern feeling. Meanwhile, you can soak in the atmosphere of bygone Tokyo in Asakusa, and with so much to see in just one city, many foreign visitors start their journey in Japan from Tokyo.

On the other hand, Osaka, the next largest city after Tokyo, has become very popular with foreign visitors in recent years as well. It provides easy access to Kyoto and Nara, and you can also go to the famous theme park Universal Studios Japan from there. With a large variety of affordable Osaka gourmet available for you to enjoy, it's no wonder that it has captivated the masses.

Though Tokyo and Osaka are both representative cities of Japan, just how different are they in reality? We hear from foreign visitors who have visited both Osaka and Tokyo about the differences they find the most shocking. (Opinions are those of respondents only.)
1. People from Osaka and Tokyo leave completely different impressions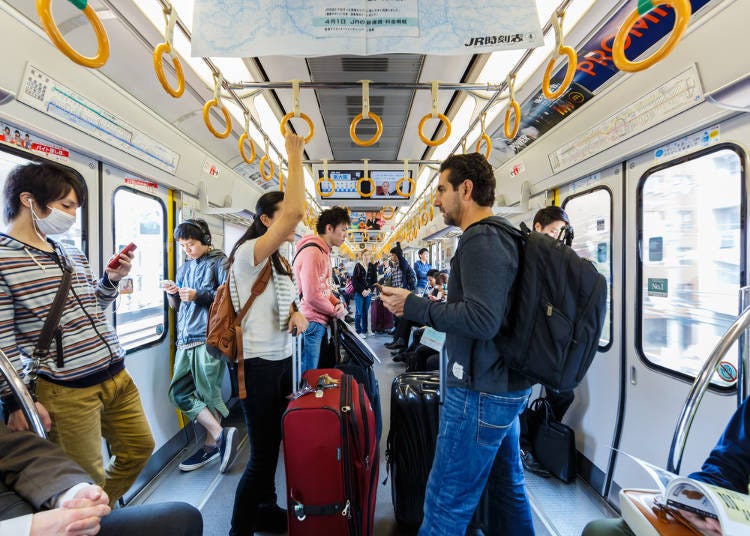 Tooykrub / Shutterstock.com
It can be said that in Japan, the personalities of the people can vary widely depending on the region. Many people feel that there are differences between the people of Tokyo and Osaka. One Russian lady says, "In Tokyo, it feels like no one cares about each other. But in Osaka, I often hear people ask, 'Where are you from?'"

Besides this, one man from India says, "In Osaka, when I take the bus or train, people often talk to me, and I've even received candy from some old ladies. However, in Tokyo, I haven't spoken to anyone on the train before."

Another man from Indonesia comments, "One of my friends lived in Tokyo before, and he said that he was lonely because it's quite difficult to make friends there. However, I stayed in Osaka, and I never found it difficult to make friends there."

When put this way by foreign visitors, it can be said that the difference between Tokyo and Osaka is the different temperaments of the people. In contrast to the cool and candid image of the residents of Tokyo, the people of Osaka tend to show more care and concern for those around them.

With that said, most of the people in Japan are kind at heart, and if you can make friends with people in Tokyo, they'll be more willing to open up to you, and if you do have to ask for help with directions, they'll patiently guide you as well. You can enjoy both Tokyo and Osaka without any reservations.
2. Tokyo VS Osaka: People stand on the opposite sides of escalators
Regardless of where you go, there will definitely be plenty of opportunities for you to ride escalators. In Japan, when the escalator is wide enough for two people, one side will be for standing, while the other is a clear path for walking.

For one Indian man living in Osaka, he usually stands on the right when he has time to spare and walks on the left when he's in a rush. "It's the opposite in Tokyo," he says with surprise.

Besides Osaka, other places, including Hyogo (Kobe), Nara, and Wakayama, have you standing on the right as well. But in Japan, there are far more places where you stand on the left, such as Tokyo. For example, in Kyoto, despite its close proximity to Osaka, because of the large number of tourists in the area, people stand on the left.

However, in recent years, walking on the escalators is becoming more restricted in Japan. In a bid to prevent accidents on escalators, it's encouraged not to walk on them.
3. Tokyo has many sightseeing spots - but in Osaka, it's better to venture outside the city?
martinho Smart / Shutterstock.com
For one Russian lady living in Hyogo who has caught the travel bug, she has toured various parts of Japan, and she has visited Osaka and Tokyo as well. What does she think about the differences between Osaka and Tokyo?

"In Tokyo, you have sightseeing spots such as Shibuya, Roppongi, Harajuku, Asakusa, and Tsukiji, amongst many others dotted throughout the city. However, in Osaka, most of the sightseeing areas are concentrated in the Namba and Umeda areas, and when compared to Tokyo, it feels like there are fewer sightseeing areas. However, near Osaka are Kyoto, Nara, and Wakayama, and having Osaka as just your starting point for travel to the surrounding sightseeing places is enjoyable enough."

If you want to experience the excitement of a big city and see people from all walks of life, Tokyo is the place for you. However, in Osaka, you can visit other towns for sightseeing as well, such as Kyoto and Nara, and the ability to see the traditions and culture of Japan while walking the streets is one of its draws.
4. The packed rush hour trains of Tokyo are really something!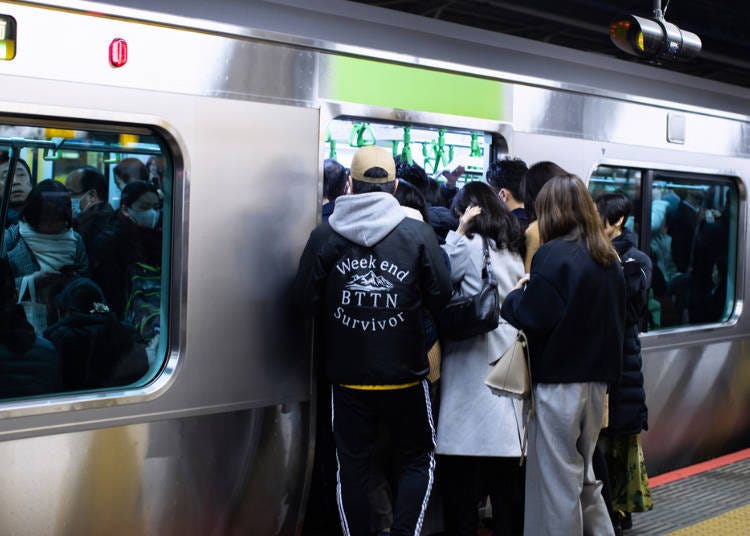 Morumotto / Shutterstock.com
The morning rush hour in Japan is one thing that shocks foreign visitors. Between 7:00 a.m. and 9:00 a.m., regardless of the train line, business people and students alike pack the trains of Tokyo to near bursting point as they pull in and out of stations.

Of course, Osaka has a comparably fierce rush hour too, and though the trains are stuffed so full that they begin creaking at times, one Indonesian man living in Osaka says that it's not as bad as the situation in Tokyo.

"I've taken the JR Saikyo line (a train line that runs through the heart of Tokyo) at 8:00 a.m. before. The station platforms were so crowded. There was barely any place to stand. I didn't expect so many people to be able to get onto one train, but when the train arrived at the platform, everyone moved towards the doors, and suddenly everyone was squeezing in! I managed to board the train by going with the flow, and at the very end, the station conductors helped to push people into the train before the doors could finally close. It was a kind of chaos that I thought would surely cause the train to burst open, and though it was a special experience, I've had enough for now, haha."

As there is a wait of several minutes between trains, and the risk of running late, there are many people who try their hardest to squeeze onto the trains, no matter how impossible it may seem. Though there is a similar situation in Osaka, the rush hour trains in Tokyo are much more extreme. However, as it can be hazardous, so try not to squeeze onto overpacked trains, and as far as possible, please try to board an emptier train.
5. Osaka has a large variety of affordable and delicious foods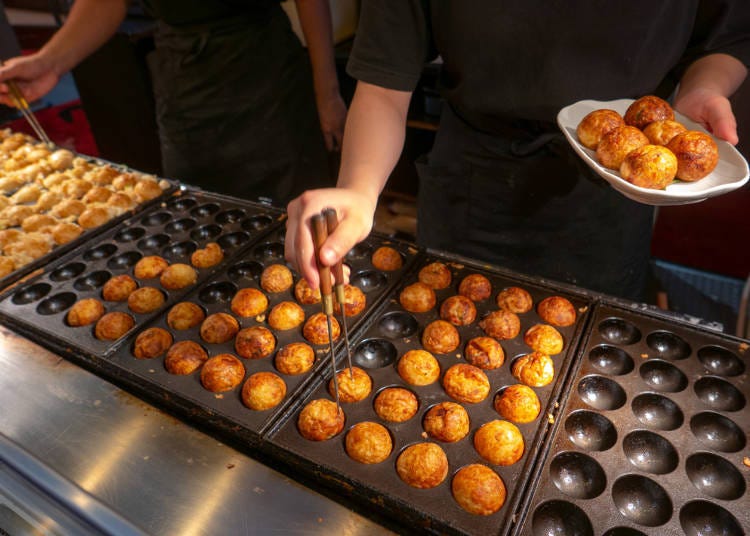 Of the many foreign visitors who come to Japan, a significant portion is here to enjoy the delicious food too. Though both Osaka and Tokyo have many delicious eateries and restaurants everywhere, one lady from Russia comments, "If I had to pick one, I'd say that Osaka has cheaper and more delicious restaurants."

Of course, that doesn't mean that Tokyo doesn't have any wallet-friendly and delicious gourmet foods as well, though popular tourist spots in the city area tend to have slightly higher prices. Meanwhile, Osaka, which has also been known as a town where you can eat till you drop, is bursting with numerous cheap and delicious food shops, from takoyaki to okonomiyaki and other battered foods. If all you want is a place where you can eat to your heart's content at low prices, Osaka is the place for you.
Osaka and Tokyo: Even though they're both Japan, there are many differences
Japan, being the vast nation that it is, is a country with different faces and facets that vary from region to region. Even just comparing the two biggest cities of Japan, Osaka and Tokyo, there are numerous differences to be found.

So, Osaka and Tokyo? If you ever get a chance to visit, you'll be sure to feel the difference in the culture and personality of each area. Please enjoy yourself as you make each new discovery!
Written by: West Plan
*This information is from the time of this article's publication.
*Prices and options mentioned are subject to change.
*Unless stated otherwise, all prices include tax.