Takoyaki, or octopus balls, is one of Osaka's most famous foods. And with a takoyaki maker, they are surprisingly easy to make at home, too!

Because each shop selling this local snack has its own way of cooking it, flavors may differ from place to place and many visitors even buy from a few stores to eat along the way as they do their sightseeing. Some fall so deeply in love with it that they even buy a takoyaki maker to bring home to give it a go themselves!

But where to buy a takoyaki maker? Yodobashi Camera Umeda, a major electronics chain store directly connected to Osaka Station on the JR Lines has a slew of takoyaki machines for you to pick and choose from according to what you like!

We scouted the place out and asked the shop staff for their recommendations in making this list of the most popular machines. Now you can enjoy this Osaka soul food in the comfort of your own home in another land as well!
What is takoyaki? Something you can easily make at home with a takoyaki pan, that's what!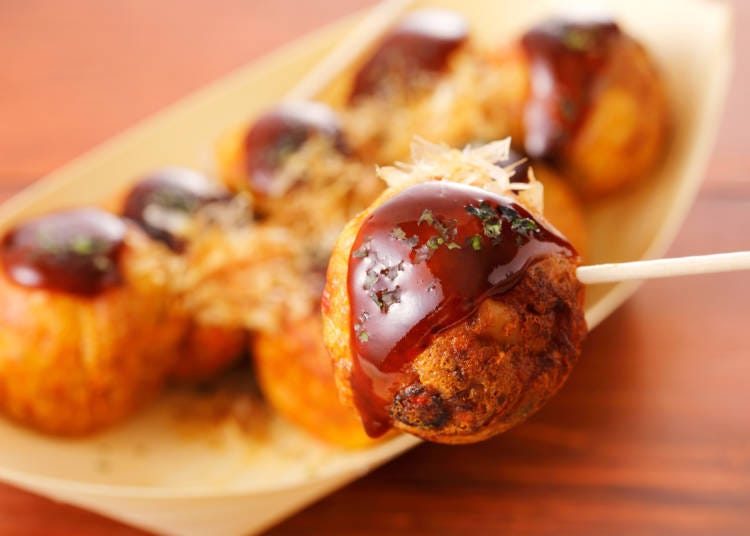 Takoyaki is a snack that usually features a cut of octopus meat or other foods stuffed into a batter made with wheat flour and eggs. Boiled octopus slices and condiments are added to this batter while it's still liquid, which is poured into ball-shaped holes about three to four centimeters in diameter (about 1.2 to 1.5 inches) on an iron plate, then cooked by turning the entire mixture around in the hole. The dish is said to have originated in Osaka in the 1930s. After the takoyaki is done, it can be enjoyed with sauce, mayonnaise, or other toppings.

How to Make Takoyaki & How to Use a Takoyaki Machine

1. First, mix water and eggs together, then add takoyaki flour (or wheat flour) and mix further.

2. Heat up the takoyaki machine on medium heat, brush the surface with plenty of oil.

3. Once the iron plate is sufficiently heated up, pour the batter onto the entire plate - not hole by hole, the entire plate! - until the holes are completely covered.

4. Insert finely sliced octopus meat into each hole and spread deep-fried breading or chopped spring onions over the entire plate.

5. Once the edges of the batter is cooked and becomes white, use a toothpick to push the batter on flat surfaces into nearby holes and spin the entire mixture around in the hole into a round shape.

6. Keep turning the batter around until it forms a ball-shape and let it cook.

7. When the takoyaki balls turn a nice golden brown, it's a sign that they're ready to be eaten! Add some sauce, seaweed, bonito flakes, or anything you like as toppings and enjoy!

As you can see, making takoyaki will be a breeze if you can get your hands on a takoyaki machine that's been custom-made for the job. The question is: Which takoyaki machine should you get?

Take a look at this handy list of takoyaki machines that can be used in any country by anyone - sorted by type, and see if you can find the machine of your dreams inside!
1. Direct gas grill takoyaki maker that's usable in any country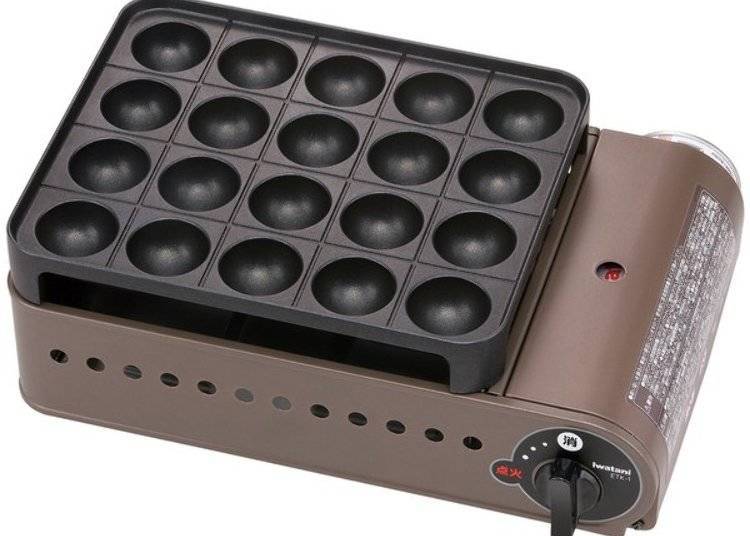 Manufactured by Iwatani Corporation, this "Gas Takoyaki Machine (4,520 yen, tax included) is a direct fire type of machine that can be used with portable gas cylinders. Needless to mention, we highly recommend using the portable gas cylinders produced by the same manufacturer for better compatibility and ease of mind.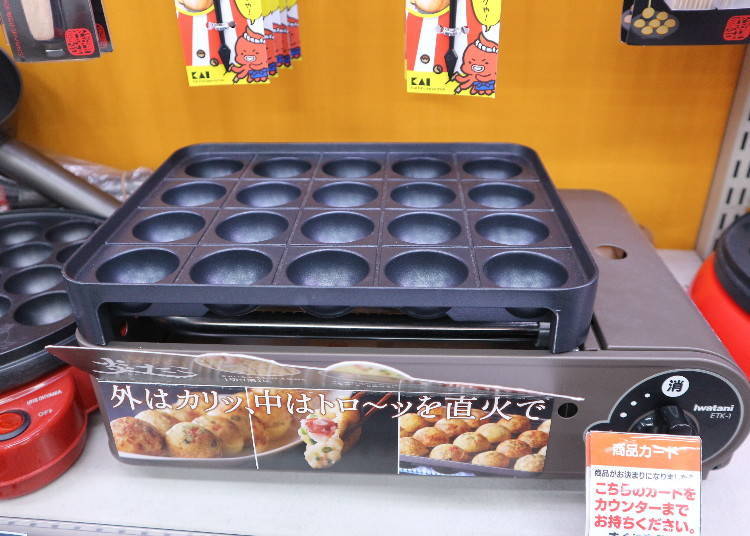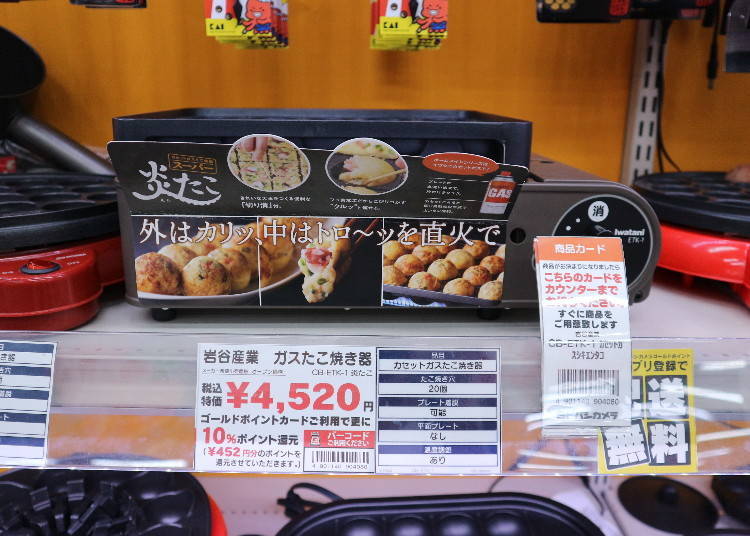 One of the features of this machine is that the direct flame heats up the iron plate from end to end, allowing you to cook all your takoyaki evenly well. Once done, the batter will be deliciously crispy on the outside but soft and thick on the inside. Because you can control the intensity of the heat, start with a strong fire until the skin of the takoyaki is nicely browned before switching to a weaker flame so that the insides can retain a springy texture.
2. Induction range-compatible takoyaki pans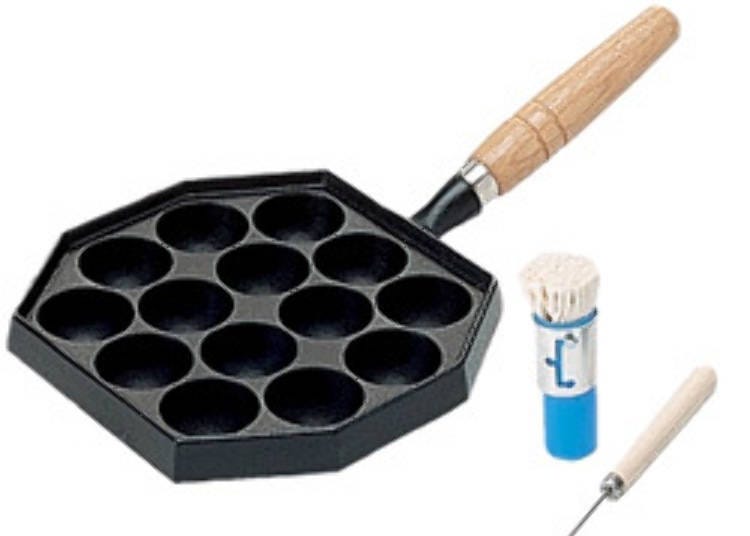 This "Induction Cooker Takoyaki Plate (2,640 yen, tax included)" is an iron plate manufactured by Panasonic and is compatible with both gas stoves and induction cooktops.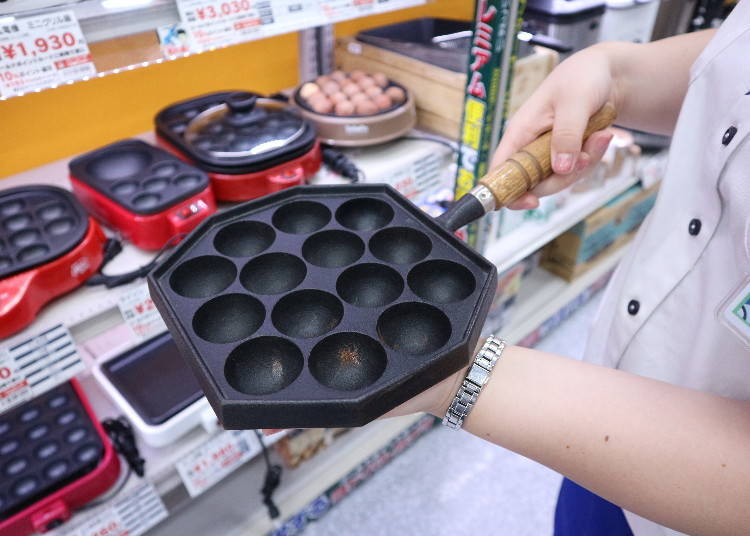 Because it's made of iron, it has excellent heat conduction properties that will ensure your takoyaki emerges with crispy skin and soft, chewy innards. The plate is also suitable to bring along for outdoor leisure activities such as camping or barbeque sessions.
3. Jumbo-size takoyaki pans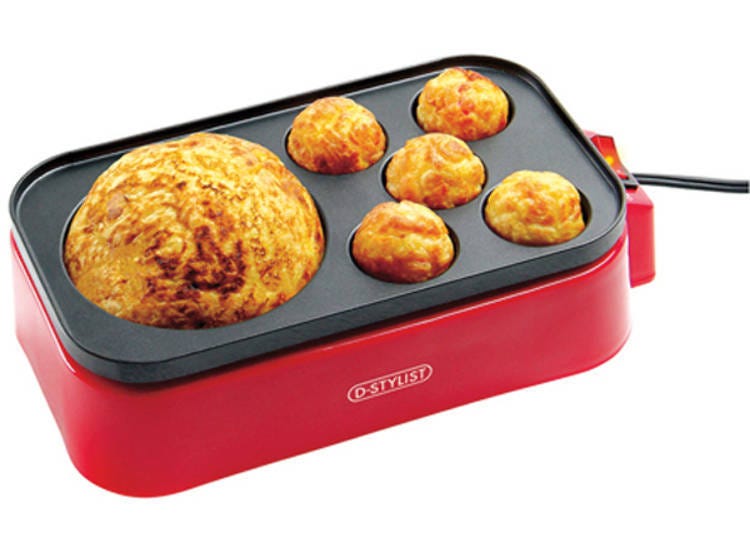 This "Giga Takoyaki Machine (2,720 yen, tax included)" by Lithon that's capable of making jumbo-sized takoyaki, is going to make you popular at parties! Why? Because it allows you to cook a takoyaki that's five times the regular size with a hefty 10-centimeters diameter (about 4 inches) - not something you see every day! The jumbo-size takoyaki will take about 20 minutes to make, but since there are other slots for you to make regular sized ones first, you can still enjoy some delicious takoyaki while waiting for the large one to finish cooking. Whatever you choose to do, it won't be boring for you or your friends, that's for sure!
4. Auto-turning takoyaki machine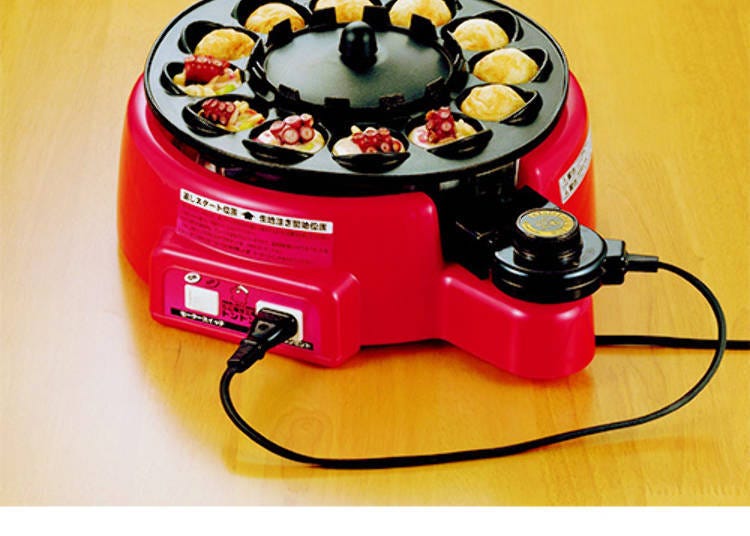 What you're seeing here is the "Auto-Turning Takoyaki Factory Tonton (7,490 yen, tax included)" made by Sugiyama Metal. As the name suggests, the machine turns the batter around in the hole by itself so you don't have to do it manually with a toothpick, making it easy for even beginners to cook up delicious servings of takoyaki without much fuss.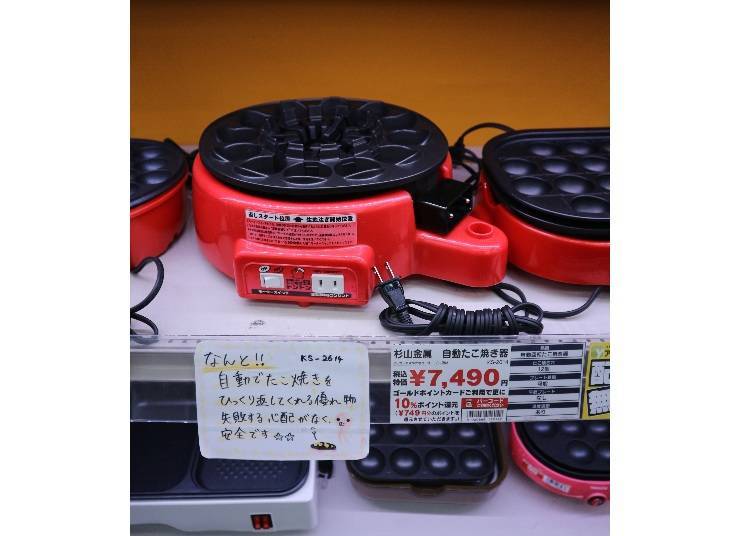 Simply pour in the batter and ingredients for the takoyaki and turn on the switch. That's all! The machine will turn the batter around automatically for about five to six rounds, so all you need to do is wait for the food to be ready.
5. Takoyaki cooker with guiding grooves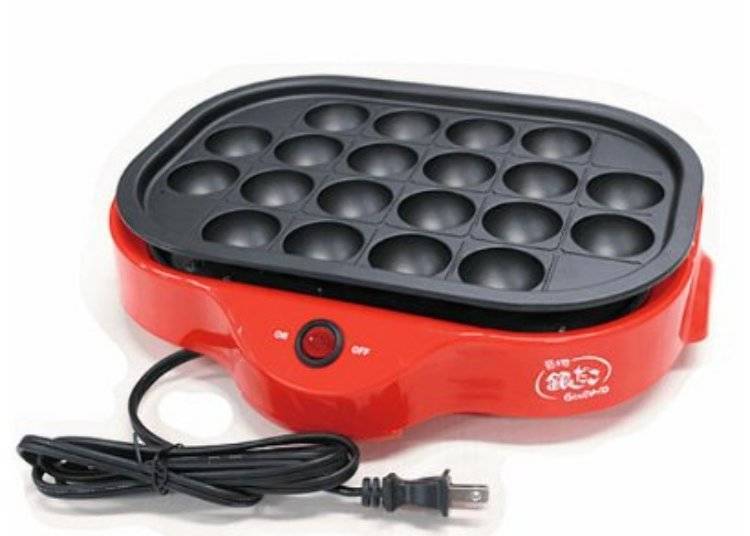 Hotland's "Tsukijigindako Takoyaki Machine (3,310 yen, tax included)" is a unique machine that comes with guiding grooves. Pour the batter into the hot plate and heat it up to a certain degree, then push the batter on the flat surface into the hole as well according to the guiding grooves before turning the batter around until it forms a round shape.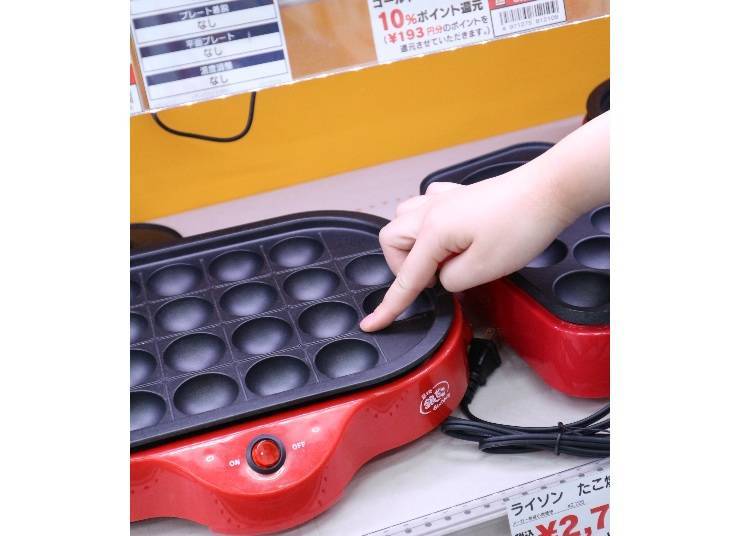 For those who aren't used to making takoyaki, it may be difficult to gauge which hole you should shove the batter on the flat surface into. With these machines, however, you'll just have to run a toothpick through the grooves on the flat surface that serve as guide lines and flip the batter within the lines into the hole. Another convenient feature of this machine is that the iron plate can be removed from the main unit to be washed.
6. Integrated takoyaki pan that can also be used as a hotpot or hot plate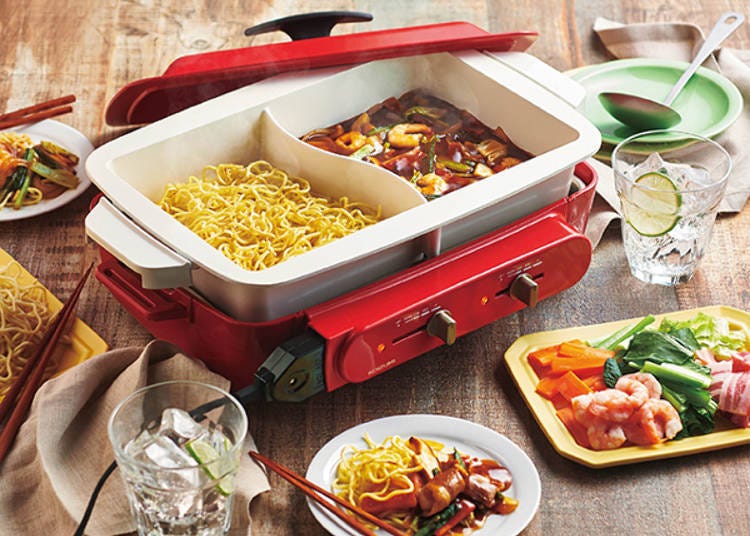 In recent years, integrated machines that can be used as both a hotpot or hot plate has been growing in popularity among both locals and international shoppers. Made by Koizumi, the "Separate Grill (16,290 yen, tax included)" is one such integrated machine that's highly sought after for its compact size and adorable colors.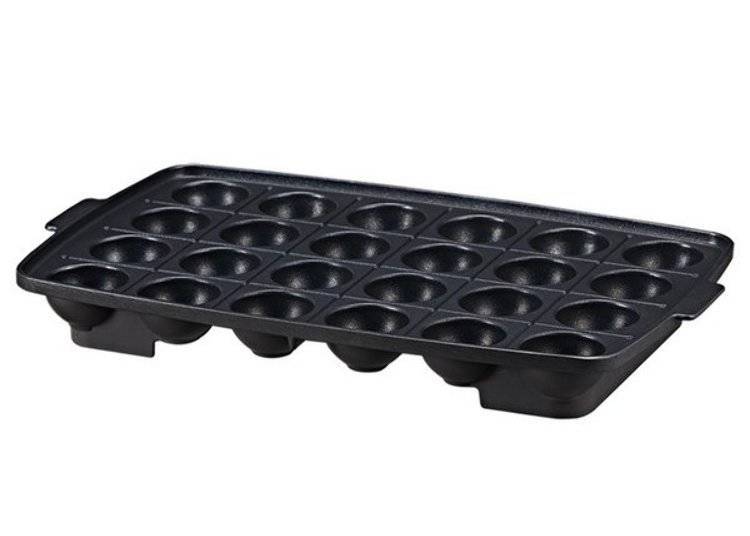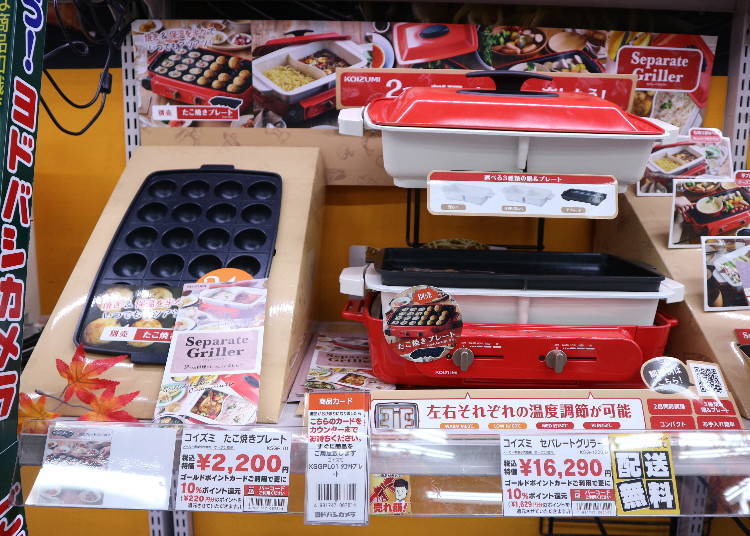 The basic set comes with a deep pot, divider pot, and flat plate to go along with whatever cuisine you're thinking of whipping up that day. There are also two heat sources on the left and right, with separate knobs for adjusting their intensity. The takoyaki plate is sold separately for 2,160 yen (tax included).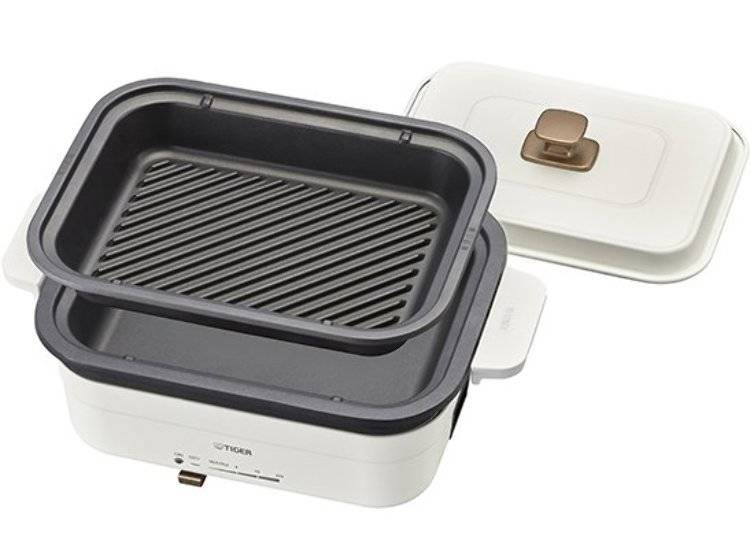 Tiger's "Hot Plate Dining Plate Ceramic White" is another popular hot plate with a rather fancy design. It comes with a plate that has quite a bit of depth and another plate with wave-like grooves.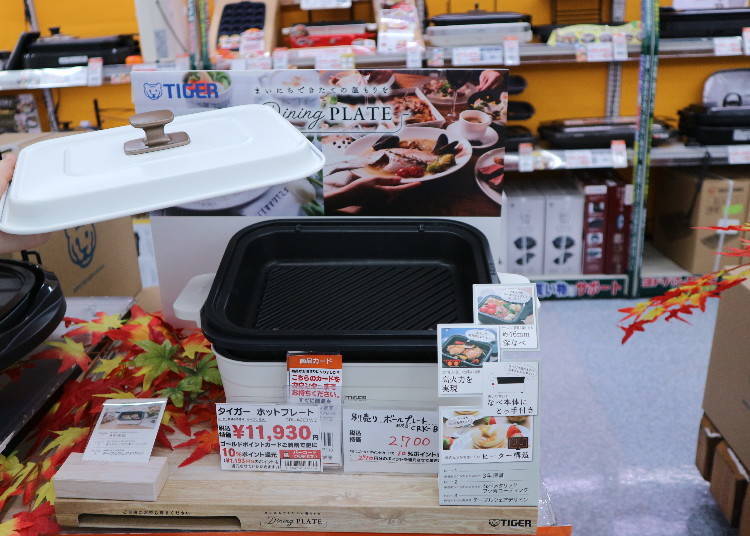 With a machine like this, you can use the hotpot and hot plate part to cook main dishes first, then switch to takoyaki for dessert. Talk about extravagance!

You'll need a power transformer for all the machines featured in this article, other than the one that uses gas cylinders, so do make a note to get that along with the machine if you don't already have one.

Unfortunately, Yodobashi Camera Umeda doesn't offer overseas shipping, so you'll either have to bring it back as a carry-on item or send it back via international post.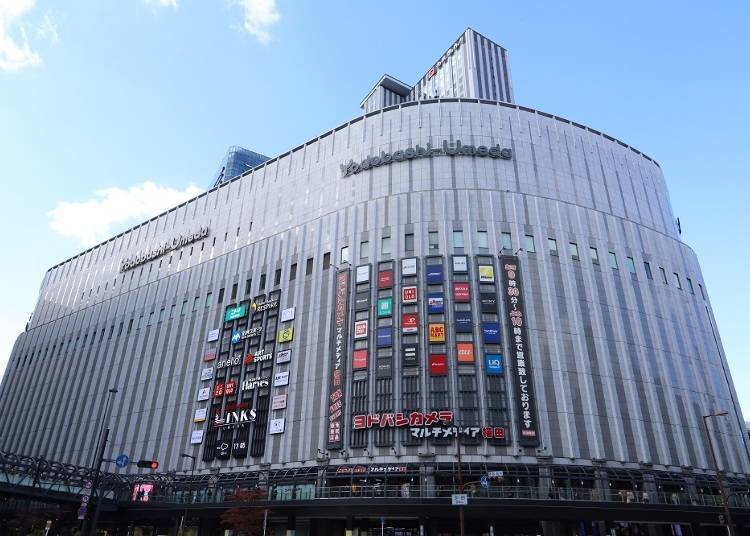 Yodobashi Camera's Osaka branch is a large-scale electronics store that sees brisk business being done on a daily basis, offering virtually everything from home appliances to cameras, computers, Japanese souvenirs, stationery, toys, and more.

It's said that every household in Osaka owns at least one takoyaki pan, so you can just imagine the sheer number of options the Osaka branch of Yodobashi Camera will have available!

What's more, the building is easily accessible, being directly connected to Osaka Station on the JR Lines and Umeda Station on other private railway lines.

If you're staying in Osaka for any length of time, this is a place that deserves a spot on your must-visit list!
Address

1-1, Ofukacho, Kita-ku, Osaka-shi, Osaka, 530-0011
View Map

Nearest Station

Umeda Station (Midosuji Line)


Phone Number

06-4802-1010
Text by:WESTPLAN
Book an unforgettable experience in Osaka!
Make your trip extra memorable by booking one of these recommended experiences on our partner site, Voyagin!
*This information is from the time of this article's publication.
*Prices and options mentioned are subject to change.
*Unless stated otherwise, all prices include tax.