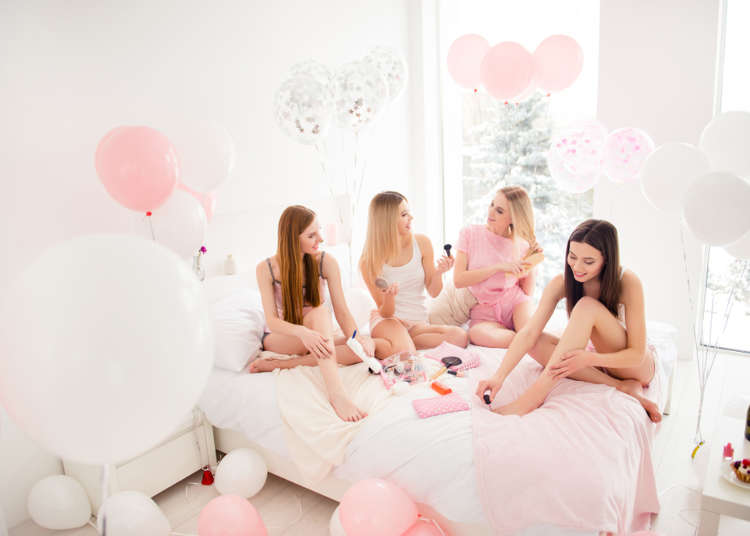 These days there are all sorts of accommodation types from which to choose: inns, hotels, guest houses, etc., so in this article, we decided to focus on Osaka boutique hotels, which is the new moniker for the ubiquitous love hotels found throughout Japan.

These are actually ideal locations offering all sorts of amenities, such as a well-equipped bath and wide selection of food, perfect for girls seeking a bit of luxury when planning a memorable trip to Osaka. These are designed for casual stays, so let's take a closer look at what it is like to stay in an Osaka boutique hotel. We hope this article will answer any questions you might have.
Fashion Hotels/Boutique Hotels: Ideal for a girls' trip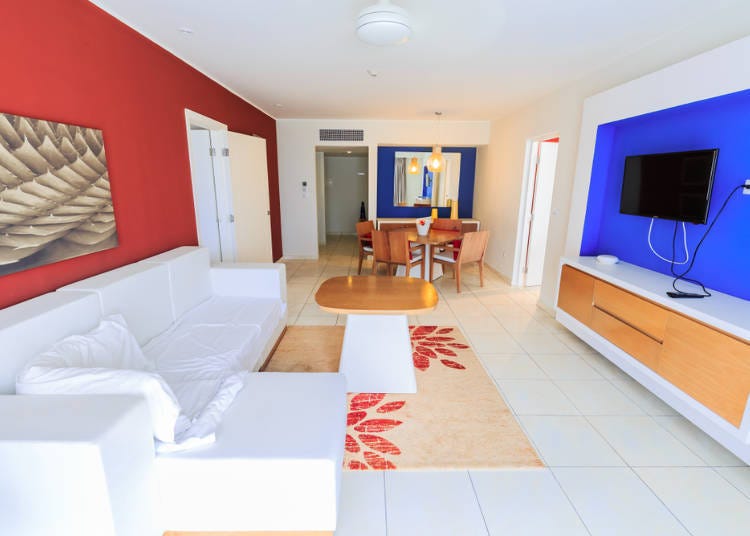 True, boutique hotels (also known as fashion hotels) are love hotels. As such they are generally designed for couples, however in recent years, many are being increasingly used by girls for meetings or even business people on the road for business.

Granted, there are those who are dissuaded from staying at them because of their image as love hotels and that means they are missing out on some advantages in staying at one.

The rooms are usually cute or even gorgeous, sometimes resembling rooms you would find in an Asian resort; the concepts of the rooms are so varied that there is certain to be a type to please anyone, and perhaps best of all, the prices are considerably more reasonable than at regular hotels. Many are equipped with karaoke and video games which can be enjoyed at all hours. To give you an idea of the types of hotels and plans they offer we suggest you look into them.
So convenient! Osaka boutique hotels are near stations, open late, and often allow larger groups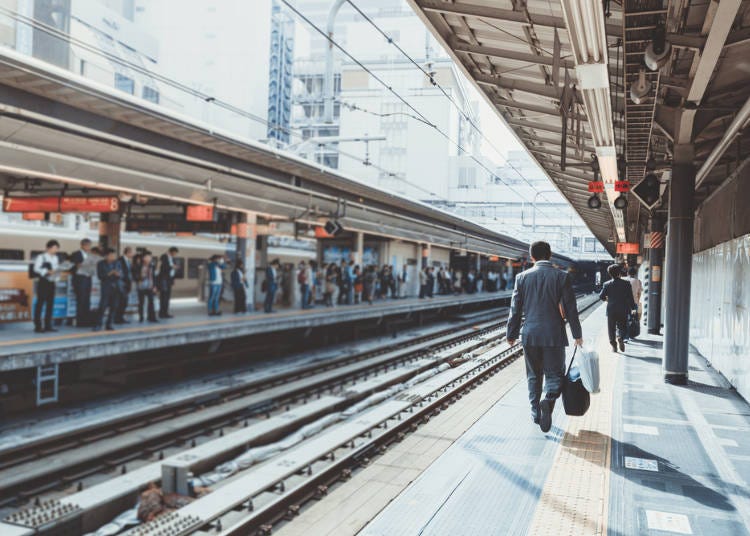 The first reason for recommending a boutique hotel is its location and the degree of freedom it offers. Many are located close to entertainment districts and offer great access to sightseeing spots!

For girls traveling together in a group, there is no need for worry about finding a place late at night because they are generally close to stations.

In addition, it is also possible to check-in at any time of the day or night, which also is convenient whether sightseeing or for leisure.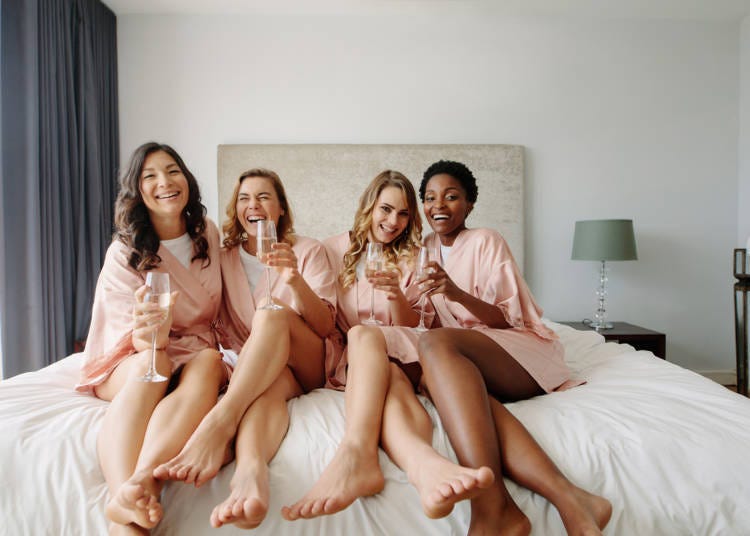 As for the number of occupants per room, that varies from hotel to hotel. It can range from rooms for two up to a maximum of 10 adults in a single room. In the case of normal inns and hotels normally the room occupancy is set, however, Osaka boutique hotels are more flexible in that respect.

Being able to stay together in a group means you can create lots more memories during the time you are together.
Osaka boutique hotels have luxurious baths!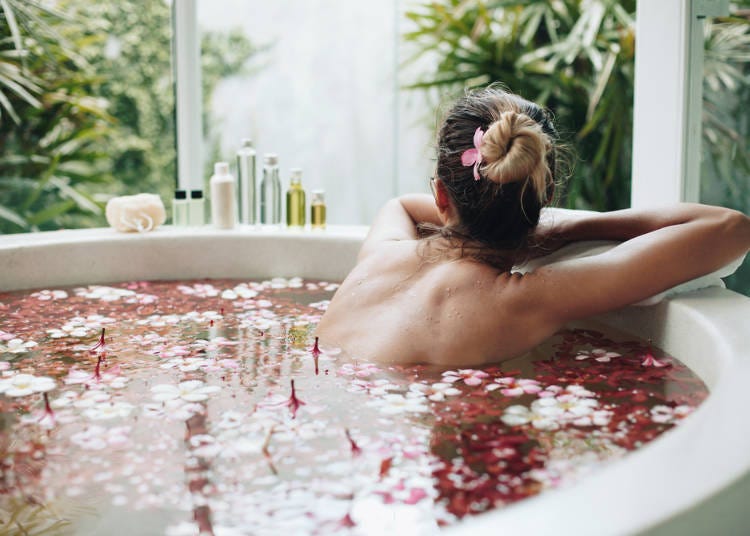 Nothing can beat a nice, relaxing bath for soothing away the fatigue of a day of sightseeing or travel. The baths in boutique hotels are large and are often equipped with Jacuzzis and some even have saunas.

Baths in boutique hotels come in all types, many of them being so cute that any girl would love to soak in one, such as one in which flower petals float or one that has its own planetarium light show.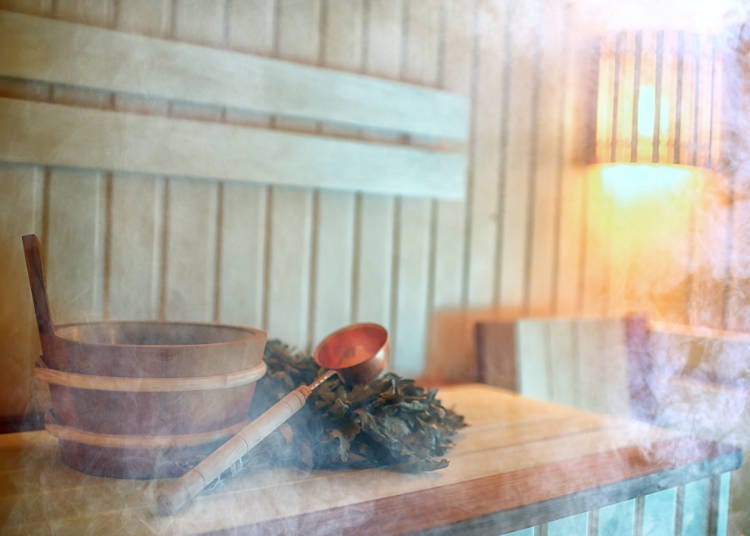 Some even have bedrock baths and open-air baths. They are also designed in ways to ensure privacy so that you can leisurely enjoy your time in the bath without worry of being seen by others. Girls often need to take many things with them when they travel, such as cosmetics, robes or gowns to wear in the room, hairdryers, hair irons, etc., but another nice thing about Osaka boutique hotels is that many of these things are provided, making it easy to travel light.
Luxurious sightseeing plans included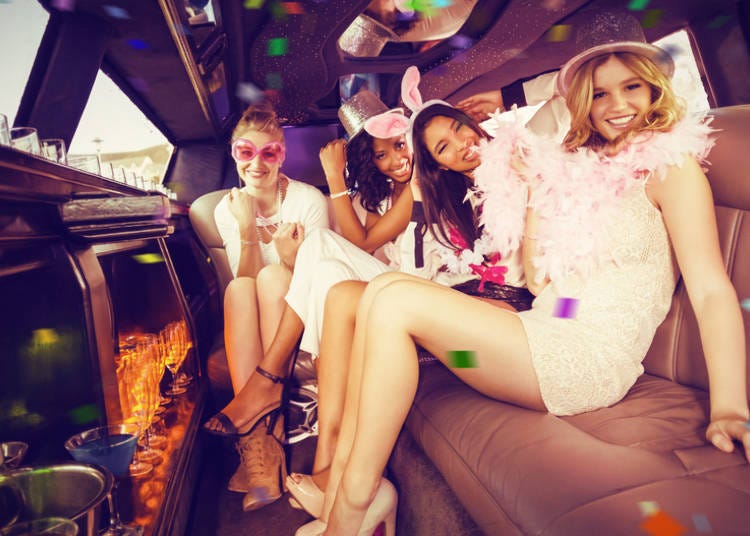 One that was introduced in a magazine and which has become quite a topic of interest is an accommodation plan that includes sightseeing in a limousine. Dressing up for the night or in costumes and taking pictures is perfect for Instagram! You'll look like celebrities out on the town. Some even provide sparkling wine, balloons and other decorations for commemorative photos, as well as Polaroid snapshots.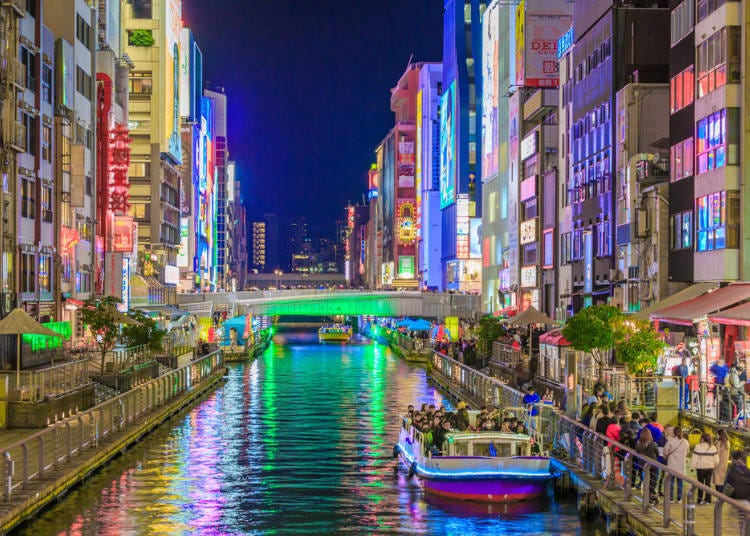 For example, some hotels have courses that take you around Osaka's classic sightseeing spots such as the Central Public Hall, Tempozan Ferris Wheel, and Tsutenkaku. Viewing Osaka at night from a limousine is a great way to see the sights. Sightseeing in a gorgeous atmosphere such as this is not only highly enjoyable, but not something you would generally be able to do in daily life.
Perfect for birthday parties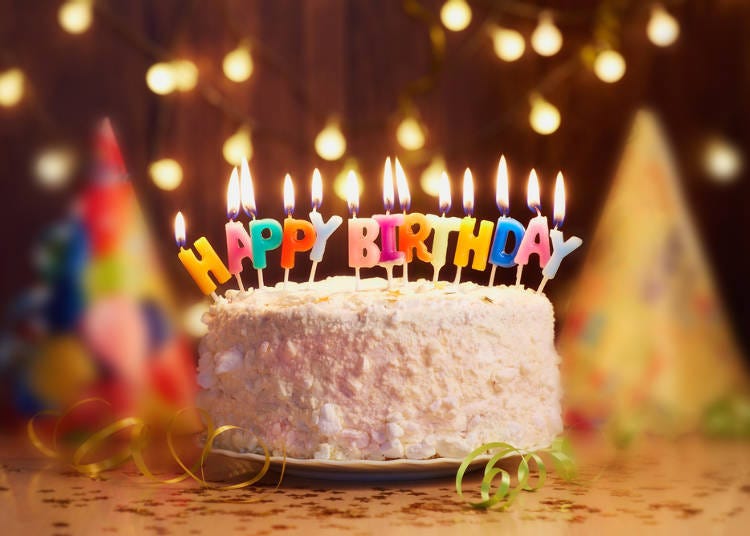 If you are in a group traveling to celebrate a birthday, then a fashion hotel is perfect for that! Some hotels have special birthday and special event plans with some even providing birthday cakes. With a little research you should be able to find places that have party menus and original sweets, too.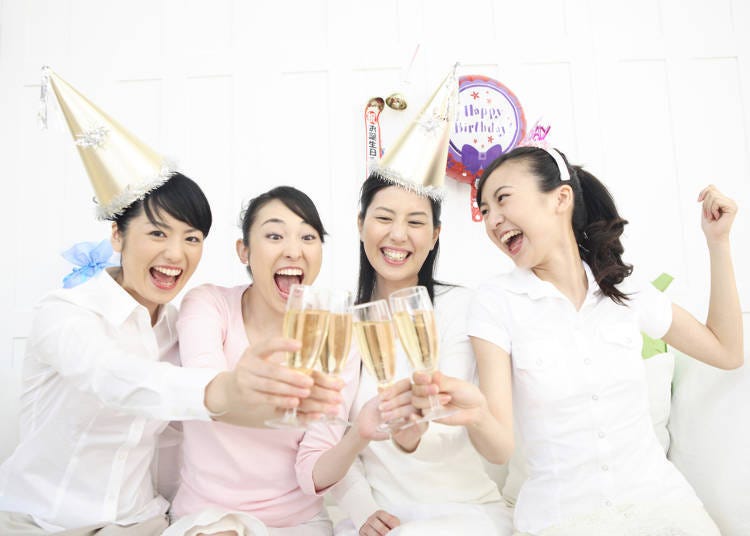 It's also possible to bring your own party items to liven up the celebrations. Normal hotels and inns require guests to be quiet at night, but that is not the case with Osaka boutique hotels where it is possible to party to your heart's content well into the night. That means you can crank up the volume on the karaoke or video games you are playing. Once you are all tired out from partying you can just crash and go to bed without worry about anything!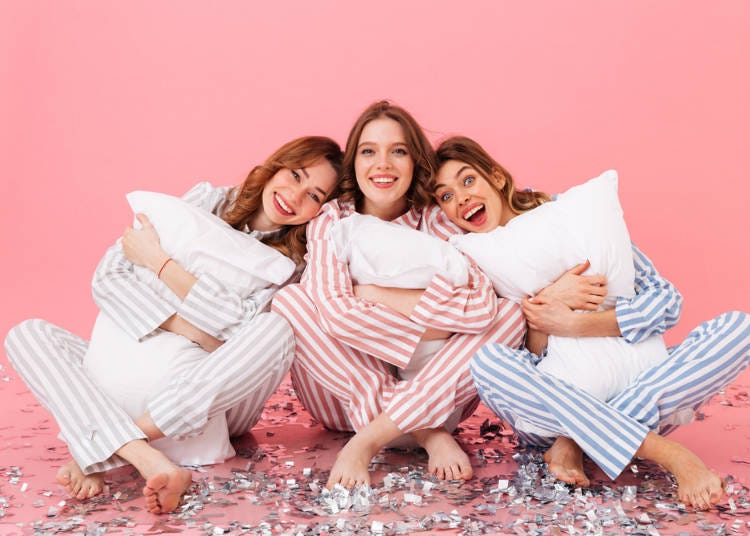 So, that about sums up Osaka's boutique hotel craze! You have to admit that from the standpoint of practicality and opportunity for great Instagram photos, boutique hotels are an attractive alternative for girls wanting to take a trip together.

Whether you are celebrating Halloween or Christmas or just having a good time, next time look into staying at a fashion hotel. Not only will you have the time of your life, but are sure to be able to find a hotel perfect for your needs.

Text by: WEST PLAN
ホテル ディオ(大人専用)

Address

534-0024 Osaka, Miyakojima-ku, Higashinodamachi, 4-chōme−8−17

Vacancy search, reservation

from

9,750JPY

1room, 2adults

Check with our partner site as the latest rates, rate details, and guest room requirements may vary.
プライムホテルフルーラ(大人専用)

Address

3-chōme-2 Fukaekita, Higashinari-ku, Osaka, 537-0001

Phone Number

06-6977-1001
Konjaku-So Dotonbori Garden SPA Stay

道頓堀の宿 今昔荘

Address

542-0071 Osaka, Chuo Ward, Dotonbori, 1 Chome Higashi 7-Higashi 7-11

Phone Number

080-1507-4060

Vacancy search, reservation

from

51,000JPY

1room, 2adults

Check with our partner site as the latest rates, rate details, and guest room requirements may vary.
*This information is from the time of this article's publication.
*Prices and options mentioned are subject to change.
*Unless stated otherwise, all prices include tax.