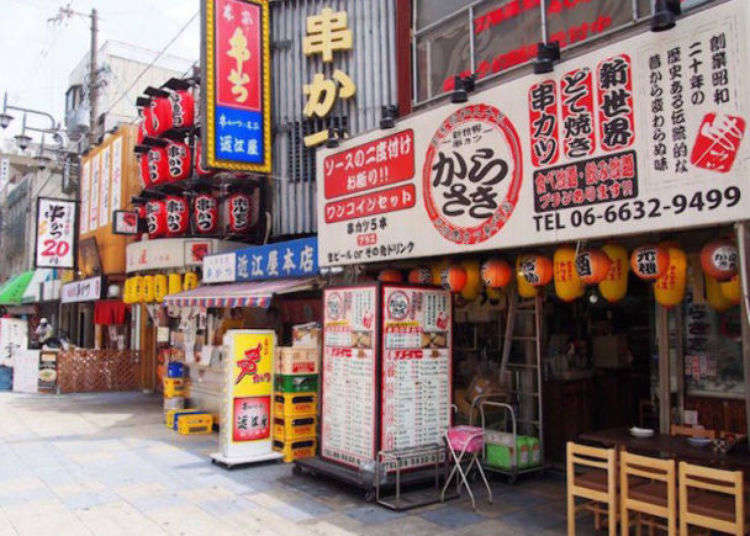 Shinsekai is a downtown area where you can get a real feeling for Osaka, with places like Tsutenkaku Tower, Osaka Tennoji Zoo and Janjan Yokocho shopping street. This is the home of Osaka kushikatsu - deep-fried skewered meat and vegetables.

Shinsekai is depicted in many Japanese novels, comics, movies, dramas, and theater is the face of a typical town in Osaka with delicious, easy-to-get kushikatsu.
Shinsekai: Japan's 'Kushikatsu City'
There are many dining facilities in Shinsekai and many restaurants serve affordable Naniwa (Osaka) style food such as kushikatsu, udon and okonomiyaki.

Of all the Naniwa style cuisine, you will find Osaka kushikatsu restaurants the most plentiful. Taking one step from Janjan Yokocho into Shinsekai, you will see that two out of every three stores are kushikatsu restaurants.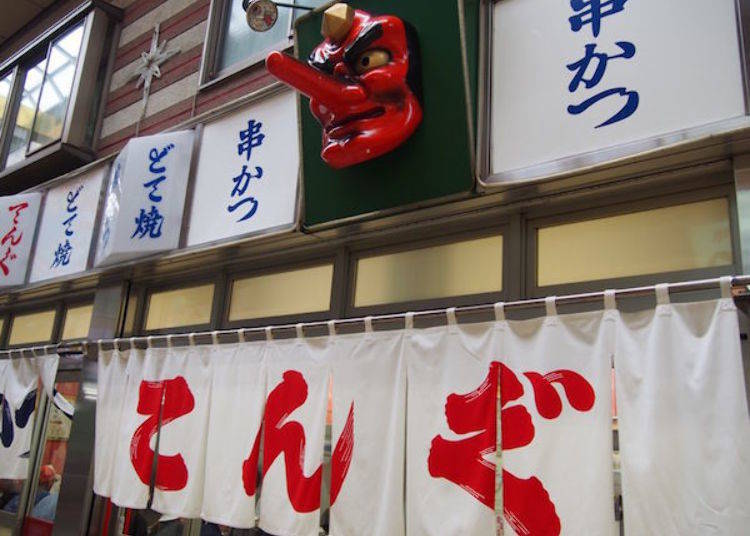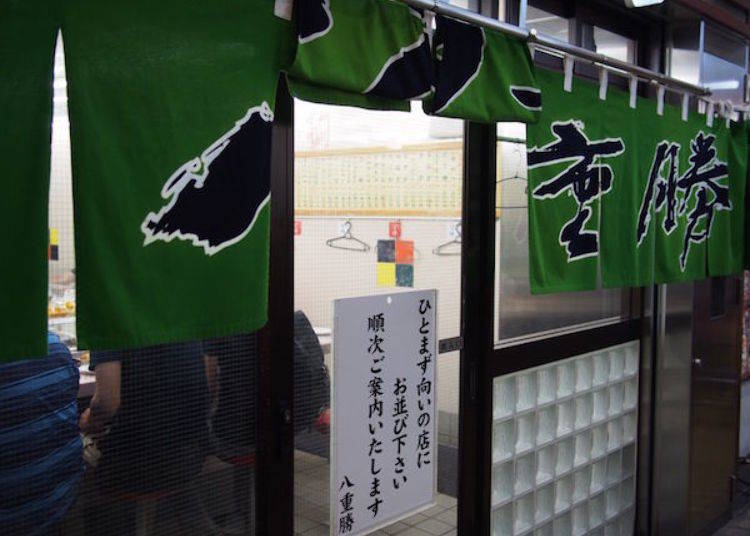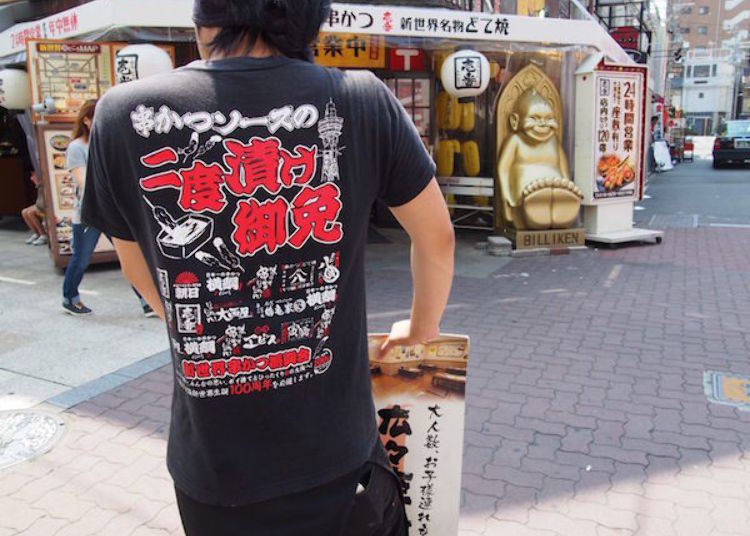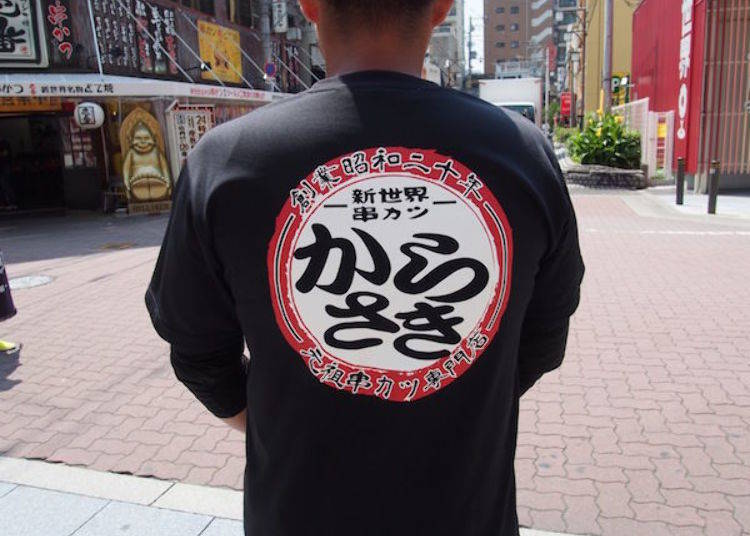 Even with so many kushikatsu restaurants, they all have their unique style embodied by their store exterior, the batter they use, their deep-frying technique, and what sauce they use. As you walk down the street you'll find many stores that will beckon your attention, so it might be a good idea to keep note of which ones you want to visit later.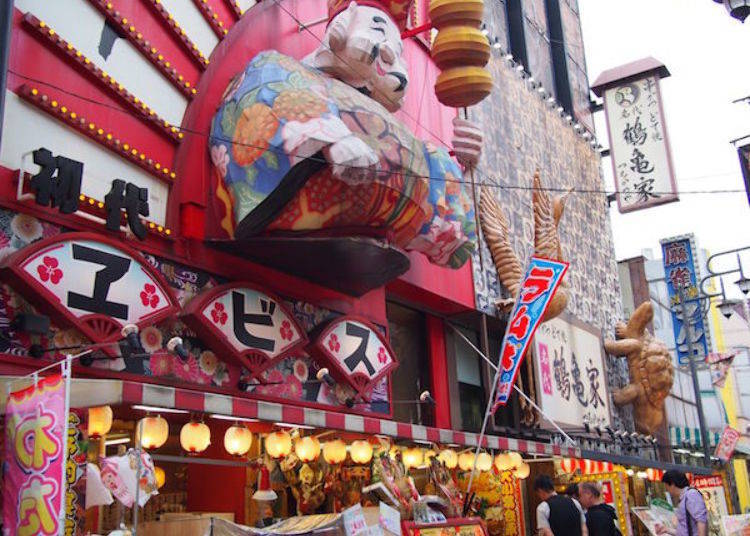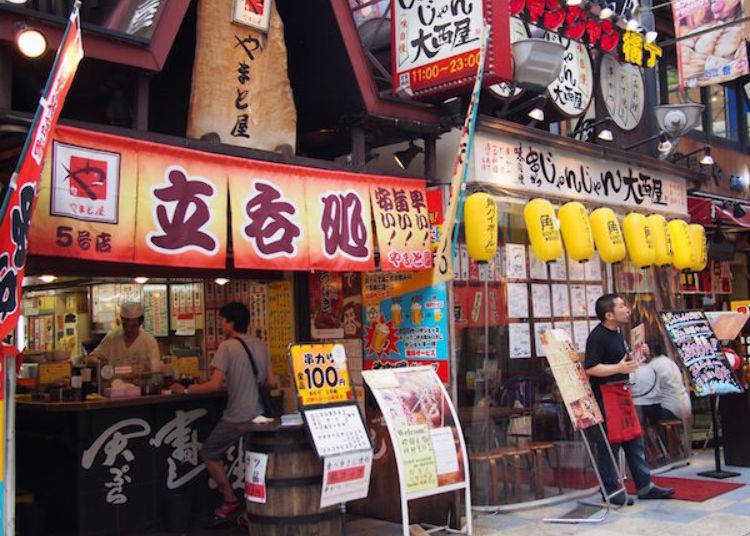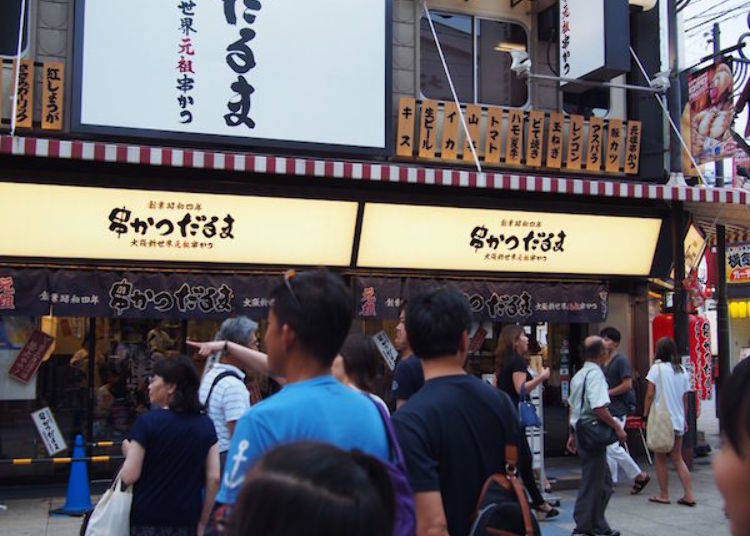 If you look at the picture below, you will see four kushikatsu restaurants in one corner.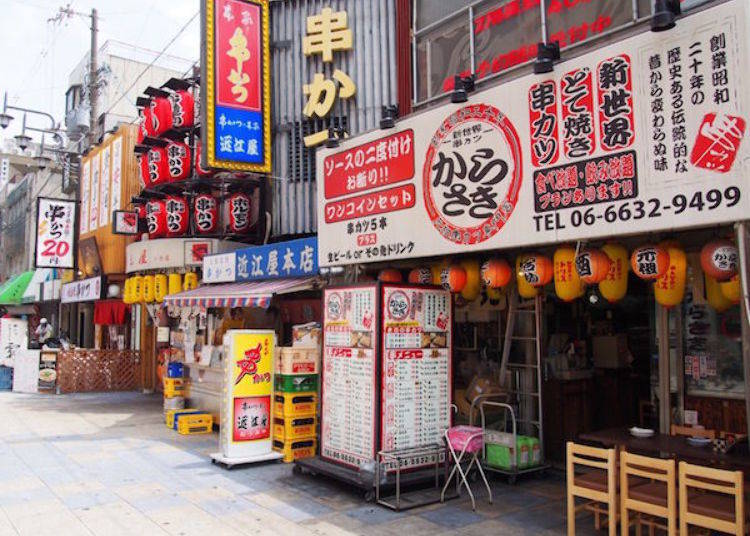 One of the restaurants I like and recommend is called Daruma. The restaurant, opened in 1929, is the originator of Osaka kushikatsu and has four locations in the area. A great store to go is the one located right by the leg of Tsutenkaku.
The panko bread crumbs they use for the batter are fine, providing for a nice, crisp texture. The sauce is light and you can keep eating without tiring of it. The young, energetic atmosphere of the restaurant also adds to the flavor.

One thing to remember is the common rule of 'No Double Dipping." This sensible Osaka style rule was made so people who don't know each other can enjoy the food without worry, and to avoid wasting extra sauce.

Most freshly deep-fried Osaka kushikatsu cost around 105 yen (before tax) and are very economical. The customary way of eating kushikatsu is to first dip the kushikatsu in the sauce (typically in a pan or bowl on the table) then place it on your plate. Then take a bite, pull the skewer out, and wash it down with beer.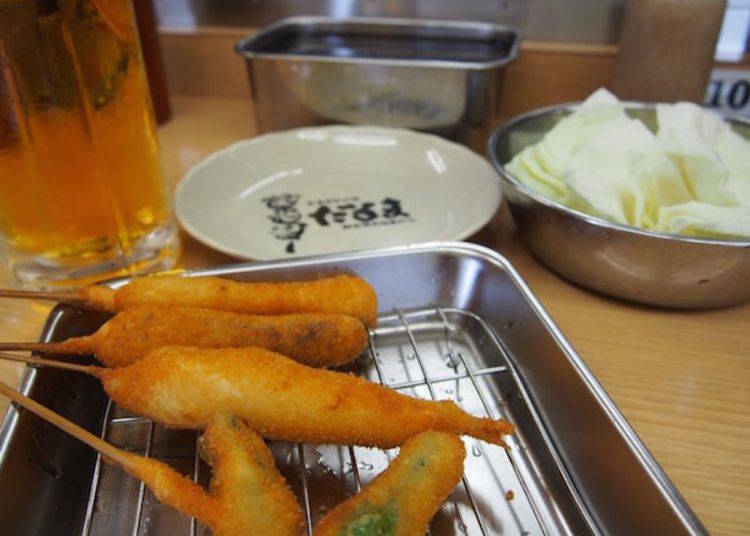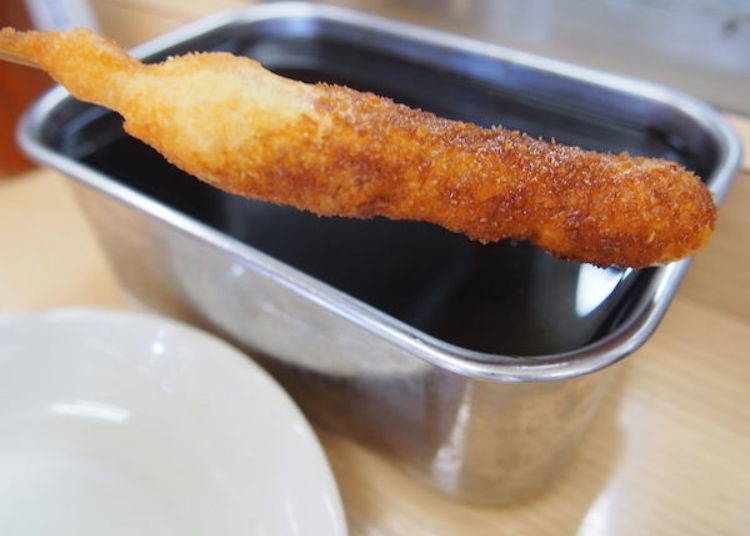 It's amazingly good! Keep ordering what you want to eat!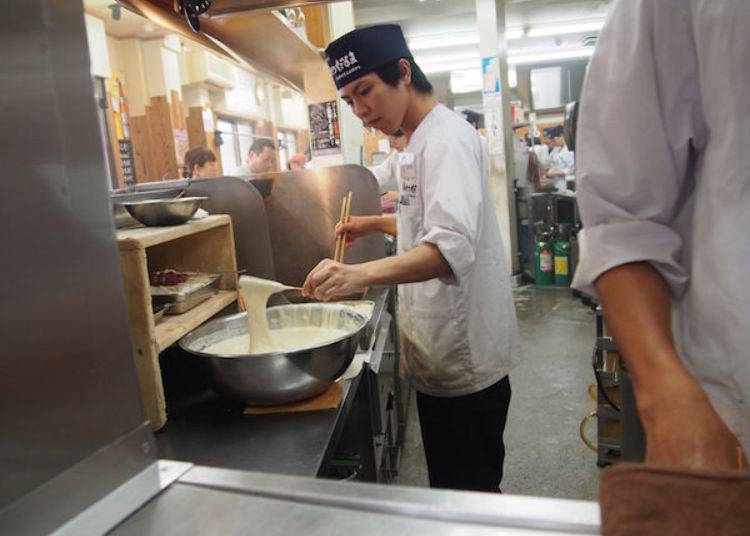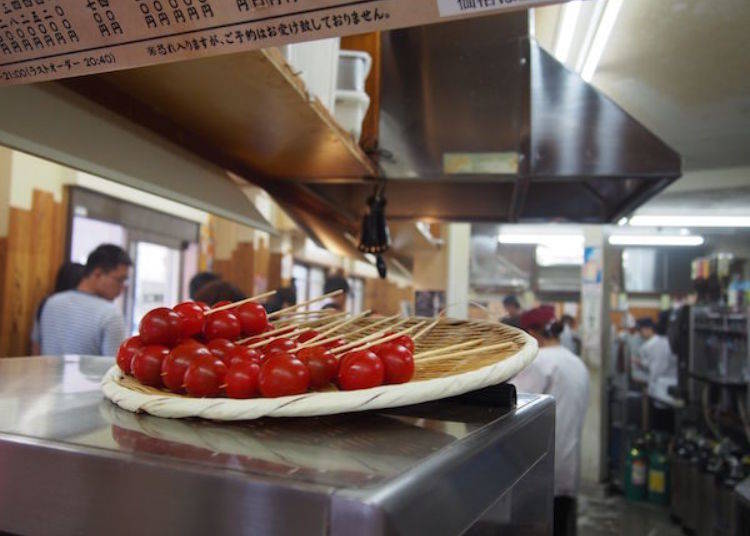 Grab some free raw cabbage and eat it with some sauce. Have some more beer!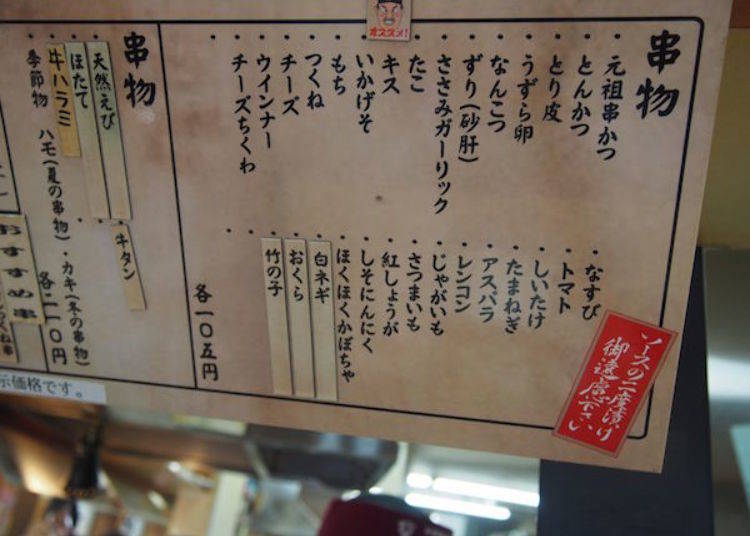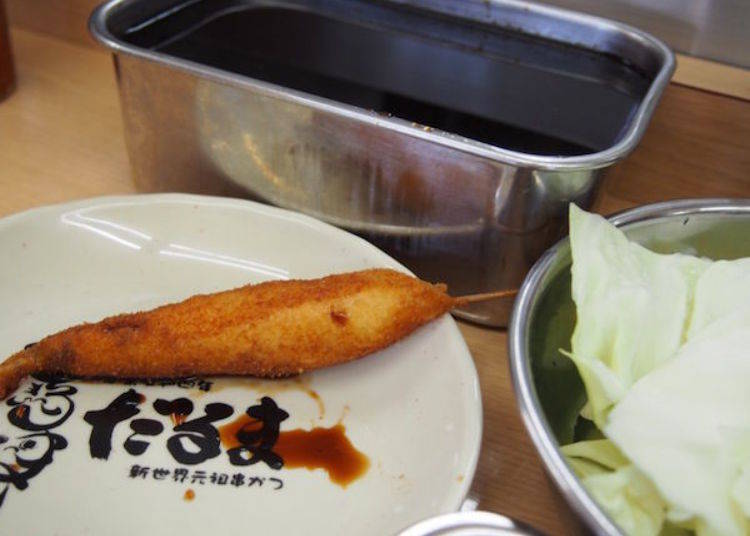 ▲Today's recommendation was kisu (smelt-whiting)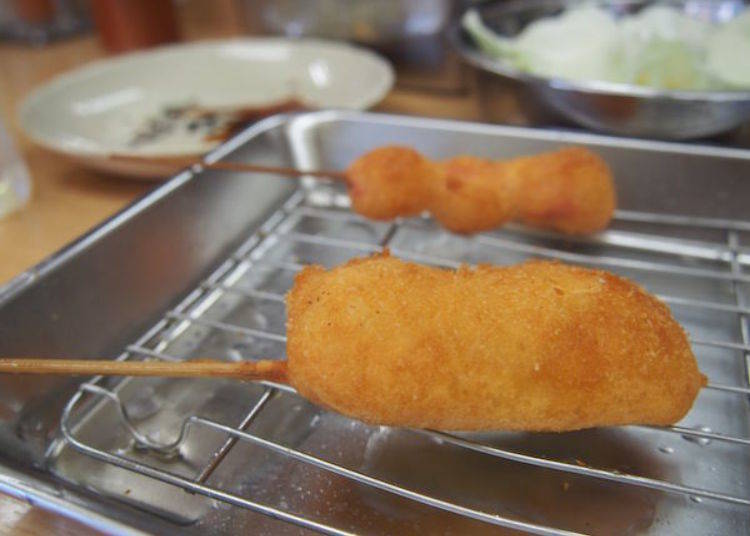 ▲The summer time limited hamo (dagger-tooth pike conger). Hamo is served at expensive restaurants in Kyoto, however in Shinsekai it is served as kushikatsu (210 yen, tax not included). It is crispy and seasoned with garlic and shiso (beefsteak leaf)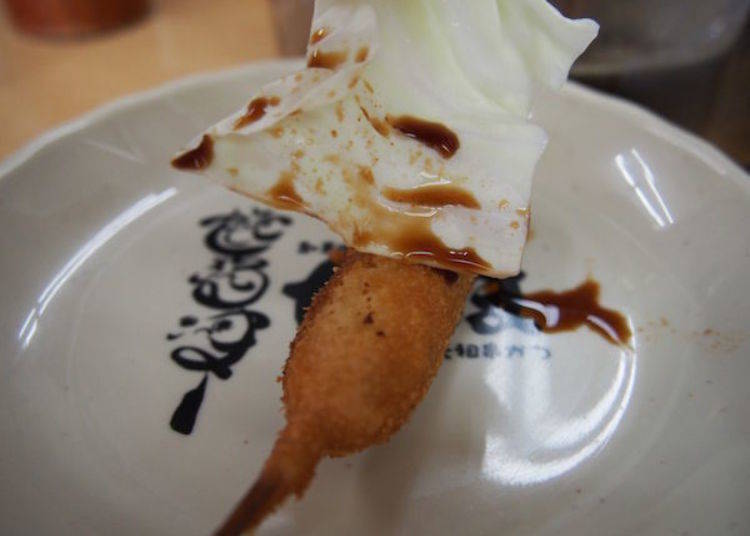 ▲If you didn't get enough sauce, don't worry. Just add more using a cabbage leaf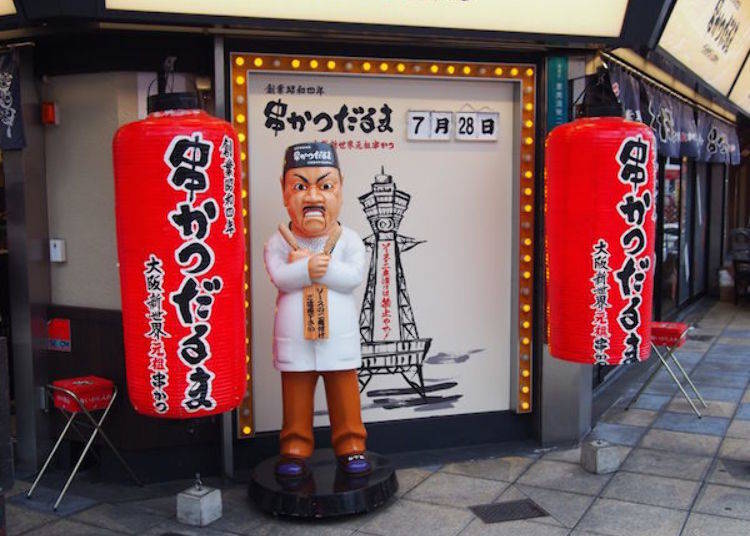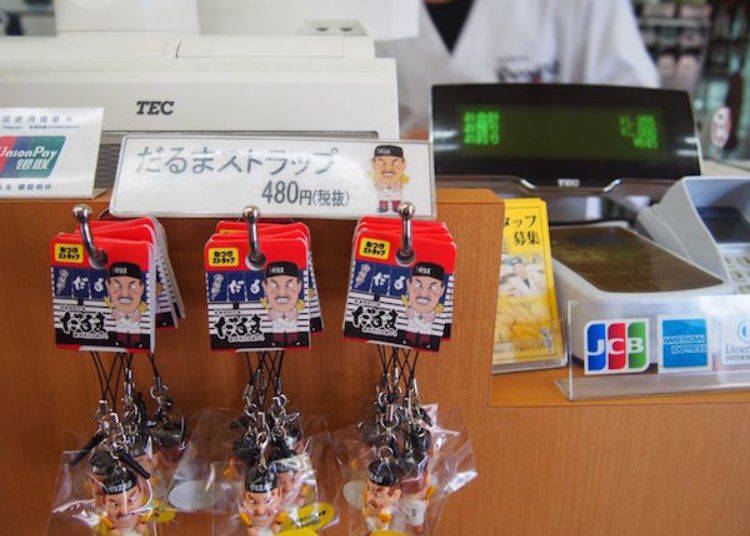 ▲The familiar Daruma Chairman character. They sell Daruma Chairman straps and other souvenirs.
Osaka Shinsekai Ganso Kushikatsu Daruma Tsutenkaku Store

大阪新世界 元祖串かつだるま通天閣店

Address

1-6-8 Ebisuhigashi, Naniwa-ku, Osaka-shi

Phone Number

06-6643-1373

Hours: 11:00 AM – 9:00 PM (L.O 8:40 PM)
Closed: December 31st 7:00 PM – January 1st
The Common Person's Town and Tsutenkaku
The closest station to Shinsekai is the Osaka Metro Misodusuji Line Dobutsune-mae Station. Exit #1 of the station has a sign with Tennoji Zoo, Tennoji Park (Museum), Tsutenkaku and Shinsekia written on it. Follow the animal footprints to get above ground.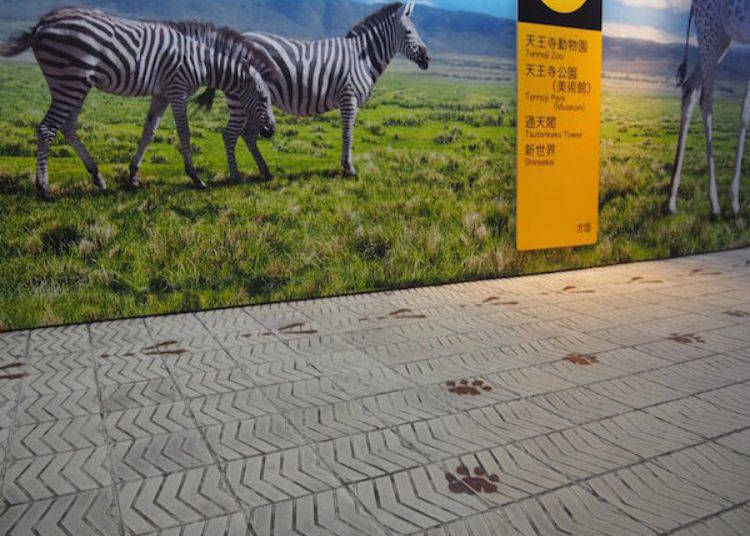 Go through the underpass of the JR Osaka Loop Line to reach Janjan Yokocho. The first thing you will see is a large Billiken-san doll. This area has a very nostalgic Showa era feeling with many dining facilities, and mahjong and Japanese chess parlors.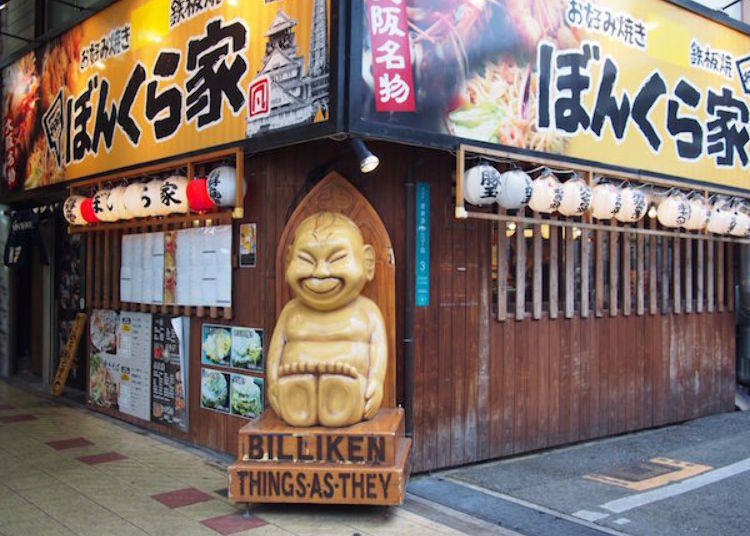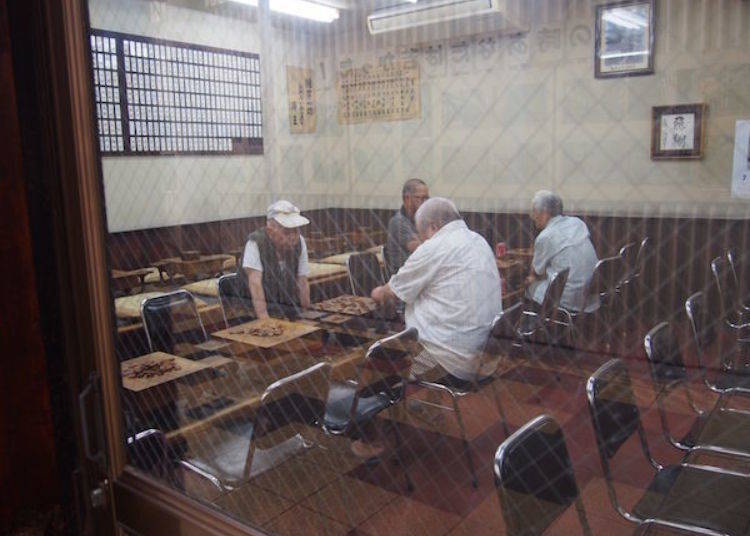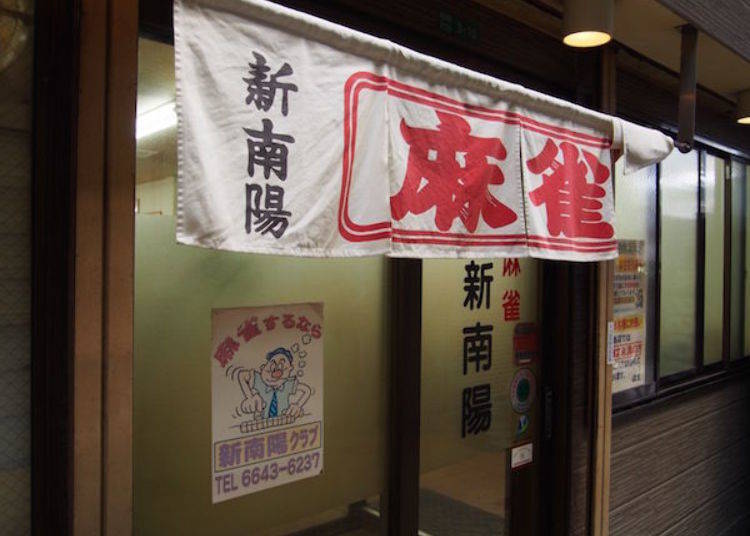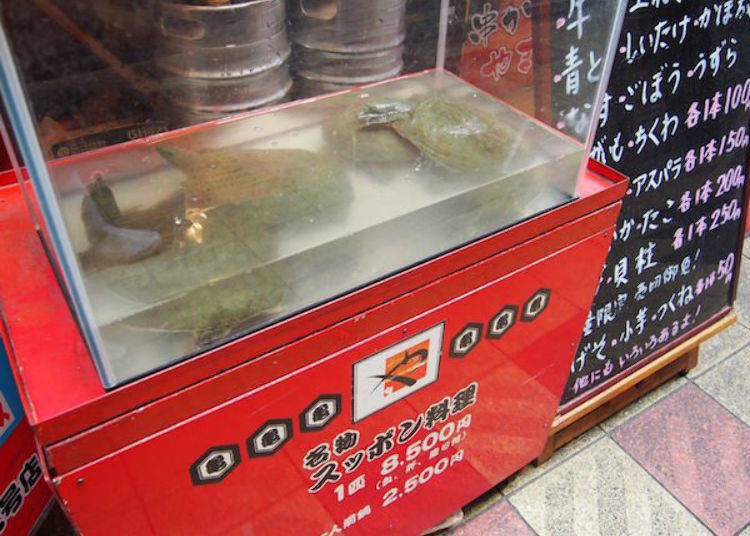 ▲A Suppon (softshell turtle) restaurant in the Osaka style
Shinsekai is very flashy and known for over the top dining facilities. You will find many characters like Billiken-san at every glance. Even the Sanpatsu barber shop is gaudy.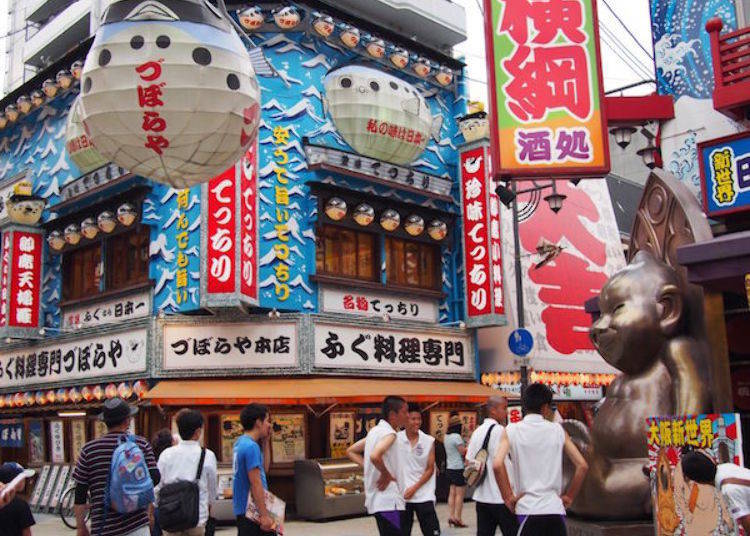 Walking past the Asahi Theater, Shisekai Kokusai movie theater, udon shops and even the bath house is a trip back in time.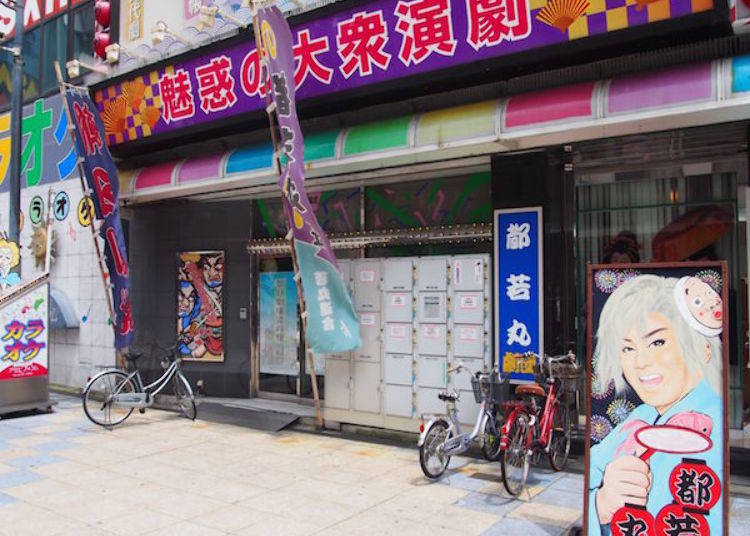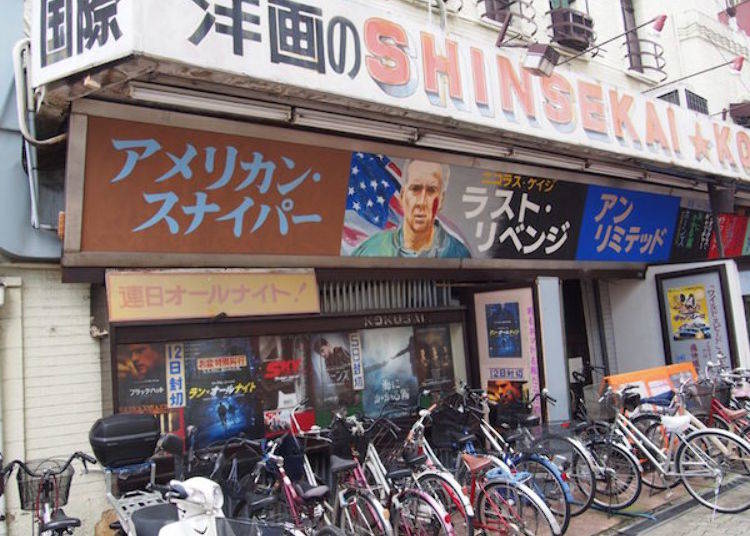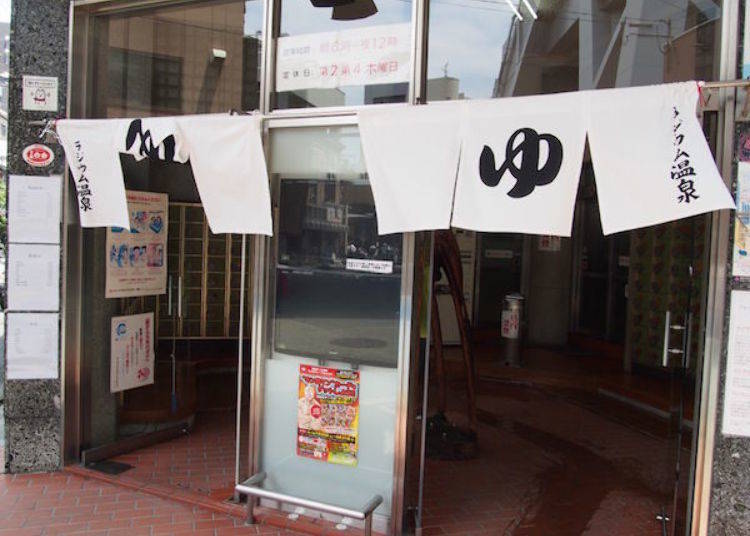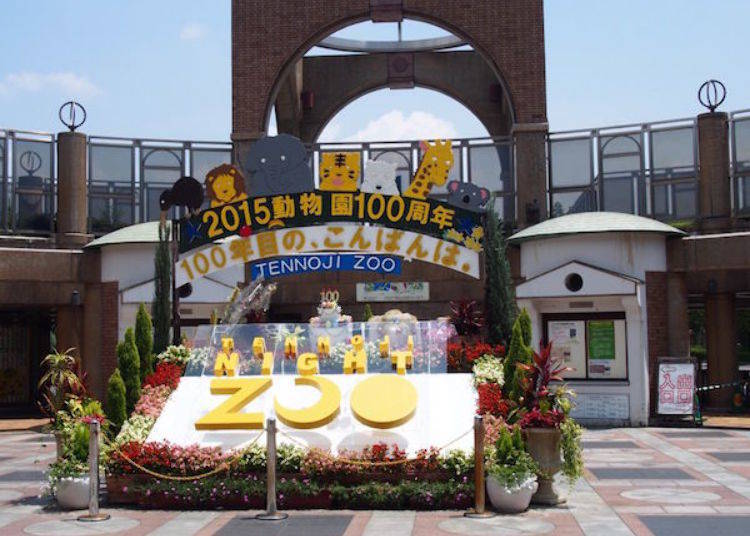 ▲This is Tennoji Zoo that celebrated its 100th anniversary in 2015
"Tsutenkaku lights the sky." With this lyric from the song "Osho" by Murata Hideo, Tsutenkaku became widely known in Japan. Standing in the center of Shinsekai is the Tsutenkaku Tower – symbol of Osaka Minami, Osaka's southern side. The current Tsutenkaku Tower is the second construction of this iconic landmark.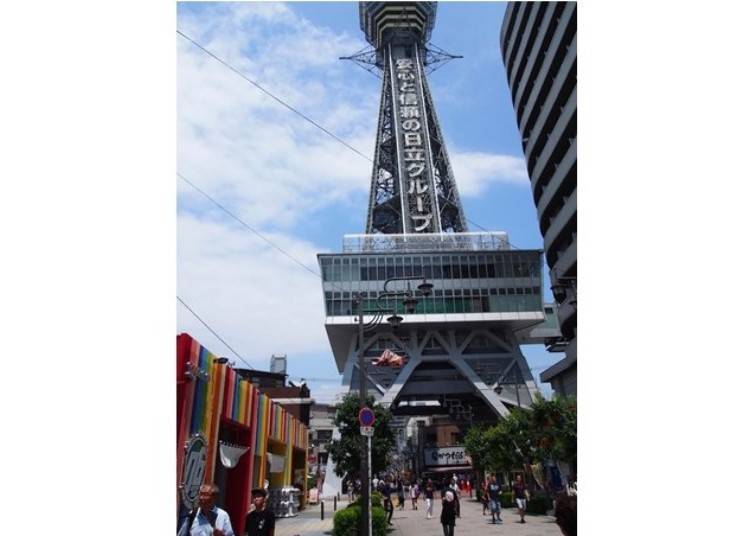 Shinsekai was built in 1912 to imitate Paris and New York. At its heart could be found the first Tsutenkaku (reminiscent of the Eiffel Tower) and the Luna Park amusement park (patterned after Cony Island).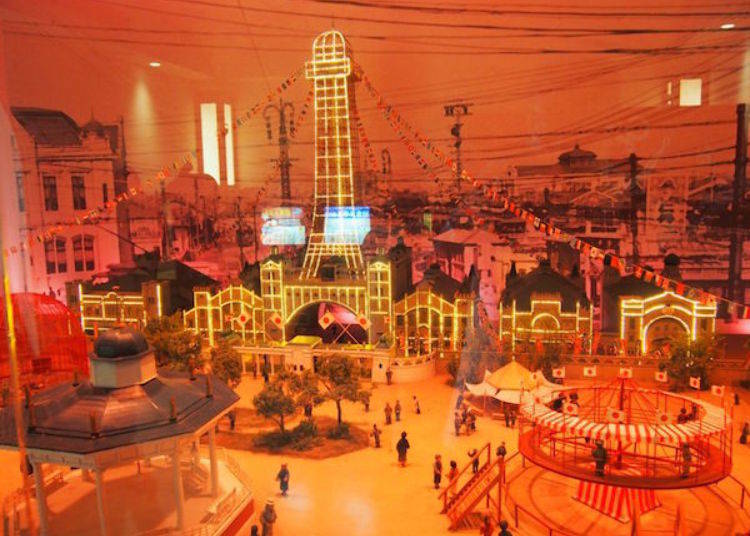 The tower was dismantled during World War II and the current second-generation Tsutenkaku Tower was built in 1956. It is currently a registered cultural property of Japan and on the third floor there is a diorama of Luna Park.

The symbol of Naniwa Tsutenkaku stands at a height of 103.3 meters. To reach the observatory, enter the building through "Tsutenkaku Waku Waku Land" underground and take the elevator to the second floor.

On the second floor, there are many outrageous displays including the Osaka no Kyujitsu (Osaka Holiday) where there is a Billiken-san Mouth of Truth, a parody of the Mouth of Truth in Rome, which was made famous by the film Roman Holiday.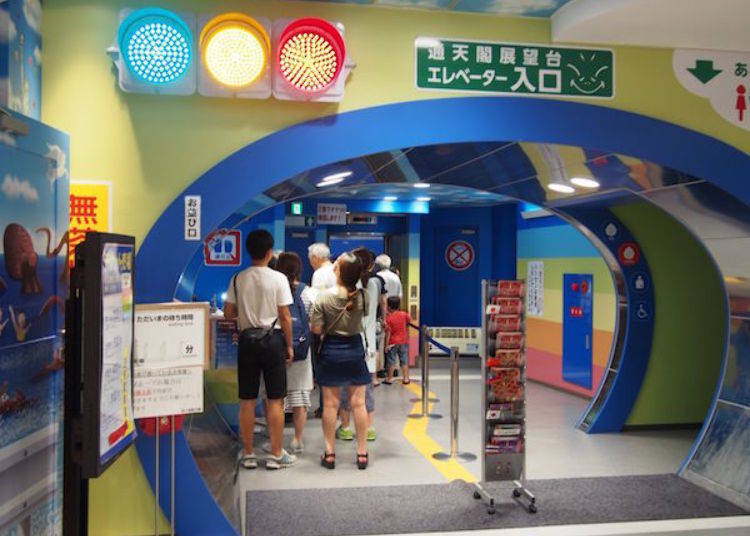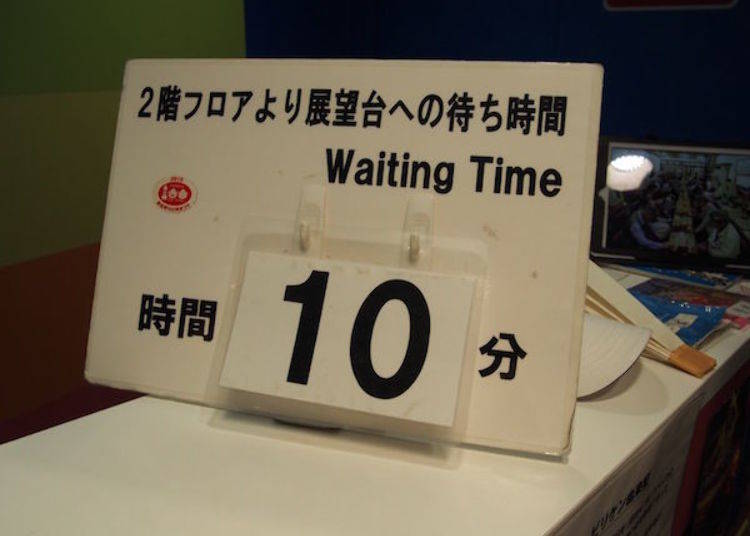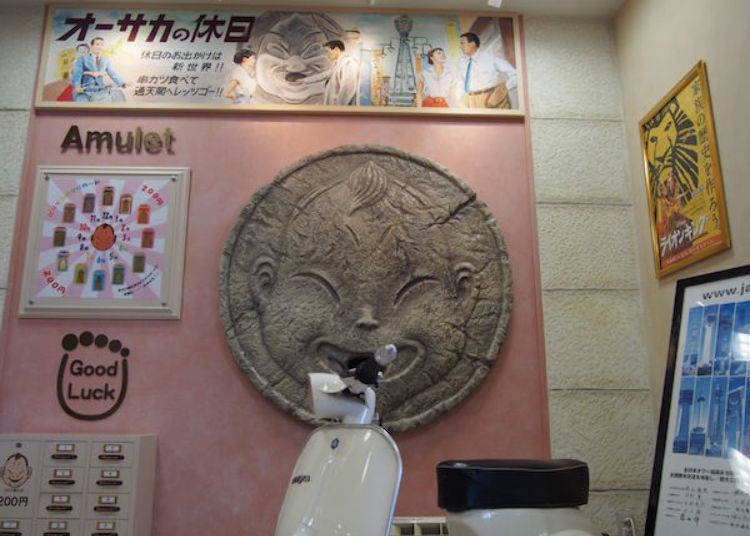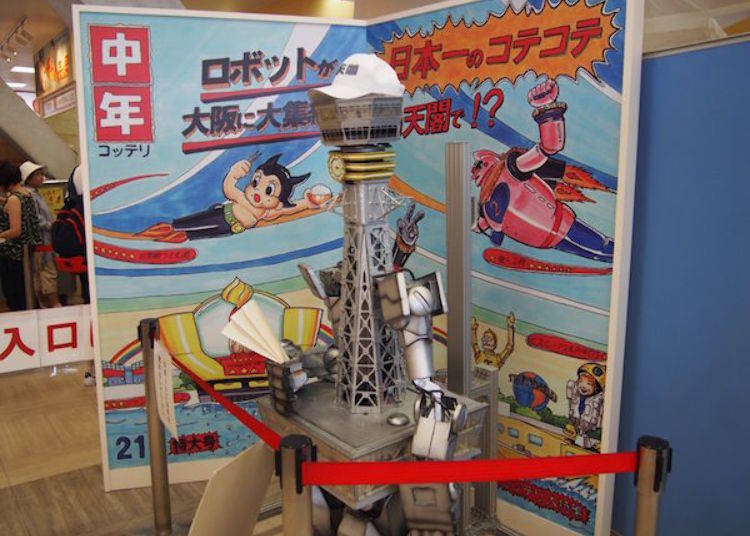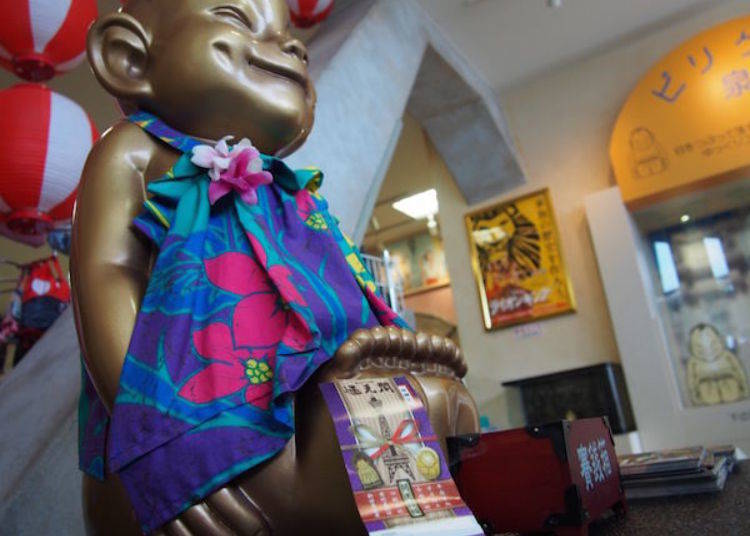 ▲The entry ticket doubles as a good luck charm,. For extra luck make sure to touch Billiken-san's foot
Take the elevator to the 5th floor for a view from the Oogon Tenbodai (Golden Observation deck) 87.5 meters above ground. You can see Tennoji Zoo and Park, and the tallest building in Japan, Abeno Harukasu which is 300 meters in height.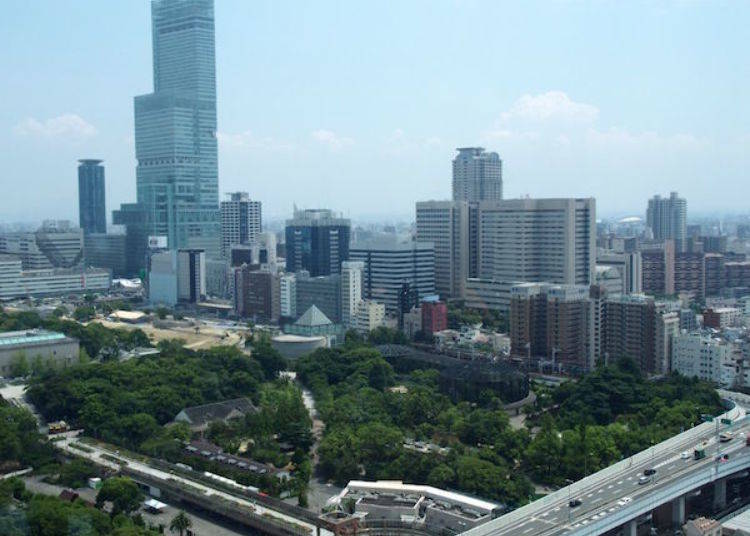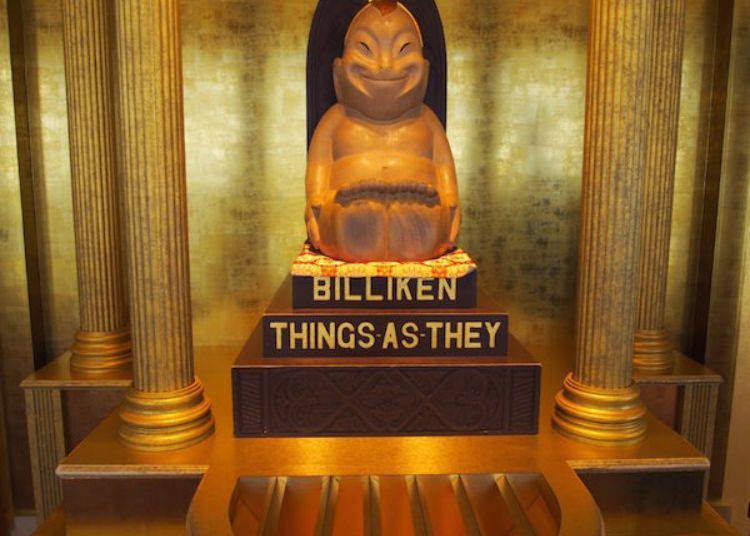 ▲Billiken-San's feet are worn down because touching the soles is said to bring good luck.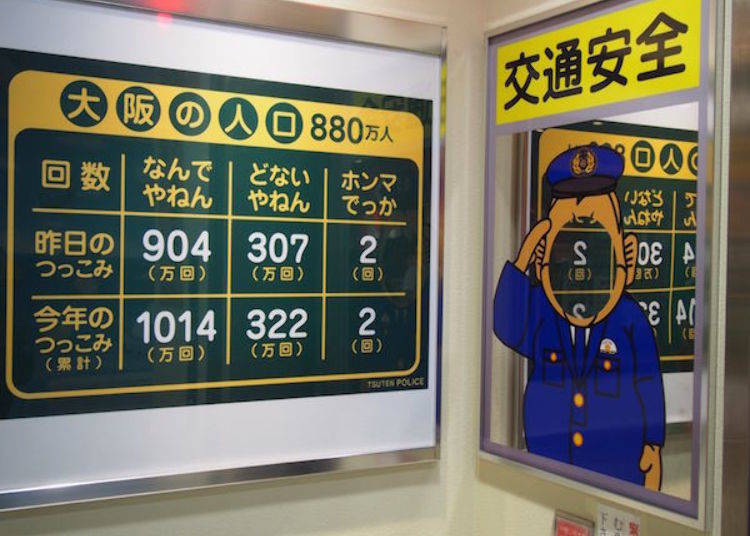 ▲Tsutenkaku is filled with over-the-top Osaka style.
通天閣

Address

1-18-6 Ebisuhigashi Naniwa-ku Osaka-shi

Phone Number

06-6641-9555

Hours: 9:00 AM – 9:00 PM (8:30 PM last entry)
Entrance Fee: 700 yen (tax included)
Text by:140B
Book an unforgettable experience in Osaka!
Make your trip extra memorable by booking one of these recommended tours on our partner site, Rakuten Travel Experiences!
*This information is from the time of this article's publication.
*Prices and options mentioned are subject to change.
*Unless stated otherwise, all prices include tax.
Limited time offer: 10% discount coupons available now!