In 2018, the number of foreign tourists visiting Osaka exceeded the record high of 11.42 million. And of these Osaka visitors, a number have experienced some surprising moments when shopping around the city! Many things that might be fairly normal to people who live in Japan can come as a shock to visitors from overseas. Here, we interviewed a traveler from France who shared her surprising experiences when shopping in Osaka.

*The following article reflects the personal opinions and impressions of the interviewee based on her past trips to Osaka.
People Are So Friendly And Helpful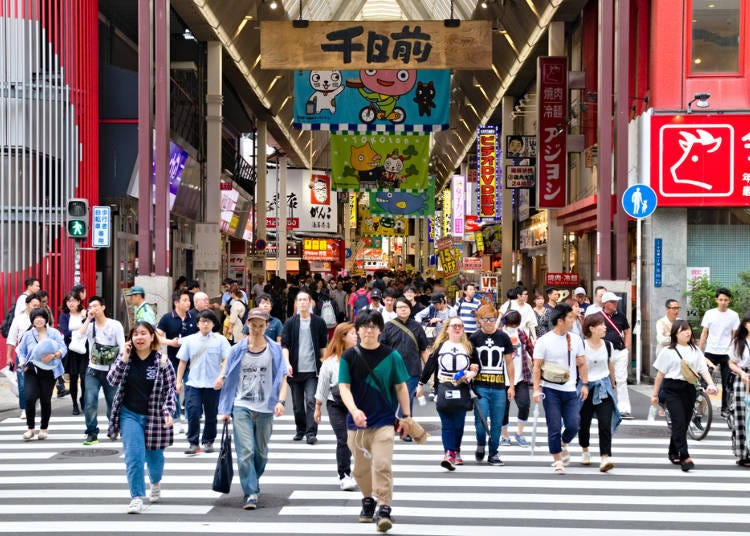 Marco Fine / Shutterstock.com
"I was surprised how easily people would talk to me, unlike in Tokyo. Shop sellers would even cut the prices for me. I was surprised how cheap some items were after they discounted them. A lot of shops seem to be very friendly with their business. And it wasn't just in the stores. People were kind and helpful all over. It was a bit crowded with people and various items, but I bought a lot of interesting things. It was a lot of fun!"

Many tourists who have visited Osaka say that Osaka locals are friendly and easy to talk to. However many people in other parts of the world have an image of people in Japan as "formal, strict, and a little cold."

In Osaka, locals often try their best to communicate despite the language barrier! They will often use gestures or any knowledge of English they have to communicate, which just adds to their friendly and sociable impression.

Of course, people are different wherever you go, including Japan, so it isn't accurate to assume everyone is the same. However, the number of foreign tourists who have had a similar impression of Osaka to those interviewed today is rather large!

Osaka is also famous for their bargaining culture. In fact, many of our interviewees who had shopped in Osaka were able to haggle for a cheaper price. The key to getting such bargains is communicating as much as possible with the shop staff. Why don't you give it a try for yourself?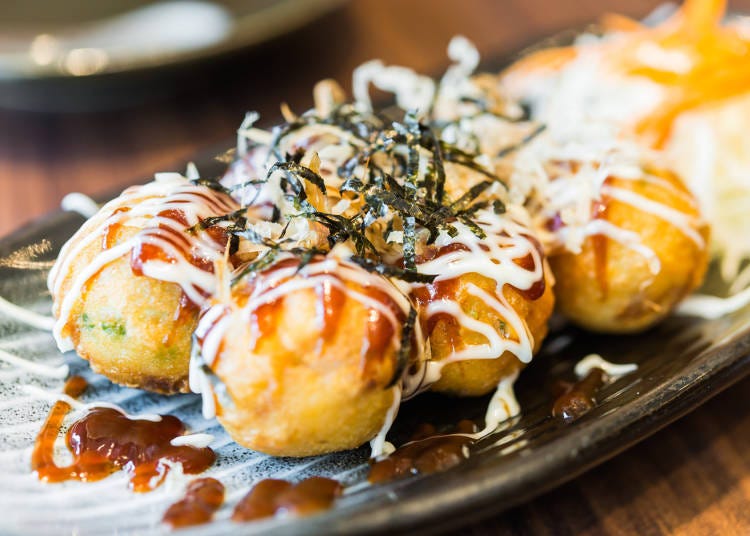 "I ate the famous local food, takoyaki, while walking around. I thought it looked like a cream puff. But when I tried it, I was so surprised by how hot it was! It was fluffy and delicious. I was also surprised at how many takoyaki stands there were. The shop I went to let you select your own toppings and sauces. I wasn't sure what to choose, so I went by the shop's recommendation."

Takoyaki is Osaka's signature dish, and a local specialty that everyone in Japan knows. "Tako" means octopus, and "yaki" means fried, and the street food is a ball of batter with a piece of octopus at the center. Many foreign tourists visiting Osaka trying takoyaki for the first time have shared their thoughts. "It's called takoyaki, but where is the octopus?" "I've only tried octopus sushi, so I'm excited to try takoyaki!"

On the other hand, some foreign visitors have already tried takoyaki in their home countries. However, even people who have tried it before are surprised when trying Osaka's takoyaki for the first time. "It's completely different from the takoyaki in my country!" "This is real, authentic takoyaki!"

It isn't just the taste that's surprising, but the fact that the cooks make the takoyaki right before your eyes. "They make the takoyaki so fast! Now that's craftsmanship!" "The taste may be great, but so is their skill!"
Shopping District Full Of Surprises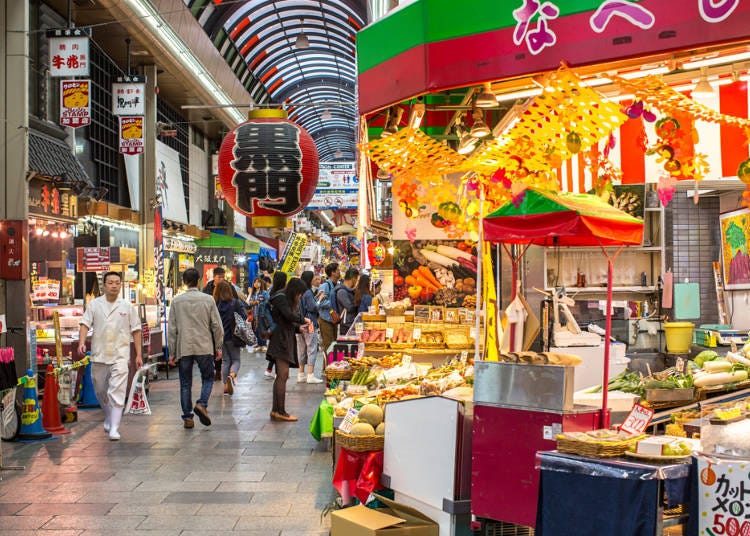 JaysonPhotography / Shutterstock.com
"It wasn't very big, but the shopping street was impressive. I was surprised how many shops spoke English. There were many drugstores with lots of cosmetics, too. I was excited just walking around the store. They also had a lot of organic products, and I bought some as souvenirs. There are plenty of organic cosmetics in France, but I was surprised to find so many in Japan. They're cheaper in Japan, too."

Osaka is often called the 'Kitchen of the World,' and has historically been a center of logistics and commerce. Even today Osaka's shopping streets are lively and crowded.

In these shopping streets, there are many spots regarded as tourist attractions by travelers. For example, Tenjinbashi-suji Shopping Street, located in Kita-ku, Osaka, is famous as Japan's longest shopping street, at 2.6km in length. There are about 600 stores along this shopping street. Even just window-shopping is fun here.

In addition, Shinsaibashi-suji Shopping Street is another shopping street popular with young people. It is located in Chuo-ku, Osaka, and has many restaurants and clothing shops. Kuromon Ichiba is a shopping district in Nihonbashi often dubbed the city of "kuidaore," or "eat-till-you-drop." There are tons of cheap and delicious shops, so this area is a must-visit for anyone who wants to try authentic Osaka cuisine.

The shopping streets are a popular attraction of Osaka, and highly recommended for tourists who love shopping.
Lots of Delicious Souvenirs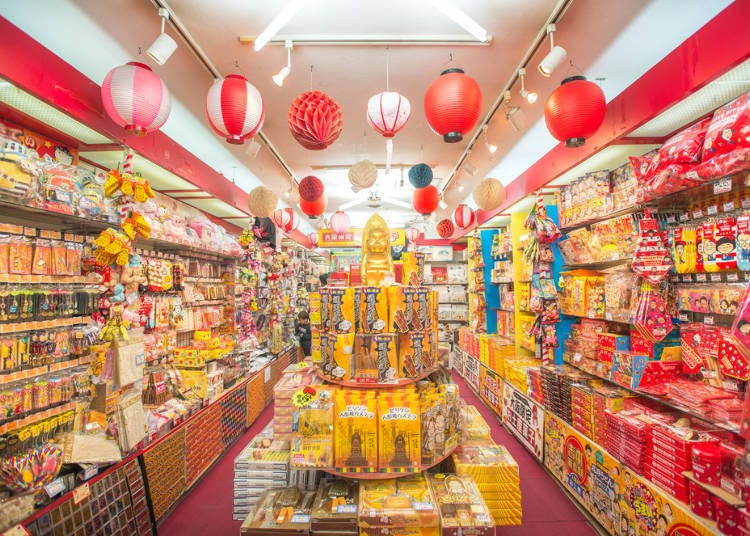 YingHui Liu / Shutterstock.com
"I went to a souvenir shop, and there were a lot of takoyaki-themed items, which was kind of funny. I even bought a cookie shaped like a takoyaki! I'd love to eat them again."

Souvenir shopping is just one of the pleasures of traveling. If you're visiting Osaka, make sure to pick up some Osaka-themed souvenirs.

These Osaka-themed souvenirs are very popular with foreigners, especially takoyaki-flavored snacks. Aside from snacks, takoyaki-themed accessories and plushies are also popular.

Speaking of Osaka souvenirs, don't forget the pork buns from 551 Hourai. The 551 Hourai pork bun is often called the soul food of Osaka. It's cheap and delicious, so is a go-to snack in the area!

However, being a meat bun, you may be concerned about how long it will last. But rest assured, the 'chilled pork bun' sold at some shops have longer expiration dates than regular ones, and make great takeaway snacks, even when traveling long distances around Japan. (But do remember that meat is not allowed on planes, so it is best to eat this while you're still in Japan!)
Modernized Share Cycle Services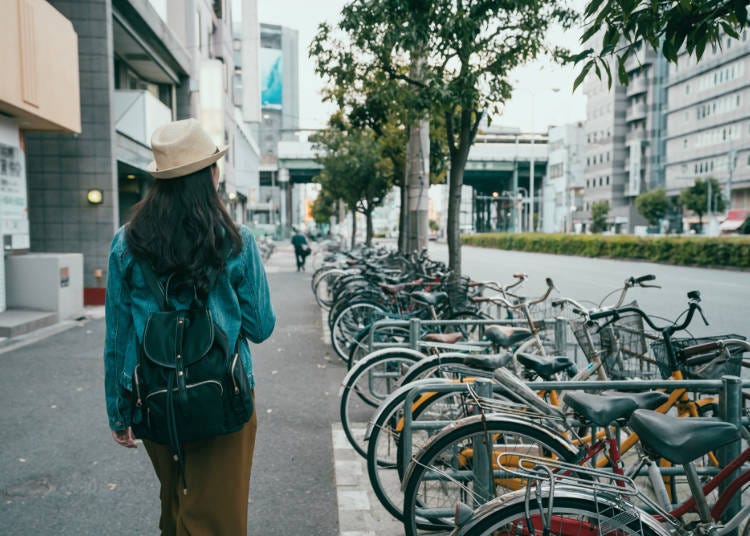 "I was surprised to see many elderly men and women riding bicycles around town. The elderly in Osaka seem so full of energy, and can even ride comfortably through the crowds. I heard that there are even share cycles that foreigners can ride. I would like to ride one next time."

Many tourists traveling in Osaka use bicycle rental services to get around, such as share cycles and rental cycles. Bicycle rentals are great to explore the cityscape of Osaka, and to visit places not as easily accessible by train and taxi. They can be used by tourists at a low price. Share cycles are especially convenient, as you can use and return them at any cycle port.

Recently, many standard and historic sightseeing courses that employ bicycles have been introduced. With these courses, even first-timers can enjoy sightseeing in Osaka without hesitation.
There are many reasons why Osaka is so popular with tourists. Friendly people, delicious food, and convenience are just a few of them. Osaka's welcoming atmosphere, abundant and delicious specialties, and easy access to sightseeing spots in the Kansai area makes it an enjoyable place for tourists visiting Japan for the first time. Osaka's culture may be unique and surprising, but that only adds to the great memories you are sure to make on your trip. If you can visit Osaka, by all means please do!

Reference:Number of Visitors to Osaka in the First Half of 2019 (Jan-Jun) (Trends in Foreign Travelers in Osaka) | Osaka
*This information is from the time of this article's publication.
*Prices and options mentioned are subject to change.
*Unless stated otherwise, all prices include tax.