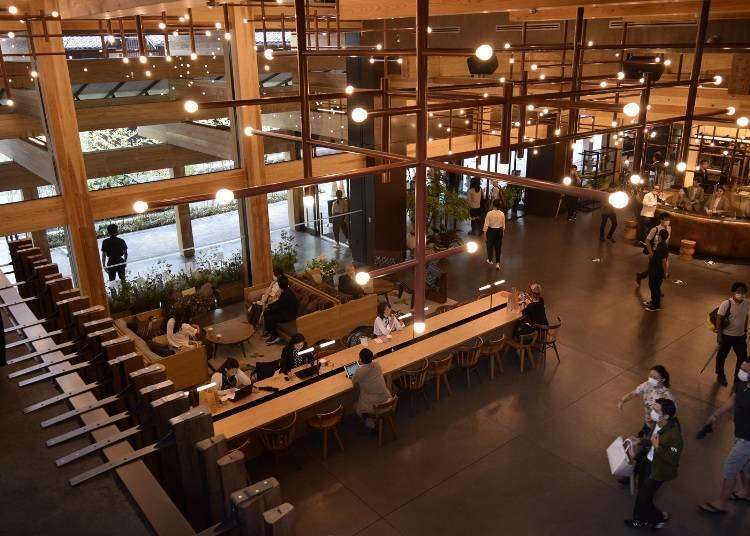 Kyoto's ShinPuhKan mall is housed in a classic building from the Taisho era, and is a landmark of the Karasuma Oike Station neighborhood. Taking full advantage of the historic architecture, the complex includes a hotel, movie theater, and shops that debut original Kansai and limited edition products that combine new tastes with traditional Kyoto sensibilities.

Photo: Forward Stroke
Originally completed in 1926, the facility is the former location of the Kyoto Central Telephone Office. Reimagined as a popular shopping area in 2001, ShinPuhKan closed for renovation in 2016 before its much-awaited re-opening in June 2020.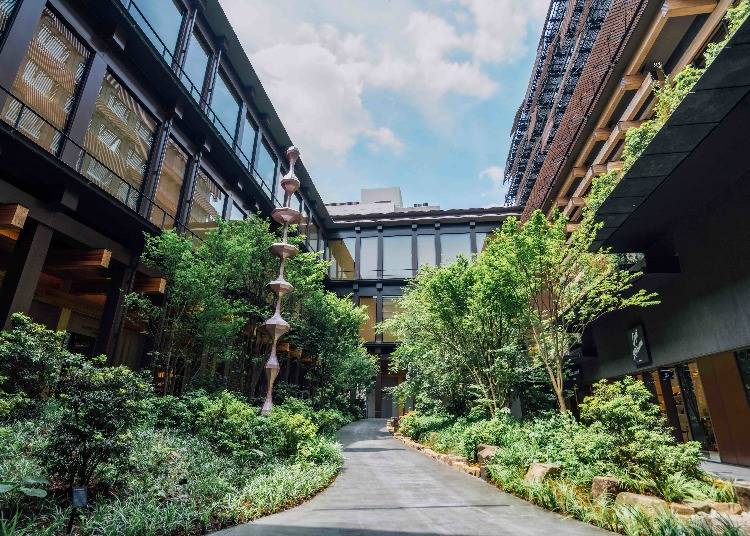 Photo: Forward Stroke
The modern ShinPuhKan complex includes a new seven-story structure and the original three-story building, which was designated as a Kyoto City cultural property in 1983, with a patio between the two. Shops on either side open into the lush patio, making it easy to forget it's in the city center.

The first floor of the original building is home to twenty stores focusing primarily on food and fashion and the Ace Hotel Kyoto lobby. The hotel rooms are on the 2nd and 3rd floors of the old building and on the 2nd through 7th floors of the new building. The Ulink Kyoto cinema is found on the basement level. Coupled with convenient direct access to the subway Karasuma Oike Station, it is becoming an increasingly popular spot.
Ace Hotel Kyoto, supervised by Kengo Kuma, a first in Asia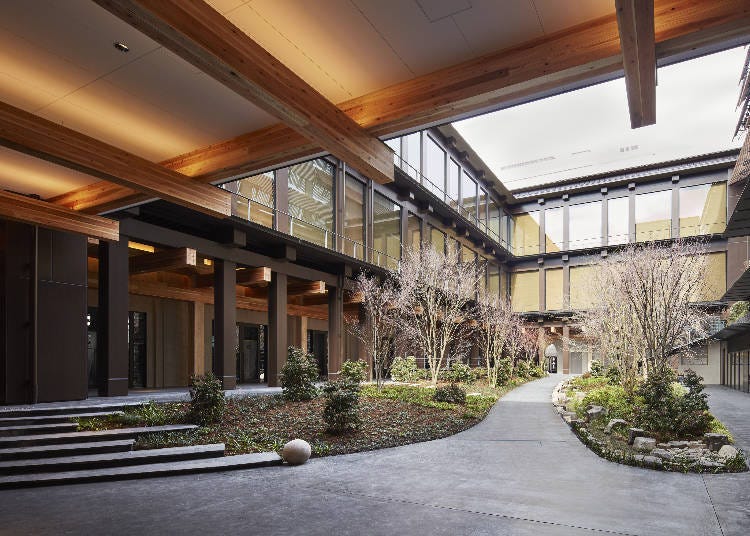 Photo: Forward Stroke
Ace Hotel, the centerpiece of ShinPuhKan, was founded in 1999 in Seattle, USA. Originally envisioned as a place for artists to stay after exhibitions and performances, the hotel was designed with local characteristics and artistry in mind. While providing facilities and services meant to satisfy creative customers, it embodies the motto of ShinPuhKan – the fusion of tradition and innovation. Currently, there are eight hotels in the United States, one in the United Kingdom, and Kyoto is the first in Asia. Along with the re-opening of ShinPuhKan, Ace Hotel Kyoto opened for accommodation, banquets, and dining in June 2020.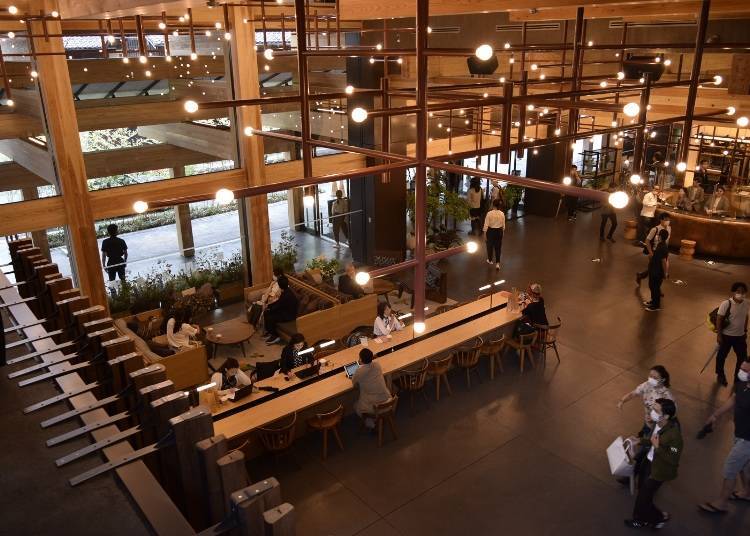 Ace Hotel Kyoto was designed with an "East meets West" concept. The interior is a collaborative effort, while the exterior and the wooden structure of the lobby were overseen by architect Kengo Kuma. The lobby ceiling is made of Japanese cedar that reflects the room's soft lighting. Free Wi-Fi and power outlets can be used at the lobby's numerous tables and chairs. Representative of the Ace Hotel, this comfortable public space is open to anyone from local communities to visiting business people.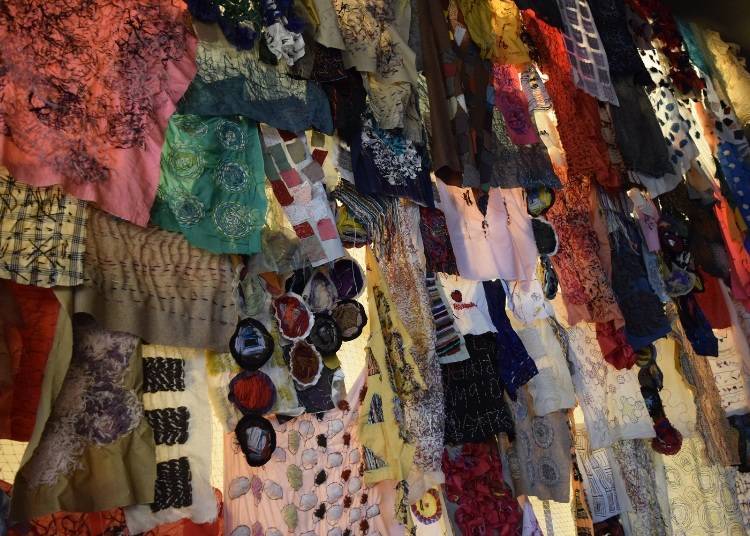 Artwork is on display throughout the hotel.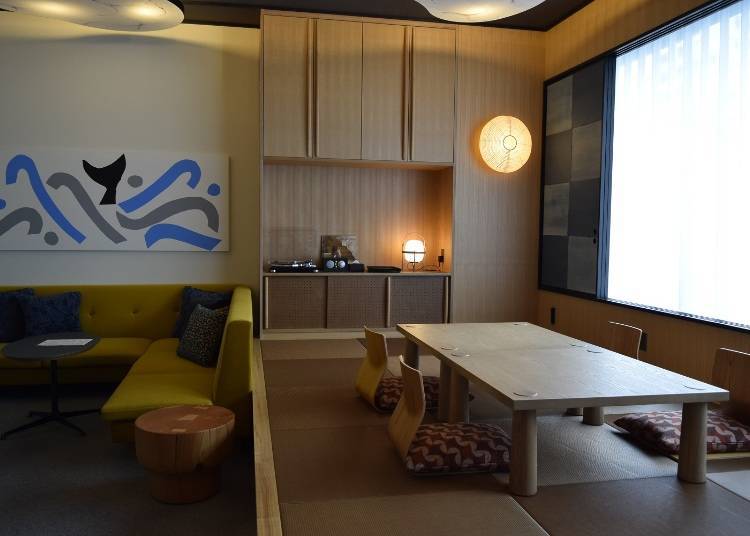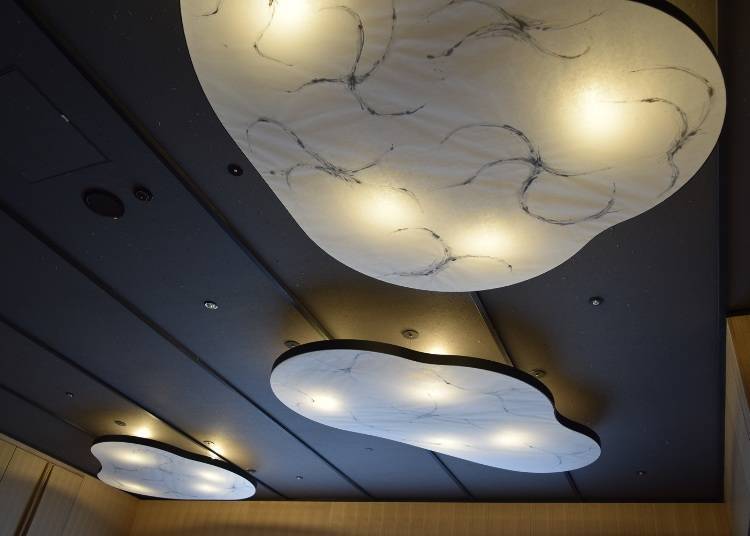 The "Tatami Suites" consist of two spacious rooms, totaling 60 square meters, and have futon bedding. Ceiling lights are shaped like clouds, and art by Samiro Yunoki decorates the walls adding to the luxurious atmosphere.

There are nine types of guest rooms and 213 in total, each with a deep, Japanese-style bathtub and distinct artwork. Some rooms even feature record players, Japanese and Western records, guitars, and sheet music. Contemporary art adorns the walls, and tea sets made of Japanese pottery are among the stylish amenities.
Address

Nakagyo-ku Kurumayacho 245-2, Kyoto, Kyoto, 604-8185
View Map

Nearest Station

Karasumaoike Station (Karasuma Line / Tozai Line)
3 minutes on foot


Vacancy search, reservation

from

45,431JPY

1room, 2adults

Check with our partner site as the latest rates, rate details, and guest room requirements may vary.
Stop by while sightseeing to enjoy Japanese cuisine
Among ShinPuhKan's first floor restaurants, you'll find the local Gyozasho Sukemasa as well as five restaurants new to Kyoto and the Kansai area. Other interesting stores include Tentora tempura restaurant, Uka store cosmetics, (THISIS)SHIZEN plants and snacks, and the OyOy bookstore and vegetable shop.
1. Tea and sake Tasuki ShinPuhKan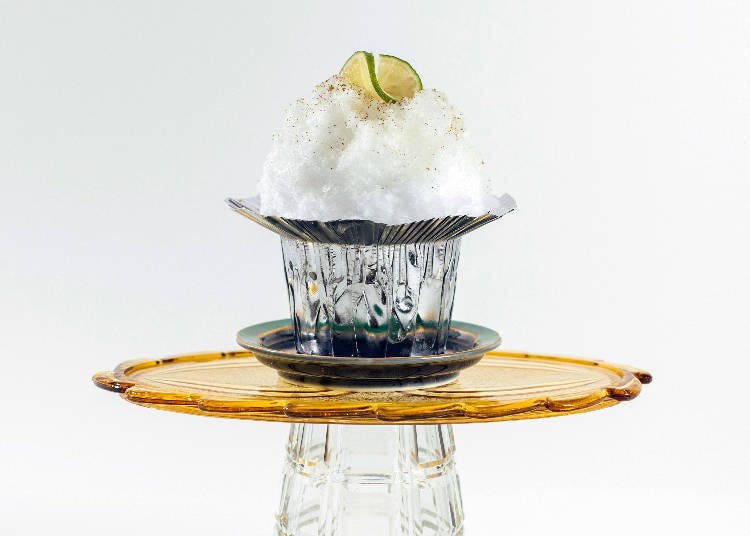 A Japanese café known for shaved ice, Tasuki ShinPuhKan's has a special menu of adult-oriented shaved ice made with sake and local Kyoto ingredients, tea cocktails, and craft beer from Kyoto. Enjoy an original taste that overturns the traditional concept of shaved ice like "Sencha gin lime" (with green tea).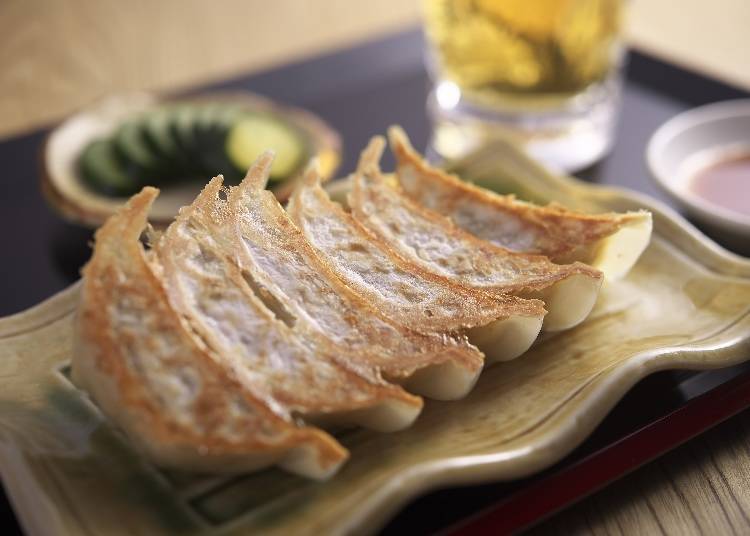 "Wagyoza," as Gyozasho Sukemasa is often called, was founded in Takatsuji, Kyoto, and prides itself on using local ingredients like cabbage from Fushimi, traditional "Kujo green onion," and marbled "Kyo no Miyako mochibuta" pork. You can also enjoy a side of mellow bonito and miso soup and season your gyoza with Kyoto soy sauce.
3. Green Bean to Bar Chocolate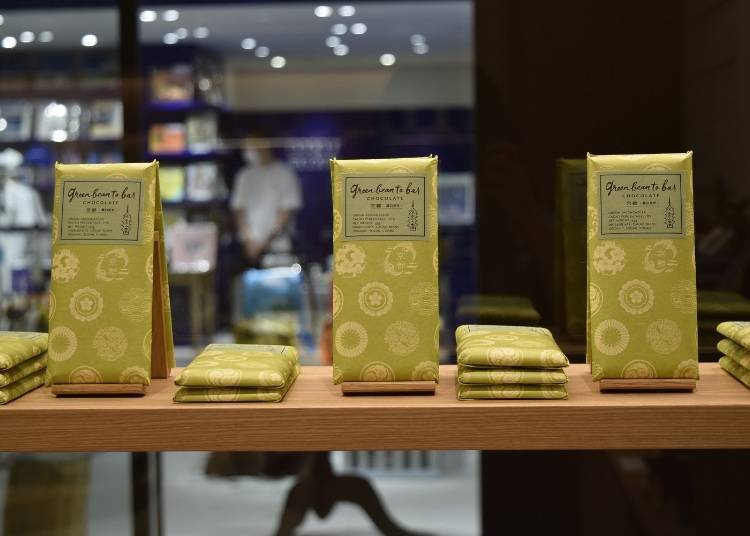 This chocolate shop uses carefully selected cacao beans from all over the world to create original sweets like the ShinPuhKan limited-edition "Kyoto Rausu Kombu." Kelp from Kyoto's long-established Uneno, adds depth to the cacao flavor and gives it a rich finish.
4. Dig the Line Bottle & Bar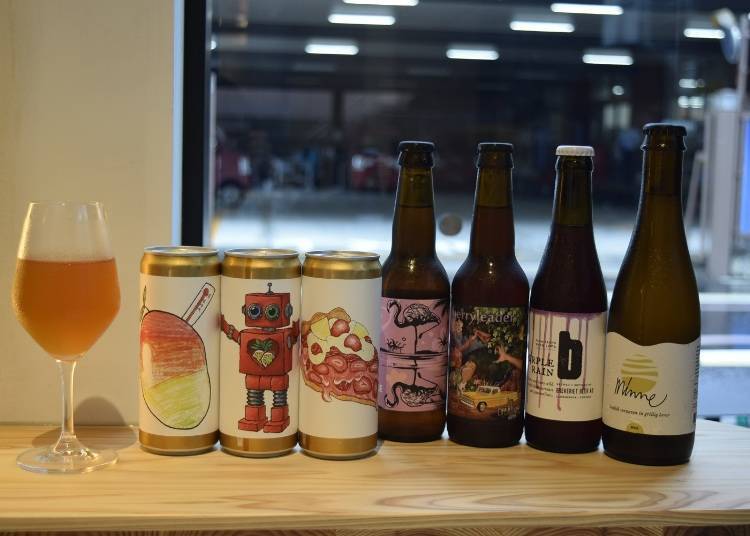 The rare European craft beers available at Dig the Line Bottle & Bar are a must for beer lovers, and barrel-aged import craft beer is on tap. Canned beer and waterproof leather holders are also on sale.
5. Café Kitsuné Kyoto ShinPuhKan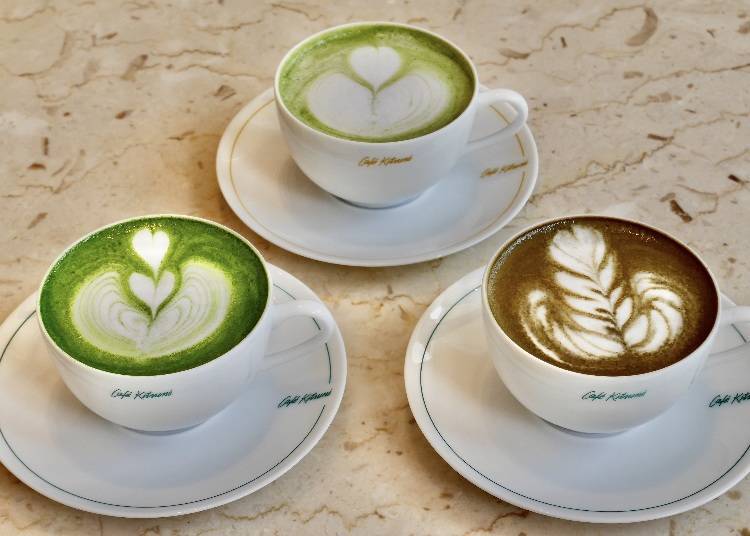 The café attached to Maison Kitsuné Kyoto ShinPuhKan is the first of its kind in Kansai and has a delicious menu of Japanese tea latte. The blended Uji matcha latte, hojicha latte, and brown rice tea are uniquely Kyoto flavors.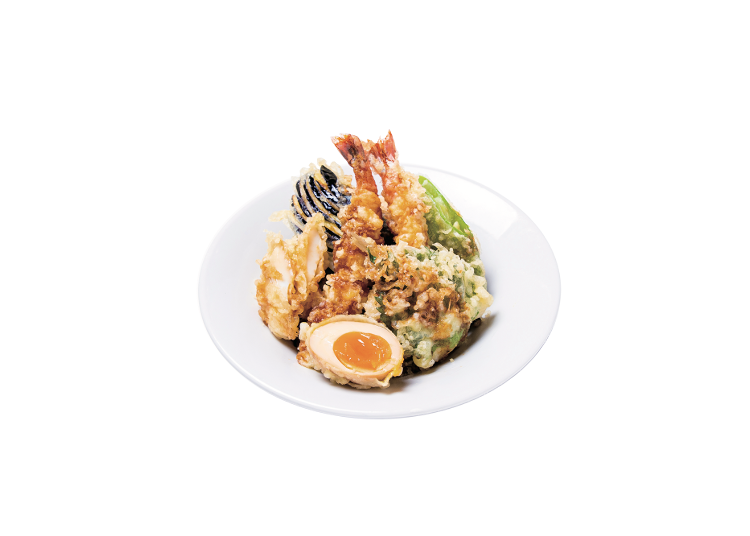 Here tempura can be ordered à la carte at the casual standing bar or served as a course at a table for a slower-paced meal. The seven-piece platter is a colorful selection of fried seafood, chicken, and vegetables. We also highly recommend the lobster tail tempura.
7. Kuzushi Tori-Kappo Suehirogari Kyoto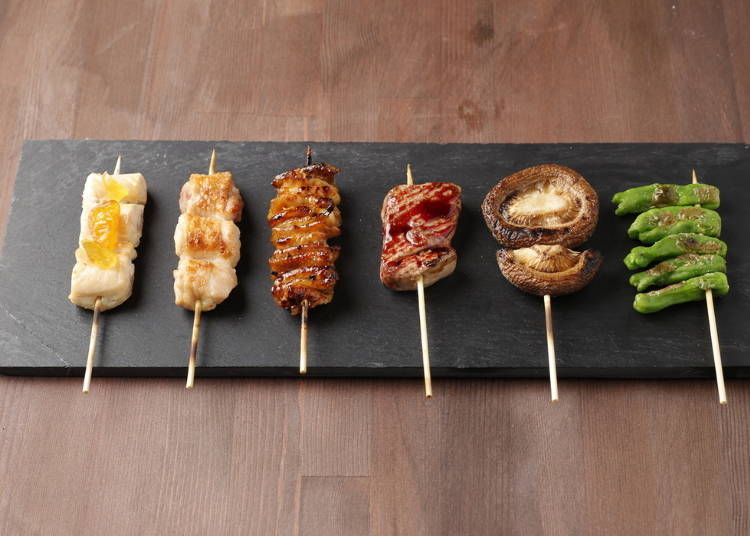 This is Kansai's first branch of the popular yakitori restaurant from Nakameguro, Tokyo. You can enjoy delectable courses of chicken dishes with wine or sake prepared with Michelin Bib Gourmand award-winning craftsmanship.
Specialty stores with fun limited edition items
Stores line both sides of ShinPuhKan's central courtyard, some of which were previously only found in Tokyo, like Beams Japan. Now, these fashion and lifestyle stores come to Kyoto with limited edition items befitting the tastes of the ancient capital.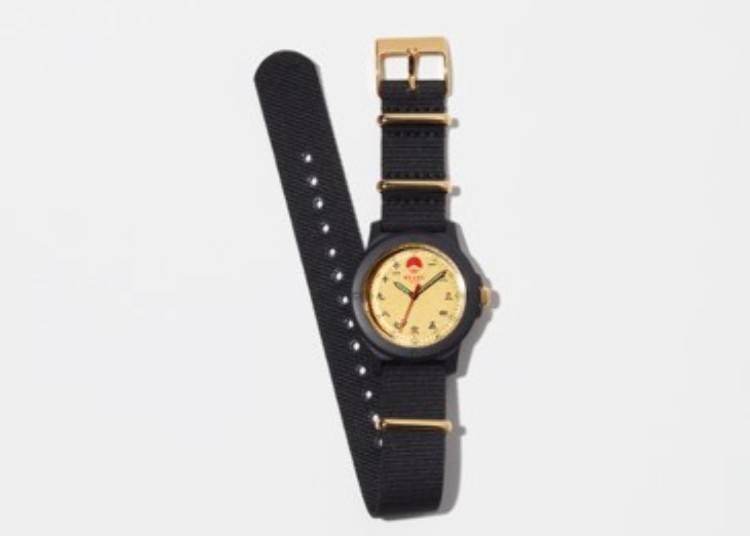 Beams Japan opened in Shinjuku, Tokyo in 2016, but this the first branch in West Japan. Among its many Kyoto-only items, you'll find an interesting watch that uses kanji instead of Arabic numerals and playfully substitutes the "kyo" kanji for "6."
2. Traveler's Factory Kyoto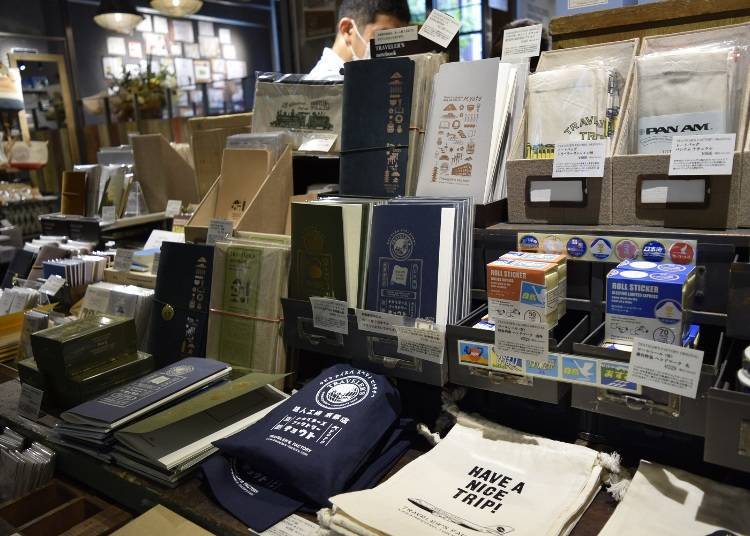 With its Kansai opening eagerly anticipated, Traveler's Factory sells products to make life simple, functional, and fashionable, whether you're traveling or at home. Notebooks designed with the kanji of Kyoto and ShinPuhKan on the cover are excellent for travel memos and everyday use.
3. Books and vegetables OyOy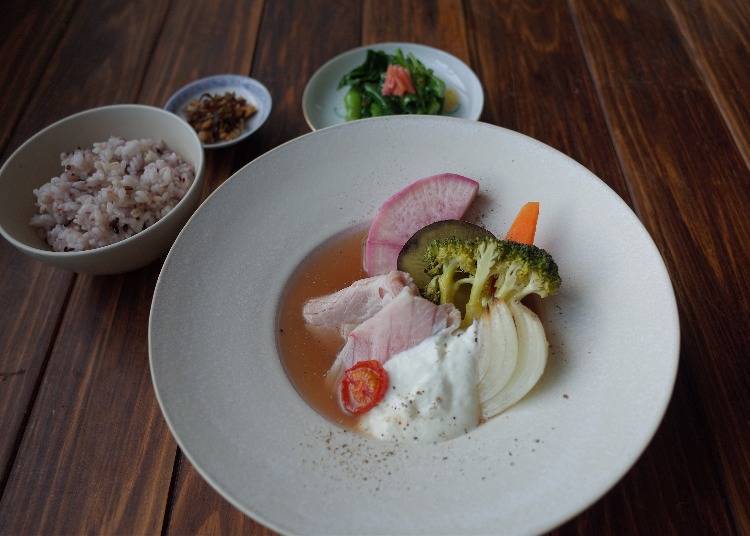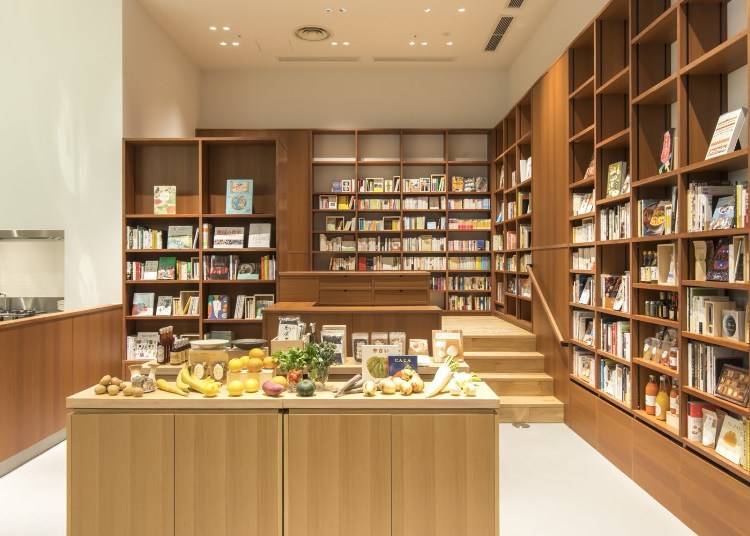 OyOy is a collaboration between Kyoto's organic agricultural Saka no Tochu and Oraido, which operates bookstores and bookshelf specialty stores. The soups served here use plenty of seasonal organic vegetables, and are vegetarian and vegan friendly while the shelves are lined with food-centric books.
4. Maison Kitsuné Kyoto ShinPuhKan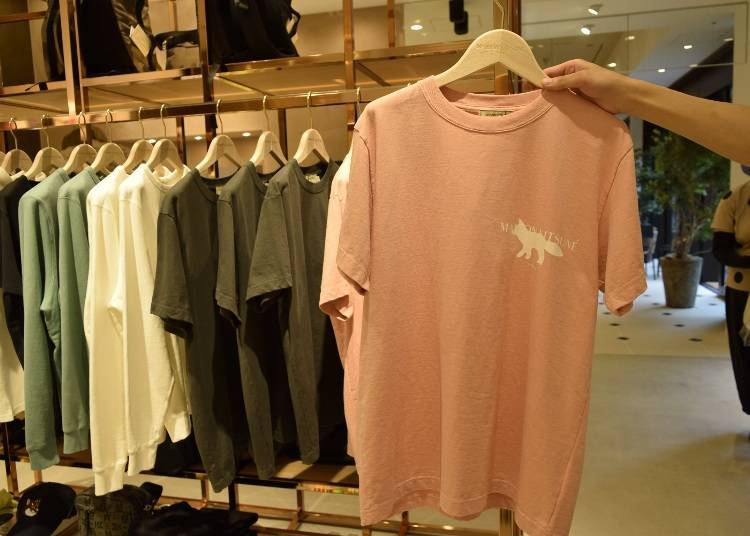 Manufactured with particular attention to detail, these comfortable, thick cotton T-shirts and sweatshirts commemorate the store's grand opening.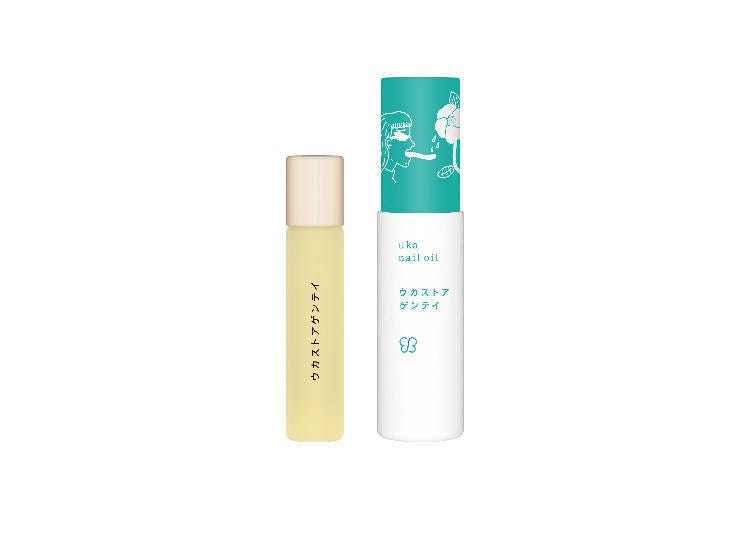 Offering salon-style products and Kyoto-limited items, beauty coordinators are also onsite to give advice.
6. Grove Specs Kyoto store
This shop's selection of eyewear ranging from classic to cutting edge designs. Vison checks and eyewear adjustments are also available.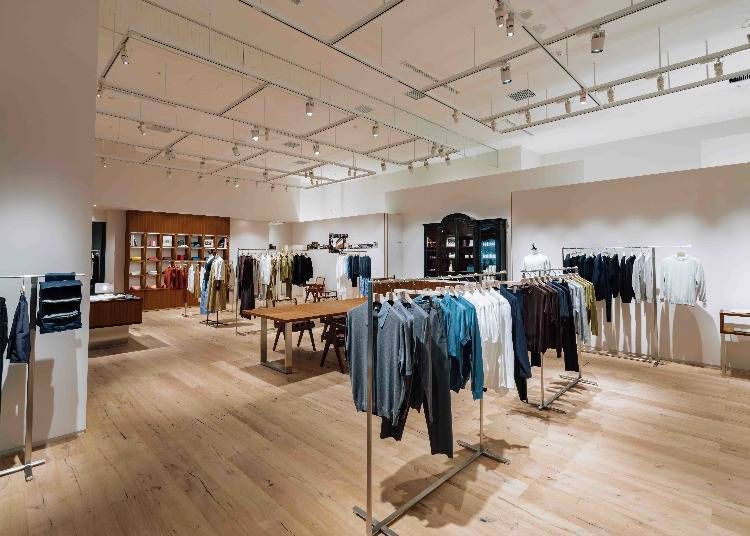 Founded in 1784, this British knitwear brand will add fashion to any wardrobe.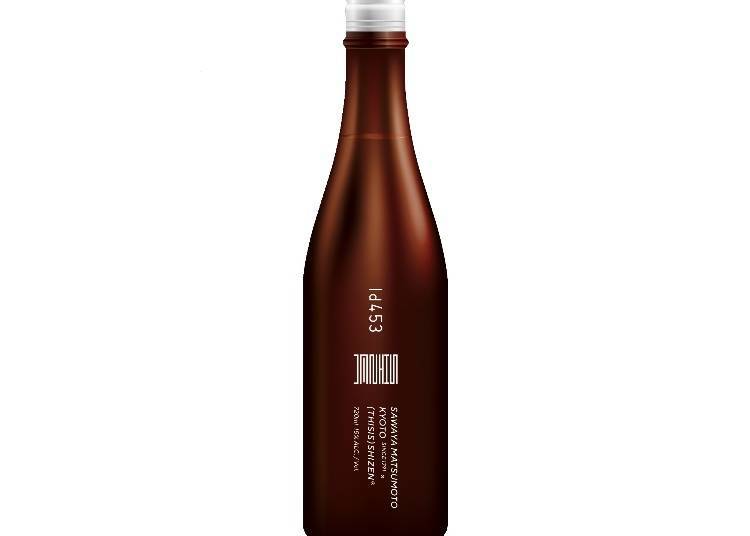 (THISIS)SHIZEN artistically offers native Japanese plants and earthenware, as well as food, tea and liquor that use natural ingredients.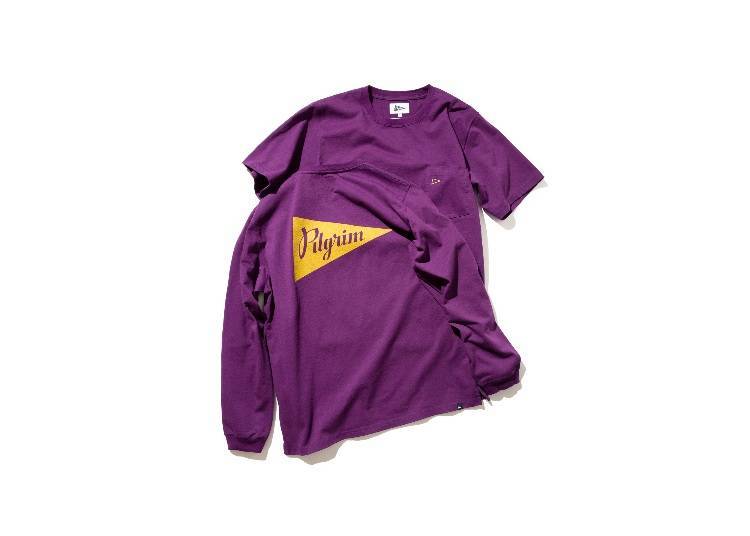 Japan's second location of this Brooklyn, NY select shop, its guiding concept is a duality of nature and city life.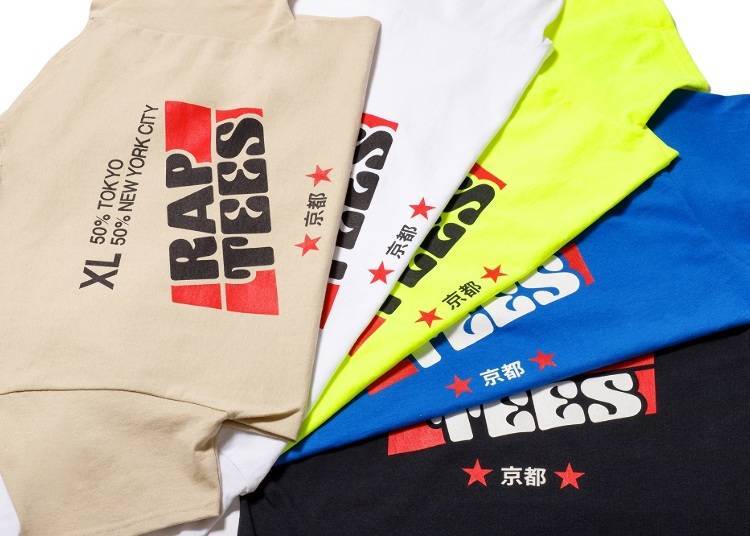 Founded in Daikanyama, Tokyo in 1996, this store offers international products spanning all genres.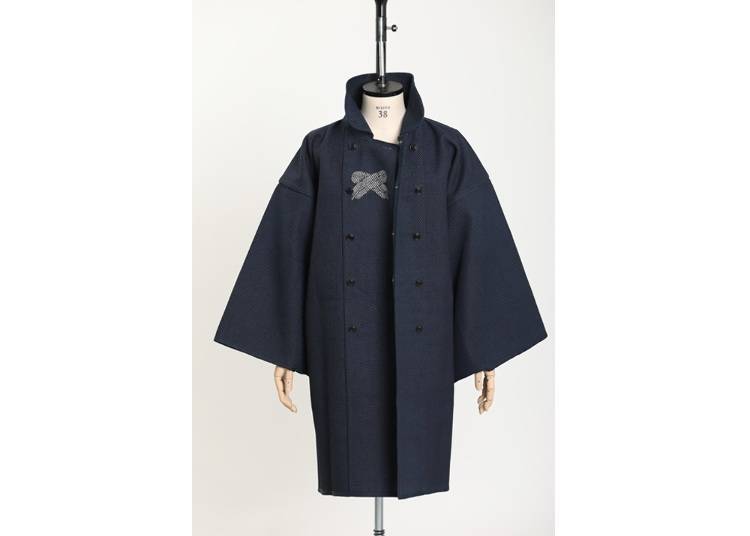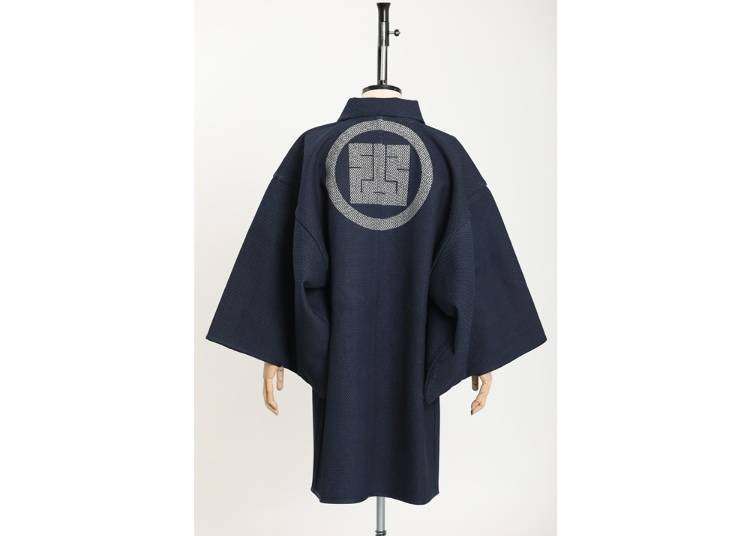 Opening in Kyoto for the first time, Tokyo's Y. & SONS "men's kimono tailor" offers innovative kimono coordination.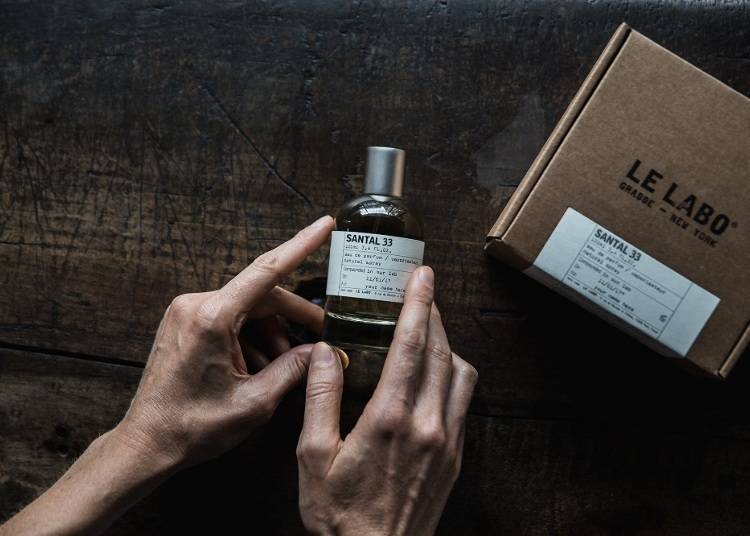 At Kyoto's flagship store of New York's Le Labo, customers can have perfume made to order in-store to create their own original fragrance.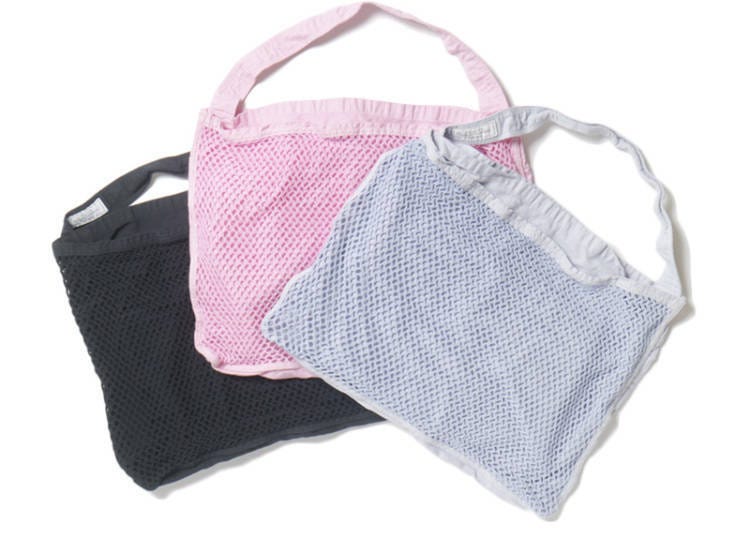 A men's and women's select shop from Nakameguro, Tokyo that focuses on "non-daily life in everyday life."
The balance of retro and modern buildings, the patio's natural scenery, and the sky above make the reborn ShinPuhKan a scenic setting. The stores and restaurants are popular and offer highly sought after Kyoto exclusives. Head to ShinPuhKan, and have fun choosing from the selection!

Please note that in response to COVID-19 and preventing its spread, thermographic cameras monitor customers' temperature and alcohol disinfection of hands is required when entering ShinPuhKan. Each store may have additional restrictions on the number of customers allowed to enter to avoid congestion.

*The above article is based on information from June 2020
新風館

Address

586-2 Karasumadori Aneyakoji-sagaru banocho, Nakagyo-ku, Kyoto, 604-8172

Information: https://ShinPuhKan.jp/
Hours: Stores, 11:00 - 20:00, Restaurants 11:00 - 23:00 *Please check the website for the business hours of individual stores and restaurants.
*This information is from the time of this article's publication.
*Prices and options mentioned are subject to change.
*Unless stated otherwise, all prices include tax.