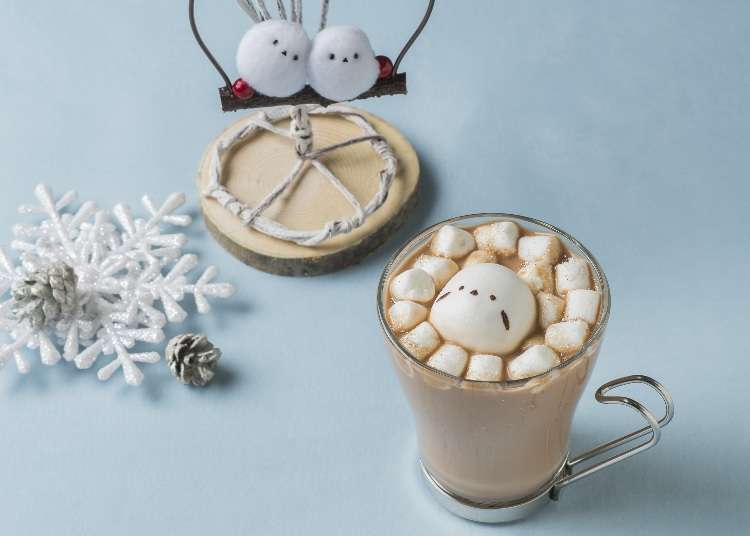 Located in Hokkaido Prefecture's Sapporo City, Shiroi Koibito Park is offering limited-edition desserts during this year's holiday season. Using many of Hokkaido's animals as a motif, desserts will be offered during their event, Shiroi Koibito Park: A White Christmas with Hokkaido's Adorable Animals. These original desserts are made centering around Hokkaido's animals and the color white to remind you of snow as well as the Shiroi Koibito cookie.

Additionally, this event is scheduled to have many attractions as well as limited-edition products. Shiroi Koibito Park is easily accessible from Sapporo City, so why not add it to your list of places to visit during the wintertime?
Animal-Themed Desserts and Platters at Shiroi Koibito Park: Enjoy Desserts and Meals Only Available During the Holiday Season!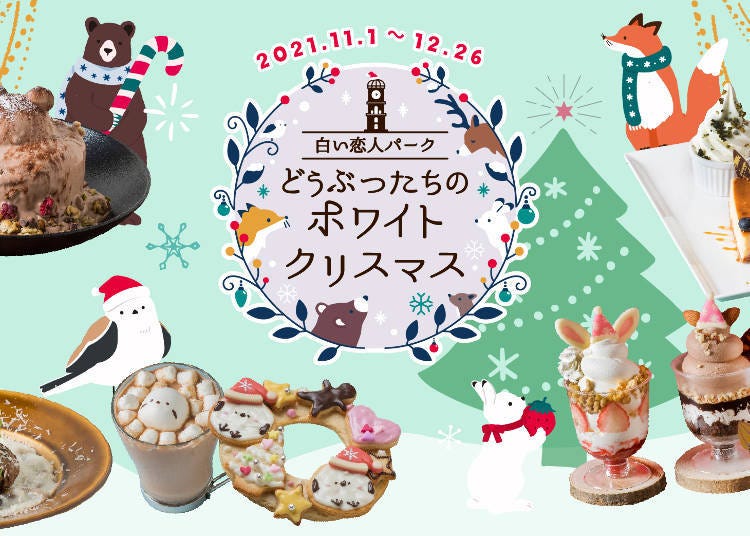 Shiroi Koibito is Hokkaido's representative souvenir made out of a piece of white chocolate sandwiched between two langues de chat cookies. At Shiroi Koibito Park, you get to see how these cookies are made and manufactured. What's more, they even offer fun activities such as baking workshops! When traveling from Sapporo Station, you can take a 20-minute subway ride to the nearest Miyanosawa Station. From here, it's a seven-minute walk to the park. Also lined with cafes offering various original desserts, this is a facility that anyone with a sweet tooth won't be able to get enough of!

Something to look out for at the event, Shiroi Koibito Park: A White Christmas with Hokkaido's Adorable Animals, is the limited-edition desserts offered at the park's cafe. Almost too cute to eat, here you can enjoy desserts that use Hokkaido's animals as a motif. These include the long-tailed tit, squirrels, and the Ezo red fox.

Long Tailed Tit Hot Chocolate 550 yen (including tax)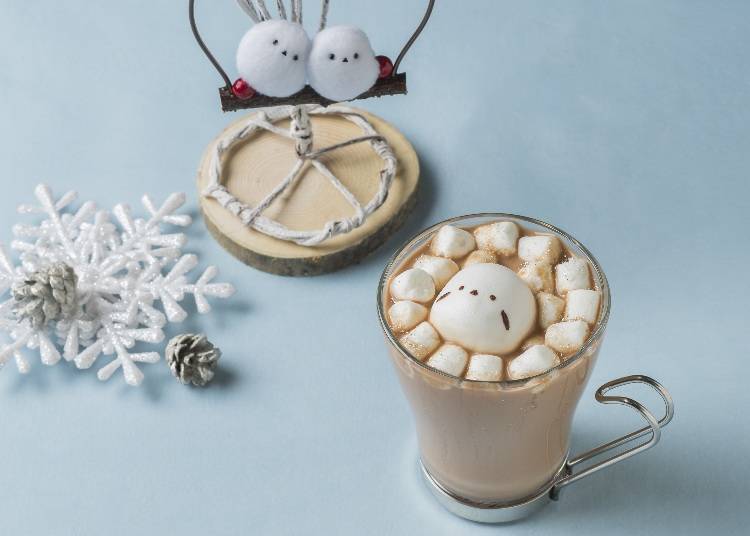 The Shiroi Koibito hot chocolate drink is topped with marshmallows made to look like the long-tailed tit. The long-tailed tit's expression as it bobs in the drink is almost too cute to handle! This is a drink you'll want to warm up with and enjoy slowly.
Sold at: Snack House BRIGHTON

Bunny Sundae/Squirrel Sundae 650 yen each (including tax)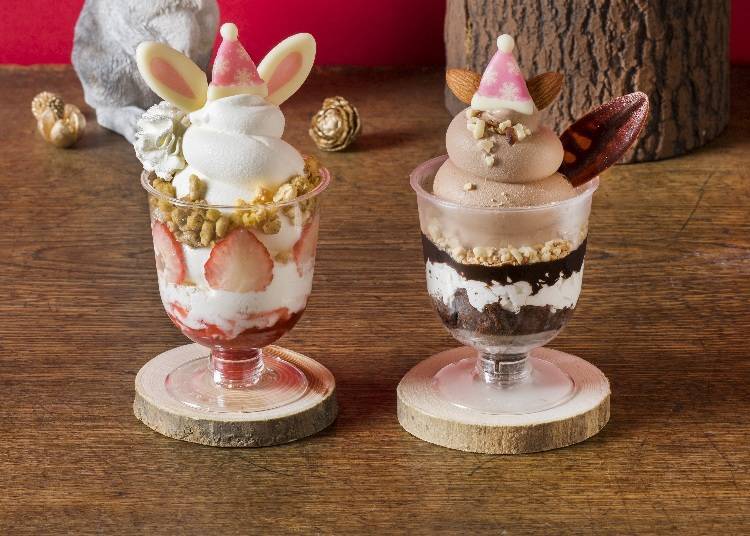 Using the Shiroi Koibito soft serve, this sundae is made to look like a bunny and a squirrel. Both sundaes give you a wintery feel as the bunny and squirrel wear hats with matching snowflake patterns! The bunny sundae has a homemade strawberry sauce, and the squirrel sundae is chocolate flavored topped with aromatic nuts. Both look so delicious, it's truly a challenge to pick just one!
Sold at: Cafe BUTLERS WHARF


Ishiya Bear Pancake 1,600 yen (including tax)
This super fluffy pancake is coated generously with chocolate cream that's shaped into a cute bear's head at the top. With this luxurious dessert, you can also enjoy the textural differences between the fluffy pancake and the crunchy granola at the bottom. What's more, a tart berry flavor cuts through the decadent chocolate cream, making it a delicious sweet you'll devour in no time! On the bear's head, you'll find some powdered sugar made to look like snow.
Sold at: Chocolate Lounge OXFORD

Ezo Red Fox Dessert Plate 1,300 yen (including tax)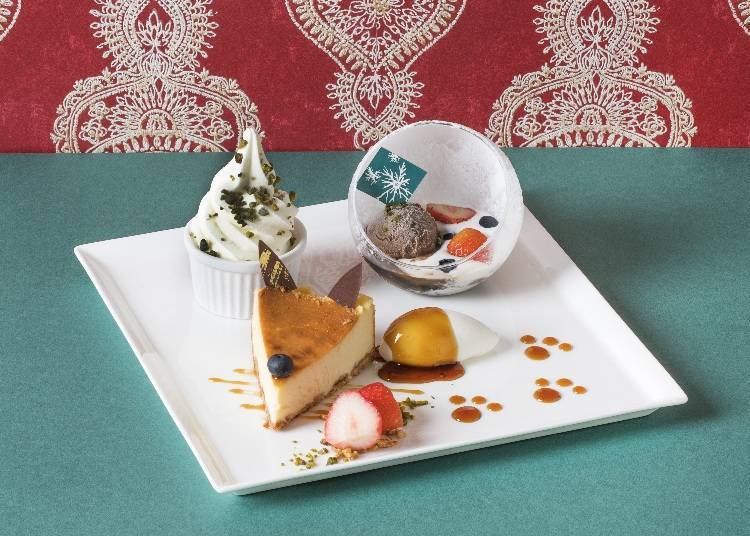 This is a cheese cake dessert plate made to look as though an Ezo red fox is standing in the snow. Moreover, the special cheese cake is made using the same puff pastry as the confectionery maker Ishiya's famous chocolate millefeuille dessert, Mifuyu. Please enjoy this decadent treat with some Shiroi Koibito soft serve or the lounge's cafe creme.
Sold at: Chocolate Lounge OXFORD

Homemade Hokkaido Venison Hamburger Steak 1,480 yen (including tax)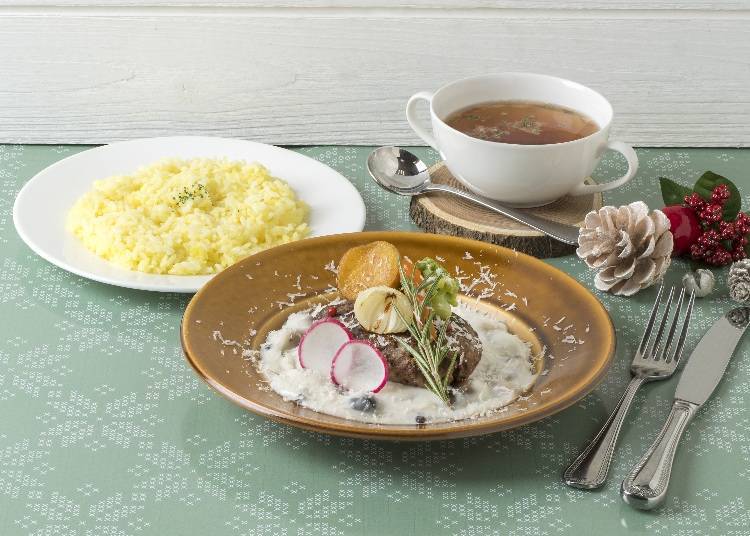 Lastly, this event offers a homemade hamburger steak made from Hokkaido Yezo sika deer meat. It's garnished with seasonal vegetables and a white sauce. In addition to this, it's sprinkled, like snow, with a generous amount of cheese upon serving.
Sold at: Cafe Restaurant ENTREPOT
Cookie Baking Workshop: Get into the Christmas Spirit by Making Christmas Wreath Cookies Decorated with Long-Tailed Tits
Not only can you try delicious desserts, but you can also make them yourself! At the Sweets Workshop Dream Kitchen, you can make wreath cookies decorated with long-tailed tits. Using a chocolate pen, you can draw adorable long-tailed tits or Christmas trees onto a wreath-shaped cookie! It even comes with a take-home box, making it the perfect present for a family member or friend!

■Long-Tailed Tit Wreath Cookie Workshop
・Event Schedule: Held on Saturdays, Sundays, and holidays from November 3rd, 2021 to December 26th, 2021
・Event Times: ①10:30 a.m. ②1:00 p.m. ③3:00 p.m. (workshops last approximately one hour)
・Venue: Sweets Workshop Dream Kitchen
・Admission: 1,300 yen (including tax)
Await Christmas with an Adorable Advent Calendar!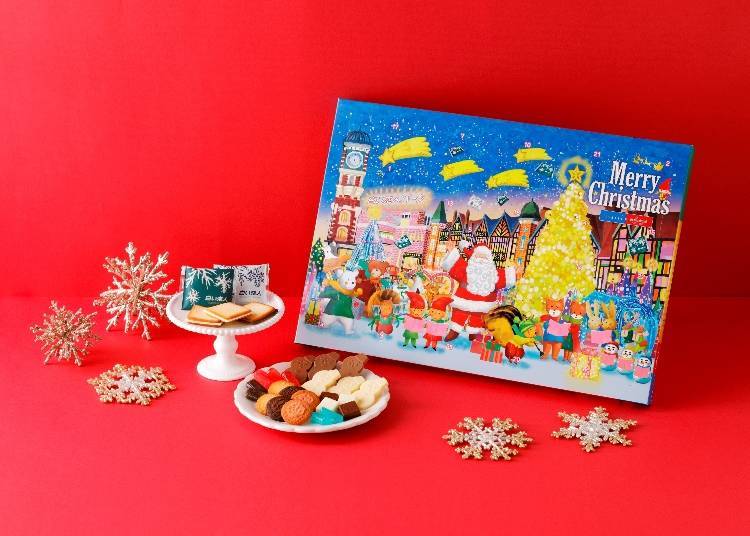 When visiting Shiroi Koibito Park, don't forget to take home a sweet treat! A great souvenir during the holiday season is the park's advent calendar. With the calendar starting from December 1st, you can count down the days until Christmas by opening each window and enjoying a delectable confection. Yesterday you enjoyed a Shiroi Koibito, today you had a cookie, what will the treat for tomorrow be? This is a gift where the Christmas excitement never ends!

Sold at: Shop PICCADILLY
Period: Monday, November 1st, 2021~Saturday, December 25th, 2021
Enjoy Unique Christmas Events!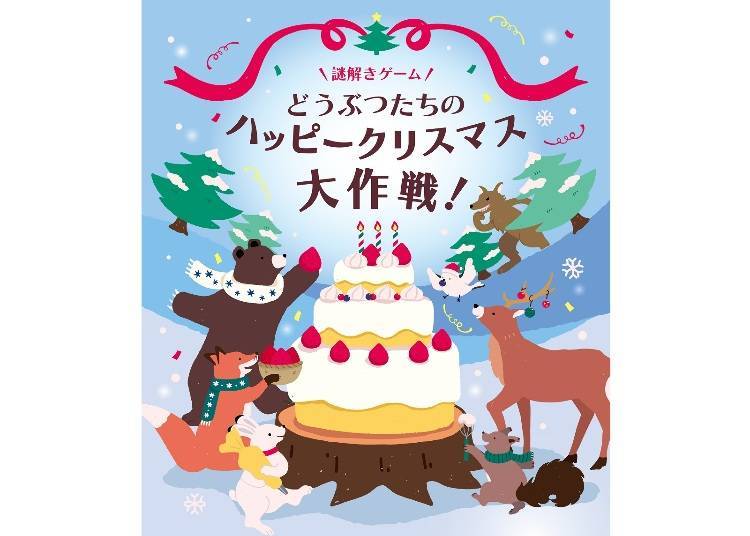 Moreover, at Shiroi Koibito Park, there are many Christmas events being held! Happy Christmas Mystery with Winter Animals is a fun mystery game made by a professional mystery planner. At this event, you must solve a mystery while helping Hokkaido's animals bake a cake. Additionally, Santa will travel from Finland to make an appearance at one of the Christmas events held in December! (Reservations are full.)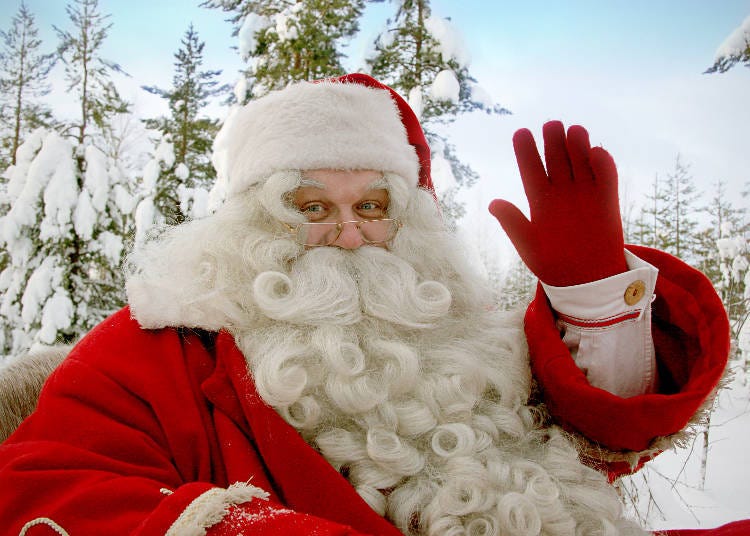 ■Mystery Game: A Christmas Mystery with Hokkaido's Adorable Animals
・Event Schedule: Monday, November 1, 2021 to Sunday, December 26, 2021
・Event Times: 10:00 a.m.~4:00 p.m.
・Reception: Ticket Center
・Participation Fee: 700 yen (including tax)*A separate entrance fee is required.
<Event Overview>
Shiroi Koibito Park: A White Christmas with Hokkaido's Adorable Animals
Period: From Monday November 1st, 2021 until Sunday, December 26th, 2021
Hours: 10:00 a.m.~5:00 p.m. (admission ends at 4:00 p.m.)
Source: PR TIMES
*The information found in this article is from November 2021. For updated information, please refer to the official website.
Written by: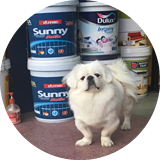 *This information is from the time of this article's publication.
*Prices and options mentioned are subject to change.
*Unless stated otherwise, all prices include tax.
Limited time offer: 10% discount coupons available now!