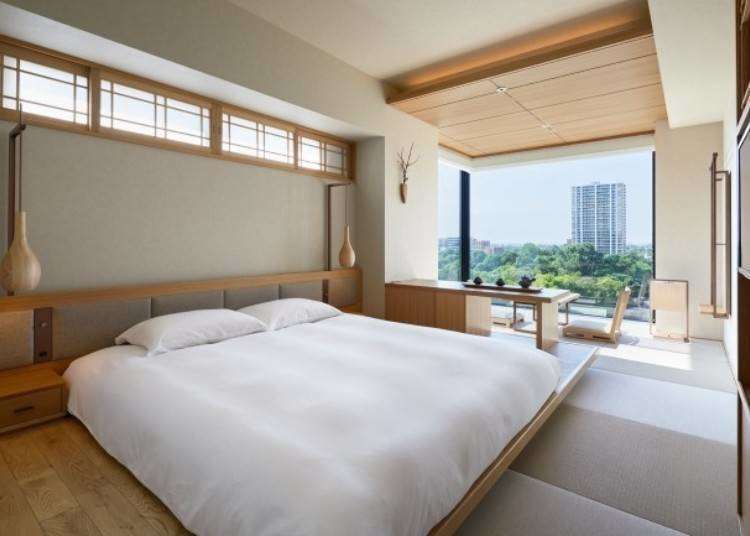 Sapporo is one of Japan's leading tourist cities in the snowy north. It's a great place to go to get the best of both worlds: the fun of the city and the tranquility of nature.

But to enjoy all of that, you'll need a place to stay! So today we're looking at five sleek hotels in Hokkaido that opened in summer 2020.

* Article information is as of the date published. Prices and contents are subject to change.
1. The Knot Sapporo: A huge city meets vast nature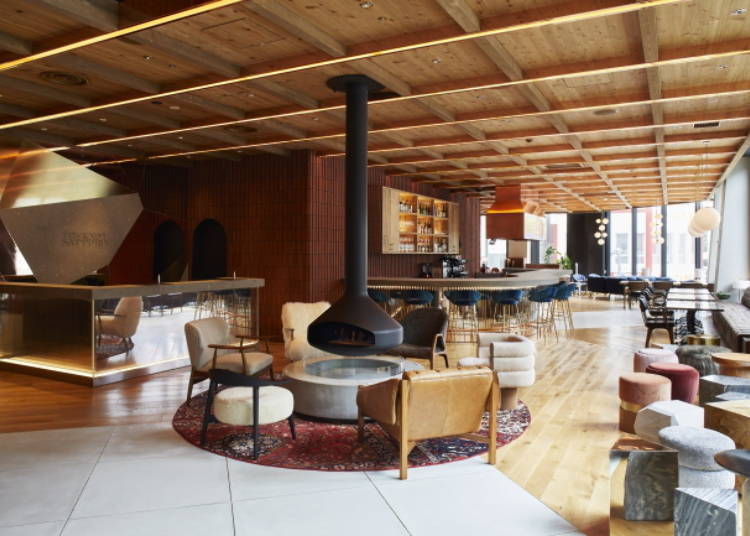 The Knot Sapporo is located on the site of the former Senshuan Main Shop.

Under the theme of "A huge city meets vast nature", the hotel's front reflects the organic form of nature by combining natural materials such as Donan cedar and Sapporo soft stone, with the contrast of inorganic materials such as brass, stainless steel, and copper plates.

The design is inspired by the environment of Sapporo where nature and city coexist side by side.

Relaxing guest room maintained to the highest standards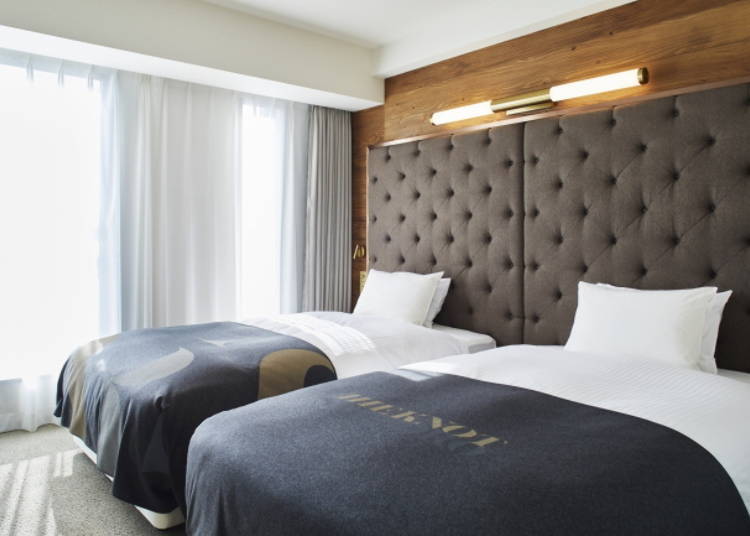 The Knot Sapporo has 140 rooms in total. They are mainly standard double and twin, which is the perfect size for a couple's holiday or even a business trip. The aesthetics create a pure and calming vibe, with lots of white and wooden touches. They also provide original blend coffee in the guest rooms.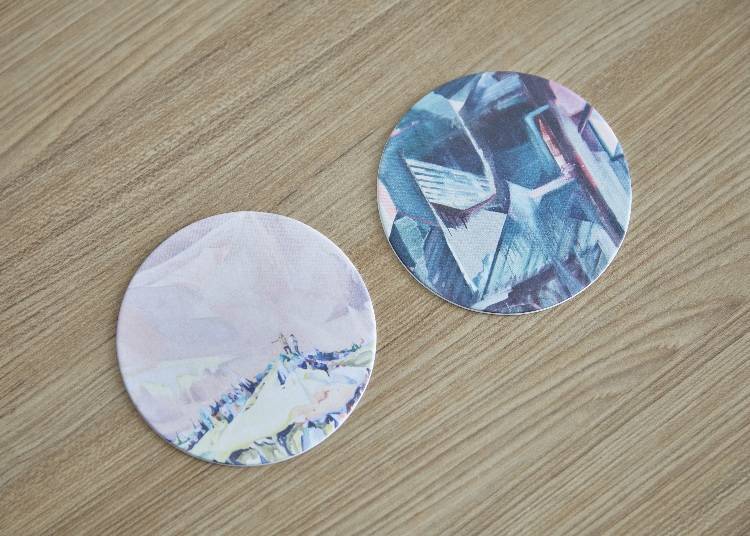 Hokkaido's Kuromatsunai spring water is famous for having the largest amount of calcium and magnesium in Japan, and this is something you can enjoy at The Knot Sapporo too.

Every detail is meticulously thought out, to the point that even the coasters even use designs by a located Hokkaido artist.
Coronavirus countermeasures
Upon arrival, customers are asked to take their temperature and disinfect their hands, and the staff take their temperature daily before coming in to work. As well as installation of various transparent shields such as at the front desk, the interior is regularly disinfected.
ザ ノット 札幌

Address

〒060-0063 3-16, 2 South 3 West, Chuo-ku, Sapporo-shi, Hokkaido

Nearest Station

Right next to Sapporo City Denukikoji Stop, about 5 minutes walk from Sapporo Municipal Subway Odori Station


Phone Number

011-200-5545

Vacancy search, reservation

from

4,200JPY

1room, 2adults

Check with our partner site as the latest rates, rate details, and guest room requirements may vary.
2. Hotel Forza Sapporo Station: A smart hotel for rest and relaxation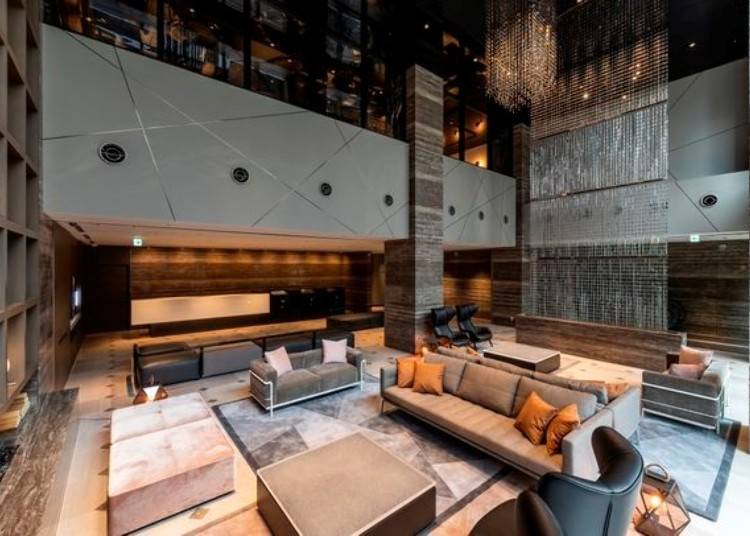 Hotel Forza is conveniently located right by Sapporo Station. The idea behind this particular hotel is to be a "smart hotel for rest and relaxation with everything you need", and just the right amount of luxury, too.

Although that may be a mouthful, this is certainly a hotel where you can relax and refresh your body and mind.

The interior has a distinctly Hokkaido feel to it, with materials made to look like snow and ice. There are also several types of designer Cassina sofas and tables in the lobby lounge to just take everything up a notch.

Rooms to reflect the snowy aesthetic of the north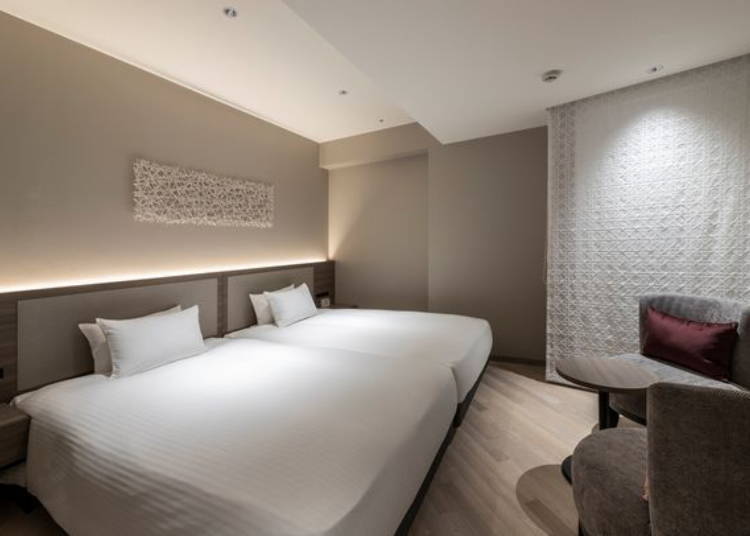 One of the most magical things about Hokkaido is its beautiful snowy scenery. Of course, if you make an entire room white, it would feel somewhat clinical, so it seems that to combat that, Hotel Forza has introduced a few warmer hues to make the snowy interior even more inviting.

There are 161 double rooms, 111 twin rooms and 32 triple rooms, all of which are non-smoking. In addition to regular broadcasting, the TV has functions such as in-house information and questionnaires, and has introduced a cast function that allows video applications on smartphones to be displayed on the TV screen.

Depending on the type of room, home cleaning machines, high-performance dryers, foot massagers, and various other relaxation products are in place.
Coronavirus countermeasures
At the front desk there is a transparent panel to prevent droplet infection, and a body temperature sensor to take temperatures as customers arrive. They pay particular attention to disinfection and sterilization, and especially the front counter, coin laundry and elevator buttons are sterilized hourly.
Hotel Forza Sapporo Ekimae

ホテルフォルツァ札幌駅前

Address

2 Chome-1-1 Kita 3 Jonishi, Chuo Ward, Sapporo, Hokkaido 060-0003

Nearest Station

About 4 minutes on foot from JR Sapporo Station South Exit, about 2 minutes on foot from Exit 24 of Sapporo Subway Station


Phone Number

011-222-3555
3. Quintessa Hotel Sapporo Susukino: Step into a silver-white world
Quintessa's second Sapporo branch, the Quintessa Hotel Sapporo Susukino, is conveniently located near Sapporo's nightlife center. And as nature lovers will attest, it is also in a prime spot just a 6-minute walk to Nakajima Park, which has been certified as one of the "100 Best City Parks in Japan."

When you step into the hotel from the hustle and bustle, you are engulfed by a world of white silver. You will be greeted in the lobby, which expresses the beauty of Hokkaido's winter scenery and the glitter of snow and ice. Sofas and tables are unified in pure white as if they were covered with snow. This is not your ordinary hotel!

Rooms reflecting Hokkaido's nature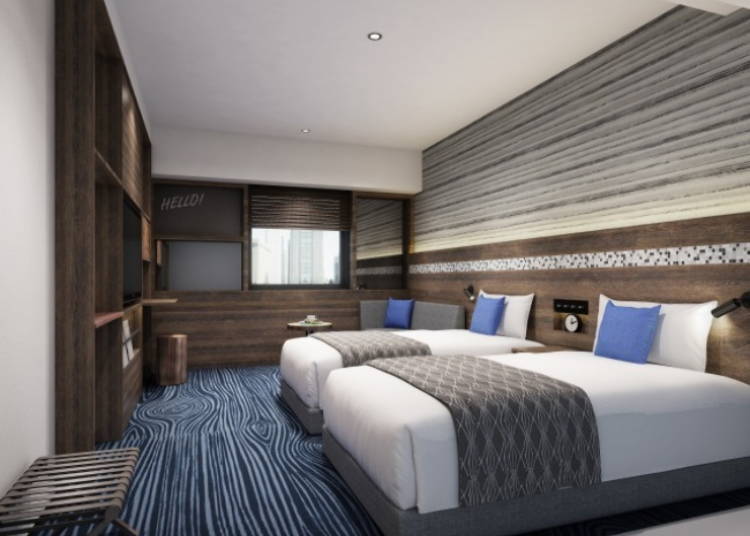 Playfulness has been combined with comfort, with floor carpets that resemble the sea and rivers, and walls and furniture that have a color scheme resembling wood and earth.

Quintessa Hotel Sapporo Susukino has 155 guest rooms in total, from standard double to the "universal rooms". Each room is equipped with individual air conditioning, and plenty of amenities are provided
Coronavirus countermeasures
Taking advantage of having a cleaning company as a group company, measures against the coronavirus are being carefully implemented, such as regular disinfection of all guest rooms.
Quintessa Hotel Sapporo Susukino

クインテッサホテル札幌すすきの

Address

〒064-0806 4-6-1, 2 Minamijojo Nishi, Chuo-ku, Sapporo-shi, Hokkaido

Nearest Station

5 minutes walk from Susukino station on the Namboku subway line


Phone Number

011-512-1334

Vacancy search, reservation

from

4,661JPY

1room, 2adults

Check with our partner site as the latest rates, rate details, and guest room requirements may vary.
4. Theatel Sapporo Susukino: Next-generation capsule hotel combining comfort & entertainment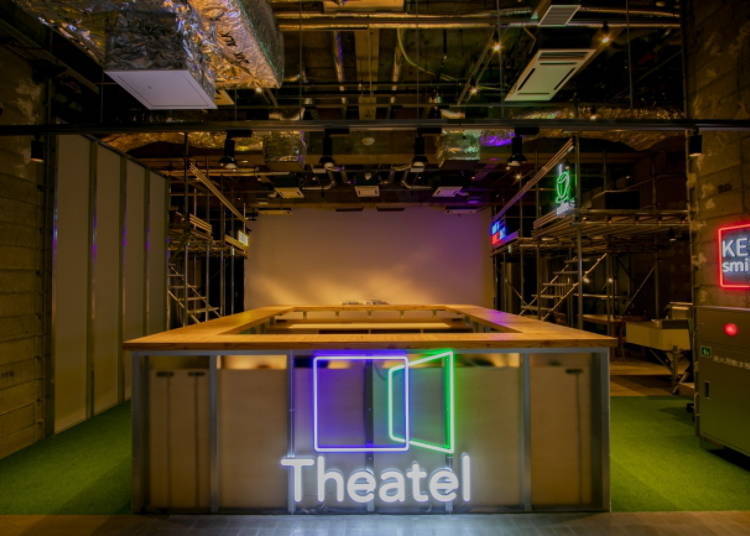 After converting one floor of the restaurant building "F45", the smart capsule hotel system Catel Sapporo Susukino has made its debut on the new hotels in Hokkaido scene.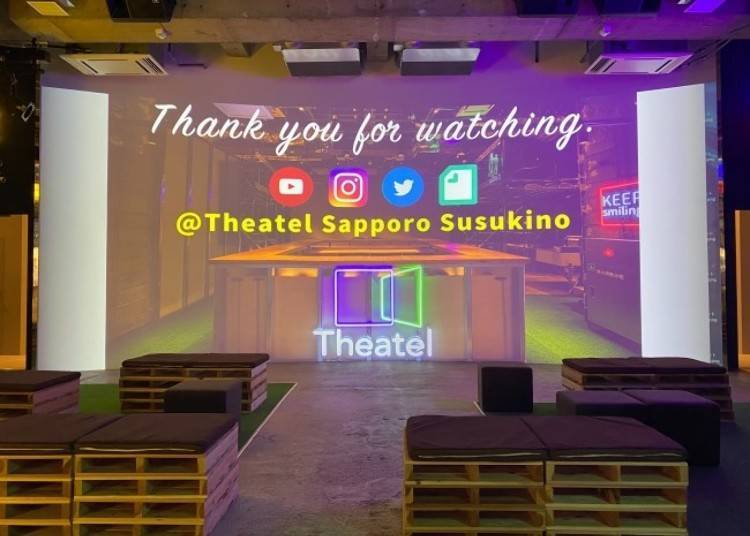 A huge screen measuring 3m by 8m is installed in the center of the main floor, and it can be used for various purposes such as watching sports, watching movies, company training and even yoga classes. They even plan to collaborate with the Sapporo International Short Film Festival by providing content and event planning.

Capsule room or double bed? Take your pick!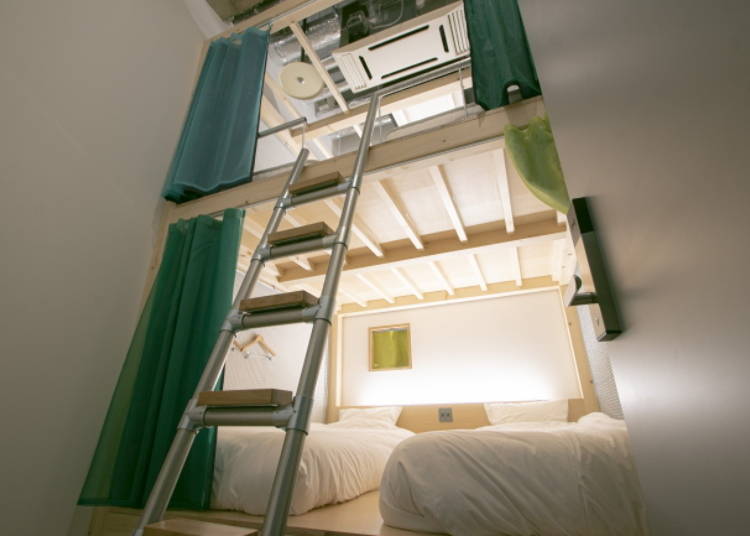 There are 36 capsule rooms with a height of about 2m and 5 private rooms with private projectors. The lounge and bedroom are soundproofed, so you can rest comfortably.

In addition to the "women-only area," the capsule room also has "double-bed rooms." This one is great for a variety of needs, from traveling alone to business trips or even as a couple.

There is also a washroom that is of course clean and comfortable to use. Each section also has a hairdryer.
Coronavirus countermeasures
Be sure to wear a mask and disinfect your hands at check-in before taking your temperature. They are also asking for a signature for checking coronavirus.They will also reduce the number of people who can participate in events.
シアテル札幌すすきの

Address

Minami 4jo Nishi5-8, Sapporo-shi Chuo-ku, Hokkaido

Nearest Station

3-minute walk from Exit 2 of Susukino Station on the Namboku Subway Line, 7-minute walk from Odori Station on the Tozai/Toho/Nanboku Subway Lines


Phone Number

011-211-1236
5. ONSEN RYOKAN Yuen Sapporo: Where tradition meets modernity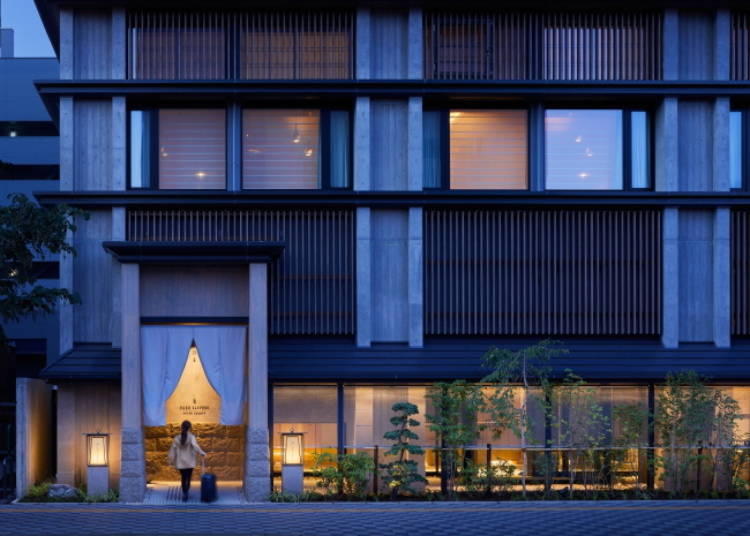 ONSEN RYOKAN Yuen Sapporo is a new type of inn that caters to the changing world by reevaluating the traditional ideas of style. The design concept is "Kitaguni Tabiyado" or "A Northern Stay".

The climate and culture of Hokkaido are well incorporated in this hotel, such as with the use of oak wood from the island and soft stone from Sapporo for key items.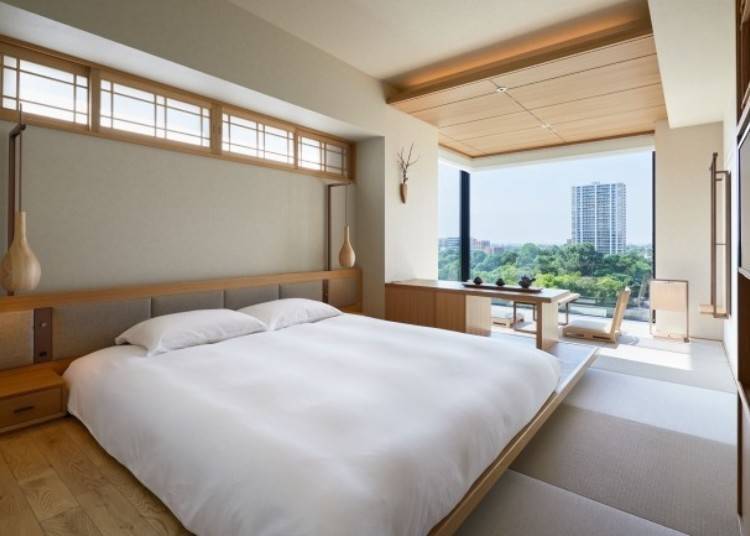 The feeling and location of the room have been carefully considered, such as the rooms where you can enjoy the green scenery of Hokkaido University Botanical Gardens and the mountains, or the cozy rooms that are full of sunlight.

The floor plan is about 20 square meters to about 40 square meters, ensuring a spacious room that can be used even with the standard rooms.

Large onsen with hot spring open-air bath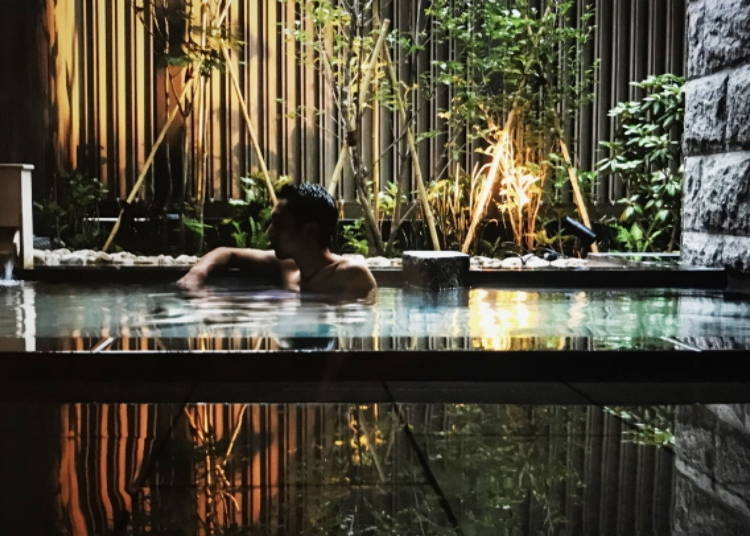 The large public bath for guests is an open-air outdoor bath where you can immerse yourself in the hot springs from the source of Karurus Onsen in Noboribetsu City, Hokkaido.

In addition to indoor baths, outdoor baths, and saunas, ONSEN RYOKAN Yuen Sapporo also has facilities such as Komori hot springs with controlled illumination and lighting baths. It is an inn where you might just forget the world for a moment.
Coronavirus countermeasures
ONSEN RYOKAN Yuen Sapporo, in accordance with the "New Hokkaido Style" safety declaration, is thoroughly implementing appropriate infection prevention measures such as hygiene management including hand washing and sanitizing, diligent disinfection of the interior, and social distancing.
ONSEN RYOKAN 由縁 札幌

Address

〒060-0001 Hokkaido, Sapporo, Chuo Ward, Kita 1 Jonishi, 7 Chome−6

Phone Number

011-271-1126

About 8 minutes on foot from Odori Subway Station, about 13 minutes on foot from JR Sapporo Station/Sapporo Subway Station, about 10 minutes on foot from Nishi 11-chome Station

Vacancy search, reservation

from

15,000JPY

1room, 2adults

Check with our partner site as the latest rates, rate details, and guest room requirements may vary.
Each of these five hotels in Hokkaido is unique!
The five hotels in Hokkaido introduced this time are full of individuality that makes use of the uniqueness of Japan's northern island, and all of them are something you want to stay at least once.

You can enjoy Sapporo all year round, so you can discover different advantages by staggering the seasons. Why not choose a hotel depending on the theme and location of your trip and stay overnight at all?

Text by:Masakazu
Translation by: Cassandra Lord

*The above article is based on information from August 2020.
*This information is from the time of this article's publication.
*Prices and options mentioned are subject to change.
*Unless stated otherwise, all prices include tax.