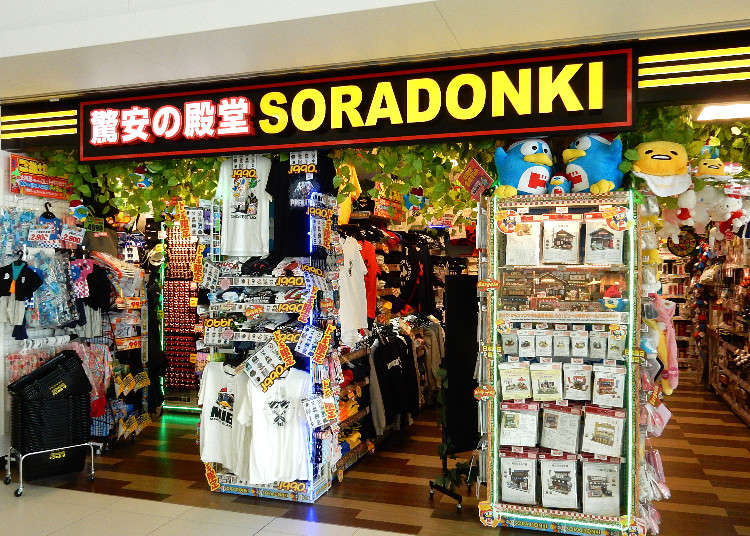 When you hear the name 'Don Quixote' in Japan, you will most likely picture Japan's largest discount store chain. Soradonki, the airport location of the chain, recently opened its second branch on the international departure floor of the New Chitose Airport on August 30, 2019.

This branch boasts an area of up to three times larger than that of its Haneda Airport counterpart, with items upon items lining the store, offering an overwhelming variety of goods including snacks and drinks, souvenirs, medicines, and even clothing. Because it is located on the international floor, Soradonki is perfect for inbound travelers.

Let's take a look at some of the most popular items amongst traveling visiting from overseas.
Soradonki: Huge Selection of Items for Inbound Travelers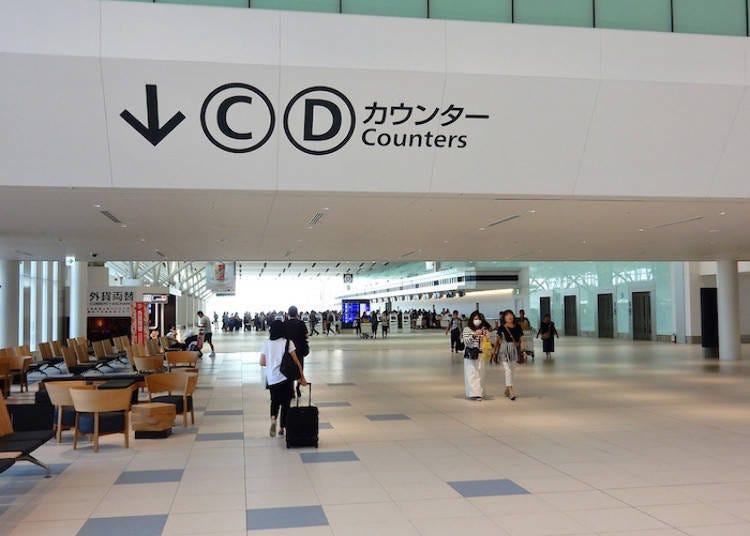 Located in Areas C and D of the international flights zone on the third floor is the newly opened Soradonki. Opposite from the departures counter heading to Asian countries such as South Korea, China, as well as Hawaii, this section boasts the most international atmosphere of the entire airport.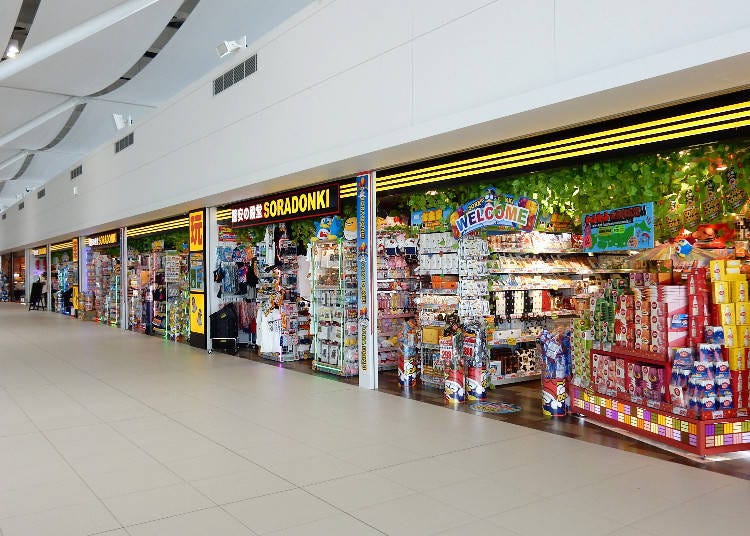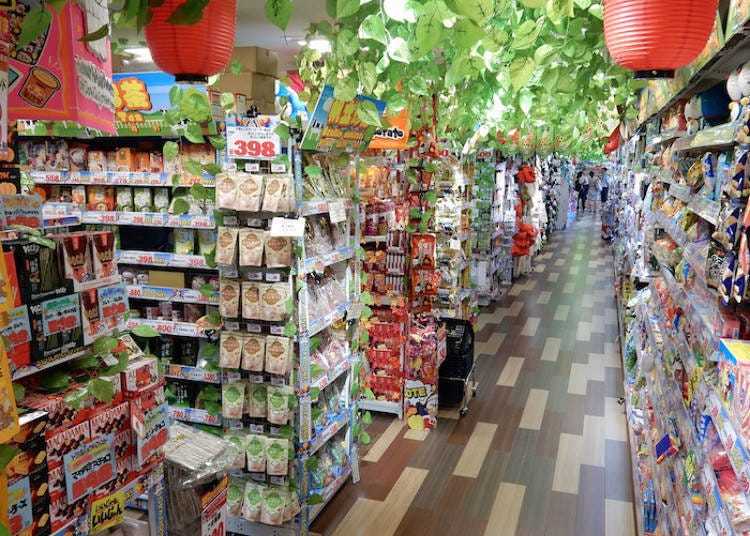 Because of this, you can find all sorts of travel necessities such as electrical outlet converters and medicine. There is a line-up of items highlighting the top-selling products amongst foreign travelers called the "Best of Donki."

An airport shop with an extraordinary area space of about 340 square meters, you can find an assortment of about 10,000 items.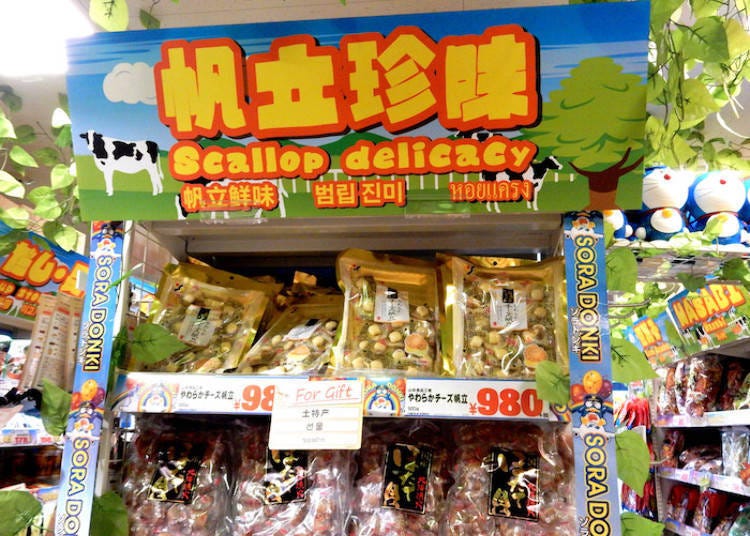 The product categories and popular item corners are displayed in Japanese, English, Chinese, Korean, and Thai, making it easy and convenient for just about any customer to find what they need without getting lost amongst the overflowing assortment of goodies.

If you do have trouble finding what you want, reach out to a Soradonki staff member. Many employees here speak other languages including Chinese and English, and there is even an iPad interpreter app to assist with detailed explanations.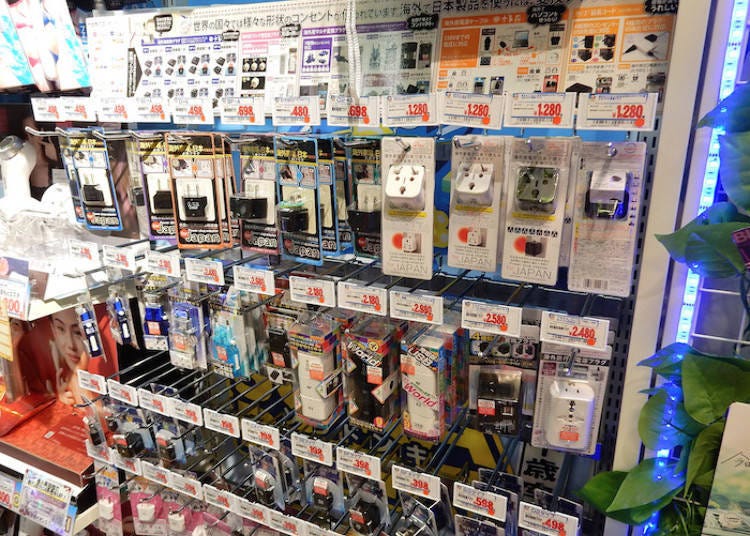 In addition to travel essentials, there are a ton of other items available at Sora-Donki, including specialty souvenirs, Hokkaido goods, and even appliances such as electric rice cookers. Who knew you could find so much variety while shopping in an airport, of all places!?
Top Selling Cosmetics at Soradonki: Color Contacts!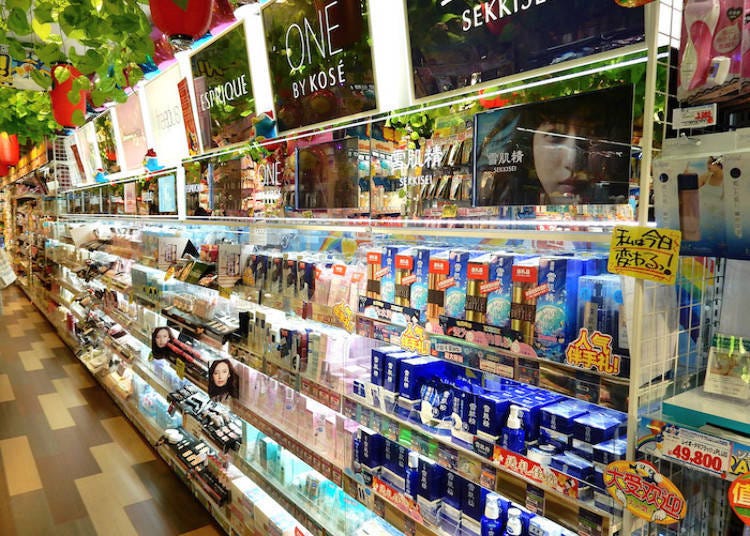 We got the Soradonki staff to reveal to us their top three recommended items for inbound travelers, and the first on their list was: cosmetics! They offer a wide variety of products, from the basics to special care items, including point makeup, makeup sets, and perfume.

Prices range from reasonable to counseling cosmetics on the more expensive side. Purchase your favorite makeup for yourself, or bring some back as souvenirs for your friends.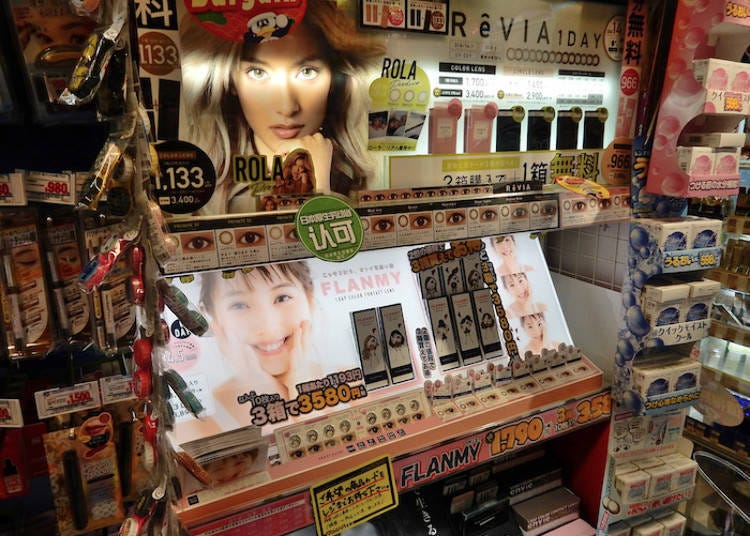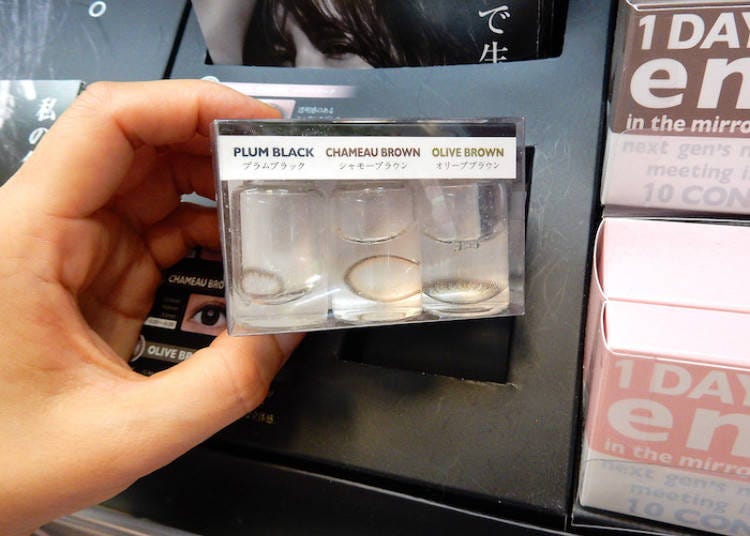 One of the most popular corners of the cosmetics section is the color contacts corner. Who would have thought you could find color contacts at the airport!?

The secret of this section's popularity lies in its high quality and affordable prices. There are also many color variations available, including items featured by popular Japanese talent icons, with prices ranging from 1,000 to 4,000 yen. Stylish yet convenient, it is easy to see why the makeup section alone makes this store so popular!
The Perfect Souvenir! Tons of Hokkaido Goods at Sora-Donki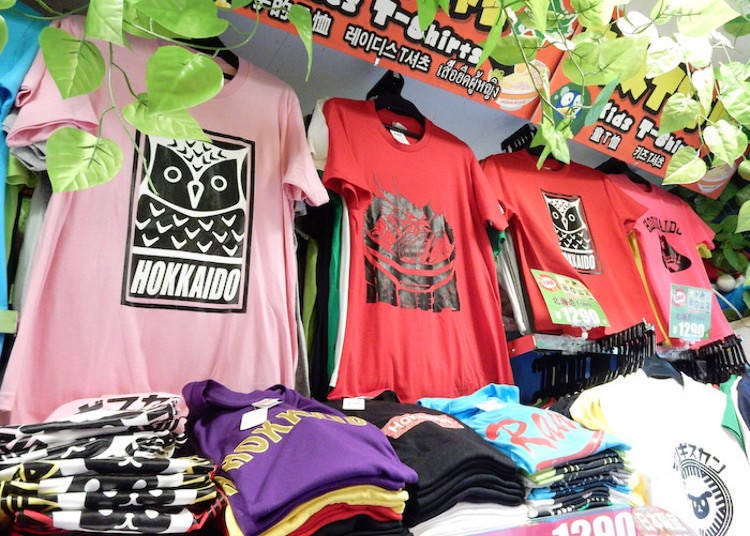 Other great souvenir ideas are, of course, those that show where you have traveled, such as these printed tees. There are plenty of other goods around the store sporting the symbols and characters of Hokkaido as well. This corner is particular attention-grabbing to inbound travelers.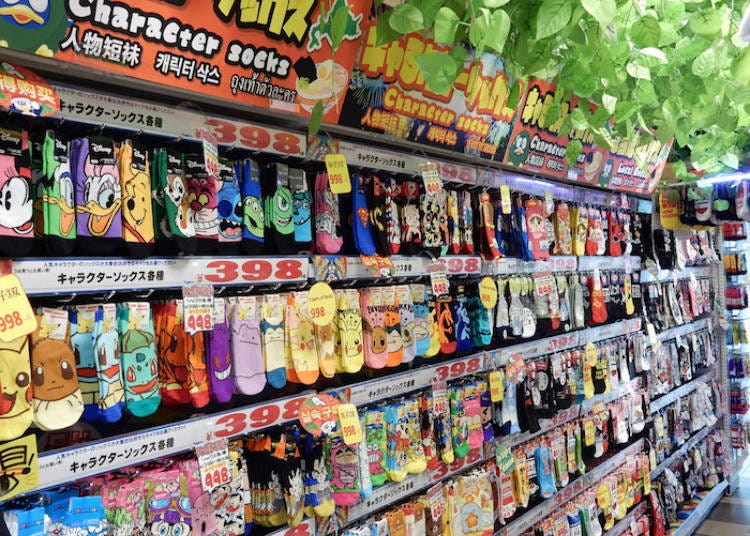 The amount of different designs is enough to make your head spin, with clothing items from t-shirts, hats, and socks decorated with images of your favorite popular anime characters, and other Hokkaido imagery such as fish and bears.

Many of these items are also available in children's sizes, with affordable prices that range from as low as a few hundred yen to about 3,000 yen. Some of these items, such as tote bags with designs and logos, are popular with the locals, as well.
Surprisingly Popular Variety Delicacies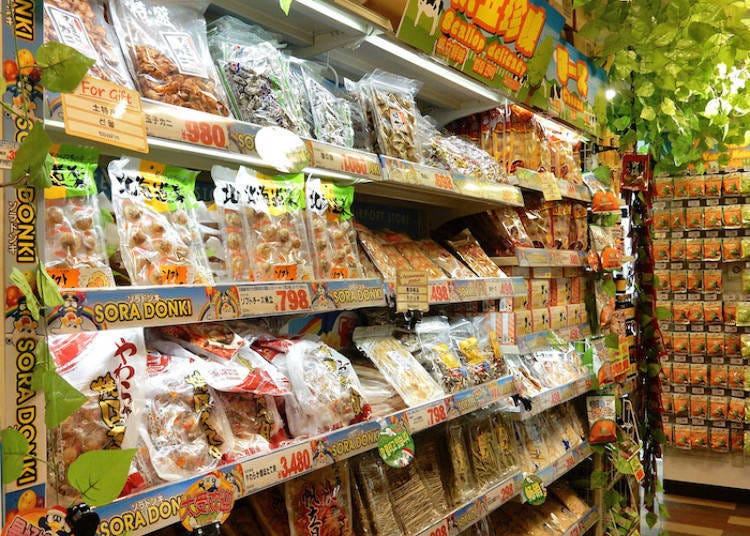 Some of the most popular items for tourists visiting Japan, especially from other Asian countries, are the "delicacy" products. Items such as the smoked scallops and oshaburi dried kelp are surprisingly popular sake snacks. It is not uncommon for visitors from the Greater China Region, where dried fish snacks have become a big part of the culture, to purchase these in bulk, in as many as five to ten bags at once! Because most of these items are individually packaged, they make great souvenirs and are also suitable snacks to enjoy mid-flight.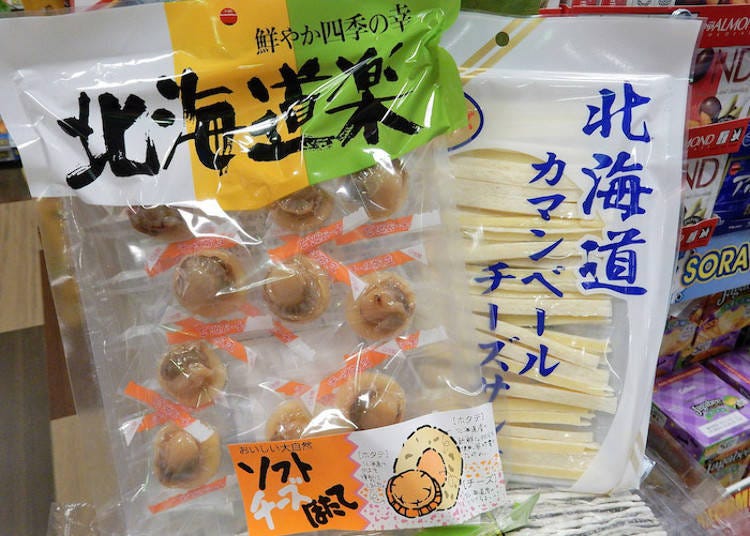 Amongst the most recommended items here are the delicacies from Hokkaido. Made with Hokkaido-produced ingredients, you can enjoy the taste of some of the region's most popular seafood and dairy snacks. The Hokkaido goods corner is located right next to the Special Items section, and offers plenty of snacks and sweets.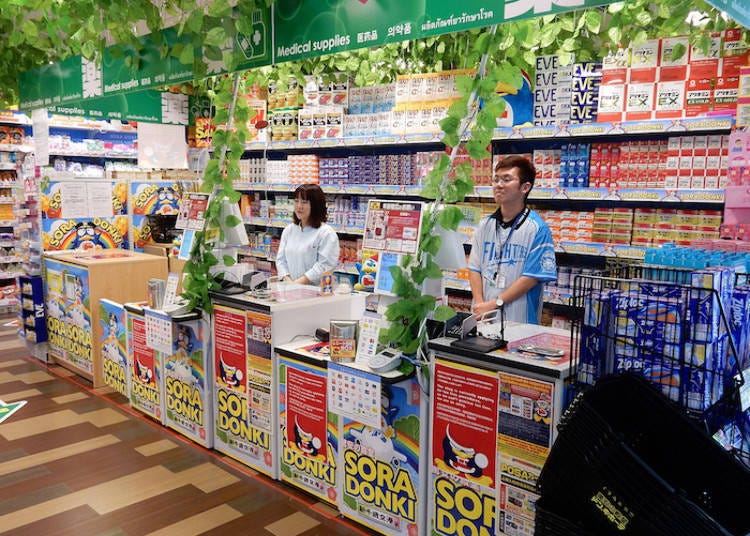 This shop is a great spot to visit at any time, whether right after your arrival or just before your flight home. It is perfect for last-minute souvenir shopping, or just to pick up memories of your travels for yourself. With such a wide range of items available, you are sure to find a wide range of ways to enjoy a shopping trip here.
SORADONKI SHIN-CHITOSE AIRPORT

ソラドンキ 新千歳空港店

Address

New Chitose AirPort International terminal 3F, 987-22, Bibi, Chitose Shi, Hokkaido 066-0012

Phone Number

0123-40-2101

Hours: Same as Shin-Chitose Airport's International Terminal
Regular Holidays: None
Text by: Minanokotobasha
*This information is from the time of this article's publication.
*Prices and options mentioned are subject to change.
*Unless stated otherwise, all prices include tax.
Search for International flights