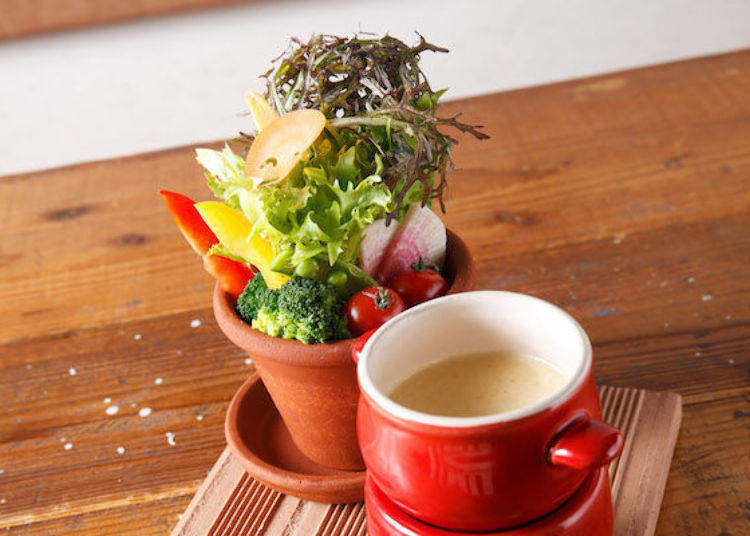 One of the best nightspots in Hokkaido by far is Susukino in Sapporo. It's known for a huge variety of entertainment and nightlife, it's hard to know where to begin!

So, we checked out three popular Susukino restaurants in the area (with girl's trips specifically in mind), and we were pretty surprised by what we found!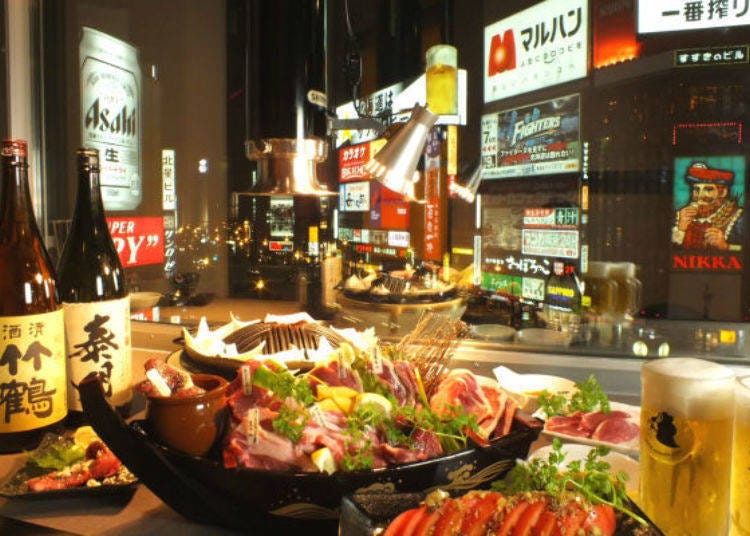 (Photo: Jingisukan by night)
"Susukino at night" is the typical tourist attraction for visitors to Sapporo, but, do you know where Susukino Sapporo is located? Susukino is not really the name of a place and there is no such-and-such address for Susukino.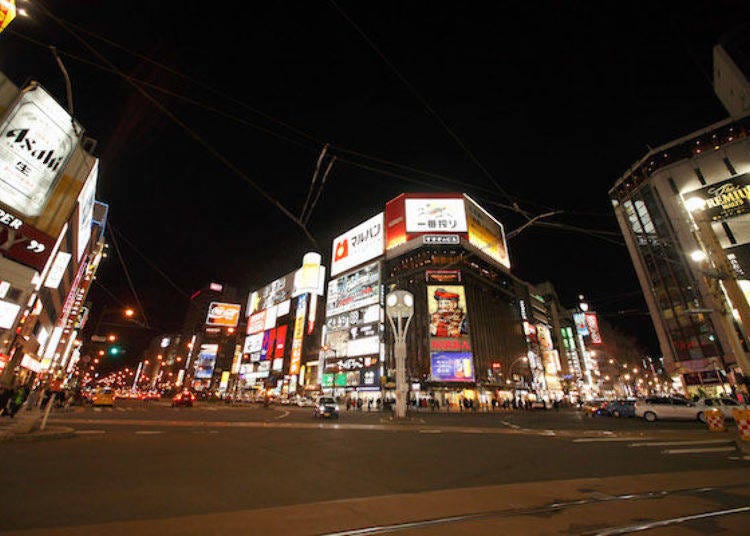 The Susukino intersection along National Highway 36 that symbolizes Susukino
Although it is not clearly designated, Susukino Sapporo refers to the area on the south side of the National Highway 36 going north and south and running between West 2-chome and West 6-chome going east and west. More recently, it has come to also refer to the South 3-jo-Dori area on the north side of Highway 36, extending to Tanuki-koji.
1. Yozora-no Jingisukan Susukino: When you come to Sapporo you have to try Jingisukan!
The first Susukino restaurant we recommend is within walking distance of the Susukino Station on the Namboku subway line. From inside the restaurant, you can gaze down on the Susukino intersection through the large windows of the Yozora-no Jingisukan Susukino.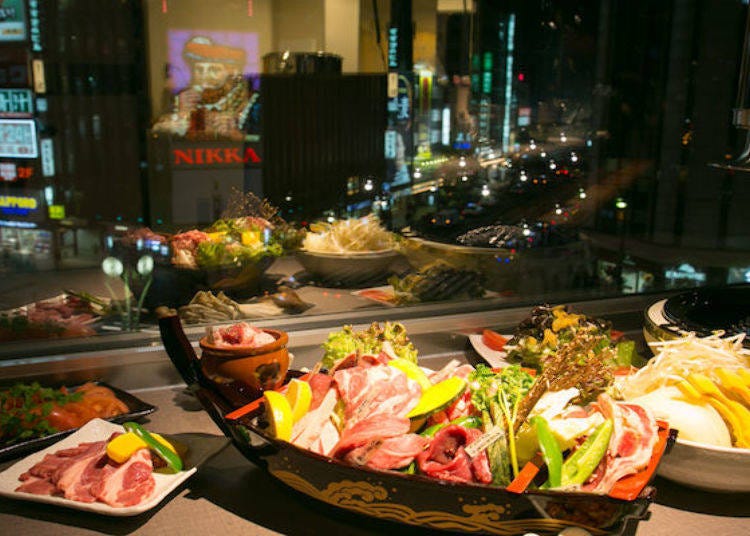 The Susukino Sapporo intersection below (Photo: Yozora-no Jingisukan Susukino)
Low seating and counter areas
You will want to eat Jingisukan (a kind of Japanese BBQ with chunks of lamb) when you go to Sapporo! But if you are worried about your clothes and bag ending up smelling like meat you don't have to worry. There are ducts above each grill that suck up all the smoke as the meat is cooked.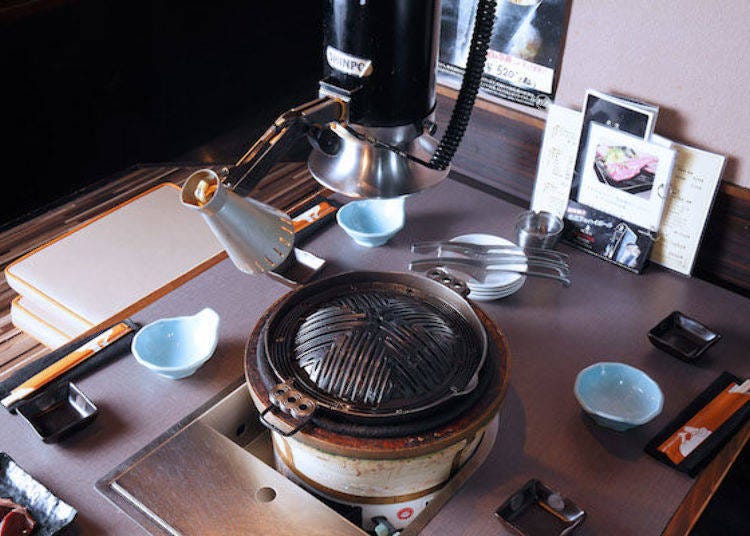 Large duct above the Jingisukan grill. The light in the upper left lights up the table area
The raised-floor seating area and seats have spaces to store coats and bags to protect them from smoke.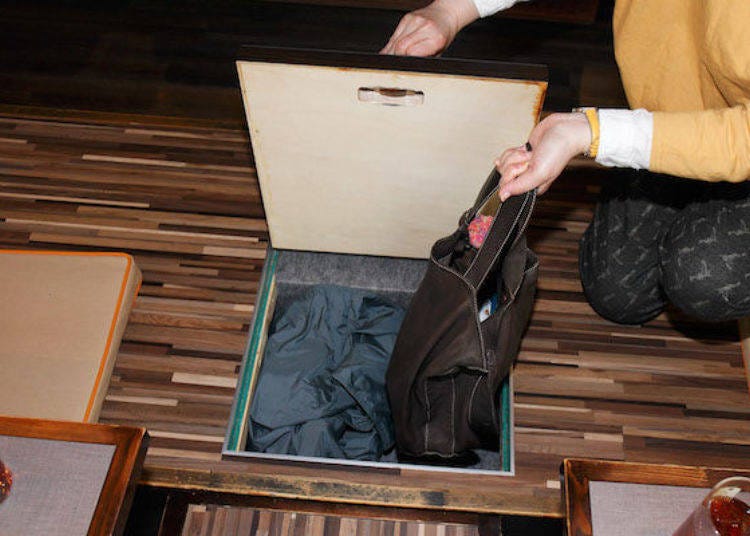 Floor storage space on the raised floor seating section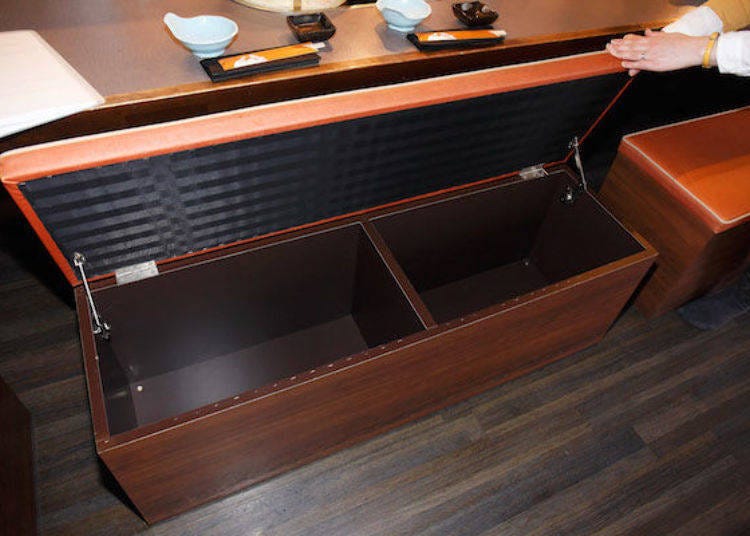 Counter benches also have storage spaces in them
We recommend the "Yozojin Set" of original flavors the shop is proud of. It consists of Hokkaido ham, Australian lamb, Australian mutton roast, and finally salt-rubbed Jingisukan.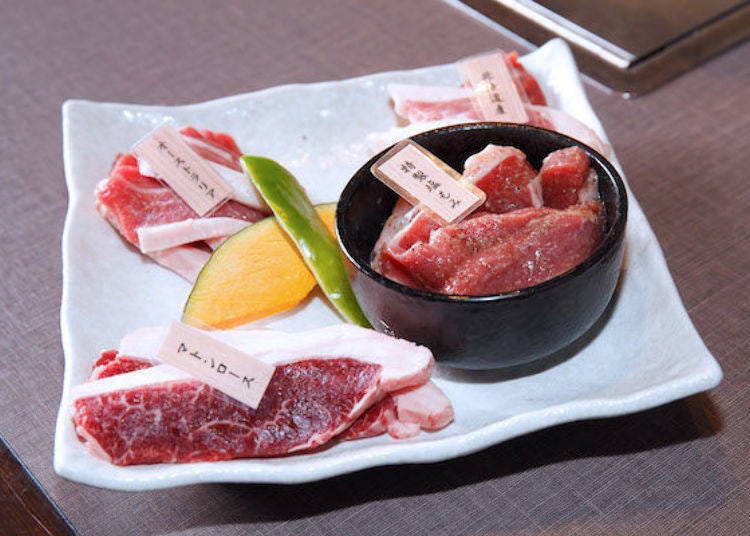 Yozojin Set (200 grams total weight; 2,500 yen)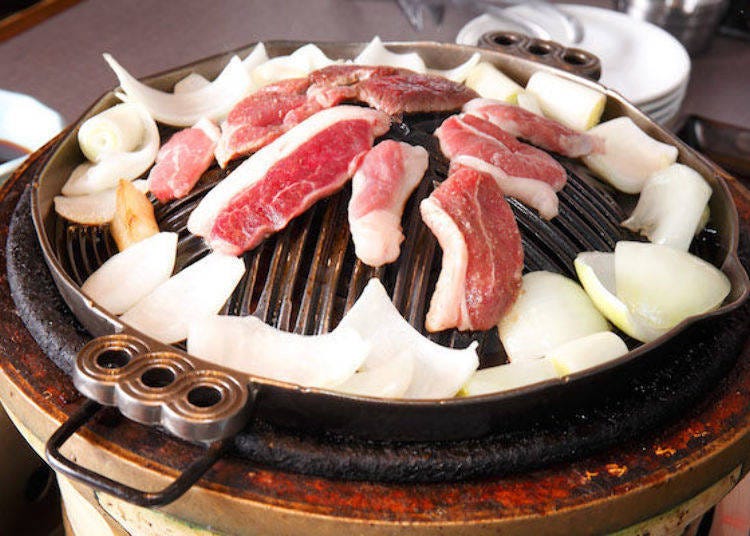 When you actually compare the tastes, you can recognize the difference in flavor according to where the meat comes from. The Australian mutton roast and Australian lamb have that sweet flavor unique to mutton while the Hokkaido ham has a lighter, clean taste. The lamb was the most tender of the three.

The full flavor of the salt-rubbed Jingisukan was enhanced by black pepper.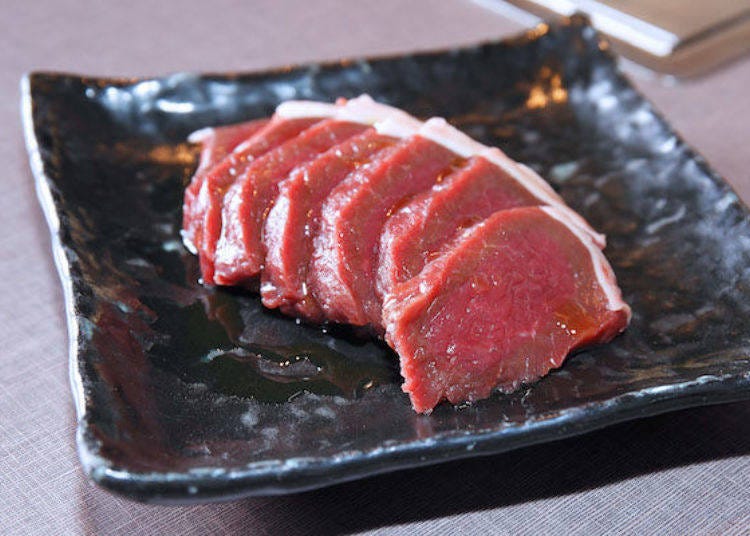 Yezo deer venison from southern Hokkaido (880 yen)
The Yezo deer venison from southern Hokkaido is also very popular. It has a flavor representative of Hokkaido, which we also enjoyed.

Yezo deer venison has very little fat and is mostly red meat. It has a wild flavor different from mutton and a bit firmer texture as well.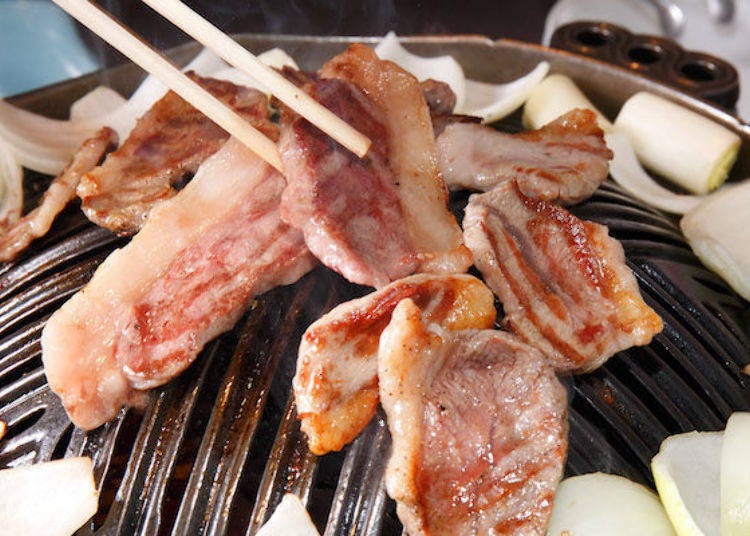 Discover which flavors you like best
Vegetables are an integral part of Jingisukan, and the best onions and green onions grown on contracted farms in the Naganuma Town area of Hokkaido are used. They have a sweeter flavor and absorb the grease from the meat, increasing their character many fold. And you can all-you-can-eat for a set price.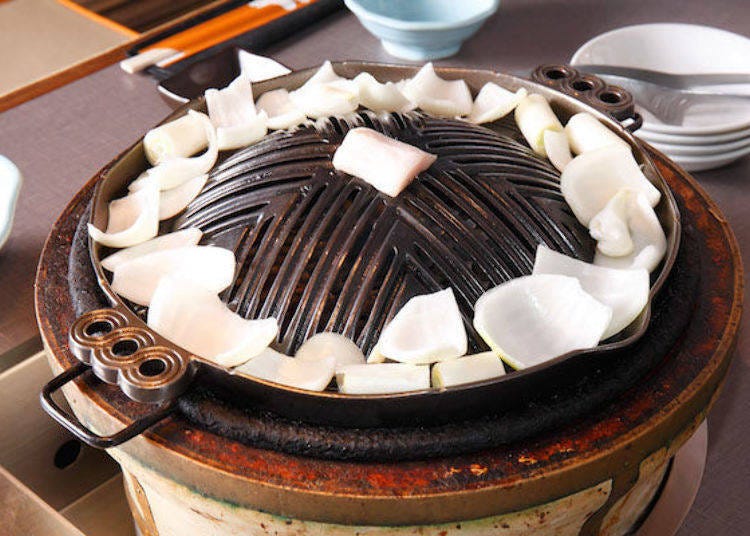 Set price (110 yen per person) for all you can eat onions and green onions!
The shop makes its own sauces. The soy sauce one has a fruity taste while the miso sauce one is spicy. There is also a rock salt mixed with four types of herbs including oregano.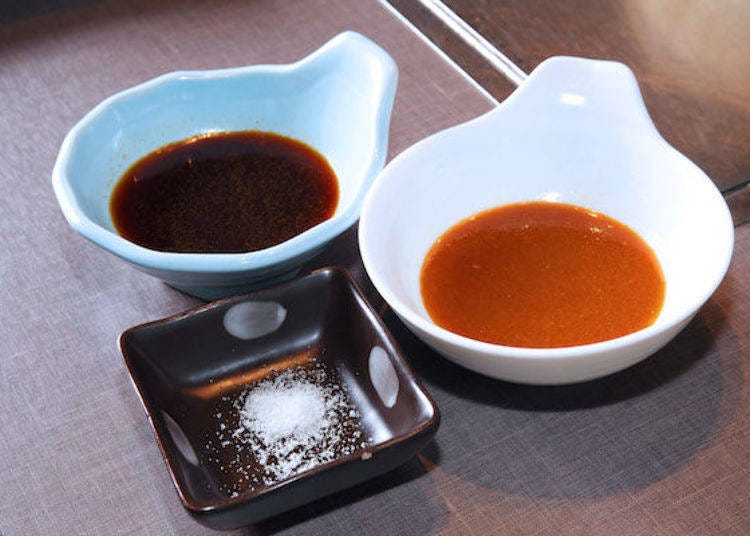 The same meat can be flavored in three different ways. Try each and see which you like best.
Yozora-no Jingisukan Susukino

夜空のジンギスカン すすきの交差点前

Address

〒064-0804 北海道札幌市中央区南4条西4 恵愛ビル5階/Keiai Bld.5F, 4, Minami4-jonishi, Chuo-ku Sapporo-shi, Hokkaido, 064-0804, Japan

Phone Number

011-200-8929

Hours: 5:00 p.m. ~ 1:00 a.m. the next day (last order 12:30 a.m.)
Closed: December 31 ~ January 1
2. Hokkaido Robata Igokochi: Enjoy delectable seafood cuisine!
The next place we recommend is just a 5-minute walk from Odori Station or Susukino Station on the Namboku subway line. This is where you will find the Hokkaido Robata pub, a place where ladies can comfortably enjoy themselves and eat delicious seafood!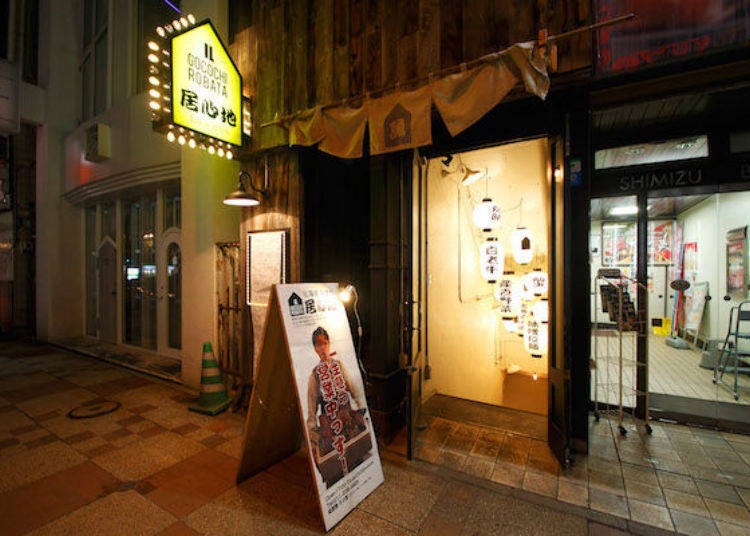 The shop faces west on the road running north and south on Tanuki-koji between 4-chome and 5-chome
When you enter this Susukino restaurant, the atmosphere is not what you would expect in a robata (open hearth) place, but more like that of a café. The menu is loaded with dishes made using Hokkaido products ranging from appetizers to desserts. The otoshi (mandatory appetizer) is 324 yen per person.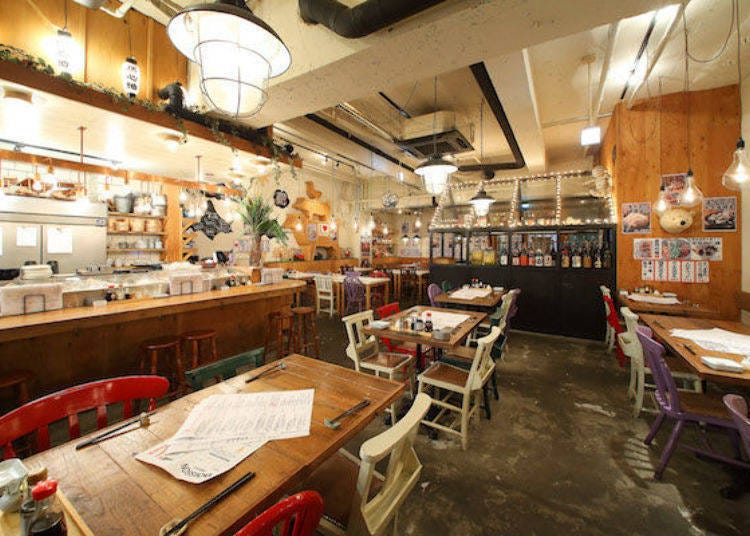 The first dish we recommend is the Meibutsu Kaidan Sashimi Nanashu Mori (Famous Stairway Combination of 7 Types of Sashimi). As the name suggests, each of the steps on the stairs of the serving board holds a different type of sashimi. The selections vary according to the season. Between May and June, these typically include surf clam, scallops, and squid.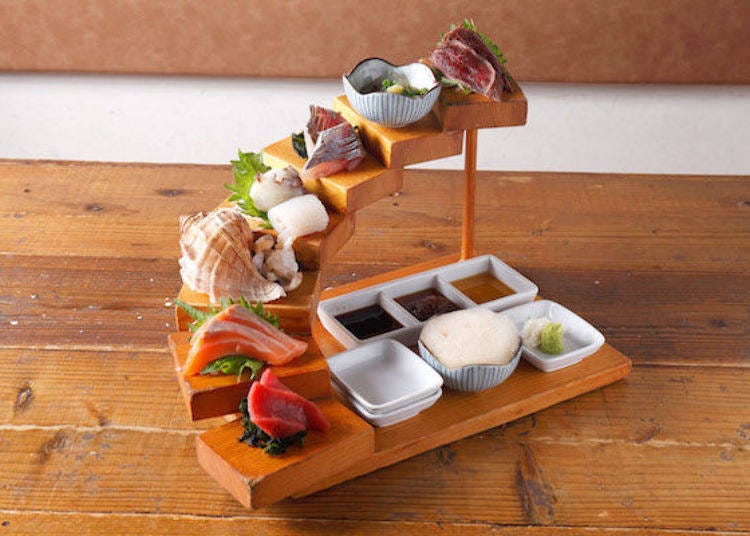 The Meibutsu Kaidan Sashimi Nanashu Mori (For two, 2,116 yen)
The day we visited seared Yezo venison from Shiranuka was on the top step. It is not a fish, but still a famous Hokkaido delicacy. Usually, the deer are hunted after the snow melts between April and June.

Going down from the venison, there is white fish from Akkeshi, herring from Otaru, fresh octopus from Wakkanai, whelk from Erimo, salmon from the nearby sea, and tuna.

The sauces in the rectangular dish are from the left a spicy, black pepper soy sauce, a sweet, onion soy sauce, and pure sesame oil and salt. The sauces are arranged to match the sashimi from the bottom to the third step up from the bottom in that order.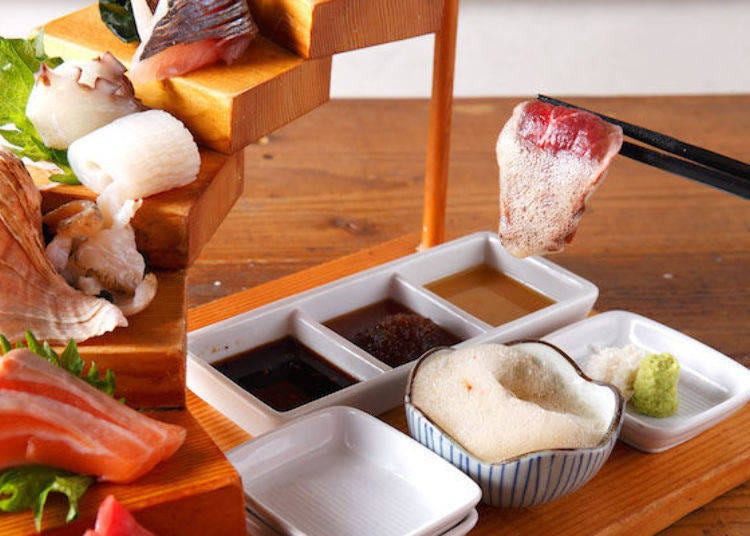 The whipped ponzu (bitter orange juice and vinegar) sauce in front of the three other sauces is for the Yezo venison and gives it a mellower flavor that also brings out its gamey succulence.

The next famous dish we recommend is the "Posei-don" seafood bowl. When you order it, lively music is played in the restaurant, and one of the staff wearing a red jacket suddenly appears out of nowhere.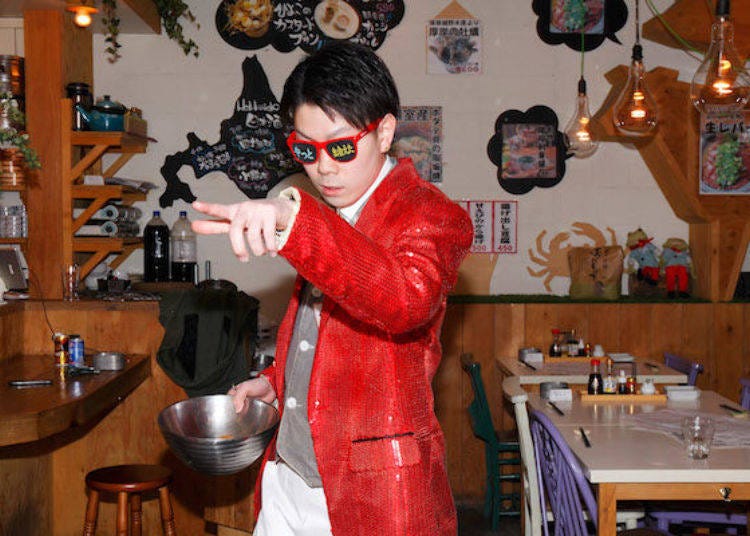 "So, we finally meet!" says the high-spirited waiter carrying the bowl with the seafood in it
To the chants of "Wasshoi!" by all the restaurant staff, the salmon roe is added to the top of the rice.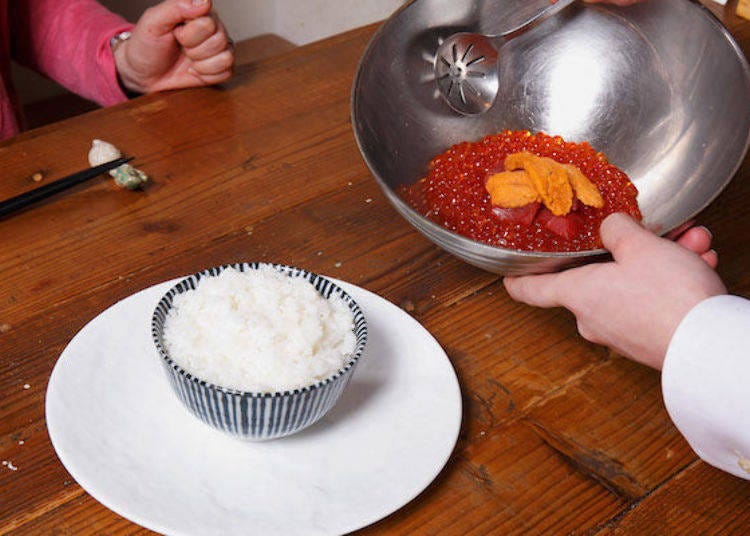 OK, here we go!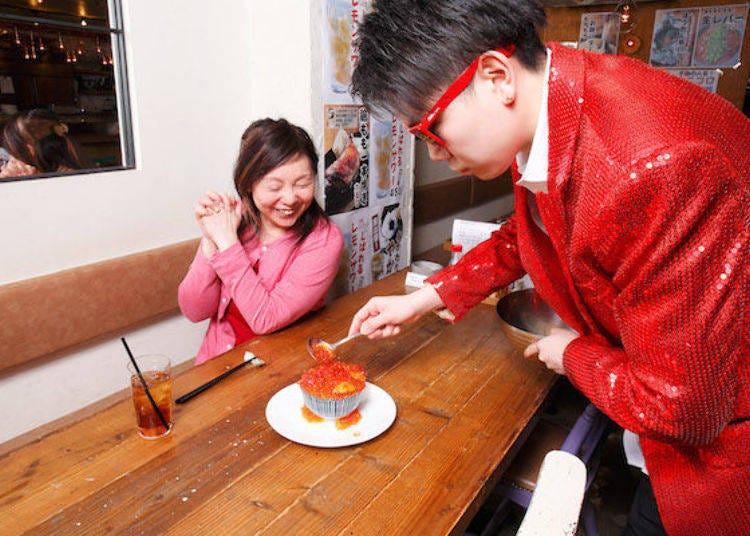 "Wasshoi! Wasshoi!" Unfortunately the photo doesn't convey the excitement of the moment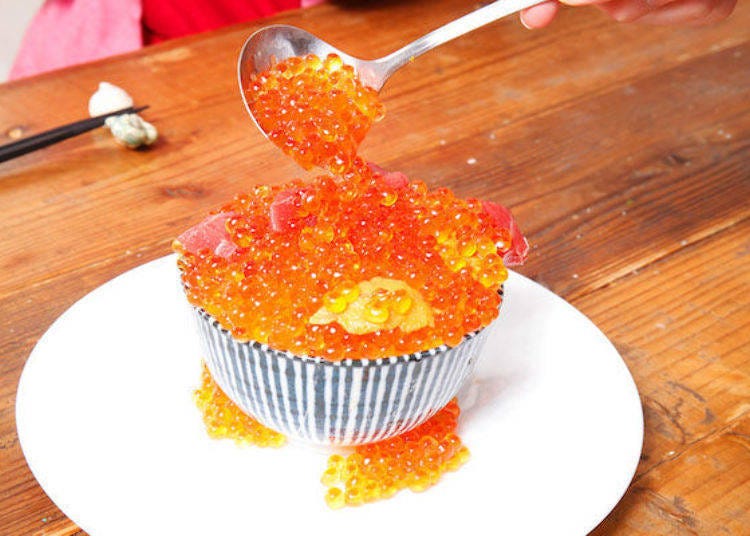 The serving is definitely not stingy!
The ingredients, salmon roe, sea urchin, salmon, and tuna, are all products of Hokkaido and delightfully delicious!
The famous Posei-don (2,160 yen)
Another unique item on the menu is the Fuwafuwa Kuriimu Tofu no Hiyayako (chilled fluffy creamed tofu) made with Hokkaido soy milk and bittern that have been whipped into a creamy texture.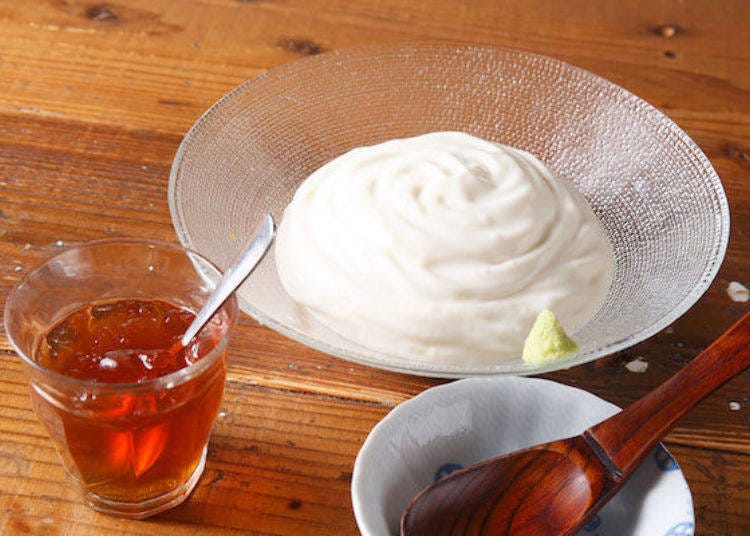 Fuwafuwa Kuriimu Tofu no Hiyayako (734 yen)
A gelée made with a Japanese-flavored broth is spooned on top, and then a shot of soup stock soy sauce is sprayed on top to bring out the whole flavor of the dish.
Spraying on soy sauce. I wish I had this at home
It looks like soft ice cream, but the full flavor of the tofu infuses your mouth in the first bite. This is a new and novel way to enjoy cold tofu.

The Organic Bagna Cauda is made with lots of Hokkaido vegetables and is served in small flower pot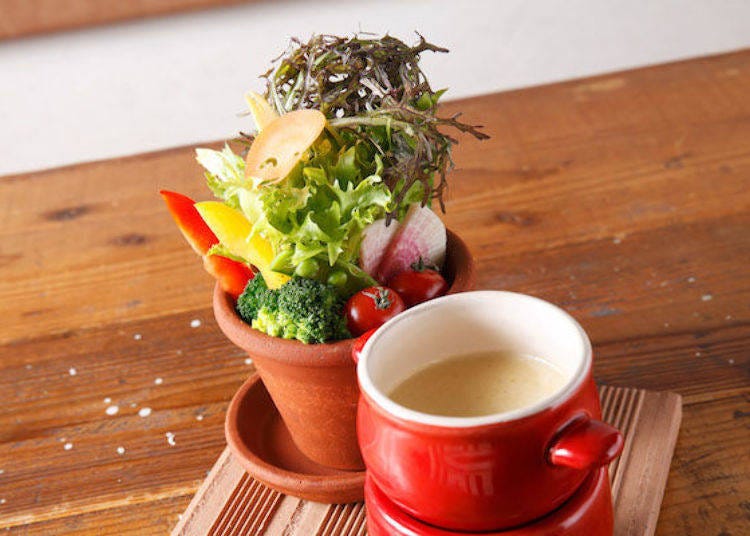 Organic Bagna Cauda (950 yen)
The "soil" beneath these vegetables is made of bread crumbs, olive oil and anchovies that have been mixed and roasted. Of course it is deliciously edible!

The food is not only delicious but displayed in a very attractive way. Here you can enjoy the flavors of Hokkaido in a comfortable and entertaining setting.
北海道ろばた 居心地

Address

〒060-0062 北海道札幌市中央区南2条西4-10-2 清水ビル地下1階/Simizu Bld.B1F, 4-10-2, Minami2-jonishi, Chuo-ku Sapporo-shi, Hokkaido, 060-0062, Japan

Phone Number

011-206-9828

Hours: 5:00 p.m. ~ 1:00 a.m. the next day (last order: midnight)
Closed: Open daily
3. Bar WADURO: Detoxify yourself by drinking "aesthetic cocktails"!
The last place we wish to recommend is a bar we found that women feel comfortable going to. It is located close to the Hosui Susukino Station on the Toho subway line. This is Bar WADURO, situated on the first floor of the building facing the street.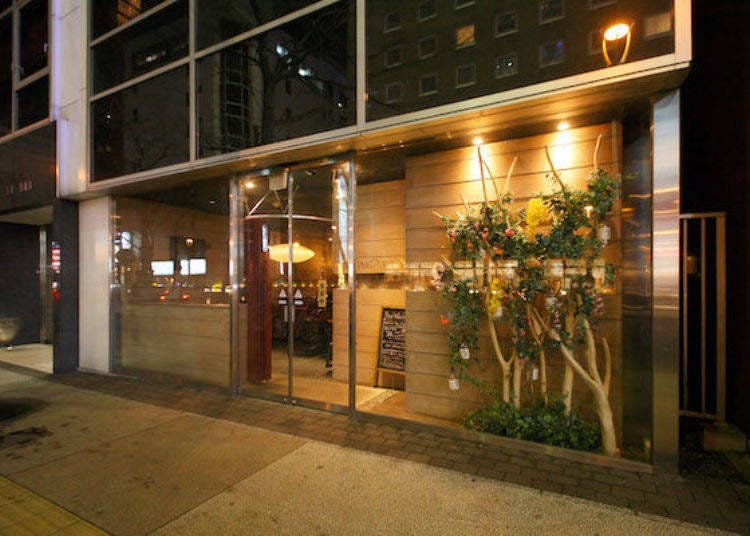 The comfortable atmosphere of Bar WADURO can be seen through the large glass windows
There is a table charge of 500 yen per person. The interior has a modern Japanese style with lighting from lanterns giving it a soft, harmonious mood. You can sit either at the counter or at tables. This is a place where a group of ladies can comfortably sit and enjoy a pleasant time together.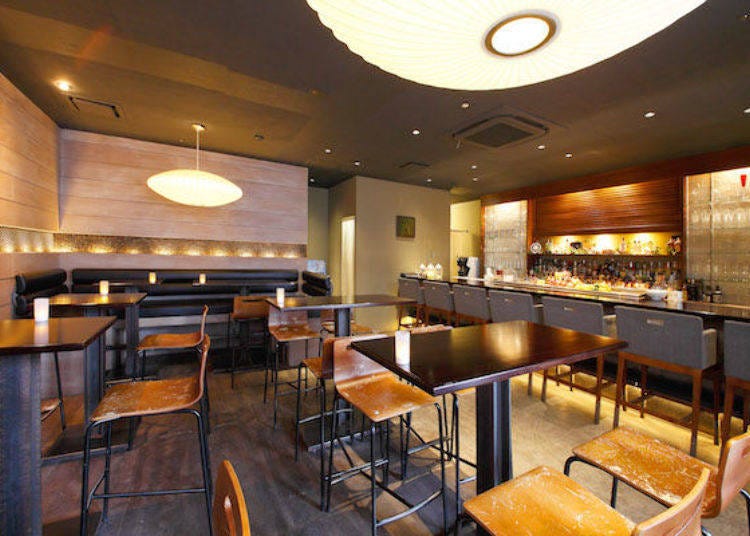 The modern interior with its high table and chairs
The woman bartender further adds to the relaxed, easygoing mood.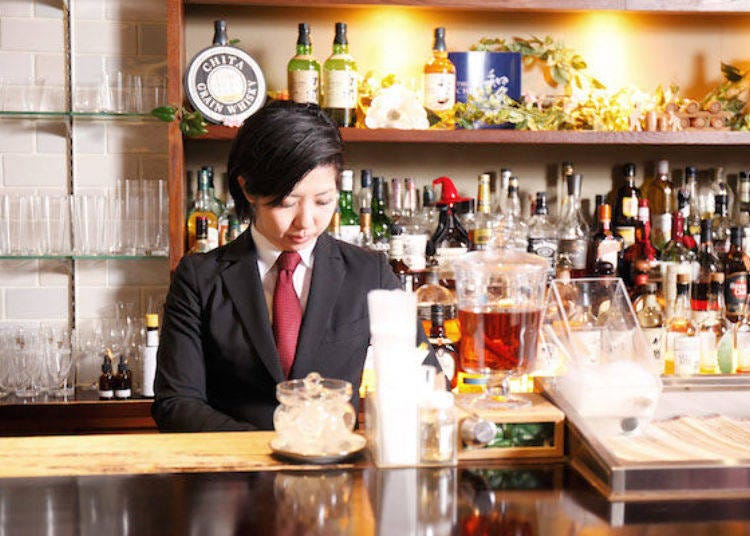 The only female bartender looks very professional!
The bar has a large selection of beverages, but what draws the most attention are the "aesthetic cocktails you can drink," which are touted to "clean you from the inside." Made with seasonal vegetables, fruit, herbs, and spices, there are a dozen or more types to choose from for your enjoyment.
The Dosan Komatsuna Salty Dog made with Hokkaido ingredients is a refreshing drink that matches the bitterness of grapefruit with komatsuna, Japanese mustard spinach, which gives it its soft, green color. It has a top layer of foam made from natural salt taken from the sea, carrying the drink on an overall look of being a flower kissed by waves.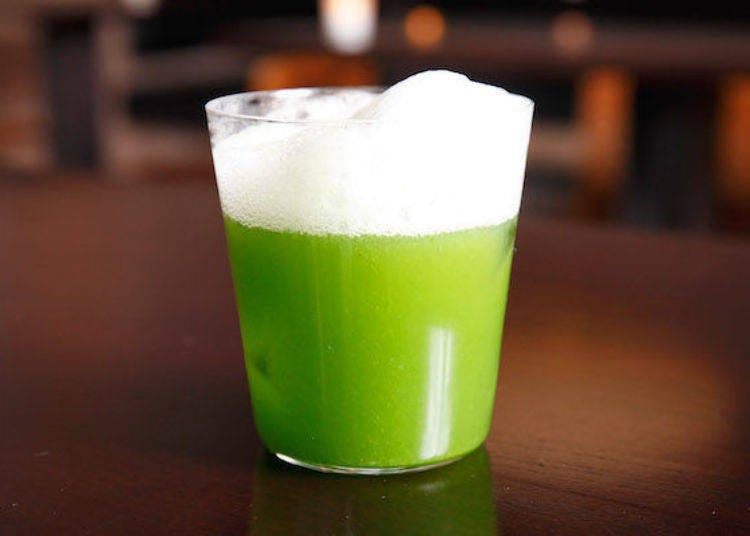 The Dosan Komatsuna Salty Dog (1,300 yen)
The next cocktail is recommended for ladies who like fruit. The Honeysuckle Gelato is a frozen cocktail made with Hokkaido haskap berries that perfectly balances sweet and bitter flavors. This beautiful red chilled cocktail is perfect for a summer day.
Honeysuckle Gelato (1,400 yen)
The original Peach Purée Bellini is especially popular with the ladies. Made with sparkling wine it is slightly slushy and has a sweet fruity flavor that is sure to please.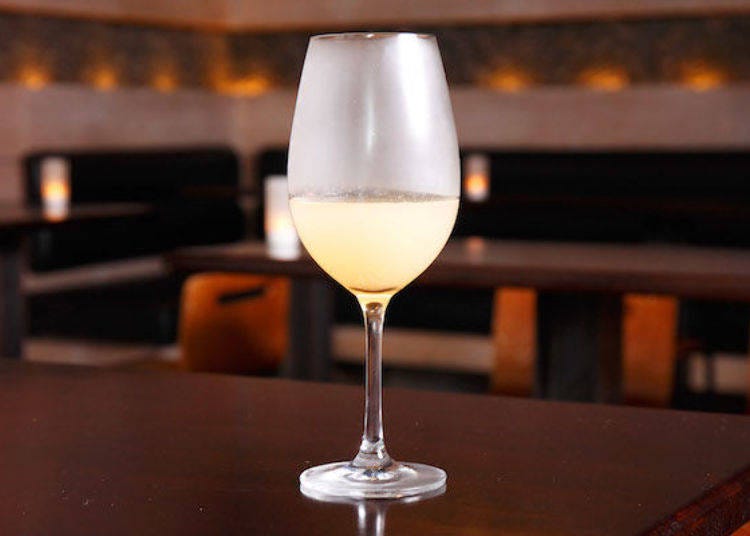 Original Peach Purée Bellini (1,500 yen)
Often one can be a bit nervous going to a new bar, but the relaxed atmosphere here and attention shown by the staff will immediately allay any fears you might have. It is a perfect place to relax and recover from the fatigue of travel.
Bar WADURO

Address

〒064-0804 北海道札幌市中央区南4条西2-14-2 セントラルS4ビル1階/CentralS4 Bld.1F, 2-14-2, Minami4-jonishi, Chuo-ku Sapporo-shi, Hokkaido, 064-0804, Japan

Phone Number

011-231-0101

Hours: 5:00 p.m. ~ 2:30 a.m. the next day (last order 2:00 a.m.)
Closed: Open daily (varies according to season)
These three places are recommended for ladies traveling together. They are perfect places for enjoying the food and drink unique to Hokkaido. Sweets are the ideal way to end a day, so if you are so inclined, then we recommend a night-time parfait. There are many ways to spend delightful nights in Sapporo, so please visit when you have the chance!

* All prices mentioned in the article include tax

Written by: Fumi
Or reserve a table now at these other fine Susukino restaurants!
Museigen 100 Shu Tabenomihodai Susukino Koshitsuizakaya Kuranoiori

無制限×100種食べ飲み放題 すすきの個室居酒屋 蔵之庵

Address

Hoshi Building 6F,2-7-5, Minami four Jo Nishi, Chuo-ku, Sapporo-shi, Hokkaido, 064-0804


Nearest Station

Hosui Susukino Station (Toho Line)

*This information is from the time of this article's publication.
*Prices and options mentioned are subject to change.
*Unless stated otherwise, all prices include tax.