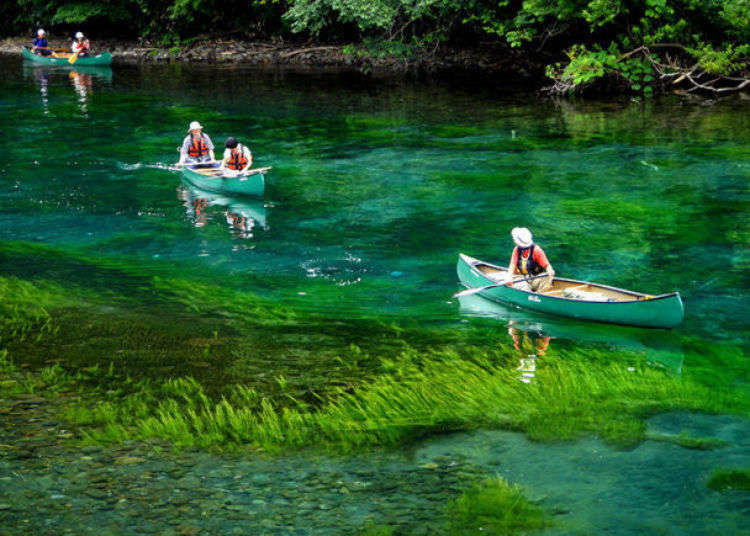 Many tourists fly in to New Chitose Airport, which is known as Hokkaido's gateway to the sky. Near the airport, there are various attractive locations such as beautiful gardens and an outlet mall for shopping items other than gifts.

We will be going over sightseeing spots where you can go directly from the airport. We recommend stopping by while you wait for your departure flight!
Getting to sightseeing spots near New Chitose Airport
To access areas near the airport, you can take the JR train, bus, or rental car. Depending on the location, they offer free shuttle buses. However, we recommend renting a car and enjoying the view as you travel. There are rental car offices in the airport, and they also offer a ride to your vehicle.
1. Chitose Outlet Mall Rera: Hokkaido's Largest Outlet Mall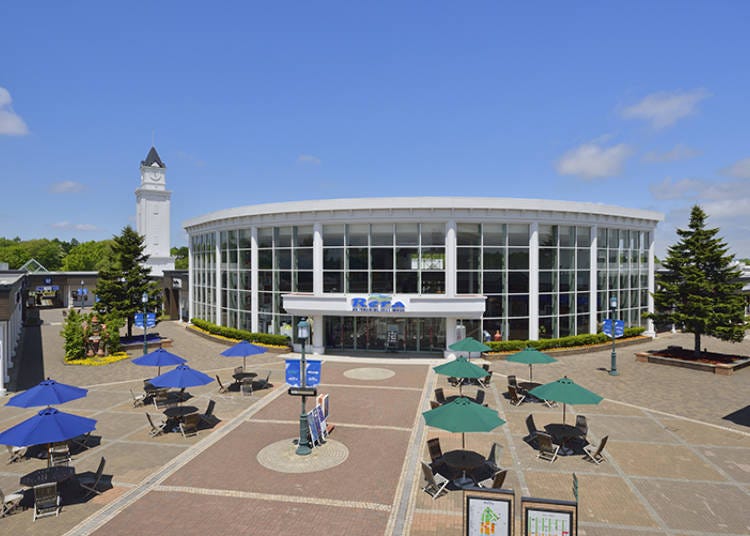 With a total space about 112,000 square meters, there are over 100 shops
You can reach Chitose Outlet Mall Rera in about 10 minutes with the free shuttle bus from New Chitose Airport, and about a 3-minute walk from JR Minami-Chitose Station. There is also a bus that goes directly to the mall from JR Sapporo Station North Exit (800 yen for adults). If you get on the bus you can receive a 500 yen voucher for the mall.

The semi-outdoor shopping mall feels more like a huge amusement park, you can also take your pet along with you (some shops may not allow pets).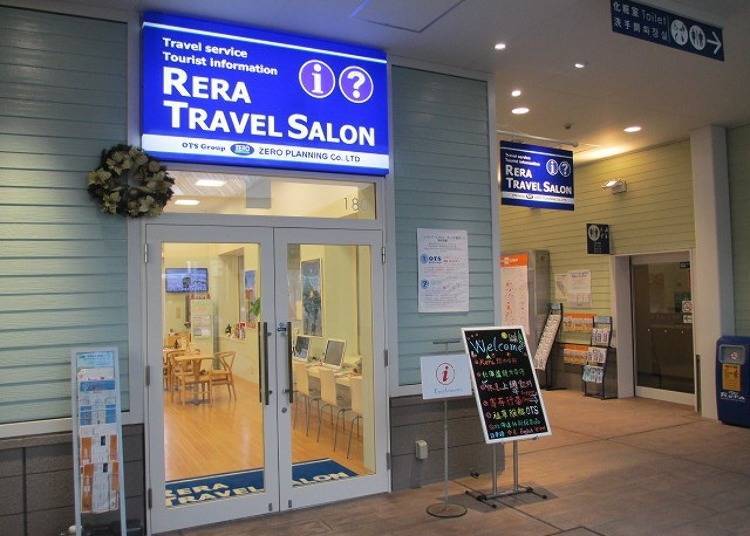 JNTO approved information center for overseas visitors
Also the JNTO (Japan National Tourism Organization) approved information facility, Travel Salon, offers information for overseas visitors. There is a multilingual staff that can assist you with your needs.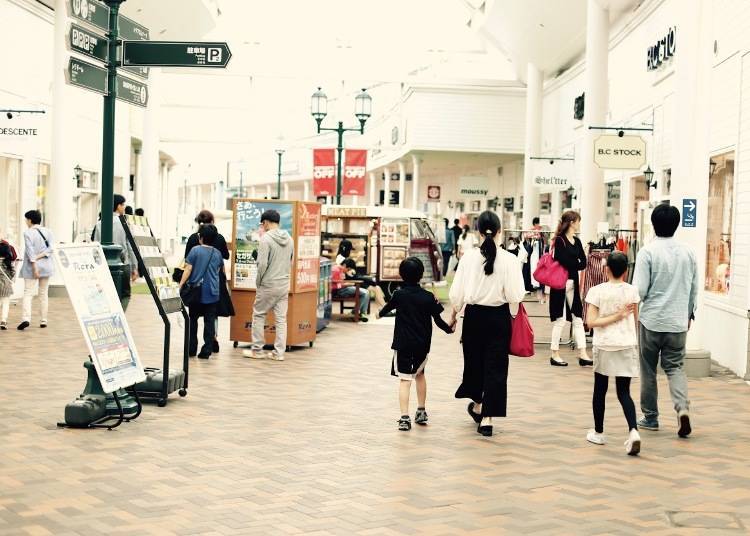 The interior provides a bright and open feeling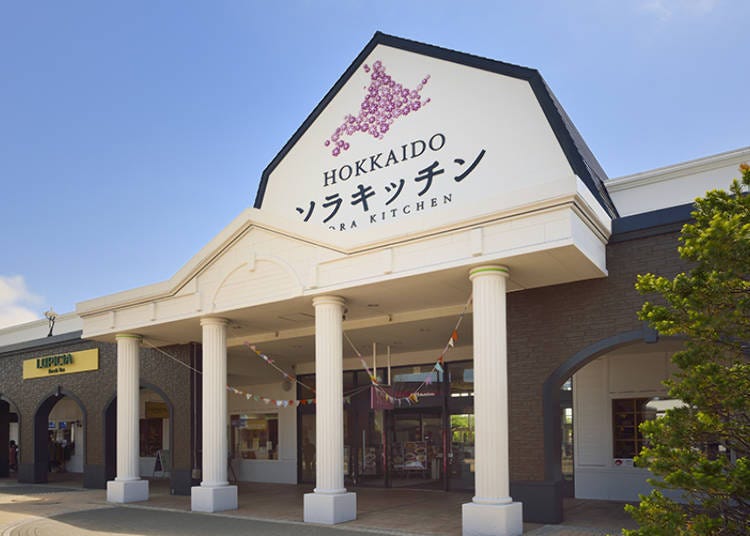 Food court Hokkaido Sora Kitchen offers various local dishes and seasonal ingredients from Hokkaido
The mall also has a dining section. There is a Raman Museum with many ramen shops and a food court with many local Hokkaido dishes such as soup curry and buta don (pork rice bowl). The mall also has a great selection of gifts. There are famous Hokkaido sweets such as chocolate from Royce, plus Rokkatei confections, and Shiroi Koibito. They also have other Hokkaido gifts like wine and cheese.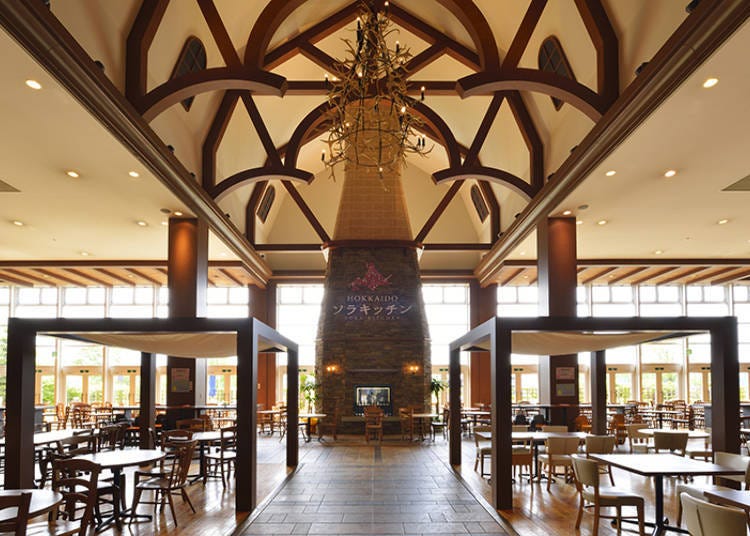 Interior of the Hokkaido Sora Kitchen. The open space can seat a maximum of 450 people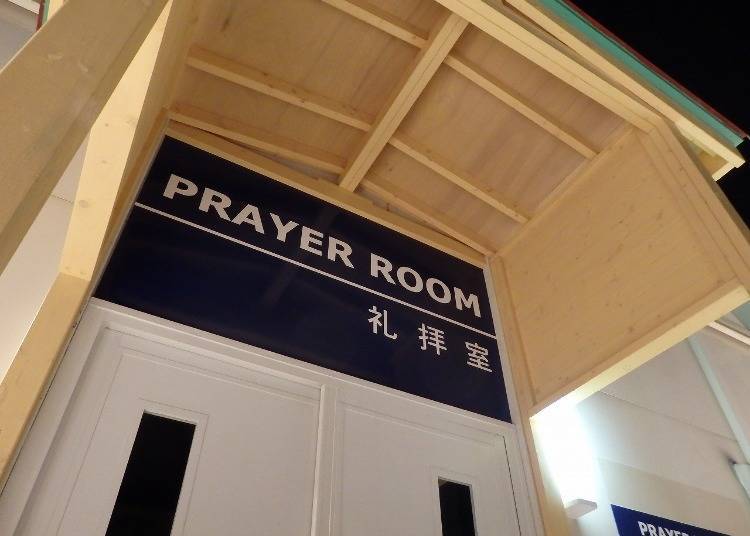 A prayer room established for Muslims
There are other facilities like kid's room, baby room and even a prayer room for Muslims.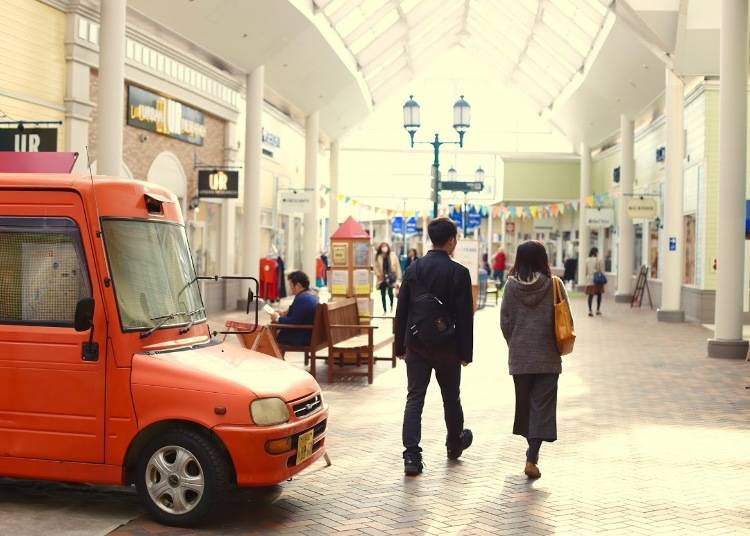 You could spend a full day of shopping and dining
Hours: 10 AM - 8 PM (may change depending on the season *some dining facilities open from 11 AM)
Closed: Open daily
Access: 10 minutes on the free shuttle bus from New Chitose Airport
Language Support: English, website has English page
Address

1-2-1, Kashiwadaiminami, Chitose-shi, Hokkaido, 066-0009
View Map

Nearest Station

Minami-Chitose Station (Sekisho Line / Chitose Line)


Phone Number

0123-42-3000
2. Explore the mysterious lake 'Shikotsuko' - Experience the tranquility by canoe!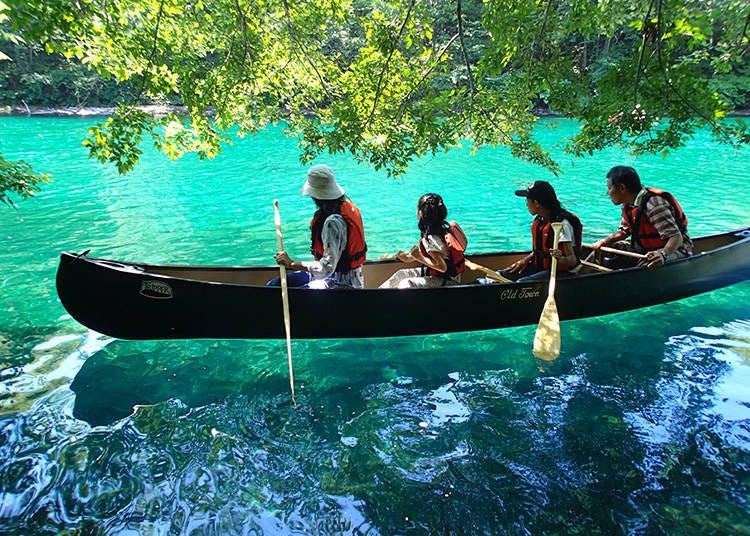 Enjoy the beautiful lake boasting some of the most transparent waters in Japan!
Lake Shikotsu is a freshwater lake in Chitose City. Even in the harsh cold of a Hokkaido winter, the lake surface never freezes, and is said to be Japan's northernmost lake that never freezes over.

It is the second deepest lake in Japan with a maximum water depth of 360 meters and an average water depth of 265 meters, but its transparency is very high, with an average of around 15 meters.

You can enjoy the beautiful underwater sight by using cruise ships operated along the shore. The beautiful blue lake is breathtaking: early summer reflects the green of the surrounding forest, turning the lake surface emerald green.

To fully enjoy the majestic mountains and forest that surrounds the lake, be sure to drive along Route 16 connecting Chitose City to Lake Shikotsu while coming by car. There is a spa town nearby, too.
Shikotsu Hot Spring "Shikotsu Guidehouse Kaneo" in the city. The canoeing experience is accepting here.
A variety of activities can be enjoyed at Lake Shikotsu. In "Shikotsu Guidehouse Kaneo" in the Shikotsu Hot Spring town, there are a variety of canoe experiences available.

For tourists from abroad and for groups with infants and elderly members joining in, there are "private canoing cruising" (1 boat, 26,000 yen) offered, where you can enjoy by private charters. A friendly guide carefully directs you from how you handle canoes to giving hints on superb views.

It is popular among groups because it is possible for virtually anyone to participate and costs are reasonable. After learning how to row a canoe, you soon depart.

Be sure to experience the landscape of Lake Shikotsu with its ultra-clear waters - you can see through to the bottom! - while rowing along at your own pace.

When you gaze into the water from the canoe, you'll love the sensation that you're floating in the air. Enjoy exploring around the water for about 2.5 hours and feel the nature of Lake Shikotsu.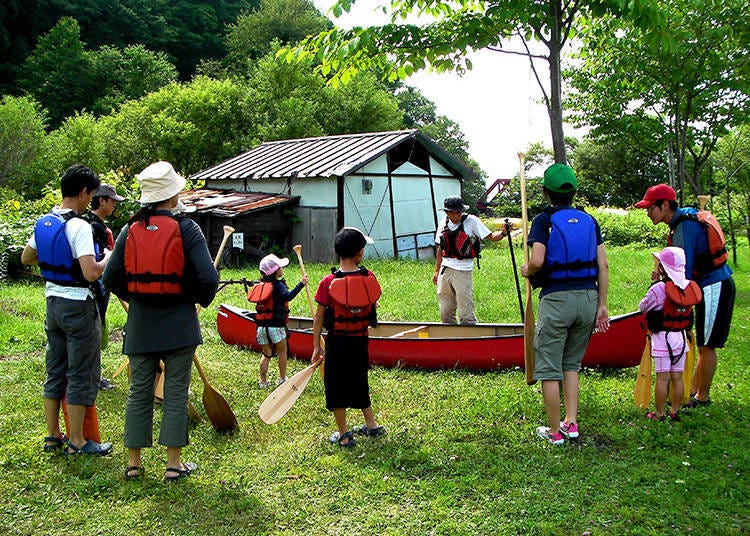 Before heading out, join the lecture on how to row the canoe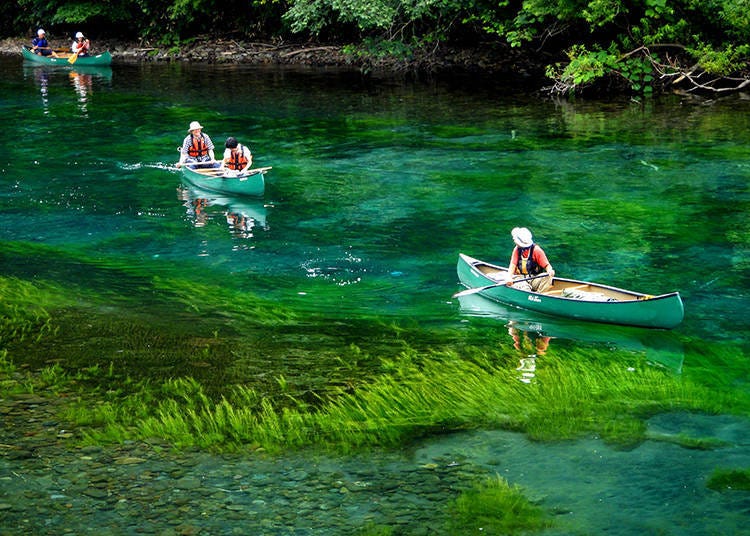 Get in the canoe and then head to the mysterious lake!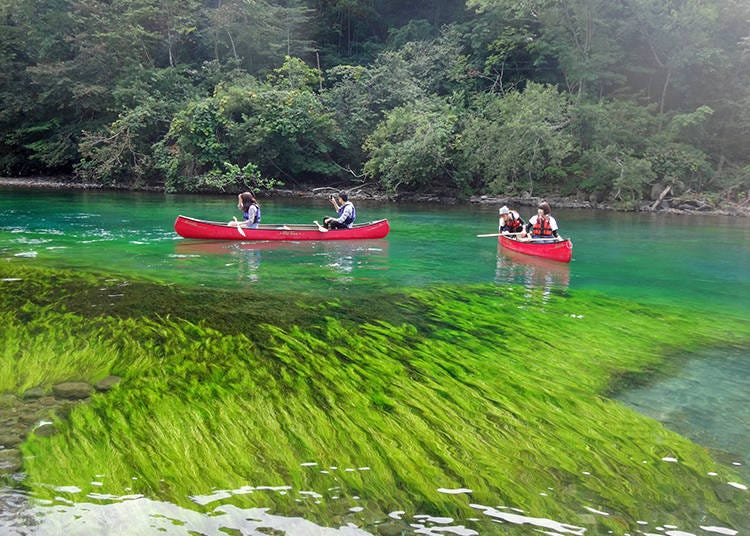 In 'Private canoe cruising', you can spend your free time in places you are dreaming of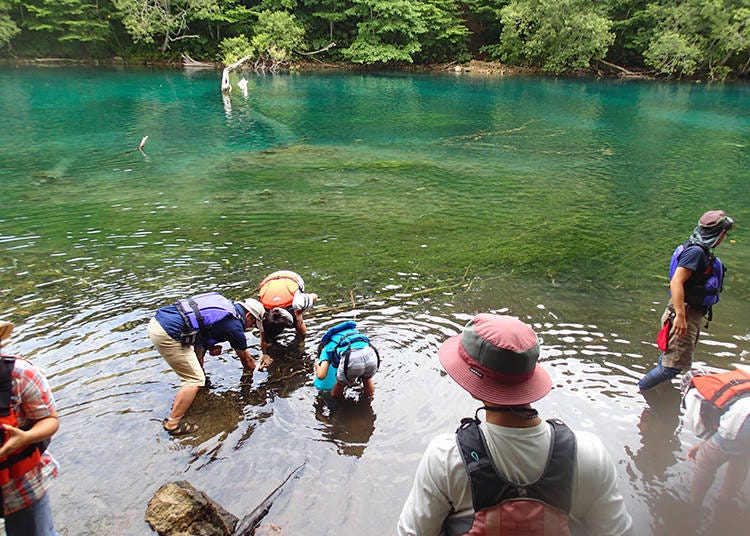 It's fun to play in the water near the shore or check out the underwater creatures!
Shikotsu Guide House Canoa

支笏ガイドハウス かのあ

Address

〒066-0281 北海道千歳市支笏湖温泉 / Shikotsukonsen, Chitose-shi, Hokkaido, 066-0281, Japan

Phone Number

0123-25-2430

Fees: 1 Cruising boat, 26,000 yen (Capacity for adults 5 people * Up to about 7 people including children / tool rental, accident insurance; tax included)
Hours: 1. 9:30-12:00 2. 13:30-16:00
Closed: Open daily
Access: 40 minutes by car from New Chitose Airport
Languages: English spoken
3. Northern Horse Park: Interact with Horses at the Ranch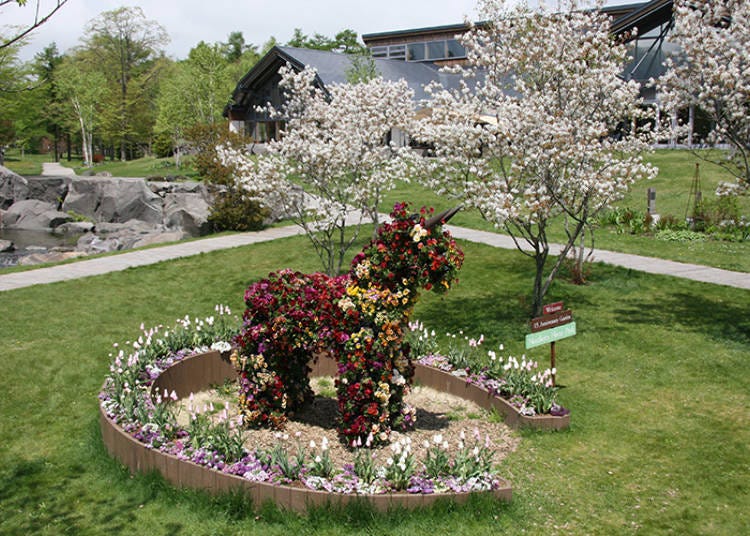 The Flower Horse Topiary, which the flower color scheme changes three times a year. With a height about an average person, it is a perfect place to take a picture.
The Northern Horse Park is a theme park where you can interact with horses throughout the year in a natural environment.

A popular form of entertainment in Japan is horse racing, and at the park there are many race horses that were part of major races around the world. The park is about 50 hectares (123 acres).

There are around 80 horses of 12 different breeds including ponies and thoroughbreds within the park. People who visit here can casually interact with horses and learn more about horses through activities and events.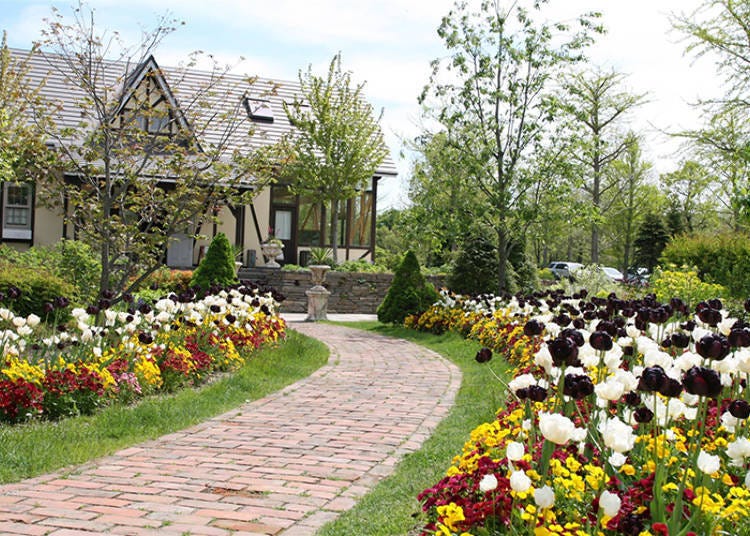 The Gardener's Garden. Gardening tips are planted here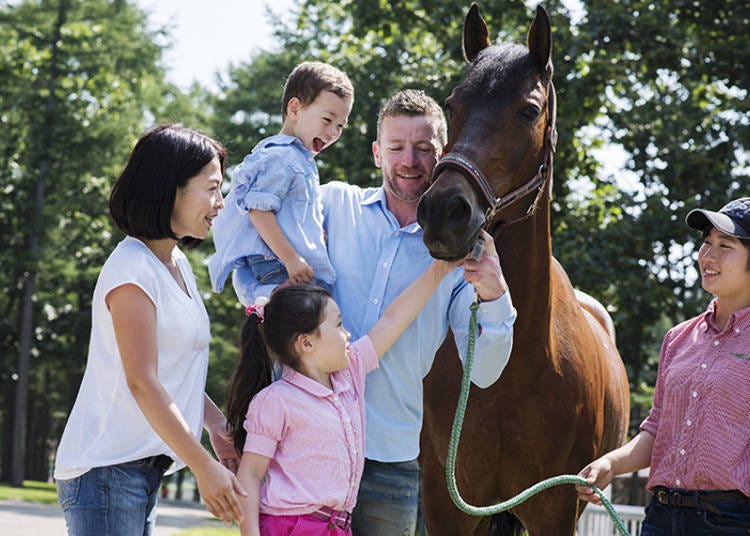 Petting Experience (free) where small children can safely pet horses under staff guidance. You can also take pictures.
An especially popular event in the park is the Riding Show, which was created as a second stage for retired thoroughbred racehorses. The powerful jumps made by the horses are very impressive!

The Happy Pony Show is conducted 2-3 times a day. The humorous interaction between the pony and trailer is something you don't want to miss.

There are also other various activities such as the Horseback Riding Lesson for beginners (from 2,500 yen), Horse Trekking (5,000 yen) where you explore the natural environment, Assisted Riding Tour (900 yen) where you casually experience horseback riding on a horse led by the staff, and the Horse Carriage Tour (600 yen for adults) where you can experience the charming sound of hooves and pleasant rocking of the carriage.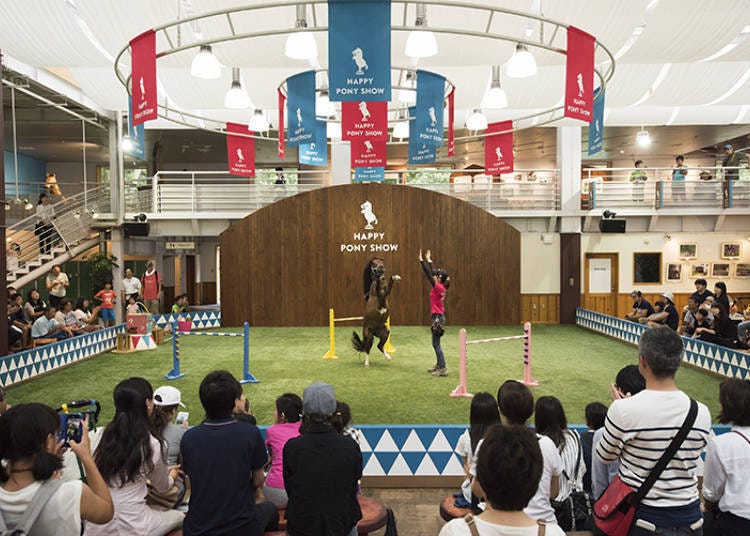 The free Happy Pony Show. A humorous show where smart ponies perform tricks and jump over obstacles is a must watch!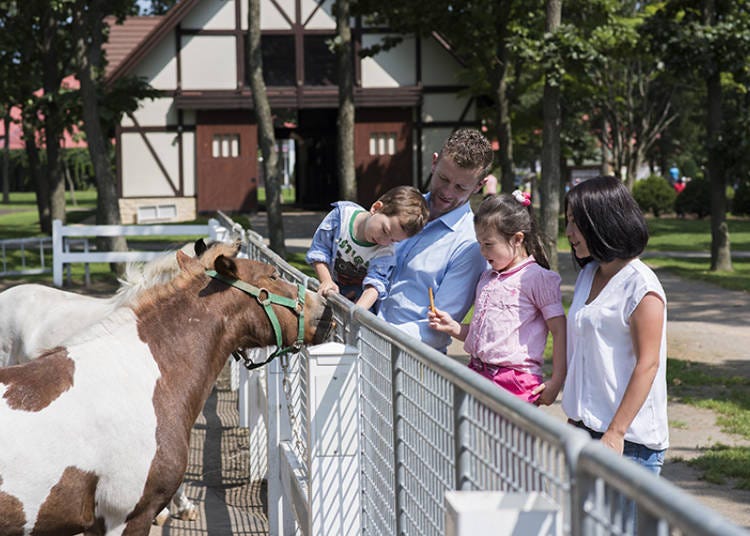 Snack Time where you can feed carrot cookies to friendly ponies (200 yen for food)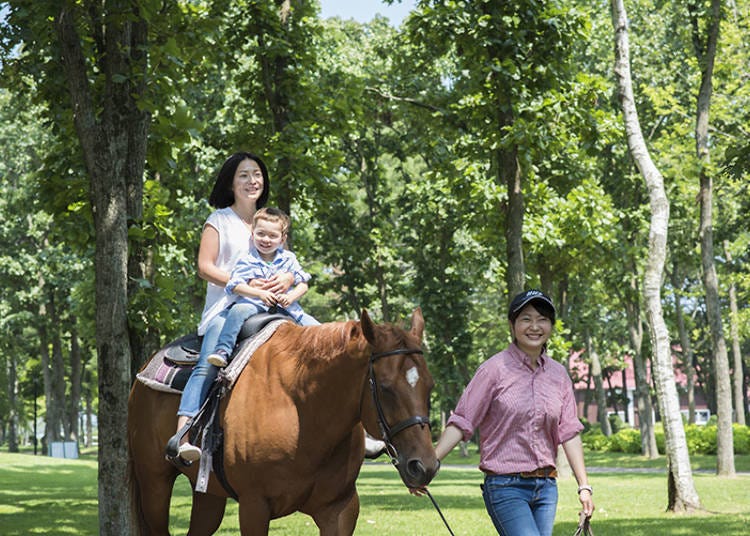 Assisted Riding Tour (900 yen), casually experience horseback riding on a horse led by a staff member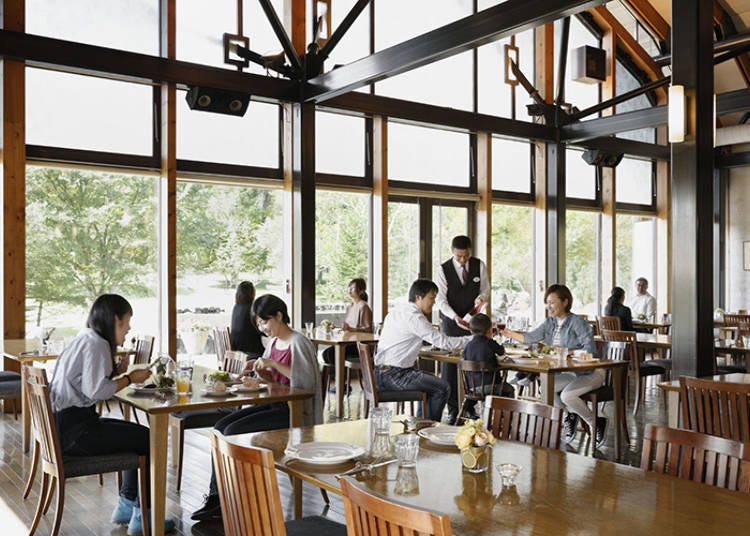 Garden Restaurant offering a view of the beautiful garden
The park offers various dishes using ingredients from Hokkaido.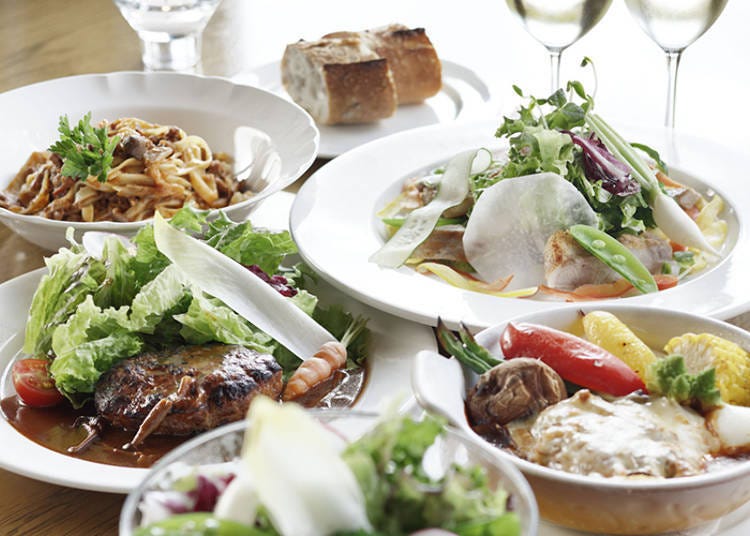 Garden Restaurant dishes use ingredients from Hokkaido
The Garden Restaurant offers a view of the beautiful garden and uses seasonal Hokkaido ingredients with the theme of local production and local consumption.

The restaurant offers mainly western dishes such as the Makkari Herb Pork Sauté (1,800 yen). However they also server handmade soba (noodles) which is enjoyed by many people, the soba is made with buckwheat flour from Hokkaido.

You can enjoy your meal while taking in the beautiful view of the garden with a glass of wine selected by the sommelier.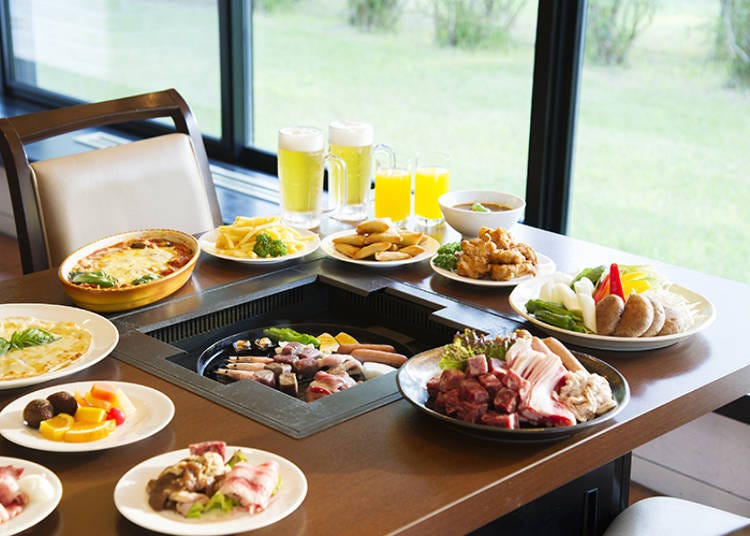 Buffet offered at the BBQ Restaurant (1,800 yen). They have over 80 dishes from various al a carte and BBQ items.
The BBW Restaurant uses IH roasters that prevent smoke and smell. They offer a buffet serving yakiniku, salads, desserts, and other menus that satisfy everyone from children to adults (1,800 yen for adults).

The restaurant seats 500 people and is perfect for large groups. They also offer local dishes like Jingisukan (Mongolian barbecue) and soup curry. If you need to take a break there is a café in the park that offers bread baked in a bakery located in the park, and sweets made with local ingredients.
ノーザンホースパーク

Address

〒059-1361 北海道苫小牧市美沢114-7 / 114-7 Misawa, Tomakomaui-shi, Hokkaido 0591361, Japan

Phone Number

0144-58-2116

Hours: 9 AM ~ 5 PM (changes depending on the season)
Closed: April 10th ~ April 14th
Entrance Fee: 800 yen for adults, 400 yen for children, free for 6 years old and below
Access: 15 minute drive from New Chitose Airport
Language Support: English, website has English page
4. Yuni Garden: Enjoy the View of the Flower Field and Rejuvenate your Mind and Body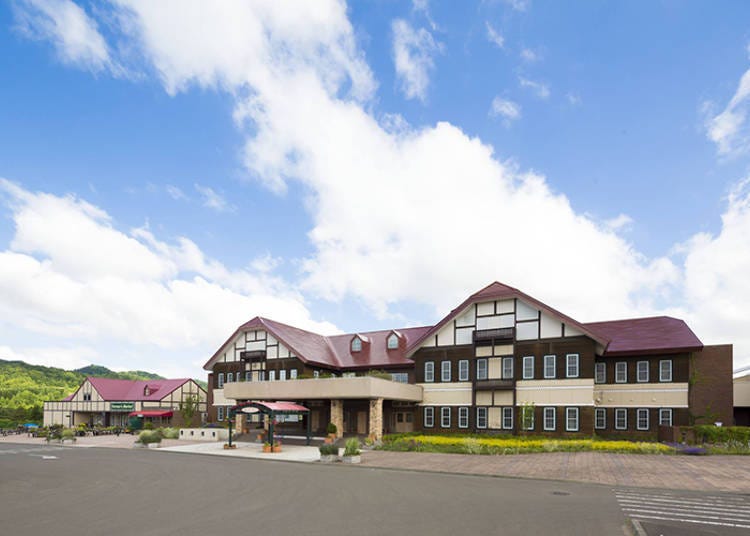 The main facility with a stylish exterior. Behind the facility is a garden that grows pink and purple linaria.
With a total area of 14 hectares (35 acres), Yuni Garden is the largest British Style garden in Japan. From spring to summer various flowers continuously bloom.

Starting from June there are many pink and purple linaria, from late July there are lily and hydrangea, and from September cosmos are in bloom.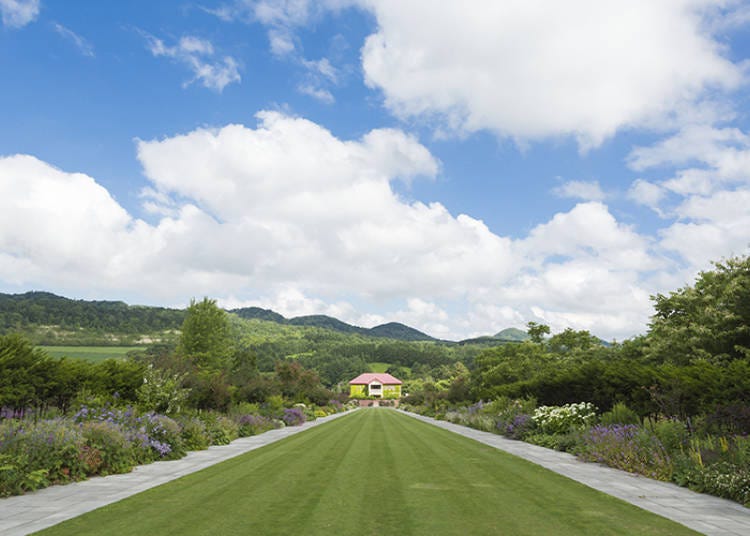 Inside Yuni Garden, there are 15 unique gardens
The garden is split in 15 sections such as the traditional British style garden, rose garden, and the special garden with many herbs. These smaller gardens provide a variety of beautiful colors that soothes your mind.

The garden is known as aromatic dating spot and is recommend to couples. The colorful garden provides a happy time.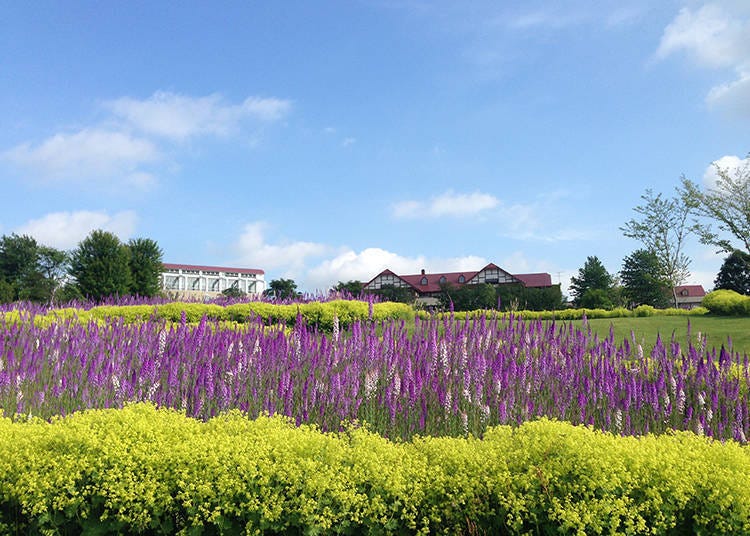 The best viewing season for linaria is from late June to mid-July. After a lineup of hydrangea, lily and roses start to bloom.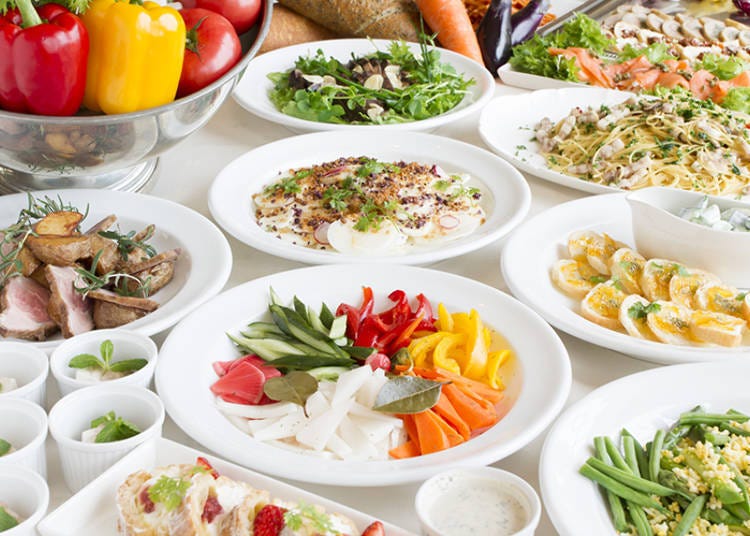 The buffet offers a healthy menu using vegetables and rice from Yuni Town. There are over 40 drinks and dishes on the menu! You can really taste the difference with fresh vegetables
Another highlight of Yuni Garden is dining. The restaurant Chives offers a lunch buffet (adult, from 1,750 yen) that uses fresh vegetables from the Yuni region. The buffet has over 40 dishes that use plenty of vegetables.

Most dishes such as the Yuni Vegetable Ratatouille Gratin and the Salsiccia and Yuni Vegetable Pepperoncini (spaghetti aglio e olio) use many vegetables and is healthy.

For rice, they use the Yuni brand Yumepirika. Also, their original soup curry with many vegetables is popular. You can blend your own herb tea in the drink section, and it is very popular with female guests.

They have many sweets such as tiramisu and fruit jelly. We recommend strolling through the garden and viewing the flowers after your meal.
ゆにガーデン

Address

〒069-1218 北海道夕張郡由仁町伏見134-2 / 134-2 Fushimi, Yuni-cho, Yuubari-gun, Hokkaido 069-1218, Japan

Phone Number

0123-82-2001

Hours: 10 AM ~ 5 PM (9 AM ~ 5 PM on Saturday, Sunday and holidays)
Closed: from October 22nd in 2018
Entrance Fee: Adult 310 yen ~
Access: 35 minute drive from New Chitose Airport
Many people who visit Hokkaido utilize the New Chitose Airport. In addition to what we introduced, there are many fascinating sightseeing spots around the area, especially for people who want to feel Hokkaido and its vast nature until they depart. So make sure you don't forget about time and miss your flight!
*This information is from the time of this article's publication.
*Prices and options mentioned are subject to change.
*Unless stated otherwise, all prices include tax.