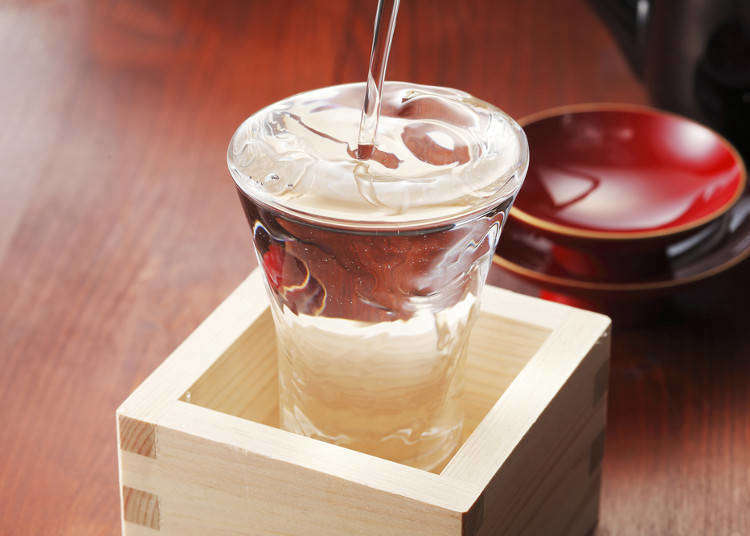 When most people think of alcohol from Japan, sake is likely the first drink that comes to mind. However, this so-called "rice wine" isn't the only Japanese spirit available. However, in Japan, other traditional spirits, namely, shochu and umeshu, are arguably just as popular as the more well-known sake.
Take a Sip of Japanese Drinking Culture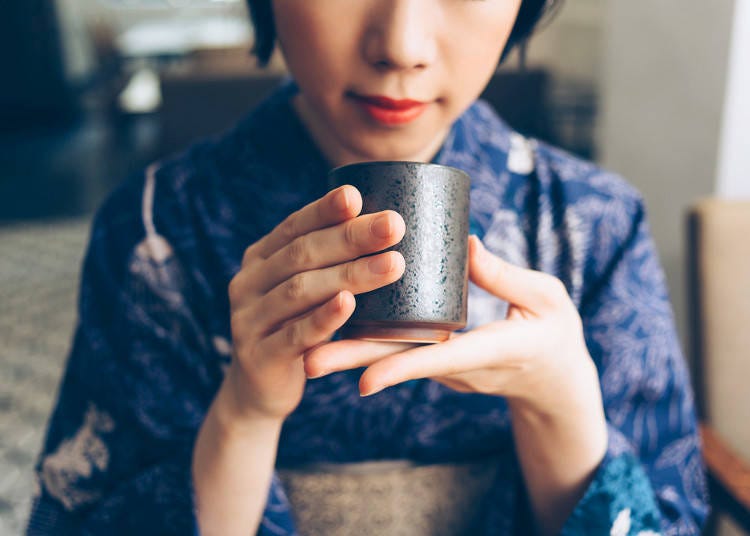 A night out in a traditional Japanese pub, called izakaya, or a multi-course kaiseki restaurant, is a must for every traveler and tourist wanting to experience Japan's dining and drinking culture. The atmosphere that can be experienced in these very typical and often traditional establishments is quite unique - sitting on the ground, being served tiny plates of various delicacies and snacks to be enjoyed with one nice glass of...what exactly? International beverages like beer or gin are always an option, but for the real Japanese experience, one is best served with tradition, and that means drinking a glass of some spirits that were born in Japan.

Japan's most famous alcohol might be sake, but you may also want to know about some of the other types of Japanese spirits. What exactly are their characteristics, and how can you distinguish between them? To fully savor the Japanese drinking culture, a basic understanding of traditional spirits is vital!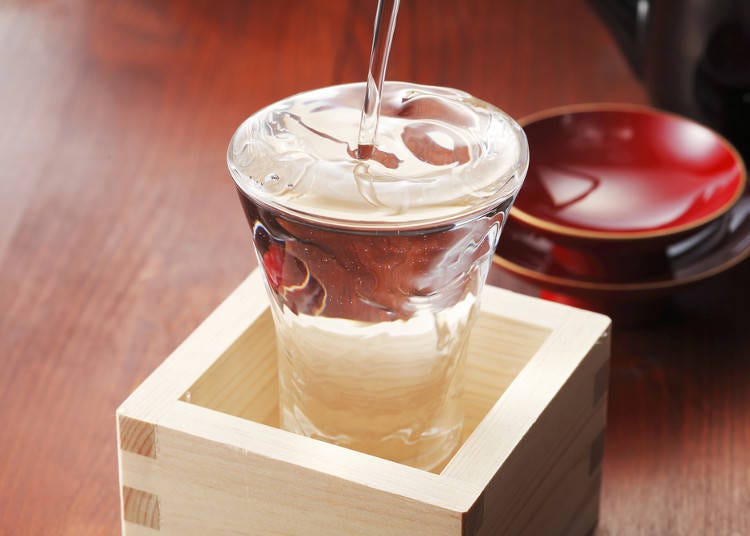 Starting with the most popular one, sake (酒) is a term that isn't only used for the typical rice wine served in restaurants and pubs, but also simply means "alcoholic drink" in Japanese. Because of that, rice wine is often referred to as nihonshu (日本酒), meaning "Japanese liquor." This term alone coins the significance of sake as Japan's flagship alcoholic drink. Sake holds this position with good reason: the earliest historic mention of the Japanese people consuming sake dates back to the 3rd century, as written in a Chinese text. It can be safely assumed that sake outdates written history by several centuries, regarding the fact that rice has been one of the most important staple food in Japanese history.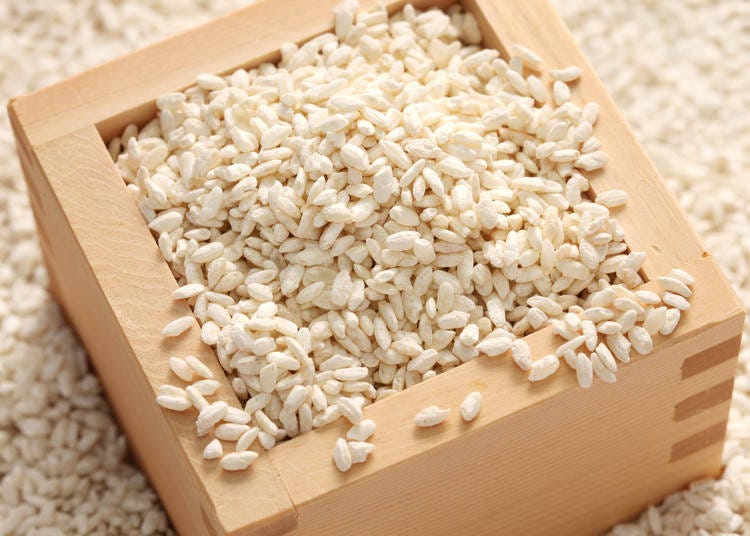 Sake is made by polishing rice to remove the bran, the outer layer of rice, and the polished rice is fermented afterwards. As such, sake doesn't qualify as a spirit but is actually close to beer regarding its brewing process. The degree to which the rice has been polished affects the flavor and the sake's grade - the more that bran has been polished away, the better and higher in quality the end product will be. While it varies depending on the type of sake, the general alcoholic strength of the beverage lies around 15% when water is added, and between 16-19% when straight, making it stronger than beer, wine, and most meads.

Sake can be enjoyed warm, cold, or at room temperature, depending on what kind of product is enjoyed. The more refined (and therefore more expensive) sake should usually be enjoyed cold. When it comes to taste, dry sake is often compared to dry white wine, sherry, or port, while sweet sake has, as the name suggests, more of a fruity note to it. When eating at a restaurant or enjoying an evening at an izakaya, it is always worth trying the jizake (地酒), meaning sake brewed by small, local breweries. For people who aren't used to sake and a little shy to try, it is recommended to order the sake warm - this opens up the aroma of the drink and brings out its flavors.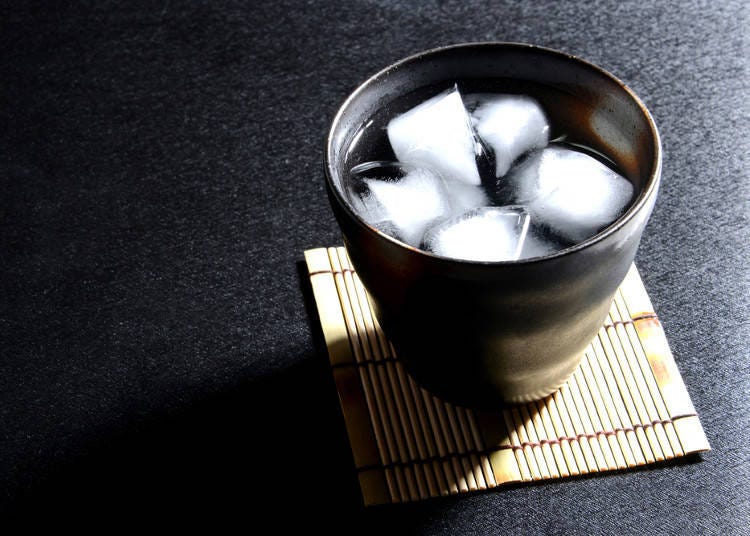 Another traditional spirit that can be found throughout Japan is shōchū (焼酎), although it has been suggested that its roots lie in Persia. According to some, the drink then traveled to Europe, India and Thailand, before finally arriving in Japan's Kyushu and Okinawa. The earliest historical mentions of shōchū in Japan date back to the middle of the 16th century, observed by missionaries - as well as a salty craving on a shrine in Kagoshima, where two carpenters who worked on the shrine immortalized their complaints about the local priest: "The high priest was so stingy he never once gave us shōchū to drink. What a nuisance!"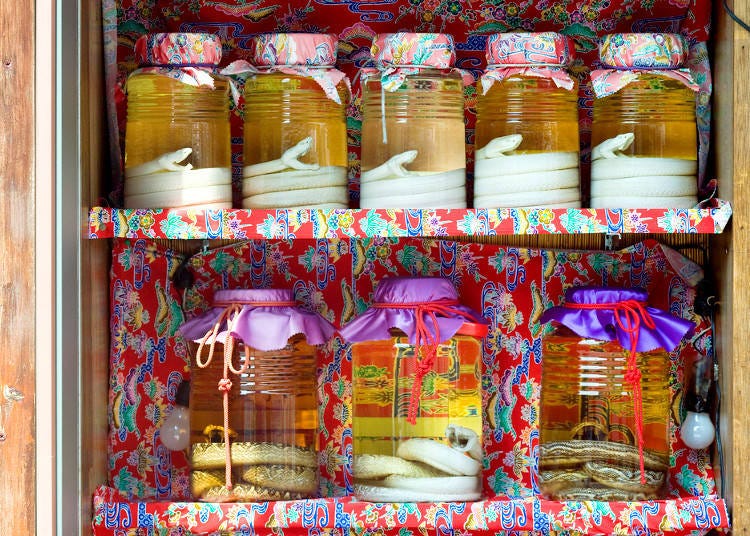 Habushu, sometimes called "snake wine," is an awamori-based drink from Okinawa.
Shōchū is the beverage that is often confused with sake, as both drinks are clear. With between 25% and 35%, shōchū is stronger than its rice wine sibling, and yet an entirely different drink. While sake is made by fermentation like beer, shōchū is distilled from various ingredients, such as rice, sweet potato, soba (buckwheat), or barley. This variety of ingredients it can be made from separates shōchū from other spirits, especially the single distilled types. Depending on what has been used as the base ingredient, the final product tastes entirely different from other types of shōchū, thus offering an especially broad variety of tastes.

Asking for honkaku shōchū, which means top-quality, is always a good idea when one does not have a specific type of shōchū in mind. Honkaku shōchū is always single distilled, according to the initial traditions, and brings out the best flavors of the main ingredient. Another tip when it comes to shōchū is trying awamori. Awamori is native to Okinawa but follows the same distillation process that shōchū is made with, although there are a few differences. It is made from long-grained rice as opposed to shōchū's short-grained ingredient and with black koji mold instead of white, giving the drink its very own, unique flavor.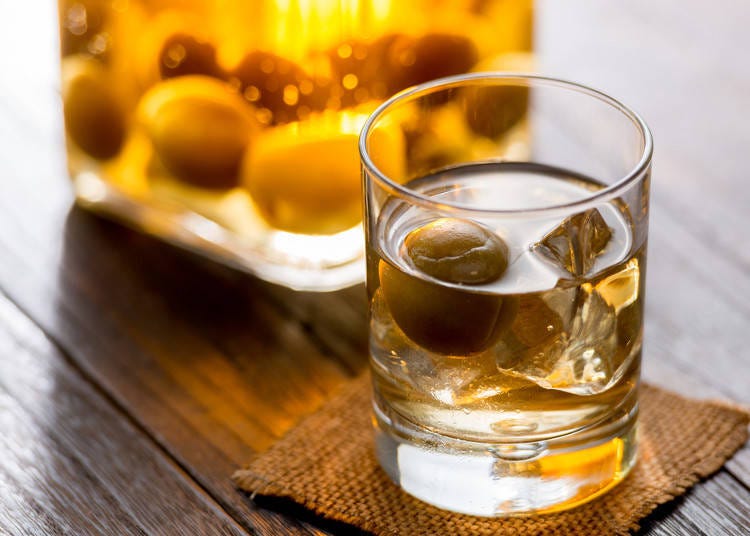 As for the third type of alcohol on our list, umeshu takes the crown as Japan's most popular fruit liqueur. Simply referred to as "plum wine" in English, the name is something of a misnomer. In fact, the fruit known as ume is neither a plum, nor can the drink be classified as wine. While ume, prunus mume, is related to both plum and apricot trees, it is classified as its own species. Ume has been used in Japanese cuisine for hundreds of years, its most prominent example being umeboshi, the "pickled plums" often found in rice balls. In comparison, the sweet liqueur made from the fruit is a relative newcomer.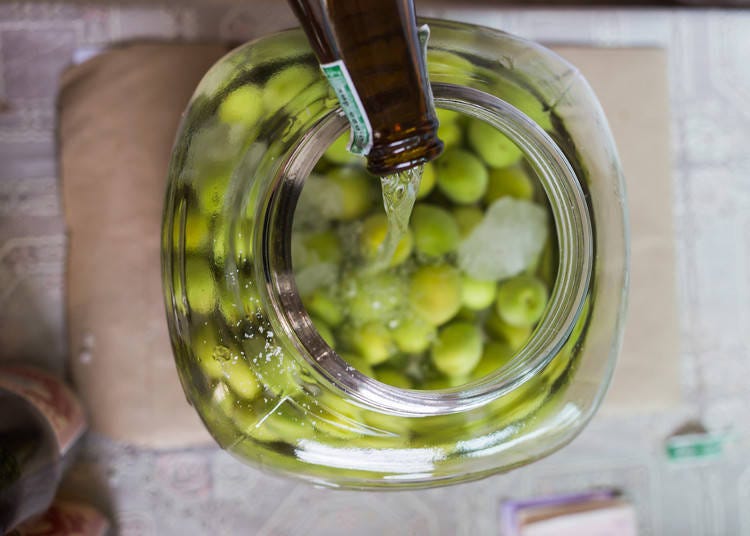 Umeshu is made by steeping entire ume fruits in sake or shōchū. After adding sugar, the mixture is left to ripen and the sweetness and unique aroma of the fruit are absorbed by the alcohol it is resting in. As such, the liqueur has a sweet and rich taste and is, with an alcohol content of around 10% to 15%, very easy to drink. Umeshu is a beverage that even appeals to people who aren't that fond of alcoholic drinks; the succulent sweetness and full-bodied aroma can be enjoyed ice cold, at room temperature, or even hot during winter months.

Due to its few ingredients, umeshu is a drink that is often made at home. The longer the fruits are left to ripen in the sugar-alcohol-mixture, the stronger the flavor will be. While some prefer a faint taste and drink their liqueur after only about three months of ripening, other umeshu brands, be it homemade or commercial, wait far longer to hand the beverage out for consumption.
Which Japanese Liquor will you choose?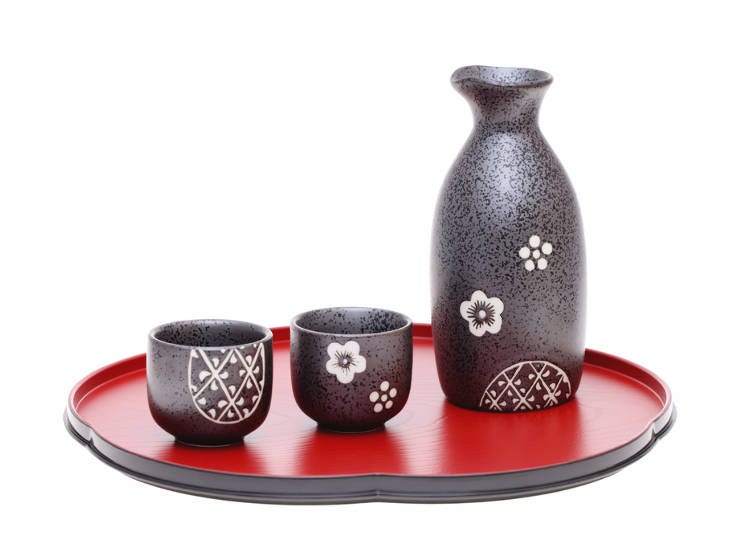 Be it the distilled and relatively strong shōchū or the flavorful umeshu, Japanese spirits and liqueurs are certainly a wonderful way to enhance any sort of Japanese dish or visit to an izakaya. Apart from the pure beverage, a variety of cocktails can be enjoyed featuring these three popular drinks, so depending on one's personal tastes and drinking habits, a multitude of different aromas can be combined with either sake, shōchū, or umeshu.
*This information is from the time of this article's publication.
*Prices and options mentioned are subject to change.
*Unless stated otherwise, all prices include tax.