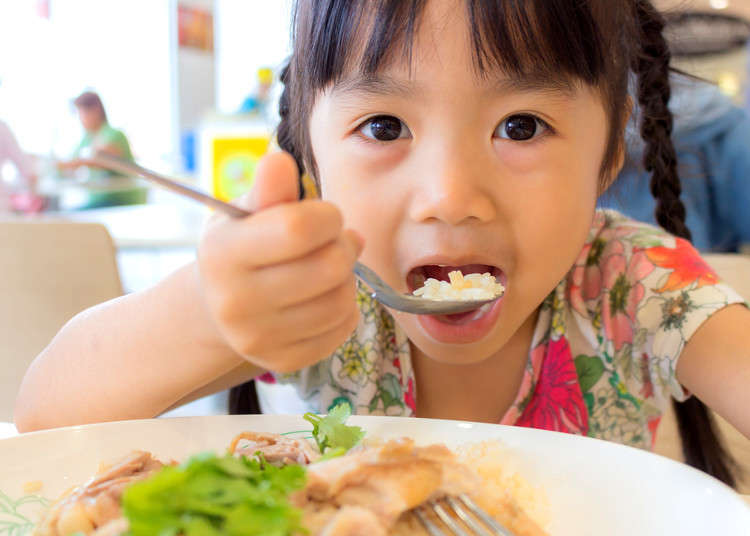 "Ewww! I don't want to eat that!" One of the best things about traveling in Japan is the opportunity to try the local cuisine. But if you intend to travel with children, you might be worried that every meal will turn into a struggle. No problem! There are plenty of dishes in Japan that are familiar enough for picky eaters. No need to cancel your dinner plans, just ask for the kid's menu and order some—
Convenience stores, or conbini, are everywhere in Japan—most people visit at least one every day for a drink or a light snack. So if your kids get hungry, just duck into the conbini and find something!

These are perfect for picky eaters, as they have pretty much everything - white bread sandwiches, ice cream, soda... or if you want to keep it healthy, they even have yogurts and fresh fruit!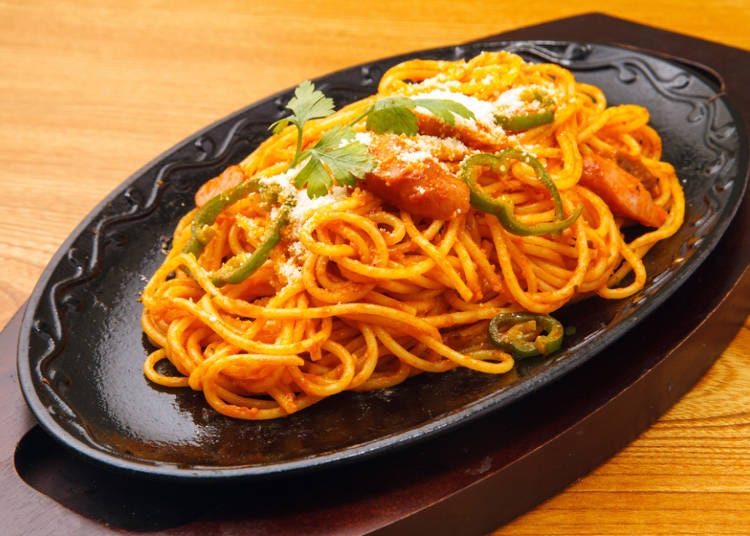 It's "pasghetti!" Spaghetti Napolitan was invented in Japan. This dish consists of the familiar noodles and tomato sauce, and adds onions, mushrooms, sausage, bacon, and green peppers (you can ask to leave some toppings off). Spaghetti Napolitan is a real kid-pleaser and is served in most restaurants.

Particularly in Tokyo, you'll find a number of Italian restaurants, which are a great go-to for simple pasta dishes or even pizza. If you're trying to get a taste of Japan, they often have dishes with a Japanese twist, such as mentaiko pasta or this ketchup Napolitan delight.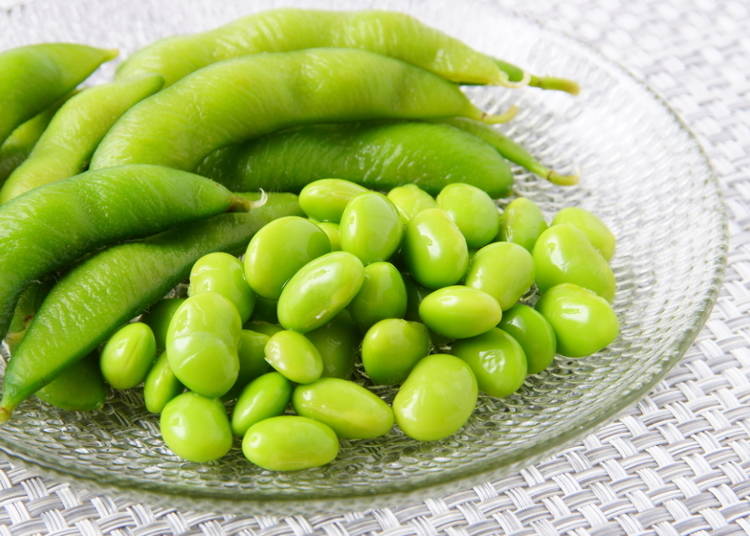 Cool beans! Although once unfamiliar to Westerners, this humble soybean has won the hearts of people outside of Japan (not to mention winning a place at their table). Even though they are vegetables, children like the fact that they are firm, unlike the mushy greens that their parents make them eat back home. Also, it's fun to pop them into your mouth straight from the pod!

These tend to come with a dash of salt, so they're weirdly easy to just keep snacking on, and great for a healthy bite!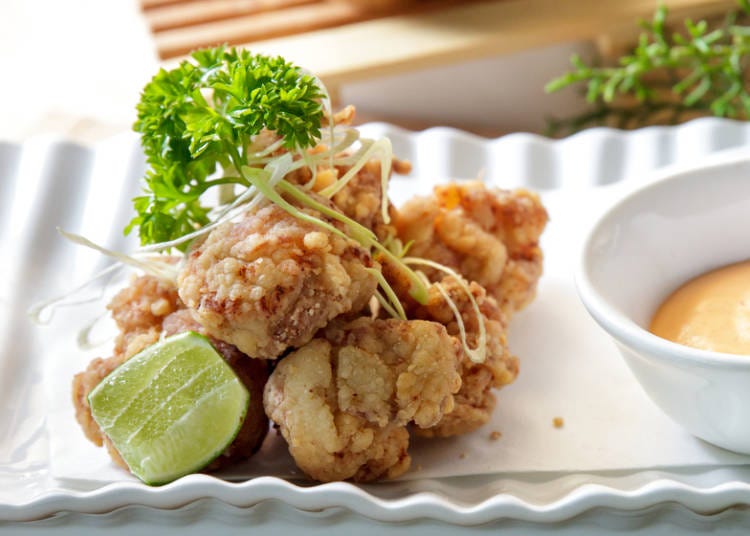 Not so healthy, but definitely popular among kids is Karaage - fried chicken without the bones. Easy enough for a fork or tiny fingers, but be careful, it's hot! Try it with ketchup or mayonnaise. As a bonus for kids, places that serve karaage usually have French fries as well.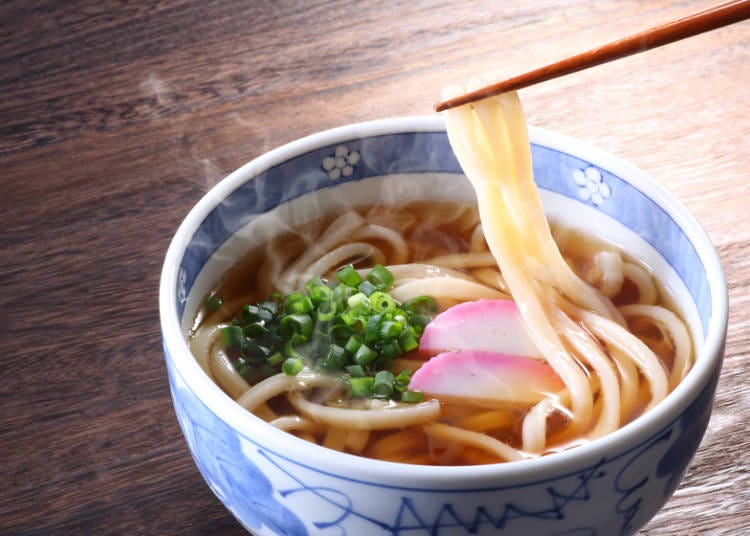 Served hot or cold, plain or with a variety of toppings, these thick wheat noodles can serve as the next step up from spaghetti for curious eaters. Japanese people eat them with chopsticks, but there's nothing wrong with asking for a fork. See if you can imitate the slurping noises of the udon-eating locals!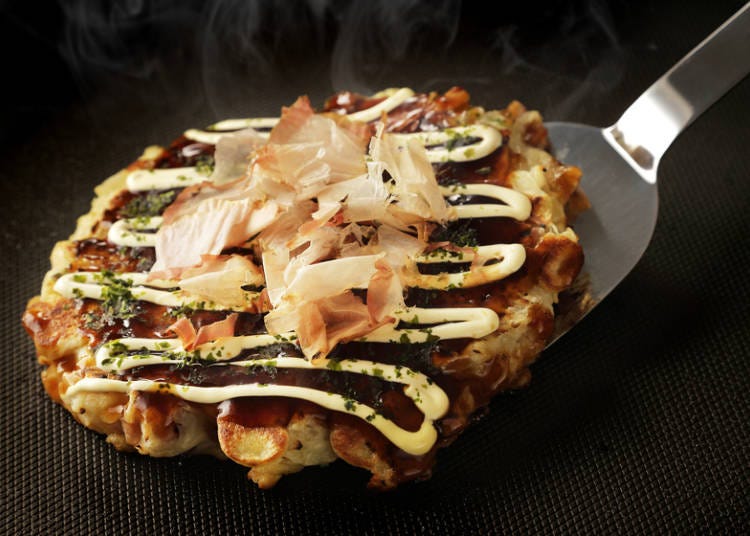 A "savory pancake", but hold off on the syrup! Okonomiyaki starts with the batter pancake, but from there anything goes. Okonomiyaki could have any combination of meats, vegetables, condiments, and even octopus or squid! Some restaurants even offer a do-it-yourself okonomiyaki, so your picky eaters can have fun making their own food while ensuring nothing "yucky" gets added.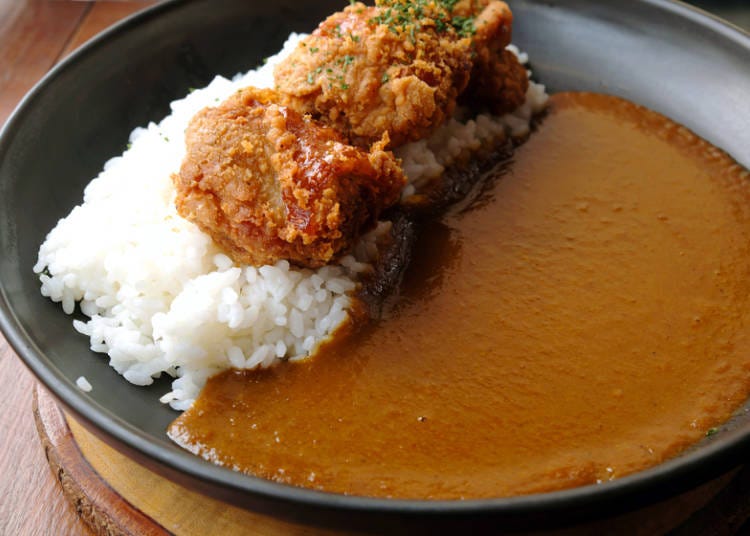 Another multi-functional dish, curry rice is easy to find and satisfying to the stomach. It's fun, too--kids can use a spoon to dip the rice into the curry, mix it all up, or however else they might like it. Curry rice usually comes with toppings such as fried cutlets (pork or chicken), making it appealing to children wary of unfamiliar foods.
*This information is from the time of this article's publication.
*Prices and options mentioned are subject to change.
*Unless stated otherwise, all prices include tax.
Limited time offer: 10% discount coupons available now!