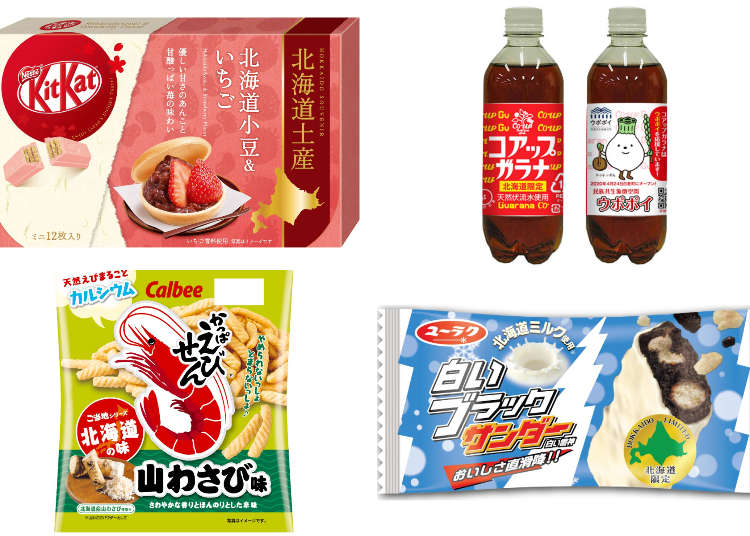 When visiting Hokkaido, you'll certainly want to get a few souvenirs and enjoy some local tastes. Souvenir shops are loaded with trendy snacks, but you can also find locally limited snacks and drinks in convenience stores and supermarkets and they make perfect souvenirs! Sweets that are popular throughout Japan can even have a variety unique to Hokkaido, so be sure to check them out.
1. Kappa Ebisen Yama Wasabi Flavor / Calbee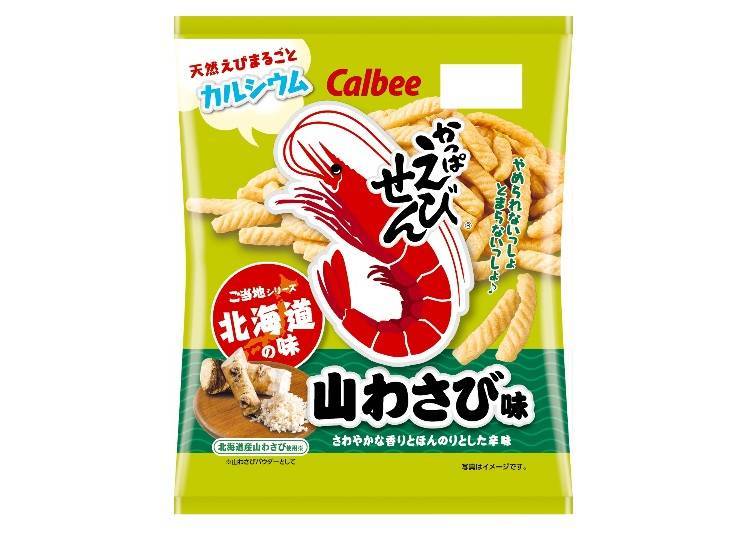 Calbee's "Kappa Ebisen" is one of those hugely popular Japanese snacks has a limited edition Hokkaido variety. White yama wasabi (mountain wasabi) is native to Hokkaido and there are many fans of its strong, nose-tingling spiciness.

"Kappa Ebisen Yama Wasabi Flavor" features Hokkaido mountain wasabi powder, and the characteristic aroma and spiciness go perfectly with the snack's shrimp flavor. Bags of Yama Wasabi Kappa Ebisen can be found in supermarkets, and you won't be able to put yours down until it's empty!
2. Golden Potato Inca no Mezame / Calbee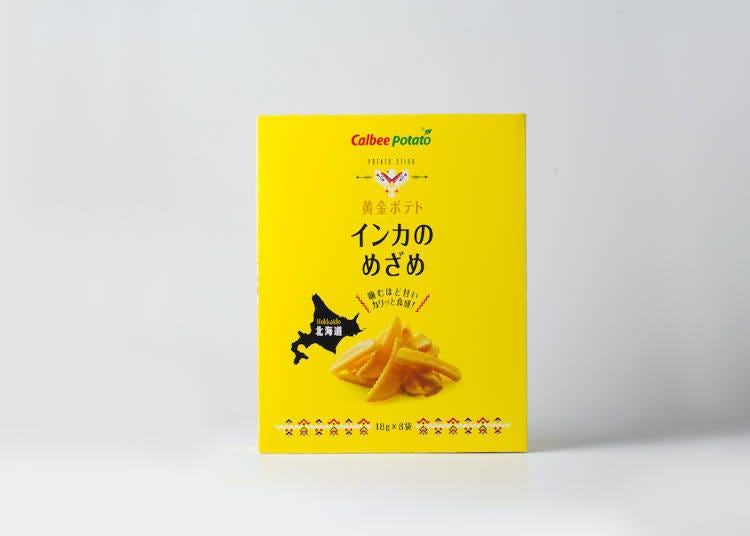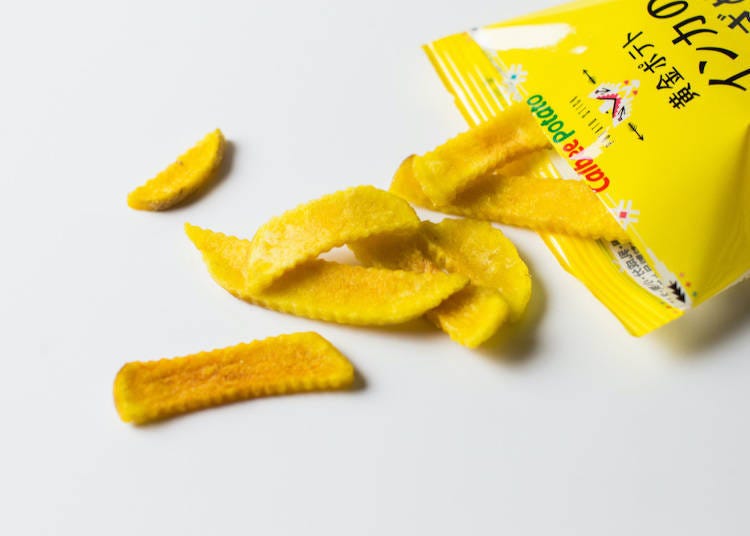 If you're looking for Hokkaido potato chips, Calbee's Inca no Mezame is a pretty luxurious option. A special frying method and low-temperature storage produces a crisp texture, and these chips are not too hard, not too soft, not too thin, and not too thick! They're just right.

Made from sweet potatoes, Inca no Mezame doesn't have a typical potato chip cut, but instead has different shape to accentuate their texture. Available at souvenir shops, Inca no Mezame, is sold eight bags to a box, so you can easily share them with friends!
3. Sapporo Okaki Oh! Yakitokibi / Yoshimi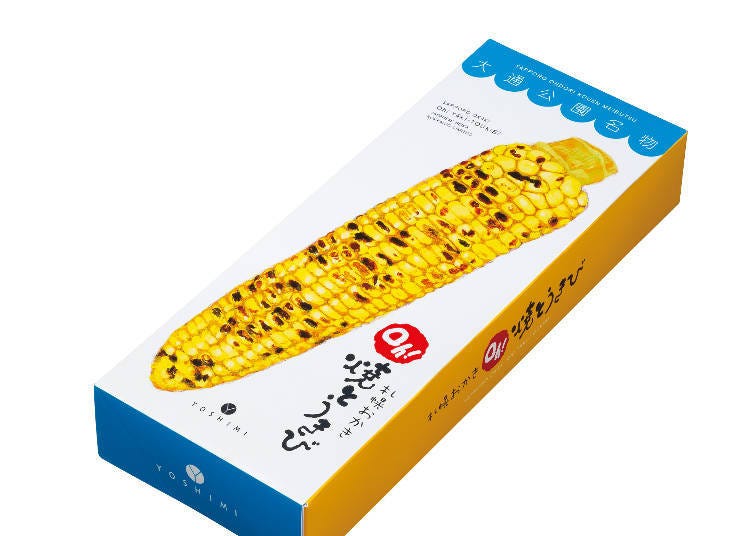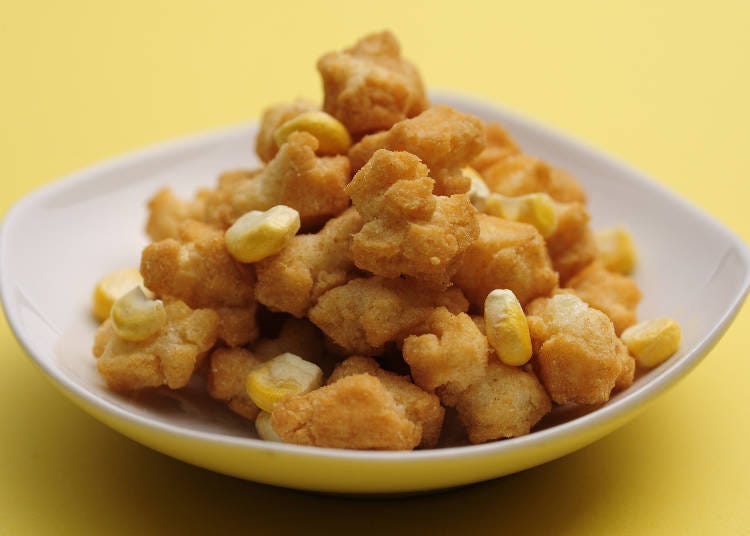 "Sapporo Okaki Oh! Yakitokibi," is produced by Yoshimi, which has many businesses such as its confectionery and restaurants throughout Sapporo. "Tokibi" means "corn" in the Hokkaido dialect and grilled "yakitokibi" is famously sold in Sapporo's central Odori Park in summer.

The Yoshimi snack is a combination of rice and corn with a grilled corn flavor. This light, crunchy treat also includes kernels of dried corn for an enjoyable contrast of taste and texture. Sapporo Okaki Oh! Yakitokibi can be purchased at souvenir shops.
4. Hokkaido Red Bean & Strawberry Mini Kit Kat 12 pack / Nestlé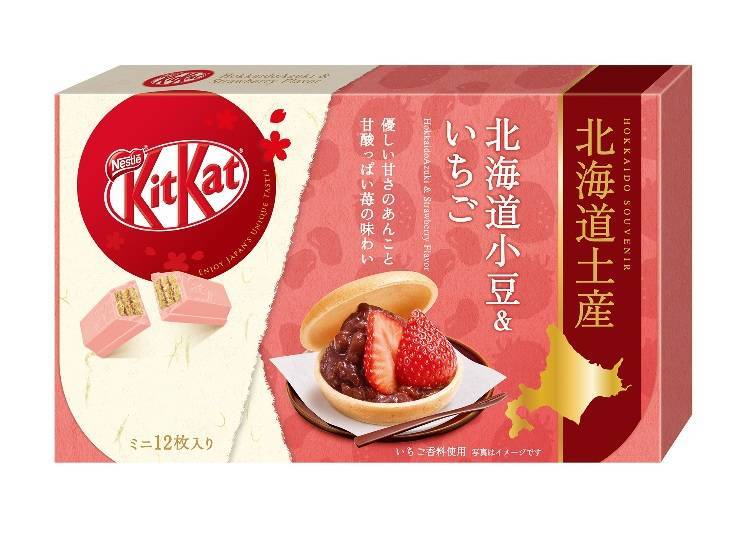 As you may well know, Nestlé offers a variety of regional Kit Kat products throughout Japan. The "Hokkaido red bean and strawberry" version features "anko" powder made with 100% Hokkaido red beans, strawberry flavoring, and crisp wafers wrapped in pink strawberry chocolate.

The gentle sweetness of the beans countered by the strawberries' tartness creates a taste that's perfect for those wanting a distinctly Japanese flavor. These Kit Kats can be found in souvenir shops.
5. White black Thunder / Yuraku Confectionery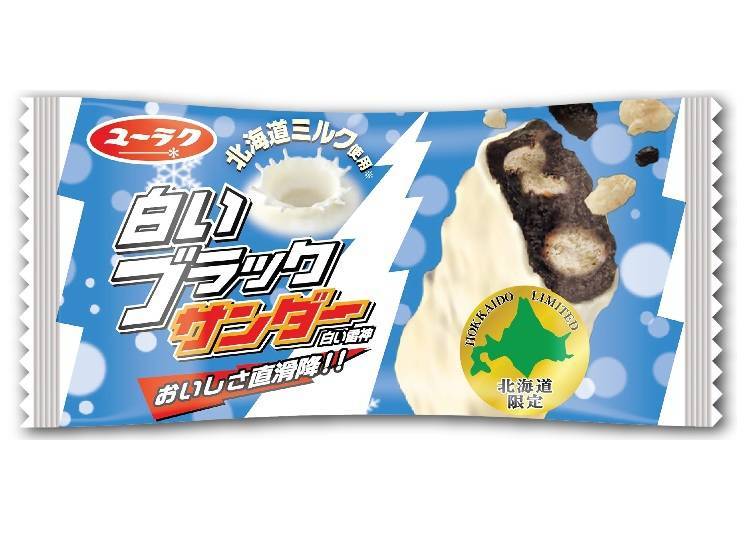 Yuraku's "Black Thunder" chocolate bar is a highly popular product, having sold about 200 million units. The "White Black Thunder" is the Hokkaido-only variant. It uses Hokkaido milk to give it a white outer coating reminiscent of the region's snowy winter landscape, and slightly different flavor from a standard Black Thunder bar.

Produced locally at the Yuraku Confectionery Sapporo Factory, White Black Thunder is often the souvenir of choice for those born and raised in Hokkaido looking for a taste of home. White Black Thunder can be easily be found in convenience stores and souvenir shops, so be sure to pick some up!
6. Soft Katsugen / Megmilk Snow Brand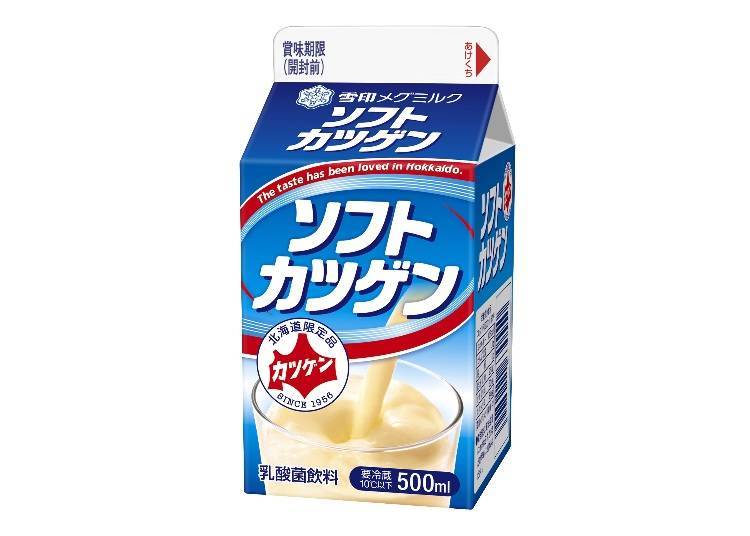 Since its introduction in 1956, Soft Katsugen has been a popular lactic acid bacteria beverage in Hokkaido for a wide range of ages. The drink contains live lactic acid bacteria and has yogurt-like sour-sweetness.

The product's name is derived from a shortening of the term "source of vitality" to "Katsugen." In recent years, many students have offered prayers for success at the "Katsugen Shrine," located at Megmilk Snow Brand's Museum of Dairy and Milk. Available at convenience stores or supermarkets, you can easily try some during your Hokkaido trip. Of course, you can't take this back home with you, but it's definitely worth a try during your stay so you can understand why people love Hokkaido dairy so much!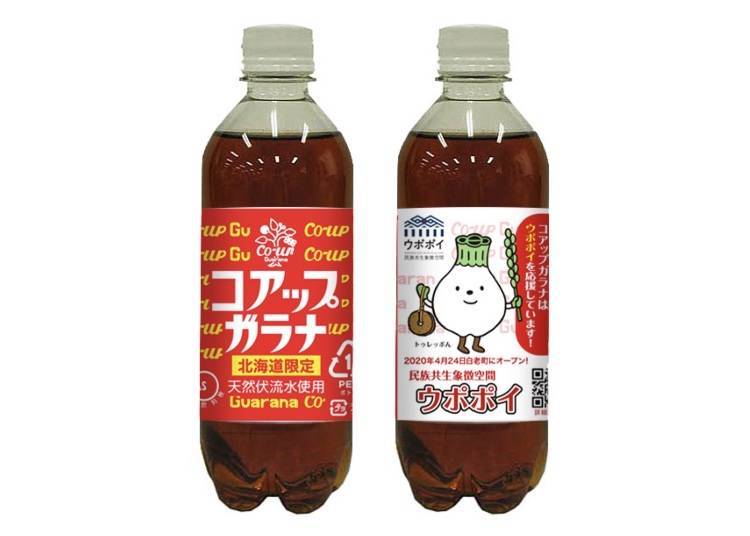 The "Co-up Guarana" soft drink is made using guarana extract. Due to its "stimulating" effect, it's sometimes considered a health drink and has been called an "adult" carbonated beverage.

Originally developed under the guidance of the Brazilian Embassy, Co-up Guarana was sold nationwide, but didn't catch on in other markets and has become a Hokkaido-only staple. Although it is manufactured by several companies, one of the most commonly found varieties is bottled by Ohara. The drink's label mentions its regional exclusivity, and it's sold at local convenience stores and supermarkets.
8. Ribbon Napolin / Pokka Sapporo Food & Beverage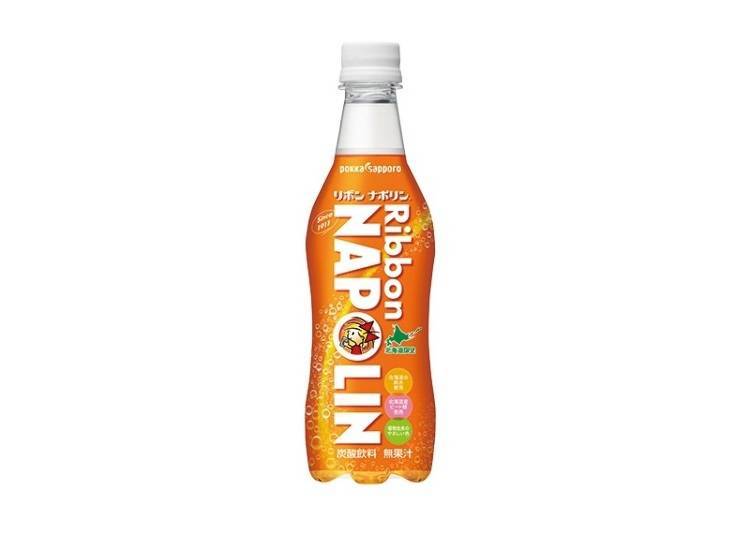 "Ribbon Napolin," a sister product of "Ribbon Citron," is a Hokkaido-exclusive that's been popular for nearly 110 years since it was first sold in 1911. This carbonated drink has a sweet, refreshing flavor.

The orange "simple plant-derived color" comes from paprika dye. With fans of all ages throughout Hokkaido's populace, many other Ribbon Napolin-related products are also sold. Easily found at convenience stores, supermarkets, and in vending machines, you'll certainly be able to try this fizzy drink during your trip.

There are, of course, plenty of other Hokkaido-only snacks and drinks. They're readily available at souvenir shops in stations and airports, and some are also available at convenience stores and supermarkets. Some products are only sold for a limited time or in a certain area, so when you visit Hokkaido, be on the lookout!
*This information is from the time of this article's publication.
*Prices and options mentioned are subject to change.
*Unless stated otherwise, all prices include tax.