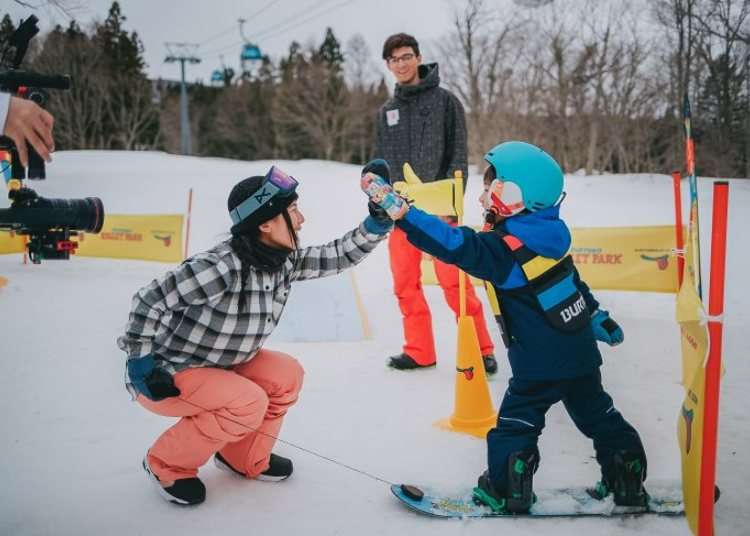 First-time skiers might wonder what to put on their Japan ski packing list. Japan is a treasure trove of incredible ski spots! But before you arrive, there are a few things to think about to help decide which area to head to and what to bring.

Whether you're heading out with friends or family, or want a luxurious stay, or are taking control of your budget, there are a few things that will make a big difference to your ski trip.

So check out our tips and tricks to making the most out of your snowy ski trip to Japan!
1. Know Your Terrain Ahead of Time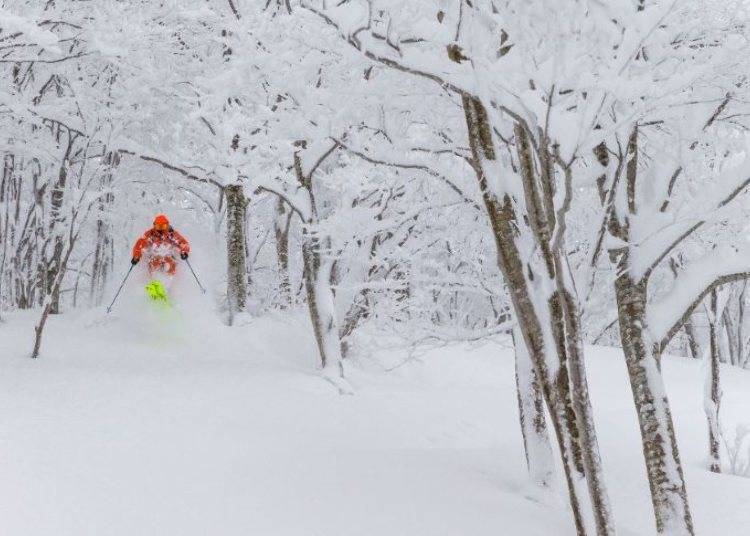 For people who want to focus on skiing itself and enjoying the quality powder and natural terrain, some criteria to help you select a ski resort will be:
・snowfall
・snow quality
・non-compact snow, and
・if they have a tree run area for people who want to focus on skiing itself and enjoying the quality powder and natural terrain or not.

Most ski resort websites in Japan will have this information displayed straight away.

You can enjoy the deep powder in heavy snow areas. In high altitude locations or cold areas, you can enjoy the fine smooth powder snow.

The snowfall situation of non-compact snow areas will be affected by the weather, but you can enjoy a premium quality powder run if the timing is right.

If you wish to enjoy the natural terrain on a tree run, make sure to check if it's a gentle slope that's doable or a steep slope that is meant for advanced skiers. Just make sure to find places that are matching your level for a safe and secure skiing experience.
2. Check the Accommodation Beforehand if You Plan to Spend the Night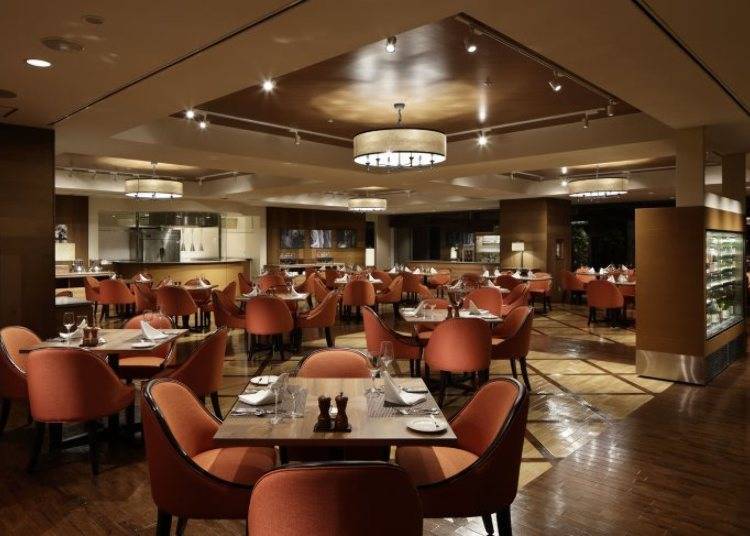 If you plan to spend the night at the resort, be sure to see what is included in the accommodation.

The main factors to look out for are:
1. If the ski slope is connected to the ski resort's accommodation, or whether you will need to arrange transportation.
2. If you can check-in after skiing.
3. Know about how far the facility is from a train station or bus stop - you don't want to be lugging suitcases through the snow for miles!

Another factor to check for a fun accommodation experience is if they accommodate your personal needs, such as if the facility has a resort feeling, meal quality, and hot springs quality.

There are travel packs where ski lift tickets are included with your hotel fee, so make sure to check various plans at accommodation websites.
3. Check How Family-Friendly A Facility Is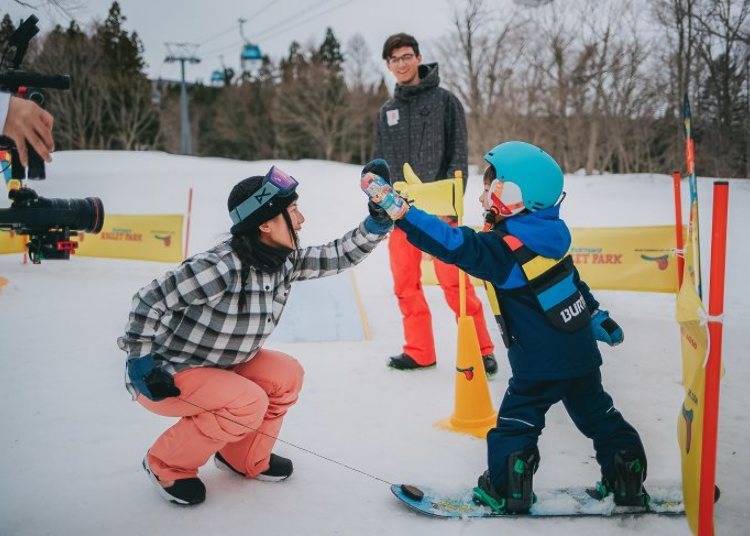 If you're planning a family ski trip to Japan, an important factor will be if they have gentle slopes for children.

Facilities such as a kid's park for children who can't ski and other activities that can be enjoyed by the family are great bonuses - especially if they are in English!

Another point to check for is whether there are indoor facilities to rest in when the weather is bad or when your child is tired. A few other things to check are rental for children and lessons for children.

Combine the points above with distance and access method to the ski slope, the scale of the slopes, and weather, to find the ski resort suited for your needs. We also recommend helmets for children when skiing for safety reasons.
4. For a Fun Ski Trip to Japan with Friends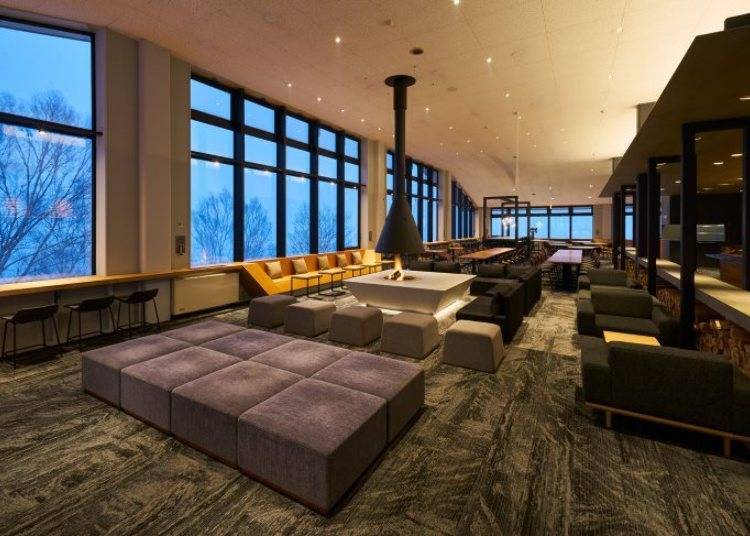 If you plan on traveling with friends, how about planning your ski trip to Japan around delicious food, sweets, and sightseeing? Look for popular local restaurants, restaurants that use local ingredients, or specialized restaurants.

Also, if there is a terrace with a view or a stylish cafe, your time at the snow resort will be even more elegant. You can also go shopping before or after skiing, care for your skin at a quality hot spring, or stop by different places for some snowy activities or fun and games.

Many ski resorts offer discount lift deals, especially for women with events such as ladies' day, so if you plan on a girls trip, keep an eye out!
5. Japan Ski Packing List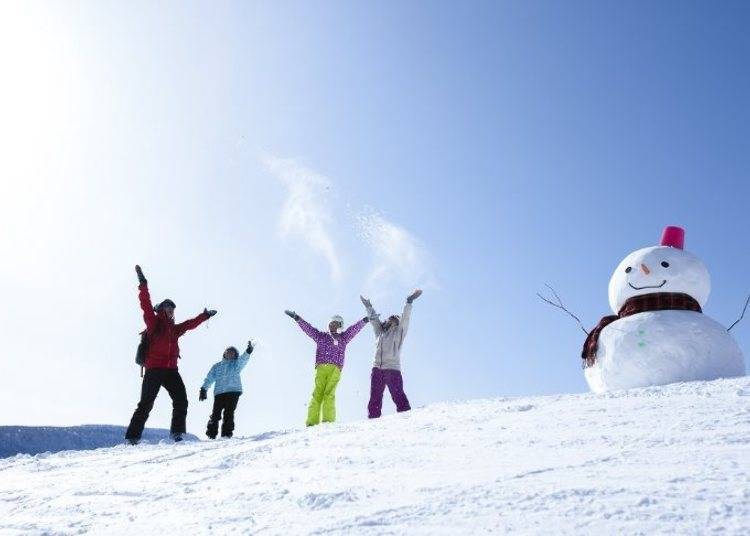 If you are going skiing or snowboarding, skiing equipment and ski wear will be a must, make sure to check for rental information. Know what you can rent and what you would have to bring.

Skis, snowboards, and clothes are usually available for rentals at the resort, but check if they have accessories such as beanies, goggles, gloves. If you plan to go skiing many times, you might save money and time by purchasing equipment instead of renting it all each time.

For your clothes and gloves, make sure to use waterproof equipment made for skiing and snowboarding. Remember these points and check the Japan ski packing list below to be well prepared for your winter trip.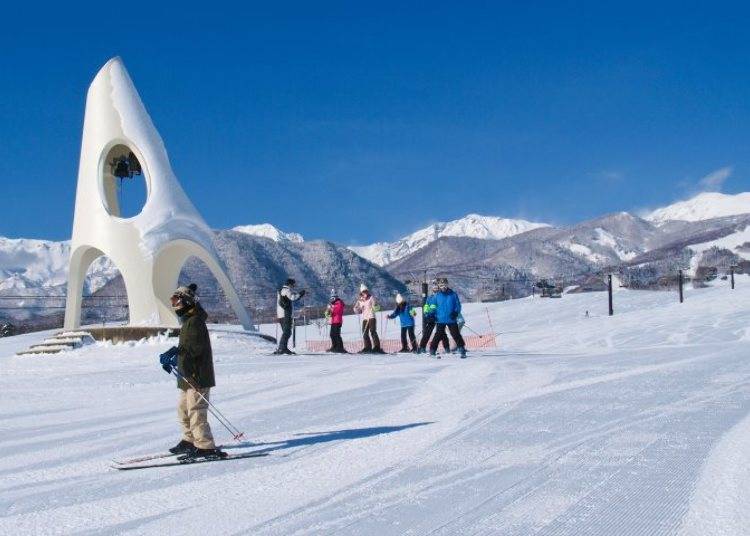 Basic Items for Skiing and Snowboarding

When skiing, you will, of course, need some specialized equipment. While some of it is fairly obvious, like skis or snowboards, it's still a good idea to write out your Japan ski packing list first so you don't forget!

It's also a good idea to make a note of what kind of clothing, and protection you'll need. Generally, ski resorts are (unsurprisingly) very cold, so make sure to layer yourself up with highly insulated clothes.

Here's our checklist:
☑ Ski set (ski, boots, stock)
☑ Snowboard set (board, boots)
☑ Ski and snowboard clothing
☑ Mid layer (fleece and sweatshirt)
☑ Base layer (high insulation)
☑ Tights
☑ Thick socks
☑ Waterproof gloves
☑ Goggles and/or sunglasses
☑ Hats
☑ Neckwarmer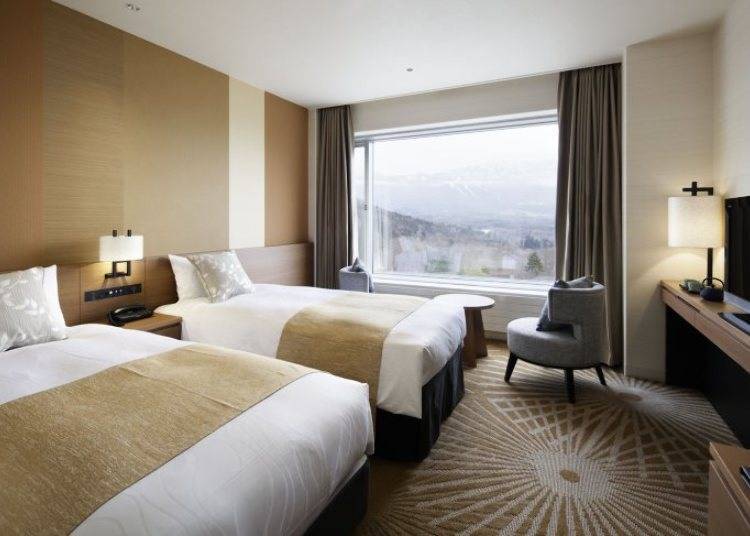 Basic Necessities for Spending the Night

If you plan to spend the night at the resort, you will need a change of clothes. Make sure to keep in mind what to wear at the facility the next day and prepare accordingly. Having a bathing set is useful too. It comes in handy if you plan to stop by a hot spring on your way back after skiing.
☑ Bathing set (large/small towel; plastic bag for wet items)
☑ Change of clothes
☑ Toiletries
☑ Household medicine (pain reliever)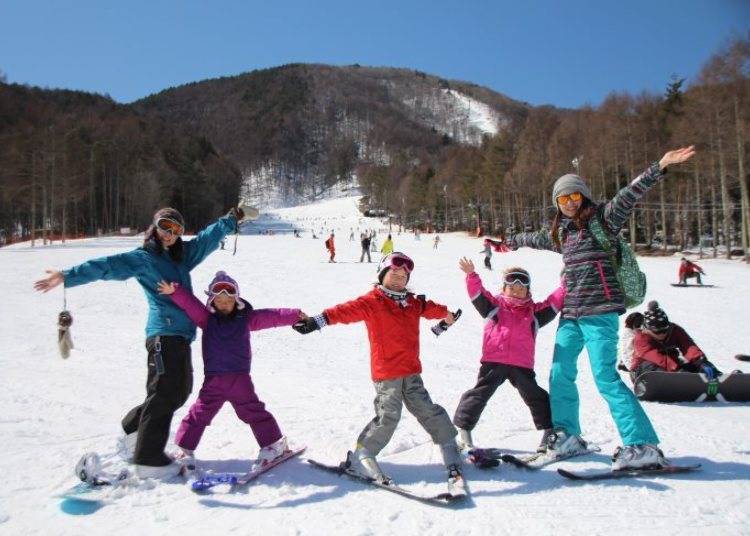 Additional Items for Families

For families, don't forget to bring extra clothes for your children. After playing in the snow and sweating, make sure to change their wet clothes before they get cold! Cold and damp clothes are the worst.
We also recommend having an extra pair of gloves and socks to be safe.
☑ Towels
☑ Extra socks and underwear for children
☑ Extra gloves for children
☑ Plastic bags (bags to put wet clothes in)
☑ Sleds
☑ Equipment for playing in the snow (shovels, buckets, optional snowball maker)
☑ Snowshoes
☑ Backpack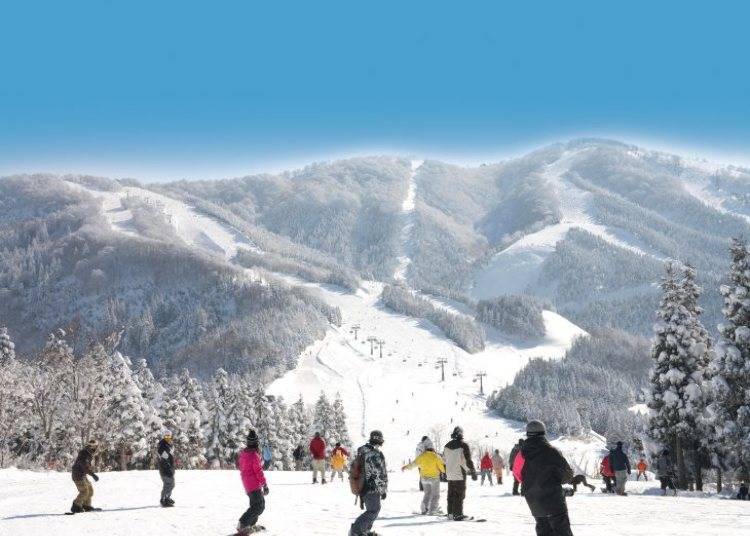 Other Useful Items for a Ski Trip to Japan

On a sunny day, the sunlight will reflect from the snow below, so make sure to protect yourself with sunblock. Lip balm is also nice to have on hand for your dried lips.

Make sure to have your insurance ready in case of an injury or illness. We strongly recommend getting travel insurance for overseas visitors. Also, when traveling in a car, a blanket is useful for staying warm.

Final extras:
☑ Sunblock
☑ Lip balm
☑ Blanket (for traveling in a car)
☑ Insurance

Now, with all your knowledge and checklists ready to go, you're prepared for an amazing skiing adventure!
▼Early-bird lift tickets are recommended for winter skiing in Japan▼
*This information is from the time of this article's publication.
*Prices and options mentioned are subject to change.
*Unless stated otherwise, all prices include tax.
Search for International flights