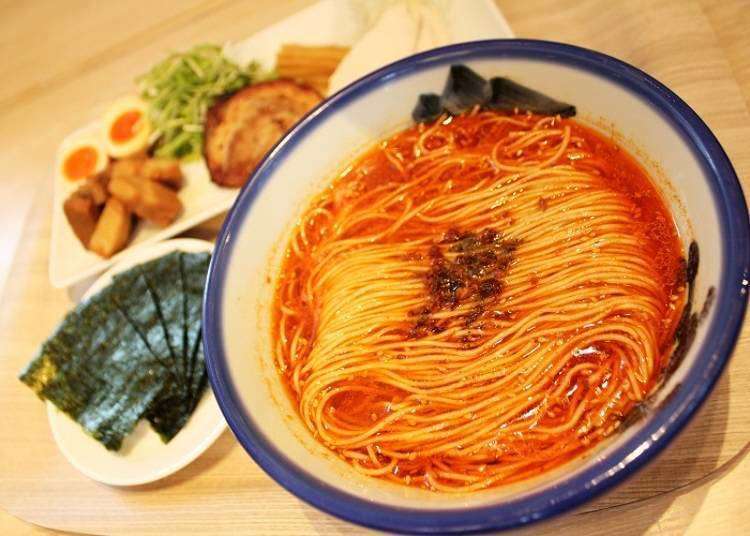 In 2017 the first-ever ski-in-ski-out village was created at Hoshino Resorts Tomamu, the largest residential-style snow resort in Hokkaido. Along Hotalu Street there are more than 20 shops where you can eat and drink. You will find a wide selection of Tomamu restaurants and cafes to choose from depending on the situation and mood.

Here we'll introduce eight recommended cafes and restaurants in Tomamu. Check out these spots to make your stay in Tomamu an even more enjoyable one!
1. Buffet Dining Hal: Enjoy delicious Hokkaido delicacies to your heart's content!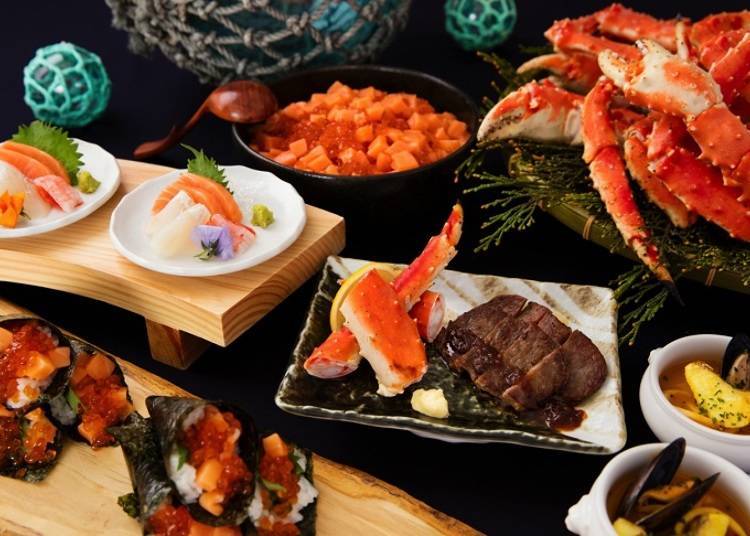 Buffet Dining Hal, located on the lobby floor of the Hotel Alpha Tomamu, offers cuisine featuring Hokkaido's representative seafood dishes made with crab and salmon.

There is a wide selection of dishes from which to choose for your dining pleasure including crab and beef Teppanyaki, salmon and salmon roe sushi rolls, and sashimi. Dozens of other dishes using seasonal ingredients are also offered making this buffet restaurant a truly memorable experience.
2. Bowl & Roll House Eni: Seafood dishes featuring fresh shrimp and crab!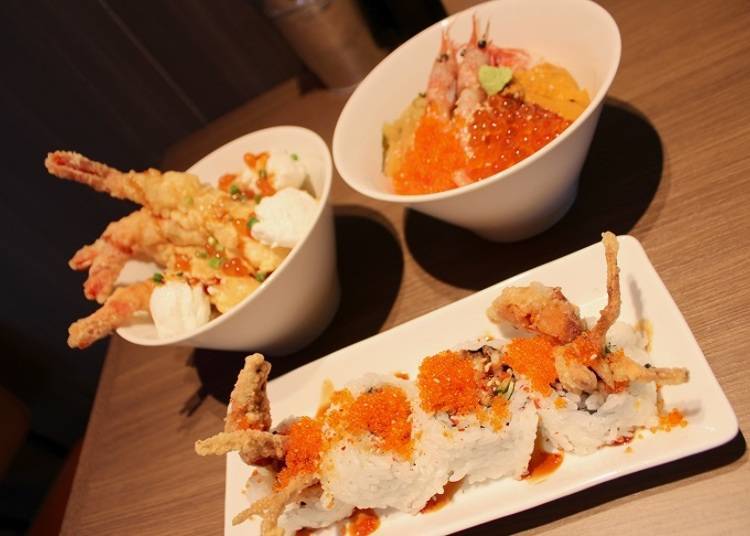 The name Eni is made up of parts of the Japanese words for shrimp and crab - ebi and kani. The bowl dishes and sushi rolls a filled with the plump meat of shrimp and crab. This landmark of Tomamu is famous for the humor evident in the names of the dishes made with these ingredients such as the Unkai Ebi Tendon (Shrimp Tempura Bowl) and the Kiwami ☆ Tsufu-don that is loaded with sea urchin, salmon roe, and plump shrimp. This is an establishment that pays careful attention to flavor and service.
3. Ramen AFURI: Ramen shop so delicious, customers keep coming back for more!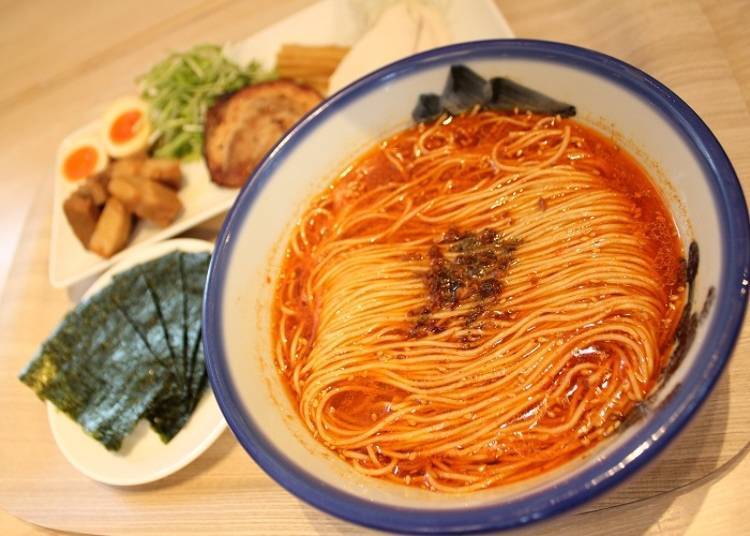 This is the popular Tokyo ramen shop's first branch in Hokkaido. The ramen is noted for its thin noodles in a soup made from carefully selected domestic chicken bones and the freshest vegetables having a seafood flavor. The Yuzu Shio Ramen [citron-salt ramen] with its citron aroma is very popular and enjoyed by a broad range of customers making it a menu standard. In addition, we recommend the Ramen Kiwami, an 'ultimate' dish in which all of the ingredients in the soup come together deliciously; plus the Tonkotsu Ramen [Pork Bone Ramen], which is only available in Tomamu.
4. Platinum: Breakfast at the top of Risonare Tamamu while admiring the spectacular view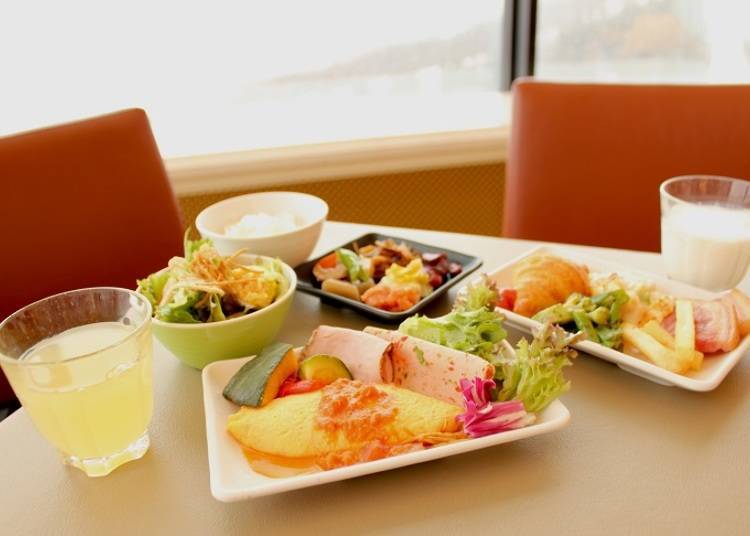 At Platinum, a Tomamu restaurant located on the 32nd floor of Risonare Tomamu, you can enjoy the view of the landscape outside glittering like white platinum over a delicious breakfast. The French toast prepared by the chef before your very eyes is especially delicious.

And for international diners, delight: the restaurant offers a choice of either western or Japanese style breakfasts.
5. Cafe & Bar Tsukino: Carefully selected menu offered in a warm and comfortable setting
The wood interior of the cafe and bar Tsukino located on Hotalu Street gives it an attractive, open feeling. The food menu offers dishes such as a hamburger made with Hokkaido ingredients, a buttermilk latte noted for its gentle flavor, and Hoshino Resort original blend coffee. By all means visit this warm, cozy Tomamu restaurant to enjoy a unique Hokkaido menu.
6. Farm Designs: Hokkaido confectionery offering a dizzying selection of sweets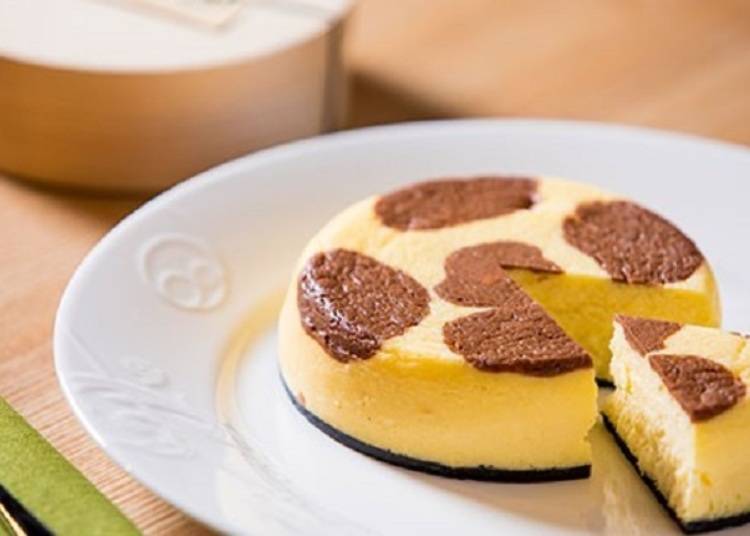 If you have a craving for something sweet, then let's take a peek inside Farm Designs, a confectionery on Hotalu Street. Your heart just might skip a beat when see the delicious assortment of sweets on display. Try one of the unique confections made with ingredients for which Hokkaido is famous, such as blue honeysuckle, corn, and melon. The two-layer cheesecake in a delightful cow-hide motif makes a great souvenir or gift.
7. Books & Café: Place where staying guests can kick back and relax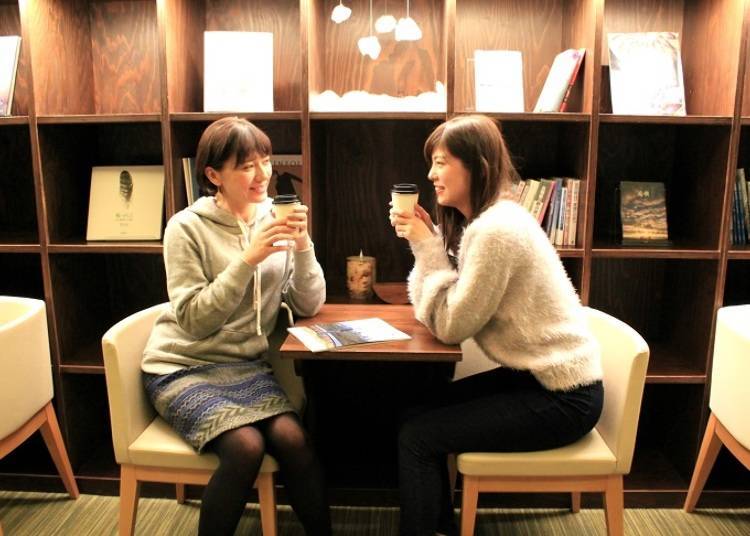 Guests staying at the Risonare Tomamu can enjoy coffee, juice and other self-service drinks at no cost while enjoying various reading materials. At certain hours alcoholic beverages are also served, so you might want to stop by here when you have some free time. The reading materials available are books about Hokkaido and those with information about Tomamu designed to satisfy your curiosity about the region. It is also possible to borrow books and check them out during your stay.
8. Champagne Bar: You just might get lucky and meet someone new!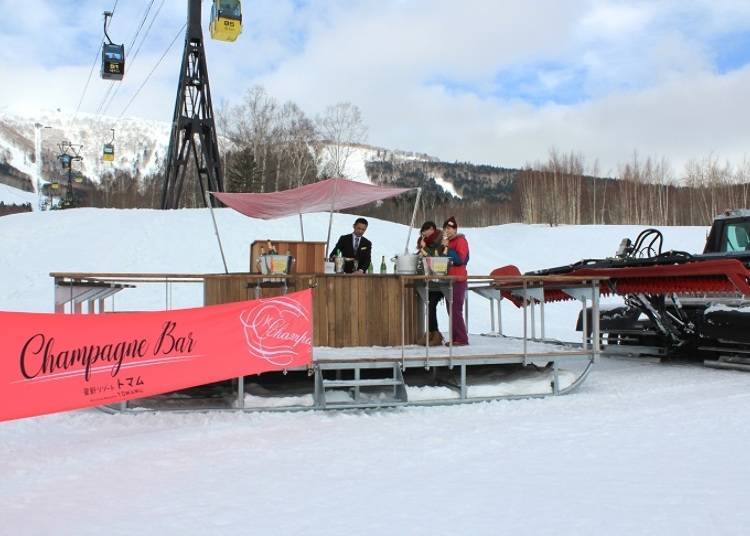 Only on sunny days in March the Superb View Champagne Bar will suddenly appear on the slopes pulled by a snowmobile. Twenty types of champagne are served by a bartender nattily attired in a suit. Sipping champagne at a bar counter under a blue sky while enjoying the scenic beauty of Tomamu is a rare experience. Be sure to try this unique experience if the opportunity presents itself.

photo & text: Natsuko Saito
Address

Nakatomamu, Shimukappu-mura, Yuufutsu-gun, Hokkaido, 079-2204
View Map

Nearest Station

Tomamu Station (Sekisho Line)
5 minutes by bus


Phone Number

0167-58-1111
Address

Nakatomamu, Shimukappu-mura, Yuufutsu-gun, Hokkaido, 079-2204
View Map

Nearest Station

Tomamu Station (Sekisho Line)
5 minutes by bus


Phone Number

0167-58-1111
*This information is from the time of this article's publication.
*Prices and options mentioned are subject to change.
*Unless stated otherwise, all prices include tax.