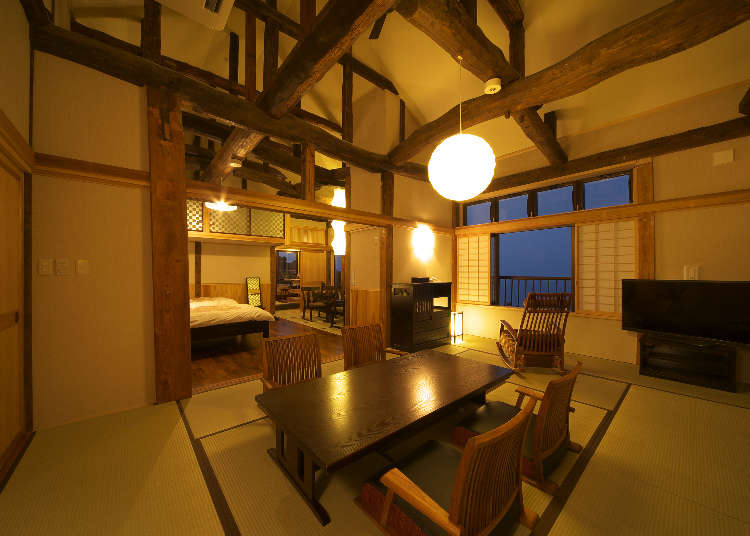 There's hardly a place that lets you get an authentic taste of nostalgic Japan more than renovated Japanese farmhouses called kominka. Atami, one of Japan's most famous and popular hot spring resort towns, has an amazing variety of these kominka to offer, many of them turned into unique inns, hotels, and restaurants.
Café Kichi: Delicious Dishes in a Wooden Townhouse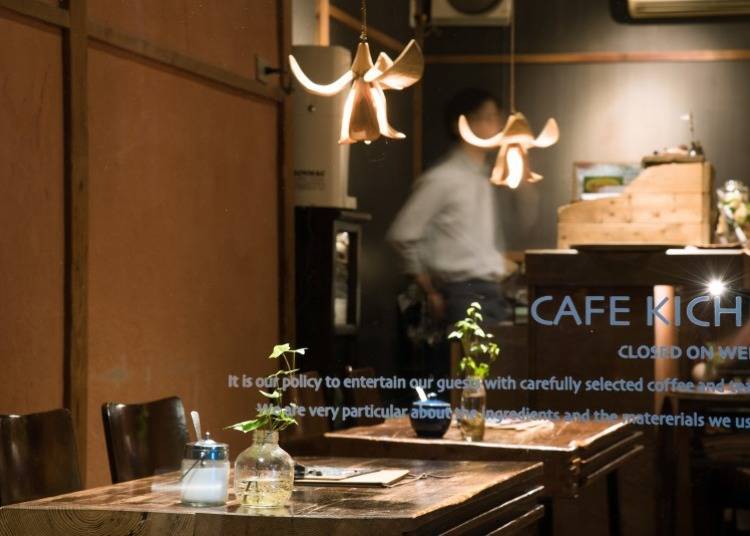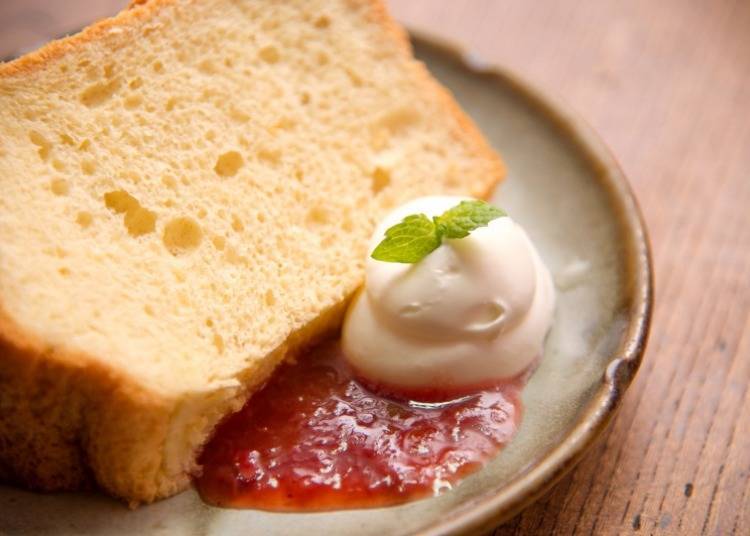 Located very close to Atami Station, Café Kichi is a wonderful little kominka café that is reminiscent of Japan's nostalgic Showa period. Start out with a cup of aromatic coffee for 510 yen (tax included) and try your way through the many delicious and homemade sweets, such as the chiffon cake starting at 410 yen (tax included). The warm, nostalgic atmosphere of the sepia color restaurant is sure to make you forget time! Just a short walk away from the café is Kashi Kichi, a shop affiliated to the café that specializes in the most amazing tarts.

Hours: 1:00 p.m. – 9:00 p.m. (last order 8:40 p.m.)
Closed: Wednesdays
CAFE KICHI

カフェ キチ

Address

5-9 Taharahoncho, Atami-shi, Shizuoka 4130011 Japan
Kichi+: Serving Atami's Most Popular Seafood Bowl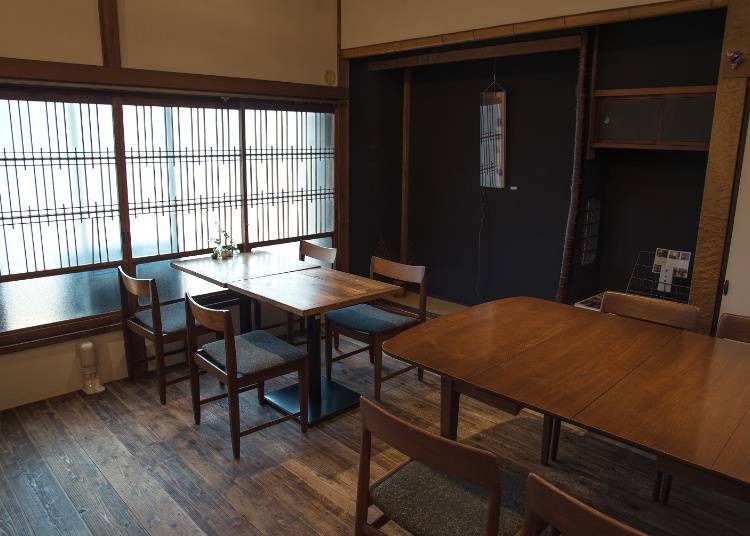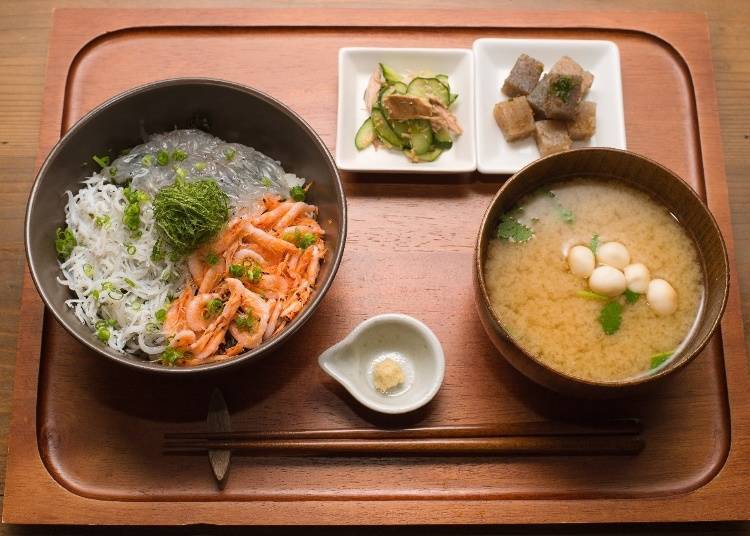 Kichi+ is the restaurant version of the incredibly popular Kominka Café Kichi, located right in front of Atami Station. Just like its café sibling, the restaurant is actually a townhouse that is over 50 years old, the taste of its dishes as amazing as its atmosphere. Our warmest recommendation is the Shirasu-don (young sardine bowl) for 1,000 yen (tax included), as well as the shrimp and sardine pizza toast for 650 yen (tax included). When coming to Atami, trying some of the restaurant's signature dishes is a must!

Hours: 10:00 a.m. – 6:00 p.m.
Closed: Wednesdays
KICHI+

キチ プラス

Address

6-11 Taharahoncho, Atami-shi, Shizuoka 4130011 Japan
Atami Soba Taga: Enjoying Buckwheat in an Edo Era Trader's Residence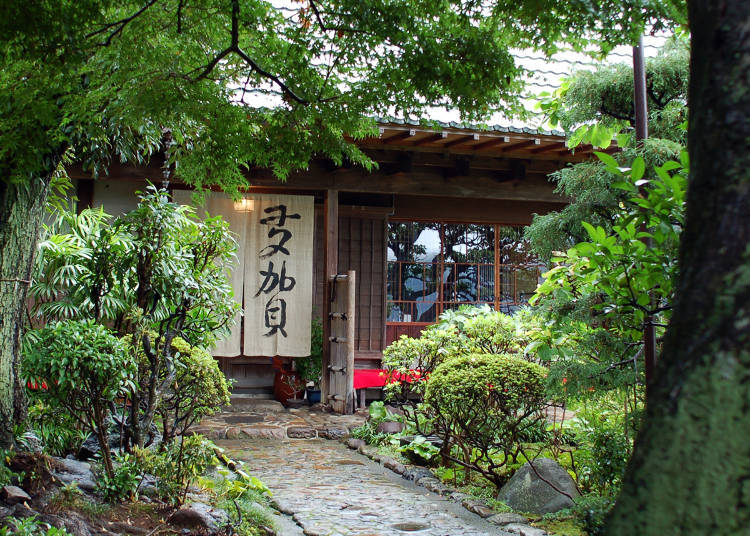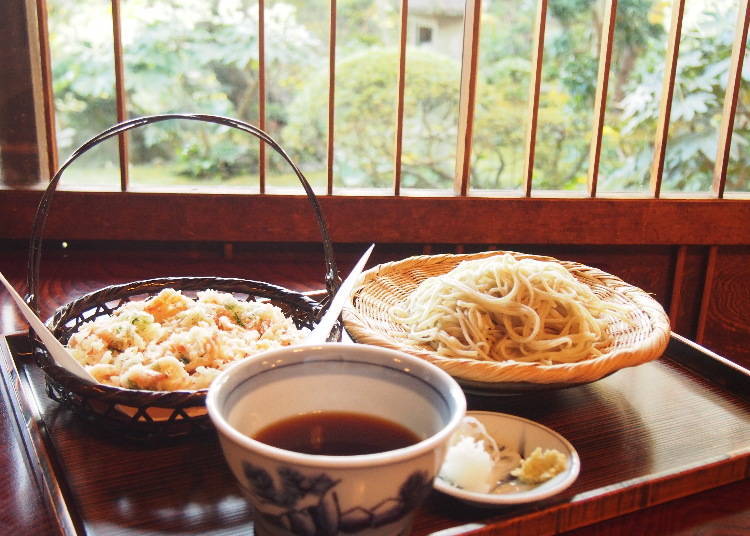 Originally the villa of a wealthy merchant of the late Edo period, the reconstruction of this historic place was supervised by the famous German architect Bruno Taut. The around 200 year old building is nestled between seasonal trees and flowers which paint the scenery in a different color with every passing season. Gazing out of the window, there's a breathtakingly beautiful ocean view to be enjoyed while savoring the delicious soba (buckwheat noodles) from 700 yen (tax included). Slip back in time at Atami Soba Taga!

Hours: 11:00 – 16:00 (L.O. 15:50)
Closed: Thursday
Atami Soba Taga

蕎麦処 多賀

Address

798 Kamitaga, Atami-shi, Shizuoka 4130101 Japan
Mizuno: Experiencing the Authentic Japan of Olden Days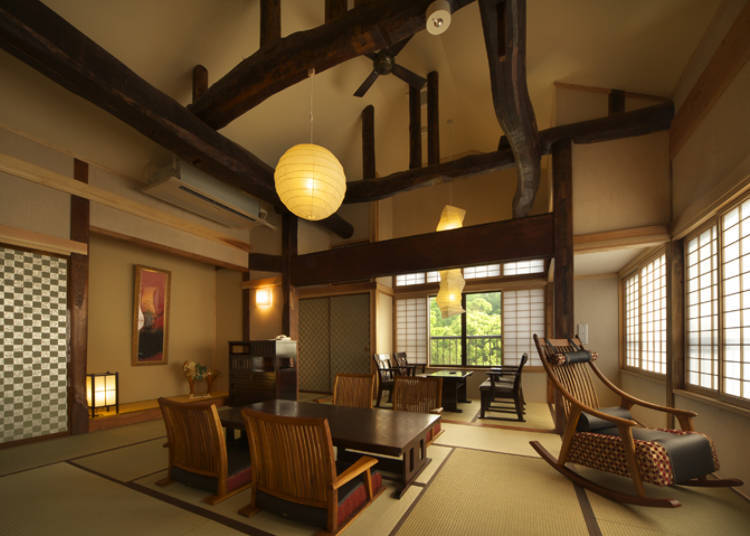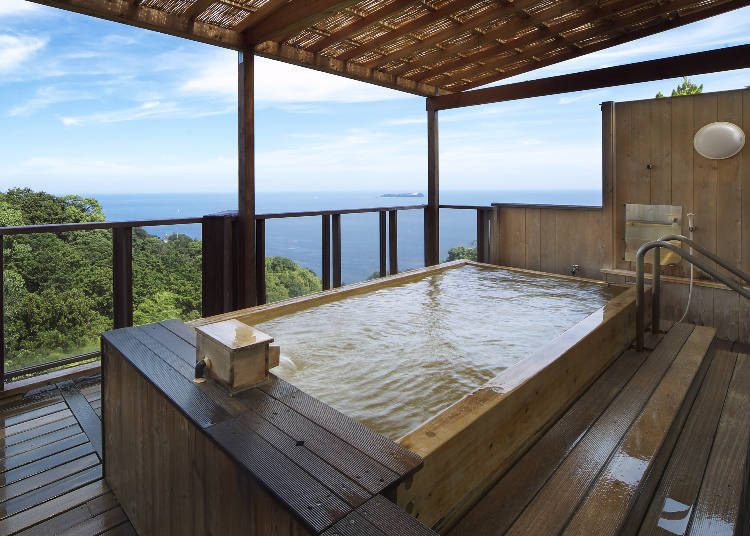 Mizuno is a quiet and atmospheric kominka hot spring inn that is just a 7 minute dive by car away from Ajiro Station on the JR Ito Station. It is a place where the warmth of the sea and mountains surrounding the hot springs harmonize just perfectly with the inherent warmth of the old, natural materials that the inn was built with. Incredibly rich in nature, the inn was once a private farmhouse that was renovated to serve guests as a traditional Japanese inn. With their thick, wooden pillars, the rooms emulate the cozy feeling of an old forest, an experience that is brought to perfecting by soaking your body in the natural open-air bath of Mizuno. Bring time to a stand-still and seek refuge of the busy day to day life of the city here.

Check-In: 2:00 p.m. – 6:00 p.m.
Check-Out: 10:30 a.m.
"Kutsurogi" Room: from 23,900 yen per two persons on weekdays
Kominka: from 37,950 yen per two persons on weekdays
(consumption & bathing tax included)
Address

627-363, Ajiro, Atami-shi, Shizuoka, 413-0103
View Map

Nearest Station

Ajiro Station (JR Ito Line)


Phone Number

0557-67-2643
Area

Category

Articles Genre
*This information is from the time of this article's publication.