Countries all around the globe have also been easing up travel restrictions. Naturally, many have also wondered if and when they could travel to Japan again. The rules and details around visiting Japan can be a little complicated to understand.

Several restrictions for entering the country changed on September 8, and from October 11, independent travelers will be able to enter Japan, with no restrictions on the number of daily entries, and no short-term visa.

Based on government information, we'll explain everything you need to know about Japan travel restrictions, from entry conditions and necessary documentation, to mask requirements and the current state of Covid-19 in Japan.

Information is as of November 7, 2022
Main image: PIXTA
Who can enter Japan? What are the conditions for entry?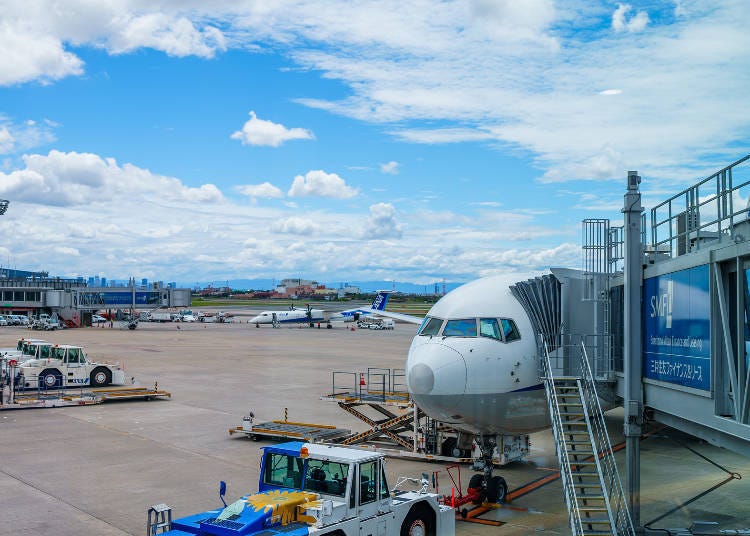 Image: PIXTA
Due to the spread of Covid-19, Japan has been implementing immigration restrictions and strengthening the quarantine system for foreign nationals who wish to enter Japan.

Travel restrictions relaxed
From October 11, 2022, border measures were relaxed. There is no longer a limit on the number of visitors who can enter the country.

Quarantine unnecessary for vaccinated visitors
Those with a valid vaccination certificate can enter the country without a pre-departure inspection certificate, inspection upon arrival, or waiting after entry.

Those who do not have a valid vaccination certificate must undergo a test within 72 hours before leaving Japan and present a negative test certificate issued by a medical institution to the quarantine station.
Details on border measures
The key points of how border measures were relaxed for foreign visitors are as follows.
The number of daily visitors had been set at 50,000; this limit has since been abolished.
Lifting the ban on entry for individual foreign tourists.
Visa exemption for short-term stays for tourism purposes.
If a visitor displays no Covid-19 symptoms, a PCR test is unnecessary at the time of entry and there is no waiting after entry.
Quarantine measures upon entry
*From the Ministry of Health, Labour and Welfare's official website.
What 'Visit Japan Web' is and how it helps you complete immigration procedures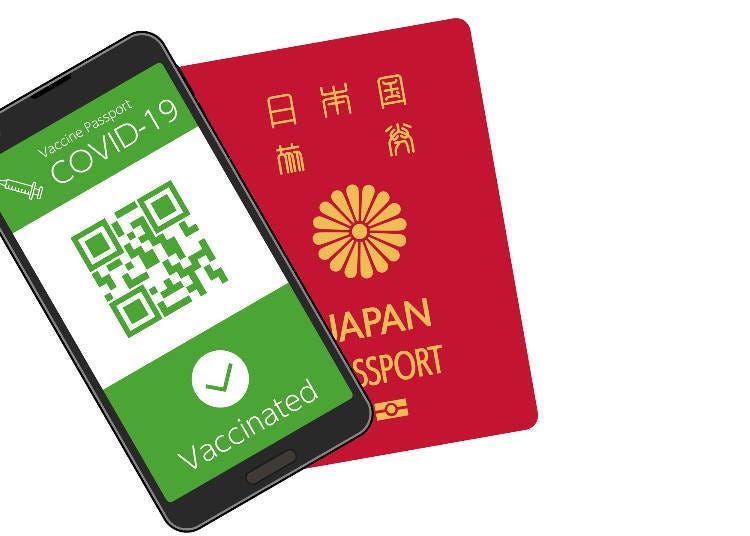 Image: PIXTA
Visit Japan Web launched on November 1, 2022. The Visit Japan Web service enables you to complete immigration procedures and customs declarations online. The service is available to both foreign visitors and Japanese nationals returning from abroad.

What's more, the Fast Track feature is also added to this service. Fast Track allows users to complete some quarantine procedures (registering documents such as a vaccine certificate or 'vaccine passport', or a Covid-19 Negative Test Result Certificate issued within 72 hours prior to departure, and questionnaires) in advance.

In this manner, you can complete the quarantine procedures quickly by simply showing the Visit Japan Web screen at the quarantine counter after arrival.

Frequent travelers to Japan should note that the Visit Japan Web supersedes the MySOS app, which became unavailable on November 14, 2022.

Visit Japan Web is available in Japanese, English, Chinese (simplified), Chinese (traditional), and Korean.

Available airports (as of November 1, 2022):
・Narita International Airport
・Haneda Airport
・Kansai International Airport
・Central Japan International Airport
・Fukuoka Airport
・New Chitose Airport
・Naha Airport

Note that the quarantine (Fast Track) feature can be used at all airports and ports in Japan.
What you need for Visit Japan Web registration
A computer, smartphone, or tablet with internet access
Passport
Vaccination certificate or negative test certificate recognized by the Japanese government
All returnees and entrants to Japan are required to submit either a valid COVID-19 vaccination certificate that shows you've received three doses of a vaccine on the Emergency Use List released by the World Health Organization (WHO).

If you do not have a valid vaccination certificate, you will be required to submit to the quarantine officer a Covid-19 Negative Test Result Certificate issued within 72 hours before departure.
Visit Japan Web registration process
1) Create an account/login: Enter your email address, password, etc. to create an account.
*Supported languages: Japanese, English, Chinese (simplified), Chinese (traditional), Korean
2) User information registration: Enter your name, date of birth, nationality, passport number, etc.

3) Registration of arrival/departure schedule: Enter the arrival/departure date, airline name, etc.

4) Submitting various information
Quarantine (Fast Track)
Follow the instructions on the screen to read your passport, register for the "Questionnaire WEB" to fill in immigration information, stay in Japan, stay in endemic areas, physical condition, etc., and submit a vaccination certificate or test certificate within 72 hours before departure. After confirming the registration details, the color of the app screen changes from red to blue. A QR code will also be generated at this point.

The application deadline is 6 hours before the scheduled arrival date of the boarding flight (24 hours before departure for ships).

・Immigration record registration
Pre-filled data such as first name, last name, and date of birth will be displayed automatically. In addition, enter your current address, country, the purpose of travel, etc.

・Customs declaration
After registering the necessary information on the Personal Effects/Unaccompanied Goods Application Form and completing the procedures at the electronic declaration terminal at the airport, you can pass through the customs inspection electronic declaration gate.

There is also a column for registering the overseas travel insurance subscription status as a "recommendation" rather than an obligation. Those who have already joined should register.

5) After arriving in Japan
You must present the QR code created in Step 4 at the quarantine station or immigration counter. Also, the screen will be yellow if you have selected "None" for the vaccination certificate and test certificate within 72 hours before departure. In this case, it is necessary to present a paper inspection certificate within 72 hours before departure at the time of entry.

Also, if you don't have a smartphone, you may present a piece of paper with the QR code printed on it.
What is Japan's domestic travel policy?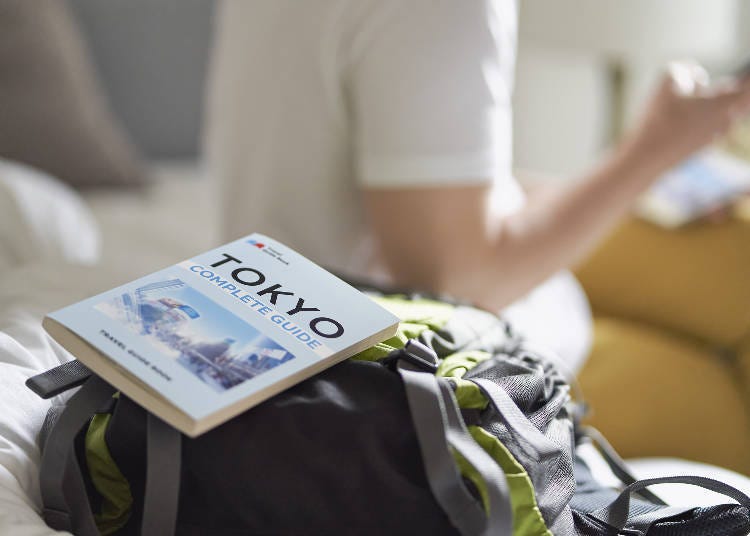 Image: PIXTA
From October 11, 2022, National Travel Assistance kicked off to support the tourism industry, which has been greatly affected by Covid-19. A discount equivalent to 40% of the travel fee and a coupon that can be used locally (3,000 yen on weekdays, 1,000 yen on weekends) will be handed out at the time of check-in at the accommodation facility.

In addition, Japan started an "event discount" that offers discounts equivalent to 20% (up to 2,000 yen) on tickets for amusement parks, live performances, sports matches, movies, etc. The aim is to stimulate demand for events related to "culture arts" and "sports" that have been affected by the spread of Covid-19.

Note, however, that both of these systems are only available to residents of Japan.
How many Covid cases are in Japan now? How many people are vaccinated in Japan?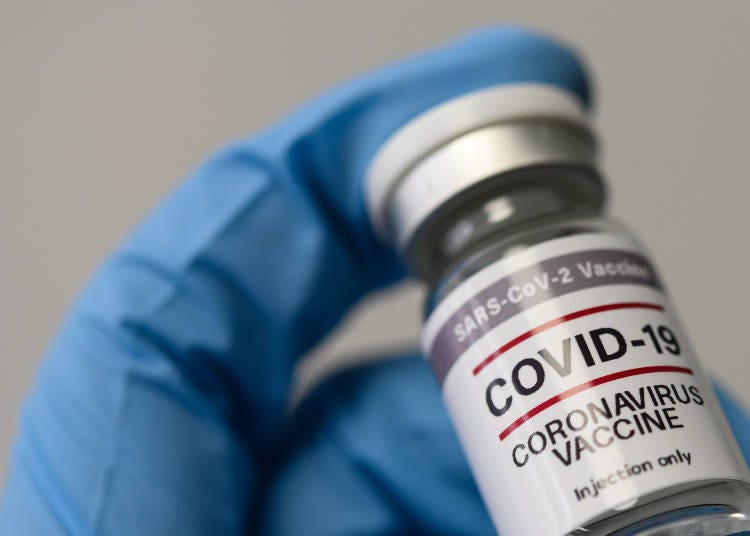 Image: PIXTA
Covid-19 statistics as of November 2, 2022 are as follows:
・Cumulative number of confirmed cases: 22,432,840
・Cumulative number of deaths: 46,781

Covid-19 vaccination status as of November 2, 2022:
・Received 1 dose: 81.4% of total population (104,281,704 people)
・Received 2 doses: 80.4% (102,930,048 people)
・Received 3 doses: 66.2% (83,394,310 people)
・Received 4 doses: 41,324,039 people.

In late September 2022, vaccination against the Omicron strain began. There are concerns about the 8th wave of infection and simultaneous epidemics of influenza, so Japan is actively encouraging vaccinations.

In addition, for children aged 5 to 11 years, the government has started to apply an "effort requirement" (stating they must make an effort to receive the vaccination), based on certain scientific findings under the Omicron strain outbreak.

Still, as with routine vaccinations such as rubella, it is not mandatory, and parents or guardians may choose whether their child receives the vaccination.

The government had been monitoring all persons infected with Covid. To reduce the burden on the healthcare system, it has decided to limit the number of persons reported to those at high risk of severe illness, such as the elderly.
Do I need to wear a mask in Japan?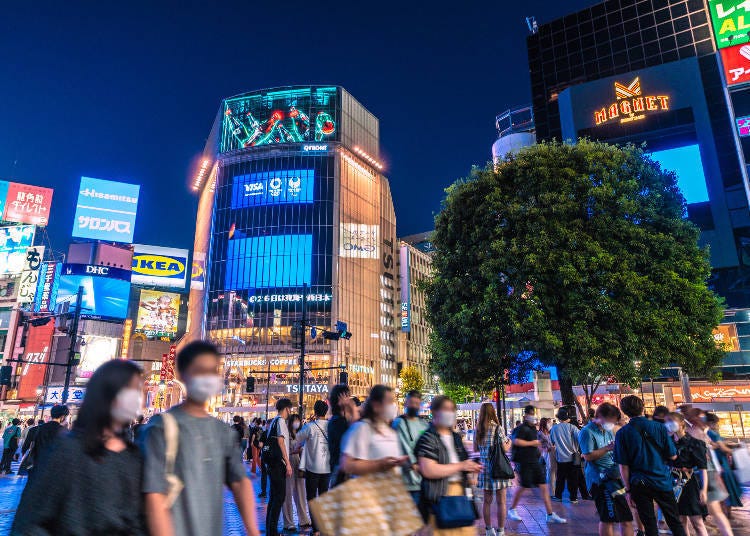 Image: PIXTA
In Japan, many people wear masks both outdoors and indoors. Japanese people had little resistance to wearing masks before Covid, and even when Covid began spreading, mask mandates were not imposed. Instead, people naturally wore masks in response to calls from the government and experts.

However, as of November 2022, the government recommends wearing a mask indoors, except when you can maintain a social distance or where there is little or no conversation, such as reading in a library or viewing art.

Many restaurants, department stores, and other facilities request that masks be worn. Each facility tends to post its mask policy at the entrance, and it is easy to check. Many people in Japan nevertheless wear masks even when not required.

As for masks on children, the government does not recommend that infants under 2 years of age wear masks (even if a social distance cannot be maintained) and does not uniformly require children over 2 years of age and before school age to wear masks, even if a social distance cannot be maintained.
Are restaurants and facilities open?
Image: PIXTA
Since March 21, 2022, facilities have not been required to shorten their hours.

When entering a restaurant, disinfect your hands with the sanitizer at the entrance. Once seated, order your food and drink, remove your mask, and enjoy your meal. Some restaurants may require you to take your temperature at the entrance or may have clear partitions at each table.

Eating in small groups to the extent possible and eating in silence to prevent droplet infection is also recommended. Many schools, kindergartens, and other educational facilities are rigorous in their practice of silent eating.
What about transit - are there any restrictions on travel within Japan?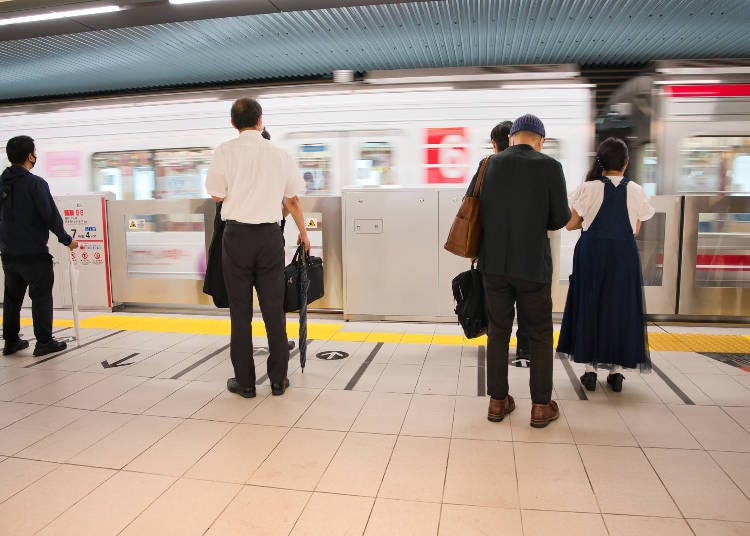 Image: PIXTA
There are no restrictions on land, air, or sea travel. However, depending on the situation, passengers may be urged to refrain as much as possible from non-essential travel to emergency and priority action areas.

In the summer of 2022, Japan celebrated its first Obon holiday in three years without uniform travel restrictions.

The number of people traveling domestically was 175% of the previous year and 96.7% of that in 2019, with an estimated 70 million people (JTB survey), indicating a growing need for travel.

In addition, fall 2022 has many consecutive holidays and national holidays, and the number of travel bookings for September to November is strong at 243% vs. the previous year (HIS survey).

According to a TripAdvisor awareness survey, 51% of Japanese respondents plan to travel domestically in the fall of 2022 (September 1 to November 30), up from 33% in the same period in 2021. 40% of the respondents answered that they would "increase spending considerably" or "increase spending", indicating a positive attitude toward spending on travel.

Going forward, as we enter the Christmas and New Year season, popular travel destinations will be crowded with tourists. It will be difficult to make reservations, especially for hotels near popular tourist destinations and transportation such as bullet trains and airplanes.

As it is expected, we recommend that those who are thinking of traveling to Japan act early.
Are there any events or festivals being held?
Image: PIXTA
Compared to last year, when many events were canceled or scaled down, in the summer of 2022, many events and festivals were held for the first time in a while, taking measures to prevent infection.

This included huge events such as the Nagaoka Festival Fireworks Festival, Omagari Fireworks Festival, Japan's largest outdoor music festival (Fuji Rock Festival '22), Sendai Tanabata Festival, Aomori Nebuta Festival, and the Akita Kanto Festival.

From October 11, 2022, the National Travel Support campaign has started, and autumn leaves and illumination events are scheduled to be held in various places from autumn to winter 2022.
Upcoming major events and festivals
(Tokyo) Autumn night walk in Showa Memorial Park
November 3 - 27, 2022 
A light-up event held at Showa Memorial Park, a famous spot for autumn leaves in Akishima City, Tokyo. Highlights include the 300-meter-long row of golden ginkgo trees, and the Japanese garden where maple trees and wooden bridges are reflected on the surface of the water.

(Kyoto) Kiyomizu-dera Temple Special Night Visit
November 18 - 30, 2022 
Kyoto's famous Kiyomizu-dera Temple will have an illumination event in the evening. Looking down from the main hall, you can enjoy a sea of ​​autumn leaves. Looking up from below, you will be enveloped in the illuminated autumn leaves, and it will be as if Kiyomizu's "stage" is floating.

(Tokyo) Rikugien garden autumn foliage nighttime special viewing 
November 23 - December 4, 2022 
An event held at Rikugien, a famous autumn foliage spot in Tokyo. During the period, the park will be specially opened at night, and the autumn leaves will be illuminated and projected onto the wall of the storehouse.

(Tokyo) Omotesando Fendi Illumination 2022 
December 1 - 29, 2022 
The 150 zelkova trees and planting belt on both sides of the approximately 1.1km Omotesando road from the Jingubashi intersection to the Omotesando intersection are illuminated with 900,000 LED lights.

(Hokkaido) 42nd Sapporo White Illumination (Odori venue) 
November 22 - December 25, 2022 
A historical event that started as the first illumination in Japan. Various large and small symbolic objects will be set up at the Odori venue in Sapporo, and the trees at the Ekimae-dori venue and Minami-Ichijo-dori venue will be decorated with LED lights.
Entering the age of "With Covid"
Image: PIXTA
New Covid infections are still happening around the world. In Europe, while a number of countries have eased mask mandates and other restrictive measures, in July 2022, the highly infectious Omicron strain subtypes "BA.4" and "BA.5" became pandemic, and in Asia, the number of infections continues to rise.

In Japan, since the first case of Covid was confirmed on January 15, 2020, the country has regulated itself by declaring a state of emergency and enforcing priority measures to prevent the spread of the virus.

Although outbreaks of different strains, such as Omicron and Delta, continue to occur, we have entered an era of "with Covid," in which people live while adopting a "new lifestyle" that thoroughly implements infection control measures, such as wearing masks and avoiding the "Three C's (closed spaces with poor ventilation; crowded places with many people; and close-contact settings).

Due in part to the effects of the weaker yen and the drastic easing of border measures, the number of foreign tourists is increasing, and tourist spots throughout Japan are regaining their liveliness. Please do not forget to take measures to prevent infection when planning your visit to Japan.

*Information as of November 7, 2022
*This information is from the time of this article's publication.
*Prices and options mentioned are subject to change.
*Unless stated otherwise, all prices include tax.