As the spread of the Omicron variant finally started to quell, Japan finally lifted the Quasi-State of Emergency, which called for self-isolation and shorter business hours, on March 21, 2022.

And it's not only Japan. Countries all around the globe have gradually started to ease up restrictions. Naturally, many have also begun to wonder if and when they could travel to Japan again. However, the rules and details concerning immigration can be a little complicated to understand.

So in this article, based on government resources, we'll explain everything you need to know about travel to Japan, from entry conditions and necessary documentation, to mask requirements and the current state of Covid-19 in Japan.

*Information as of July 15, 2022
main image: PIXTA
Is Japan open to tourists? What are the requirements for entering Japan?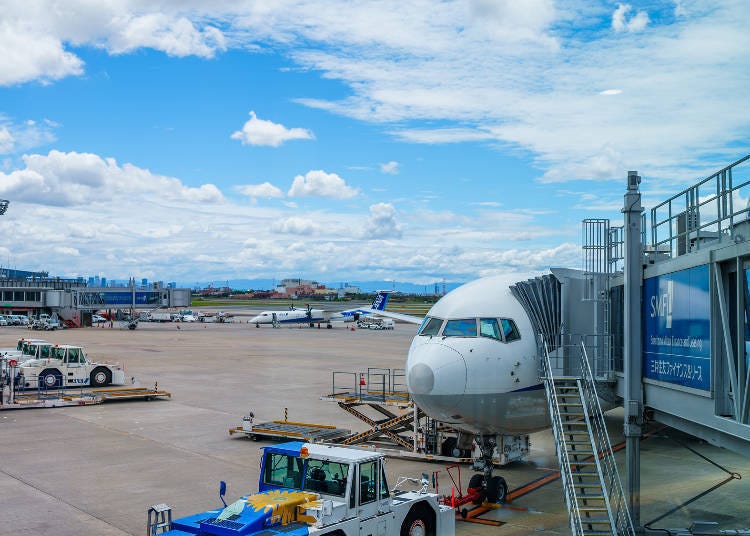 Image source: PIXTA
As of July 15, 2022, the Japanese government has developed new entry restrictions and quarantine measures for foreign nationals who want to enter Japan in the wake of Covid-19.

Generally, new entries from most countries and regions are still suspended.

However, specific requirements may now make it possible for certain individuals to enter, but only when the receiving company/organization in Japan completes the prescribed application in the 'Entrants, Returnees Follow-up System' (ERFS), and when the individual meets either of the following two criteria:

1. Foreign nationals newly entering Japan for short-term stays (under 3 months) for business and employment, or

2. Foreign nationals newly entering Japan for long-term stays who meet any of the above conditions.

Entry for tourism purposes resumed for the first time in two years on June 10, 2022. However, this is currently only to limited countries and regions, and only under certain conditions, such as booking through a travel agency as part of specific tour packages.

Reference:
・COVID-19: Current Japanese Border Measures (Ministry of Health, Labour and Welfare (MHLW)/in English)
What documents do I need to enter Japan? What are Japan's immigration procedures?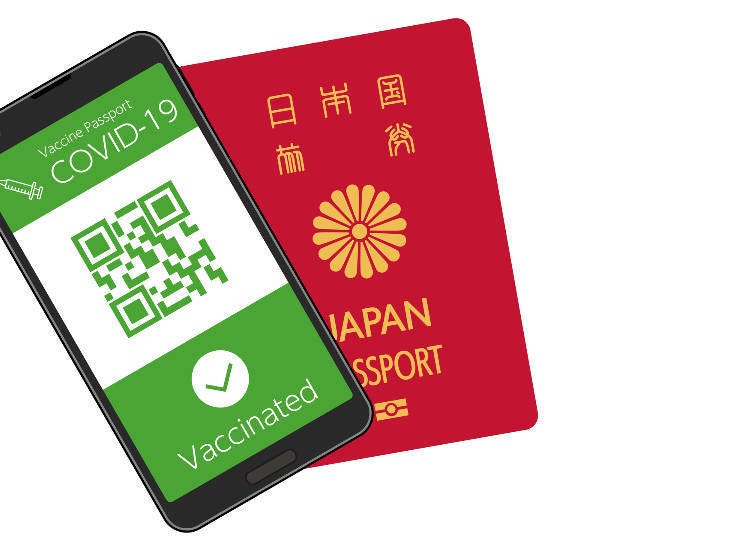 Image source: PIXTA
Those who wish to enter Japan must submit several required documents and adhere to several procedures:
(1) Pre-departure (from home)
(2) Departure
(3) Upon arriving in Japan.

(1) Pre-departure (from home):
a. Acquisition of Certificate of Testing for COVID-19
Travelers must submit a Certificate of Testing for COVID-19 within 72 hours of departure to the Japanese quarantine station. Use the prescribed format as seen on the Ministry of Health, Labor and Welfare (MHLW) website.

Reference:
・About the Certificate of Testing for COVID-19 (MHLW / in Japanese; formats available in multiple languages)

b. Smartphone Requirements and Necessary Apps
To enter Japan, it is essential to have a smartphone to install several required applications that you will need to present to immigration. (If you do not have a smartphone, you can rent one from the airport). The apps you will need to install before departure are as follows:

・MySOS (Residence and health confirmation app): This app sends you daily notifications to update and confirm your current location. You will also be required to respond to video calls from the Health Monitoring Center for Overseas Entrants (HCO) to verify your location during your quarantine period, as well as complete a daily health questionnaire.
・COCOA (Contact Confirming Application): This app will notify you if you have come into contact with an individual who has tested positive for Covid.

References:
・About Smartphones, Registration, and Use of Required Applications (MHLW / in Japanese, English, Simplified Chinese)
・Requirements During Designated Quarantine Period (MHLW / in English)

(2) Departure:
Travelers must present Certificate of Testing for COVID-19 (negative result), taken within 72 hours before departure.

(3) Upon Arrival in Japan:
a. Submit a Written Pledge
Once you enter the country, you will be required to submit a Written Pledge stating that you agree to quarantine in your place of stay, avoid public transportation during quarantine period, save location information, and respond to requests for location updates from the health center. Use the prescribed format for the Written Pledge, available on the Ministry of Health, Labor and Welfare website.

Reference:
・About the Written Pledge (MHLW / Japanese site; pledges available in multiple languages)

b. Submission of Questionnaire
Travelers must provide contact information (e-mail, phone) in order to follow up during the quarantine period.

c. Covid Test
Depending on country or region, you may need to take a second Covid test upon arrival at the airport. See the next section, "Entering Japan Part 3" for details.

d. Submission of Vaccination Status
You will need this if you want to enjoy relaxed restrictions during your quarantine period. Even in places where it may not necessarily be required, it's always better to have it just in case.

You may also be able to complete an online Fast Track, which will simplify the documentation process required to enter Japan. Only available to travelers entering from Narita International Airport, Haneda Airport, Chubu International Airport, Kansai International Airport, or Fukuoka Airport.

Reference:
・About Fast Track (MHLW / in Japanese, English, simplified Chinese, Vietnamese, Indonesian)

In addition, regarding immigration procedures and quarantine requirements, the Ministry of Health, Labor and Welfare warns travelers to expect delays depending on arrival time due to an increase in immigration at many Japanese airports.

They also advise familiarizing yourself with the quarantine process and requirements and making necessary reservations for transportation to your place of stay (such as connecting flights) within 5 hours after arrival.

For those arriving in the evening or later, they advise travelers to consider spending the night at an accommodation near the airport.
Do I need to quarantine in Japan? Post-arrival quarantine conditions and term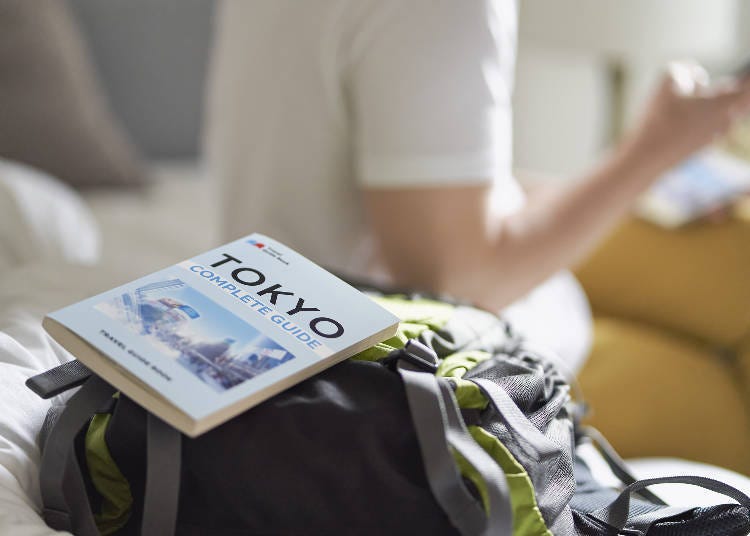 Image source: PIXTA
Japan relaxed inspection and quarantine measures starting June 1, 2022, depending on risk level as determined by three color groups: blue, yellow, and red.

The countries and regions of the world are categorized into these groups in order of risk, which determines inspection and waiting time upon entry.

Lowest At-Risk Group: Blue
No inspection upon entry, and no home quarantine required, regardless of vaccination status.
Major Countries and Regions: Italy, Indonesia, United Kingdom, Australia, South Korea, Singapore, Spain, Thailand, Taiwan, China, Germany, France, United States, Hong Kong, Malaysia

Second Lowest At-Risk Group: Yellow
Must do 3-day home quarantine and have a negative result of a voluntary test from day 3 or later, OR do a 7-day home quarantine without test.
If voluntary test results are negative after entry, extended quarantine is not necessary. Inspection and quarantine after entry are not necessary for those with valid proof of vaccination.
Major Countries and Regions: Egypt, Saudi Arabia, Tunisia

Highest At-Risk Group: Red
Must quarantine for three days at a government-designated facility. If test results taken at the accommodation site are negative, self-quarantine is not necessary after release. Those with valid proof of vaccination may self-quarantine at their place of stay for 7 days after entry. If voluntary test results on day 3 or later are negative, extended quarantine is not required.
Major Countries and Regions: Pakistan, Fiji

・A complete list of countries included in each grouping can be found here (MHLW website).
・To determine the quarantine procedures in your case, see the Health Monitoring Center for Overseas Entrants (HCO) website (MHLW).

On May 20, 2022, the government announced an increase in the number of allowed daily immigrant entries from 10,000 to 20,000. As mentioned above, quarantine measures for overseas immigrants have also been relaxed, with about 80% of entrants expected to be exempt from inspections and quarantine measures. In the future, we can expect entry restrictions to relax even further.
Current Covid infection numbers and vaccination rates in Japan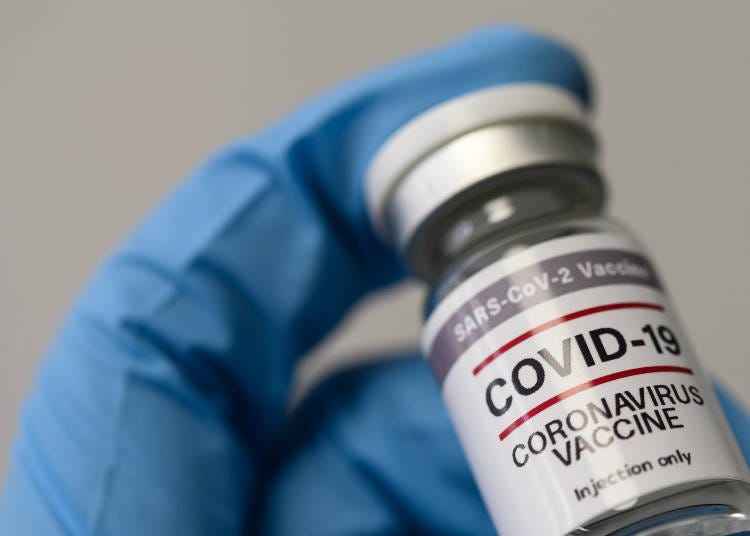 Image source: PIXTA
Japan Covid Statistics (As of July 14, 2022)
Number of positive cases:

9,903,381
Number of deaths due to Covid:

31,494
First vaccination dose received:

103,796,378 (82.0% of the total population)
Second vaccination dose received:

102,432,324 (80.9%)
Third vaccination dose received:

78,845,744 (60.3%)
The fourth vaccination began rolling out in late May for people over 60, as well as those with underlying conditions age 18 and over, those at high risk, and those with recommendations from a doctor.

Prime Minister Kishida announced at a press conference that the scope of coverage for the fourth vaccination will be expanded from the current 60 years and older to include healthcare workers and staff of elderly care facilities, and that vaccination will begin from the week of July 18 onward.

In addition, due to reasons such as the effectiveness of the vaccine against the Omicron variant remaining unclear in children, it is not a requirement for parents to vaccinate children ages 5-11 as of July 15, 2022.

As such, there is a much lower child vaccination rate in Japan, with only 1,402,011 (18.9%) having received their first shot, and 1,299,419 (17.5%) receiving their second.
Travel etiquette in Japan: Are masks required in Japan?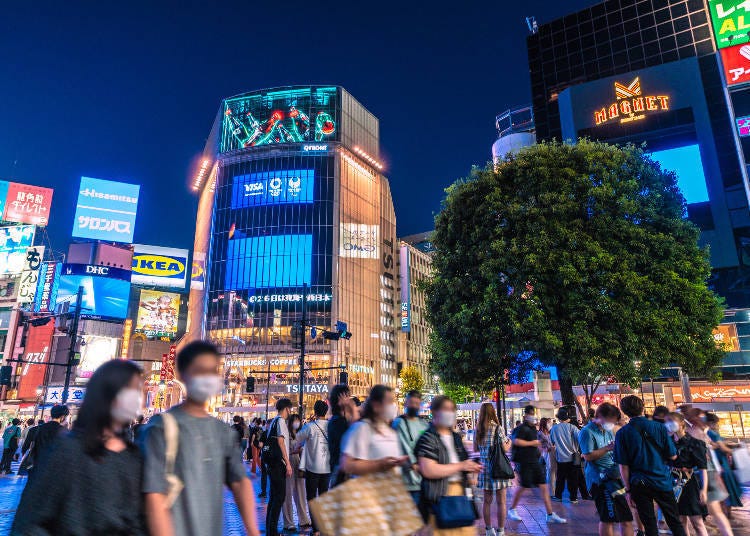 Image source: PIXTA
Many people in Japan had habitually worn masks outside, even before Covid-19 began. Although they were not legally required during Covid, many people continued to use them in response to encouragement from experts and from the government.

However, as of May 2022, after assessing current infection rates and expert opinions, the government stated that "as long as social distance is maintained, masks are not required outdoors." They also expressed the intention to continue taking prevention measures into consideration in the future.

Regarding masks and children, they are not recommended for infants under the age of two, regardless of ability to maintain social distance. For pre-school children two years and older, masking is not required, regardless of ability to social distance.

Now that summer has arrived, the Ministry of Health, Labour and Welfare (MHLW) has also called for "unmasking" during outdoor activities in particular, as wearing masks in hot and humid summer environments increases the risk of heat stroke.
Are restaurants and other facilities open in Japan?
Image source: PIXTA
Government-issued safety measures required restaurants and facilities to shorten business hours. However, as these measures were fully lifted on March 21, 2022, shorter hours are no longer necessary.

When entering any shop, be sure to disinfect your hands with the available sanitizer at the entrance. Once you sit down, order your meal as usual, and remove your mask once your food and drinks have arrived at your table.

Depending on the restaurant, temperature checks may be required upon entry, and some may have plastic partitions installed around tables to prevent droplet spread.
Public transportation situation and restrictions in Japan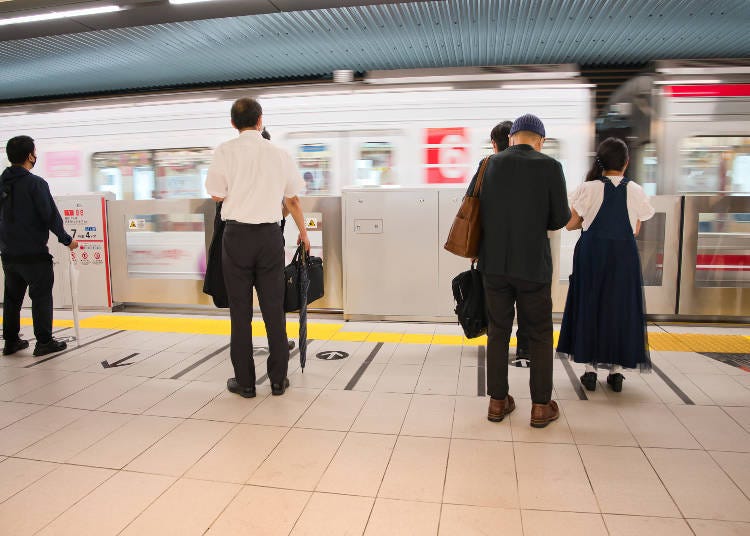 Image source: PIXTA
There are currently no restrictions on land, air, and sea routes. However, restrictions may be enforced as emergency measures depending on the situation.
Will there be events and festivals in Japan?
Image source: PIXTA
There are specific rules in effect regarding musical performances, festivals, and other events, such as limited entry. However, from Spring 2022, many events gradually started to make a comeback.

About Major Events and Festivals
Nagaoka Festival Large Fireworks Festival / August 2-3, 2022
Held in Nagaoka City, Niigata Prefecture, the Nagaoka Festival Grand Fireworks Show is one of Japan's three major fireworks displays. It will take place from August 2-3, 2022, marking its first revival in three years. There will be no free seating, and prices for paid seating remain at the same pre-covid rates.

Fuji Rock Festival '22 / 2022 July 29-31, 2022
Japan's largest outdoor music festival, Fuji Rock Festival '22 will be held on July 29-31 at Naeba Ski Resort, Niigata Prefecture. Requirements to purchase tickets include providing personal information and pre-registration on the covid contact app, COCOA.

Sendai Tanabata Festival / August 6-8, 2022
The Sendai Tanabata Festival is believed to be the originator of all Tanabata festivals. It is also one of the three major festivals of the Tohoku Region. After its cancellation in 2020, it was held at a smaller scale in 2021. This year, the large Tanabata decorations return to the central shopping street at an 80% reduction (about one-quarter of the average year). Certain festivities and activities remain canceled, and the overall event time will be about 2 hours shorter than usual.

Aomori Nebuta Festival / August 2-7, 2022
The Aomori Nebuta Festival is a gorgeous festival display of huge lantern floats (called nebuta). The event was canceled for two consecutive years (2020 and 2021) but is scheduled to resume in 2022. Safety measures include scheduling the Nebuta processions in a sequential fashion (as opposed to starting at the same time as usual), wearing masks in the paid seating area, and refraining from loud cheering and shouting.
'With Covid' - Living in the age of Covid in Japan
Image source: PIXTA
Since the first Covid case in Japan was confirmed on January 15, 2020, people have faced many days of restrictions, states of emergency, and priority measures to prevent the virus spread.

Although variants such as Omicron and Delta continue to appear, people have learned to live while adapting to the "new normal," a lifestyle in which we thoroughly implement preventative measures every day, like mask-wearing and avoiding dense, closed spaces. One could say that we are now living in the 'Age of Covid.'

And while there are signs that restrictions on visiting Japan are gradually being relaxed, we can only hope that it won't be too long before people can enjoy traveling as they did before.

*Information in article as of July 15, 2022

Translated by: Krys Suzuki
*This information is from the time of this article's publication.
*Prices and options mentioned are subject to change.
*Unless stated otherwise, all prices include tax.