With 2021 being year two of the Covid-19 pandemic, people's lifestyles have continued to change drastically. This shift has also affected what's currently trending in Japan.

Nikkei Trendy, a monthly lifestyle magazine that offers the latest on Japanese trends, has recently released a list compiling 2021's hit products. Here we will introduce our top five favorite convenience store foods from this list!

Due to the spread of Covid-19 making outings more difficult, some of these popular products include health foods perfect for dieters who want to make up for the inability to exercise outside as well as luxurious desserts that will provide you with a little escape - melting away the stress of daily life. Let's take a look!
Maritozzo: An Explosively Popular Dessert Now Sold and Developed by Famous Food Companies!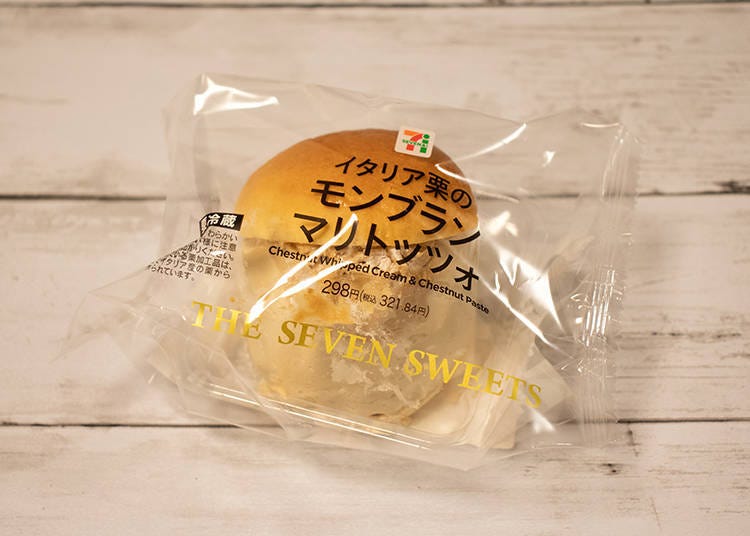 By now, everyone in Japan has heard of maritozzo, the simple but decadent dessert from Rome! These pastries are made by sandwiching generous amounts of whipped cream between two brioche buns.

In 2021, they gained unprecedented popularity throughout Japan. So much so that the word "maritozzo" was even nominated for the annual U-Can New Words and Buzzword Awards.

As if in an attempt to escape the recent health food craze, many people were immediately drawn to the pure decadence of this whipped cream-filled dessert. What's more, the maritozzo's cute appearance caused it to become a hit among women. Following its popularity on social media, it quickly became an item on Japan's trending list.

Now you can find maritozzo sold at supermarkets, Japanese convenience stores, hotels, and even sushi chains, letting you enjoy variations in all different kinds of shapes and flavors!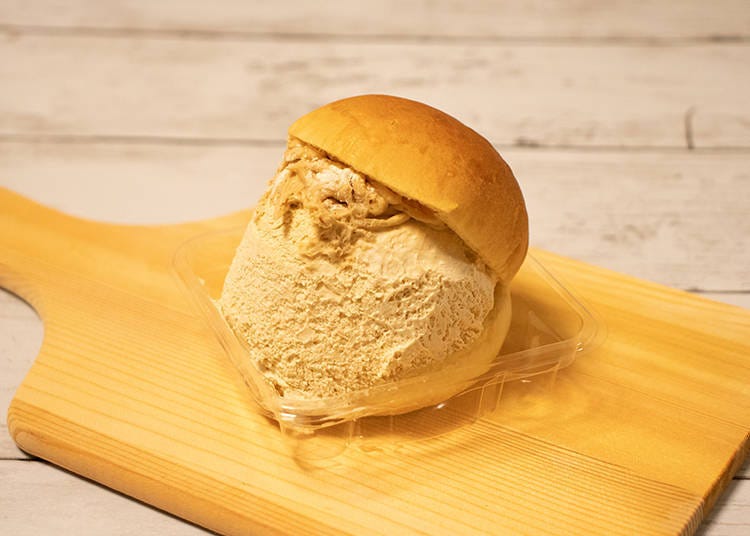 We decided to try 7-Eleven's Italian Chestnut Mont Blanc Maritozzo. As the name suggests, it's a combination of a maritozzo and a Mont Blanc, offering you the best of both desserts!

Moreover, the generous helping of whipped cream isn't too heavy and goes perfectly with the fluffy brioche bread! Although the chestnut flavor isn't as prominent as a regular Mont Blanc, whipped cream lovers can't seem to get enough of this special pastry.
Ichiran Tonkotsu Instant Ramen: A Popular Ramen Shop's Instant Noodles Dish that Surpasses All Expectations!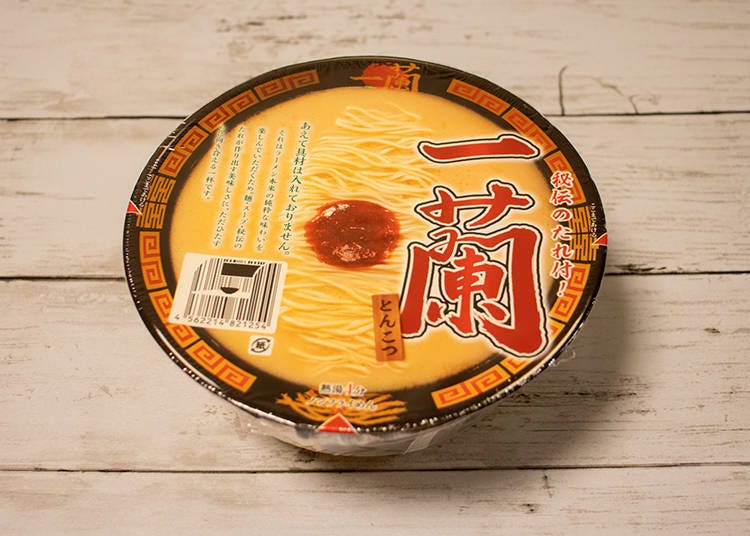 A food item that arguably ranks number one as easy to buy and cheap is instant noodles. In recent years, it's become increasingly popular for ramen shops to collaborate with instant noodle brands.

An instant noodle dish that became popular in 2021 among Japanese and foreigners alike was Ichiran Tonkotsu. This dish was developed by the famous pork broth ramen specialty shop, Ichiran.

Before Ichiran Tonkotsu's release, prices for instant noodles averaged at around 100 yen, with slightly more expensive items staying at around 300 yen.

However, Ichiran Tonkotsu set itself apart, marketing itself at 490 yen per bowl! With Ichiran carefully choosing each ingredient to recreate the same flavors served at their shops, many people couldn't help but want to try the dish out for themselves.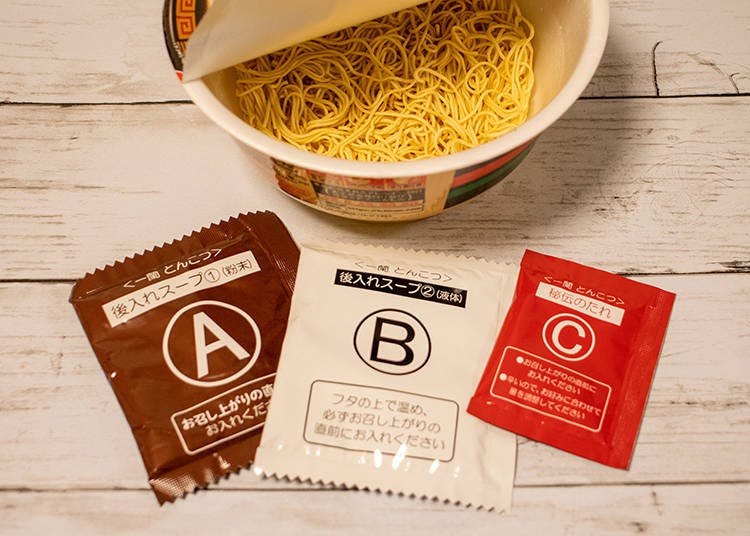 What's so surprising about these instant noodles is that they don't include any toppings. All efforts were made to make a simple ramen bowl with noodles, ramen broth, and Ichiran's secret sauce.

Using non-fried noodles, the amount of flour, how much water is added, and the thickness have been calculated so that they perfectly imitate the fresh and original noodles you would get at Ichiran.
A bowl of ramen without any toppings may look a little plain, but these superb instant noodles leave no room for disappointment! Prepare to fully enjoy the taste of Ichiran ramen in the first bite. The aroma and umami flavors of the soup and the chewy, as well as the bouncy textures of the noodles will leave you completely satisfied!

Though some comments on social media accused this dish of being overpriced, such criticism was soon forgotten due to the sheer number of people wanting to try this ramen at least once. Upon its release, it steadily gained popularity until it was established as a hit product!
Country Ma'am Choco-Covered Cookies: A Cookie with a Quirky Mascot Currently Popular on Japanese Social Media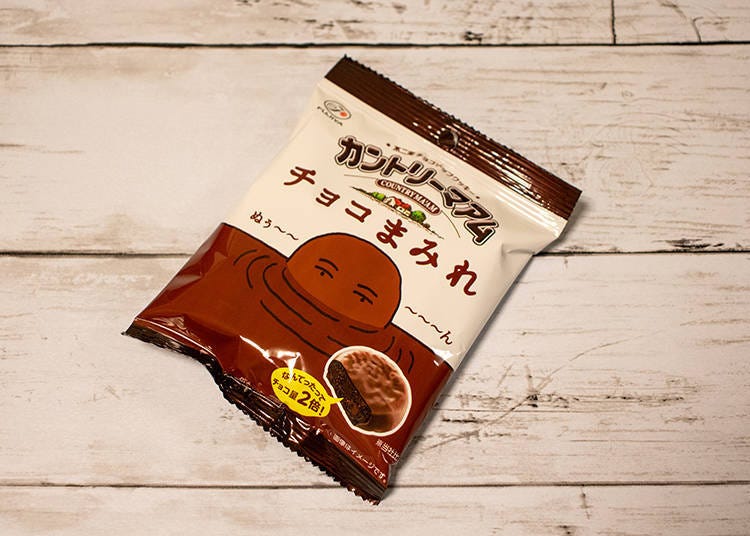 Although more and more people are becoming health conscientious, it's also true that the people of today have more to be stressed about.

Country Ma'am Choco-Covered Cookies are the perfect option for those who are on the verge of exploding "I don't care about calories or sugar! I want to eat as many sweets as I want!"

What's more, this treat doesn't skimp on Country Ma'am's signature chocolate chips! With "decadence" becoming a word that holds more and more weight in the Japanese food world-these special cookies are waiting to fill all your cravings!

These chocolate-covered treats even have their own mascot called Mamire-san. This quirky character has created quite the buzz on social media, causing many people to wonder if it's supposed to represent the actual Country Ma'am cookie. Though shrouded in mystery, the new mascot is said to have contributed to the cookie's popularity among younger crowds.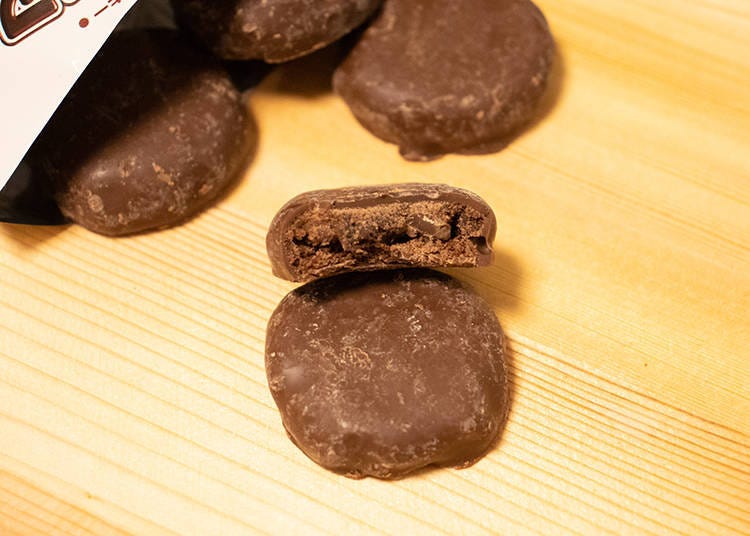 When compared to a similar product from the same brand known as Country Ma'am Mini, the chocolate-covered variety was found to have double the amount of chocolate! However, even if you find a higher ratio of chocolate to cookie, you won't have to sacrifice the beloved, unique texture of a Country Ma'am cookie!

It's even said that, due to how chocolatey these cookies are, they've been a hit among chocolate lovers who weren't such fans of the Country Ma'am originals.
Rice-Substitute Oats: A Hit Product Offering Oatmeal as a Replacement for Rice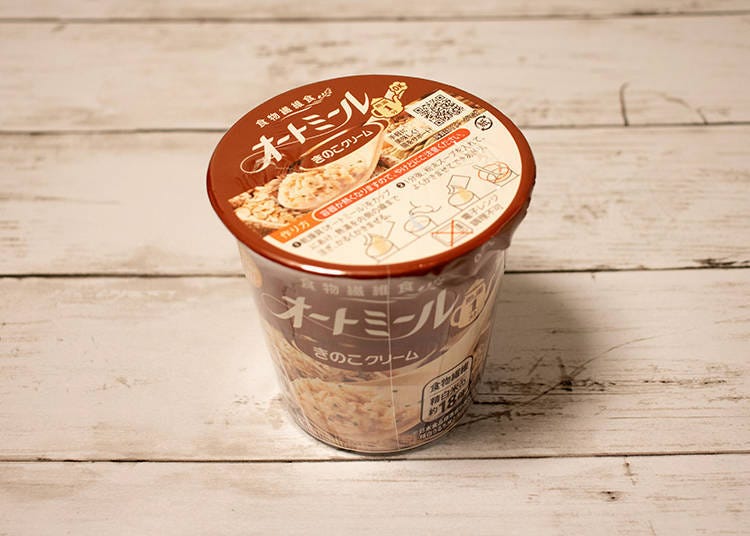 With the spread of Covid-19 limiting people's ability to go outside and exercise, those who are health conscientious or are looking to diet have been raving about using oatmeal as a rice substitute. It's known that the staple food of Japan is rice. However, compared to white or brown rice, oatmeal has a lower sugar content and is more nutritious.

This has inspired many to start incorporating oats into their daily meals instead of rice. Since the popularity of oats has continued to grow, several manufacturers have hopped on the trend by releasing their own oatmeal products.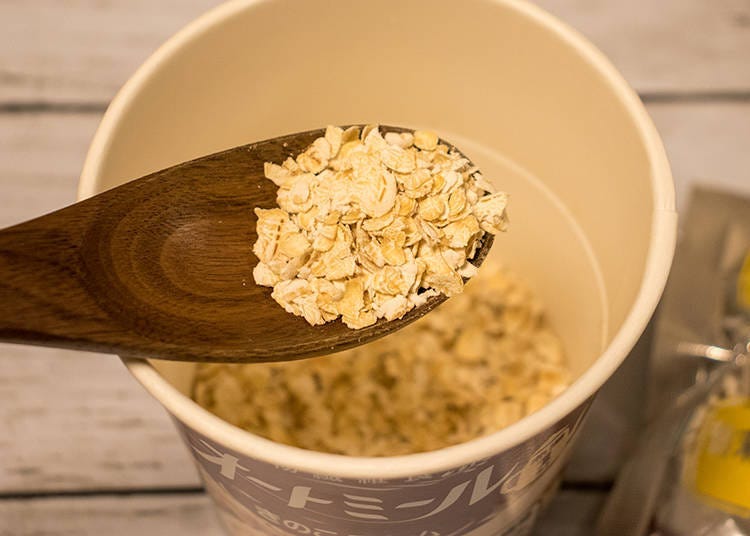 You can find many rice substitute oatmeal recipes on social media, but we decided to try an item sold at convenience stores produced by Asahimatsu Food Products.

Ultimately, we chose their Creamy Mushroom Oatmeal dish. All you have to do is put dry oats into a cup, pour hot water over it, and wait for one minute. You can also adjust the cooking time to change the texture to your liking.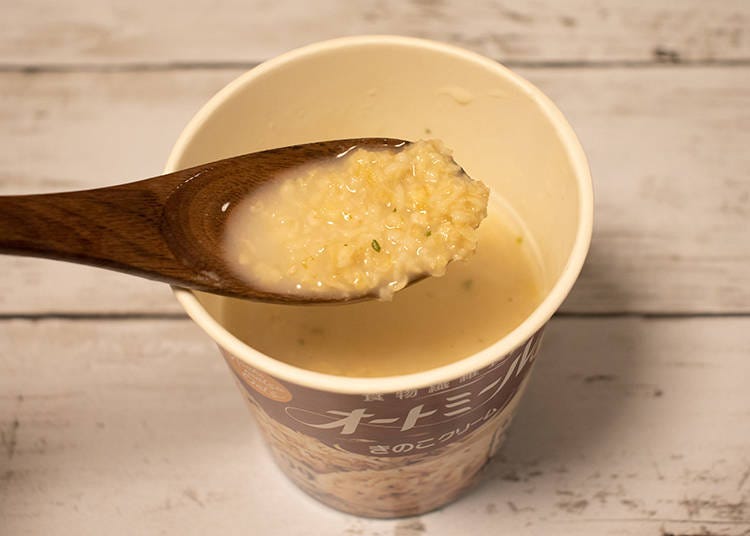 Lastly, you can flavor the oatmeal by adding the soup powder. We decided on the creamy mushroom flavor this time around. This oatmeal dish acts as a perfect substitute for rice in a busy morning or during hectic work hours. It's also great for those who are on a diet.
Tofu Bar: A Healthy Food Item Almost as Popular as Japanese Salad Chicken!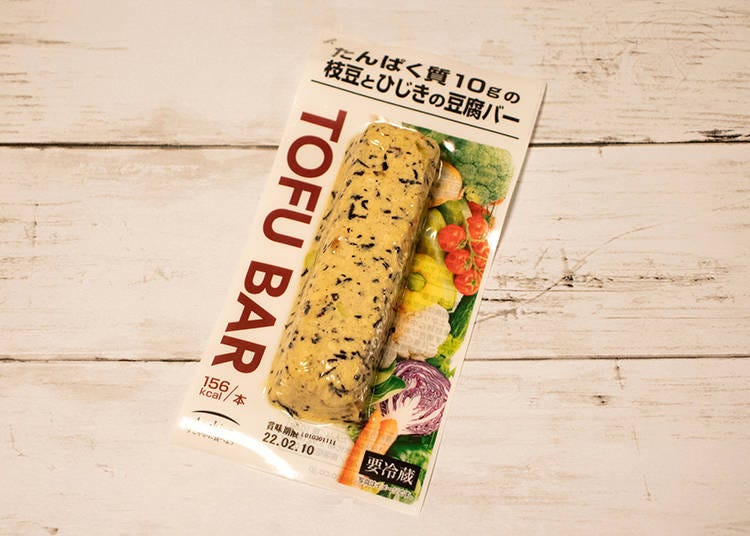 In recent years, soy meat, as well as other processed soy products, have become popular abroad. The newly released tofu bar is a perfect addition to this trend. Just as its name suggests, the product is quite literally a bar-shaped stick of tofu. It can be easily enjoyed without using a plate or adding any seasoning. What's more, it has 2.7 times the amount of protein found in silken tofu!

In Japan, salad chicken, lightly seasoned, steamed chicken breast, has been a go-to option for foods dieters can easily purchase at convenience stores.

Now, the tofu bar has been gaining traction as the next healthy food product you can eat with one hand. Since its release, 7-Eleven has reported over three million sales in the first six months.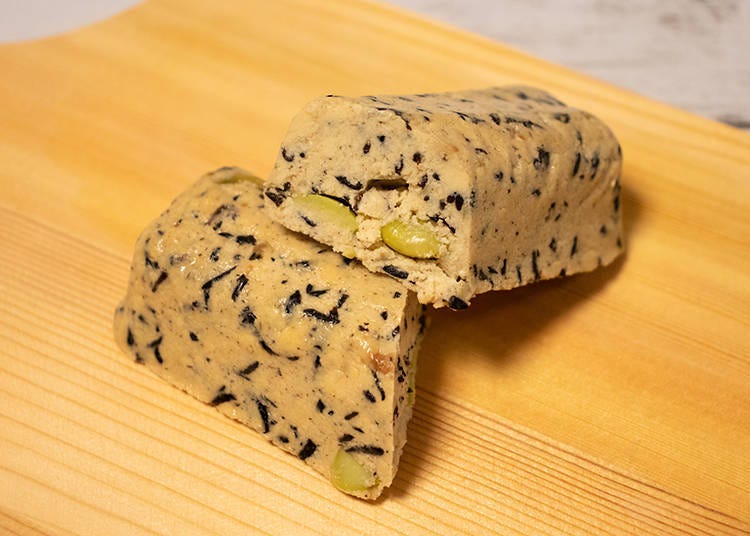 We decided to try the edamame and hijiki seaweed tofu bar. With the added ingredients of edamame and hijiki seaweed, we found that the bar tasted somewhat like the traditional Japanese dish, shira-ae, a mashed tofu salad with sesame seeds and miso.

The chewy texture makes it a satisfying dish and a great meal choice for dieters. What's more, it's especially been a hit among men in their 20's to 40's who want to incorporate tofu into their daily diet.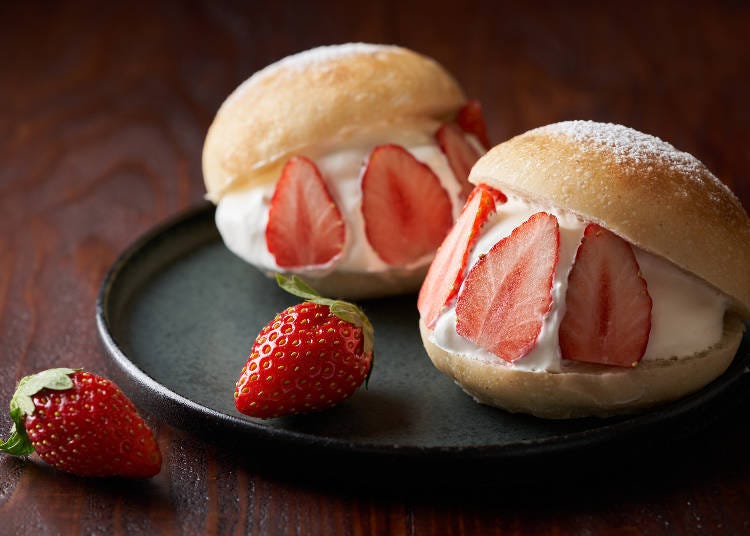 Photo Provided By: PIXTA
Here we have introduced the most trendy items of 2021 you can buy at convenience stores. This includes health foods as well as calorie-dense treats that can only be described as "decadent." Enjoying both types of products just might be the key to making everyday life all the more special.

*The information in this article is from January 2022.
*Depending on the shop, some of the products listed may not be in stock or sold out.
Written by: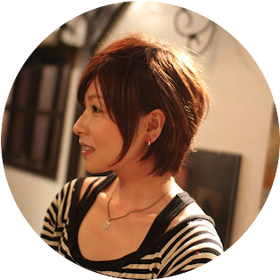 *This information is from the time of this article's publication.
*Prices and options mentioned are subject to change.
*Unless stated otherwise, all prices include tax.