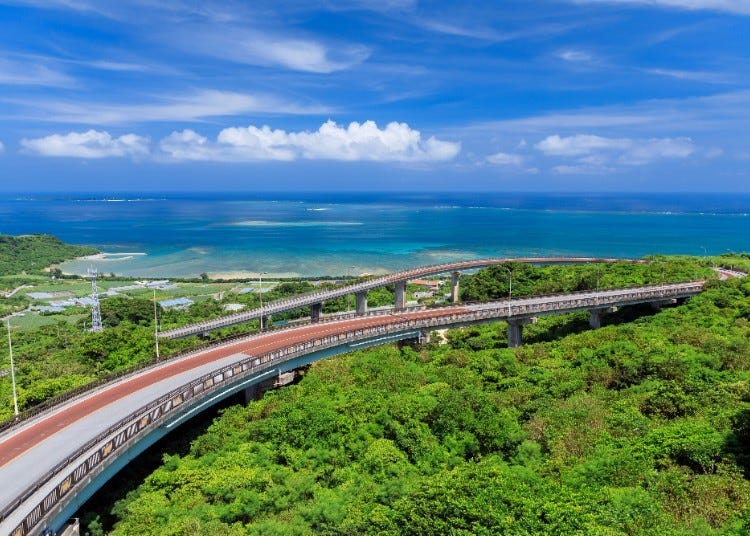 "I want to go on a holiday!" With the effects of Covid-19 the past year, you've surely had this thought countless times. Scenery, cuisine, meeting new people, it's a great refreshment.

Yet even so, with requests for shortened operating hours and self-restraint still continuing in many prefectures, you can only reminisce about your past holiday experiences for a while longer.

Among the foreign residents in Japan who have chosen to stay on because they like the country, what place do they want to go to again for a holiday? The writer interviewed foreign residents of Japan who have been here for less than three years, and from expected destinations to more unorthodox vacation choices, gathered various opinions. (The views below are personal opinions from the questionnaire conducted)
The number one most popular is Kyoto! What is the reason for its popularity?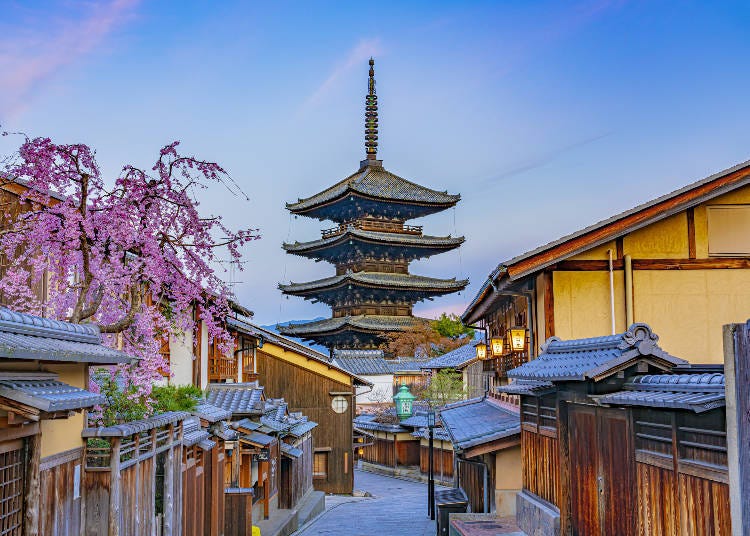 Image: PIXTA
The place that most people have expressed interest in visiting, is Kyoto, popular even amongst short-term foreign visitors to Japan.

"No matter how many times I go to Kyoto, it's fun! Temples, shrines, geisha, cherry blossoms, autumn foliage, snow, it's a town that is totally what Japan is all about" (Vietnam, 20s, female)

"The bamboo forest in Kyoto's Arashiyama is stunning. Arashiyama has many Japanese-style sweet shops and souvenir shops, even if I'm there for an entire day I won't get bored of it" (Malaysia, 20s, male)

"Every year, I'll definitely go to Kyoto at least once, it's fun going around to all the temples. I want to go again soon" (USA, 40s, male)

"Nintendo was founded in Kyoto. I've gone on a fan's pilgrimage to the headquarters while walking the streets of Kyoto, and I also have fond memories of seeing the scenes from Japan's games and anime spreading out before me. Pokemon Center Kyoto is unique too" (Chile, 30s, male)

To foreign visitors, Kyoto has the image of being "The Japan", the town where Japanese culture is passed down. With a charm that captures the heart of foreign visitors and never lets go, you can clearly see it from the comments we gathered as well.
Fondness for Tohoku: Healing yourself in a hot spring secreted away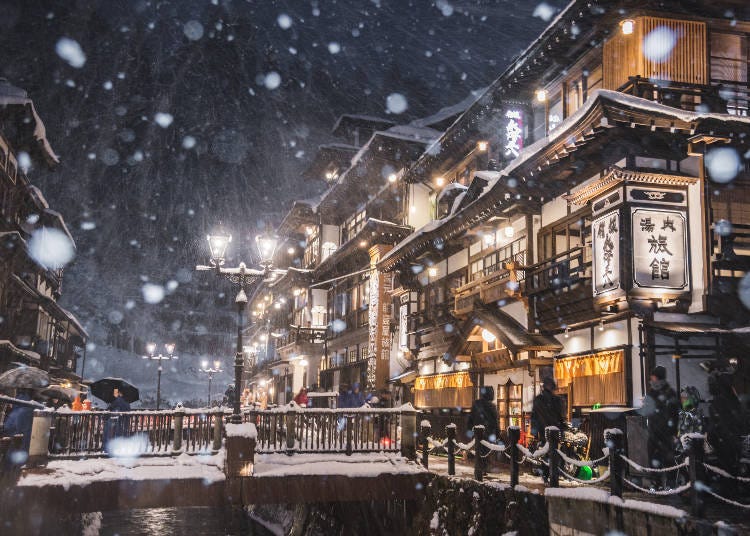 Image: PIXTA
Many foreign residents from Asia have voiced their desires to go back to the hot springs of the Tohoku region.

"I want to go to Hoshino Resort in Aomori one more time. Seeing the snow while in the hot springs was the best" (Korea, 40s, male)

"At Yamagata's Ginsan Onsen, the snowscapes are very beautiful and moving. Next time I definitely want to go in summer" (Taiwan, 20s, female)

"Miyagi Prefecture's Akiu Onsenkyō was really good. Chinese people like hot springs, sake, and wagyu beef very much. The onsen areas near Tokyo and Osaka are full of Chinese people, but as the Tohoku region is further away, there are fewer Chinese people, so I can relax a little. Actually, I've had some problems with neck stiffness, and I've been meaning to get it checked on at the hospital, but I went to the hot spring town where Date Masamune went for "yuji", using spring waters for treatment of ailments, and when I was returning on the bullet train, I was really shocked to find that the stiffness was gone" (China, 30s, female)

Many repeat visitors to Japan are from Asia, and when there are many foreign visitors to popular destinations from their own country, they tend to avoid it. Tohoku's hot spring towns, where you can pass the time in a relaxed manner, seem to be a healing place for many foreign residents in Japan.
Wanting to taste the extreme party atmosphere at Okinawa's beach resorts!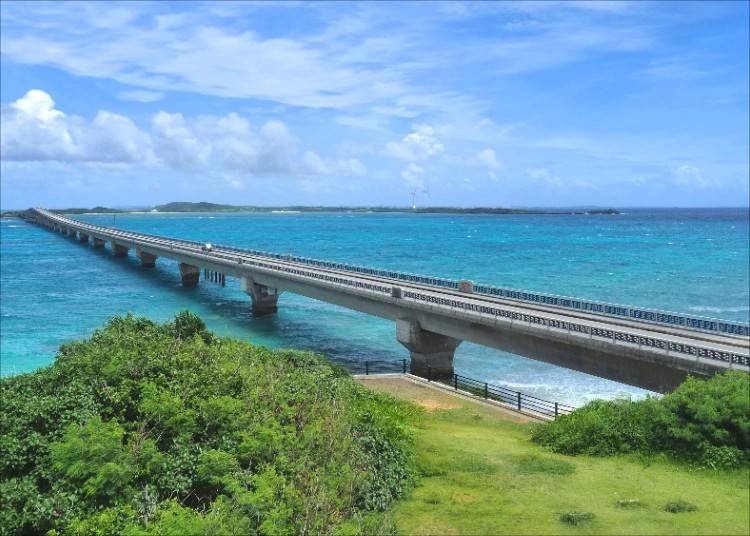 Image: PIXTA
Japan's representative beach resort, Okinawa, has many people yearning to visit it too. So what are the reasons for everyone to be so enamored by it?

"Okinawa was really amazing. Though Egypt has beach resorts too, Okinawa's cruises and hotels have impeccable service, and I had a relaxing time" (Egypt, 30s, male)

"The island of Okinawa is almost like heaven. I remember the white beaches without a single piece of litter on it" (Italy, 20s, female)

Though there are beach resorts all over the world, the great scenery at Okinawa seems to stand out to foreign visitors.
Hokkaido, Shikoku, Chūgoku areas - Reasons why foreign residents want to go again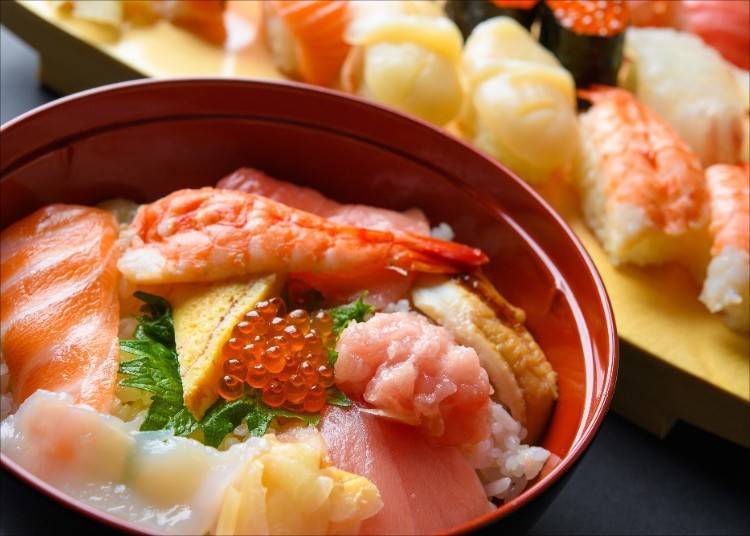 Image: PIXTA
From here, we'll be introducing some less well-known opinions!

"I want to eat delicious kaisendon at Hokkaido's Otaru one more time!" (China, 20s, female)

"Hiroshima's Miyajima was a really beautiful place, and the okonomiyaki was really delicious too, so I want to stay there again" (Mexico, 40s, male)

"I want to go to Kurashiki. I have fond memories of gazing upon the beautiful streets while on a river cruise" (USA, 20s, female)

"I want to go cycling again along the Shimanami Kaidō between Hiroshima and Ehime. It's sister cities with the cycling road in Taiwan, and one of Taiwan's cycling brands, GIANT, has a shop there too" (Taiwan, 40s, female)

"I love the islands off Kanagawa. The kaisendon with fresh raw ingredients were delicious, and the scenery was beautiful too" (Hong Kong, 30s, male)

For these areas, it seems many foreign residents want to see the scenery or taste the food again.

We've gathered many opinions about the domestic holiday locations that foreign residents in Japan want to go to again. You can feel the different cultures and taste different cuisines throughout the various regions of Japan.

After hearing their voices, do you feel like going on a holiday as well? The perfect season for holidaying is almost here. Let's practice good hygiene to prevent the spread of viruses, while have fun holidaying with the new normal!
Written by: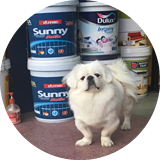 *This information is from the time of this article's publication.
*Prices and options mentioned are subject to change.
*Unless stated otherwise, all prices include tax.