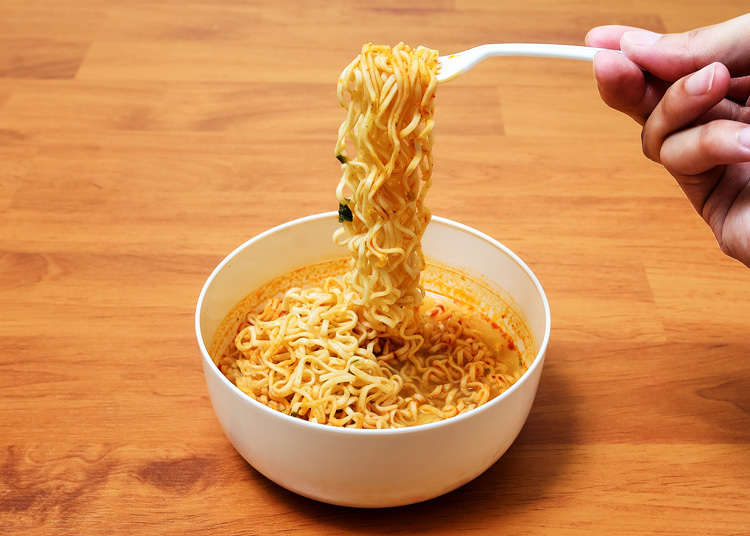 Instant ramen is popular all over the world for being something tasty you can easily eat at home. Here, I will introduce the instant noodle recipe arrangements recommended by foreign residents, based on previously published articles!
Korean Recipe: Cheese helps to achieve mild and delicious spiciness!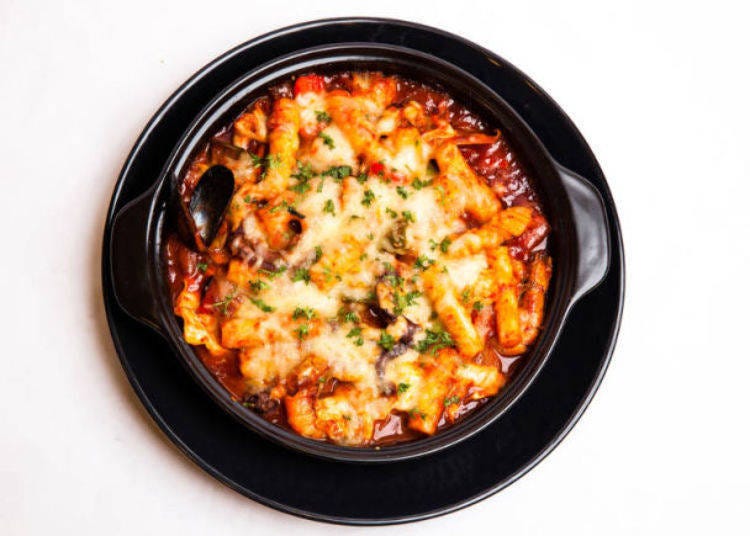 Similar to Japan, Korea is one of the countries where instant noodles are a national food. The instant ramen sold in Korea seems to be much spicier than that of Japan, which is typical for other foods in that country. Cheese is also popular there.

"When eating ramen, be sure to include kimchi and cheese - it's way better with the cheese!" (Korean man, 20s)

"Eggs, seaweed, and cheese are indispensable. Not only fiery but also rich, it gives a strong spiciness!" (Korean female, 20s)

Add cheese to make spicy ramen a bit milder. The rich aroma is also appetizing. Kimchi, in my opinion, is a good addition because it is the same fermented food cohort as cheese. Finish the dish off with batch noodles so you can taste both the spiciness and richness of the food.
Taiwanese Recipe: Crispy texture is a custom!? Cucumber is added to the bowls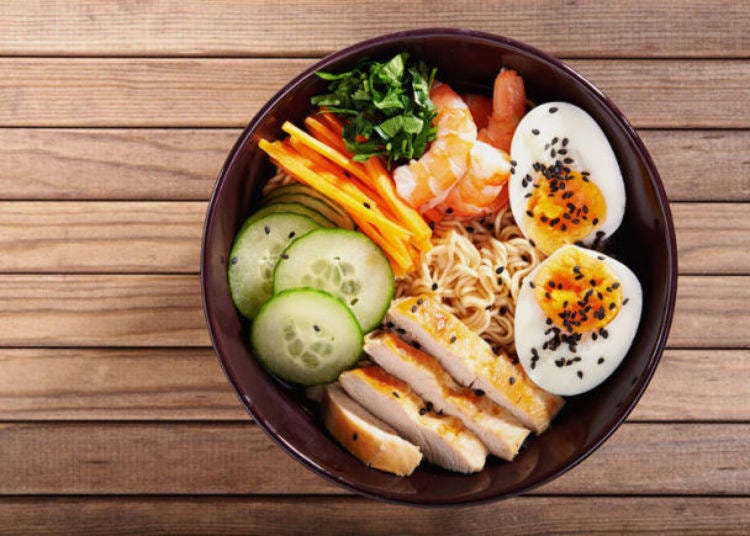 Ramen and vegetables are a combination that are fundamental to the dish, but in other countries, vegetables not used in Japan were included in the dish.

"Cucumber. My mother put it in, so I started to use it. I want Japanese people to try it because it is delicious. It has a good texture." (Taiwanese woman, 20s)

"Tsumire [minced fish]-like dumplings. It's big in Taiwan" (Taiwanese woman, 20s)

Just put it in a pot, pop in tsumire, and add veggies. It is perfect with lightly salted ramen!
Western Recipe: Eat Meat!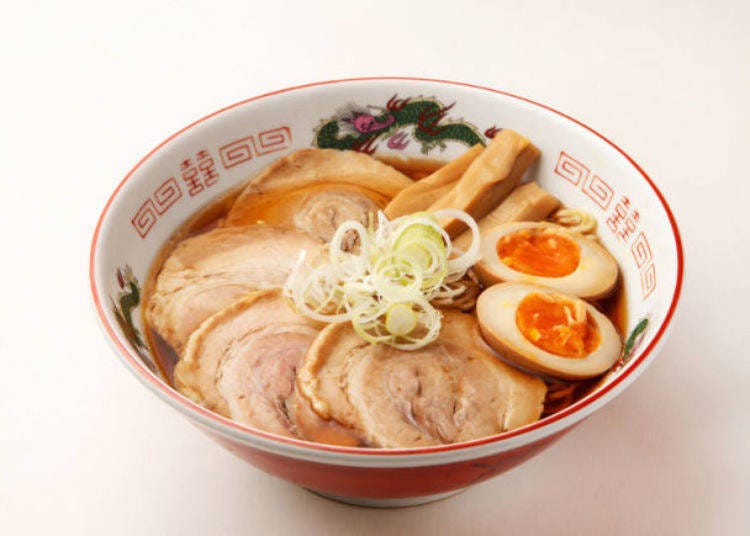 When you want to eat something with substance, it's definitely meat.

"I often make miso-flavored instant noodles. I add plenty of meat on the ramen." (British man, 60s)

"After all, meat is indispensable. I want to add as much to ramen when I can!" (American man, 30s)

Char siu is the royal road, but pork belly can be added to really enhance the meal. By adding meat, you can improve the richness of the soup. If it's too rich, you may want to add onions and sprouts. There is no doubt that you will be full on this meal.
Many Japanese cup noodles have a mild taste and a Japanese style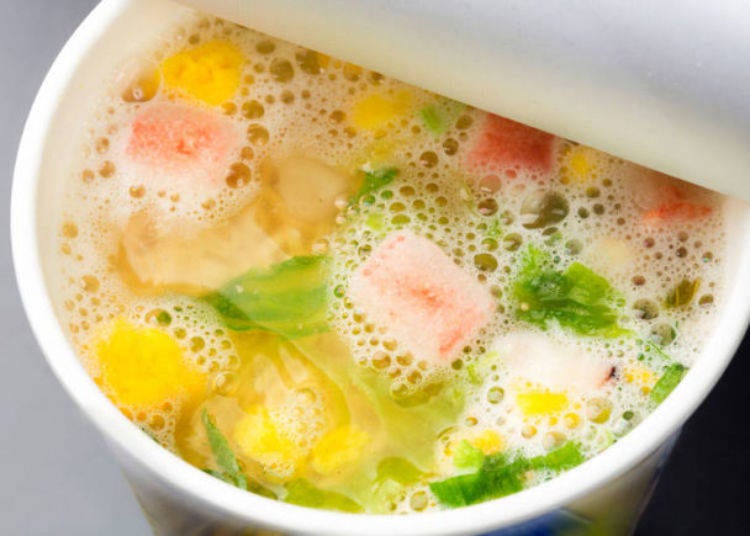 Here are some Japanese instant noodles that have surprised foreigners. First, let's talk about the taste.

"Japanese instant ramen has various flavors such as seafood soup and chicken soup, but most of them are mild." (Chinese woman, 20s)

"There aren't many Western-style instant noodles in Japan" (New Caledonian man, 20s)

"Japanese instant noodles have a lot of Japanese taste. I tried curry noodles for the first time in Japan." (Korean man, 20s)

Japanese instant noodles mainly have Japanese flavors such as soy sauce and pork bones. Of course, there are Western-style instant noodles such as spaghetti. However, there are many Japanese-centric flavors such as mentaiko and Napolitan, and the impression that there are still few instant Western dishes is very small.

It seems that there are many seasonings such as yakisoba that you don't see overseas, and there are even travelers who want to take souvenirs back to their own countries. Some people purchase local instant noodles at travel destinations, aiming for the flavor of each region.
Japanese cup noodles are not enough for foreigners who like spicy food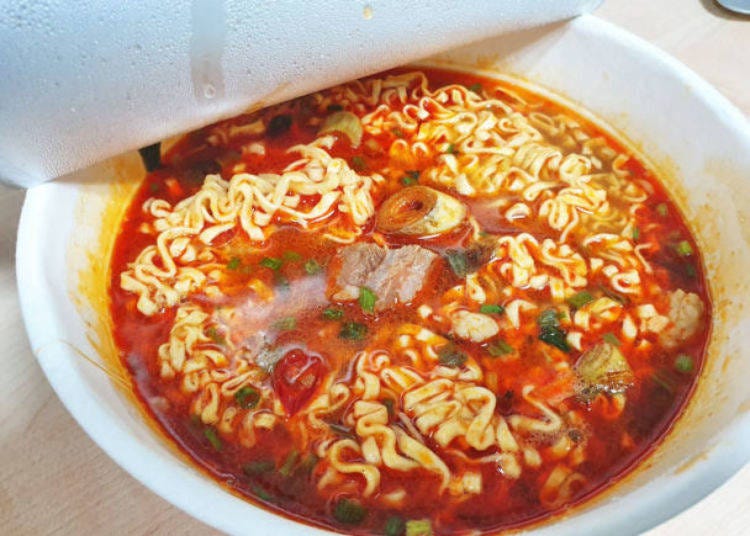 "I love all Japanese instant noodles, but I don't can't really find spicy ramen." (Korean man, 20s)

"I love spicy food, but Japan doesn't seem to have much spicy ramen." (Italian woman, 20s)

Japanese instant noodles are high-quality, cheap, and delicious! Compared to overseas, there are few spicy ramen varieties in Japan, and many foreigners feel that the taste is mild. Many people in the world like spicy foods, including Koreans, and there was an opinion that it is challenging to find spicy foods in Japan.

Recently, even in Japan, hot and spicy foods are becoming popular. It is being integrated into ramen, causing a "spice boom," but Japanese instant noodles are not so hot compared to the spiciness overseas! This was also an opinion.
Japanese cup noodles come in various sizes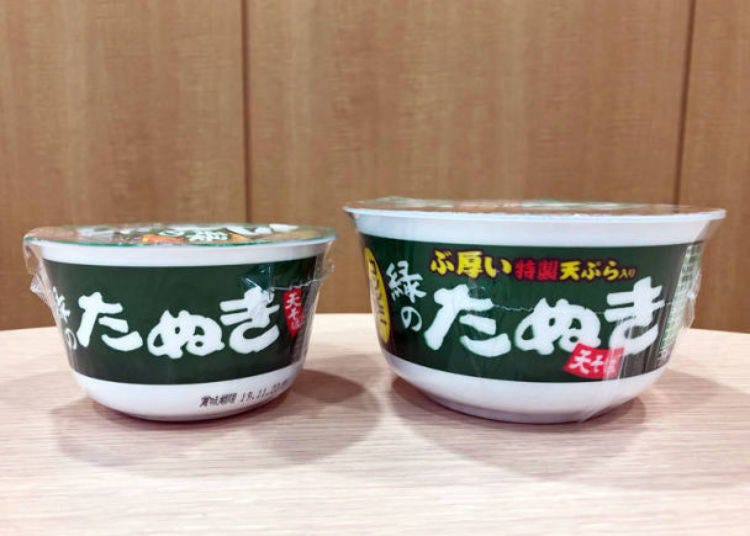 There were many opinions regarding sizes.

"Sometimes, there are small packs of instant noodles, but when do you eat them? I was surprised because the serving size was too small." (Chinese woman, 20s)

There are increasingly more types of mini-sized instant noodles. There are many kinds of convenience stores, from cup noodles to just pouring hot water in a bowl. Many people did not understand why there was that mini size, but as a Japanese, when I was hungry and bought something like a rice ball, I found that this was the perfect size to eat as a side dish.

Mini sizes are uncommon overseas. Actually, it is a versatile size that is convenient and can be used in various situations.
*This information is from the time of this article's publication.
*Prices and options mentioned are subject to change.
*Unless stated otherwise, all prices include tax.
Limited time offer: 10% discount coupons available now!