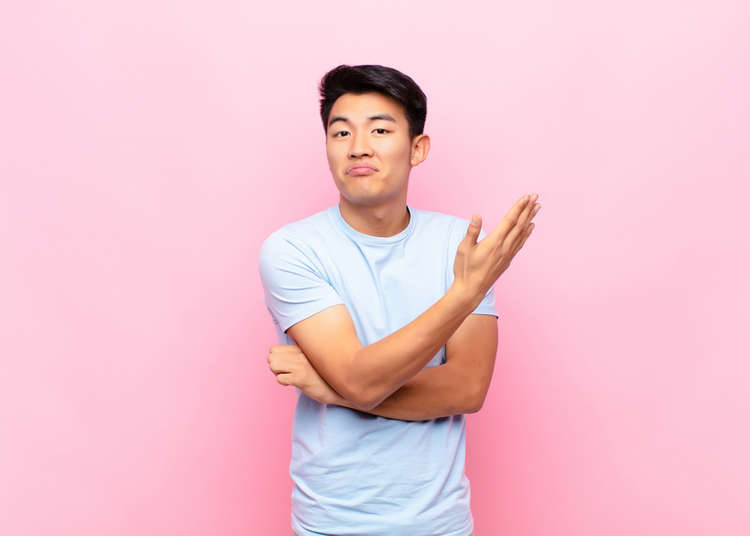 People around the world are reckoning with their new normal. As Coronavirus keeps us all in our rooms, we're learning a lot about our habits and the habits of our coworkers.

Japan has unique challenges when it comes to this virus. With a culture of work famous around the world for its long hours and dedication to perfection, remote working (or telework, as it's called in Japan) has been a particular challenge. Japanese companies still often work with physical copies and non-digital methods of communication (at my peak working in Tokyo in 2019, I sent five faxes a day).

In addition, unlike many western countries, where people flocked away from urban centers to stay with family, many Tokyoites remained in their small, one-room apartments.

One interesting change from this new situation has been documented by Mandom, a Japanese company that makes personal grooming and hygiene products for men. Mandom surveyed over 150 men who have recently made the switch from regular in-person employment to telework and found some interesting trends.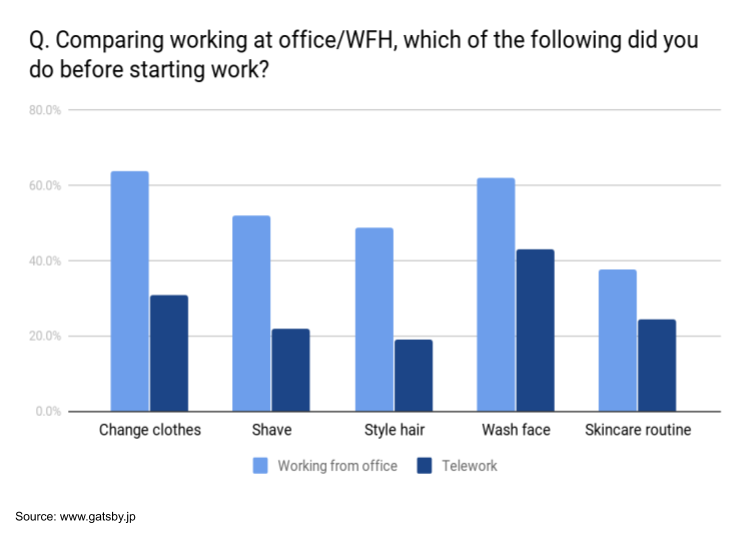 Firstly, most men in Japan feel far less pressure for personal grooming. The percentage of men reporting things like shaving, changing clothes, and hairstyling have all dropped drastically. Over 50% of those reporting shows a more than 50% cut in the ratios of men continuing this routine during the pandemic.

It will be a relief to some to note that hygiene standards remain much farther up, though still less than previously. Showering daily, skincare, and washing faces have all gone down 20% as well.

Of course, as we've all started to discover in our separate homes, the other challenge comes from our mental health. Staying inside and still remotely working can be really difficult, and this study ranked the various difficulties many are facing with work styles today.
Photo by Zhipeng Ya on Unsplash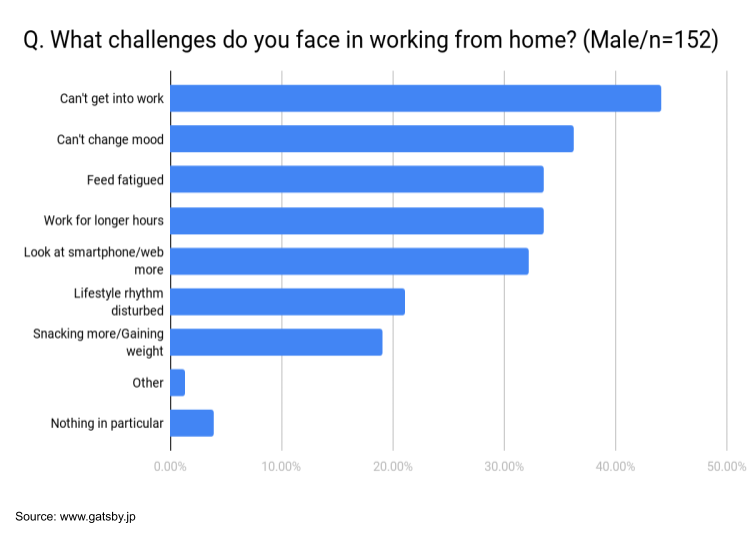 At the top of the list is a difficulty, "getting into" work. It can be extremely challenging trying to get yourself into the mental headspace to achieve your work goals, especially when you're in a small home with no delineation or "home office" option available to you. They also reported difficulty with moods, where a dark mood will persist without changing throughout the day.

Some are finding that this is actually increasing the amount of work they put themselves through: a little under 35% have reported an increase in long hours spent working during the pandemic. This can have its own set of problems for mental health in quarantine, especially when coupled with the over 30% reporting increased screen usage.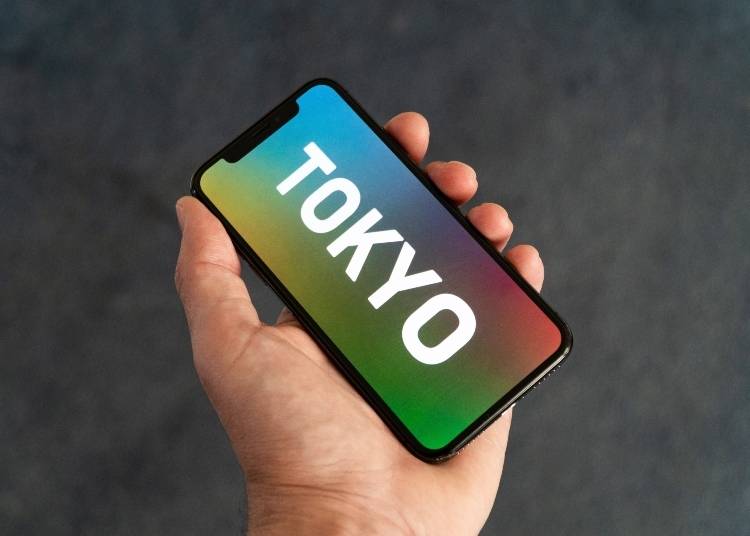 Photo by Martin Sanchez on Unsplash
Many in the survey also reported constant sleepiness and exhaustion. A fewer but still decent percentage went further to say they were either constantly snacking and gaining weight, or unable to fall into their normal circadian rhythm.

This unusual time in history is difficult for all of us, and while we very much encourage everyone to take a shower and take care of themselves, it can be a nice break to not have to think about how others see us and learn to do our routines just for ourselves.

Whether in Tokyo or overseas, we hope you're taking care of yourself and the people around you. We're all in this together.
Written by: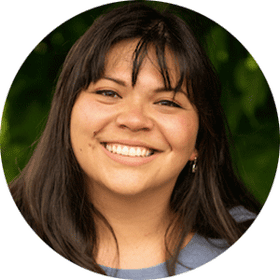 *This information is from the time of this article's publication.
*Prices and options mentioned are subject to change.
*Unless stated otherwise, all prices include tax.