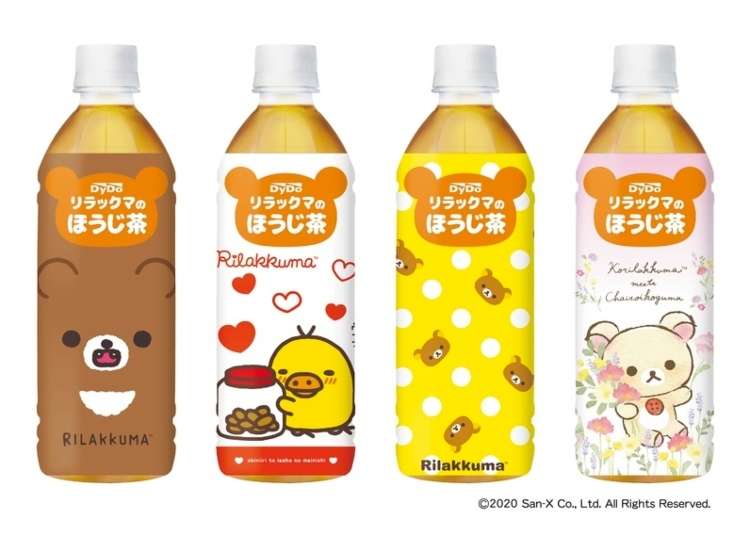 Warmer weather inches closer and closer with each passing day and one of our favorite characters is here to help you stay hydrated in style!

Rilakkuma is one of Japan's most famous characters-- this lovable, expressive-eyed teddy bear is loved by adults and children alike. Now, you can have his sweet face just inches from yours as you guzzle down your cold, refreshing drink. Whether a die-hard fan of this little brown-eyed guy or a tourist looking for a classically cute drink for the 'gram, these will steal your heart AND serve your body!

This is a great way to get kids to hydrate without sugar as well, as all three drinks in the Rilakkuma lineup contain 0 sugar or preservatives. The drinks come in three flavors: Sencha (緑茶), Houjicha(ほうじ茶), and Seltzer(炭酸水), and are backed by the Dydo group guarantee of fresh, delicious taste. Their motto is, "making delicious food with our hearts and bodies,"-- this just has the added effect of being super cute!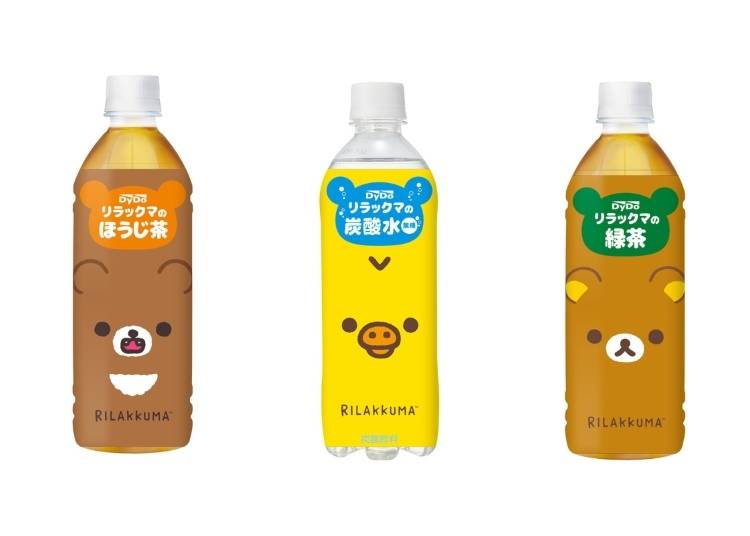 On the flavor side, both the sencha and the houjicha are made with 100% Japanese tea leaves, and have a clean finish even your little ones will love! Give yourself a little treat as well with their sugar-free soda water, free of calories and softly satisfying!

Each of the three flavors come in 4 different sleeves, for a total of 12 new bottle designs. Designs range from a simple little face with a cute button nose, to a softer elegant painted label.

In addition, these fun designs can be connected for even more joy! Some of Rilakkuma's friends make an appearance on the bottle labels, and are matched perfectly with a version of Rilakkuma in the same theme. See rilakkuma dance in a field of flowers with his friend, or enjoying a special snack in a river of hearts!

Here are our top three choices for favorite bottle designs:
1. Korilakkuma Seltzer Design #3 (110 yen)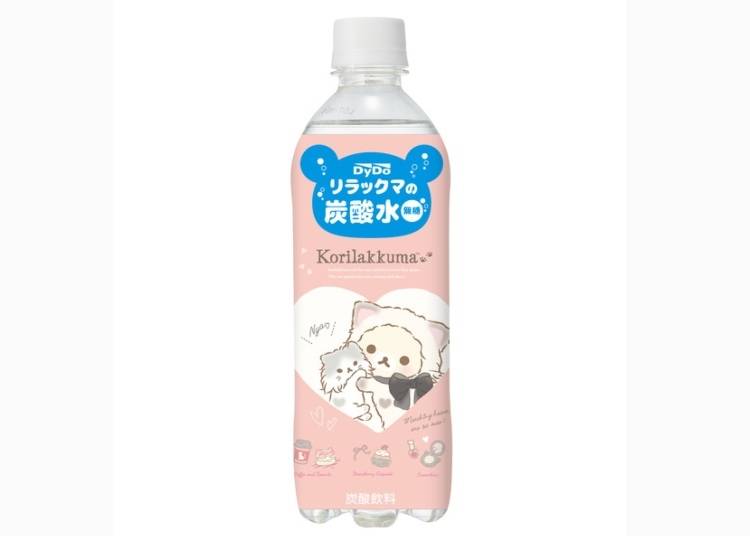 This sweet little bottle is one of the trendiest shades of pink out there, with cute little sweets dotting the lower rim. Our hero, Rilakkuma (or more his child self, Korilakkuma) is dressed in a little cat onesie, and holding an even fluffier cat. What else could you want in a bottle!
2. Rilakkuma Houji-cha Design #3 (130 yen)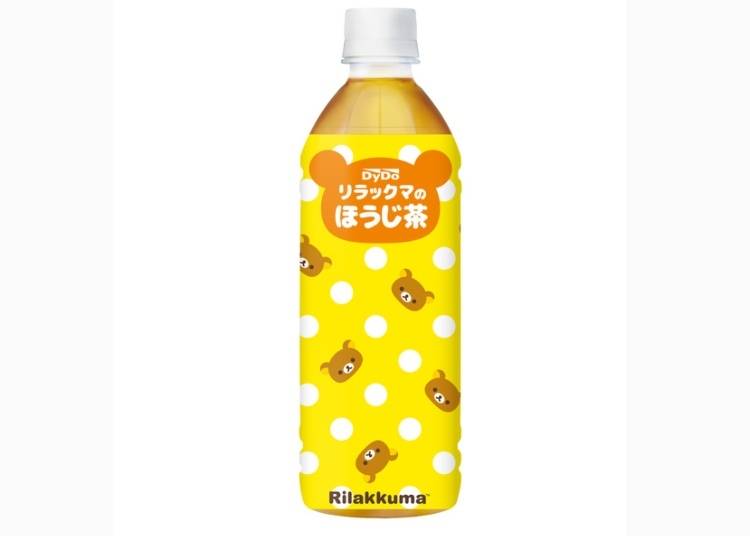 3. Rilakkuma Sencha Design #2 (130 yen)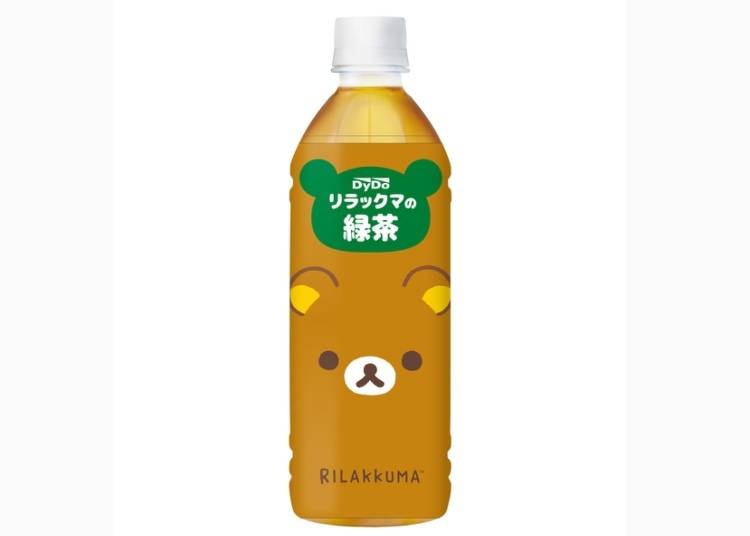 What goes perfectly with a bottle of icy cold green tea? A nice chewy piece of mochi, of course! This Rilakkuma knows better than all of us what a good match they make, seen here happily munching among happy little hearts. His sweet blush is the perfect little gift to any love in your life to make their day a little more special.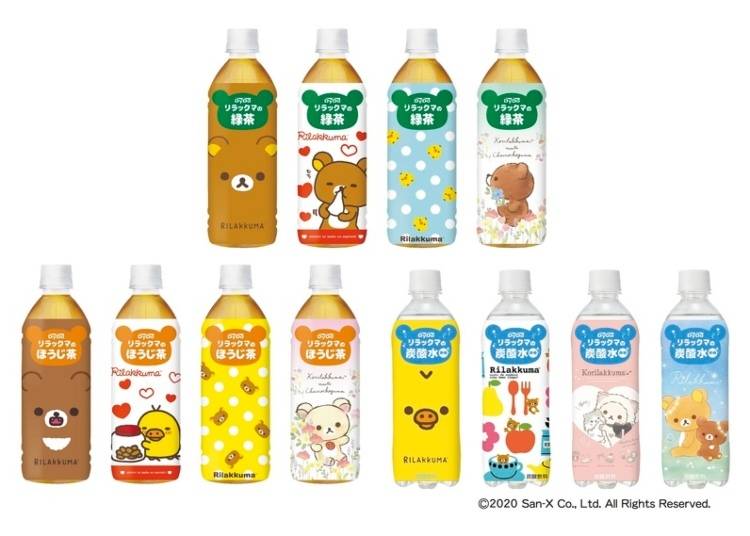 No matter which design you choose, at less than 150 yen each, these are a wonderful way to add a dose of cuteness to your day! From cap to label, add a little extra sparkle and fun to your routine. See if you can't collect all twelve!
Written by: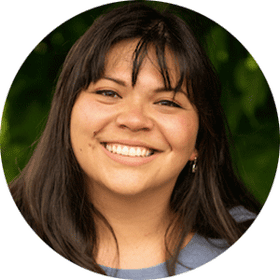 *This information is from the time of this article's publication.
*Prices and options mentioned are subject to change.
*Unless stated otherwise, all prices include tax.