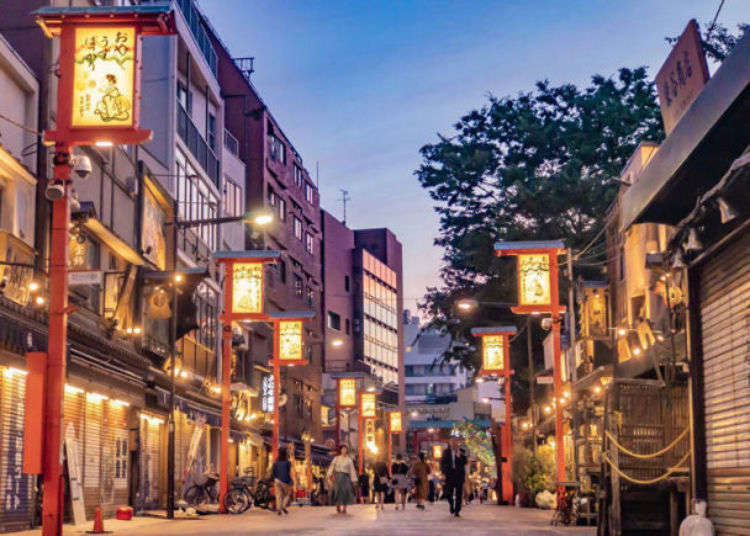 Sumo wrestling, one of Japan's national sports, had humble beginnings as contests of strength, as rituals during harvest festivals, as training for warriors, and as entertainment for the masses. It is one of the most well-loved traditions of Japanese culture that has become deeply entwined with the lives of the Japanese for the past 1,500 years.

In modern times, sumo wrestling is well-known the world over as an established sport, and there are even international competitions for it.

This time, we've picked out some of the best sight-seeing spots near the home of sumo, Ryōgoku Kokugikan, also known as the Ryōgoku Sumo Hall.
What kind of place is the Ryōgoku Kokugikan?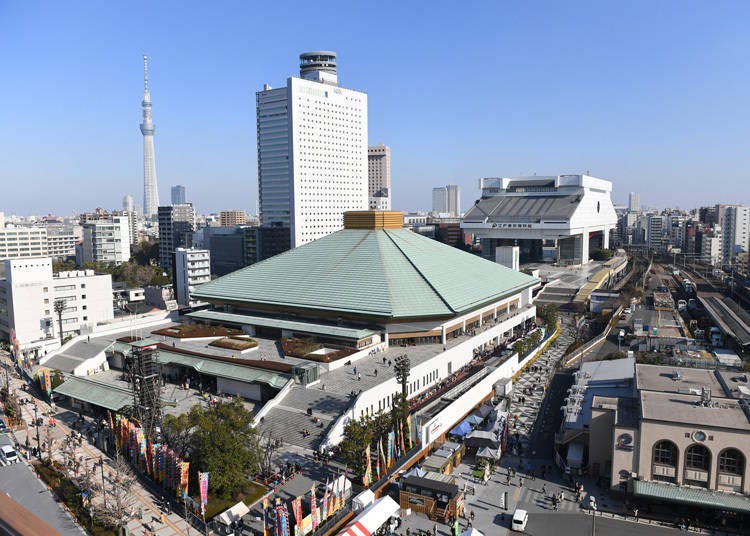 (Image provided by Japan Sumo Association)
Ryōgoku Kokugikan is where you can watch sumo matches, Japan's national sport with a history of over 1,400 years. The spectator's hall can accommodate over 10,000 people. Though there are seats with regular chairs, the traditional Japanese "masu-seki" booth-style seats, which can accommodate up to four people seated in picnic style, are especially popular. From these seats, food and drink and photography are all allowed.

On top of this, "ochaya-san" services, where an attendant brings you to your place and serves you refreshments, as well as viewing spaces for the champion's trophy, are available as well, and it can get especially lively on the days of big matches.

When the place isn't being used for sumo matches, there are martial arts showcases, concerts, and a variety of other events held there as well.
Address

1-3-28, Yokoami, Sumida-ku, Tokyo, 130-0015
View Map

Nearest Station

Ryogoku Station (Toei Oedo Line / JR Sobu Line)
2 minutes on foot


Phone Number

03-3623-5111
How do you get to Ryōgoku Kokugikan?
Ryōgoku Kokugikan is in Ryōgoku, near the popular tourist attractions Asakusa and Kappabashi Kitchen Town, and it's also near the Tokyo Skytree. It's a two-minute walk from the west exit of the JR Sobu Line's Ryōgoku Station, or a five-minute walk from exit A3 of Toei Ryōgoku Station on the Toei Subway's Oedo Line. If you're coming in from Asakusa, you can take a train down to Asakusabashi Station on the Toei Asakusa Line, and change to the JR Sobu Line there.

To walk over from Asakusa would take around 40 minutes. From the Skytree, you can conveniently take the Sumida-ku loop bus, called the Sumida Hyakkei Sumimaru-kun or Sumirin-chan. From the Skytree, get out at exit B3 of Oshiage Station, and you can take the bus going on the south route from the nearest bus stop.
1. Discover hole-in-the-wall spots around Sensōji Temple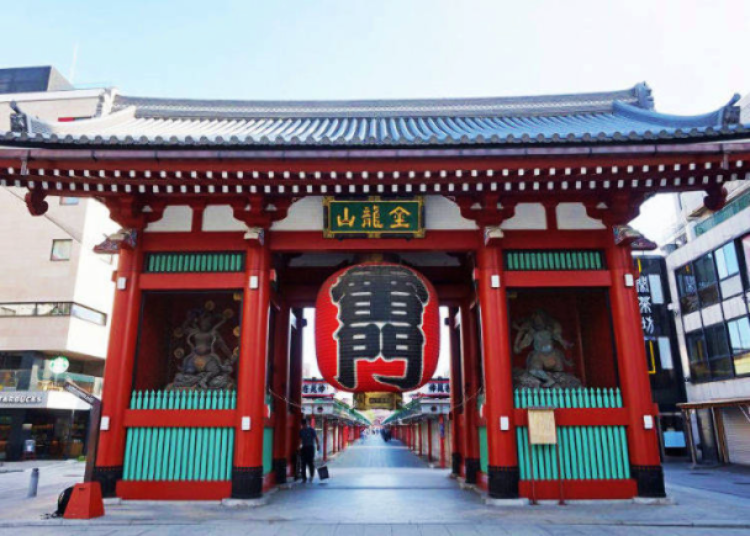 First up, we'll be introducing some oft-overlooked spots in the Asakusa area, which are nevertheless enjoyable sightseeing spots.

One of the most popular tourist attractions in Tokyo, Sensōji is a Buddhist temple with a long history, having been built in 628. Considered the symbol of the shrine and on display at the Kaminarimon gate (properly known as the Kaminarimon gate), is a gigantic lantern, which stands 3.9 meters tall, 3.3 meters across, and weighs roughly 700 kilograms. At the Kaminarimon gate, many people simply pass through without noticing it, but there's something you should really take a look at beneath the lantern.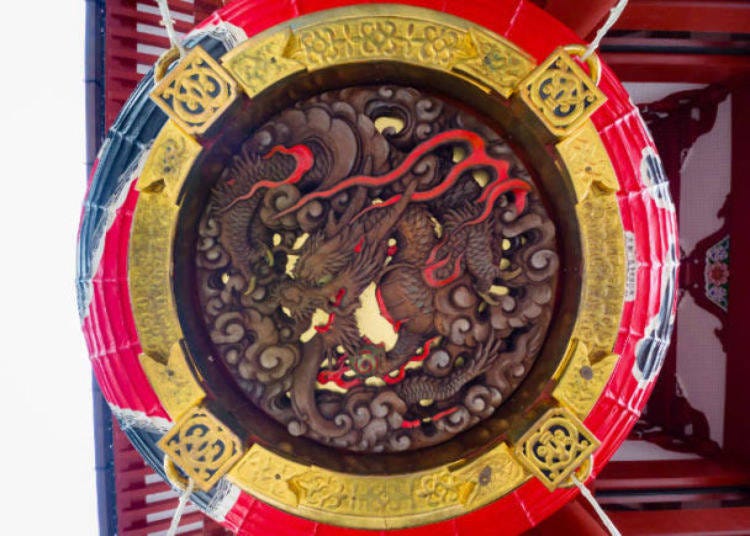 Beneath the lantern is a wooden carving of a dragon, clutching a round pearl in its claws. In Buddhist teachings, this pearl is known as the Cintamani, and is a symbol of dreams coming to fruition. And it's not just the lantern at the Kaminarimon gate, but the bottoms of the lanterns in the treasure hall and main hall have wooden carvings of dragons on them too. Pay close attention, and you can find dragons scattered all throughout Sensōji.

The mountain name, or Sangō, of Sensōji is Kinryūzan, which means "golden dragon mountain." This is based on the origin story of Sensōji, which states that three days after the temple was dedicated to the deity Kannon, a dragon with golden scales fell into a pine forest, and is also the origin of the "Kinryū-no-mai" dance ritual that is performed at the temple. The dragon is a mythical creature which represents good luck, so try looking out for them while praying for happiness at the temple.
2. Drop by Dempoin Street for the playful and fun-loving atmosphere!
When sightseeing around Sensōji Temple, the Kaminarimon gate, Nakamise Street, and Sensōji itself are the main draws, and are more than enough to satisfy you, but there is one more place that would be a real shame to miss out on. This is Dempoin Street, which leads from Sensōji to Dempoin Temple. The gate pillars feature the same ogre head designs that are found on the roof of the treasure hall of Sensōji, and you can find hand-written wanted signs for the "Nezumi-Kozō," a famous burglar in Japanese myths, while a statue of the burglar himself is scaling the ceiling while holding on to a stolen treasure box. You'll find the inner child in you chuckling before you know it!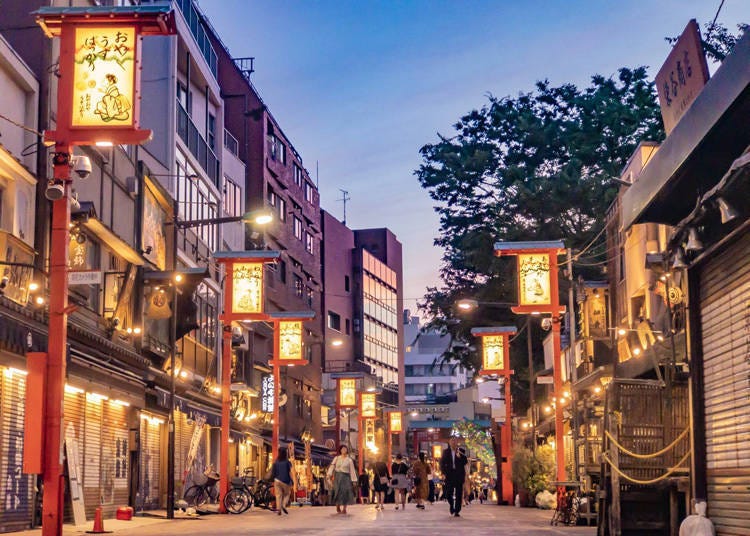 After sunset, the street lamps come to life, with the words "jiguchi andon," a fancy way of saying "street lamp," written tastefully on them. The streets are lit up with an atmosphere reminiscent of the Edo era, and it's almost as though you've stepped into a timeslip.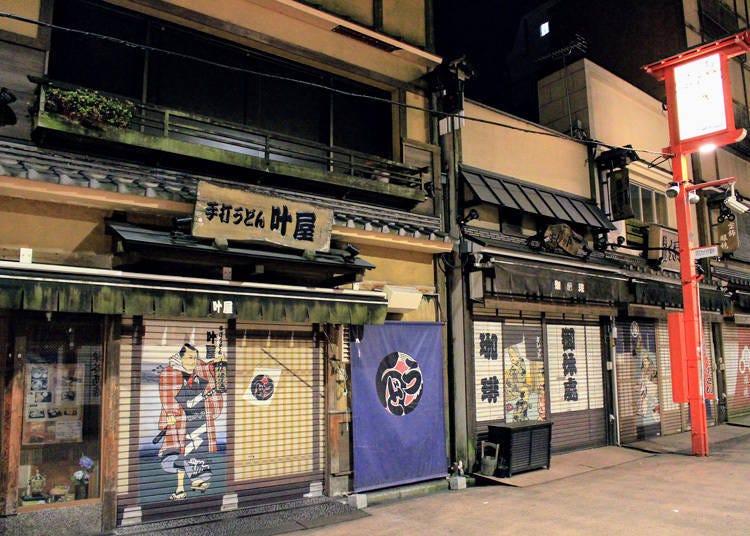 In this world set between worlds, shuttered shops have images of Ukiyo-e art, traditional Japanese block prints, painted on them. It's a photogenic place where you can enjoy looking for pictures that catch your eye. Allow yourself to get lost in Dempoin Street, the unexpected space that holds something for you to see at every corner.
3. Day or night, enjoy views of the Skytree as you stroll along the Sumidagawa River Terrace!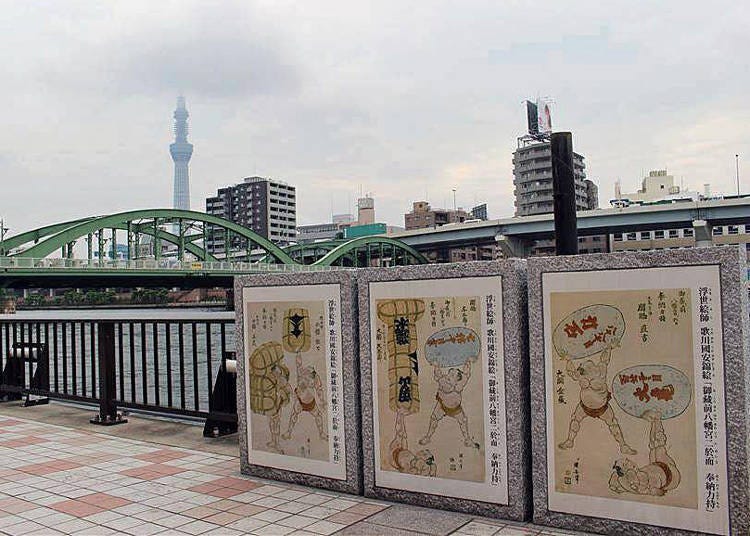 Sumidagawa River Terrace is a terrace that meets with the water on both sides of the river and is built with flood prevention in mind. Scattered across the terrace are woodblock paintings by famous artists like Katsushika Hokusai, and it is a lovely strolling path decorated with flowerbeds. Amongst the various walking routes, starting from Azumabashi bridge, which is a minute away from Asakusa Station by foot, and continuing to Komagatabashi bridge and Umayabashi bridge, you'll be treated to a view of the Sumidagawa River with the Skytree in the backdrop, a gorgeous sight as you stroll along the river.

In June 2020, Tokyo Mizumachi was opened, a shopping arcade running east to west from Sensōji to the Kitajukkengawa area and Tokyo Skytree Town along the river, underneath the train tracks running overhead. Also, the Tokyo Skytree-Asakusa Foot Bridge Sumida River Walk, which can be accessed right from Asakusa Station on the Tobu Skytree Line, is also open.

Around the Asakusa-Komagata-Kuramae area are shops along the Sumidagawa River Terrace, so why not wine and dine here with the night view of the Sumidagawa river and the Skytree?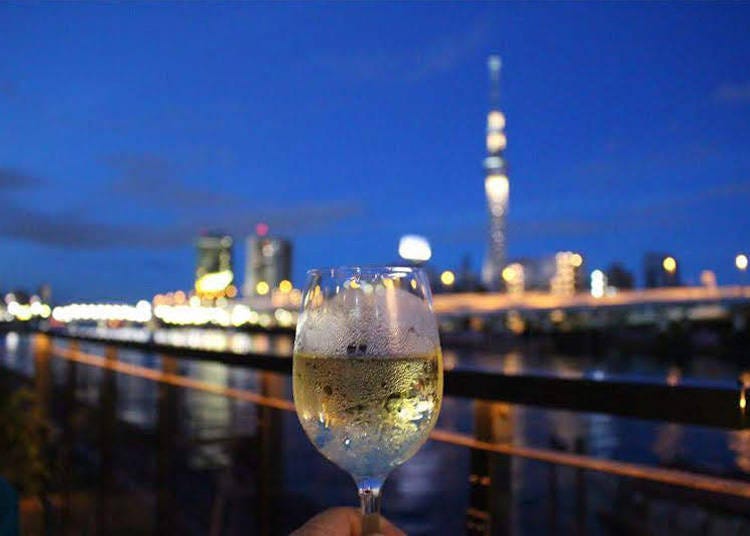 With such amazing views and delicious food and drink along the Sumidagawa River Terrace, you'll be sure to make some unforgettable memories here.
4. Shop at Kappabashi for the finest Japanese craft and wares
If you're talking about kitchen utensils and tools, and other goods related to food and eating establishments, look no further than Kappabashi Kitchen Town. On an 800-meter-long street, over 170 shops are lined up on both sides. From top-class utensils that are used by professionals, to items meant for everyday home cooks, the variety of specialty shops is staggering!
5. Hop in the kitchen goods store with a giant statue of a cook as the landmark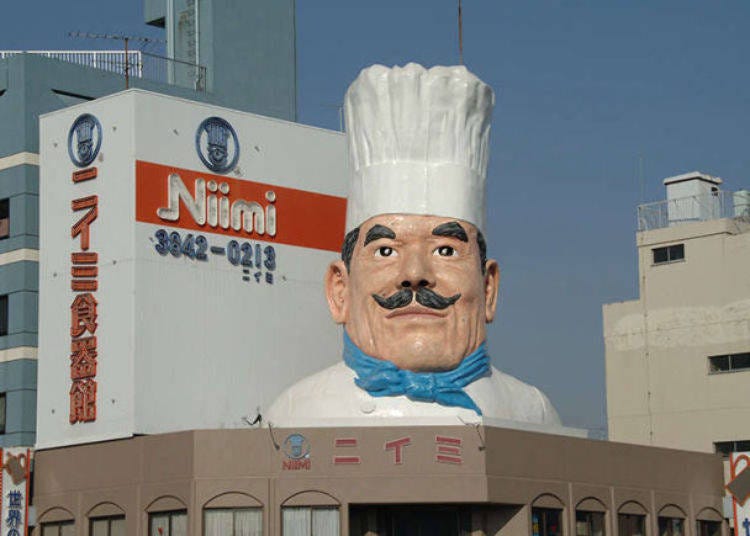 At the south entrance of Kappabashi Kitchen Town is Niimi Western Tableware, a tableware shop that is considered the landmark of Kappabashi's shopping street. On its roof sits the statue of a jumbo cook, and it is the symbol of Kappabashi Kitchen Town. From tableware and cutlery for Japanese style, Western style, and Chinese style cuisine, to lacquerware and wooden goods, the shop boasts a wide variety of products, and its children's lunch series and other original goods have proved popular as well.
6. Ganso Shokuhin Sample-ya: Make fake food that looks just like the real thing!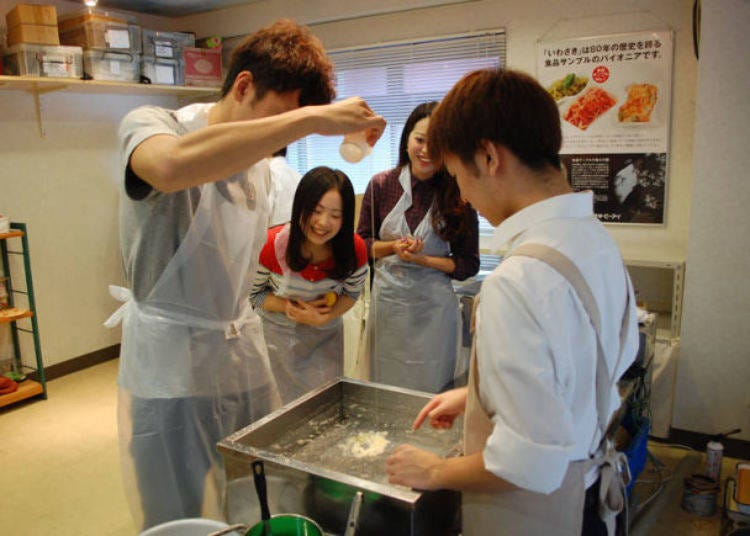 Fake food samples that look real enough to be mistaken for real food have caught the eye of overseas visitors, and make for popular souvenirs. The food samples, intricate enough to look almost like exquisite art pieces, can be made and taken home as souvenirs at Shokuhin Sample-ya Kappabashi shop.

The base ingredient is wax. Using precise temperature control, it can be manipulated as either a solid or liquid, and you can make 1 head of lettuce and two pieces of tempura. With the food sample created in mere moments, the audience responds with crows of delight! Even if it's your first time, the staff will take you through each step patiently, so be rest assured that you'll be in good hands.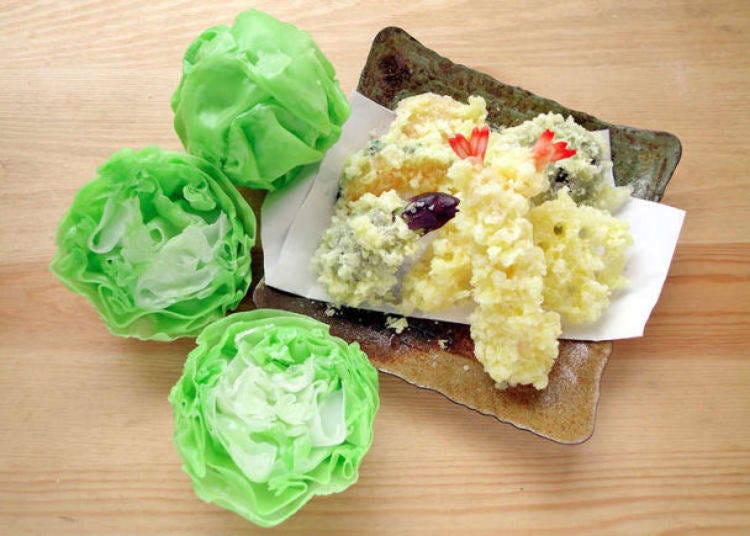 Here's the finished product! The food sample making workshop is mainly held in Japanese, though appointments with English speaking staff during their shifts can be arranged as well. As the workshop requires the use of hot water and melted wax, do listen carefully to the explanations before the start of the workshop. For those who have trouble communicating in Japanese, for the sake of safety during the workshop, it is best to bring along a companion who can speak Japanese.
Address

1, Matsugaya, Taitou-ku, Tokyo, 111-0036
View Map

Nearest Station

Tawaramachi Station (Tokyo Metro Ginza Line)


Phone Number

03-3844-1225
7. At Yuwaeru in Kuramae, taste the power of Japan's food at this set meal restaurant
Kuramae is home to a collection of retro toy shops, and in recent years, there have been an increase in the number of exquisite handicraft shops and cafés that have made it increasingly popular. In Kuramae, there is also a shop called Yuwaeru, where you can taste Japanese food and one of Japan's health foods, brown rice, at a reasonable price.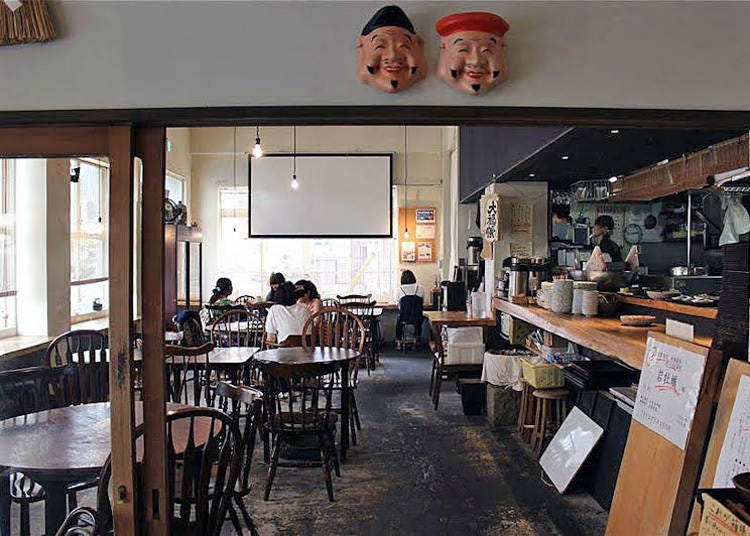 Brown rice contains many vitamins, minerals, and nutrients which are good for the body, though its hard texture is neither tasty nor palatable. However, Yuwaeru uses its own techniques to make its own fluffy and delicious brown rice, called "Nekase Genmai." Next to the shop is an eatery where can enjoy some Nekase Genmai, and at lunch, it runs as a set meal restaurant, under the name "Ichizenmeshi-ya (lunch)," while at night it operates as a watering hole, called "Sakaba (dinner)."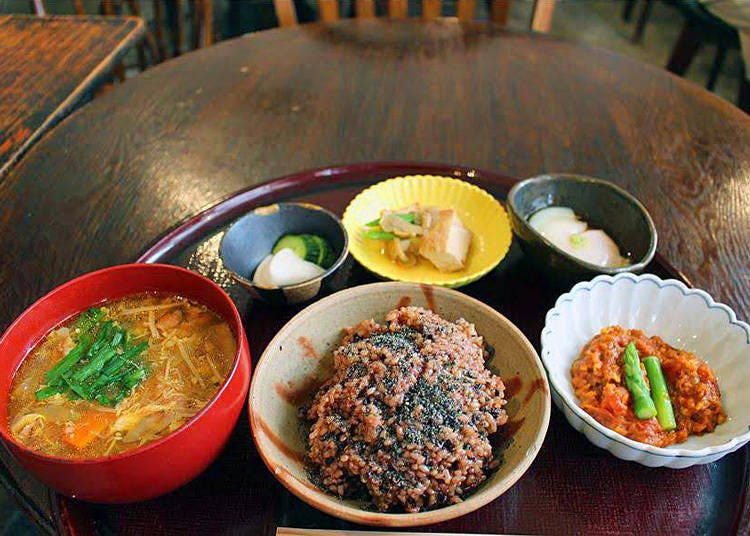 For lunch, you can choose from a variety of soups, main dishes, side dishes, and pickles to create your own set meal. The "Hare-bako-zen Teishoku" set allows you to pick one main dish, two side dishes, and a soup, from its ever-changing daily lineup. The "Ichijiru-nisai-bako-zen Teishoku" allows you to pick two types of vegetables, and a soup, along with a serving of Nekase Genmai sprinkled with a topping of your choice, such as sesame or shiso leaf. The servings are generous and priced reasonably, and with such delicious food, it's not hard to see why lunch here is so popular.

At night, the eatery changes into a "Sakaba," which means "bar." The shop's 100-inch screen broadcasts international sports and other sports with Japanese players! From refined and unrefined rice wine, to bubbling Japanese sake, local beer and wine, along with a variety of other types of alcohol, you can enjoy your drinks with delicious finger foods and have your meal while watching sports matches.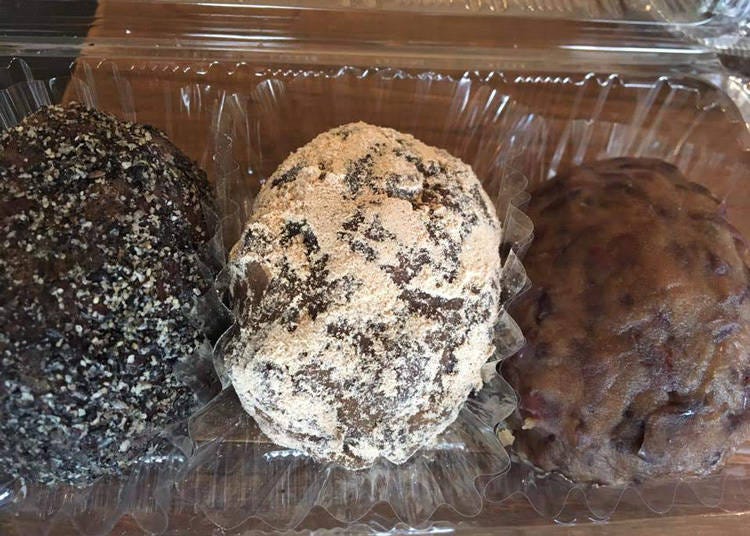 If you happen to visit Yuwaeru on a Saturday, you can count yourself as an extremely lucky person. Saturdays are when the shop sells ohagi, a type of Japanese rice cake flavored with red bean, using Nekase Genmai. This is one food that you'll fall deeply in love with after one bite. This snack is so popular that ardent fans will line up just to get their hands on it
結わえる 本店

Address

2-14-14, Kuramae, Taito-ku, Tokyo-to

Phone Number

03-5829-9929

Business hours: Ichizen Meshiya – 11:30 a.m. to 2:30 p.m. (last order at 2:00 p.m.), Sakaba – 5:30 p.m. to 11:00 p.m. (last order at 10:30 p.m.)
* Open on Saturdays and public holidays from 5:00 p.m. to 10:00 p.m. (last order: 9:30 p.m.)
8. Enjoy a hot springs and sauna experience at Mustard Hotel Asakusa 1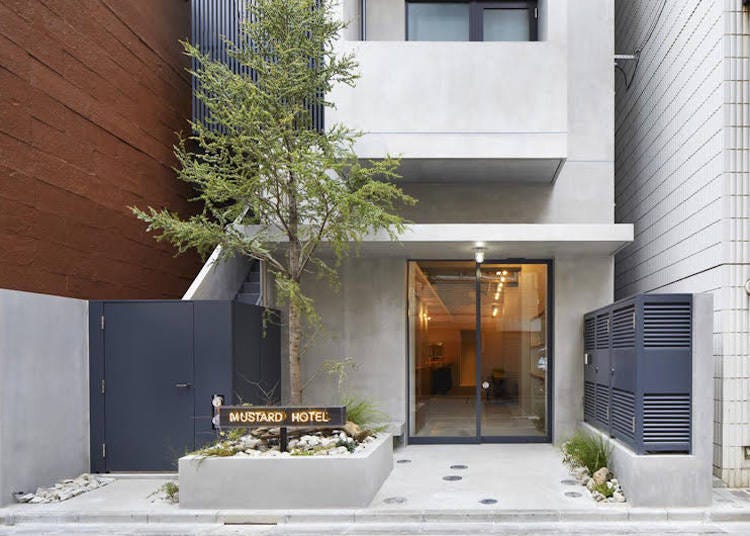 If you're looking for a place to stay around the Ryōgoku Kokugikan area, Mustard Hotel Asakusa 1 is our recommendation. Just a five-minute walk away from Asakusa Station on the subway, it's near to many major sightseeing spots, and is a convenient starting point for sightseeing in Asakusa as well.
The place is furbished in a Japanese style, while being efficient and streamlined, all at a reasonable price. The hotel includes a manmade hot spring called the Kou Myo Kou Gou hot spring, as well as a sauna, making it the perfect place to let your weary body rest during your trip.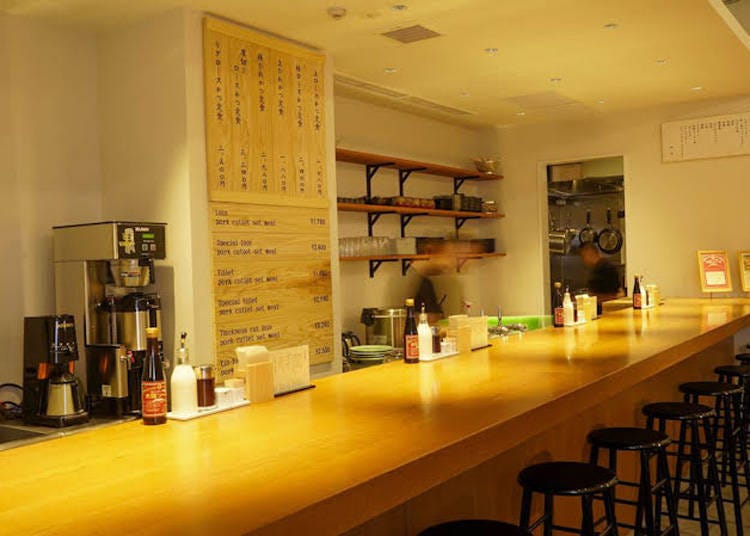 The wide space in the hotel's first floor also houses Garden House Crafts, which offers hot dog buns served using bread made inhouse using all-natural yeast for breakfast (extra charges apply), and for lunch and dinner, it transforms into Ponchi-ken Asakusa Kaminarimon. Ponchiken is a famous tonkatsu, or pork cutlet shop, that was awarded a Michelin Bib Gourmand for six years straight in a row since 2015. For a taste of delicious and world-class tonkatsu, you can drop by the hotel for a meal even if you aren't staying there.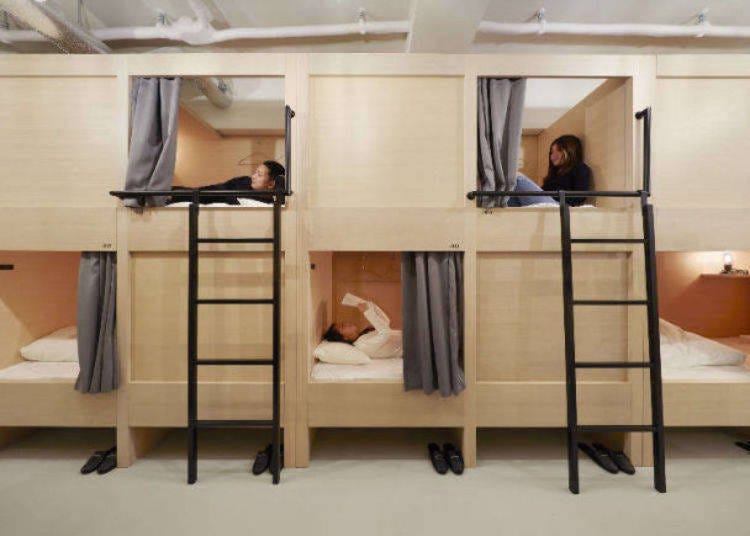 The hotel is split into three floors of mixed dormitories, and one female-only dormitory, for ladies on solo trips to rest easy in. On top of that, there are also private rooms with two sets of bunk beds, for a total of four beds, for groups of the same gender to bunk together.

Besides providing face and bath towels, the hotel also has rental kettles, refrigerators, hair dryers, irons, humidifiers, and wheelchairs available. (Availability differs by room type. Please check with the hotel for more details.)

*The above article is based on information from July 2020
MUSTARD HOTEL ASAKUSA1

Address

2-13-1 Kaminarimon, Taito-ku, Tokyo-to

Phone Number

03-5830-8031

Business hours: Check in from 2:00 p.m., check out before 10:00 a.m.
Open year round
*This information is from the time of this article's publication.
*Prices and options mentioned are subject to change.
*Unless stated otherwise, all prices include tax.