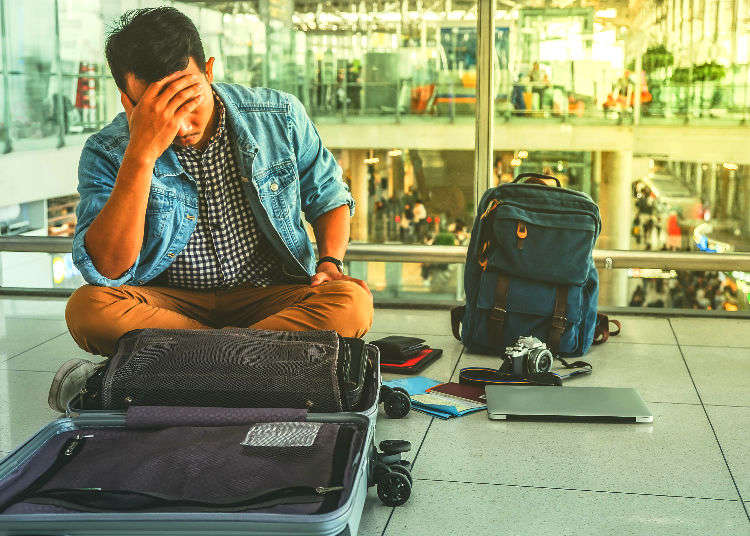 No matter how careful you are, you might encounter unexpected issues while vacationing abroad. Among those issues, losing your passport might be the most stressful one. It's proof of who you are, after all, and where you are from, and while in Japan, you're required to carry it with you at all times. So, what if you lose it?

Losing your passport abroad is a stressful situation, especially when you don't know the whole procedure: where to get a new one, how long it takes, what it costs, and so on.

Let's go over every little detail of this worst-case scenario so that you're properly prepared and can handle a case of a lost passport with confidence!
If You Cannot Find Your Passport: Contact (or Go To) Your Embassy or Consulate
If you lose your passport in Japan, you need to immediately get in touch with your country's embassy or consulate. Contact information for major embassies is listed below.

You first need to take care of certain formalities with the Japanese authorities. Japanese law requires all visitors staying under 90 days to carry their passport with them. If you lost your passport or had it stolen, you need to tell the Japanese police.
1. File a Loss/Robbery Report at a Police Station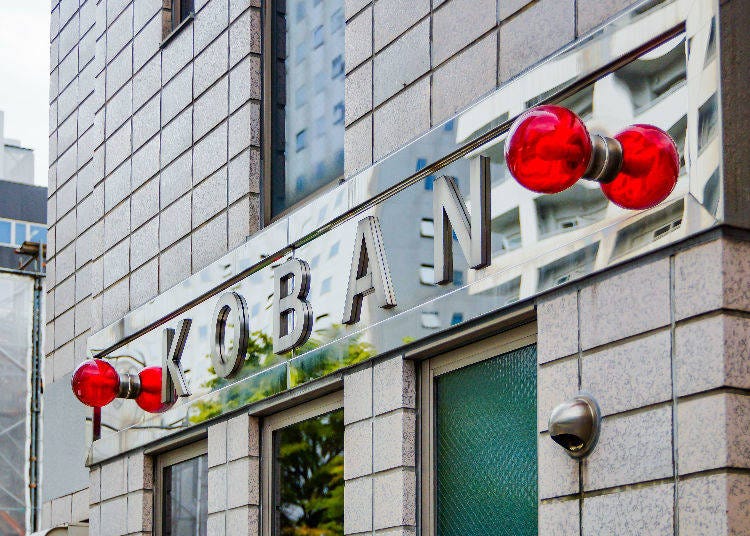 As soon as you notice that your passport is missing, head to the nearest police station or police box (called koban in Japanese). There's a chance that someone handed it in as a lost item.

You can go to any police station or police box, but it is best to go to one that has jurisdiction over the area where you think you lost it.

Police boxes and police substations will file a "Loss/Robbery Report" with you. The police will then issue a Certificate of Loss called ishitsu todokede juri shōmeisho (遺失届出受理証明書) or a tracking document.

Tip: Depending on your nationality, you may need this to apply for a new passport. Check with your embassy or consulate to determine what papers are necessary.

Not everyone speaks English in Japan, so it is best to bring a tour guide if you have one. Another option is to ask the staff at your hotel to call the police station and explain the situation prior to your visit.
2. Get a New Passport at Your Embassy or Consulate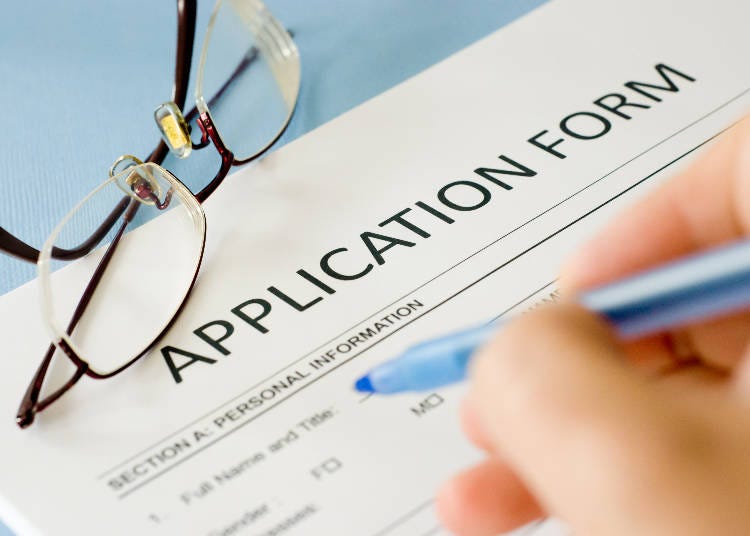 After getting the Certificate of Loss at the police station, contact the embassy or consulate of your country and ask about the procedure to have your passport re-issued. It's best to call before going there in person to know what to bring, that will save you at least one trip.

Tip: Some embassies and consulates may not accept walk-ins, and that you may need to make an appointment when you call. You may also need to report your lost or stolen passport to the consular section specifically. Be sure to let the consular officer know when you are planning on leaving the country so they know whether to get you an emergency passport or full validity passport.

Prepare all the documents you need (see below) and the fee for the new passport and head to your embassy.
3. The New Passport Cannot be Used As-Is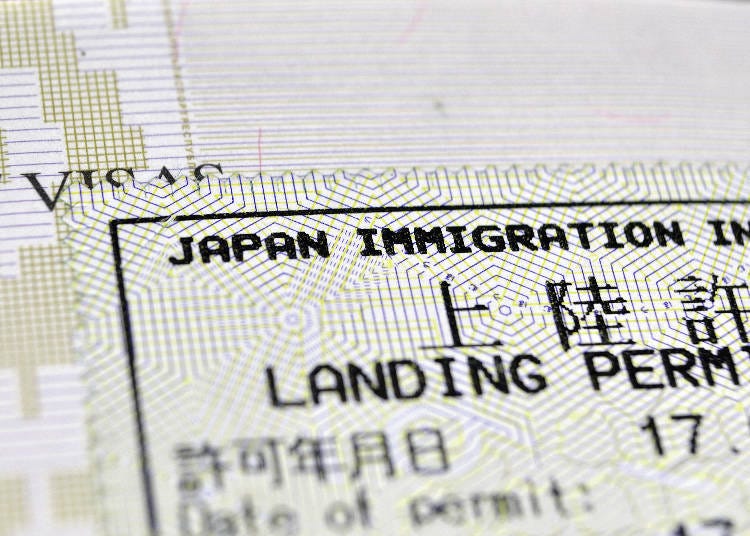 Even if you have a new passport, it does not have the landing permission and period of stay slip that you got when arriving in Japan. Their validity does not change, but it requires a special procedure to transfer the information to your new passport.

Bring your new passport along with the Certificate of Loss (police report) to the nearest Immigration Office and ask for a Seal of Verification for Landing, called jōriku kyoka shōin (上陸許可証印) in Japanese. This is important because your passport number has changed.

Tip: For questions related to this process, call the nearest Immigration Office after you have received your new passport. Also, the immigration control officers at the airport may direct you to a separate office at the airport instead of the regular clerk at the counter.

Find your nearest Immigration Office from the following link:
http://www.immi-moj.go.jp/english/info/index.html
4. What You Need for a New Passport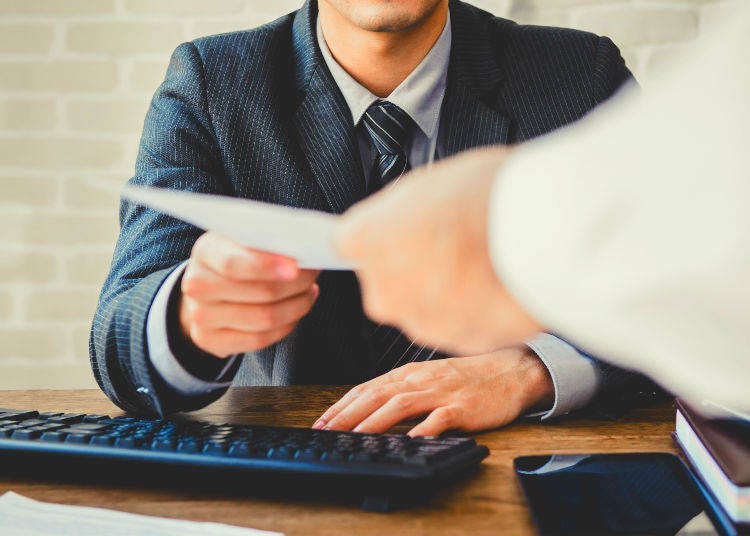 You need several documents to get a new passport at the embassy or consulate.

What exactly is required differs by country, so be sure to check thoroughly what to bring.

The basic requirements are as follows:
・Certificate of loss issued by the police station
・Passport photo (passport size)
・Proof of citizenship (e.g. photocopy of missing passport; if circumstances allow)
・Some form of personal identification (e.g. drivers license)
・Travel itinerary (e.g. airline ticket)
・Fee

Tip: Passport photos can be taken at an ID Photo booth (Shōmei shashin-ki, 証明写真機) which are often located at or near major train stations and cost around 1,000 yen. Be sure to ask the consular official for details on where you can obtain a photo for your replacement passport. Also note the photo size and other requirements for your country (e.g. no glasses, no uniform, white background). Note that in most cases, you may need to get a passport photo prior to arriving at the embassy or consulate.

Applications for issuing a new passport are often provided directly at the embassy or consulate, while some let you download the form online. In the case of a child's passport, it may be necessary to show the passport of the parents and the required paperwork may be different, so be sure to check carefully what exactly is required.
5. Major Embassies: Addresses, Phone Numbers, Access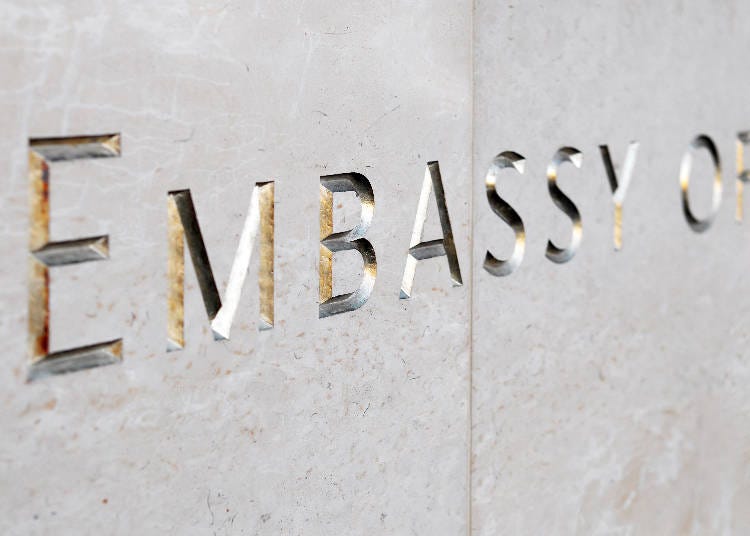 Here is a list of major embassies in Tokyo for reference.

Note that the opening hours and other information may be subject to change, so we recommend confirming such details yourself via the official websites. Also, not all embassies/consulates will issue a replacement passport on a weekend or holiday when the embassy/consulate is closed.

The amount of time it takes to obtain a new passport will vary by country. Additional fees may apply for replacing lost/stolen passports. Amounts payable at the Embassy can be often be made in Yen as well as your country's currency; online credit card payment may be possible as well. Be sure to ask the consular official when you contact them for details so you know what to prepare ahead of time.

Embassy of the United States, Tokyo
Address: 1-10-5 Akasaka, Minato-ku, Tōkyō-to 107-8420
Phone: 03-3224- 5000
Nearest station: Tameike-Sannō Station
Hours: 8:30 a.m. – 5:30 p.m.
Passport fee: 145 dollars
Website: https://jp.usembassy.gov/
Helpful link: https://travel.state.gov/content/travel/en/international-travel/emergencies/lost-stolen-passport-abroad.html

Embassy of Canada, Tokyo
Address: 7-3-38 Akasaka, Minato-ku, Tōkyō-to 107-0052
Phone: 03-5412-6200
Nearest station: Aoyama-itchōme Station
Hours: 9:00 a.m. – 5:30 p.m.
Fee: 10-year adult passport (16 years of age or over): $CAN 260
5-year adult passport (16 years of age or over): $CAN 190
Website: http://www.canadainternational.gc.ca/japan-japon/index.aspx?lang=eng

British Embassy, Tokyo
Address: No 1 Ichiban-cho, Chiyoda-ku, Tōkyō-to 102-8381
Phone: 03-5211-1100
Nearest station: Hanzōmon Station
Hours: 9:30 a.m. – 4:30 p.m.
Fee: Adult (16 and over) standard 34-page passport: 85 pounds
Adult (16 and over) jumbo 50-page passport: 95 pounds
Website: https://www.gov.uk/world/organisations/british-embassy-tokyo

French Embassy, Tokyo
Address: 4-11-44 Minami-Azabu, Minato-ku, Tōkyō-to 106-8514
Phone: 03-5798-6000
Nearest station: Hiroo Station
Hours: 9:00 a.m. – 11:30 p.m.
Time required: about 3 weeks
Website: https://jp.ambafrance.org/-Francais-

Australian Embassy, Tokyo
Address: 2-1-14 Mita, Minato-ku, Tōkyō-to 108-8361
Phone: 03-5232-4111
Nearest station: Azabu-juban Station
Hours: 9:30 a.m.- 12:00 p.m., 2:00 p.m. – 4:00 p.m.
Fee: 10-year passport (adults, over 18): 31,500 yen
10-year passport (minors, 16-17): 27,200 yen
5-year passport (minors, 15 and under): 15,800 yen
5-year passport (seniors, over 75, optional): 20,100 yen
Website: https://japan.embassy.gov.au/tkyo/home.html

The Australian Embassy in Tokyo can issue emergency passports which may take up to 48 business hours to issue. Please also note that credit card payments can be made for passports at the Embassy's Consular Office. For all other Australian Consulates in Japan (Sapporo, Osaka and Fukuoka), please have Japanese yen ready. The cost of emergency passports can differ based on the exchange rate so we ask all Australians to check the Australian Embassy Tokyo website's fee page for the month.

Royal Thai Embassy, Tokyo
Address: 3-14-6 Kamiōsaki, Shinagawa-ku, Tōkyō-to 141-0021
Phone: 03-5789-2433
Nearest station: Meguro Station
Hours: 9:00 a.m. – 12:00 p.m., 1:30 p.m. – 5:30 p.m.
Fee: 9,000 yen
Website: http://site.thaiembassy.jp/th/

Philippine Embassy, Tokyo
Address: 5-15-5 Roppongi, Minato-ku, Tōkyō-to 106-8537
Phone: 03-5562-1600
Nearest station: Azabu-juban Station
Hours: 9:00 a.m. – 5:00 p.m.
Fee: MRP Passport = machine-readable / starting from xx: 10,350 yen
E-Passport = passport with IC chip: 17,250 yen
Website: https://tokyo.philembassy.net/

Embassy of the Socialist Republic of Vietnam, Tokyo
Address: 50-11 Motoyoyogichō, Shibuya-ku, Tōkyō-to 151-0062
Phone: 03-3466-3311
Nearest station: Yoyogi-Hachiman Station
Hours: 9:00 a.m. – 12:00 p.m., 2:00 p.m. – 5:00 p.m.
Fee: 25,000 yen
Website: http://www.vnembassy-jp.org/vi

Embassy of the Republic of Indonesia, Tokyo
Address: 5-2-9 Higashigotanda, Shinagawa-ku, Tōkyō-to 141-0022
Phone: 03-3441-4201
Nearest station: Meguro Station
Hours: 9:30 a.m. – 12:00 p.m., 1:30 p.m. – 4:00 p.m.
Fee: 2,650 yen
Website: https://kbritokyo.jp/

Embassy of Singapore, Tokyo
Address: 5-12-3 Roppongi, Minato-ku, Tōkyō-to 106-0032
Phone: 03-3586-9111
Nearest station: Azabu-juban Station
Hours: 9:30 a.m. – 12:00 p.m.
*A temporary passport can be issued at the nearest consulate (a Singaporean ID card and a flight schedule to Singapore are required)
Website: https://www.mfa.gov.sg/content/mfa/overseasmission/tokyo.html

For other embassies, check the "Contact your embassy or consulate" section from the following link:
https://livejapan.com/en/emergency/
6. If You Cannot Get a New Passport in Japan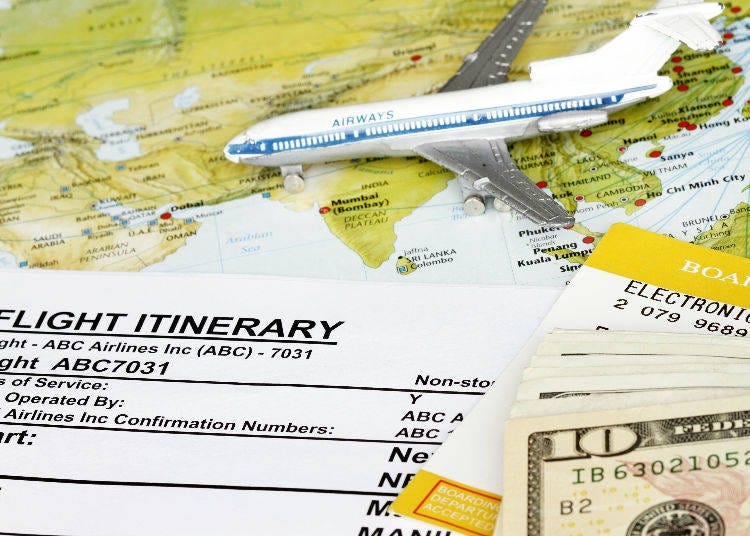 Some countries cannot re-issue your passport in Japan or the new passport might not be ready in time for your flight. However, you will not be able to leave the country without an official document.

In most cases, you will get a travel certificate called tokō shōmeisho (渡航証明書) in Japanese. Usually, the passport is such a travel certificate, but there are special documents exclusively valid for your trip home as well that act as a temporary passport. However, some countries conduct rather strict screenings on who can obtain such a document.

Furthermore, you will likely need proof of a flight home on top of an identification and passport pictures, to guarantee that you are able to return to your home country.

Do keep in mind that in this case, entering any other country is strictly forbidden, so if it is not a direct flight, make sure to not enter another country during transit.
7. Both Passport and Money is Gone – How to Get Home?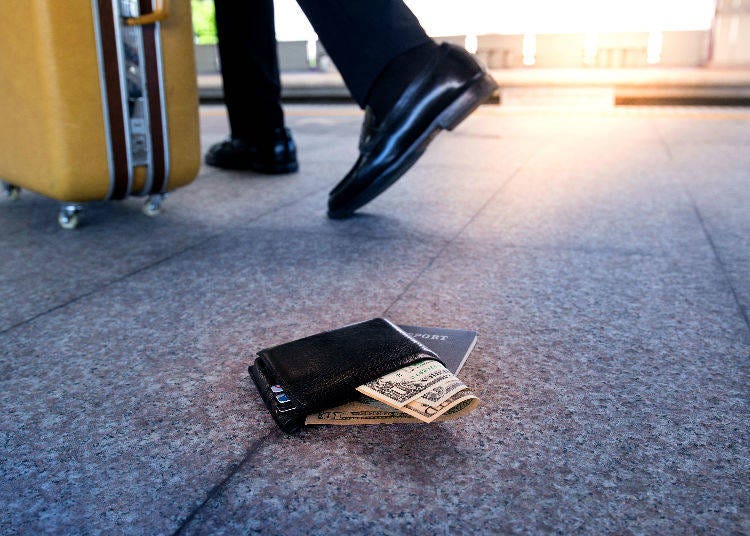 Issuing a new passport doesn't only take time but also costs quite a bit of money. Should you be extra unlucky and have your wallet stolen along with your passport, you might find yourself out of cash.

Cash is what you need for a new passport, however. The Australian Embassy, for example, only accepts cash payments in Japanese yen. Unless you exchange the money, it won't help you in this specific case.

Some embassies do accept credit cards or checks, so do ask by all means. If your cards didn't get taken, you will likely be able to withdraw cash for the procedure. If you have lost your credit card, the company behind it might be able to issue a new one fairly quick. If all of that is not an option, your family might be able to send you money to Japan as well.

In any case, returning home is rarely impossible and do not hesitate to ask your surroundings for help – it's a lot to bear for one person. Your embassy will also help out with advice and more, so acting fast is key.
8. How to Not Lose Your Passport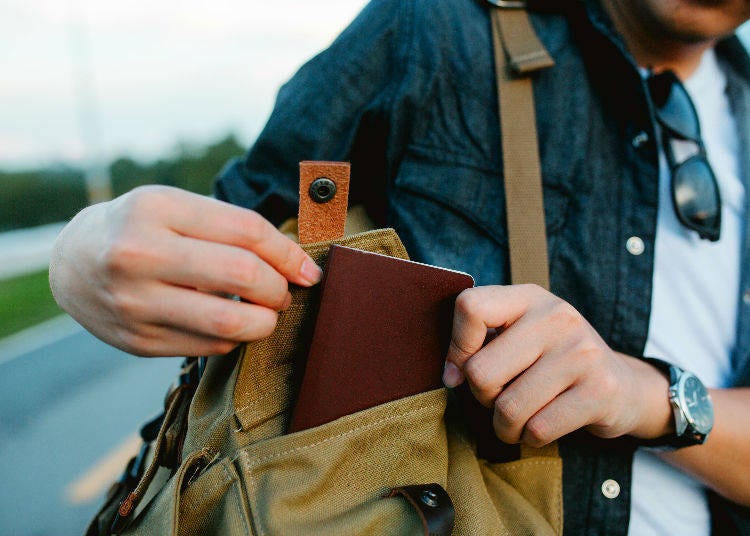 As you've read so far, losing our passport abroad isn't exactly a trifle. A fun vacation can quickly turn into a mountain of paperwork and errands to make sure that you can get back home, not to mention the stress of the whole situation.

That's why not losing your passport in the first place is important. In Japan, you're required to carry it with you at all times, but that also raises the chances of the passport going amiss. The best plan is to carry a copy with you while keeping the original in a hotel safe. The copy will also make the process easier if you happen to lose your passport after all. Make sure to also copy the page with the landing permission after your arrival.

It's also a good idea to keep cash and credit card separately so that you don't have to worry about being stranded without money. Keeping different cards in different cases raises the chances of you being left with some form of way to get cash.

If you want to be extra safe, it's a good idea to have photos fit for a passport or ID card on you. Have the contact information of your embassy, consulate, insurance company, credit card company, family, and friends at the ready as well!
British Embassy Tokyo (Ramiro Vargas Fotos / Shutterstock.com)
Losing your passport may also result in the document being used for international crimes or illegal immigration, which is why it is important to handle it responsibly, for your own sake and safety.

Should you still happen to use it, don't lose your head – just notify the authorities as soon as possible, follow the procedure, and everything will go swimmingly!

Written by Yoko
*This information is from the time of this article's publication.
*Prices and options mentioned are subject to change.
*Unless stated otherwise, all prices include tax.